Your customer's been on hold for a while. It's their fifth attempt at reaching customer support, and their annoyance is palpable. Meanwhile, your support agents are tired of answering the same set of questions over and over. They've had a long day, but the customer service queue keeps increasing.
Customer self-service can help you put an end to both your customers' and agents' misery. It empowers customers to solve their own issues without waiting in a long customer service queue, decreases time-to-value, and simultaneously saves precious time for your customer service crew with ticket deflection. In fact, 70% of users prefer web self-service over any other form of support.
In this piece, we'll cover a few different forms of self-service that integrate with your website or app and empower your customers to help themselves – providing a great customer service experience.
What Is Self-Service Support?
Customer self-service is a form of customer support where customers solve or troubleshoot product support issues on their own without contacting customer support or chatting with an agent. Types of customer self-service include chatbots, knowledge bases, interactive guidance, and FAQ pages.
6 Types of Customer Self-Service Support Channels
Over 40% of users attempt to resolve their questions first by accessing online self-service support. This is because many see it as the easiest and quickest way to get an answer.
There are types of self-service support options you can implement to meet your customer needs, including:
Chatbots are computer programs that communicate with customers by interpreting what they type and fetching a suitable answer. Modern chatbots use artificial intelligence, machine learning, and natural language processing to understand what customers are saying and solve their queries.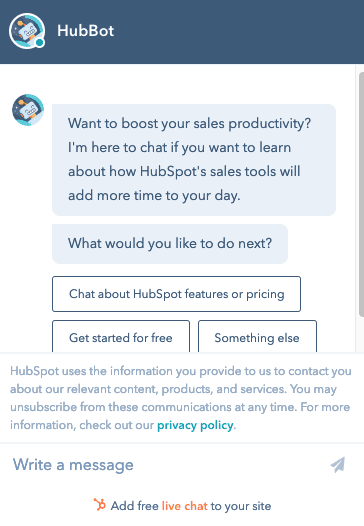 In-app guidance overlays interactive content such as step-by-step interactive walkthroughs, tooltips, and self-help widgets onto an app to help users understand how to use it. Users can click on in-app content to get relevant, visual instructions on how to perform a task or what a feature does.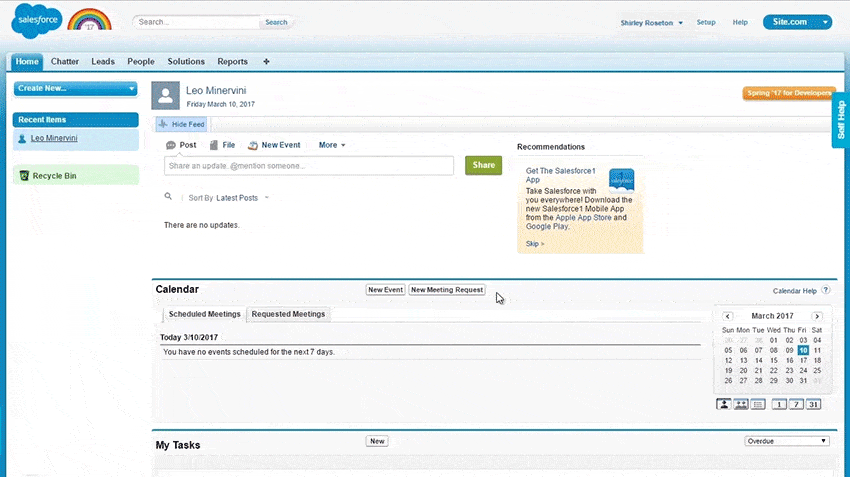 This proactive customer service approach guides users through your product's core features and processes – and provides on-demand support to your customers, in the moment of need.
To create in-app guidance, organizations have two options: 
Create custom in-app content, built and managed by developers and engineers on the product team.
Utilize a digital adoption platform (DAP) to empower non-technical team members such as product managers or the customer success team to create in-app guided training and support content.
With a DAP like Whatfix, organizations are able to create powerful in-app content, with having to rely on engineering resources. This allows for easier content creation, faster deployment, and more iterative A/B testing to create the best customer in-app experiences.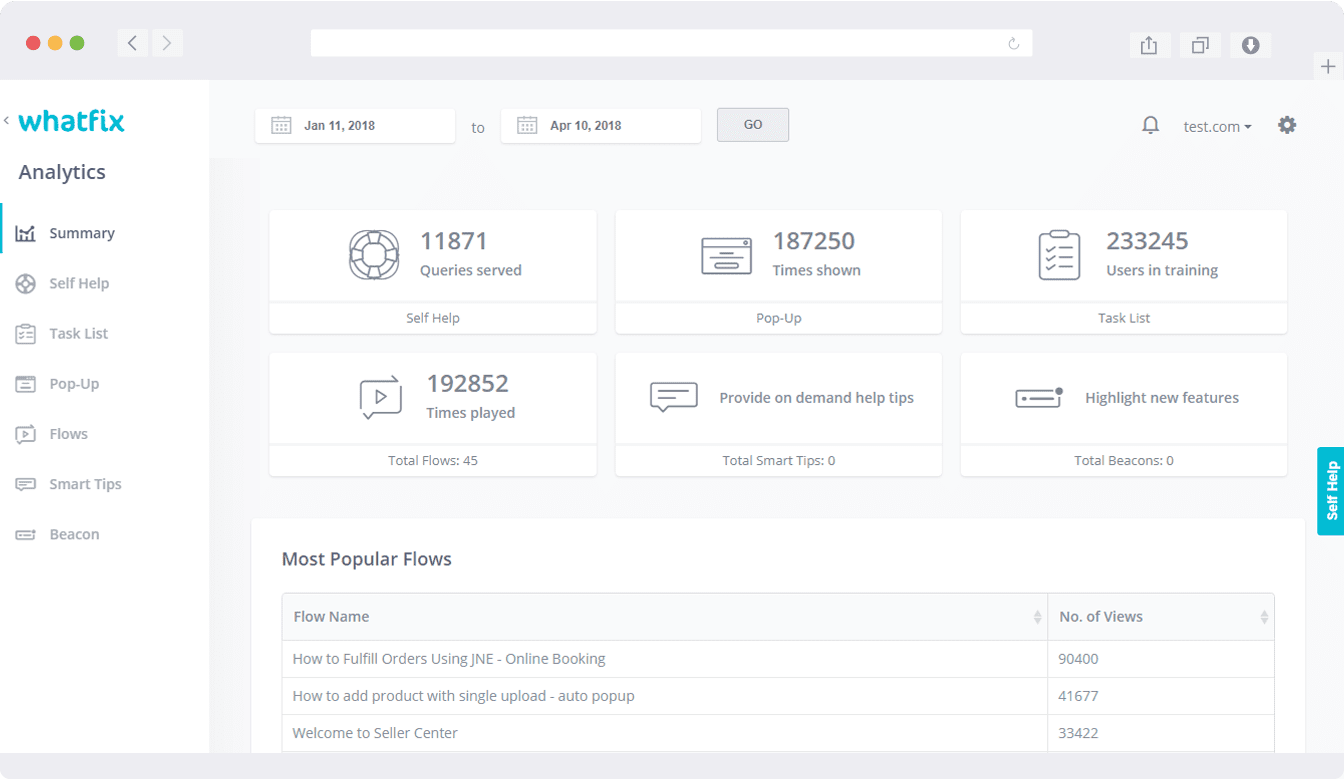 With Whatfix, teams are able to take capture user behavior and events to understand how customers are engaging with a product, its features, its onboarding flow, and its support features based upon customer analytics. This data empowers products to constantly improve their in-app experiences.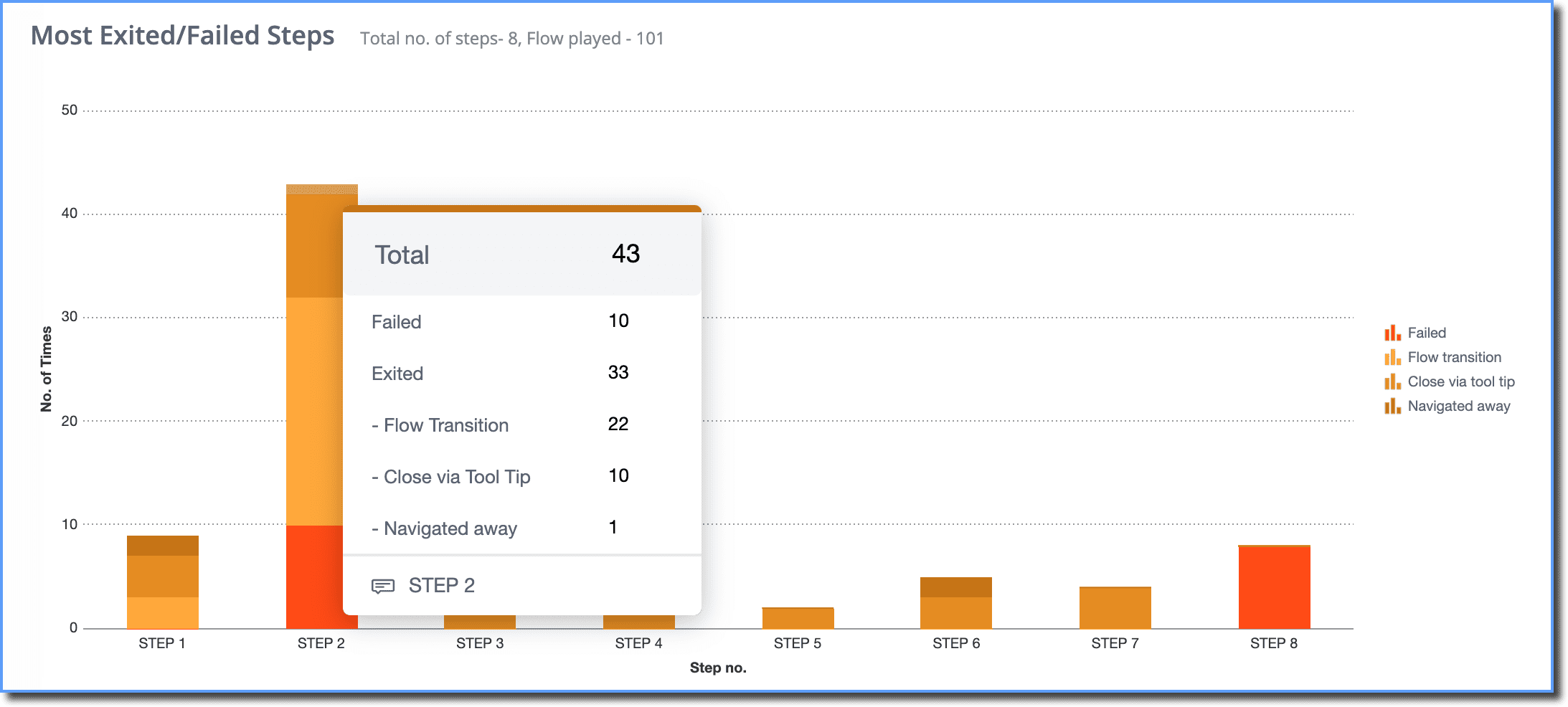 A knowledge base is a collection of help articles, guides, and tutorials, typically stored in an online wiki format. This collection of resources provides in-depth explanations of product features and also offers ways for troubleshooting product issues in the form of a self-help product support system.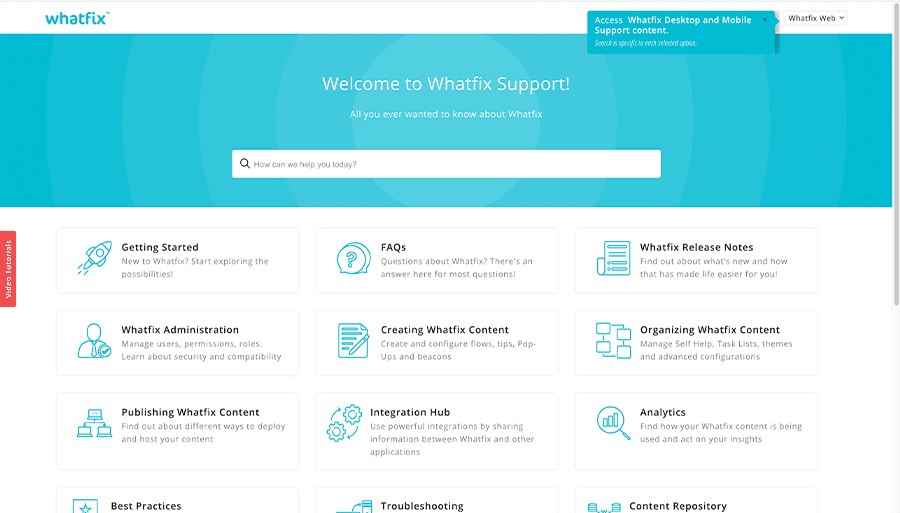 There are quite a few knowledge management solutions that empower teams to create a customer knowledge center. Be sure to explore the best knowledge base software to find the platform that fits within your company's objectives. 
Below you can see an example of Whatfix's interactive guidance features, which includes the ability to create self-help widgets directly inside your applications, which are integrated and linked to your existing knowledge base, FAQ page, community center, and other support documentation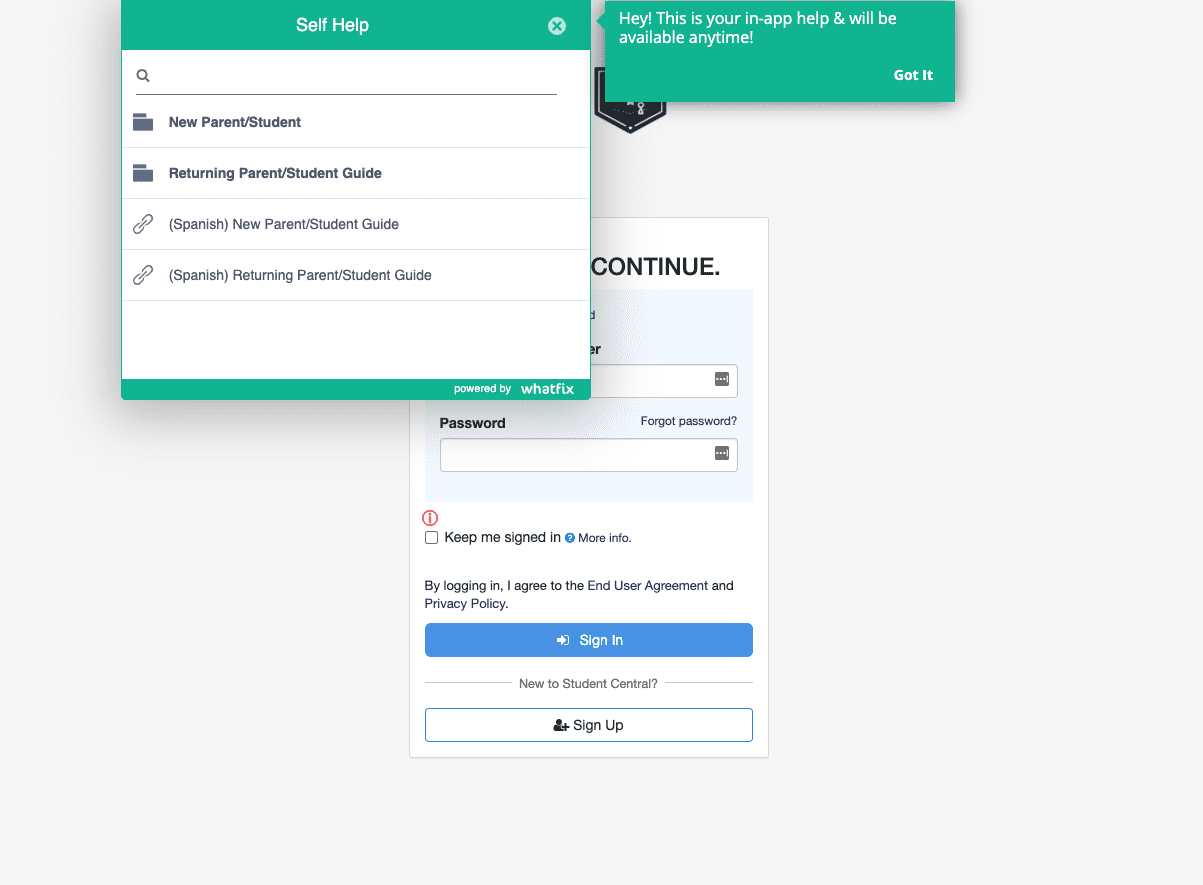 FAQ pages list frequently asked questions related to a product, such as "How do I change my billing address?" or "How do I change my password?" An FAQ page may be a part of a knowledge base or be a separate page altogether.
Below you can see Whatfix's FAQ support page for our customers to get answers to their questions without needing to email their customer success manager or the Whatfix support team.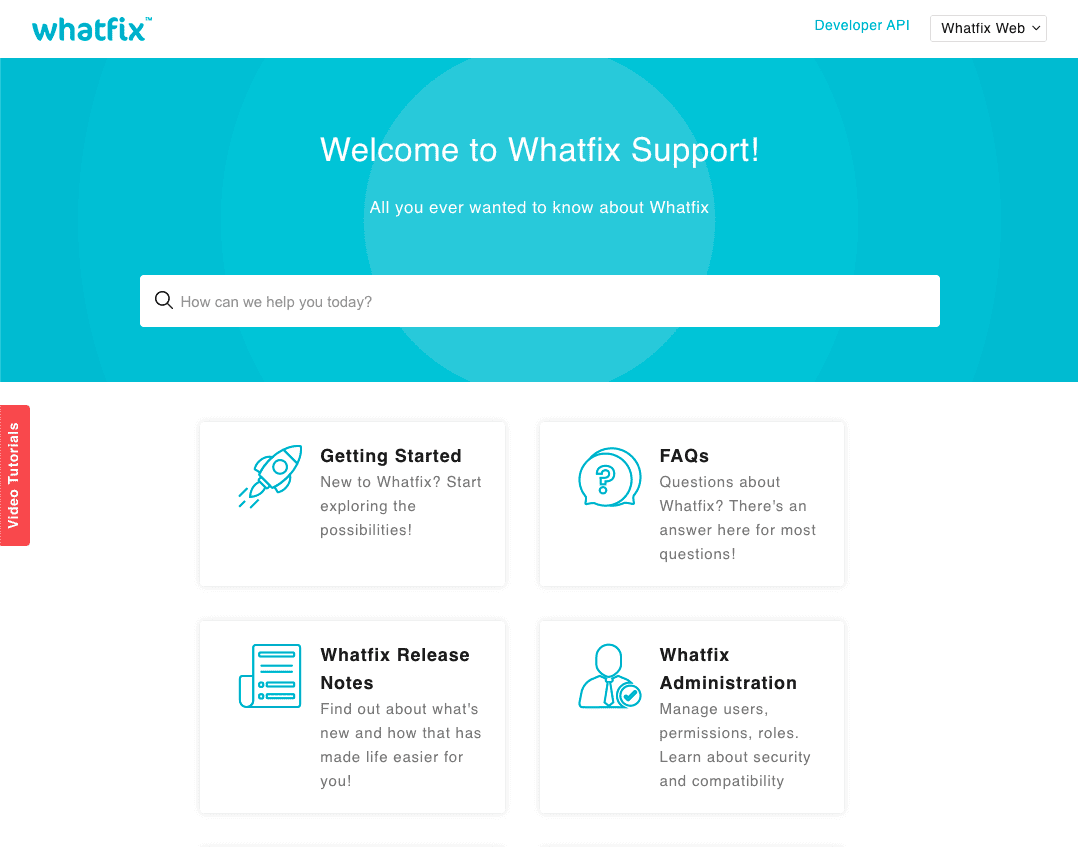 Live chat software tools are popular website plug-ins or stand-alone tools that are utilized by all types of companies to provide real-time answers to user questions. While some companies have dedicated team members to answer all inbound live chats, many have created automated systems similar to chatbots that provide self-service answers to common questions.
Below you can see an example of a self-service live chat workflow from 2ndKitchen that adds prompts that help segment types of customers and gives each unique segment its own mini wiki with common questions each of these segments may have.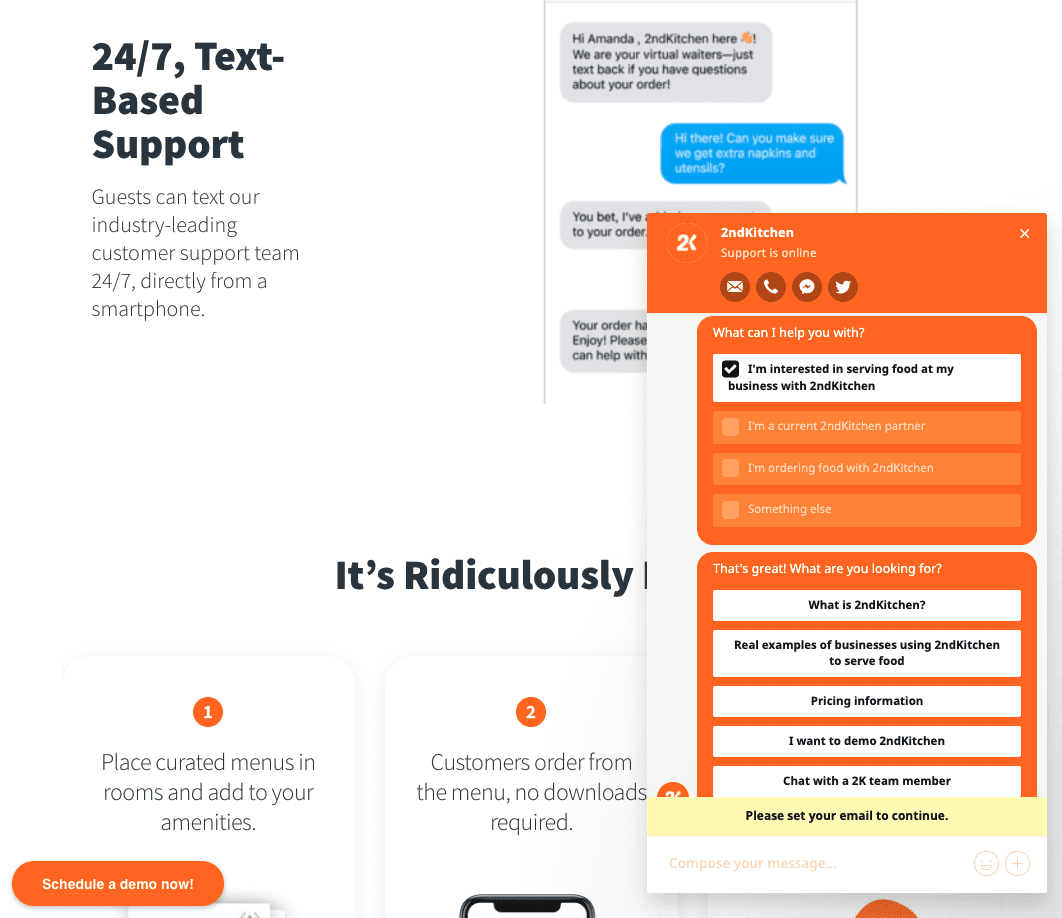 Product tutorials demonstrate how an app works to users and how to best use its different features. Video-based product tutorials may be added to in-app self-help widgets, a knowledge base, or chatbots, so users get a practical demo of how to solve a problem.
Below is an example on the Whatfix knowledge base of using in-app guidance to promote video tutorials to users.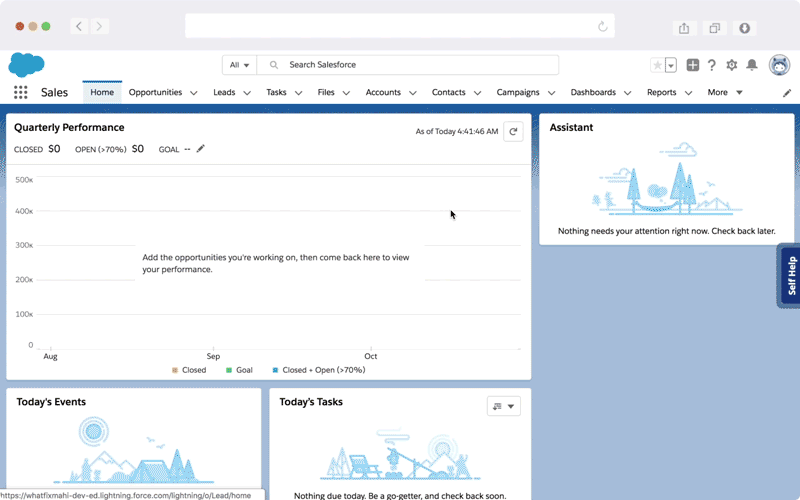 4 Benefits of Self-Service Support
Customer self-service is a win-win for your customers and your customer support team, as it eliminates needless contact between the two. In addition, self-service is economically viable for your business, too.

Here's how customer self-service helps customers, support agents, and your business:
1. Empowers customers to solve their questions
When customers can easily access tutorials about setting up a product or the best way to troubleshoot common product problems, they can solve issues on their own without waiting around for an agent to do so.
In fact, most customers prefer to solve problems independently instead of reaching out to customer support, "across industries, fully 81% of all customers attempt to take care of matters themselves before reaching out to a live representative," as per Harvard Business Review.
2. Allows organizations to offer 24/7 support
Customer self-service allows you to answer customer queries even when you're officially closed for business because your website, knowledge base, and chatbots never take a break.

24/7 support is especially important if you serve a global customer base. There are higher chances that customers in different time zones than your support staff may contact your business outside of regular business hours.
3. Reduces support tickets
When customers solve basic support queries on their own, thanks to self-service, it reduces the number of queries agents need to solve.

As one report found, support agents find 40% of customer tickets to be "mind-numbing and repetitive." In the absence of such repetitive queries, agents can focus their time and effort on selected, complex queries.
4. Reduces customer support costs
Customer self-service reduces the volume of support tickets your business receives, reducing the number of agents you need to solve customer problems.
According to HBR, self-service allows you to help a large number of customers at a much lower cost, "the cost of a do-it-yourself transaction is measured in pennies, while the average cost of a live service interaction is more than $7 for a B2C company and more than $13 for a B2B company."
Additionally, a Forrester survey reveals that the average cost for customer question and support resolution via online self-service portals is around $.40. This is further backed up by a study by Accenture, that says web self-service can result in savings of $1-3 million annually for businesses.
4 Best Customer Self-Service Support Software in 2022
We've listed the four best customer self-service software that empowers your organization to offer different forms of customer self-service help options.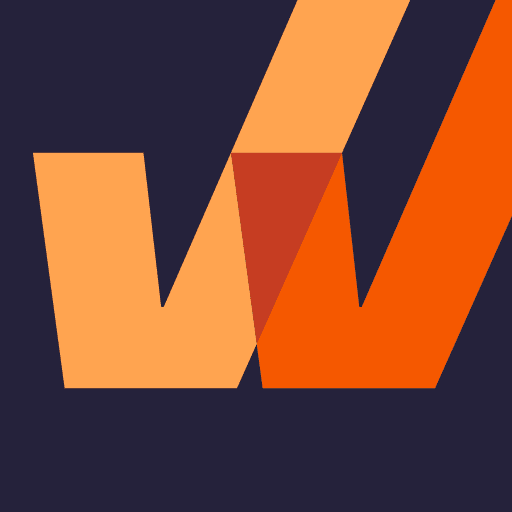 For: In-App Guidance & Self Help

Whatfix is a digital adoption platform that lets you add in-app guidance and self-help options into your application. Whatfix works well with complex business software, as it helps you break down different tasks within an app into step-by-step instructions or walk-throughs.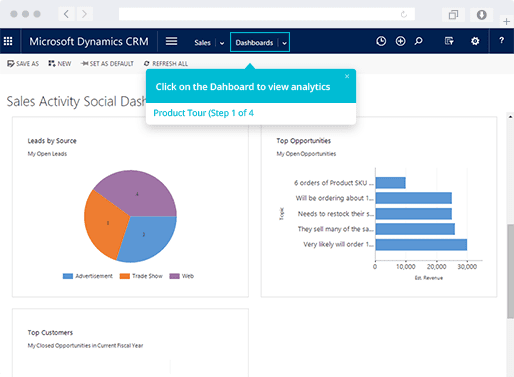 Whatfix allows you to:
Create interactive walk-throughs, smart tips, and pop-ups to explain the features of an app.
Add self-help widgets, so users can easily find videos, PDFs, and slideshows related to any feature.
Make self-help content contextual, which means users see help content based on the section of the app they're in.
Personalize in-app guidance based on a users' role with their organization (VP, manager, team member).
Create announcements to inform users about product updates.
Thanks to Whatfix's interactive in-app guides, Maxwell Health reduced 25,000+ customer support outreaches and empowered its customers to solve their own problems.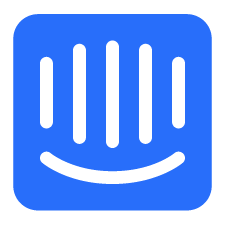 For: Offering Chatbots

Intercom is a customer communication platform that lets you offer customer support, self-service options, and customer engagement channels. In addition, Intercom offers flexible pricing plans to allow businesses of all sizes to support their customers.

Intercom's top features include two support chatbots: Custom Bots and Resolution Bots. Custom Bots are pre-programmed bots you can build without using code. These custom bots may help you support customers or market products to them. On the other hand, Resolution Bots are exclusively for solving customer queries. They help customers troubleshoot product-related issues faster.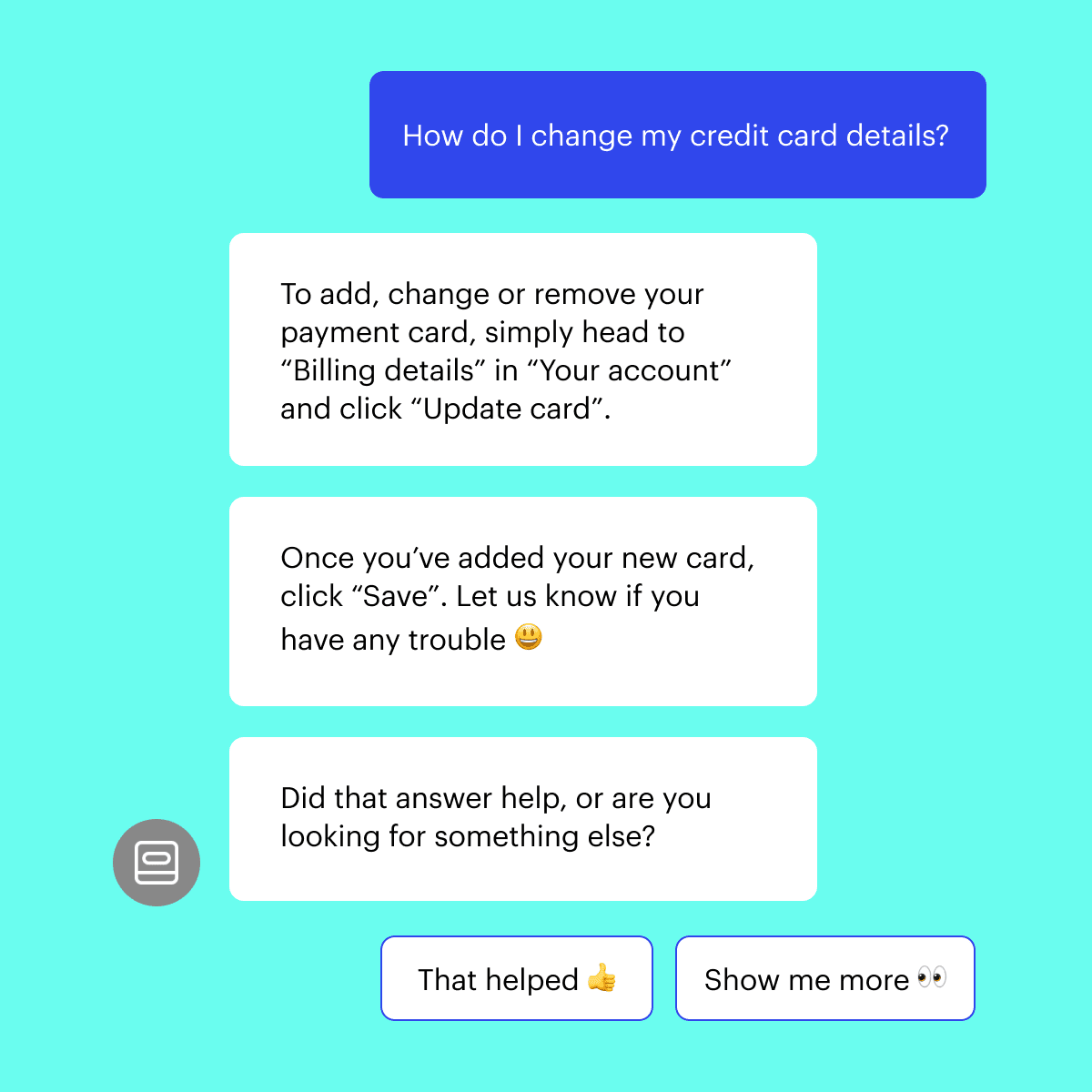 Here's what Intercom's Resolution Bot can do:
Answer simple customer queries like "How do I change my profile picture?"
Shares relevant Help articles with customers based on their queries.
Personalize support based on a user's plan and their actions within a product.
Answer customers in seven languages.
The Resolution Bot solves 30% of technology subscription platform Grover's customer support queries, while custom chatbots helped it reduce its first response times by 79%. Overall, self-service has helped improve customer satisfaction scores for the company.

For: Creating Knowledge Bases

Document360 is a knowledge base software that allows you to create private and public knowledge bases for your employees and customers, respectively. Apart from creating a knowledge base from scratch, the platform also allows you to easily migrate an existing knowledge base from another platform.

Document360 offers two main features: a knowledge base portal where editors and reviewers can create content, collaborate, view analytics, and manage article versions, and a public-facing knowledge base site that employees and customers can view on any device.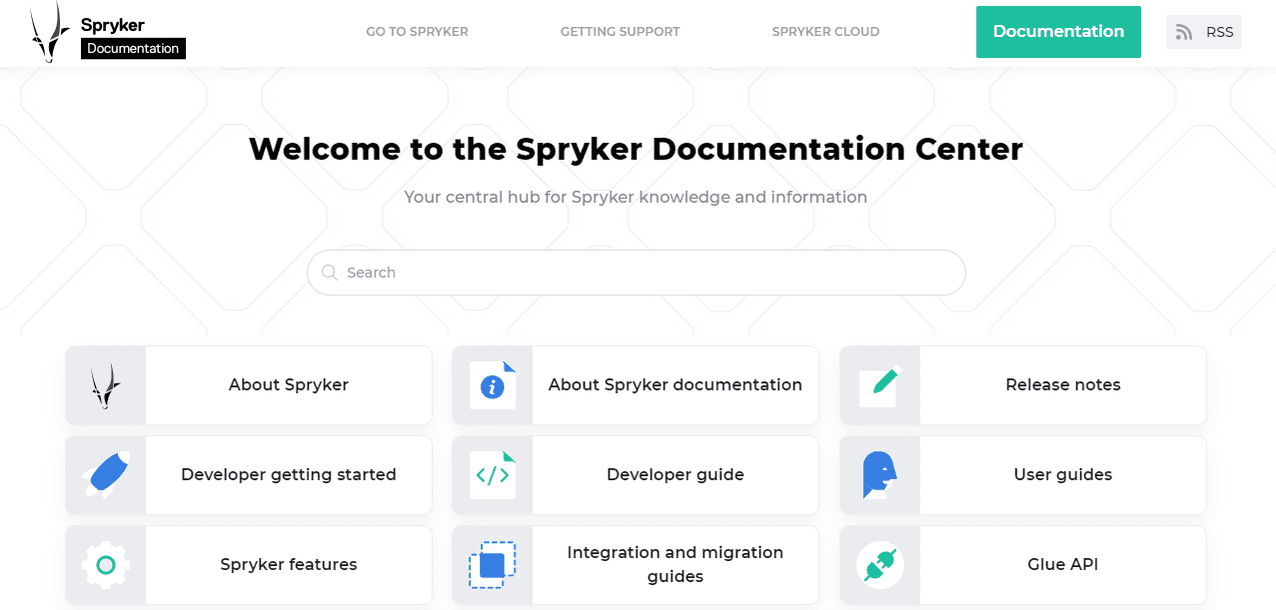 Here are some key advantages of Document360:
Organize your knowledge base with different categories and subcategories, so customers can easily find what they need.
Easily add images and videos to articles.
Customize the knowledge base to suit your brand's look and feel.
Integrate your knowledge base with tools like chatbots or analytics platforms to view usage data.
Easily control the version of the knowledge base your customers see.
Optimize your knowledge base for search engines (also called SEO), so customers can easily find your help articles via search.
Spryker manages its massive 8,000-page knowledge base easily with Document360's various content creation tools and security features.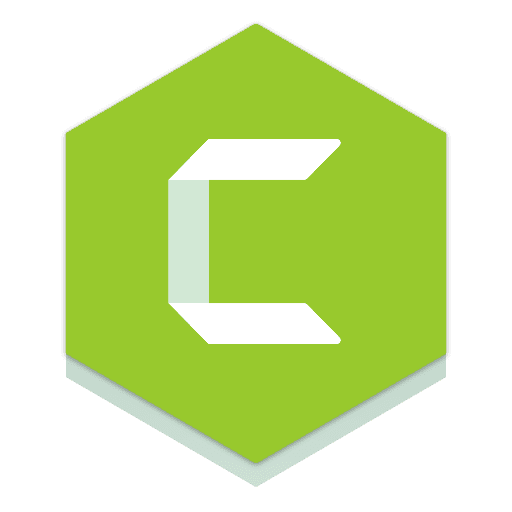 For: Creating Video Product Tutorials

Camtasia is a popular screen recording and video editing software by TechSmith. With Camtasia, you can create different types of videos such as product tutorials, demos, and training videos. The app works with Windows and Mac computers and Apple iPhones.

Camtasia allows you to screen record your website, software, or a PowerPoint presentation, edit the resulting video, and add sound and visual effects, including annotations like arrows and shapes. You can also record videos through your webcam or record both the screen and webcam together. For example, you might use the latter option to demo a feature in your app while providing commentary in the background through your webcam.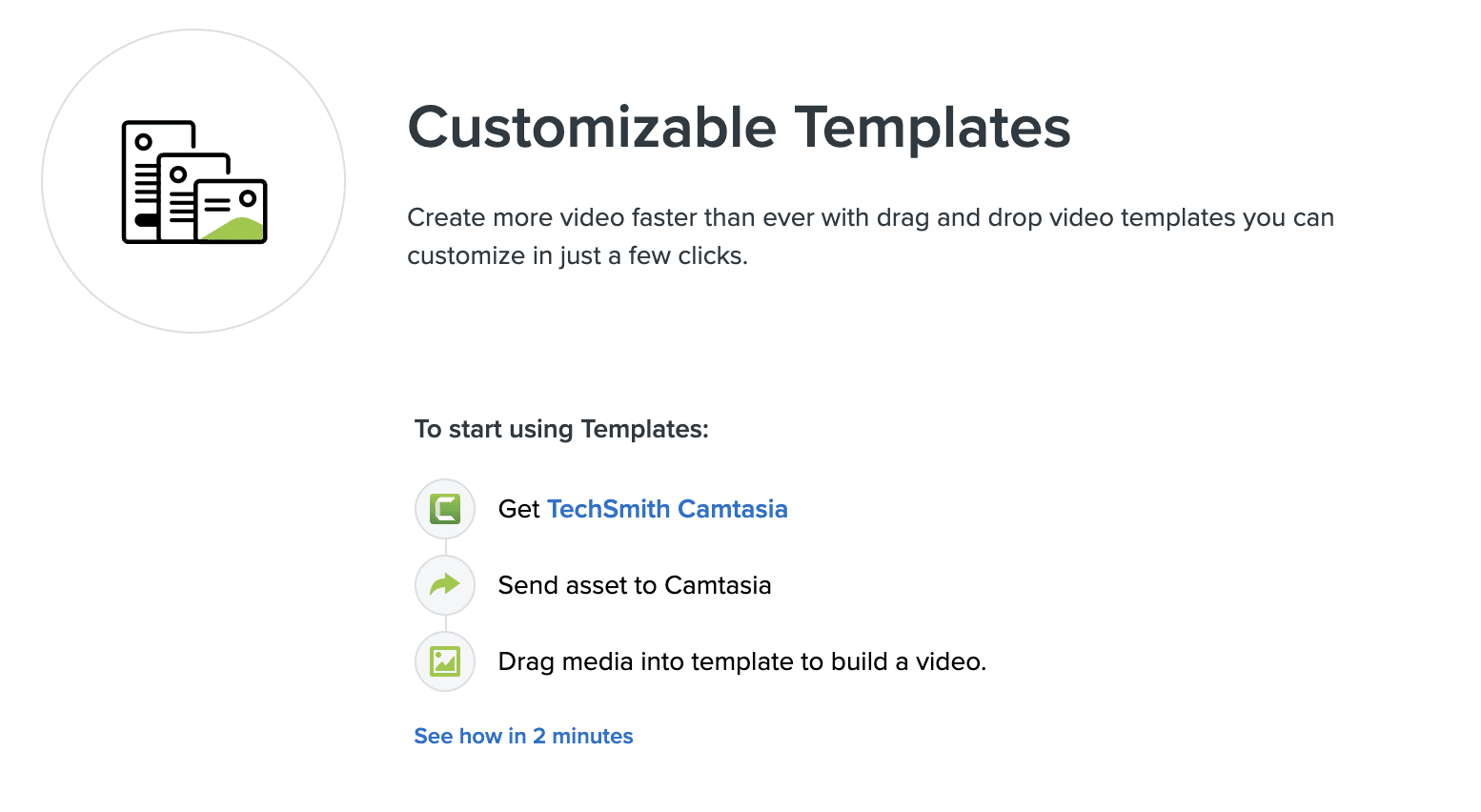 The video recording app also lets you:
Easily add, remove, or trim sections of a video.
Record specific parts of your screen, the whole screen, or a given window or application only.
Add music from your library to your videos, add sound from your computer or microphone, or add music from Camtasia's royalty-free library.
Create a video table of contents to help users navigate lengthy videos.
RapidFire Consulting uses Camtasia to create professional-looking videos for businesses. Jay Bailey, CEO of RapidFire Consulting, shares how easy it is to create videos with Camtasia: "Camtasia has a solid feature set and is as intuitive as you can get with video editing."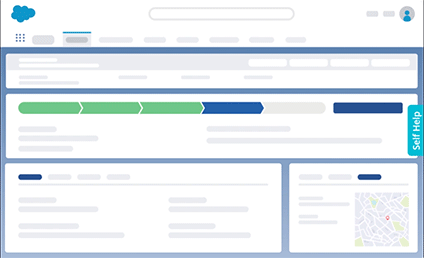 Reduce your support overhead with Whatfix's in-app self-support
Customer Self-Service Should Complement Human Support Agents, Not Replace Them
Customer self-service takes the pressure off your customer support team and helps customers help themselves, but it can't replace human support altogether. For some complex queries, customers will need to reach out and speak with a human customer support rep.

As one survey found, around 40% of US and UK consumers want to be able to speak with a human representative, not just chatbots.

Instead of using self-service as a replacement for human service, use it as a way to improve your customer support as a whole. Use data from previous self-service interactions to track customer issues and better assist customers when they call customer service. For example, track how much users engage with your in-app guidance and see which self-help queries do not return relevant results yet. Then, create relevant self-help resources around that topic.

Want to use in-app guidance to bolster your customer self-service? Sign up for a free Whatfix demo today.
Subscribe to the Whatfix newsletter now!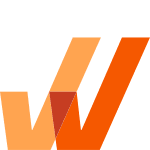 Request a demo to see how Whatfix empowers organizations to improve end-user adoption and provide on-demand customer support