During their first few weeks on the job, no one expects new SDRs to start hitting the phones, building lists, pitching prospects, qualifying leads, and holding conversations with high-ticket opportunities.
But, that initial period is extremely essential and it's when sales leaders coach their new salespeople, pair them up with a team, teach them how their CRM works, and how to navigate their sales workflows.
Likewise, junior developers usually take their first couple of weeks (or months) to grab their work device, set up a development environment, read through process documentation, sync with their teammates, and pair up with a mentor who shows them the ropes.
Eventually, they progress until they're comfortable committing to tasks, navigating their team's workflows and processes, and working at max capacity—that's their time-to-proficiency; it refers to how long it takes to onboard & train new employees until they can perform at full capacity.
Whether you're a sales VP or a CTO growing your engineering team, understanding what factors into your employees' time-to-proficiency will help you preemptively provide the resources and the environment needed to coach them, ramp them up quickly, and turn a positive ROI on your training & payroll costs.
What Is Time-to-Proficiency?
Time-to-proficiency refers to how long it takes employees to achieve maximum productivity and be able to manage their day-to-day workload after the initial employee onboarding phase. It's used interchangeably with time-to-speed and time-to-productivity and is key challenge of employee onboarding.
For a customer support/call center agent, TTP might be defined as how long it takes a new staff member to consistently start hitting certain customer experience KPIs, such as your company-wide average handle time, customer satisfaction score (i.e., CSAT), time-to-resolution, etc.
For an SDR or an account executive, their time-to-proficiency might be defined as how long it takes until they can make a certain number of calls (or send outreach emails) per day, close deals per quarter, etc.
What Is the Average Time-to-Proficiency for New Hires?
The Allied Workforce Mobility Survey estimates that it typically takes up to eight months for newly-hired employees to reach peak productivity, while sources like Pluralsight indicate that new employees (engineers, specifically) can take anywhere from 3 – 4 months to 11 – 12 months to ramp up.
So, we can estimate that the average time-to-proficiency is (a). On a spectrum, and (b). Varies by industry, prior skill & experience, since it'll take less time to ramp up an AE with 5 YOE vs. a newbie sales rep straight out of college.
It's important to note that there are no objective benchmarks for maximum productivity, especially for knowledge workers, so your employees' time-to-proficiency might vary from the averages we've shared here.
But, since the ultimate goal of tracking your organization's time-to-proficiency is to understand how you can ramp up employees quickly & give them everything they need to become maximally productive, you might need to set your own, possibly by averaging out your existing team's ramp time.
Factors That Impact Time-to-Proficiency
To understand why your employee's time-to-proficiency matters, we need to crunch the numbers for how long you can expect a typical new hire to last.
America's Bureau of Labor Statistics estimates that private sector employee have a median tenure of 3.7 years per firm, while certain knowledge workers, like software engineers (2 years), salespeople (15 months), marketers (2.6 years), support agents (13.7 months) have even shorter lifespans at a single employer.
While your new hires slowly ramp up their capacity over the course of several weeks (or months), they're literally a drain on revenue & their coworkers' capacity since they're drawing a salary, benefits, plus training and onboarding costs.
Shortening your new hires' time-to-proficiency helps balance that equation so you can quickly turn a positive ROI for every employee you add to your team. 
How? You need to understand the factors that draw out the learning & development strategy and build systems that make it easy for new staff to go through the onboarding process and continuous learning on "autopilot."
1. Poor knowledge management
The average company is a knowledge management nightmare—if you want to get basic questions answered, you often have to do a quick search in your inbox, trawl through endless Slack threads, check your team's internal wiki, before giving up and asking a teammate.
In fact, a study by Slack on The Reinvention of Work estimates that knowledge workers spend anywhere from 4 – 10 hours per week moving back-and-forth between productivity applications. That's as high as 25% of an employee's working hours per week. Even worse, a Zapier survey shows that 90% of employees spend up to five hours daily checking messaging apps like Microsoft Teams and Slack.
Think of it what you will, but this isn't an elaborate ruse to skip out on work; in many cases, growing companies have an ineffective (or totally nonexistent) knowledge management system and bits and pieces of helpful information and process documentation are scattered across Slack, Asana, Airtable, your CRM, Google docs, customer help desk software, etc.
As a result, new hires don't have a single source of truth for the knowledge they need, and they often skip out on the details and ask their coworkers on the fly.
2. Lack of clarity on role and responsibilities
This is often a problem when new hires are expected to operate cross-functionally from the start. Since they're splitting their attention between two teams, it's hard to clarify the responsibilities for their role and in such a scenario, most employees would settle for working on anything that catches their attention the most on a day-to-day basis.
3. Ineffective training, onboarding, and support
A 2015 Association for Talent Development research study shows that only 38% of managers believe that their learning programs meet their learner's needs, while nearly two-thirds of workers (59%) claim they didn't receive formal on-the-job training & were mostly self-taught.
This was highlighted again in our recent digital adoption trends report, which found that a third of all new hires received less than hour of training and onboarding for the software applications and digital tasks they're responsible for. 78% of employees said they lacked the digital expertise in these tools to take full advantage of them and wish their company would provide additional training and support.
Without an explicit curriculum, employees have to default to trial and error or learning by proxy, and will typically perform far below their ideal capacity while they try to navigate the self-teaching process.
Better still, you can pair up new hires with a mentor who guides them through the onboarding process, sets bite-sized (weekly, monthly, or quarterly) goals for them, and helps personalize the learning program for their role & responsibilities.
4. Experience-level of new hire
Experience is easily the most important metric that influences how quickly a new hire can ramp up & start contributing at 80% – 90% of their peak capacity. For example, a newly-hired CTO who's worked at Google, Netflix, and Amazon, and also built a successful startup will spend significantly less time on onboarding, compared to a fresh software development bootcamp grad.
Likewise, an AE with 8 YOE already understands the dynamics of a high-growth sales team, including their tool stack (Clearbit, ZoomInfo, Gong, Lavender, etc.), processes, messaging and follow-up cadences, etc., and will ramp up faster than a fresh SDR—especially if they're switching between companies in the same industry.
How do you factor that into your hiring strategy to reduce your time-to-proficiency? You can either: (a). Opt for mid- and senior-level staff if you're hiring for critical positions, or (b).  Double down on building the perfect learning & development program for onboarding & coaching new hires, no matter your industry.
How to Accelerate New Hire Ramp-Up Time With Whatfix
With Whatfix, organizations can enable new employees with the knowledge and on-demand support they need, while allowing them to learn in the flow of work. Here's how Whatfix's DAP accelerates employee time-to-proficiency with its digital adoption and enablement tools:
1. Continuous self-help support
The fastest way to speed up learning & development is to decentralize it and empower your employees to learn at their own pace, track their development, gamify the coaching process, and simplify access so that users can view learning resources on the mobile phones, PC, etc.
Deploy a

learning management system

that offers a leaderboard, personalized learning paths, and engagement tactics such as completion streaks, certifications, and internal recognition

Organize your company's learning resources—videos, wikis, product docs, courses, etc.— inside one source of truth where employees can search and filter through them

Use your new hires' performance on your standardized learning resources to design personalized programs that focus on enhancing their strengths

Ensure your learning infrastructure, i.e. wikis, LMS, etc. are all mobile-friendly so that employees can learn on the go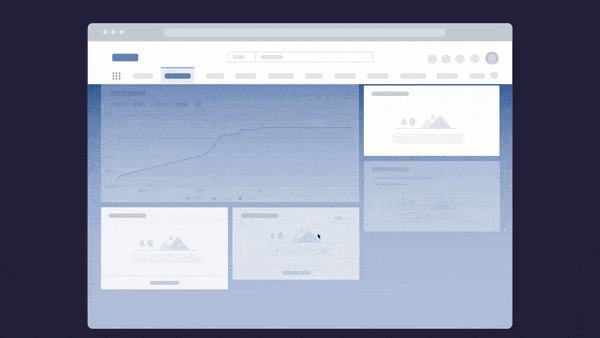 2. Better documentation discovery and knowledge sharing
This one's for you if you already have lots of documents & resources that are scattered across Google docs, Drive/Dropbox, Slack, Notion, and a dozen other productivity tools your company uses.
Before you can simplify discovery, you need to aggregate all (or most) of your learning & development content into a single source of truth that's searchable & accessible on different channels. A platform like Whatfix can help you embed a search widget on your website, internal applications and tools, and digital workflows so that your employees can quickly search for help without leaving the app they're using, at the moment.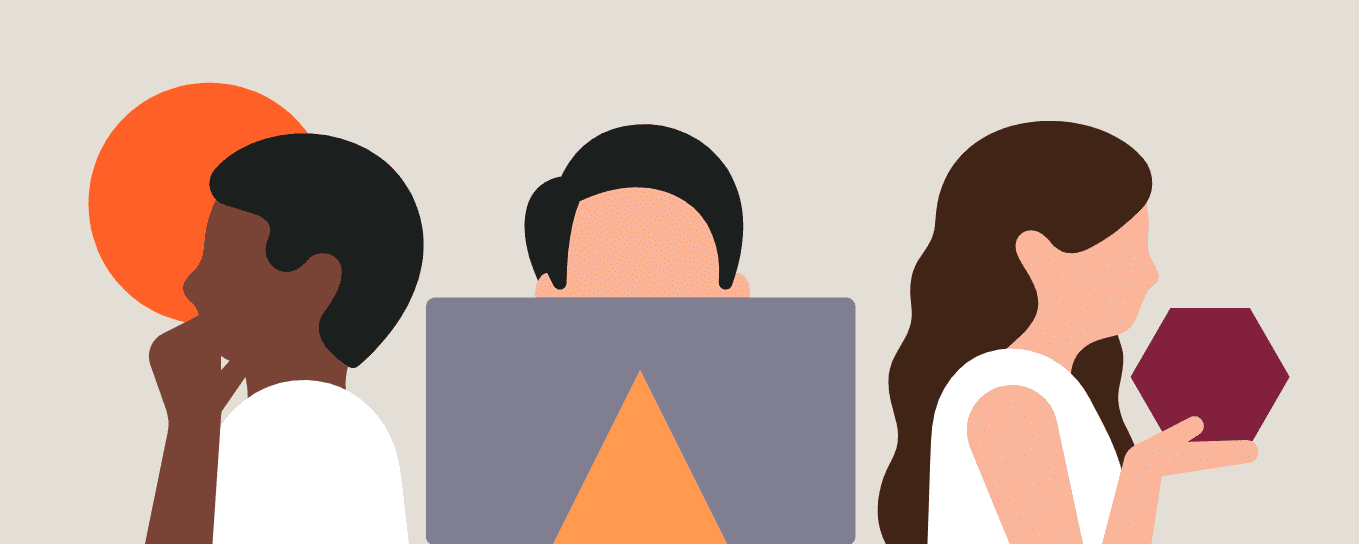 Experian enables its sales team to maximize proficiency and productivity with Whatfix's in-app guidance and on-demands upport
3. Identifying onboarding friction areas and undocumented processes with behavioral analytics
Behavior analytics can help you observe and interpret patterns in how employees use software. The essence is to understand which parts of your learning resources they find most helpful and where they encounter obstacles so that you can fix the latter. These can range from unresponsive buttons to on-screen glitches, bugs, etc.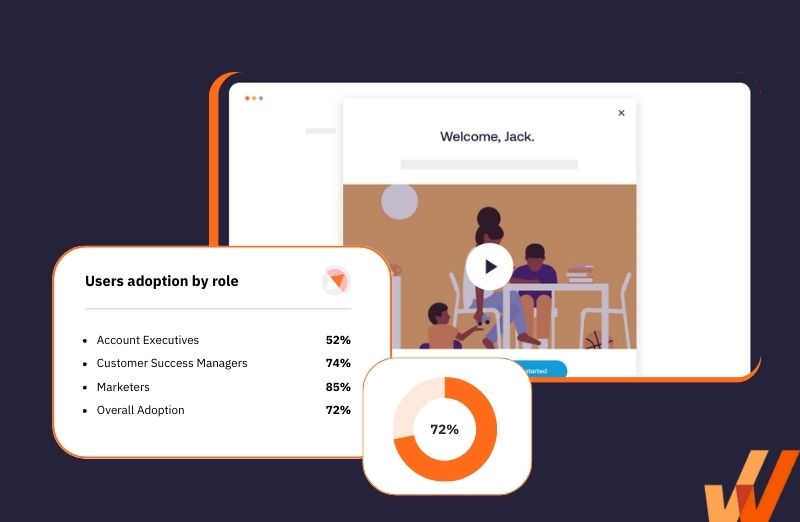 4. Learning in the flow of work
Letting employees learn on the job (instead of giving them a risk-free sandbox) helps them make mistakes, get coached by their teammates, and reach a good enough level of experience faster.
Pair up new hires with a mentor or an

onboarding 'buddy'

to show them the ropes, coach them, guide them through how your internal tools, processes, and workflows work, and introduce them to the rest of the team

Give new hires real-world tasks as part of their onboarding & learning program
Contextual onboarding means coaching employees & teaching them new tactics right at the moment they need to use them. If you want to guide a new SDR through how your call scripts work, make them listen to dozens (hundreds, if possible) of recordings of both successful & bad cold calls so they can gradually make mental notes of winning conversation starters & objection busters.
It's more effective than taking a course or watching YouTube videos since your reps will see real-life scenarios where these successful tips worked out and how.
This is an extremely helpful tactic, especially if you have enterprise SaaS tools your employees need to learn how they work.
A contextual onboarding platform like Whatfix can help you create engaging adoption programs that:
Highlight useful features & resources with tooltips & UX hotspots

Shorten your new hires' time-to-proficiency with step-by-step product tours, and

Share helpful tips & tricks with non-intrusive pop-ups & alerts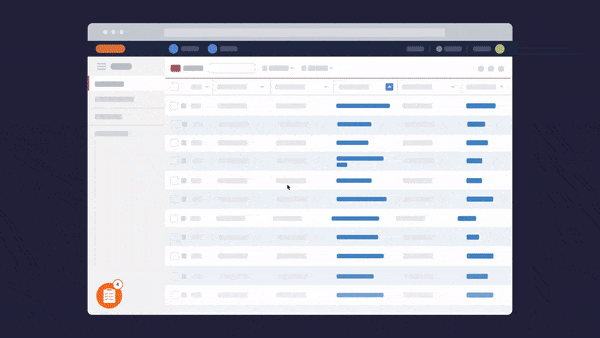 Speed up your time-to-proficiency & accelerate new hire onboarding with Whatfix
In the end, your employees' time-to-proficiency is a function of how quickly you can train your employees & familiarize them with the resources, processes, and workflows they need to succeed. The faster you can achieve that, the sooner you can turn a positive ROI on everything you invest into a new hire.
Whatfix is a 360-degree employee engagement and experience platform that helps growing companies train new hires, coach them through how their internal tools work, and use contextual onboarding to teach them contextual tasks and processes through in-app guidance and on-demand performance self-help.
Explore Whatfix to see how it engages your employees from day one and enables them to learn in the flow of work with in-app guidance and self-help support.
Like this article? Share it with your network.
Subscribe to the Whatfix newsletter now!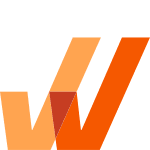 Software Clicks With Whatfix
Whatfix's digital adoption platform empowers your employees, customers, and end-users with in-app guidance, reinforcement learning, and contextual self-help support to find maximum value from software.