Nonprofit organizations have traditionally lagged behind for-profit businesses in terms of digital transformation. Lack of funding and other complicating factors have made it difficult for nonprofits, especially smaller ones, to make use of new technologies that have become widely used in other sectors to transform the way business is done. 
Today, nonprofit leaders are more frequently adopting digital solutions to improve operations, facilitate donor and volunteer interactions, and increase the impact of their organizations. 
What Does Digital Transformation Mean for Nonprofits?
Because nonprofit organizations work differently from typical businesses and are constrained by legal regulations, they have additional hurdles to clear regarding securing the support and resources necessary to keep up with the latest business technology and software.
For nonprofits, digital transformation is about using digital solutions to maximize potential impact and service rather than increase revenue. This can be done in various ways, including implementing new software to streamline operations, increasing reach via social media, and using data analytics to make decisions. 
Ultimately, digital transformation is a pathway for nonprofit organizations to succeed by increasing overall efficiency, facilitating donor and volunteer relationships, and improving communications to reach wider audiences.
Benefits of Nonprofit Digital Transformation
Incorporating new technologies in the workplace benefits nonprofits and the employees and volunteers that work within them by eliminating redundancies, automating tasks, and allowing team members to focus on work that makes the most significant impact. 
Here are some benefits that come with becoming a digitally-geared organization:
Shifting to cloud-based services frees up in-house resources to be used for other purposes that require more in-person oversight. Cloud-based data storage also provides security benefits by making information accessible on the go and implementing strong security measures for access.
2. Streamlined processes and increased productivity
When nonprofits have access to the technology used by for-profit companies, every area of work benefits from increased efficiency. 
Nonprofit organizations handle an abundance of sensitive information that needs to be kept secure. Rather than keeping everything under physical lock and key, cloud-based data solutions add an element of security to the obvious benefit of increased accessibility. 
Between data encryption, multi-factor authentication, and prompts that ensure consent to data collection, digital transformation can give any organization an incredible security boost. 
4. Improves data access and management
Digital transformation makes it much easier to safely send, receive, and store sensitive documents and other forms of data. 
In the digital age, data can be generated and collected at every interaction with donors and volunteers, as well as over the course of any service project. Keeping everything in cloud-based digital repositories enables nonprofit leaders to send and receive data, use analytics to understand it, and ensure it is kept safe at all times. 
5. Increased impact of social objectives
Social objectives are the bottom line of nonprofit organizations. When everything comes to meeting social objectives, the efficiency and transparency that comes with digital transformation can make a world of difference. Shifting to digital project operations frees up manpower to increase the impact and success of every initiative.
6. Improves internal communication and collaboration
Rather than relying solely on phone calls or even email, cloud-based software can provide new communication avenues to further streamline processes. In-app communication tools help team members and volunteers reach each other more quickly, keep paper trails, and track project progress. 
7. Supports critical capacity-building projects
Nonprofit leaders are constantly working toward increasing the ability of their organizations to serve communities and increase impact. Digital transformation makes it possible to streamline tasks and build more pathways to expanding these capacities. 
Digital Transformation Challenges Faced by Nonprofits
Here are some of the digital transformation challenges faced by nonprofits.
Nonprofits generally have limited budgets as compared to for-profit companies. This can make it difficult to allocate funds for things like new technologies. 
These challenges can be overcome by approaching digital transformation in a strategic manner. Take stock of existing operations and pinpoint the areas that would benefit the most from digital transformation. Begin by making plans to implement changes in those areas and move forward from there as resources allow. 
2. Inadequate technology infrastructure
Because technology builds on itself, organizations that have been functioning on an entire suite of outdated tools need to start by building up their technology infrastructure rather than investing in one single software. 
In these cases, it makes sense to look for solutions that are more basic but have a far-reaching effect. This means implementing operations software that can be used across departments or simply starting by digitizing files. Either way, building a solid foundation is essential to successful digital transformation.
3. Lack of support from leadership
It can be challenging for leaders to see through budget issues the big-picture benefits of any change. For this reason, team members handling digital transformation must have a clear plan and be able to speak to projected return on investment. Ultimately, leaders should be able to envision how digital transformation will bring the organization closer to embodying its mission and making a difference so they can sign off on the investment.  
4. Building training momentum for part-time and full-time volunteers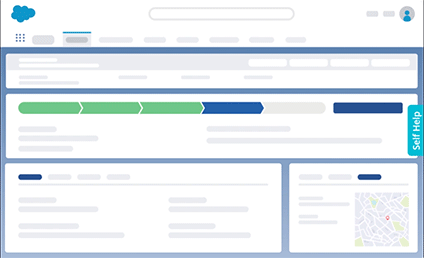 Create personalized learning & training flows for your enterprise apps with Whatfix
Examples of Digital Transformation in Nonprofits
Transformation doesn't need to happen in one fell swoop – leaders can build out a comprehensive plan to shift the organization into the digital age. Here are 5 examples of areas where shifting to digital processes can greatly benefit nonprofit organizations. 
1. Cloud-based tools for fundraising, donor management, and volunteer management
Nonprofits can use digital solutions to handle fundraising and volunteer efforts without the need for excessive paperwork and redundant conversations. The software can be implemented to automate emails, manage people, and schedule volunteer shifts from a central location.
Donation management software allows donors to contribute directly from an organization's website, no matter what type of device they're using. Through this process, proper documentation and receipts are automatically generated to eliminate the need for any person-to-person interaction. 
Modern donor management platforms also allow team members to manage donations and donor relationships from a centralized hub to keep track of related contracts, run reports, and send emails all in one place. 
Fundraising events account for a substantial proportion of nonprofit fundraising efforts for many nonprofit organizations. They are also tricky because of the extensive amount of time and resources that go into holding in-person fundraisers. With digital transformation, nonprofit employees can hold events like talks, training lectures, demonstrations, and workshops in a virtual setting. 
Holding virtual events rather than in-person ones significantly reduce costs, thereby increasing the return on investment for each event.
Without cloud computing capabilities, nonprofits would have to make decisions based only on internal data and historical knowledge. Gaining access to big data helps organizations leverage a more comprehensive data pool to build effective campaigns and make smart decisions when seeking funding opportunities. 
5. Virtual and on-demand training for volunteers
Virtual training is the way of the future. Learning and development software such as learning management systems and digital adoption software optimize training initiatives by letting employees tackle training in the ways that best suit their learning styles and ensure maximum learning retention.
How Can Nonprofits Embrace Digital Transformation?
Here's how non profit organizations can embrace digital transformation for success.
1. Take a slow, staged approach to digital transformation
Any amount of change can be overwhelming, but tackling digital transformation in one fell swoop may be unwise – especially if your organization is not prepared. For many organizations, a better approach would be to take inventory and determine which needs are greatest and start with those. From there, a plan can be put in place to implement digital solutions slowly as part of a comprehensive plan.
2. Deploy chatbots to automate core fundraising activities
For day-to-day fundraising activities, messenger chatbots can be embedded directly into an organization's website to facilitate donations without devoting a ton of extra manpower. These bots can guide people to make donations and provide the information they need to make decisions, only requiring the attention of an employee in special cases. 
3. Gather and use data for better insights
Digital transformation can connect decision-makers to the information they need to guide the direction of the organizations. Data related to donor and volunteer pools can be used to guide fundraising and recruitment campaigns, large-scale funding data can guide grant-writing efforts, and other data about the nonprofit landscape can help organization leaders seek out niches where their service will have the most substantial impact.
4. Implement digital adoption platform to manage training
Training employees and volunteers is a costly endeavor in terms of time and funds. Incorporating digital adoption platform such as Whatfix help facilitate automated and personalized employee training via interactive walkthroughs, videos, and self-help menus.
5. Embrace change management
Implementing changes within an organization can bring on many challenges, even though they ultimately provide more benefits. For effective change management, it is important for leaders to break the initiative into phases to avoid overwhelming employees with too many changes at once. Also, since not all employees learn the same way, consider using various training methods to cater to all your employee needs.
6. Create help and support content for end-users
Nonprofits can improve the experience of end users, including potential donors and volunteers, by implementing digital software such as website chatbots and information repositories.
7. Monitor technology adoption and user engagement
An important aspect of digital transformation is monitoring its reception and guiding its success. This can be done through the analytic tools built in the implemented technology. Nonprofit organizations can analyze user data to zero in on pain points and provide extra guidance where necessary – adoption software can deliver this guidance automatically. 
Achieve Digital Transformation Success with Whatfix in-app guidance & self-help support
Whatfix helps push digital transformation efforts forward by enabling employees to learn in the flow of work. Our digital adoption platform is designed to help transitions run smoothly. The interactive walkthroughs and on-demand training help reach your potential with new technology, improves the ROI of your technology stack, and empowers employees to embrace digital transformation.
To learn more about how Whatfix drives digital transformation, schedule a free demo with us today!
Like this article? Share it with your network.
Subscribe to the Whatfix newsletter now!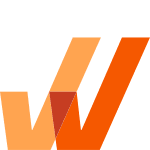 Software Clicks With Whatfix
Whatfix's digital adoption platform empowers your employees, customers, and end-users with in-app guidance, reinforcement learning, and contextual self-help support to find maximum value from software.