Digital transformation in the retail industry is about improving customer experience and driving growth using technology. Retail leaders are already creating an impact using digital transformation as it is the need of the hour. According to the latest research from Gartner, by 2023, more than 50% of all consumer spending will be done online, and almost 60% of it will be done through mobile devices. Only retailers who embrace the digital revolution will be the ones who thrive and grow.
What Is Retail Digital Transformation?
Retail digital transformation is the infusion of technology in the retail industry to enhance operational efficiency, improve customer experience and drive growth. Retail digital transformation includes activities such as contactless ordering, curbside pickup, self-checkout systems, cost optimization, and AI-powered product recommendations.
What's Driving the Demand for Digital Transformation in Retail?
The retail industry is a $7 trillion global market with 1.8 billion people employed. Additionally, there are 3.2 billion consumers worldwide who shop online. Gone are the times when retailers created value and earned loyalty only through factors like competitive pricing, store proximity, convenience, and variety. The current times are different from the one-size-fits-all era of communications and promotions. Personalization in communications and marketing tactics is necessary to retain customers and bring in new ones. 
Retailers can now use data and insights to increase the frequency of purchase of their existing customers and target high-value customers of traditional retailers. 
The demand for digital transformation in the retail industry has increased because it has the potential to directly drive revenue and growth for the retailers. 
Challenges in the Digital Transformation of the Retail Industry
Here are a few challenges of digital transformation in the retail industry.
Retailers managing their business traditionally might find it challenging to shift to a new system. This might create resistance to change to digital methods.
Digitally transforming a retail company is a costly affair. It involves both tech and human resources working together to implement an efficient management system. A significant challenge faced by medium and small-scale retailers is a lack of funds to enable a digital transformation.
Implementing technologies such as blockchain, internet of things, and augmented reality is  complex. The intricate details, analysis, steps, and procedures can be confusing, and people with little or no expertise can find it hard to navigate through a digitized retail system.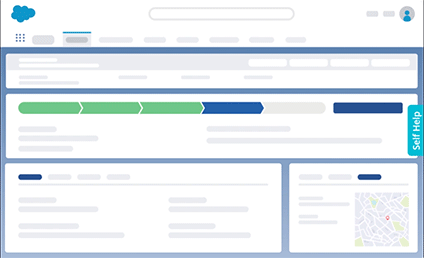 Simplify enterprise software adoption and improve the ROI of your technology stack with Whatfix
Benefits of Digital Transformation in the Retail Industry
Let's discuss some of the most significant benefit of digital transformation in the retail industry
1. Increased customer retention
Retailers can segment their customers, analyze their buying behavior, set the customer strategy right, and then trigger personalized communications and promotions. 
Let's take an example of a fitness enthusiast who regularly purchases health supplements from a retailer. Using data and insights, a personalized promotional campaign on health supplements can be created for them to increase purchase frequency and retention. 
A case in point can be the digital transformation of Target's retail experience. Target is the 7th largest retailer in the U.S.A., headquartered in Minneapolis, Minnesota. Target is using sophisticated technology such as artificial intelligence, machine learning, and predictive analytics to identify the needs of their customers based on their past store purchases. This boosts customer experience and enables mass personalization for businesses, leading to more considerable customer retention.
2. Providing useful market insights
Consumer data analysis can be utilized to generate helpful market insights. These market insights help outline specific actions and strategies that retailers can take to increase their growth and profitability. The insights also help retailers know their customers better and establish a high sense of intimacy with them, which is a crucial growth-driving factor. 
3. Implementing efficient marketing campaigns
Through digital transformation, retailers can collect customer data to create personalized and targeted marketing campaigns using technologies such as CRM, data analytics, and marketing automation. This allows retailers to identify patterns and trends while providing insights into their target audiences. Access to such information reduces the cost of marketing activities and helps tweak marketing campaigns with changing consumer behavior.
4. Easier inventory management
Using technology and data in the retail industry leads to efficient inventory management. It enables retailers to use digital technologies to streamline and automate their inventory processes. Digital transformation in retail helps increase operational efficiency, quick order fulfillment, warehouse management, figuring out lead times, and safety stock to avoid stock-outs.
5. Improved customer service
By using digital technologies, retailers can create an omnichannel customer experience, allowing customers to receive help and support across multiple channels, including websites, mobile apps, email, and live chat. Digital transformation provides self-service options for customers to put up their queries and grievances on the chatbot, allowing round-the-clock real-time personalized customer service. Such technology allows the customer to move through the customer journey with the most negligible interactions allowing cost efficiency for retailers.
Digital Transformation Trends in Retail
Here are some of the major digital transformation trends in retail for the year 2023.
Retailers today are leveraging big data to understand their customers better. The modern customer expects a personalized and efficient shopping experience. The retailers are catering to the customer experience demand using predictive and prescriptive analytics, allowing them to manage their inventory, merchandising, and devising a procurement strategy. 
Decisions informed by big data directly help retailers get a better return on investment.
Customers involved in both retail and online touchpoints are likely to become more valuable to the retailer. Omnichannel retailing strategy involves connecting and synchronizing business transactions with the customers via different channels such as social media, emails, and website. Omnichannel helps in creating a seamless shopping experience for the customer. 
Home Depot, an American multinational home improvement retail corporation, has created a personalized omnichannel shopping experience through offerings such as click-and-collect, and personalized marketing.
3. Internet of Things (IOT)
The Internet of Things in the retail industry has transformed how products are tracked in the supply chain. GPS and RFID technology has been a game changer for retailers. 
The Internet of Things has also played a role in controlling shoplifting using geofencing. According to the association for shoplifting prevention (NASP), more than $25 million worth of merchandise gets stolen from retail shops each day. RFID tags allow store operators to create a virtual barrier around retail locations which helps in controlling theft. 
Retailers are adopting blockchain technology for its increased security, efficiency, and transparency. Blockchain in retail is not limited to digital payment methods. It helps track products in the supply chain and allows retailers to store information in a decentralized ledger. 
Nestle adopted the blockchain technology in 2017. The Swiss giant has been using blockchain to make product tracking smooth, easy and standardized. Over the years, it has expanded the use of blockchain to its  Swedish coffee brand Zoegas. 
5. Augmented reality (AR)
Augmented reality creates a unique digital experience. Brands can leverage this experience to enrich the interactions between the customer and the company. The "try and buy" technology is a part of the augmented reality experience. Brands are now creating virtual simulations to help users interact better with the product from the comfort of their homes. The creation of virtual stores using augmented reality combines the traditional retail experience with e-commerce in the best possible way.
As consumers gravitate toward online shopping and other online purchasing options, digital transformation is more vital than ever for any retail business that wants to stay current. Retailers who stick to traditional methods are highly likely to be knocked out of the market by tech and data-driven organizations. 
To configure their organizations for success and growth, retailers need to stay updated with the current trends and technologies used in retail businesses. 
To aid your digital transformation efforts and reach your potential with new technology, implement a digital adoption platform like Whatfix. Whatfix simplifies enterprise software adoption, improving the ROI of your technology stack.
To learn more about how Whatfix drives digital transformation, click here to schedule a free demo with us today!
Like this article? Share it with your network.
Subscribe to the Whatfix newsletter now!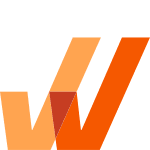 Software Clicks With Whatfix
Whatfix's digital adoption platform empowers your employees, customers, and end-users with in-app guidance, reinforcement learning, and contextual self-help support to find maximum value from software.