The landscape of retail is changing – and as a result, retail digital transformation is rapidly increasing. Even before the COVID-19 pandemic, e-commerce was predicted to grow significantly in 2020 – and the sudden closures of brick-and-mortar stores forced many businesses to quickly shift focus to online sales. Retail companies found themselves scrambling to meet the demand for in-store or curbside pickup that was – on average – 200% higher than pre-pandemic levels.
What Is Digital Transformation in the Retail Industry?
Digital transformation is the act of infusion new technology in all areas of a business, bringing old processes into the digital age. For retail companies, this includes things such as online ordering, contactless ordering, curbside pickup, self-checkout systems, cost optimization, AI-powered product recommendations, and more.
The consumers' desire for digitization in retail continues to increase, even as businesses start to reopen their physical stores. A Capgemini survey conducted in April found that 45% of surveyed consumers want more digital payment options in-store, and 40% prefer touch-free, mobile-based, self-checkout systems.
6 Examples of Retail Digital Transformation in Action in 2023
Implementing new technology is the best way to stay current and keep up with digital demand. We've put together a list of six top retail digital transformation examples to inspire you and help you plan your own technology adoption.
1. The Target App creates an all-in-one customer experience
Branded apps are becoming increasingly common, but retail giant Target started early. By 2016, it had separate apps for finding discounts and coupons and creating registries, in addition to its main branded application. However, the company wanted to encourage more online shopping, increase loyalty enrollment, and enable mobile payment for both in-store and online purchases.
To address these concerns, Target consolidated all of its apps into one – the Target App. Following the retail digital transformation, customers could use the same app for online shopping with either delivery or pickup, in-store navigation, coupons, and loyalty rewards – creating an all-in-one omnichannel customer experience. Target updated its point-of-sale (POS) systems at the same time, so the business was using the same back-end technology for both mobile and in-store shopping.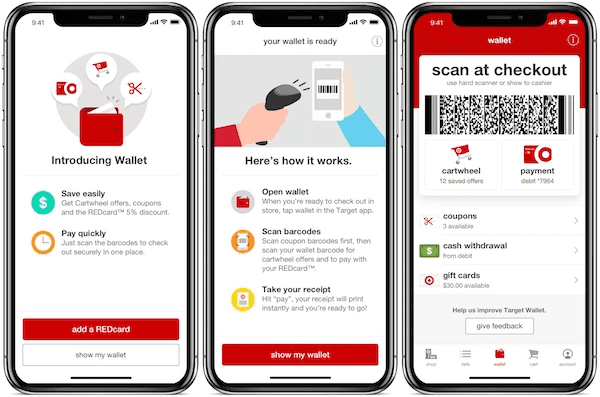 Offering a consistent and cohesive customer experience paid off. During the first year of the consolidated app, Target saw a 32% increase in online sales from the previous year.
2. Takealot deploys self-training and support to its third-party resellers
Not all digital transformation in retail is customer-facing. Takealot is the largest online retailer in South Africa, and it works with third-party sellers throughout the African continent. As the company grew and added more sellers, it started to see a proportional increase in support tickets.
The high number of tickets and the geographic spread of sellers meant Takealot needed a way to train new users quickly and remotely. It implemented a digital adoption platform, Whatfix, to solve the problem. Whatfix's walkthroughs and self-help features enabled sellers to train themselves on Takealot's platform.
Takealot now has about 30% of sellers using Whatfix for training, and the company has already seen a 12% reduction in support tickets. Enabling self-paced training has made the onboarding process smoother and freed up support staff for other tasks.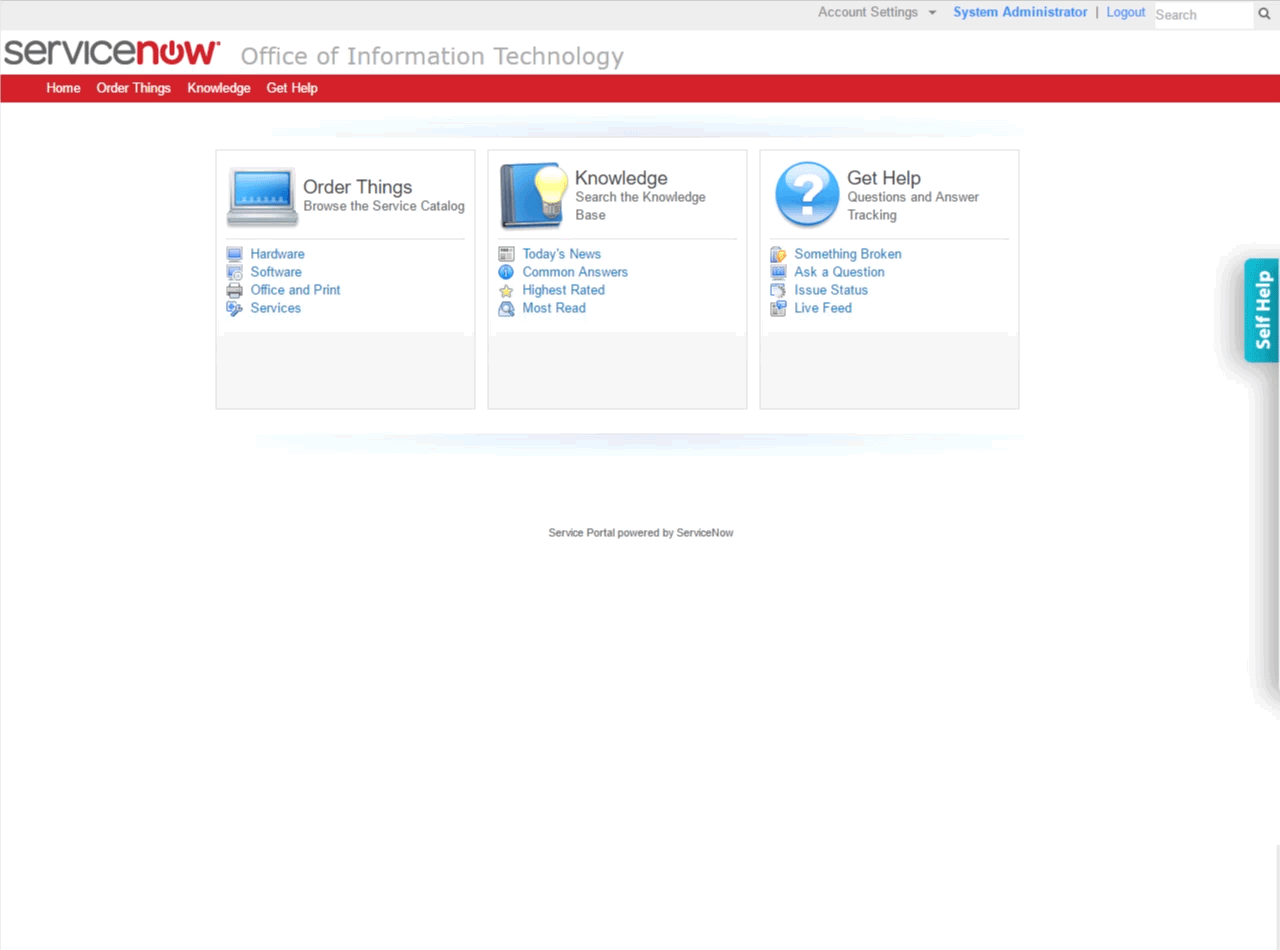 Empower users to with self training and learning features with Whatfix
Whatfix empowers your users to use omnichannel self-service portals for their questions, provides deep insights into your product, and cuts your support costs.
3. Sephora uses facial scanning technology in its Virtual Artist app
Beauty brand Sephora undertook a retail digital transformation in 2016 as a direct response to customer concerns. According to the executive VP of omni-retail at the time, finding the correct foundation color was a major pain point for shoppers.
Sephora's in-house development team responded with the Sephora Virtual Artist app. The app uses facial scanning technology to help users find the right makeup shades. The customer receives a Color IQ number, which they can use to find products in the stores or for personalized recommendations in the app. Sephora has continued to expand the app, adding similar features for finding lipstick and skincare products.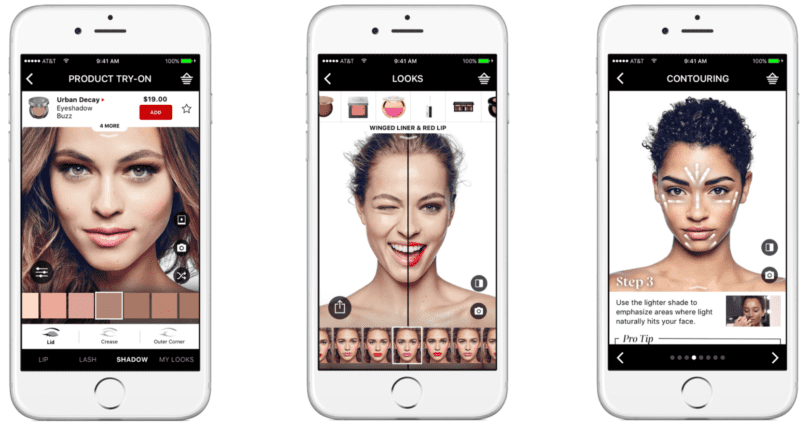 In the two months following its launch, the app saw 45 million "try-ons." Directly addressing consumer needs paid off for Sephora in brand loyalty as well—80% of transactions are through the loyalty program connected with the app.
4. IKEA leverages AR for at-home virtual product tours
Product returns are constant in retail. But what if customers could try out a product at home—without buying or even touching the physical item? Home furnishings giant IKEA leveraged augmented reality (AR) to let customers see what the furniture would actually look like in their homes.
The company began developing the new AR app because IKEA stores are often located outside of urban centers and can be difficult to get to, especially for customers without cars. The demand for online shopping options accelerated when the COVID-19 pandemic forced in-store visits to slow or stop altogether. With the app, consumers can select a piece of furniture and use AR to see what it would look like in their homes. They can then buy the product while still in the app.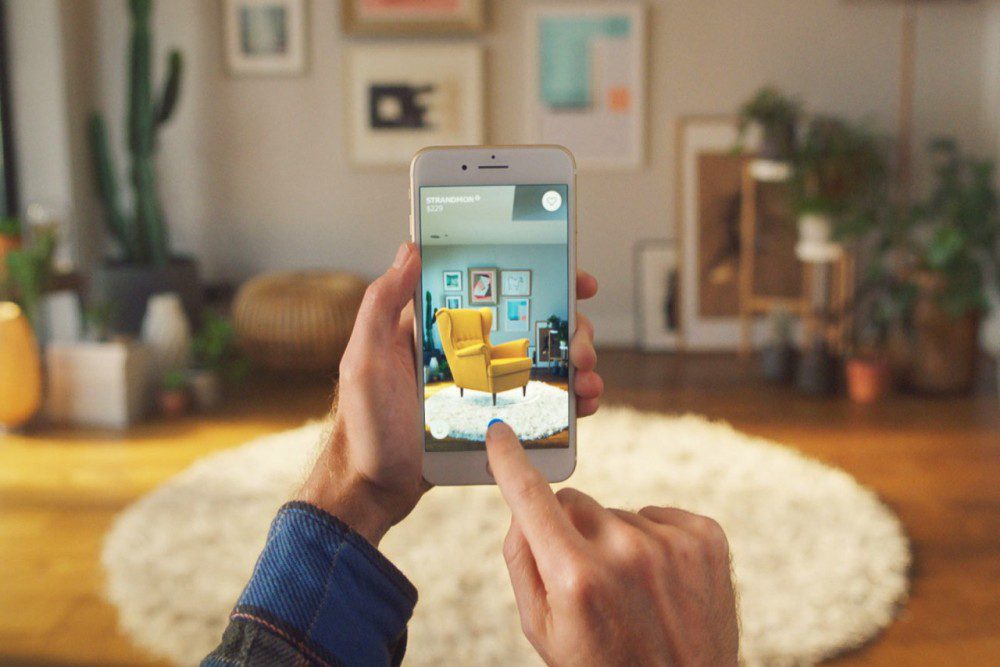 Consumers loved being able to visualize their purchase before making it. Six months after launch, it was the second-most popular free ARKit app. It was even ahead of many game apps.
5. Rebecca Minkoff adopts in-store RFID technology for product recommendations and faster customer checkout
One of the retail digital transformation trends cropping up recently is radio frequency identification (RFID) tags. The tags transmit radio waves, and a reader uses the waves to ID the item. Rebecca Minkoff, a designer clothing brand, adopted RFID technology in stores to enhance the shopping experience and speed up the checkout process.
The company installed responsive touch-screen mirrors in fitting rooms. The mirrors read RFID tags on products and suggested related items. Stores also began using RFID-enabled tables. The customer simply placed the item on the table, and the information was sent to an iPad, which the customer then used to check out. The RFID tags made it so customers could check out without needing a sales associate to manually process the purchase.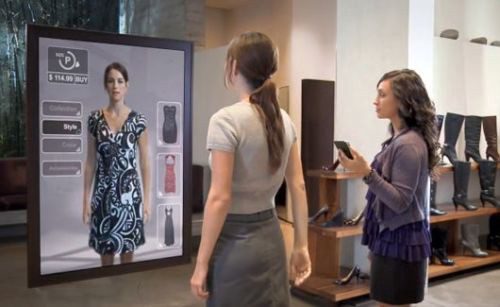 The new technology was immensely popular. Actual sales were triple their expectations following the launch, and 30% of customers requested additional items based on the smart mirror's suggestions.
6. Carrefour partners with Google to transform its entire business
The grocery industry is often slower to enact retail digital transformation than other B2C verticals such as the beauty or fashion industries. However, European grocery chain Carrefour recently partnered with Google in an effort to increase e-commerce efforts. The goal of the partnership is a multi-part cloud migration strategy.
For the consumer-facing business, customers connect their Google Home or other Google voice product with their Carrefour account. They can then add items to their shopping cart via voice and proceed to check out and set delivery or pickup preferences with Carrefour's e-commerce site. This is the first time a retailer has ever worked directly with Google to integrate its e-commerce with Google's voice assistants and overall digital ecosystem.
The partnership also involves revamping Carrefour's back-end system. The company is using Google Cloud to implement a cohesive system and G Suite productivity tools across all stores and warehouses. As part of this process, Google developed a recommendation tool to help store managers reduce inventory backlog by ordering items their store actually needs. Carrefour is a great example of how digital transformation in retail can make your company more efficient and agile.
After just two months, Carrefour had already seen a 12% decrease in unnecessary inventory and 10% lower costs. In 2019, they had a 30% rise in e-commerce sales.
Conclusion: Digital Transformation Is the Key for Retail Growth in 2023
As consumers gravitate toward online shopping and other online purchasing options, digital transformation is more vital than ever for any retail business that wants to stay current. You see through these examples that technological innovation can increase sales, lower costs, and make your company more efficient.
As you plan your retail digital transformation roadmap, sit down with your team and executives to determine your goals. That will help you choose the best technology for your company and determine how to implement it effectively.
Cardinal Health powers digital innovation and transformation with Whatfix
See how Cardinal Health learns in the flow of work with the Whatfix Digital Adoption Platform