We often think of customer experience as the little "extras" a brand does for its buyers, usually in-store or when using interacting with a product. It's the free samples offered at the grocery store, the surprise discount when checking out, or the refreshing glass of cucumber water served while waiting for your massage. 
A great brand experience is memorable. It keeps customers coming back again and again — and when the experience is outstanding, they'll share it with their friends and family. 
But as businesses have gone digital, it has become more difficult to find those opportunities to go above and beyond for the customer. When you can't offer a complimentary snack or make personalized recommendations on the spot, it's harder to create those memorable experiences for customers. 
Now, customer experience is at the center of all customer interactions. Its how a customer uses your product, how they find help, how they feel about using your product, etc.
Building a robust digital customer experience is an entirely different game, but it's just as (and for some businesses, maybe even more) important. Here's what you need to know.
What Is Digital Customer Experience?
Digital customer experience refers to the interactions and communication a customer has with your brand online, ranging from discovery, onboarding, purchase, and support. This includes your website, emails, social media accounts, and all other touchpoints. It can also include conversations or interactions with your brand from third parties, such as blogs, review sites, and secondhand interactions.
Digital customer experience vs. customer experience
Your digital customer experience is a piece of your overall customer experience. In our increasingly digital world, your online presence will almost always impact how your customers view your brand. 
It's important to prioritize both your digital customer experience and the experience you're creating in the physical world. The two should work together to build trust, excitement, and connection with your customers.
5 Stages in the Digital Customer Experience Journey
The digital customer experience encompasses the entire customer journey, from awareness to advocacy. In order to build a memorable experience, you need to consider each phase:
At this point, your audience is becoming aware of your brand and product. This might include seeing an ad, a post from a member of their circle that mentions your products or services, marketing emails, or other online engagements.
Next the customer starts to learn about your product or service. They'll do research on your offerings, read reviews, engage with your content, and maybe even reach out for a demo or free trial. An example of a simplified customer experience in the consideration phase is allowing prospects to interact with your product using an interactive product demo tour.
When customers feel they've collected enough information and are confident in what you're providing, they'll make a purchase. This could mean adding items to an online shopping cart, filling out a form to set up a demo, or starting a free product trial.
The experience phase encompasses all the activities or behaviors performed as a user of your product or service. This includes how the product is delivered, the user onboarding process, the customer support process, and billing.
Customers want intuitive interfaces, the ability to personalize products, and self-serviceability. 
Examples of excellent digital customer experiences you should consider include:
Offering users the option to use a web-based version of your product, download a desktop client, or use a mobile app version.
Building contextual, role-based customer onboarding with in-app user guidance that includes product tours, interactive walkthroughs, and smart tips.
Offering self-service customer support such as a chatbot, FAQ page, help center, knowledge base, or an in-app self-help wiki that allows customers to troubleshoot themselves when they need it.
Creating a customer portal where users can update their billing information, upgrade or downgrade their account, find help content, learn about the product, and more.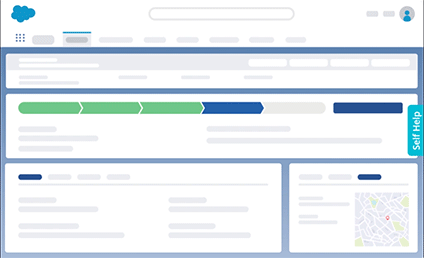 The final stage is advocacy or loyalty. If your customer has had a positive experience using your product or service, they'll not only continue to buy from you, but they'll contribute to building your digital customer experience. They might leave a review, post about your products or services on their social media, or make recommendations.
Why Is Digital Customer Experience Important?
Here are six reasons why creating a digital customer experience is crucial for your brand. 
1. Higher customer retention rate
Customers want to buy from brands they trust, and even more from products and services with an excellent customer experience. A great digital customer experience can bring buyers back because they know purchasing from your brand will be worth their money and deliver more intuitive experiences – ultimately driving customer retention.
2. Reduced customer churn rates
Customer churn can hold your brand back from growing in a sustainable way. A stronger digital customer experience will lead to repeat customers and reduce the amount of churn you experience.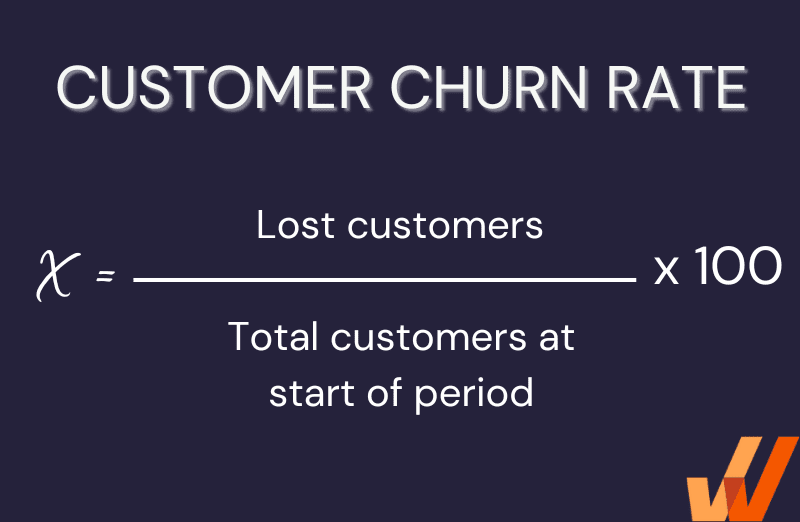 3. Better customer adoption
Customer adoption is crucial for developing brand loyalty. When your digital customer experience is strong, customers will have a more positive time interacting with your brand and that can lead to higher adoption rates. Higher levels of customer adoption means more expert users that find real value in a product, leading to higher levels of retention, more opportunities to upsell, and more customer advocates.
4. Higher lifetime customer value
The lifetime value of a customer is extremely important when it comes to scaling your business. If you're able to convince your customers to buy again and again, their lifetime value will increase. 
Brand equity goes a long way in scaling your business. With a strong digital customer experience, your customers will become loyal to your brand, recognize the full value you provide, and share that with friends, family, and colleagues.
When your customers are loyal and understand the value of your brand, you can save money in a number of ways, including marketing and customer support. Investing in building your digital customer experience can help you cut costs in the long run.
7 Best Practices for Creating a Positive Digital Customer Experience
Ready to get started building your digital customer experience? Here are our best tips and practices.
1. Design with customers in mind
Keep your customers at the center of every decision you make. What kind of experience are they looking for when engaging with your brand? What features or tools have they come to expect? When you design with your customers in mind, you can not only meet their needs and expectations but exceed them.
2. Monitor your digital customer experience
Simply designing a great customer experience isn't enough. Things can go wrong and the execution doesn't match the idea. You need to be aware of where your digital customer experience might be missing the mark so you can make improvements.
Organizations can analyze, track, test, and improve their customer experience with a digital adoption and analytics platform like Whatfix.
With Whatfix, implement a no-code product analytics framework that captures user behavior events such as clicks, scrolls, interactions, and more to identify friction points, under-adopted features, flows that aren't working correctly, and new help content to create.
You can then take these insights and turn them into action with Whatfix's no-code editor, which allows product managers to create in-app guidance such as onboarding flows, product tours, task lists, walkthroughs, smart tips, pop-ups, self-help wikis, and more.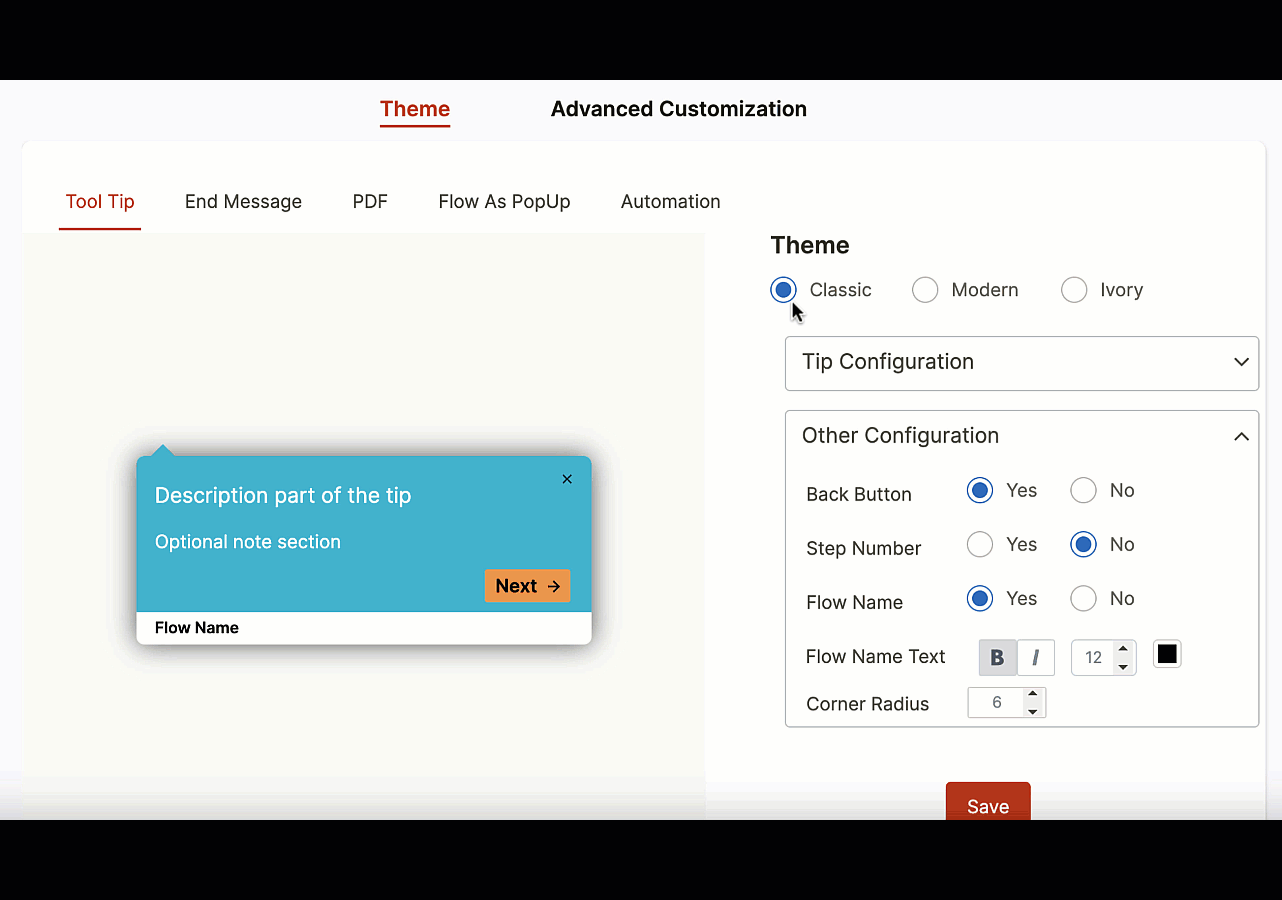 This empowers product teams to deliver better product and user experiences that are data-driven and. enables agile testing, all without the reliance of development and engineering support. 
3. Think of customer experience as an extension of your brand values
Your customer experience should represent who you are as a brand. Look at your digital customer experience as an opportunity to show your customers what you value and what is important to you as a company.
4. Set clearly defined and measurable goals
Goals can help you ensure you're staying on the right path. Clearly define what you want to accomplish with your customer experience, complete with milestones and deadlines. Be sure to tie your experience goals with your overall company goal and KPIs to tie back into your organization's desired outcomes.
Mobile accessibility is a crucial part of the digital experience. When you're creating and maintaining your digital customer experience, make sure you're also taking into account what your experience is like on mobile devices. 
6. Collect customer feedback
The best way to give customers what they want is to ask them what they're looking for. Find opportunities to collect customer feedback and incorporate those requests into your digital customer experience. 
With Whatfix, brands are able to collect real-time customer feedback on various aspects of their in-app experience – from rating their onboarding flows, requesting new help content be created, submitting bug issues, and collecting NPS data.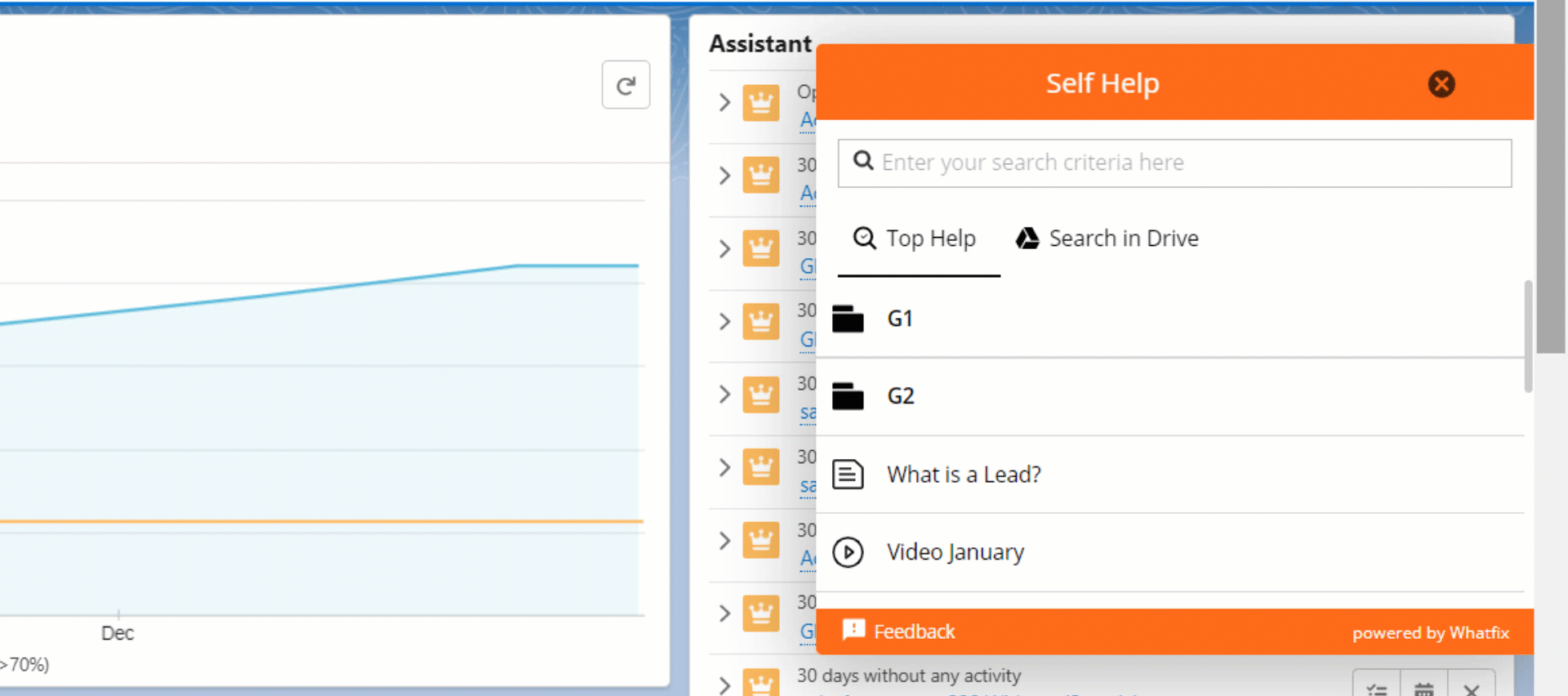 7. Offer a personalized experience
A strong customer experience fits each individual's unique needs and preferences. Offering a personalized customer experience helps you build stronger connections with your customers that turn into long-lasting relationships.
With Whatfix, analyze your product and customer data to create user segments that allow you to offer contextual customer experiences based on cohort data.
6 Tips to Improve Your Digital Customer Experience
Your digital customer experience is something you should always be looking to refine and improve. Here are six ways you can give it a boost.
1. Focus on user experience
Your digital customer experience comes down to how your customers use and interact with your brand online. If it's difficult or unclear, it will lead to a poor customer experience. Prioritize a great user experience and a great digital customer experience will follow.
2. Conduct a competitive analysis
Your customers are going to compare the experience you're delivering to what a competitor could provide. In order to make sure you're giving them something another brand can't, you need to know what your competitors are offering. A competitive analysis will help you find your niche so you can focus on what makes your brand different in the eyes of your customers. 
3. Provide users with several ways to give feedback
Accepting and incorporating feedback is the best way to ensure you're giving your customers what they want. Providing several ways for them to give you feedback ensures it's easy for them to do so. You can collect feedback through surveys, one-on-one conversations, polls, and more.
4. Offer hands-on support
A knowledge base or FAQ page is always a great thing to have, but it doesn't always replace hands-on help. Offering direct support can help you stay connected with your customers and guarantee they're able to get the answers they need to get the most from your products or services.
5. Use your data to make decisions
Data helps you discover what is really going on with your customers. Using data to make your decisions will eliminate guesswork and careless mistakes, so any changes you make or features you implement will land well with your customers.
6. Create a unified, branded experience
Your digital brand experience should fit with your offline image. In order for your digital customer experience to really stick, it needs to translate to the customer experience your audience is getting when they interact with your brand in the real world. Creating a unified experience can build consistency as customers move across platforms. 
5 Tools to Boost Your Digital Customer Experience
The right tech can give your digital customer experience the extra push it needs to be truly memorable. Here are the top five apps you can use to improve your online experience.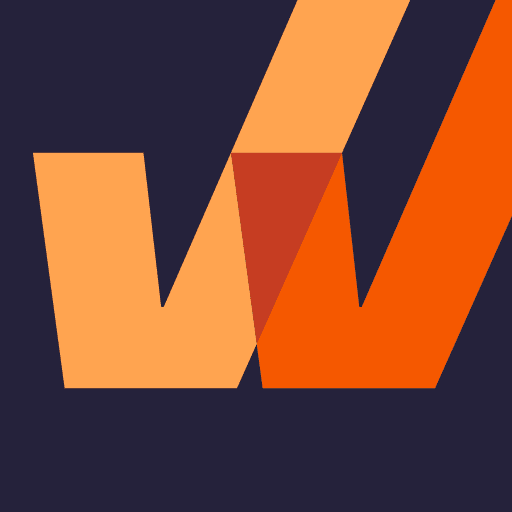 Whatfix is a Digital Adoption Platform that provides step-by-step guidance directly within your applications. Your users get instructions exactly when they need them, providing hands-on support in real-time. Whatfix ensures your customers are getting the most out of your platform so they can recognize your full value faster and you can boost user adoption and engagement.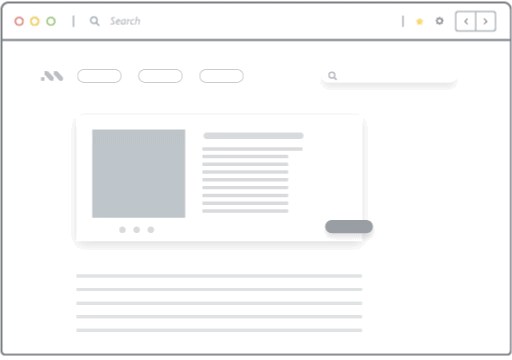 Zendesk focuses on improving the customer service experience. With Zendesk, you can have better conversations with your customers, contributing to a better overall customer experience. You can use Zendesk to communicate with your customers in a number of ways, including in-app chat, social media, and more traditional methods like email and phone. Zendesk gives you flexibility so you can put customers' needs first.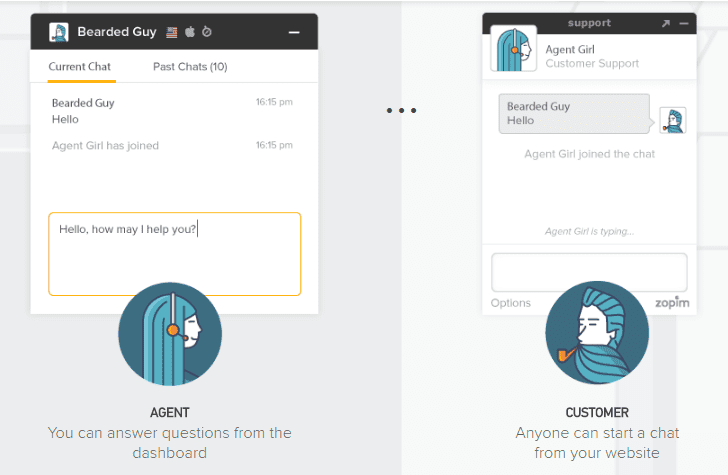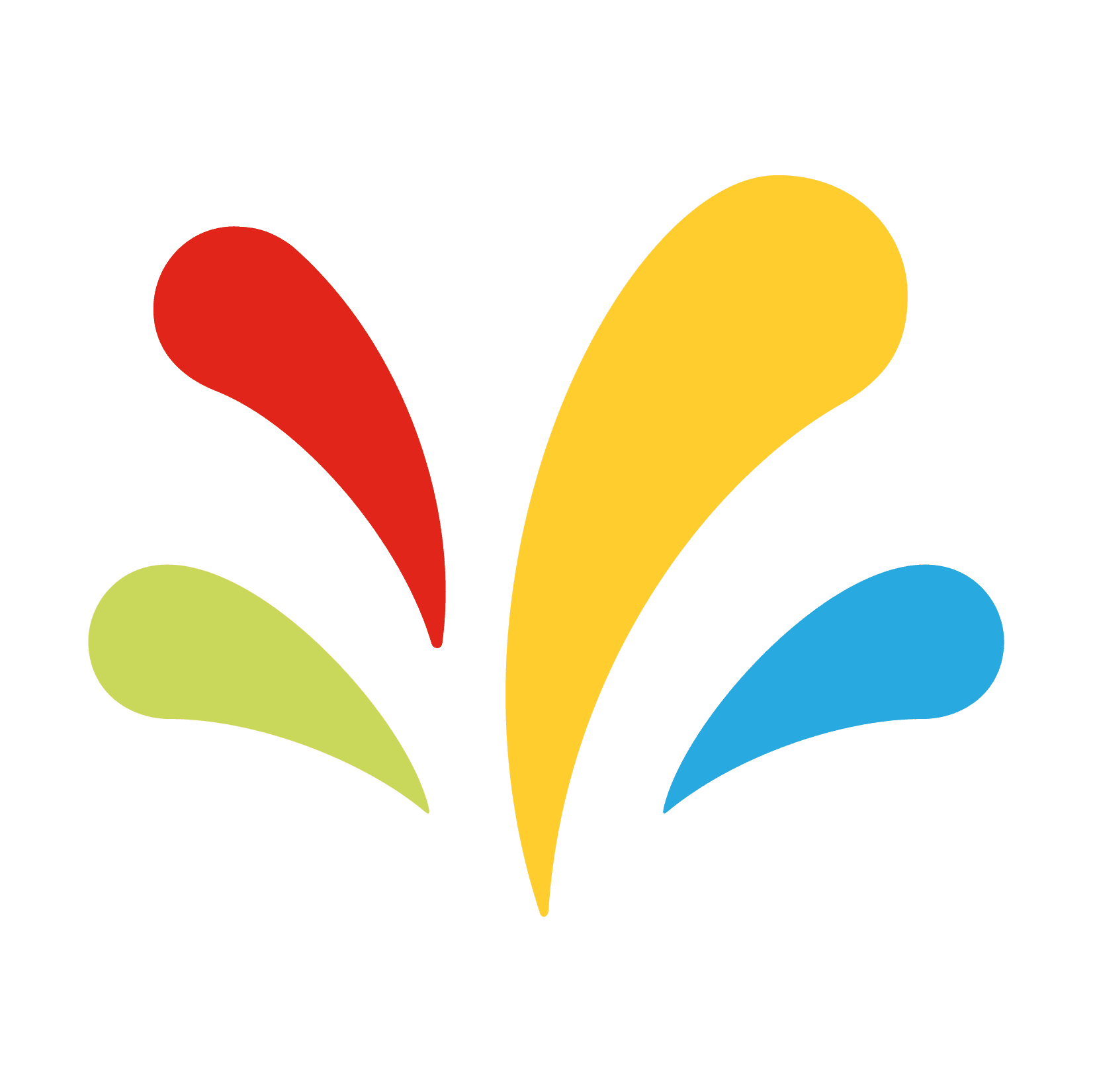 Sprinklr is a unified customer experience management platform that uses AI to make recommendations that lead to better customer experiences. Sprinklr collects and manages your customer data, so you can meet your customers where they are now and stay in close contact with them as they move throughout the customer journey. With Sprinklr, you can identify new opportunities to connect with your customers that you might have otherwise missed.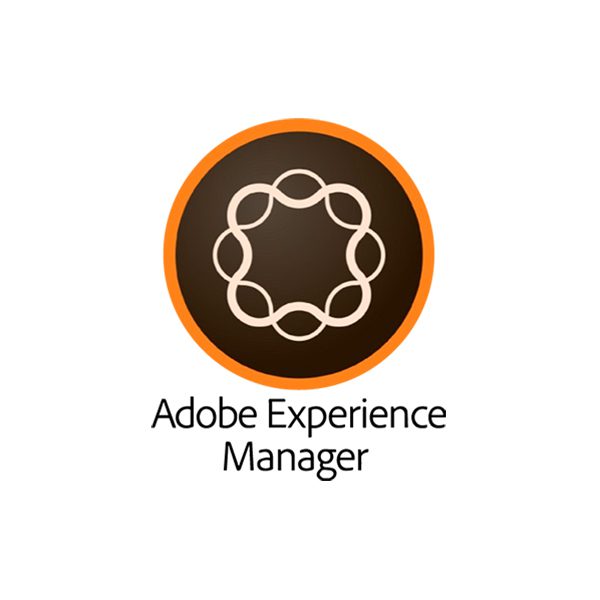 4. Adobe Experience Manager
For fans of Adobe, Adobe Experience Manager helps manage your online content and assets to deliver the right information to the right audiences at the right time. Adobe Experience Manager acts as a smart content management system, giving you a place to store all your important information and make sure it is easily accessible to anyone who might need it.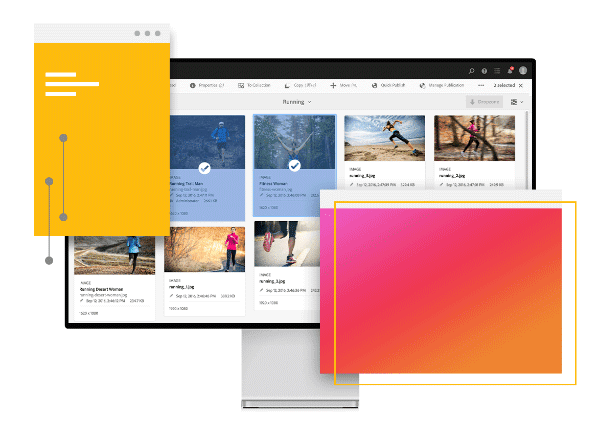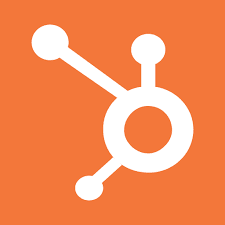 Hubspot is a powerhouse tool that can cover everything from sales and marketing to content management and operations. As a service tool, Hubspot makes it easy to deepen your connections with your customers to build stronger relationships and turn them into long-term customers. Hubspot includes everything from a shared inbox to an automated help desk, giving you all the tools you need right within one easy-to-use platform.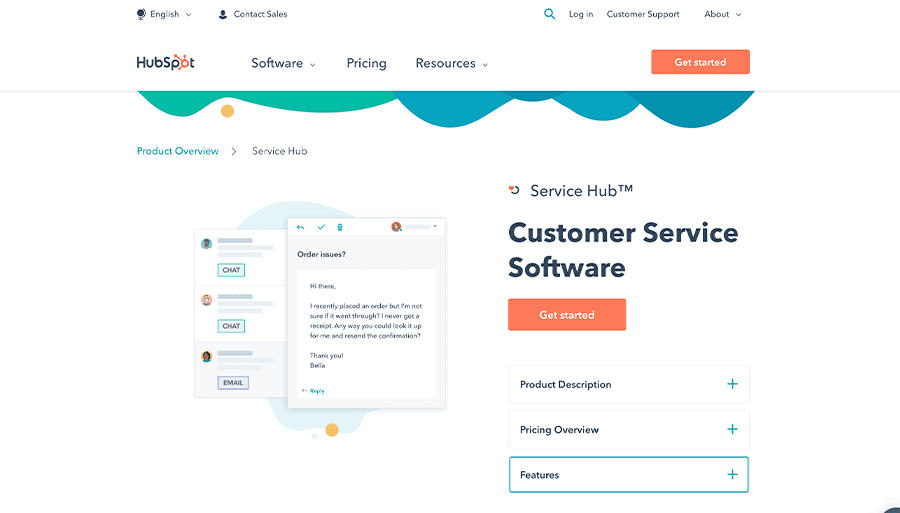 How Whatfix can drive your digital customer experience
When building a strong digital customer experience, you need to be proactive. You need to anticipate what your customers will want or need and give it to them at exactly the right time — not make them dig through document after document or take time out of their day to connect with a service agent. 
This is where Whatfix excels. With Whatfix, you can make resources, tips, and guidance front and center, eliminating the risk of confusion or frustration. Give it a try today. 
Like this article? Share it with your network.
Subscribe to the Whatfix newsletter now!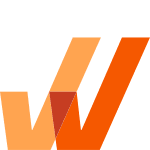 Software Clicks With Whatfix
Whatfix's digital adoption platform empowers your employees, customers, and end-users with in-app guidance, reinforcement learning, and contextual self-help support to find maximum value from software.