Image Credits – PrimousInWonderland
There is one thing that all Salesforce executives yearn for – i.e, maximizing their workforce's Salesforce productivity day in, day out. But ironically, albeit Salesforce is adopted to make them more productive, the likelihood of them getting lost in the gravity of the software is frankly, much higher, unless they are well trained on the platform beforehand.
In relevance to the number of active users of Salesforce, a survey by Ebsta explains that "94% of Salesforce users, log in to the platform every day."  The statistics clearly show how important Salesforce is, to their workflow and productivity. But, the fact is, Salesforce Productivity hinges on the likelihood of its users using it widely spread features, in a way that gives them their expected returns. Chances are, most of the users are unaware of the proper productivity techniques that can be used to make the most of the platform. That's the gap in Salesforce productivity that decision makers need to fix, before claiming for more and more returns.
This here is a series on Salesforce productivity tools that will reveal to you some intuitive tech and tools that can help you fix the critical productivity gaps in your CRM.
In the first article of this series, I had explained a few in-depth productivity techniques and Salesforce tools to manage time, to streamline onboarding, training and to tone communication strategies. This article is a step ahead from that, where I'll introduce you to some great methods that can simplify one of the biggest gaps in Salesforce Productivity – Managing paperwork and documentation!
10 Salesforce Productivity Tools To Manage Docs & Paperwork Like A Boss!
Despite having a full-fledged CRM, how many hours do you spend every day on mind-numbing administrative work?
As the toil and trouble of your job increase, so will your paperwork. That means, to fix those you'll have to refer more documentations and implement their strategies and methodologies.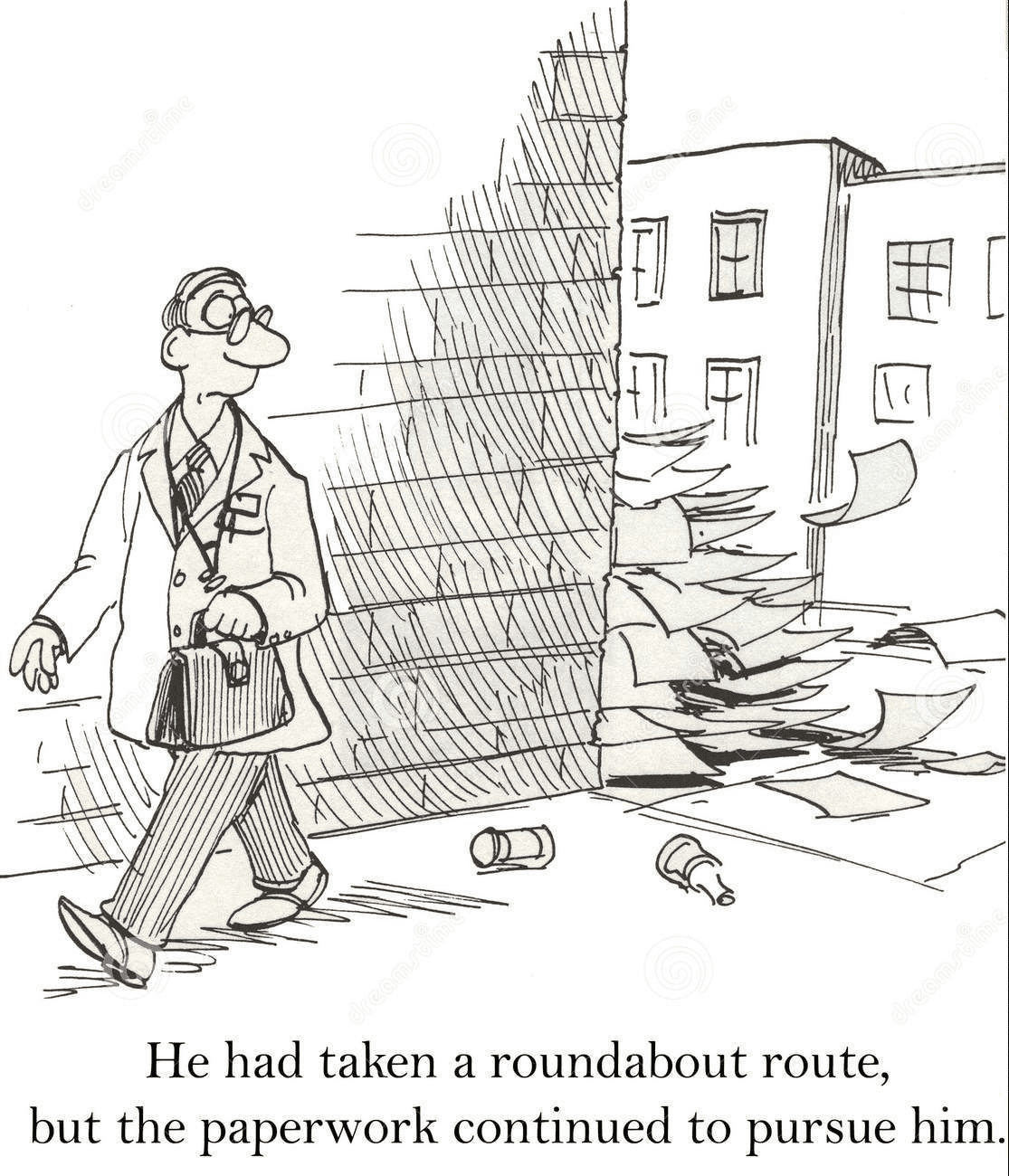 Considering you already have dedicated teams to manage those, think about its scalability. You adopted Salesforce for a reason. Now, if that reason is not being given complete justice, then you should know that it's time to try out new methodologies.
Let's have an in-depth look into the "how", starting with the most critical part.
1- Curating, Creating and Retrieving useful docs
Ask any Sales guy "What is that one thing that you hate about their job?" Their answer will surely highlight how they loathe grunt work like creating Sales Proposal, Quotes, Contract and other Documentation, specific to their clients/prospects.
Why blame them!? They are hired to sell and not to create and manage documentations. The single most thing that you expect from a sales guy is to get more customers. So, if they have productive time means, then that means they have more opportunities to build relations with prospects and convert them to customers.
Setting this scene straight, Salesforce productivity apps like [1] Octiv and [2] Docurated are simplifying things in a nominal way.
Octiv powers creation, sharing, signing, and storing of documents for sales, legal, finance & human resources – freeing your teams to be more productive. While Docurated is a nifty app that helps in finding specific documentations from your company's repository as and when your sales guy needs it.
2- Eliminate verbose docs with real-time interactive guidance
What do you do when you are stuck with a task on Salesforce, but don't know how to continue with it on the platform? Do you go off to the Salesforce Knowledge base to learn more about how to do it? Ask your resident Salesforce Champion to help? Or just google for it, hoping that you have your fair share of luck?
This is the Salesforce productivity gap that interactive guidance system like Whatfix helps in closing. [3] Whatfix, provides users with real-time interactive guidance that can handhold users step by step through a task without them referring to any external resources.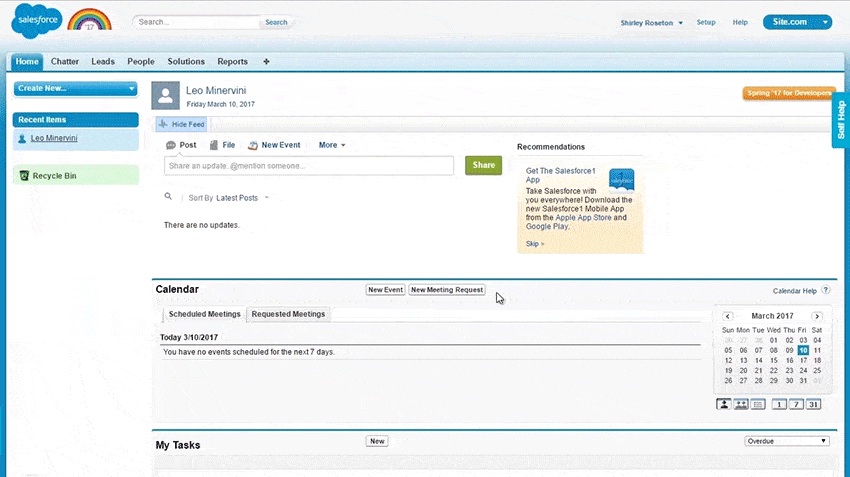 The intuitive technology, that is pretty much a Performance Support system, helps Salesforce users eliminate the need for verbose documentations, providing the just-in-time support as and when needed.
3- Master data with the right kind of docs/sheets
If you deal with numbers, then MS-Excel is, by all means, your home ground. How much ever you manage your data within your Salesforce, you still resort to Excel for data collaboration, filtering, segregation, and calculation.
Apps like [4] X-Author from Apttus is a boon for all the MS-Excel aficionados, that helps in increasing the productivity in the platform, saving a lot of administrative hours. With X-Author, you can turn your Excel into a complete user interface for your CRM, empowering your users to easily add and update records, build and deploy applications manage and migrate data whilst maintaining user permissions and security.
4- Track and manage your Documents proactively
In any enterprise, things when it comes to Document Management, are rarely simple. Native apps may not be sufficient enough in such cases, so specialized tools would be needed to manage them efficiently.

Consider this scenario. You recently got lucky when you found a huge prospect who wants to opt for your product. You have Salesforce to manage his complete customer lifecycle, starting from the opportunity, to where you are at the moment. The next thing you need to do is create a contract from multiple documents. You might also need specific capabilities like collaborating with your colleagues, redlining, track changes, etc. In short, you'll need a tool/software that can simplify the whole process for you.
Apps like [5] PandaDoc and [6] Paperless Proposal, helps you track and update changes to your documents on the basis of the negotiated proposal, allow you to automate the creation of proposals as an when needed and also to use Salesforce fields on par with it, to improve accuracy. As for generating docs from within Salesforce, there is also [7] Conga Composer, which helps in creating and delivering presentations, sales collaterals, and reports by merging data from any standard object into richly formatted templates.
5. Streamline Contract Management and E-signature
Managing contracts is one of the most cumbersome, yet the most crucial among task. If you are part of a large organization that signs multiple contracts a day, then you already know slowing the process, is the worst thing that can possibly happen.

Meeting the need, many Contract Management Softwares have paved the way, that not only helps in managing contracts throughout their lifecycle (from generation to renewal) but also to get it electronically signed quickly.
Solutions like [8] Adobe Sign and [9] DocuSign are quite popular when it comes to e-signatures. They integrate quickly with your Salesforce and allows you to take charge of your digital life with an e-signature to manage all your documents from one place. There are also extensive solutions like [10] SpringCM which helps end to end from creating to storing to sharing your contracts.
---
That was the second part of our Salesforce productivity tools series. Like our tips? Tell us what you think about them in the comments below.
Stay updated on more amazing insights by subscribing to our blog.
To check out all our articles on Salesforce, click here.