When it comes to learning a new skill or resolving a problem, people now rely on watching quick video tutorials rather than referring to written how-to's or technical documents. This is because video demonstrations make concepts easier to understand and are faster to comprehend than text-based content.
In fact, according to a survey, 51% of adults said they use YouTube to learn new things they haven't done before.
Well-crafted videos transform complex information into engaging, easy-to-understand content, which makes video tutorials, product demos, and gifs a better learning format as compared to text-based content.
This is why video tutorials are the most effective and engaging way to create product demonstrations, how-to videos, and other L&D content for eLearning courses, customer tutorials, video onboarding, etc.
What are the best tools for creating video tutorials in 2021?
iSpring Suite
Camtasia
Hippo Video
Panopto
Snagit
Screenflow
Clipchamp
Open Broadcaster
Screen-O-Matic
Ezvid Wikimaker
Icecream Screen Recorder
ScreenFaceCam
What is Video Tutorial Software?
Video tutorial software helps you create easy-to-follow video tutorials by allowing non-technical users to easily trimming, edit, generate, manipulate or enhance videos. This empowers HR teams, corporate training departments, managers, and product marketing teams to make their training and development content more interactive and engaging.
✓ Thank you, the checklist will be sent to your email
Checklist for Creating New Training Videos
6 Best Paid Video Tutorial Creation Software in 2021
Here's a list of the best paid video tutorial software available in 2021 for you to create engaging tutorial videos without the need for advanced video knowledge.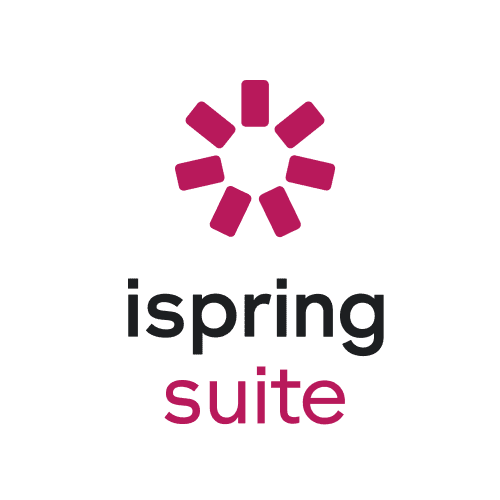 A full-featured elearning authoring tool, iSpring Suite that allows you to directly create tutorial videos by recording your screen with attached audio and webcam. Its simple interface allows both techies and non-techies to create professional video tutorials in much less time.
Features of iSpring Suite
Record audio or video narration and synchronize it with the slides.
200+ ready-made templates to put a course together quickly.
Add videos, images, text blocks, or shapes and edit them on a canvas, just like in PowerPoint.
Create quizzes to measure learner's understanding. 
iSpring Suite 9 allows you to merge videos from multiple tracks, add audio, and even show two videos at the same time.
Cost: $770/year for the whole toolkit.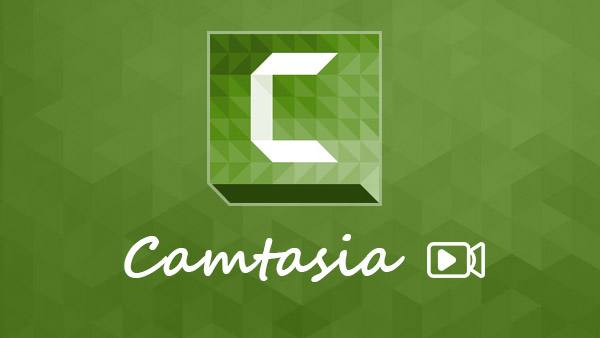 An easy-to-use screen recorder, Camtasia powerful video-editing options, commonly used by organizations for creating instructive videos. It is quick to learn and doesn't need a big budget or fancy video editing skills.
Features of Camtasia
A complete set of automation, including unique effects such as green screen. 
Create immersive lessons by adding your own music or choosing a track from Camtasia's library of royalty-free music. 
Create quizzes to measure learning. 
Videos can be uploaded directly on platforms like Facebook, Vimeo, Youtube, Screencast, etc.
Record or import PowerPoint pages directly into the interface.
Cost: $249. Free 30-day trial.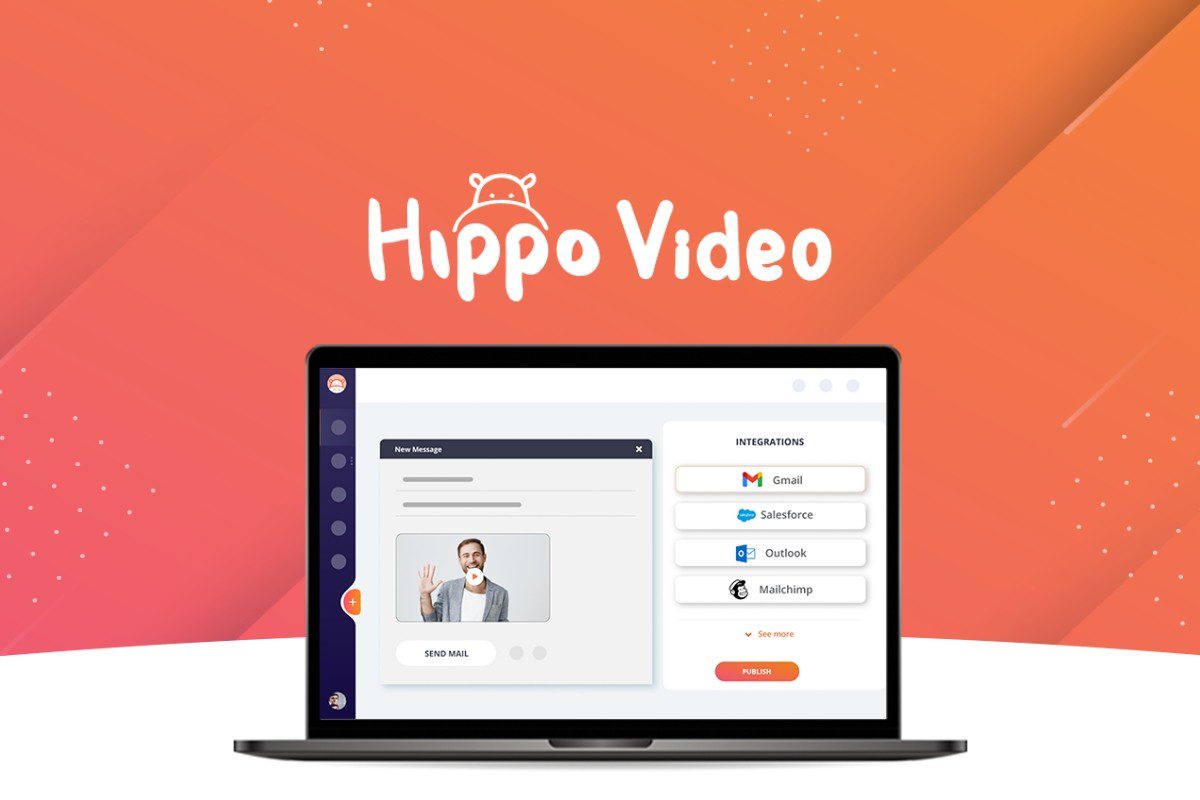 If you are looking for a software to create tutorials by using screen capture, webcam, and audio in HD quality, then Hippo Video is the tool for you. It is a personalization and distribution platform that helps enterprise businesses achieve their marketing and sales goals through seamless video workflows.
Features of Hippo Video
Videos are HD quality and have a robust reporting engine. 
Excellent editing options such as emojis, crop, trim, tags, add callouts, highlighting mouse clicks, etc. 
Detailed analytics to give a clear idea on the number of people watching and sharing the videos.
The robust reporting engine gives a clear idea of the number of people watching and sharing the videos, tracks their locations, and gets information about viewers' likes and dislikes. 
Cost: $15/month.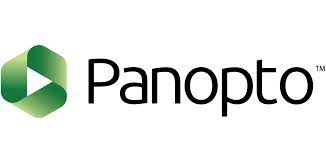 Panopto is a leader in creating enterprise videos. Its fully featured, secured online platform helps you create, share, host, stream, and search videos across the organization.
Features of Panopto 
Integrate video libraries into your SSO, CMS, MHS, etc.
Capture video from your screen(s) and simultaneously record an unlimited number of video feeds with a webcam. 
Embed quizzes, polls, and surveys. 
Live stream your video tutorials and instantly share the recordings after the broadcast. 
Cost: On request. Free trial.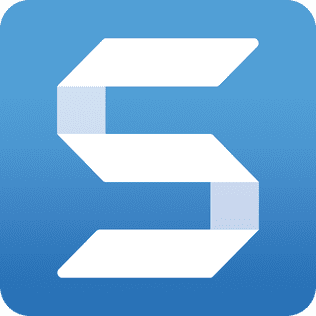 Snagit is a suitable option for individuals who work online (like journalists, presenters, bloggers, IT workers) to capture their screens while working and create how-to type content. It's also a great option for managers training employees on how to utilize a new tool or teach a new skill, by creating tutorials based that follow along with the manager's screen.
Features of Snagit 
Popular for its power, flexibility, and ease of use. 
New features such as Favorites Tool, Combine Images, Simplify Tool, and Stamp Search and Browsing enhance the user experience. 
Combine Images feature allows different screen recordings in a single image. 
The action and audio on the screen can be recorded to turn into an animated GIF.
Add tutorials to email, documentation, training materials, blogs, or social media easily. 
Cost: $49.95. Free 15-day trial.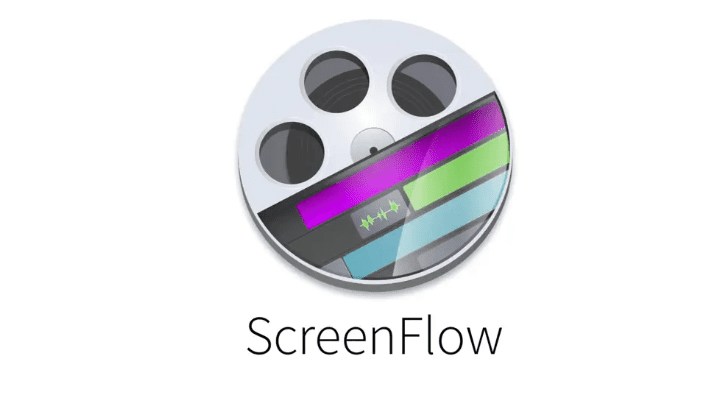 ScreenFlow enables simultaneous screen, camera and mic recording, customizable title library, video filters, and multi-app recording allowing you to quickly produce professional videos for any audience and publish to social media or anywhere else all within one application.
Features of Screenflow 
Record your device at high resolution.
Include background audio to the captured video. 
Template option allows inserting, arranging, and configuring groups of annotations beforehand, such as outro segments and text placeholders.
Animated graphics, titles, and logos. 
Built-in stock media library with access to over 500,000 unique media clips for tutorials.
Cost: $129
6 Best Free Video Tutorial Creation Software in 2021
The next 5 video tutorial products in this list are available completely free.

Whether you're creating a presentation, training video, reaction video, Clipchamp's free video editor has got you covered. It's screen record feature allows you to immerse viewers in an experience from your point of view. Screen record in your web browser without any downloading any software. Record your screen, webcam, and audio in one go. 
Features of Clipchamp screen recorder 
Record in widescreen and high definition.

Screen record up to 30-minutes long or create multiple recordings. 

Trim awkward silences and technical difficulties for a seamless result. 

Move and resize your clips separately, and don't feel boxed in by pre-set layouts. 

Add motion titles and captions to enhance your video's message.  

Save in 480p, 720p, or 1080p resolution. 

Share screen recordings directly to social media or download to your device for easy emailing.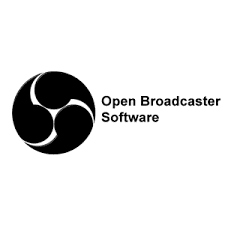 If you are looking for an open-source video recording software designed specifically for video recording and live streaming and works on Windows, Mac, and Linux, then OBS is the best option for you. Open Broadcaster is a more technical tool that requires a steep learning curve, so this is not a great option for those looking to create simple video tutorials. It's also a popular tool for many live streamers.
Features of Open Broadcaster
Records full-screen in HD at 60 frames/second. 
Includes real time video/audio capturing and mixing. 
No restrictions on video length.
Provides robust editing options including video-audio filters and custom transitions.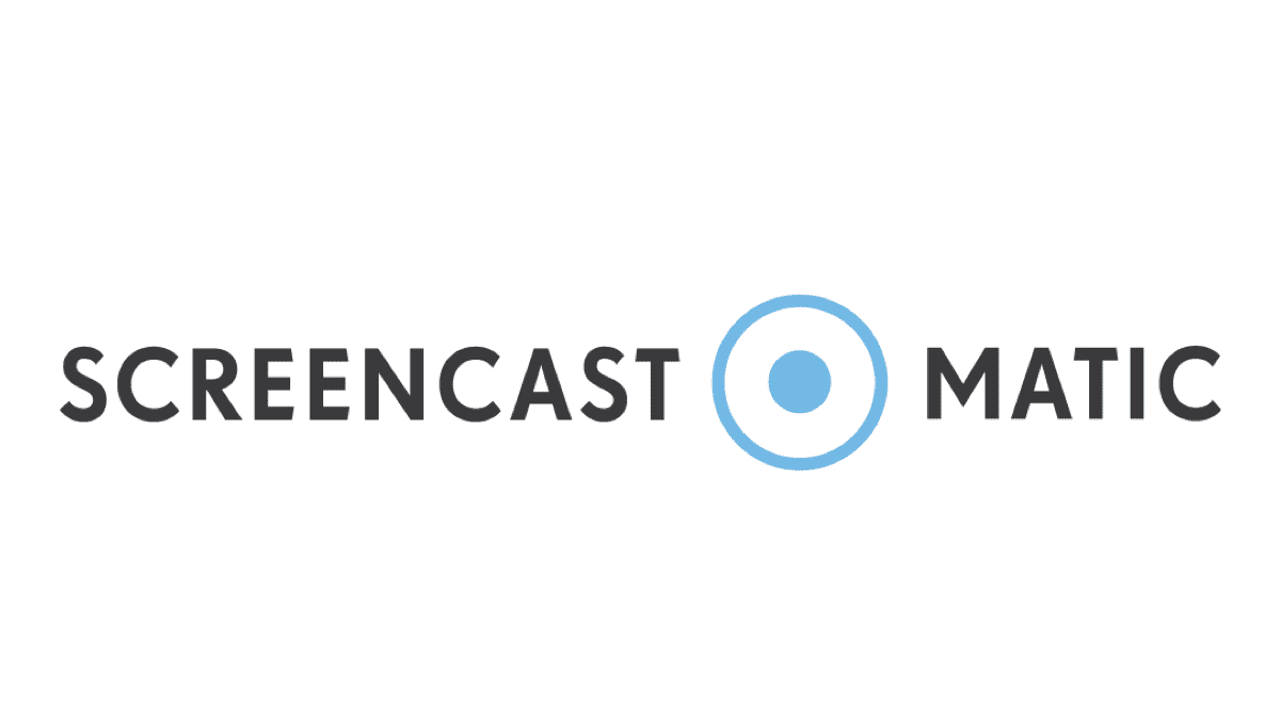 Screen-O-Matic is an easy-to-use accessible tool even for people with no technical background. Also, the hosting services allow you to share, collaborate and set privacy options for your videos. There is a limit of maximum 15 videos in Screen-O-Matic and editing functionalities are only provided in the paid edition.
Features of Screen-O-Matic
Record both your screen and webcam at the same time 
Publish videos directly to Google Drive and YouTube.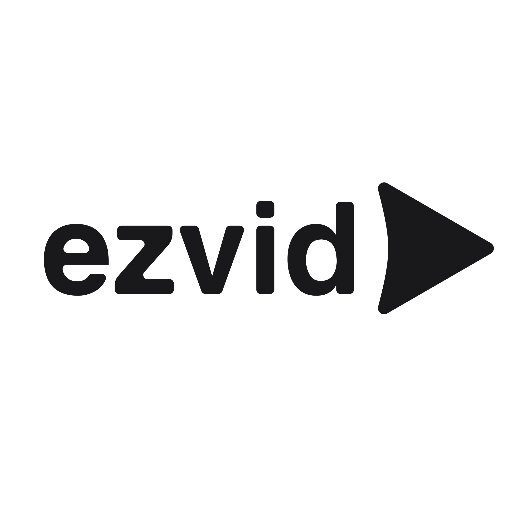 Ezvid Wikimaker is a full-featured video editor, screen recorder, and world's first video creator powered by voice synthesis. Be aware, there are less options available for tweaking the output video parameters like video resolution.
Features of Ezvid Wikimaker
Create screen recordings supported with text that is automatically transformed into narration. 
Provides various drawing and annotation tools to highlight or annotate steps of the video tutorial. 
Allows gameplay capturing. 
Timeline Tool trims tutorials, merges previous recordings with new recordings, and adds sound effects to video. 
Enhance videos with powerful tools like 

Add Text (to add text to recordings)
VoiceFX Audio Effects (to add audio effects to recording)
Add Picture or Video (to insert picture or video to the recording)
Video Speed Control (to increase or decrease the video playback speed)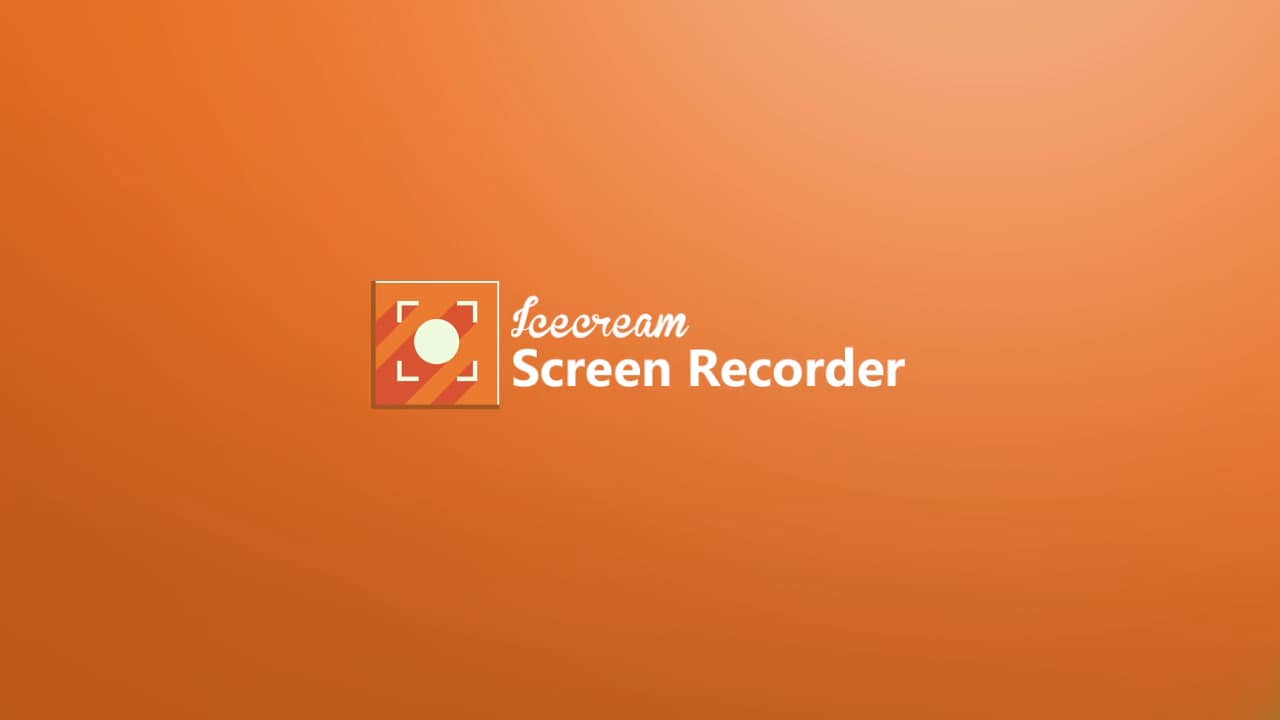 11. Icecream Screen Recorder
Icecream Screen Recorder is another free video tutorial software for Windows that allows you to capture any area of the screen as a screenshot or a video. There is a 4-minute recording limit in Icecream screen recorder and the videos can only be saved in WebM format. To remove the limitations of the tool, you need to purchase the pro version.
Features of Icecream Screen Recorder
Offers webcam recording for webinars. 
Drawing panel tool – draws graphs or diagrams and adds annotations during recording.
Zoom tool – zooms in or out during the recording.
Webcam tool – enables or disables webcam during recording.
Video editor – trims video, changes video resolution, and changes video format.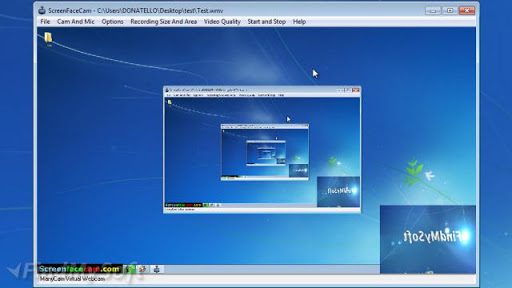 ScreenFaceCam is another free open source tutorial video maker software for Windows that comes with limited but essential features. This tutorial maker is capable of capturing screen and webcam feed with audio to create a video tutorial.
Features of ScreenFaceCam
Automatically joins both the recorded screen and webcam feed to provide the final video in WMV format. 
Cam and MiC feature – selects camera type (webcam, IP split cam, Vidstudio camera, etc.) and enables or disables audio.
User Options and Preview Menu – sets the webcam feed to top left, top right, bottom left, and bottom right.
Recording Size and Area feature – selects the area of the screen for recording.
Video Quality feature – selects the quality of video (High, Highest, Medium).
If you're looking for a paid video tutorial solution that is more tailored for beginners and corporations, we suggest iSpring Suite,Camtasia, or one of the other tools on this list.
If you're looking for a more simple tool to create easy video screencasts, we recommend beginners to use any of the free tools outside of OBS. For those looking to pick up a challenge and become a video pro, OBS is the right tool for you.
A training video is an instructional video created for teaching a skill or imparting knowledge to the learner. Whether it's employee video onboarding, compliance training, or a software how-to tutorial, a training video is dedicated to educating learners on a specific topic and engaging them in their learning experience.
Benefits of video training:
Cost-effective
Increases employee engagement and knowledge retention
Boosts employee productivity
Encourages microlearning
Allows audience to access training content any time on their phones or tablets
NEXT STEPS – Launch your video tutorials by embedding them directly in your web apps
Whatfix DAP provides effective application onboarding for new users and supports existing users throughout their journey by providing live step-by-step guidance with flows to help execute tasks. These flows display as a layer over your web application and can be exported as videos. Whatfix videos create a great user experience for your users and transform everyday users into super users with deep engagement.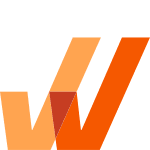 Request a demo to see how Whatfix empowers organizations to improve end-user adoption and provide on-demand customer support
Subscribe to get new content delivered directly to your inbox.