Video has become one of the most promising content formats for L&D professionals today. Employees are 75% more likely to watch videos than reading process documents or blog articles.
When done correctly, employee training videos increase employee engagement and retention rates, producing more substantial ROI than long, traditional workshops. You need a clear goal, an engaging storyline, and a quality format to create training videos. 
We've curated this list of 15 examples of training videos to help you nail all this and hit the sweet spot with your next training video – as well as why video training is a more effective medium for L&D teams.
Why Training Videos Are More Effective
Producing quality videos requires time, effort, and money. But this initial lifting takes you closer to fulfilling the goals of your L&D strategy. Here are five ways in which videos can level up your training efforts:
1. Video delivers a higher training ROI
The cost of video production may seem high initially, but this one-time investment promises much better results than instructor-led training sessions (ILT). Since 51% of employees prefer self-paced training videos over ILT, you can maximize learning outcomes. 
Besides, there are a lot of ways that training videos cut costs. You don't have to incur charges related to an instructor's fees, travel, stay, etc. And, employees can watch and learn at their own pace without losing productivity. 
Microsoft's success with video-based training over classroom training shows the ROI of training videos. The tech giant decreased its training costs from $320 per person to $17 per person in three years by picking videos over instructors.
2. It's available to employees on-demand
Instead of asking employees to attend lengthy training sessions, videos offer an excellent alternative for self-paced learning. People can learn at their own pace and make the most of these resources. 
On-demand learning boosts L&D efforts for global teams working in different time zones, perfect for the new normal. Getting everyone on a single call can be a headache. With on-demand training videos, you can effectively deliver knowledge to anyone globally
3. It increases information retention
As per the Ebbinghaus Forgetting Curve, whatever your employees learn today, they'll forget most of it in just a week. Training videos allow them to retain learning for extended periods, inevitably improving their job performance. Pair your training videos with handy job aids, and you can set your team up for long-term success with streamlined workflows.
4. Video simplifies complex concepts and ideas
Videos present information in an interactive and immersive format. Good training videos hook viewers and hold their attention till the end—leading to better knowledge absorption and learning. This makes it easy to deliver complex information without creating confusion. 
What's more, videos are a versatile format of learning. You can create training videos in many styles, such as whiteboard, animation, live action, talking heads, and more. So, you can easily choose from various types to convey complex information as clearly as possible.
5. Video builds expertise and authority
Training videos don't have to be limited to internal use only. Unless a video conveys confidential information, you can publish it online to present your company's expertise on the subject. This builds credibility and positions your brand as a trustworthy resource in the industry. Doing this can increase your ROI since you can use these videos for internal and external audiences.
15 Examples of Effective Training Video in 2022
Using videos for employee training promises better knowledge retention, improved employee performance, and higher overall L&D success. 
If you're looking for inspiration to create your training videos, we've compiled this list of 15  killer examples to get you started.
1. ActiveGrowth's Video: How to Use Loom
ActiveGrowth's 10-minute employee training video is different from a standard training video. It's a live-action video with contributions from multiple team members on the same topic—how to use Loom for better teamwork and fewer meetings. 
The video features various ActiveGrowth employees working from their homes. It shows their take on using Loom for workplace collaboration. This detailed video shows different scenarios of how meetings can waste time and impact employee productivity. On the flip side, short Loom videos work well in many scenarios.
What makes this training video example effective?
The video includes multiple characters and unique camera action, giving it the appeal of an engaging movie. 

The video emphasizes remote and hybrid teams' problems with meetings and presents several use cases for

asynchronous communication

via Loom. 

The video draws on real-life examples to train employees for such situations and create a healthy culture of async work.
2. Gong's Video: Objection Handling
Gong's sales training video is a great example that can inspire your videos. Nearly 30 minutes long, this detailed training video example teaches salespeople the art of handling sales objections like a pro. This presentation video gives employees a walkthrough of the seven stages Gong follows in its B2B sales process. 
The presentation includes text and visual elements to keep the video informative yet light. Since it's a long video, a summary section at the end reinforces all the information to help viewers retain most of it.
What makes this training video example effective?
This presentation-based video presents static content, keeping viewers' focus on the audio and increasing learning retention. 

The video comes with a slide deck that employees can download and use as a job aid anytime they're on an actual sales call.

The video conveys its solutions through real-life scenarios, which makes the message more actionable.
3. Vyond's Video: Mental Health in the Workplace
This training video from Vyond focuses on mental health in the workplace. Its an animated video that speaks directly to managers, especially those leading remote teams. It starts with a few reasons why mental health has become an essential topic of discussion in the workplace. It goes on to highlight a few ways in which managers can support their employees. 
The video presents reasonable solutions on such a critical, timely subject. Its minimalistic animation, slow music, and empathetic narration make the 2-minute video a thought-provoking watch.
What makes this training video example effective?
The video addresses only one specific target audience (managers) and delivers relevant information for this audience.

The voice change in the audio shows a role-play format, making it easier for managers to embrace the main message. 

While proposing several solutions, the video tells employees about the company's mental health program.
4. PwC's Video: Diversity and Inclusion
PwC presents a unique take on diversity and inclusion training with this concept video. It's intended for all employees at the workplace and conveys a strong message regarding diversity. 
The video uses storytelling to convey a gripping story and tell employees where they might be going wrong—intentionally or unintentionally. It also ties ethnic and racial discrimination to our cognitive capabilities and highlights how we're wired to think a certain way. In the end, the video calls for self-reflection and the need to move beyond this way of thinking.
What makes this training video example effective?
The video brings out the right emotions with a strong storyline and impactful sound effects. 

The message conveys new information about people's inherent beliefs, capturing their interest until the end. 

The live-action video uses real people from diverse backgrounds to create a more realistic appeal and deliver a more substantial impact by the end.
5. Airtable's Video: Customer Research
Airtable's 10-minute video on using its tool for customer research is an excellent employee training video example. It's a detailed screen recording by one of Airtable's marketing researchers for the company's marketing and research teams. The video follows him as he explains the process of collecting and organizing customer research on Airtable. 
The video also has a sales touch since it starts with a glimpse of what customer research would look like on a spreadsheet before switching to Airtable.
What makes this training video example effective?
The video gives viewers everything they'd need to use Airtable for customer research. It's direct and detailed with no fluff content.

The video wins viewers' confidence since it's coming from a leading researcher at the company with the expertise to show them how it's done. 

The video is neatly divided into different sections, each covering one topic, to give employees a better viewing experience. 
6. Xenium HR's Video: Giving Constructive Feedback
This short employee training video by Xenium HR targets the topic of feedback in the workplace. It focuses on anyone in a leadership or managerial role where they're required to share feedback with their colleagues. The live-action video uses the role-play technique to show exactly what constructive feedback looks like in action. It's a short conversation between two people where each party conveys their views politely.
What makes this training video example effective?
This video is an excellent example of role-play training employees about specific scenarios. 

Unlike presentations and animated videos, this video gives employees hands-on training on delivering constructive feedback.

The video is under 2 minutes, so employees can watch it conveniently and learn a crucial lesson. 
7. Deloitte's Video: Customer Onboarding
Deloitte Digital Bank created this short training video for its sales and customer success teams to highlight the benefits of its product, its Digital Bank Accelerator. The video presents several customer pain points, then introduces its accelerator as a viable solution. 
The second half of the video goes into the depths of the product's functionality. It guides employees on how to operate the application. It also explains the backend technology to help sales and customer-facing teams handle objections effectively.
What makes this training video example effective?
The collection of short video clips and overlay text highlighting the main details minimizes distraction and keeps the focus on the main message.

The background narrative in a human voice adds a personal touch, making it easier for employees to pay attention. 

The video follows a clear storyline—it touches upon the challenges, introduces a solution, elaborates on the solution, and ends with a CTA. 
8. Winning by Design's Video: Customer Success Skills
Winning by Design's 4-minute training video works more as a quick tutorial on scaling the customer success team. While it starts by painting a picture for the CEO or VP of Customer Success at a big organization, the primary message focuses on building a bigger and stronger CS team. 
In just under 4 minutes, the video gives the company's CS team and leaders a playbook for managing a growing clientele. The video covers broader ground by sharing advice on building inter-departmental collaboration with the marketing and sales teams.
What makes this training video example effective?
The live-action video focuses solely on the speaker without any distractions. It keeps the viewers' attention on the speaker at all times. 

The video features hand illustrations by the speaker instead of awkward screencasts or distracting overlays. This adds a dash of personalization to it.

The speaker doesn't beat around the bush and jumps straight to the action points, making the video more value-packed.
9. AMAZE Org's Video: What Is Sexual Harassment
AMAZE Org designed this 2-minute employee training video to create awareness on a heavy topic, sexual harassment. Any organization or group can use this video to give employees a primer on what constitutes an act of sexual harassment and the best ways to address it. The animated video uses fictitious characters to show gestures and actions considered harassment.
What makes this training video example effective?
The animation in the video demonstrates actions that might come under the radar of sexual harassment within or outside the workplace.

The video offers helpful advice on how to deal with the situation if you're a victim of harassment. 

The audio track matches the video's style and conveys the message even with merging sounds of a few characters.
10. MasterControl's Video: SOPs and Work Instructions
An 18-minute video by MasterControl, this training video example is sourced from a seminar session on digitizing SOPs and work instructions. It's a detailed resource on creating a digital library of SOPs and work instructions—covering key points like why you need such a library, how to build it, the costs involved, and how to update it consistently. 
The video starts with a conversation between the two panelists. But it also references a presentation with the main talking points of the session.
What makes this training video example effective?
The conversation between two subject matter experts makes the content more credible and valuable. 

The video transitions between a seminar and a presentation, filled with pattern interrupts to hold viewers' attention till the end.

The video's design is relatively simple, with a steady camera recording and a simple slide deck to convey the information—little to no distractions.
11. Zoho's Video: Employee Overview Walkthrough
Zoho People's training video covers a start-to-finish tool demo from a team member's perspective. This video is meant for the new sales and customer success team members to pitch the right features and troubleshoot any queries from the clients. This 14-minute onboarding video covers every feature to give employees a complete rundown of the tool's capabilities and interface. 
What makes this training video example effective?
The screen recording video serves a single goal—to tell viewers how to use the employee account on Zoho People. 

Even though it's designed for employee training, the video doubles as a helpful resource for users to self-troubleshoot any doubts. 

The video uses micro-animation to make the recorded content look more intuitive and seamless.
12. InvestorLift's Video: Lead Management Using Zapier
A detailed employee training video by InvestorLift, this 40-minute CRM training video teaches viewers all the tips and tricks for lead management on your CRM and Zapier. This is designed for employees on the sales, customer support, and business development teams. 
It's a video recording with a small bubble showing the speaker's face to add a human touch. The video offers extensive step-by-step instructions to automate your lead management process within CRM software via Zapier.
What makes this training video example effective?
The video gives a start-to-finish rundown on lead management using Zapier and a CRM tool, making it a comprehensive resource. 

The speaker performs all the actions live on the screen to make the video beginner-friendly. 

This video is an ideal example of when you don't have a big budget but want to create quality resources.
13. HSEnvolvy's Video: Workplace Safety
HSEnvolvy's workplace safety training video is a short film on how things can go wrong within a workplace, putting your life in danger if you don't follow all safety rules. This video targets employees working more physically-intense jobs, such as manufacturing or logistics. 
The video features excellent cinematography to keep the focus on workplace accidents. Paired with high-quality audio, it conveys the importance of meeting safety instructions at all times.
What makes this training video example effective?
The video captures viewers' attention from the start and keeps them hooked till the end with its outstanding cinematography.

The video's storytelling and narrative build suspense until the end, when everything falls into place.

The video shows dramatic action—like a movie—to depict how employees can risk their lives by not following safety rules.
14.Canity's Video: Customer Service
Canity uses a short 1.5-minute video to inform viewers about the best ways to deal with angry and upset customers. As a part of the company's longer series on customer service training, this animated video is engaging and shares valuable insights for customer success employees. 
The video follows the main narrative and a few examples showing how these tips work in real life. In essence, it's crisp and punchy enough for viewers to bookmark it for the future.
What makes this training video example effective?
The animations make the video interactive and exciting compared to the standard employee training videos. 

Employees can use this short video for on-demand learning when dealing with an angry customer. 

The real-life examples in the video make it more actionable and helpful for all viewers.
15. SEO Frank's Video: SEO Audit
SEO Frank's 50-minute-long training video gives you a deep dive into the process of conducting an SEO audit. It's an exhaustive screen-recorded video covering a 17-point checklist of things to do for a successful SEO audit. The speaker walks you through every item in this checklist with a stepwise breakdown of performing all the tasks.
What makes this training video example effective?
The video is pretty comprehensive and covers everything you'd need to know about an SEO audit. 

The speaker starts every task from scratch and covers specific details about using particular features within a tool. 

The video also includes real-life examples of an audit report and how you can interpret it.
Empower your employees with in-app guided training and on-demand performance support with Whatfix
If your employee training efforts have produced disappointing results, training videos might turn the tables in your favor. L&D teams should also look to create next-gen training content that provides employees with contextual training and support, in the moment of need. L&D teams can do precisely that with a DAP like Whatfix.
With Whatfix, L&D teams are empowered to create in-app guidance and on-demand support content that overlays ontop of everyday applications employees use. This allows team members to receive role-personalized onboarding and training, in the flow of work. With Whatfix L&D teams can create:
Interactive flows

Step-by-step guidance

Task lists

Smart tips

Beacons

Embedded self-help wikis and more!
Learn more about digital adoption platforms like Whatfix now!
Subscribe to the Whatfix newsletter now!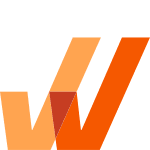 Software Clicks With Whatfix
Whatfix's digital adoption platform empowers your employees, customers, and end-users with in-app guidance, reinforcement learning, and contextual self-help support to find maximum value from software.