Today, eLearning seems to be taking over the employee training world. Well, with good reason. The Research Institute of America found that eLearning increases knowledge retention rates among employees by 60%.
13 Best eLearning Authoring Tools in 2021
Whatfix
Raptivity
Panopto
aNewSpring
QStream
Grovo
Axonify
Zunos
Hoopla
AdaptiveU
Docebo
Cornerstone
Canvas LMS
What Are eLearning Authoring Tools?
Organizations are constantly looking for new and improved ways to produce eLearning content that helps the employees learn productively. 
An eLearning authoring tool allows you to create digital training content, convert it into an eLearning format, and distribute it amongst your learners via LMS or the web. 
With the right set of eLearning authoring tools, you can create engaging and interactive online courses that could let employees be in charge of their own learning process.
How to Choose an Authoring Tool?
Your eLearning authoring software application can dramatically impact your learner's experience which is why it is important to give a lot of thought before you choose the right tool.
Here are a few things that need to consider while choosing an eLearning authoring tool for your organization:
It should be simple to use. The SMEs should be able to produce content without help from tech-savvy developers.
Choose SCORM authoring tools to create and manage SCORM-compliant courses and publish them to any SCORM-compliant LMS
It should have customization features that allow you to update your existing courses with a few clicks
It should provide collaboration tools to work together for your team members are located in different geographies
It should have the language option to convert the content into multiple languages
It should have an in-built measuring and analytics feature to allow you to view reports, analyze data, and improve your content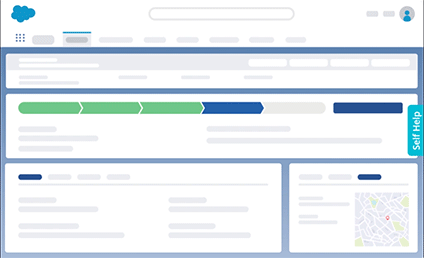 Create personalized learning & training flows for your enterprise apps with Whatfix
3 Types of eLearning Authoring Tools
Here are the most common types of eLearning authoring software tools.
1. PowerPoint-based authoring tool
These tools work as add-ins to PowerPoint allowing you to quickly turn existing PowerPoint presentations into e-courses. PowerPoint-based authoring tool does not have a learning curve, which makes it a good choice for rapid authoring.
2. Standalone authoring tool
A standalone authoring tool is specially designed for eLearning development but they take time to master. The learning curve of these tools is higher hence, you may need preliminary training to get started with the standalone authoring tools.
3. Cloud-based authoring tool
Cloud-based authoring tools allow you to create inherently web-styled content. They provide better flexibility, as you aren't tied to a certain work-station for course authoring.
To help you choose the best eLearning authoring tool for your organization, we have compiled a list of the 13 best e-Learning authoring tools that will take your courses to the next level.
This list is collated according to the ratings on review websites like G2 and Capterra.
For simplicity, we've divided the list into multiple categories. Let's jump right in.
Best Interactive Learning Authoring Tools
Learning by experience is becoming increasingly important in driving employee productivity. Interactive courses enables employees to get the information they need to perform their tasks in a proactive manner.
You can create a complete product tour to explain how certain functions work and ease your employees through the web app. Or you can include interactive elements like software simulations and brainteasers.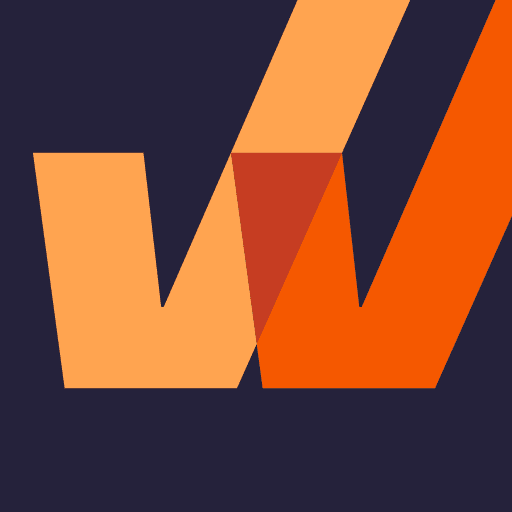 Whatfix is an interactive digital adoption platform that helps you drive user adoption of any application you're using. Whatfix provides in-app training and guidance that takes the employees through the live application with interactive walkthroughs.
While it's not a full-fledged LMS, it functions as a mini-LMS and helps in making eLearning interactive. If you're already using an LMS, Whatfix's intuitive SCORM compliant platform works hand-in-hand with your LMS and guides users in real-time until successful completion of the tasks.
Whatfix's Task List widget is an extremely useful feature that will help you streamline training. It is launched as soon as your employee signs in to the application and displays all the relevant tasks that need to be done in the form of guided interactive walkthroughs.
It also offers a grouping of your training content into a logical structure like categorizing according to a particular section or as per their content type, and more.
Together, you can create learning modules and organize your content according to the employee's role. You'll essentially be providing your employees with content that is both relevant to them and to the task, they're doing and can effectively monitor their progress.
Pricing: Upon request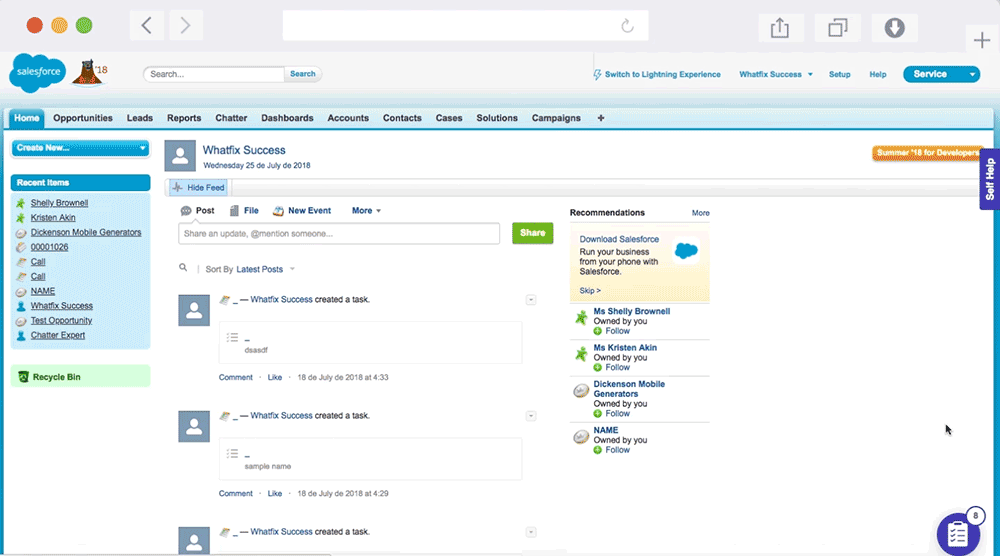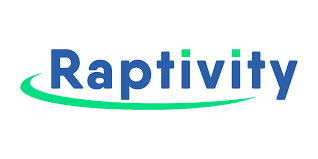 Raptivity is one of the best authoring tools that have more than 190 customizable interactions. This eLearning authoring tool provides interaction models like brainteasers, interactive diagrams, interactive questions, software simulations, surveys, and more.
Within each of these models, there are "Flavors" which are mainly built-in templates like a jigsaw interaction, flashcards, wild cards, etc making it easier for you to assemble your eLearning courses to be more dynamic and interactive.
Raptivity integrates with most training tools like Adobe Captivate, Storyline, Lectora, and others.
A highlight of this eLearning tool is that you can browse by various instructional design models like Bloom's Taxonomy, Experimental Learning and create your training courses to fit these models.
Pricing: Raptivity has a 14-day free trial. The Essential version is priced at $300 while the Suite is at $600.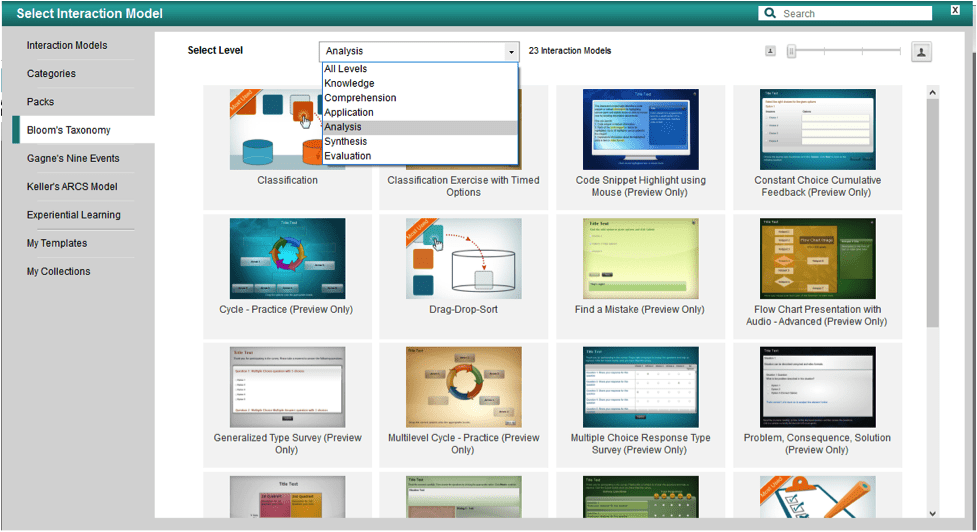 Best Blended Learning Authoring Tools
Blended Learning brings together traditional methods of training with modern online training and elearning. It helps your employees find a self-motivated actionable way of learning which works best in a corporate setting because training isn't one-size-fits-all.
Here are a few top eLearning Authoring softwares to help you incorporate a blended learning approach.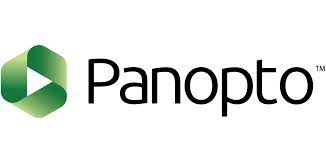 When it comes to elearning tools for blended learning, videos are an essential element. Panopto is a video platform build for employee training and onboarding. It is a searchable portal using which you can share and manage all the videos you would use for training and knowledge sharing purposes.
Using Panopto, you can easily organize, store, and deliver videos across your organization. Businesses are generating interactive videos for training and internal communications at an exponential rate. Instead of having it spread across multiple internal portals, Google Drive, YouTube, Vimeo, etc, you can centralize all your video lectures in Panopto's secure searchable video content management system.
Beyond this, Panopto offers multiple features like webcasting and recording, live streaming, and social learning. It also integrates with your LMS, enterprise softwares like SharePoint and Salesforce, and more.
Pricing: On Request.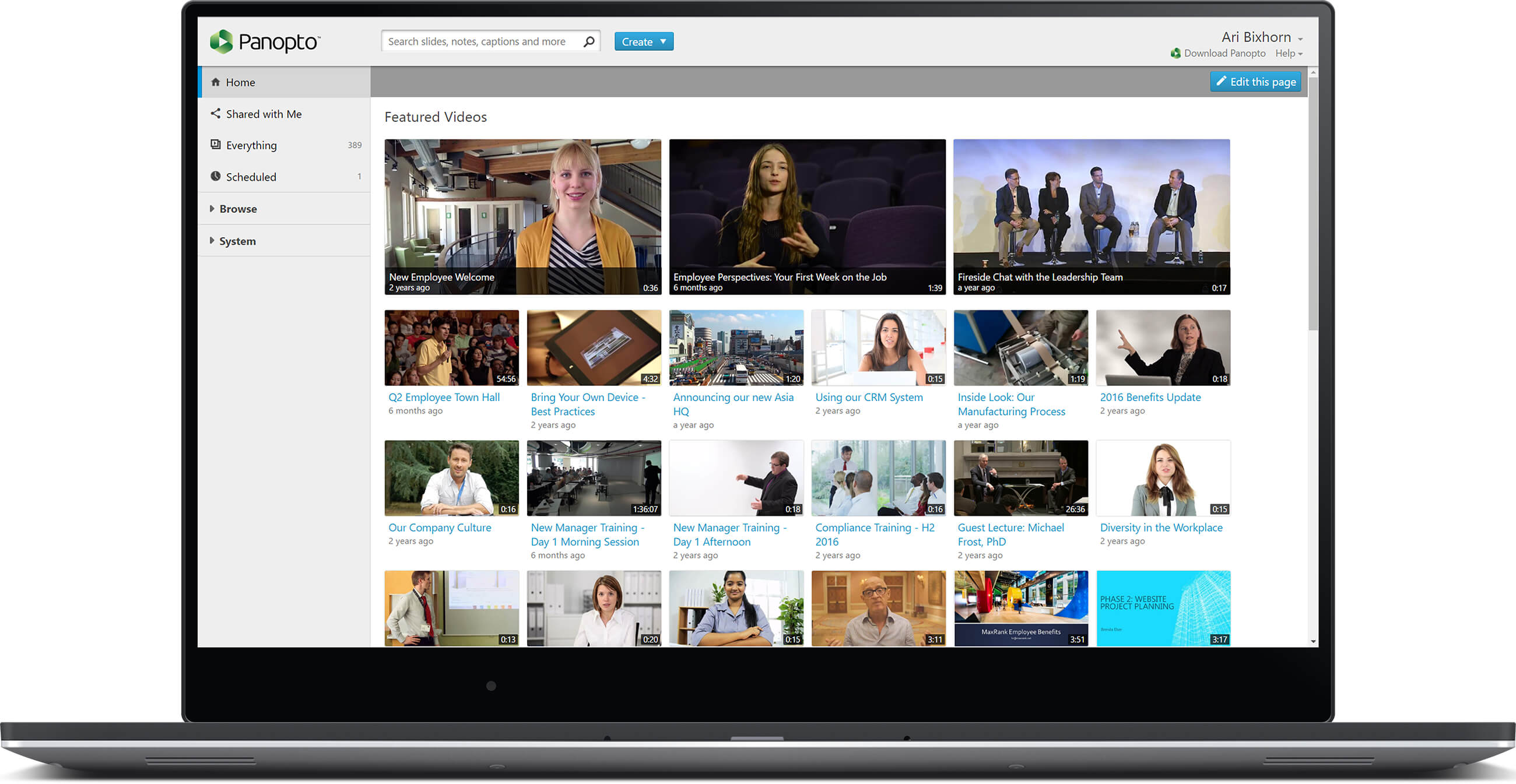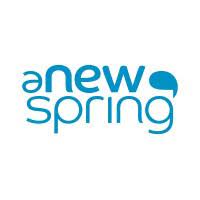 aNewSpring is a blended learning platform that helps you create and deliver diverse learning courses. Using the online editor, you can create assignments, tests, assessments, and even surveys. The learning content you create can be managed online and can easily be updated without the threat of duplication.
This elearning authoring tool can help you create multiple course types like demos to give employees a quick preview, social learning, and more. It integrates with other eLearning tools like Adobe Captivate, Storyline, Slideshare, Panopto, and more.
One of the highlights of this elearning tool is its adaptive learning algorithm which matches courses by addressing the subjects that require training and assessing the employee's goals.
Pricing: The pricing model is based on the number of learners.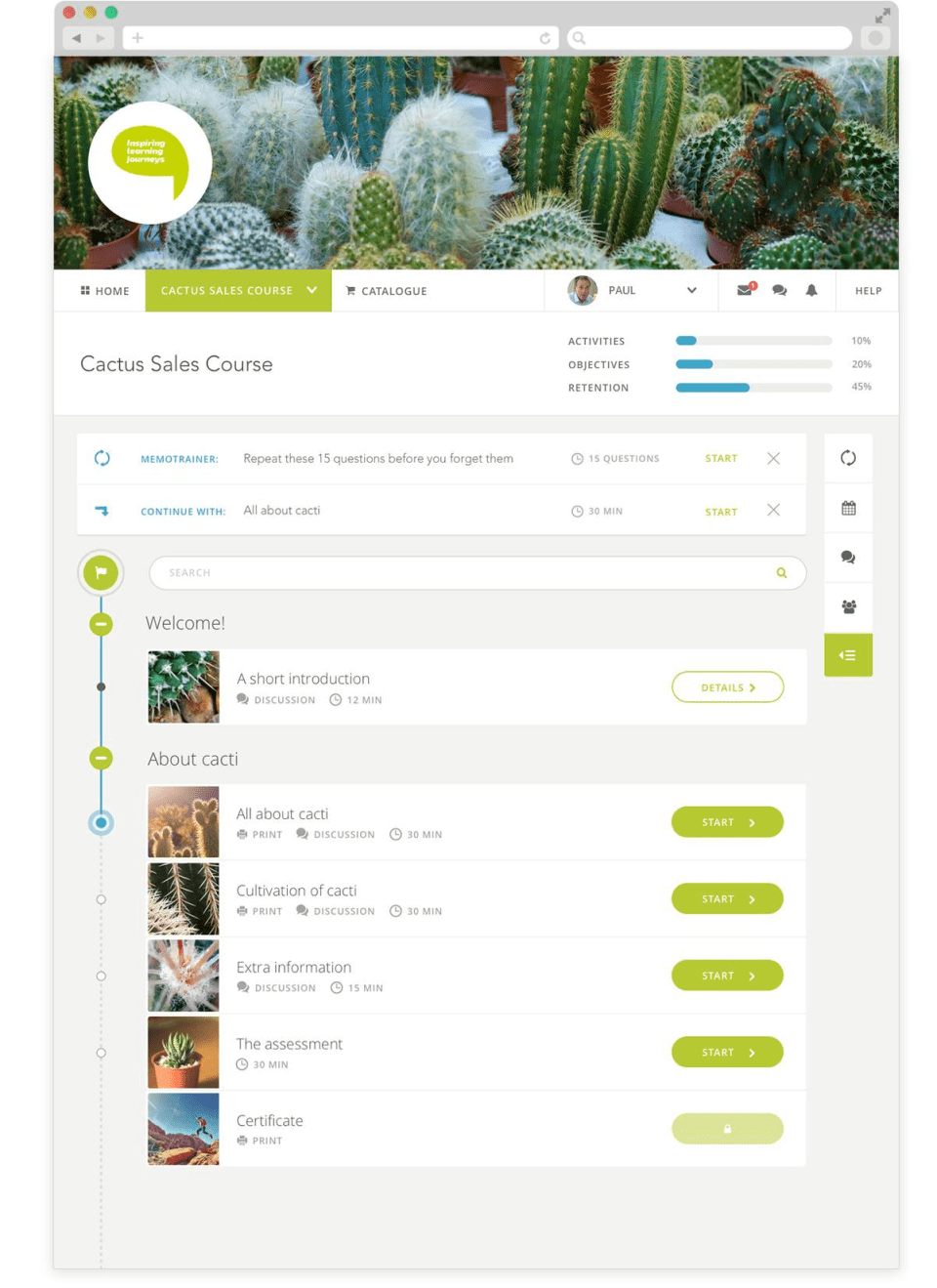 Best Microlearning Authoring Tools
Breaking down your entire repository of elearning courses into small chunks of information is what Microlearning is all about. A 3-minute video here, a quick 5 step interactive walkthrough there, all in all offering the right amount of information without overwhelming the employees.
Here are a few best elearning Authoring tools software that can help you with microlearning: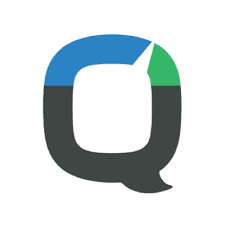 Following a model of 3-minute courses, the QStream authoring tool offers a simple and engaging platform to train, onboard, and share knowledge with your employees. These challenges can be pushed to the employees' mobile devices or even to the CRM they're working on
These challenges are driven by a point-based gamified system for demonstrating knowledge on the relevant topics. QStream's data-driven Coaching Hub engages managers and other stakeholders and provides a graphical dashboard with valuable insights that instantly identify who needs to be coached on what.
Sales leaders can view capabilities data in unlimited ways with real-time heat maps, progress trends, team comparisons, and coaching activity reports.
Pricing: Upon request.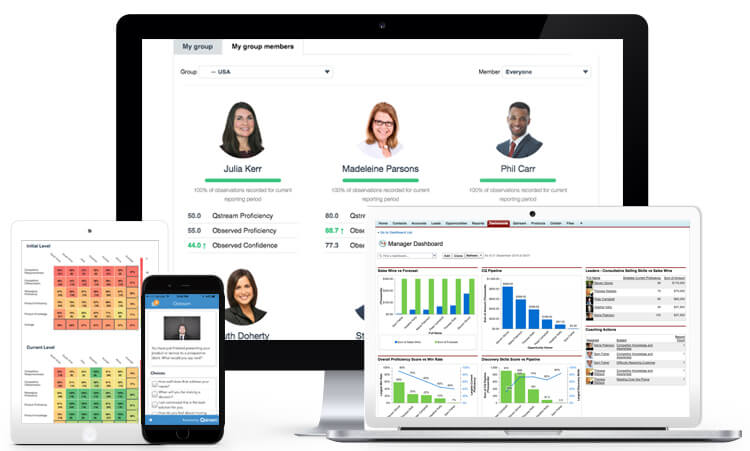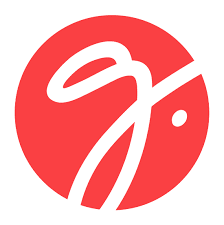 Grovo is a microlearning platform that completely focuses on short, bite-sized chunks of learning courses and has over 2000 customizable built-in lessons as well as the option to create your own.
It one of the simpler eLearning authoring tool that you can use to provide employees with courses that they can complete at their own pace, at their own time which fits right into their daily routine. You can enhance your live training sessions with Grovo's video training library that new hires or your employees can refer back to whenever they need.
Pricing: Starts at $59 per year to integrate with your LMS and has a custom pricing model for larger organizations.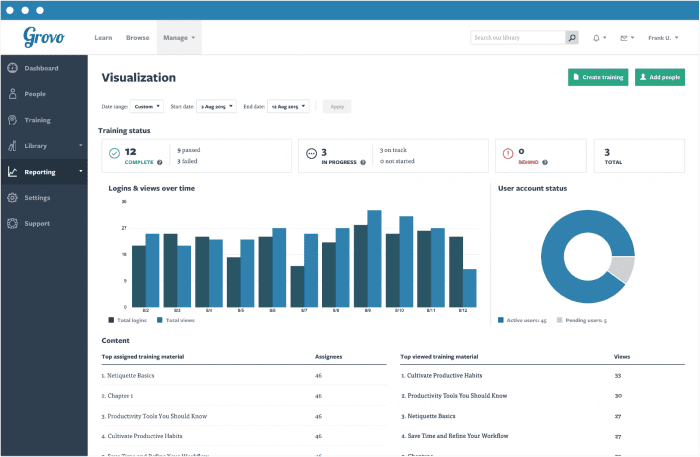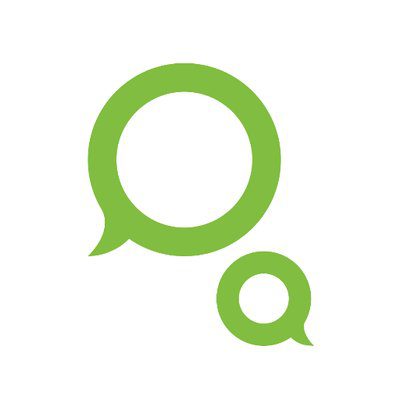 With Axonify, a microlearning platform, you can create your training content as small chunks of information which takes only a minute or two to complete.
Elearning authoring software like Axonify offers a personalized and adaptive learning experience that can help you create more engaging training content. With the continuous learning approach that such platforms adopt, you can build, sustain, and measure employee knowledge.
Pricing: Upon request.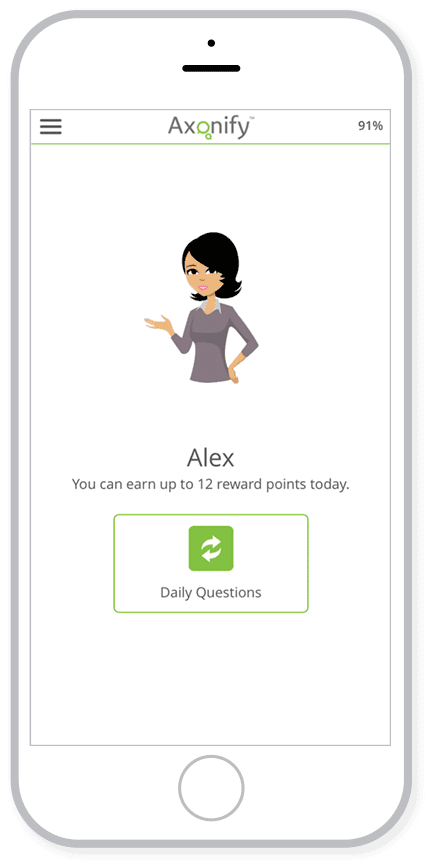 Best Gamified Learning Tools
Gamification of your eLearning engaging courses is a way to spruce up what might feel like menial daily tasks. It's a great way to drive employee engagement and performance while also encouraging a collaborative environment.
We've included these in the best eLearning authoring tools list to help you gamify your training: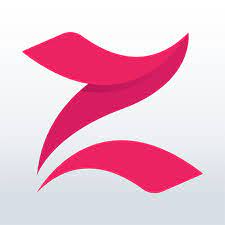 When there are points, incentives, and rewards in play, everything gets a lot more exciting. With elearning authoring tool like Zunos, gamifying your training programs becomes easier.  
With their Leaderboards and virtual rewards, you can spice up employee onboarding and training by making it more engaging and introducing an element of friendly competition. It also offers a collaborative platform where your employees can share their progress and thoughts with their peers building an environment of collaboration. This also ensures that you're collecting feedback regularly and make improvements in your courses.
Pricing: Upon request.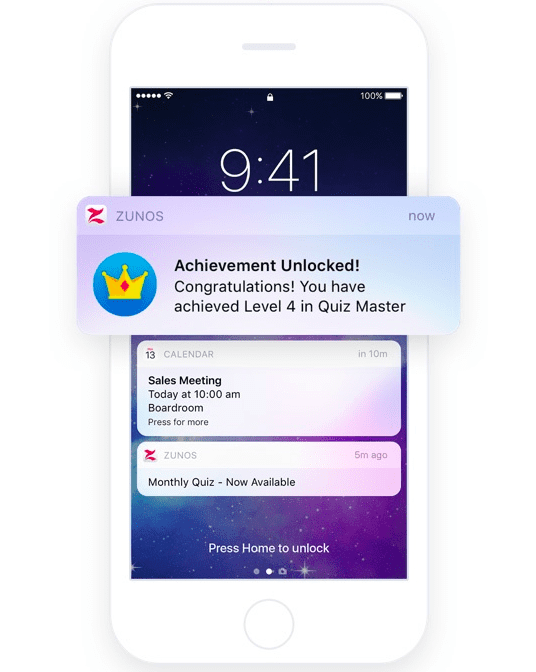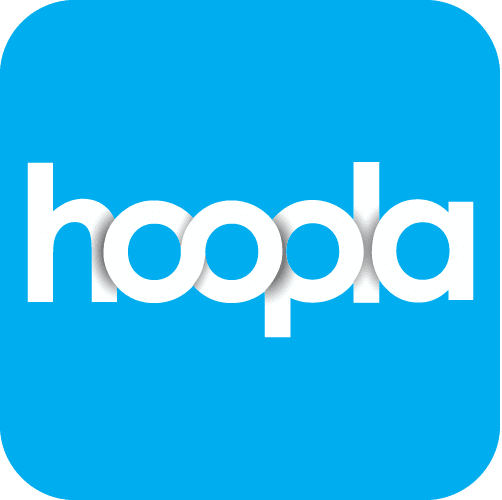 Hoopla! Sounds like fun, doesn't it? This eLearning software helps you create an interactive and engaged culture with real-time progress, friendly competition, and recognition among your employees.
The Hoopla TV lets you broadcast live updates on TVs across your organization, giving instant visibility into the employee progress. It mimics a live sports event display where your employees can "Face-off" with each other, newsflashes, and more. You can create as many Hoopla Channels as you want and customize it with different themes, metrics, and even celebration songs and GIFs.
All in all, Hoopla provides a gamified way to engage with your employees and keep them motivated to reach their goals.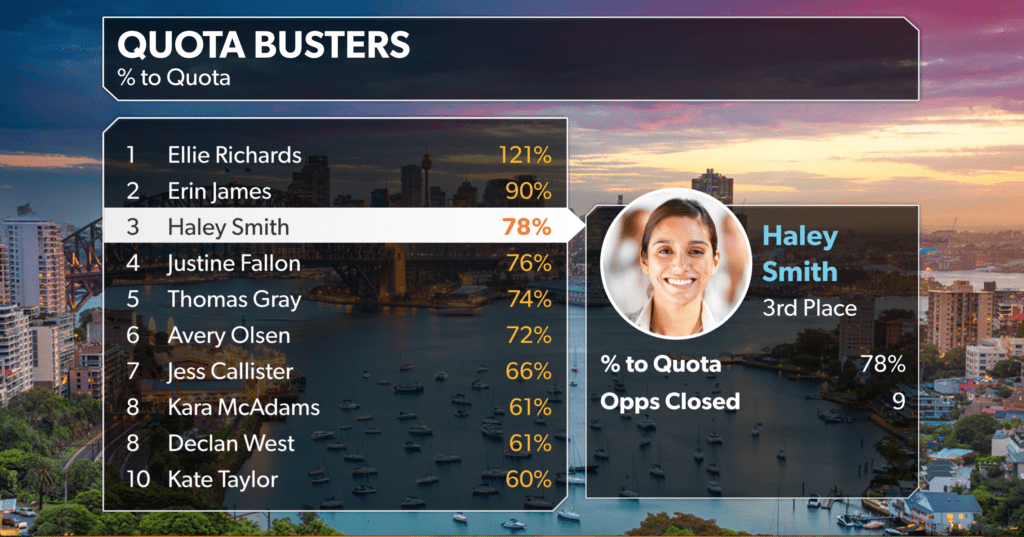 Best LMS for Enterprise Corporate Learning
Having a Learning Management System helps you organize and deliver your learning courses in a simple way. An LMS not only helps you manage course delivery but also lets you quickly generate reports and provide efficient tracking of your employee's progress.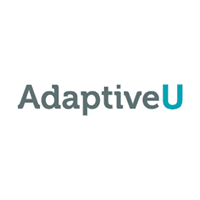 Yet another eLearning tool that offers an interactive training platform for onboarding and educating new employees. AdatptiveU allows you to use content from anywhere on the web like YouTube, your favorite articles, etc to create learning courses.
This eLearning software includes videos, quizzes, presentations, and more. To foster a friendly competitive environment, AdaptiveU provides a certain level of gamification with rewards points, virtual currency, and gifts. You can track and get alerts on the progress of all your employees and generate dynamic reports to easily understand how effective the challenges and courses are.
Pricing: They have a 10-day trial period, a free plan, and the Starter and Pro Plan priced at $99 and $199 respectively.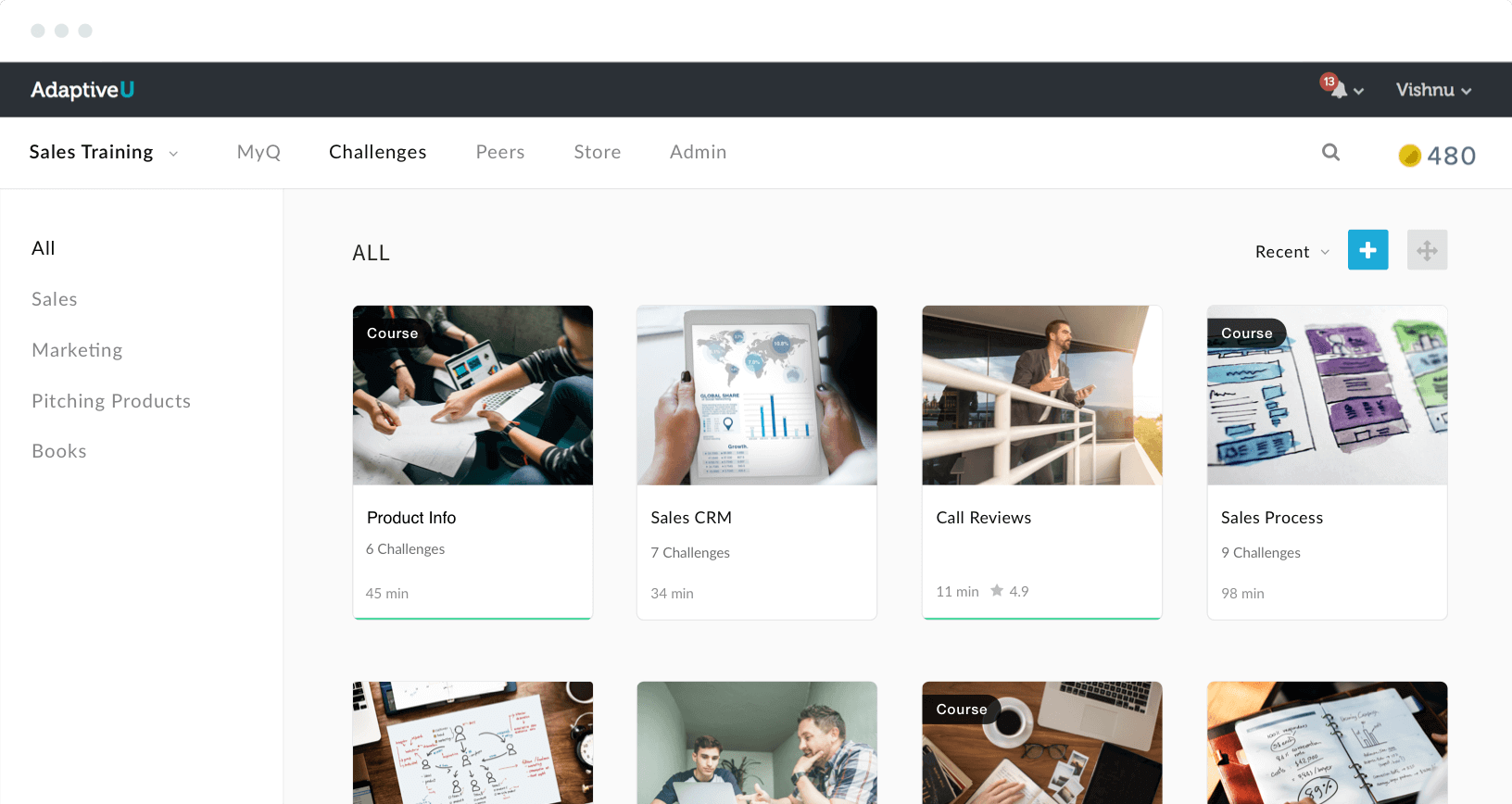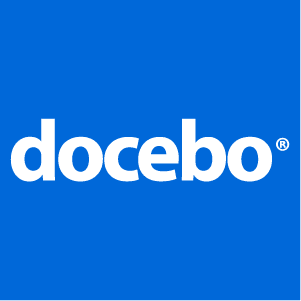 Docebo is an LMS that has a suite of apps and features from ILT classroom to Gamification and Salesforce integration. Using AI-powered technology, you can deliver courses with the highest level of personalization.
It is equipped with a wide range of course tracking features that help you save report specifications and track employee performance quickly. With the MyTeam feature, you can instantly monitor your team's activities, progress, and uncover skill gaps. This form of high-level metrics can help you improve the visibility of your team's performance.
Pricing: Upon request.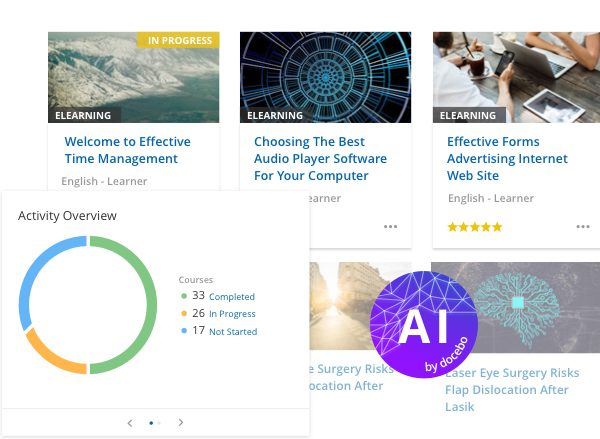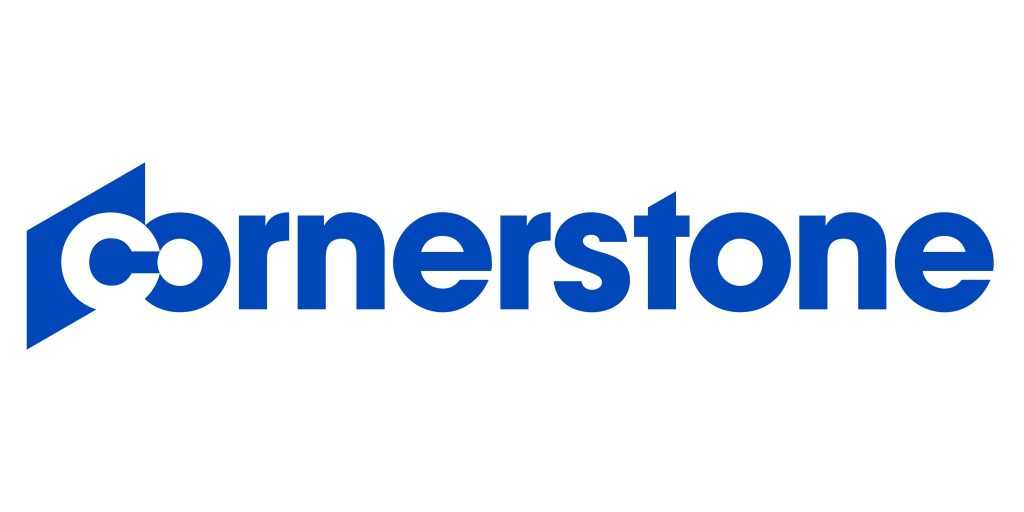 Cornerstone LMS enables you to create and provide media-rich learning courses to your employees. Using this eLearning tool, you can deliver tailored and targeted training to your employees depending on what their goals and roles are.
Cornerstone offers a suite of products like that you can use to create social learning programs, get predictive workflow analytics, robust reporting, and more.
Pricing: Upon request.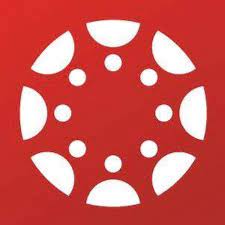 eLearning is not just a vehicle used to deliver corporate training. Even schools and universities are using eLearning to train their students. Canvas LMS is one such tool that makes academic course management easier. It's an end-to-end solution where you can create courses, submit assignments, take pools, and track progress. It also has an in-built grading system that all instructors can access.
The Canvas Commons is a feature that makes sharing content easy. You can easily import and export content, and create your own repository from the courses available.
Pricing: Custom, upon request.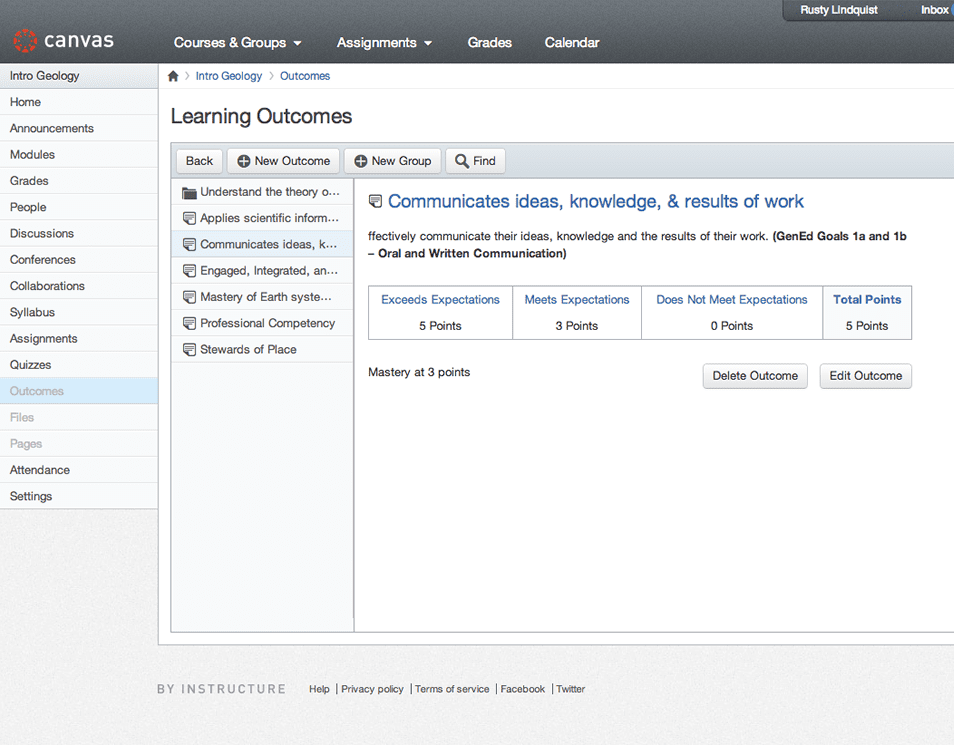 While choosing an LMS, there are certain factors that you need to consider. Check out this article on how to choose your LMS.
Subscribe to the Whatfix newsletter now!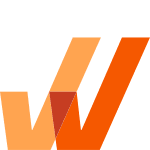 Request a demo to see how Whatfix empowers organizations to improve end-user adoption and provide on-demand customer support