Healthcare organizations create, manage and store an ocean of consumer data everyday. This data is pivotal to gaining insights that drive their administration, marketing, and outreach efforts.
Generic CRM tools often fail to fulfill the advanced needs of healthcare providers. With the healthcare industry having specific needs, the CRM technology market has adapted and created healthcare-specific CRM platforms specifically designed for the needs of hospitals and patients, weaving together all data into a 360-degree view of its healthcare provider and patient relationship.
What Is a Healthcare CRM?
A healthcare CRM – also referred to as a PRM (patient relationship management) – centralizes and manages all patient information, including medical history, prescription data, appointments, and historical patient communication.
Benefits Of a Healthcare CRM
Here are a few benefits of implementing a healthcare CRM.
1. Improved patient experience
According to a study by Accenture, 68% of patients are willing to switch providers if they don't receive a personalized experience. Patient management features enable healthcare providers to track and manage patient information, such as demographics, medical history, allergies, medications, and treatment plans. All patient interactions are duly collated in one place and can be easily accessed by team members to make informed decisions. Patient experience can truly be personalized using healthcare CRM tools.
2. Streamlining operations
Day to day tasks of healthcare staff become easier with the help of healthcare CRM tools. Tasks like appointment and patient scheduling can easily be streamlined using a healthcare CRM. According to a study by Black Book Market Research, healthcare providers that use CRM tools see an average increase in revenue of 27%.
Healthcare CRM tools help improve patient outcomes by providing patients with personalized care and education. CRM helps improve care coordination significantly by enabling providers to share patient data and collaborate with other healthcare providers involved in a patient's care.
4. Advanced communications
Healthcare providers can monitor patient progress and follow up with them after treatment using healthcare CRM. This helps to ensure that the recovery is taking place as expected and the right treatment is provided at the right time to the patient with minimal errors or duplication of service
Healthcare CRM automates a number of tasks and manages loads of data which saves a lot of time for the healthcare staff. It eliminates redundant tasks and  streamlines the processes to increase the efficiency of the healthcare organizations.
What Are the Most Important Features Of a CRM Software?
Here are the most important features of a CRM software.
1. Appointment scheduling
Healthcare CRM tools can schedule appointments by sending appointment reminders to patients via email, text, or other channels, reducing the risk of no-shows and cancellations. Healthcare providers can accordingly optimize their schedules leading to revenue maximization.
CRMs provide advanced communication tools that help keep  track of patients and follow up with them to ensure timely recovery. They also provide chat integration for patients to directly communicate with the sta
CRMs can store and manage enormous amounts of data, which helps fetch the necessary information about each patient at the right time. Confidential patient information can also be managed in a secure environment with the help of a good healthcare CRM tool.
4. Billing and payment processing
Billing and payment processing can be automated using a CRM. Sending quotes to potential customers also becomes easier by using pre-designed templates. CRM softwares can also be integrated with billing systems, enabling providers to view patient billing history and other financial data in one system.
5. Analytics and reporting
CRM software helps aggregate data from various sources, such as Electronic Healthcare Records (EHRs) and billing systems. This provides a comprehensive view of patient data and helps create data dashboards for real-time viewing and analysis of data.
6. Security and Compliance
Healthcare CRMs help protect the patient information and comply with various regulations and standards, such as HIPAA (Health Insurance Portability and Accountability Act), which govern the privacy and security of patient data.  tool usees encryption to protect patient data in transit or at rest. Additionally, it helps prevent unauthorized access to patient data.
7. Integration with other systems
Integrations are important to utilize your healthcare CRM to the fullest potential. Marketing automation integration, chat integration, call center automation and integration are a few integrations that can make your healthcare CRM even more powerful.
15 Best Healthcare CRM software In 2023
Here's a list of the top healthcare CRM software for you to consider in 2023.
Now that you're well on your way to shortlisting a few Healthcare CRMs, the next part is to onboard and train your staff to use the CRM to its full potential. This could get overwhelming owing to the platforms' sophistication.
Consider implementing a digital adoption platform such as Whatfix to create an easy, and interactive onboarding process – with personalized walkthroughs and in-app tooltips for better healthcare CRM adoption, allowing you to maximize your technology ROI.
Whatfix allows you to create in-app training content such as product tours, interactive walkthroughs, task lists, smart tips, embedded knowledge bases, etc., for effective onboarding, training, and on-demand support.
Schedule a free demo with us today to learn more about Whatfix training!
Subscribe to the Whatfix newsletter now!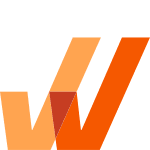 Request a demo to see how Whatfix empowers hospitals and healthcare providers to drive the adoption of their CRM and digital technologies to find true software ROI.