A healthcare learning management system (LMS) makes it easy for healthcare L&D, training, and onboarding professionals to create and develop training programs, make them available for clinicians, track their performance, and continuously provide reinforcement learning and development support. 
But, there are many LMS providers for healthcare practices and hospitals to consider, and many are robust, contextual learning portals to your specific needs. 
You may have contextual questions and needs for your new healthcare L&D tool that you'll need to answer in the researching and buying process, including:
Does the LMS support multiformat content (i.e., videos, text, audio, etc.)?

Can we import resources from our legacy LMS or traditional

employee training software

?

Does it offer a library for native courses and certifications?

Are the LMS courses our healthcare staff will be taking accredited by regulators?

How reliable is the LMS provider's support? 
This article will help you understand the features of dedicated healthcare LMS providers, what makes them different from mainstream corporate LMS, and break down the nine best healthcare-specific LMS providers.
What are the best healthcare LMS providers?
Relias Healthcare LMS

Docebo

Absorb LMS

Tovuti LMS

TalentLMS

Trakstar Learn

Cornerstone Learning

HealthStream Learning

EthosCE LMS
What Is a Healthcare LMS?
Healthcare learning management systems are digital training platforms designed to help healthcare organizations—hospitals, medical device companies, practices, etc. — create personalized resources, deliver online training courses and modules, meet industry regulation and compliance needs, onboard and train their staff, and track their performance.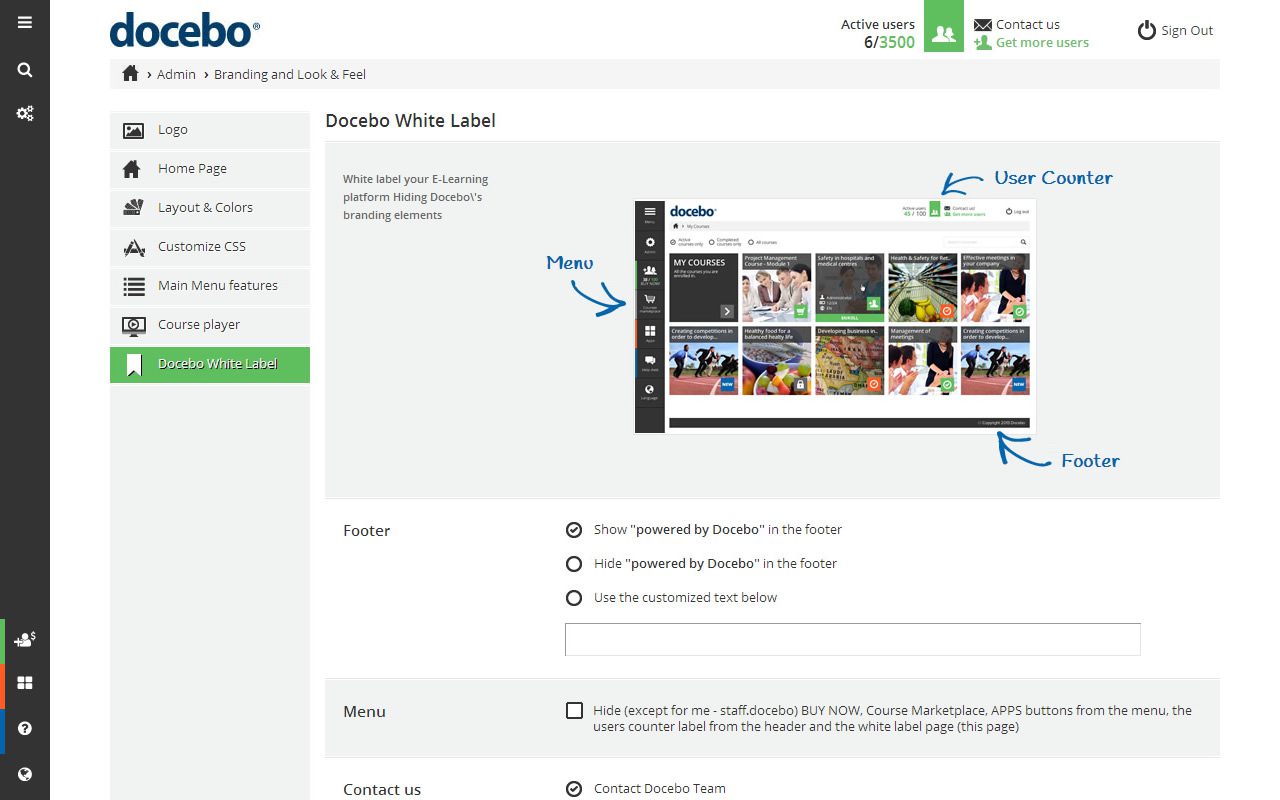 Features of a Healthcare Learning Management System
Here are a few features that enable healthcare LMS platforms to deliver training content, engage clinicians, and track their performance.
Multichannel support:

Healthcare LMS tools provide learning content via mobile (smartphones & tablets) and desktop devices, and across platform types such as iOS, Windows, Android, etc.

Multiformat content:

Healthcare learning management systems enable hospitals to enrich their learning and training with eCourses, videos, text, audio, PowerPoint files, PDFs, and more, enabling a

multimodal learning

strategy.

L&D analytics:

With a healthcare LMS, hospitals and offices can track course completion, onboarding progress, compliance completion, and more. An LMS empowers healthcare providers with

training analytics

that filter down to individuals to see individual quiz scores, certificates, completed courses, and more to

measure training effectiveness

.

User management:

Add and edit users, assign them roles, combine them into groups, and assign learning paths and assignments to groups or departments.

LMS integrations:

Integrate with third-party tools applications or build custom add-ons with APIs, such as your

EHR software

, healthcare CRM, and patient portal, to provide contextual, in-app learning experiences.
Customizations:

Design your learner dashboards and screens with a drag-and-drop builder.
What Makes a Healthcare LMS Unique vs. a Traditional LMS?
Healthcare LMS tools are nearly identical to mainstream learning management systems, except for their dedicated curriculum and their regulatory accreditation to distribute medical content.
Let's break down the core differences between a healthcare LMS and a corporate LMS.
1. Access to a dedicated medical curriculum
Traditional LMS platforms typically aren't equipped with a robust healthcare-specific curriculum. These providers expect organizations to bring their own industry-specific content. This can be smart strategy for those hospital networks with the resources, as you can integrate custom courses, developed over the years, with contextual stories, people, branding, challenges, terminology, and locations that your employees will recognize.
According to industry market intelligence firm, IBISWorld, the average American hospital has 981 employees. With that number of staff, most hospitals don't have the manpower to develop and maintain large internal wikis.
Healthcare learning management systems are designed with medical organizations in mind and come with thousands of courses, assessments, videos, animations, and learning paths that have been accredited by healthcare regulators.
2. Compliant learning resources
Medical practice is a highly regulated field, as regulators want to ensure clinicians are taught standard best practices that'll lead to better patient outcomes and avoid risks.
While dedicated healthcare LMS systems always have (and renew) these regulatory accreditations, generalist LMS vendors don't venture far into developing medical resources, as this is a lengthy process requiring certification for distributing them.
9 Best Healthcare LMS in 2023
Here are the nine best healthcare-specific LMS providers to train and develop your healthcare staff, with review ratings from public review websites, pricing information, an overview of each platform, and a few things to remember for each LMS that we uncovered in our research.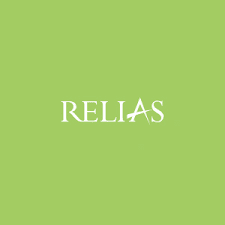 Review Rating:

3.9 out of 5, from 345 reviews

Pricing:

Contact for a custom quote; reports indicate it starts at $25 per license
Relias is a legacy learning management system that helps healthcare organizations create learning and assessment programs and fill knowledge gaps across the workforce. It offers a large native content library of 5,000+ courses and over 100+ course libraries on everything from central sterile functions to wound assessment.
Relias's courses are assessed at least once every three years by 135+ accrediting bodies to ensure they meet regulatory benchmarks.
A few things to remember for Relias Healthcare LMS include:
Contracts & Pricing

: Its entire business model is built on aggressive sales that aim to get you locked into inflexible long-term contracts that auto-renew by default.

User Experience

: The product experience leaves a lot to be desired. First, Relias has a dated, clunky, and hard-to-use UX. Some users say that courses randomly stop in the middle of playing and you have to restart modules several times to finish. Video courses don't support captioning for learners with hearing disabilities, and although Relias has five different mobile applications on the Play Store & App Store, none of those can be expected to work bug-free reasonably.

Interoperability

: Unlike solutions like TalentLMS and Docebo, where you can import courses, course completion data, and learning materials via XML or CSV format, Relias is significantly harder to use because it's not interoperable with other LMS systems.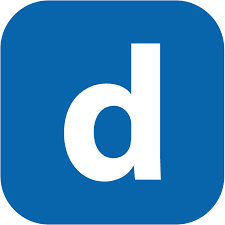 Review Rating:

4.4 out of 5, from 366 reviews

Pricing:

Starts at $1,600 per month (i.e., $19,200 annually) as per

PC Mag
Docebo serves mid-to-large healthcare organizations that either have a large staff or are scaling up rapidly. While it's not a healthcare-specific LMS, it does have healthcare-specific courses in its library – so let's call it hybrid LMS between being generalized and healthcare-specific.
A few things to keep in mind for Docebo's LMS include:
Support

: Offers a manageable support system via email, live chat, and phone—they could use some work to become more responsive, but a semi-reliable system where you can submit and track issues as they're solved exists and it's better than nothing. 

Pricing

: It's targeted at companies with 300+ employees and who's growing rapidly—it's not fit for smaller organizations since their prices aren't flexible.

UX

: It's stuffed with a lot of features and there's a significant learning curve, especially if your employees are non-technical or if it's your first experience with an LMS.

Content

: Has a content library of 80,000+ courses you can purchase and access on both mobile and desktop devices.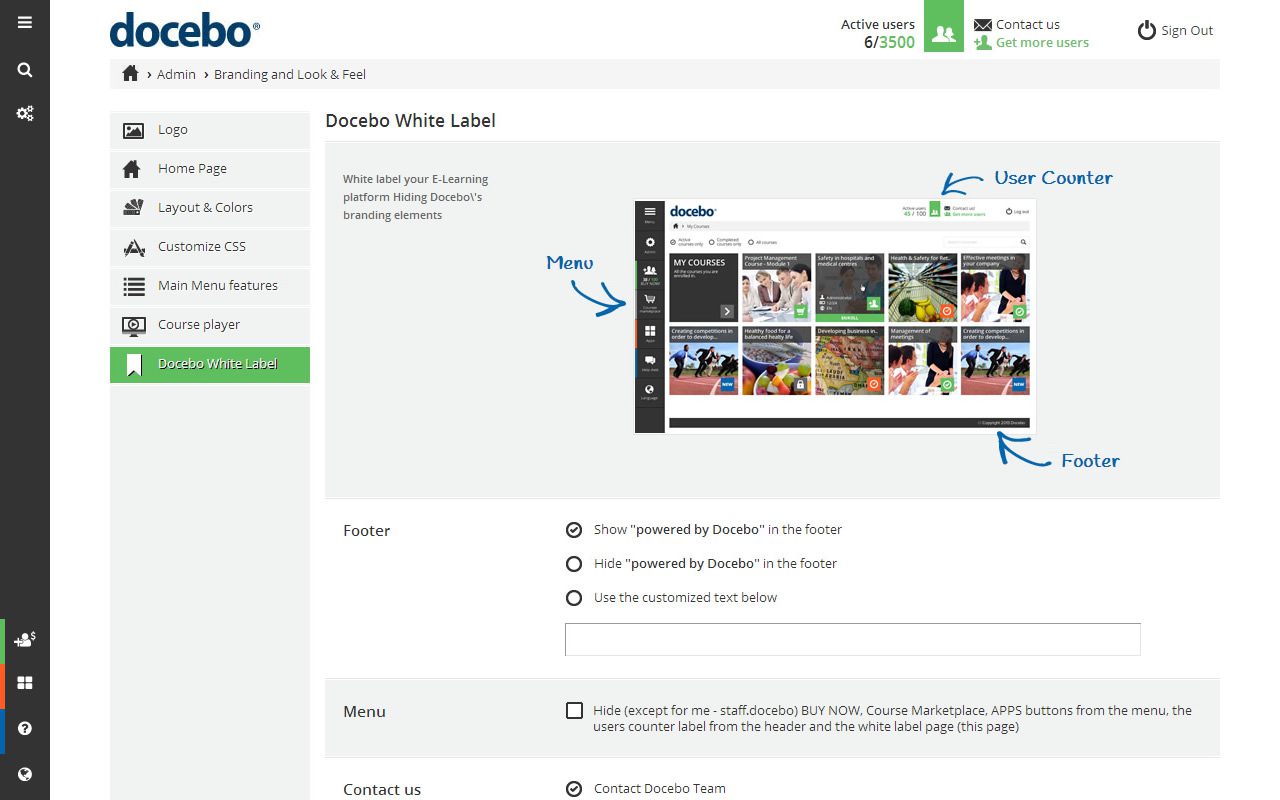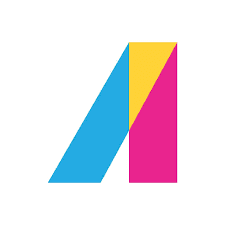 Review Rating:

4.7 out of 5, from 239 reviews

Pricing:

Starts at $800 per month (i.e., $9,600 annually) plus $16 per active user, per year
Absorb is a cloud-based enterprise learning platform that empowers healthcare organizations to train their clinicians, track their performance with intelligent reporting, customize the learning experience with personalized learning paths, and complete the loop with tests and assessments.
A few things to keep in mind for Absorb LMS include:
Contracts & Pricing

: We've managed to crowdsource reports on Absorb's pricing and it goes for as high as $25,000 annually if you're on its Enterprise plan.

Management

: You can customize your learners' UX, make specific courses mandatory or optional, and extract detailed insights into course completions and assessments.

Integrations

: It supports a wide range of integration with third-party software, such as Okta, Salesforce, and Zoom, and you can likewise build custom add-ons using Absorb's RESTful API.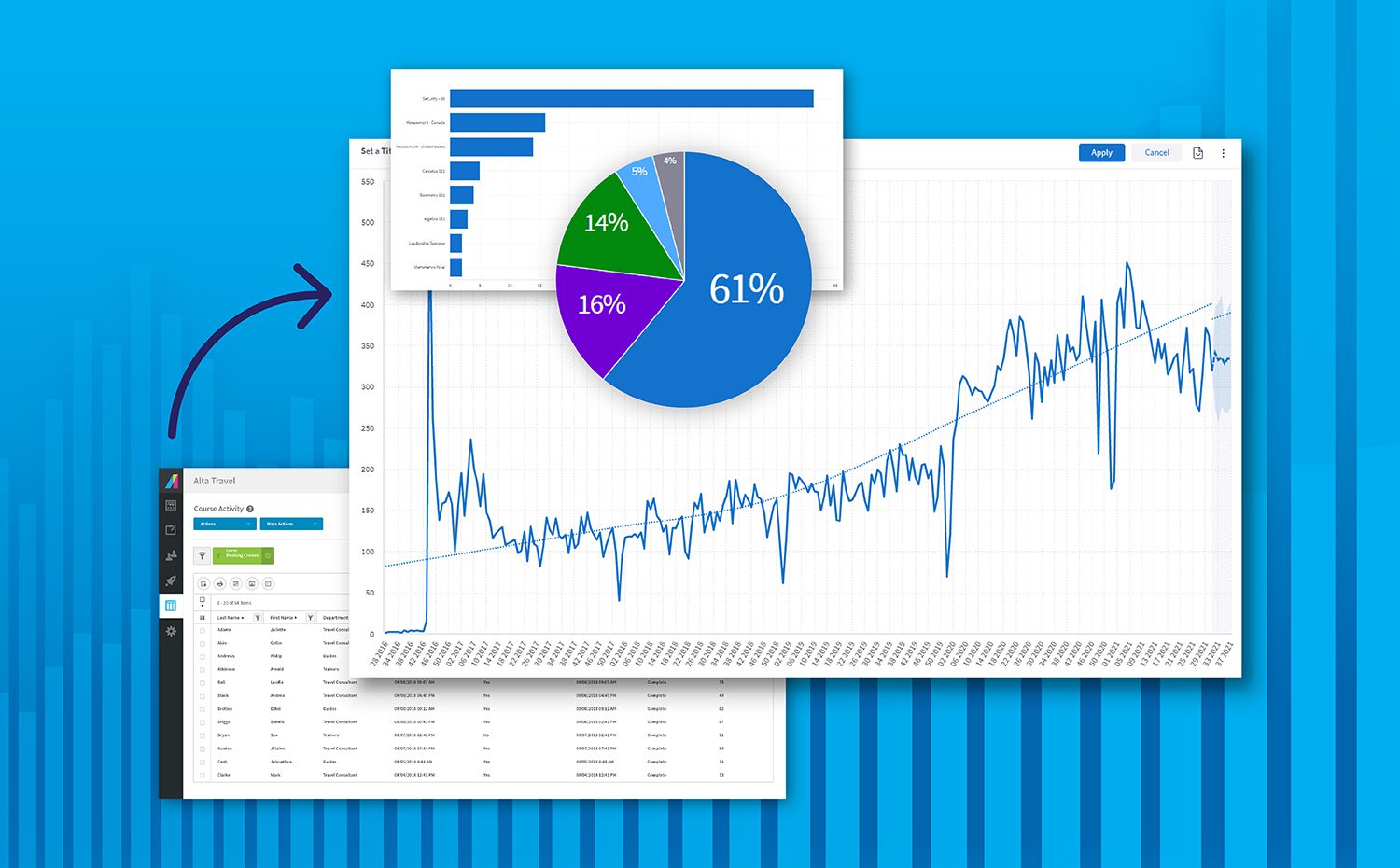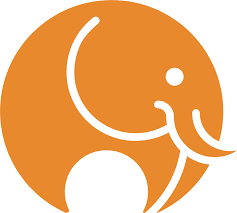 Review Rating:

4.7 out of 5, from 219 reviews

Pricing:

Starts at $11,160 annually (source:

Tovuti's pricing page

)
Tovuti is an on-demand learning management system that offers a simple way for hospitals to create courses, engage their clinicians, train teams, and assess their development. Tovuti has advanced tracking and reporting features that make it easy to monitor courses completed (and by whom) and certificates awarded and segment them by individuals.
Overall, if you're looking for a strong product core with few bugs and a great UX, Tovuti should be at the top of your list. But, Tovuti seems more like a generalist solution that's not designed with medical practices in mind: it doesn't offer rich content libraries like Relias and Docebo & you have to bring your content over, which is frankly impossible, mainly if your training program depends on native content.
Content

: Group content into guided learning paths, customize experiences for individuals and groups of learners, and restrict content to specific users and groups. It's easy to keep users engaged on the go with mobile access, reminder emails, and in-app pop-ups for sharing relevant notifications. Note that most of Tovuti's course content is only available in English & Tovuti doesn't support offline usage. You can import

SCORM

files, PowerPoints, videos, PDFs, audio, etc.

Analytics

: Understand how your users use Tovuti with a universal dashboard view or narrow it down by individuals to see the courses they're taking, time spent learning, lessons completed, quiz scores, progress, and assignment due dates.

Certifications

: Design certificates with a drag-and-drop builder and set conditions users must fulfill to qualify for them.

Scheduling

: Invite or enroll learners to scheduled virtual classrooms or offline events.

User Experience:

Offers an intuitive UX with modern design elements, clear modules, and beautiful dashboards.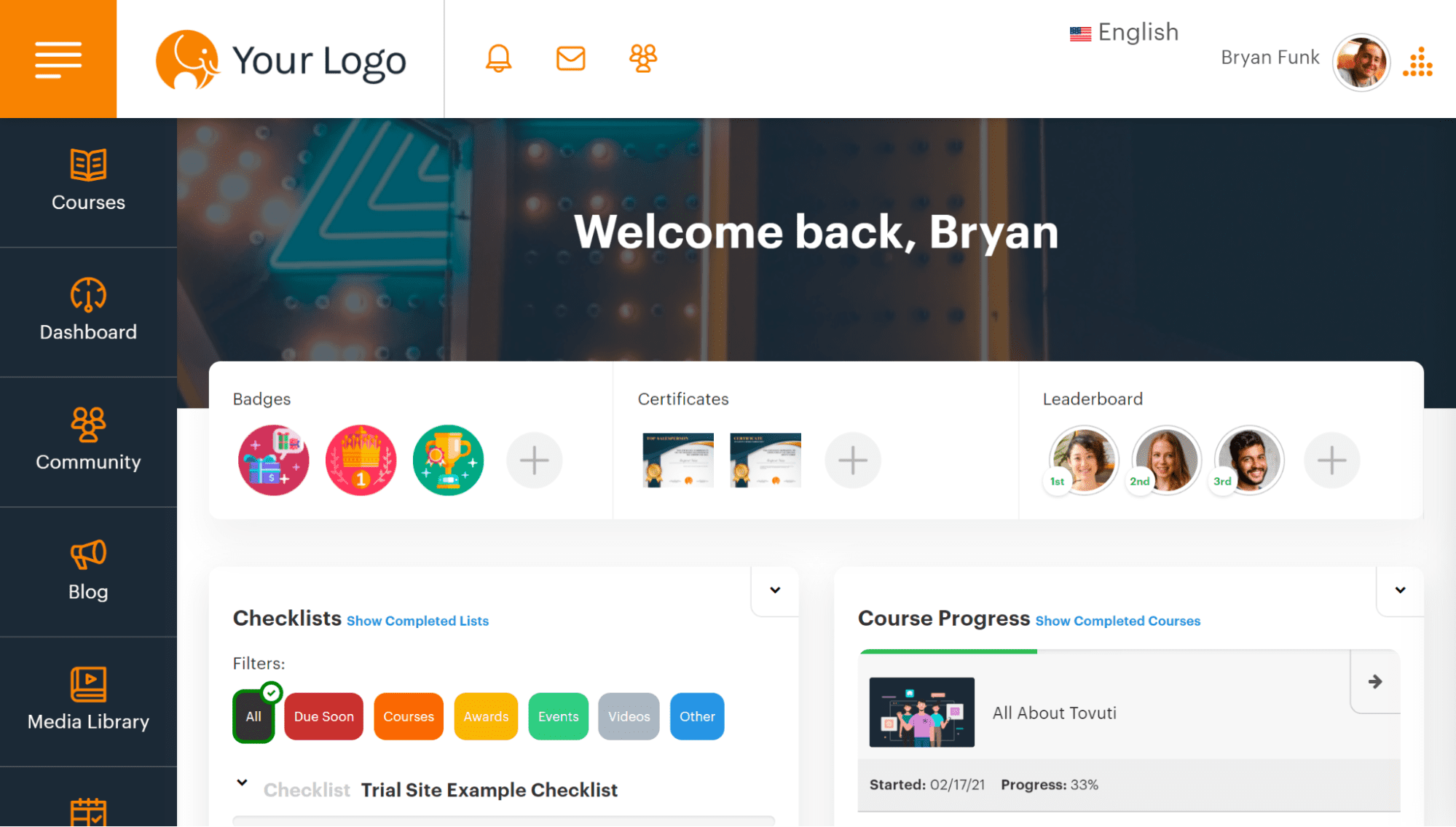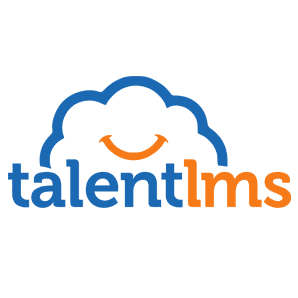 Review Rating: 4.6 out of 5, from 667 reviews

Pricing: Starts at $828 per year for 6 – 40 users
TalentLMS is a flexible LMS platform designed to help organizations build their curriculum, import existing content (from YouTube, Prezi, cmi5, xAPI, or SCORM files), test learners, push learning programs customized for specific roles, and localize your learning interface for users across 30+languages.
Just like Tovuti, TalentLMS is a powerful LMS platform that's ultimately underwhelming because it's too general. Unlike Relias & Docebo which are tailor-made for physicians and come pre-loaded with thousands of medical courses & certifications, TalentLMS requires you to bring your content, which, even for many large hospitals, is frankly impossible.
TalentLMS only has five healthcare essentials courses that are more suited for teaching kids basic germ theory and hospital etiquette than for real-life medical practice.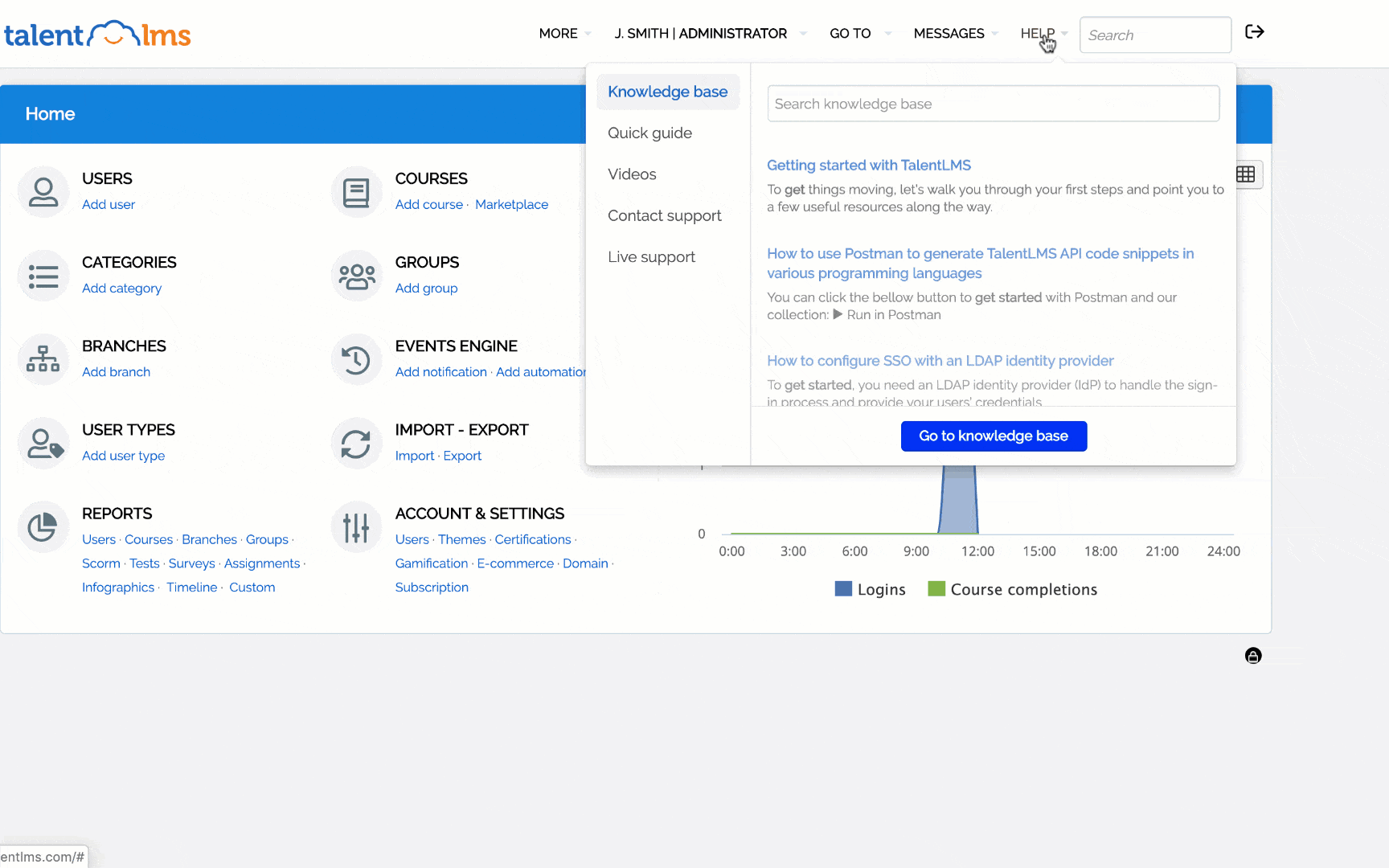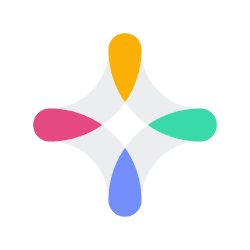 Review Rating:

4.3 out of 5, from 97 reviews

Pricing:

Contact for a custom quote;

Software Advice

suggests that it starts at $4,599 per year
Trakstar offers a lite healthcare training experience for organizations that want to build a curriculum quickly, educate their employees on the go, assess trainees with flexible test types, and maintain a performance database where you store archived courses and completion records.
Notice the word we used up there: Trakstar is lite because it's a passable training tool, offers learners and admins a seamless experience, and lets you bring over your SCORM files, PDFs, Word docs, voiceovers, videos, etc., but it doesn't have an exhaustive content library that deals with specific medical issues and you have to build yours from scratch.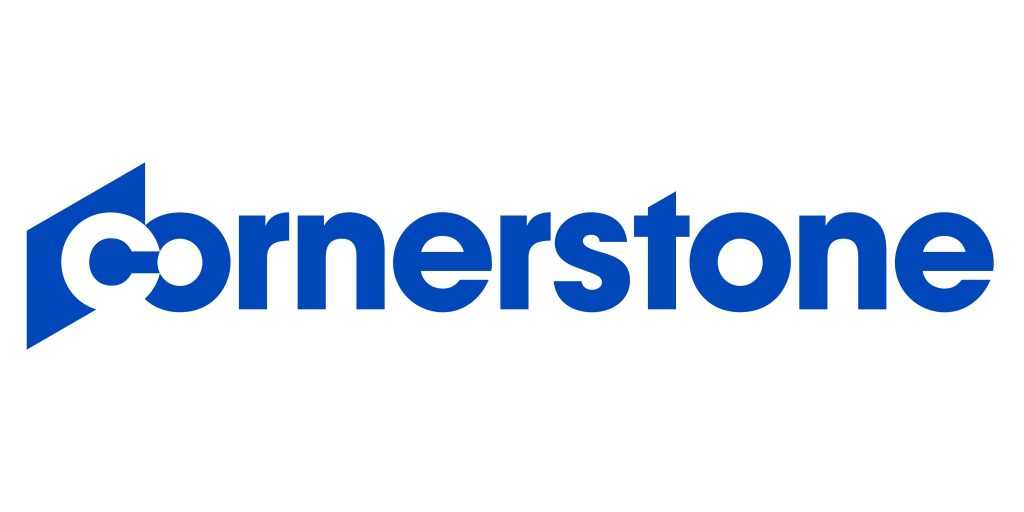 Review Rating:

4.1 out of 5, from 485 reviews

Pricing:

Contact for pricing;

CompareCamp

suggests it starts at $6 per user, per month ()
Cornerstone is an all-in-one LMS for on-demand training, coaching, and assessment. It's designed to integrate with third-party tools so employees can access training resources via Teams, Slack, etc. Cornerstone helps you track performance with engagement surveys and HR analytics and supports multiple resource formats.


Review Rating:

4.3 out of 5, from 46 reviews

Pricing:

Contact for a custom quote; Its

TrustRadius profile

implies that HealthStream's content library alone costs up to $12,500
Healthstream's LMS helps healthcare organizations develop programs their staff can access across channels; track performance with a robust tracking and analytics feature; and recognition programs for highlighting staff achievements.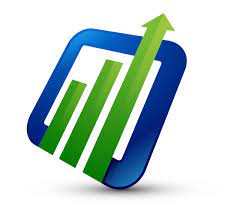 Review Rating:

4.5 out of 5, from 3 reviews

Pricing:

Contact for a custom quote
EthosCE targets medical associations, university hospitals, health systems, and medical education companies that want to build continuing education programs to keep training their staff and refreshing their skills.
Ethos offers a customizable reporting dashboard that gives you critical details at a glance, including course enrollments, credit awards, demographic breakdowns, etc. Using Ethos, you can create and deliver any type of credit (e.g., CEUs, SNE, CPE, etc.), import, create, and edit courses, enable trainees to learn at their own pace, auto-generate certificates, and map your curriculum to regulated training standards.
DAP + LMS: The Best Solution for Enterprise Healthcare Providers and Hospital Networks
A survey of 3,228 British medical graduates showed that 21.8% were unhappy with the level of their training, compared to just 8.4% who felt satisfied with it. If we extrapolate that figure to your clinic or hospital network, it's easy to see that such a vast knowledge gap creates a massive room for medical errors such as misprescriptions, or surgical, and diagnostic mistakes, all of which can be fatal and can cost your organization heavily.
You need a learning management system and intelligent learner assistance to unlock its capabilities.
Whatfix offers a digital adoption platform (DAP) that helps enterprises coach, training, and support their users to adopt new software quickly, while in the flow of work.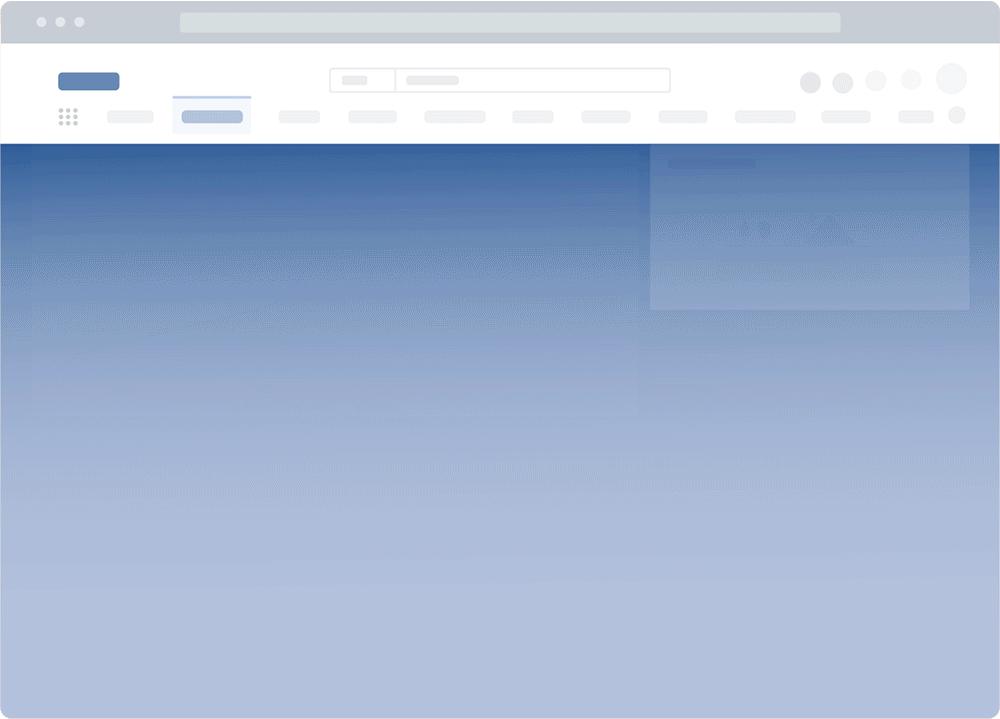 DAPs do this by offering end-user guidance and support such as:
Step-by-step walkthroughs and guided product tours of healthcare software, applications, workflows, tasks, and processes.

On-demand self-help support widgets where your learners can access product documentation, videos, training content, and tutorials right inside the LMS interface.

Localization that translates helpful content into 70+ languages.

Nudge users to complete courses and certifications with in-app alerts, beacons, smart tips, notifications, and more.

Display contextual learning experiences and content with user segmentation and triggers.

Collect user feedback and robust employee analytics on training progress and workflow adoption.
You can learn more about Whatfix for in-app guidance and end-user support here.
Ready to learn more about healthcare transformation and technology adoption? Check out these related resources:
Like this article? Share it with your network.
Subscribe to the Whatfix newsletter now!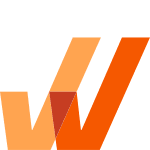 Software Clicks With Whatfix
Whatfix's digital adoption platform empowers your employees, customers, and end-users with in-app guidance, reinforcement learning, and contextual self-help support to find maximum value from software.