CRMs power high-performing sales teams. Their benefits are comprehensive for sales orgs – they provide better organization flows, cleaner account data, drive sales productivity and performance, eliminate manual tasks, and much more.
However, simply implementing a CRM isn't enough. A CRM software isn't a magical solution that instantaneously closes more deals and drives more revenue.
Here are six of the best strategies to increase your CRM adoption rate
Involve your employees in the change process
Personalize your CRM experience
Create a CRM onboarding & training plan
Provide your users on-demand performance support
Monitor adoption rates of different CRM features and functions for additional training opportunities
Highlight early CRM improvements and wins
In order to take advantage of all the benefits your CRM has to offer, your organization must have high levels of user adoption. And that's more than just adding an onboarding event to the calendar and providing a link to additional online CRM resources.
It means creating an entire employee CRM training and continuous support strategy to drive user adoption that empowers employees.
According to our CRM research of over 500 enterprise companies that recently implemented a new CRM:
Improved CRM adoption rates saved an average of $8.7 million.

90% of companies said that improved CRM adoption led to higher sales rep productivity and reduce sales cycle time.

70% of enterprises said that personalized CRM guidance and self-help training improved their overall CRM use and adoption rates.
The Risk of Poor CRM Adoption
CRMs are big investments that provide real business value – but without a clear CRM digital adoption strategy, your sales team is set up for failure.
In fact, research from Forrester found that 47% of CRM implementations fail and similar research from Merkle Group revealed an even higher failure rate of 63%. Slow and low user adoption of CRM is an obviously big contributor to implementation failures. 
These failures are costly to enterprise organizations. For example, Cigna's infamous failed CRM system implementation reportedly cost the organization around $1 billion across lost revenue, technology costs, and change implementation costs.
Benefits of Strong CRM Adoption Rates
While it's obvious that a strong CRM adoption rate means your workforce is actually using your new CRM investment, but what are the reasons why this matters?
Here are a few of the values a strong CRM user adoption strategy brings to your organization:
Increased sales team efficiency:

New cloud CRMs bring together automation and big data to turn manual, repetitive tasks into automated ones – allowing your sales team to focus more on important customer relationships. With a high adoption rate, these CRM tools allow your employees to become more productive and efficient in their day-to-day.

Stay up to date with competition:

By driving user adoption of a new CRM, your organization is able to take advantage of cutting-edge features in customer-relationship technology – giving your organization an advantage over your competitors.

Decreased technology support questions:

With better CRM proficiency and adoption, your team will not have to rely on your IT team to provide answers to CRM support-related questions – allowing them to be self-reliant and expert CRM users.
How to Improve CRM User Adoption
CRM adoption doesn't happen on its own. Your HR, IT, and sales departments must come together to provide a comprehensive CRM adoption strategy that supports your CRM users on their adoption journey.
Here are six ways to improve your CRM adoption for your sales organization.
1. Involve your employees in the change process
Your employees are the ones that will actually be using a new CRM every day. That is where your CRM implementation project will succeed or fail.
Make your individual sales team members – and any customer-facing team members – core stakeholders during the organizational change research and buying phase, as well as during the CRM implementation and adoption phases. Ask for feedback and gauge any resistance to change in their sentiments. 
Feedback should be included before ever making a final decision on a new CRM. This allows leaders to understand pain points and areas of improvement that a new CRM can provide solutions for.
Feedback from end-users of your new CRM will also provide you insights into what areas of training and support they need to properly adopt the tool.
Be sure to find your internal team members who are trusted across your broader sales organization. Allow them to mediate – and champion – your new CRM implementation. This is key to driving CRM adoption.
2. Personalize your CRM experience
Your legacy CRM feels more comfortable with your employees because that is what they're accustomed to. It has certain terminology and custom fields.
While you shouldn't migrate over all your existing processes, take notes of what works. When you migrate over your CRM data, be sure to bring over the things that were working, as well as any CRM terminology that will help mitigate confusion and help drive adoption from day one.
3. Create a CRM onboarding & training plan
With your learning and development (L&D) team, create a plan to lessen the impact of your CRM switch and shorten the time-to-productivity time for your CRM users with a strong onboarding and training strategy.
Use internal CRM experts, third-party consultants, and your CRM provider's customer success team to pull together common FAQs and processes for your new CRM and your team's sales workflows. 
Create a variety of employee training types and formats such as video tutorials, in-person seminars, online courses, certificates, and more to provide a comprehensive training and onboarding experience.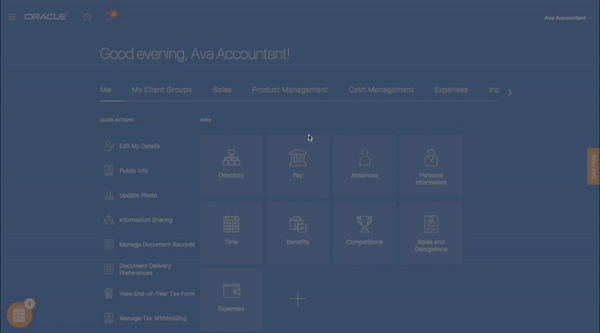 4. Provide your users on-demand performance support
Your CRM system will have many, many advanced features. You will not be able to teach your employees how to be expert CRM users over the course of a few weeks.
The best investment is to create a system of on-demand performance support for your sales team. This type of training allows you to create online self-help content for your team members that provide answers and support in the flow of work.
With a digital adoption platform (DAP), sales leaders are able to create in-app, guided workforces that take end-users through onboarding and training with step-by-step walkthroughs. This type of in-app learning allows your employees to learn by doing.
A DAP such as Whatfix gives teams the ability to embed a self-help FAQ directly into their CRM, allowing for employees to have access to an internal knowledge base of helpful CRM tips, tutorials, external resource links, and process documentation – without ever having to leave the CRM interface.
A DAP such as Whatfix gives teams the ability to embed a self-help FAQ directly into their CRM, allowing for employees to have access to an internal knowledge base of helpful CRM tips, tutorials, external resource links, and process documentation – without ever having to leave the CRM interface.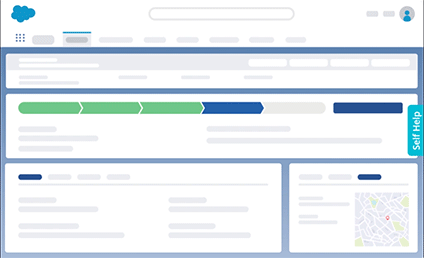 Create personalized learning & training flows for your enterprise apps with Whatfix
5. Monitor adoption rates of different CRM features and functions for additional training opportunities
Your training and onboarding won't be perfect. But by analyzing the data and usage of your CRM and its various features, you'll be able to paint a picture of how it is and isn't being used.
With Whatfix, as well as many common corporate LMS platforms, your organization can monitor which features are not being properly adopted, and hone in on training and support resources to help provide additional help for those more advanced, difficult CRM features.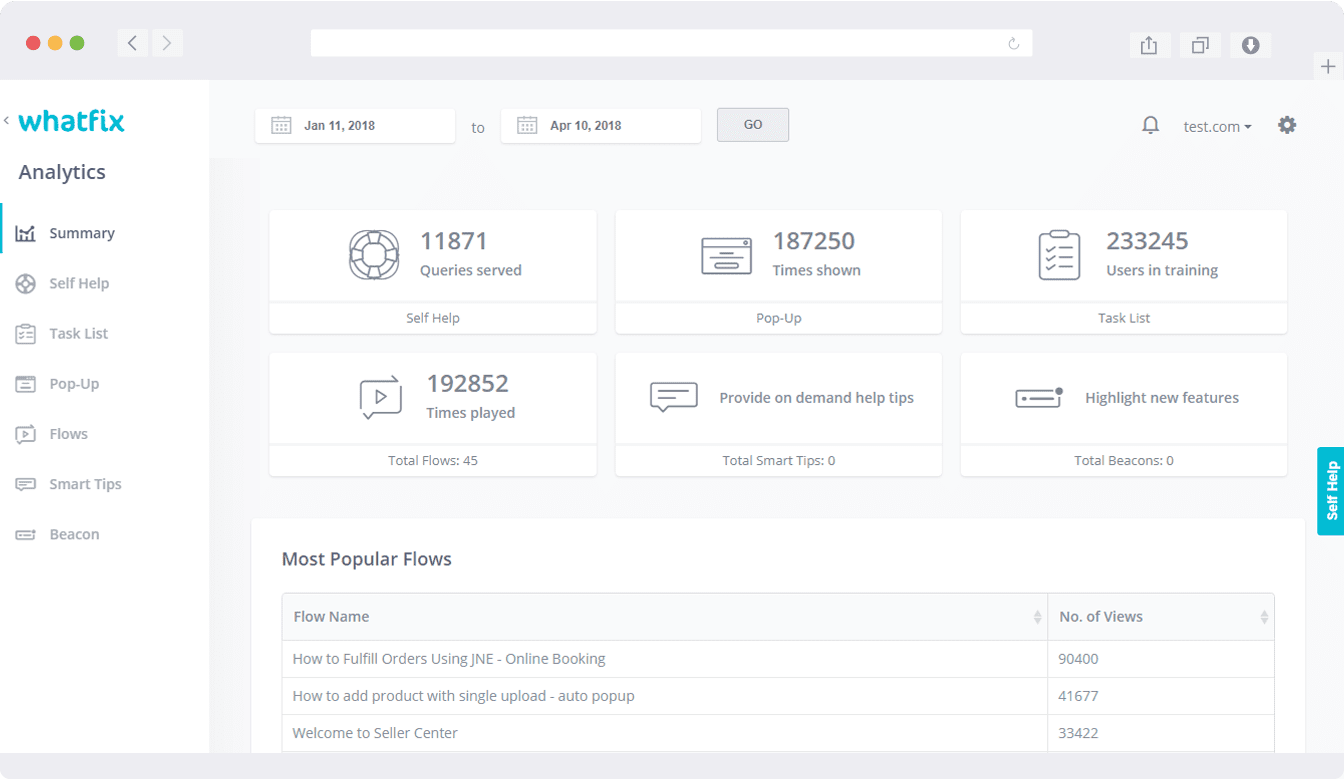 Don't just rely on CRM-usage data. Go directly to your CRM users and ask what they're struggling with.
Send out surveys to gauge the levels of employee self-confidence your CRM users have with the tool – and what areas they would like to have additional support with.
6. Highlight early CRM improvements and wins
No matter how user-centric your CRM adoption strategy is, you'll still have team members who are stubborn and have low adoption rates. Nothing provides better support for using your new CRM than hard data.
Pull the win rates, sales performance KPIs, and additional sales metrics of your team members who have fully adopted your new CRM. Now compare those metrics to the team members who are rejecting your new CRM tool and processes.
Don't withhold this information. Make it publicly available to your sales reps and other CRM users. When these team members see that those who have properly adopted the new CRM are closing more deals and are crushing their goals, they'll tone will shift.
Drive Your CRM Adoption Rate with Whatfix
Whatfix's CRM adoption platform empowers sales organizations by reducing initial friction and expanding individuals to grow their CRM capabilities. 
Whatfix provides personalized, guided experiences that are designed to increase CRM proficiency, productivity, and performance. Drive your organization's CRM adoption with in-app training, guided walkthroughs, onboarding task lists, tooltips, embedded self-help knowledge bases, and much more. 
Whatfix directly integrates with Salesforce, Microsoft Dynamics, Netsuite, Oracle Cloud, SAP, and all popular enterprise CRM software.
See the benefits yourself and sign up for a Whatfix demo now!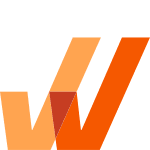 Request a demo to see how Whatfix empowers organizations to improve end-user adoption and provide on-demand customer support
Subscribe to get new content delivered directly to your inbox.