According to a report by marketing consultancy First Page Sage, the average SaaS company spends anywhere between $64 (consumer ecommerce) to as high as $14,772 (enterprise fintech) acquiring a single new customer. Retention rates can be unpredictable for all that effort, ranging from as high as 93% —95%  (B2B SaaS) down to as low as 2.3% (middle-core mobile games).
In other words, product-led businesses spend a lot acquiring customers but often struggle to retain them. In fact, looking at those figures, it's no wonder that the single biggest reason (38%) why startups fail is because they run out of cash.
On the other hand, 23% of your satisfied customers will tell ten or more people about their experience, and it costs up to 25 times less to retain customers than acquire new ones.
Combining both scenarios leaves us with an interesting challenge: how do you build an efficient retention engine that helps you reduce churn and even turn your customers into product evangelists?
That's where customer retention software comes in—it helps marketers and product engineers understand their users' experience and subtly convince them to keep using their products and engaging with their brand.
This article will help you understand why you need to add customer retention tools to your marketing and growth stack, the features customer retention tools offer and how they work, and we'll round off by briefly examining some (11) of the best customer retention tools—CRMs, onboarding toolkits, customer success software, etc.
What Is Customer Retention Software?
Customer retention software uses automation, rule-based workflows, and pre-built resources to engage current customers, resolve their issues, and reduce churn. They're tools that help product, marketing, and customer success teams provide a richer, more fulfilling UX to their customers.
Customer Retention Software Uses Two Major Tactics
There are three tactics customer retention tools use to achieve their goals—that is, to solve your customers' challenges quickly, offer them helpful resources on-demand, and reduce churn—namely:
It's a truth product engineers, marketers, and customer service leaders tend to avoid, but customer service tends to scale poorly. As your business scales up, you will find that it's near impossible giving all your customers the same level of white-glove service with 1:1 interactions as you did during your early days.
Customer retention software can be programmed to automate huge chunks of the customer experience process with rule-based workflows that schedule meetings in your CRM, automatically follow up with customers, and send them helpful resources, automated email campaigns, interactive chatbots, and virtual assistants.
Even as you scale up your customer engagement, you don't want to lose the personal touch and sound disconnected. Retention tools can help you fill the gap with tactics such as showing users different versions of the same experience—whether it's a marketing email, product tours, discount offers, and even product docs— that's tailored to their needs, their stage within your funnel, their company size, etc.
Why You Need Customer Retention Software
The real question should be, "And why not?"
The essence of customer retention tools is that they simplify your customer experience, remove friction from your users' interactions with your team, and help them get the assistance they need with little effort.
1. Increased customer loyalty and retention rates
According to Neil Patel, your existing customers are 50% more likely to try out your new products, and on average, they spend 31% more than your new customers; research by Bain & Company has also shown that increasing your customer retention by 5% can grow your profits anywhere from 25% to 95%  (i.e., nearly double).
Customer retention tools simplify your customers' interactions with your business—it helps you proactively answer their questions using on-demand resources and reduces the effort users need to perform routine tasks like reporting issues, upgrading their account, contacting support, etc.
As a result, these customers are more likely to stick with your business and recommend your products or services to their friends and colleagues.
% of existing customers who are more likely to try out your new products
2. Improved customer relationship management
Customer retention tools can be used to:
Automatically reply to customer queries with helpful resources, pricing, inks, white papers, etc.

Schedule follow-ups with product experts,

Hand off customer tickets between teams of support agents

Offer prospects discounts and free trials to get them to convert faster
Normally, you'd have to complete most of these tasks manually throughout the sales process and right after prospects convert. But, a customer retention platform can automate huge chunks of your customer relationship workflow so that you can focus on sharing unique resources and guiding conversations.
3. Enhanced marketing and sales efforts
Customer retention tools help you target your marketing and sales campaigns effectively—they're used to segment users by cohort and common characteristics like company size, pricing tier, location, role, etc.
That way, you can offer them helpful resources, suggested content, and on-demand content that solves their pain points effectively.
4, Streamlined customer service and support processes
A major thrust of customer retention tools is using pre-built tools, resources, and help centers to answer your customers' questions proactively.
Customer retention tools like Whatfix can be used to embed helpful product docs inside your users' dashboards and highlight helpful tools and resources your customers may not be using. The aim is to proactively create triggers that point users in the right direction, help them resolve their issues with self-help resources, and reduce your support team's workload.
5. Data analysis and reporting
Customer retention software can also double as a part of your product analytics suite—they can be used to track your users' behavioral patterns, keep track of the type of resources they engage with, how they navigate your application and website, and if they've encountered any issues that may affect their user experience.
5 Types of Customer Retention Software
These different customer retention tools all help you reduce the friction your users encounter as they navigate your product, engage with your support team, and check out your store, etc.
1. Customer relationship management
CRMs are essential for engaging and retaining customers and prospects alike, especially if you're a larger enterprise that can't manage your leads in a spreadsheet.
CRMs can be used to create if-then workflows that can automatically follow up with users, change their status, re-engage them with automated email threads, canned responses, and even offer them discounts if certain preset conditions are met; track customer tickets, etc.
Using the right suite of marketing automation tools, you can integrate with the rest of your martech stack, personalize experiences, segment users into cohorts (so it's easier to personalize experiences for them), collect feedback, generate dashboard and reports, and export insights across tools—without writing one line of code or moving data manually.
They're the heart of your customer support operations and double as a customer service CRM in practice. That's where you: write and host product documentation and help libraries; measure your NPS and other customer retention metrics, automate conversations with chatbots, etc.
4. Social media management
Monitor your brand's mentions on your major social channels, reply and engage whenever your brand is tagged or comes up in a conversation, or when you can add to a conversation, track your engagement rates, engage with users and followers, and of course, share memes.
5. Customer feedback and review management
There are tools like Typeform and Google Forms that help you create surveys, polls, and questionnaires; Pollfish brings it right into Slack and Zoom, while some dedicated user experience tools like Whatfix, Hotjar, and Userguiding can be used to gauge your customers' pulse using NPS surveys, etc.
6 Features of Customer Retention Software
1. Lead tracking and management
Whether it's a CRM or a helpdesk SaaS, customer retention tools make it easy to capture, segment, and export leads to the rest of your marketing stack. For instance, a prospect that inquires about your product via live chat can be entered into your CRM and targeted with engagement emails—with their consent of course.
If they sign up, you can populate their profile with more details, track their conversations with your reps, hand off conversations between SDRs and customer reps, create follow-up items, and even attach files and docs to their profile in your CRM.
2. Email and marketing campaign
They're super helpful when you want to capture email addresses using landing pages, pop-ups, modals, downloadables, and virtual resources like webinars and courses; customize email content to show users different experiences depending on their pricing tier, company size, niche, and which of your product's features they use most; enrich your emails with GIFs and interactive content; etc.
3. Customer service and support
Connect customers to your support team, proactively suggest content they're likely to find helpful, and embed helpful product docs and resources inside your product's dashboard. You can also take it a step further with guided onboarding tools that offer step-by-step product tours that walk users through how your product works and reduces the need to reach out to support.
4. Data analysis and reporting
Customer retention tools should be able to capture behavior analytics data to help you understand how your customers engage with your website, application, and digital resources.
For example, heatmaps can show you which parts of your landing pages your users interact with the most and least—you can assess that data to see faulty elements, dead, unresponsive buttons, and navigation issues that impact user experience.
Likewise, customer retention tools make these product experience data points accessible so that you can export them to a spreadsheet, render them on a dashboard or sync them to third-party business intelligence tools.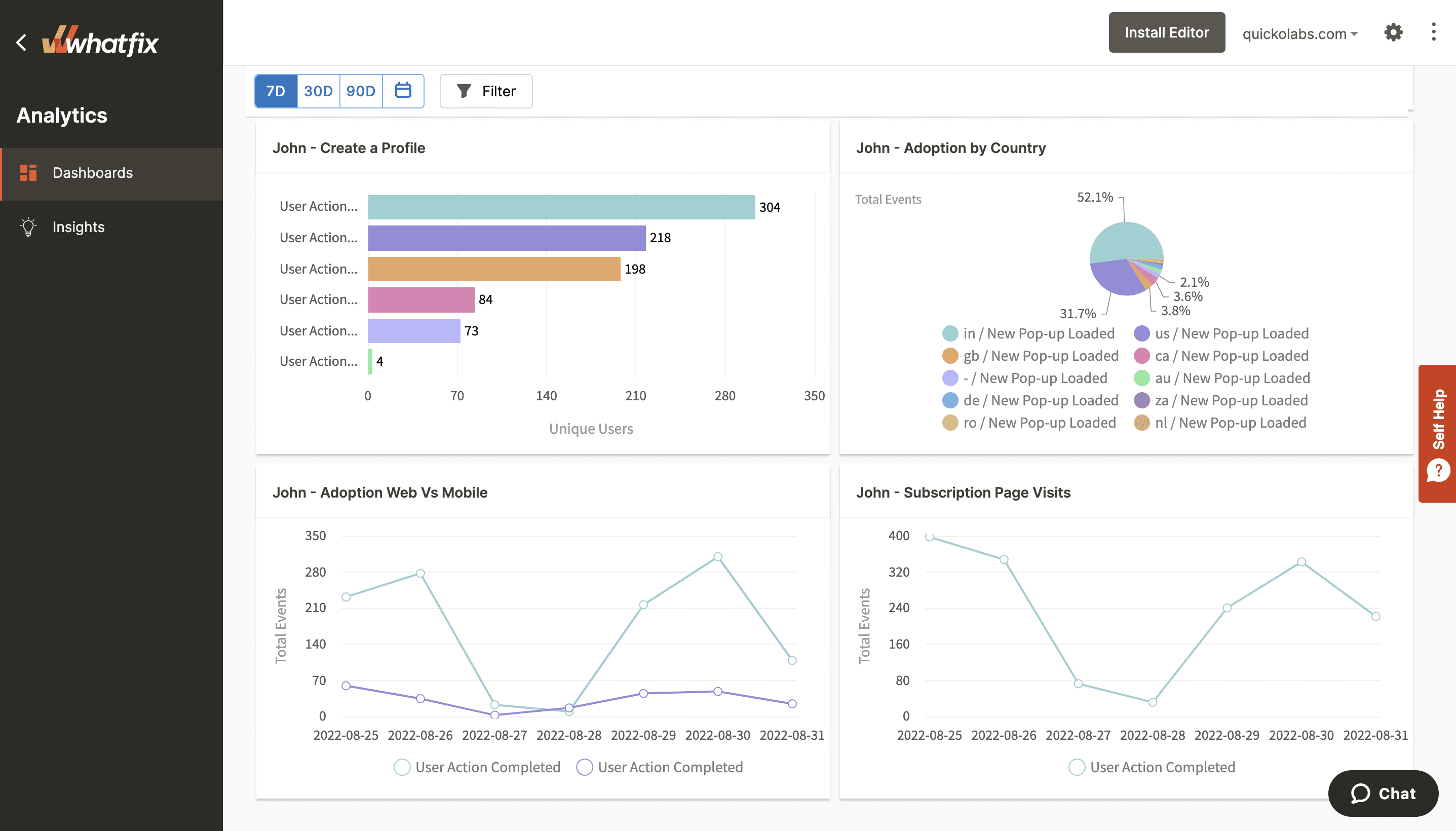 5. Integration with other systems
Let's say you're running a lead generation campaign for your SaaS. Typically, you'd ask prospects to contact you or submit their emails so that you can reach out to them individually.
Customer retention tools make the process infinitely easier because they can integrate natively with the rest of your marketing and growth stack—that is, you can collect email addresses from a landing page built with ConvertKit, export them to Mailchimp for your drip campaigns and email threads, change their status in your Salesforce CRM when they finally opt-in via email, and automatically schedule a meeting between that prospect and one of your product experts—all without writing a line of code.
Using third-party connectors like Zapier and Make, it's easy to integrate customer retention tools, sync data between different departments in your organization, automatically update files and records, and engage customers with pre-built email sequences.
6. Customization and scalability
An ideal customer retention platform should be no-code by default; that way, product engineers and marketers can manipulate it, change layouts, connect third-party tools, etc., without writing code. If native functionality doesn't cut it for you, you can also opt for bespoke integrations or customize how a retention toolkit works using frameworks like Javascript and CSS.
10 Best Customer Retention Software in 2023
There's no niche of software platforms that is specifically for retaining customers.
Rather, this list contains different types of SaaS tools—CRMs, helpdesk, product analytics, user onboarding, and product documentation tools that will help you simplify customer interactions and help your customers get value out of your product with little friction.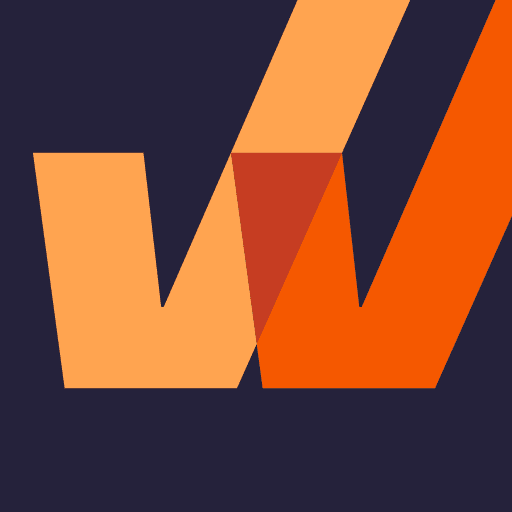 G2 Review Rating: 4.6 out of 5 stars, across 244 reviews
Pricing:

Reach out for a custom quote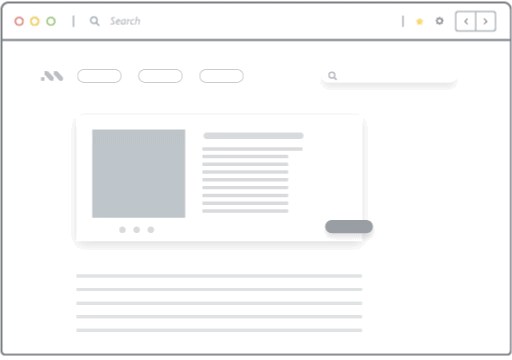 Whatfix is a guided onboarding platform that helps your users navigate how your product works, access helpful resources on-demand, and share feedback with you through NPS surveys.
Unlike mainstream product onboarding platforms, Whatfix is no-code by default; as a result, you can design onboarding flows, launch popup modules, and embed help docs on your product's dashboard using our drag-and-drop editor.
Whatfix targets a wider segment of the customer retention experience and helps product managers to:
Localize product docs, explainers, and help resources in 70+ languages

Collect feedback using NPS surveys & polls

Use Whatfix Analytics to keep tabs on which part of your products users interact with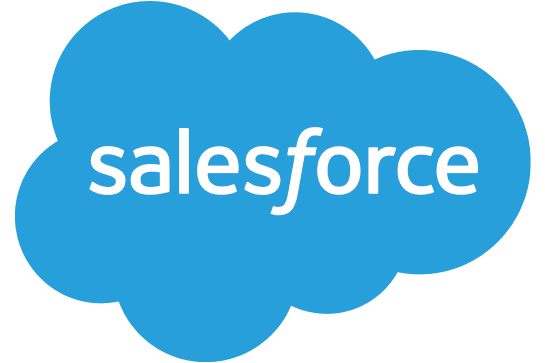 G2 Review Rating: 4.4 out of 5 stars, across 9,196 reviews
Pricing: Starts at $300 per user per year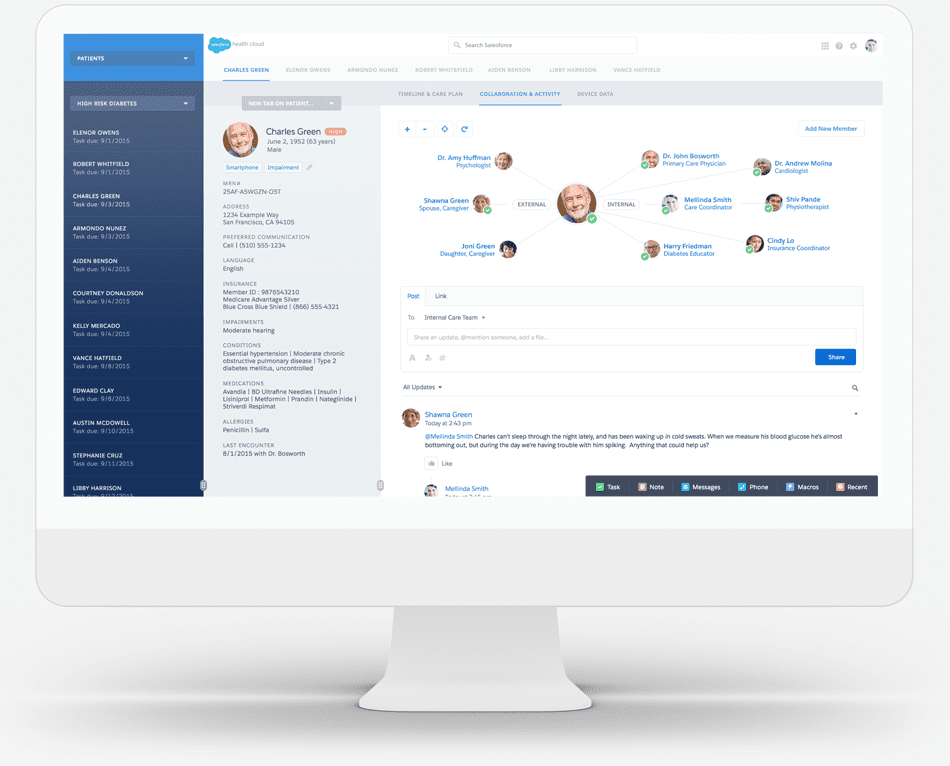 Salesforce is easily the most powerful enterprise CRM platform. It serves as a single source of truth where sales teams can capture and manage prospects, send pre-built engagement sequences, use if-then to automate repetitive tasks, and integrate with the rest of the marketing and growth stack.
For example, you can let prospects sign contracts inside SF using the Adobe Sign or DocuSign integration; collect payments instantly by integrating with PayPal, Stripe, or Braintree; generate reports and dashboards that highlight your most important metrics, etc.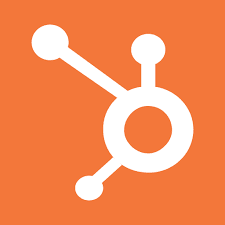 G2 Review Rating: 4.4 out of 5 stars, across 9,196 reviews
Pricing: Limited free tier; Paid plans start at $540 per user, per year for CRM, Marketing, Sales, and Customer Service Hubs, each sold separately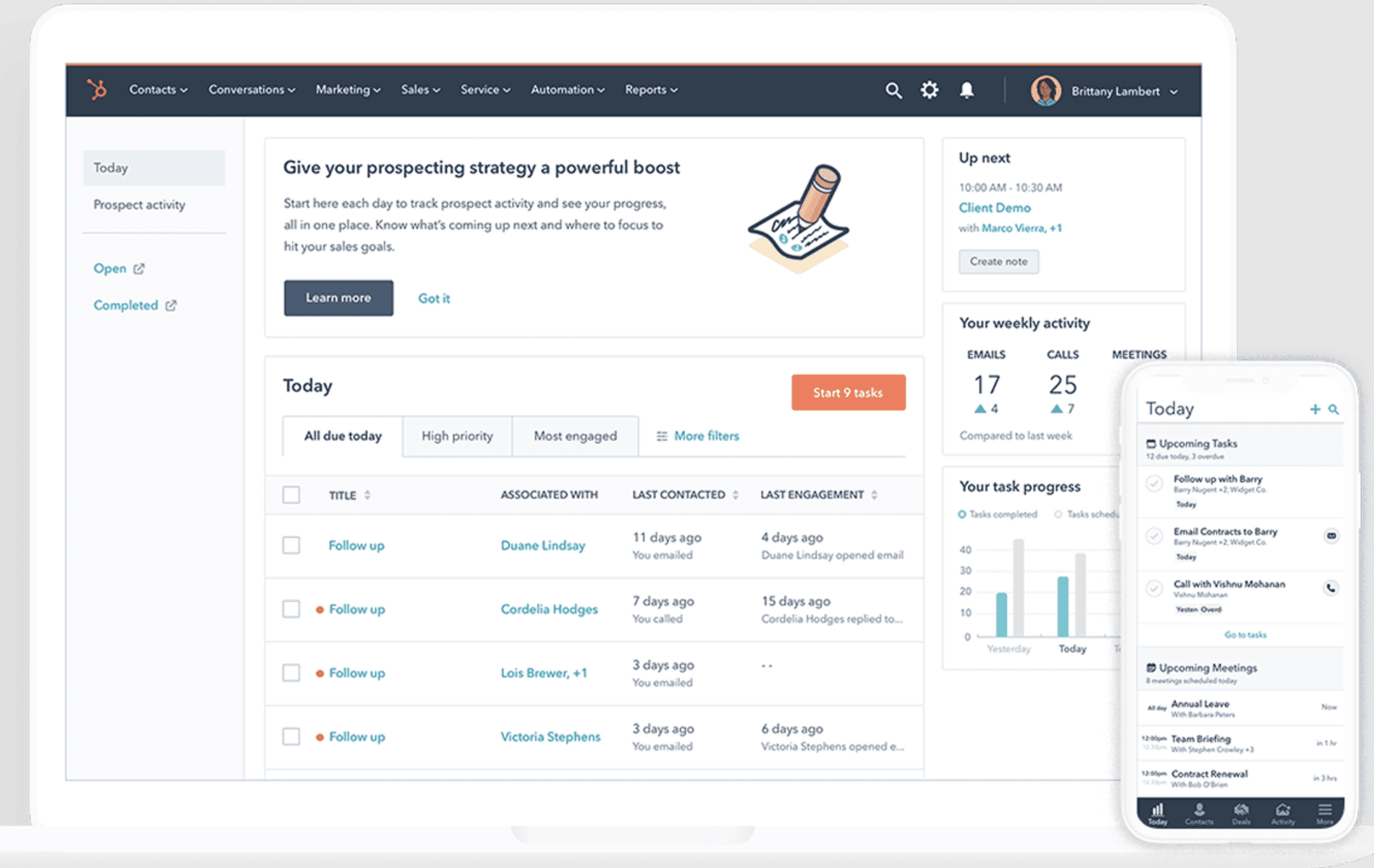 HubSpot is a marketing, sales, and customer support suite that's built for businesses of all sizes.
HubSpot's free CRM lets you capture, segment, and engage leads. The marketing suite offers a CMS for building landing pages and forms, and hosting videos and marketing collateral inside HubSpot. Service Hub offers live chat, shared inbox for customer queries, surveys, and support playbooks for resolving issues.

G2 Review Rating: 4.3 out of 5 stars, across 5,470 reviews
Pricing: Six-month free trial for startups; Starts at $228 per year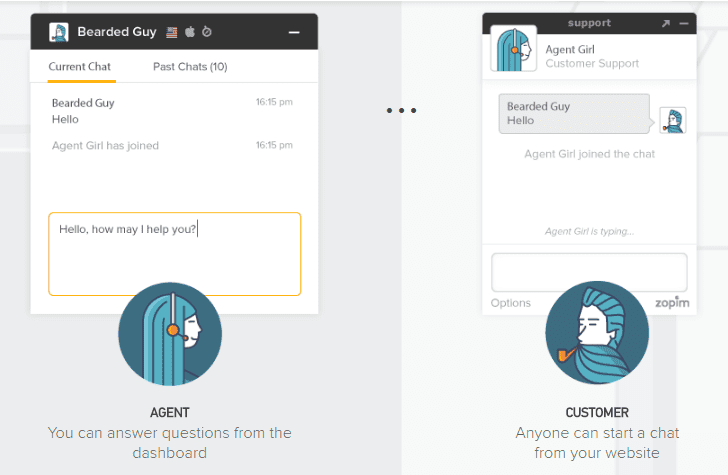 Zendesk offers a customer service CRM where you can manage customer conversations all in one place, engage users with chatbots, integrate with over 1,000 third-party applications, and filter your customer service performance into neat, easy-to-read reports and graphs.
Zendesk lets you build self-help libraries and community forums where users can find helpful resources on-demand and figure out their issues without ever calling support.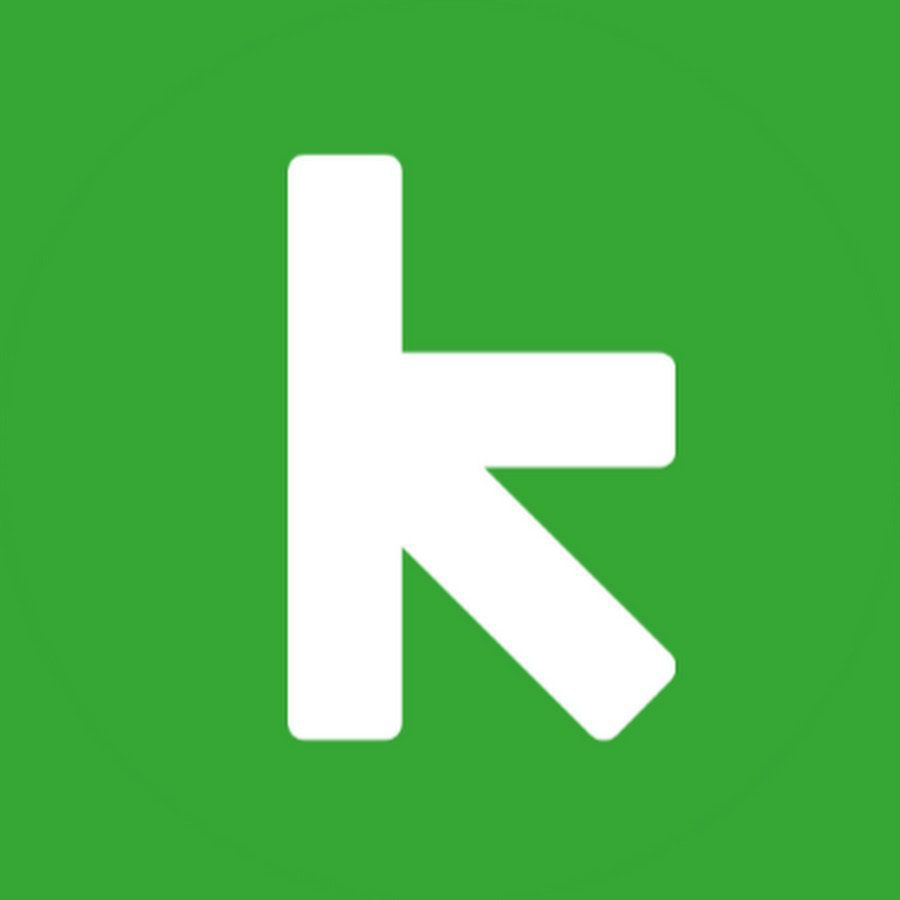 G2 Review Rating: 4.2 out of 5 stars, across 1,418 reviews
Pricing: Starts at $1,548 per year for two users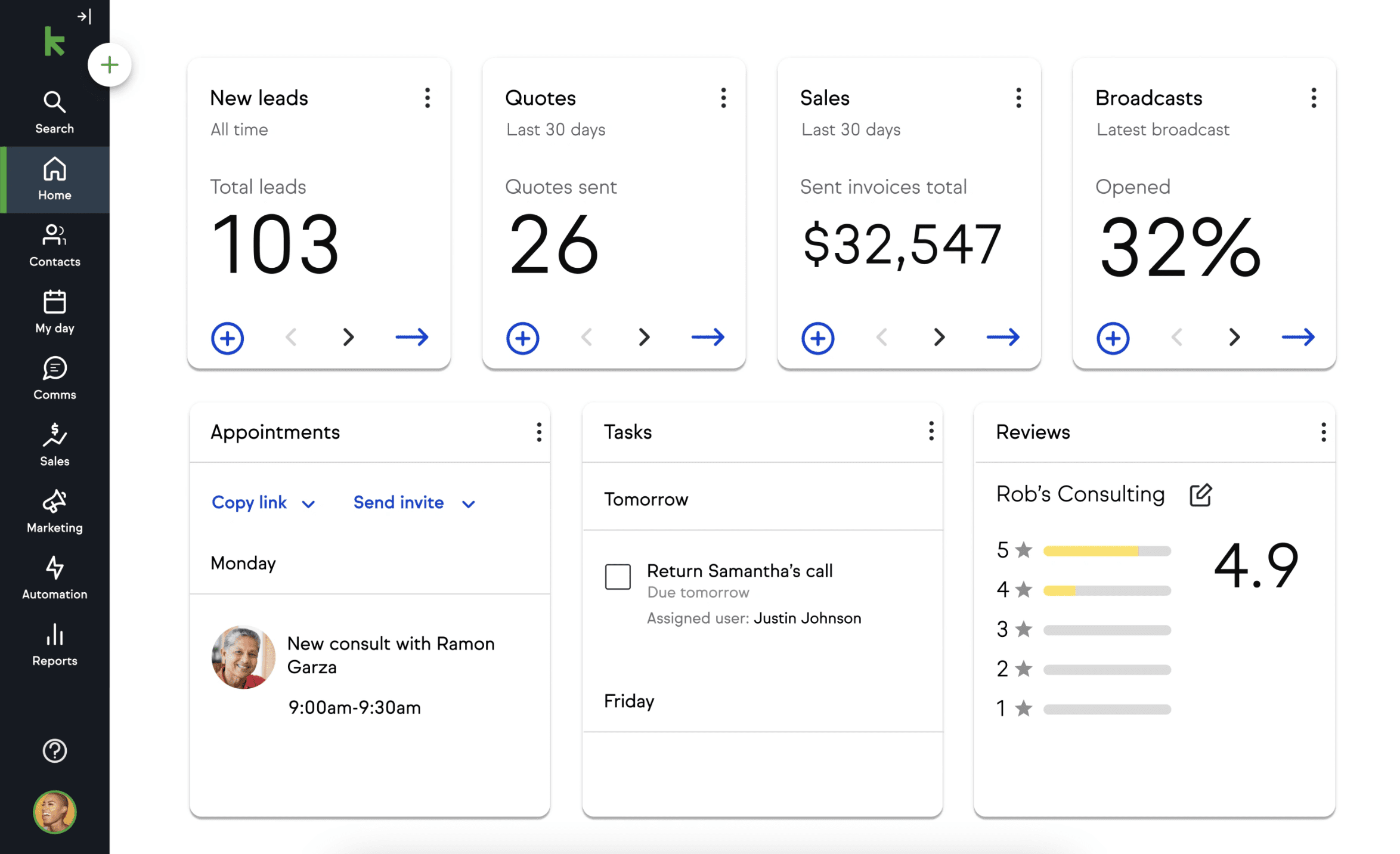 Keap (formerly Infusionsoft) is a sales automation platform designed to help businesses capture leads, engage them with automated campaigns (via email and text), and get a 360-degree overview of your funnel throughout the marketing and sales process.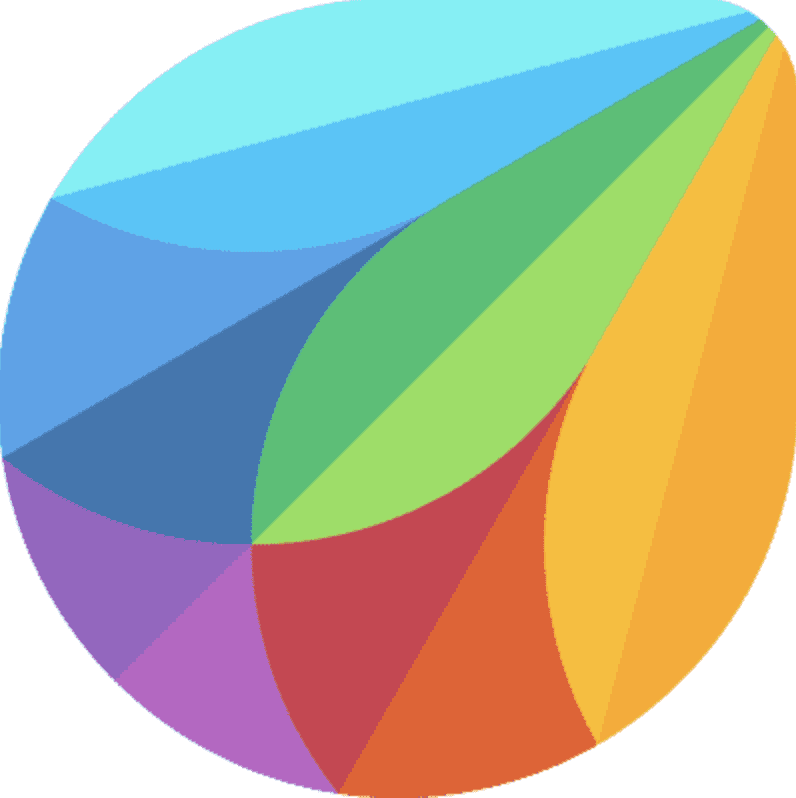 G2 Review Rating: 4.5 out of 5 stars, across 6,532 reviews
Pricing: Limited Free tier; paid tier starts at $180 per user per month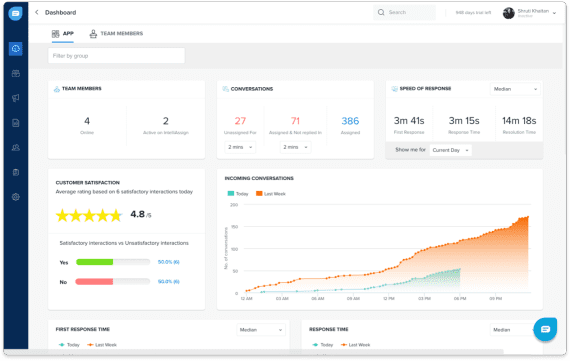 Freshworks makes easy-to-use marketing, sales, and support tools. Like HubSpot, Zendesk, and Salesforce, it's a customer experience and growth machine that bunches together many tools under one platform.
Freshworks helps manage all your customer conversations from one source of truth where you can engage customers whether they're reaching out via Facebook, WhatsApp, Twitter, email, or live chat. Using Freshworks automation hooks, you can connect third-party tools and automatically notify customers of the status of their queries, kickstart conversations with pre-built chatbot sequences, and help agents solve customer issues faster with playbooks.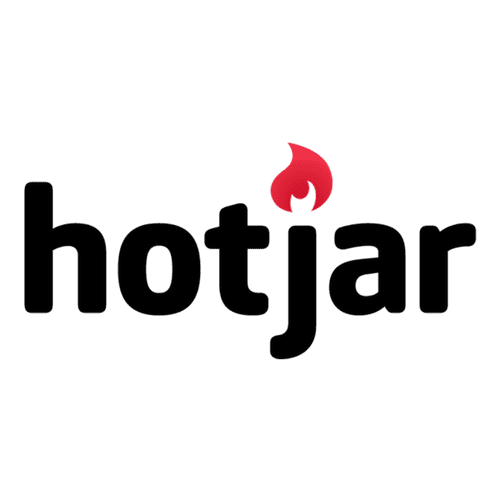 G2 Review Rating: 4.3 out of 5 stars, across 270 reviews
Price: Limited free tier & a complicated usage-based pricing model—paid tier starts at $13,248 per year for up to 100k active users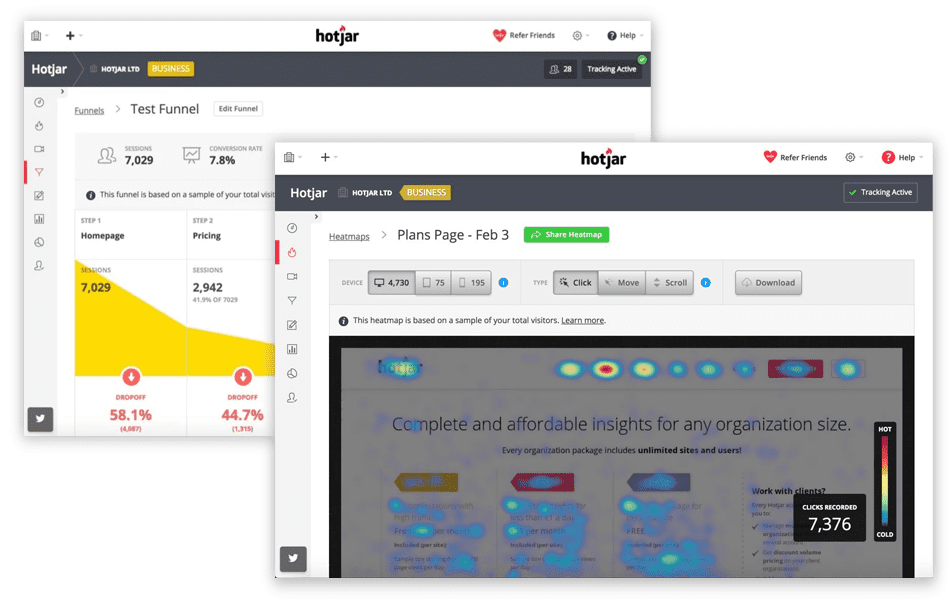 Hotjar helps you capture product analytics insights with—heatmaps that track which parts of your website and application users interact with the most (and least), live feedback widgets that you can use to serve NPS and CSAT surveys, and session replays of your visitors' and customers' on-screen experience browsing your web resources.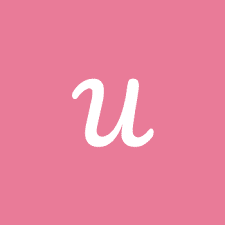 G2 Review Rating: 4.6 out of 5 stars, across 149 reviews
Price: Starts at $2,988 annually for up to 2,500 monthly active users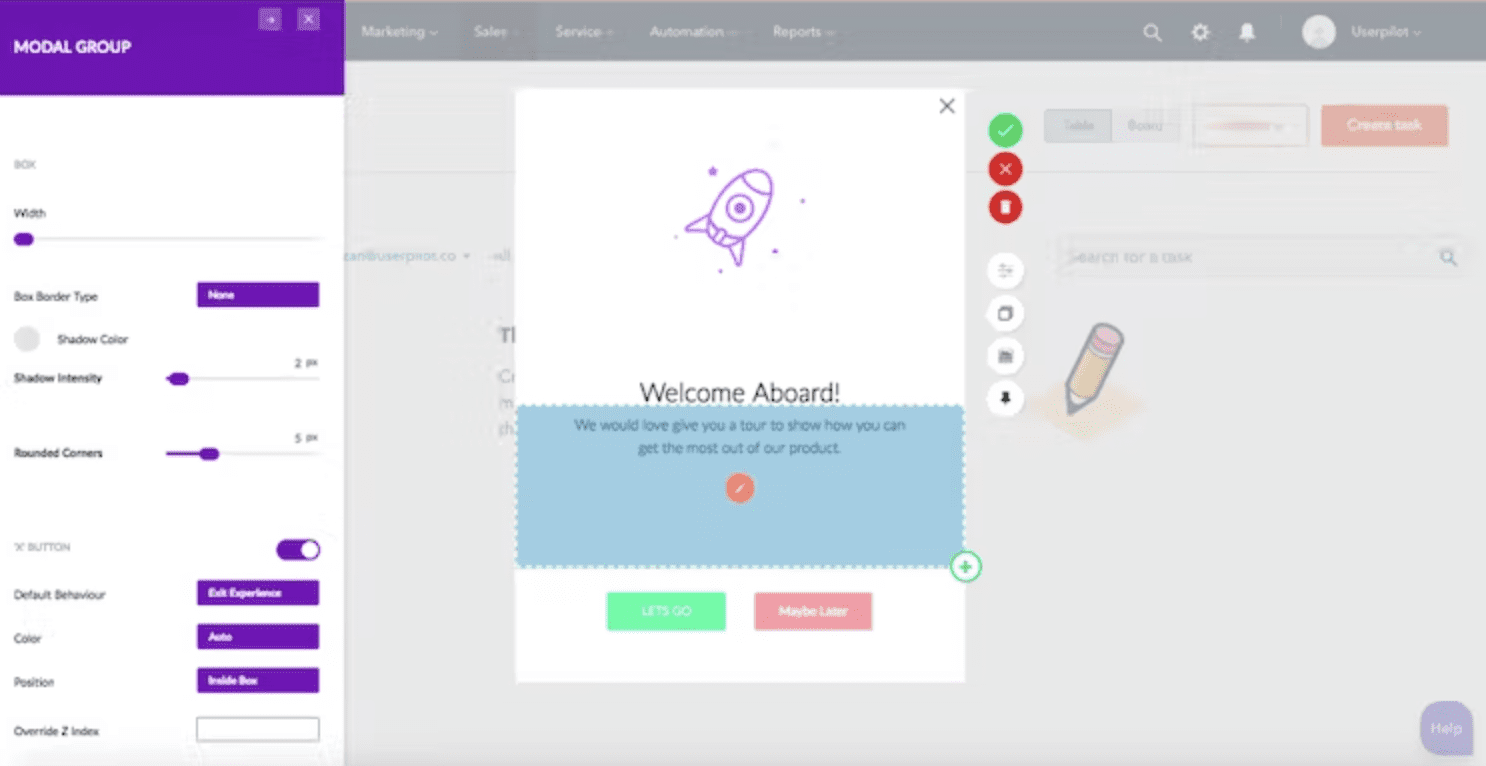 Userpilot is a user onboarding platform that's designed to help SaaS product teams educate new users and get them up to speed on how their product works. To achieve that, Userpilot uses guided tours, contextual pop-ups, and notifications to coach new users and help them master your product's UX.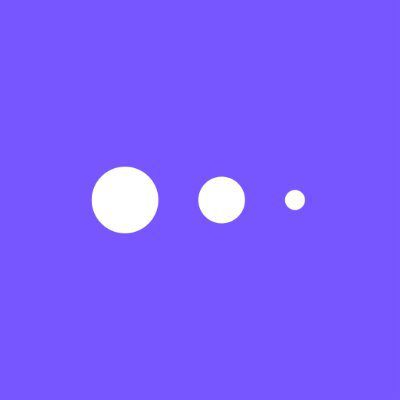 G2 Review Rating: 4.5 out of 5 stars, across 947 reviews
Price: Limited free plan; paid tier starts at $25 per month but costs up to $10k per year for 100k monthly tracked users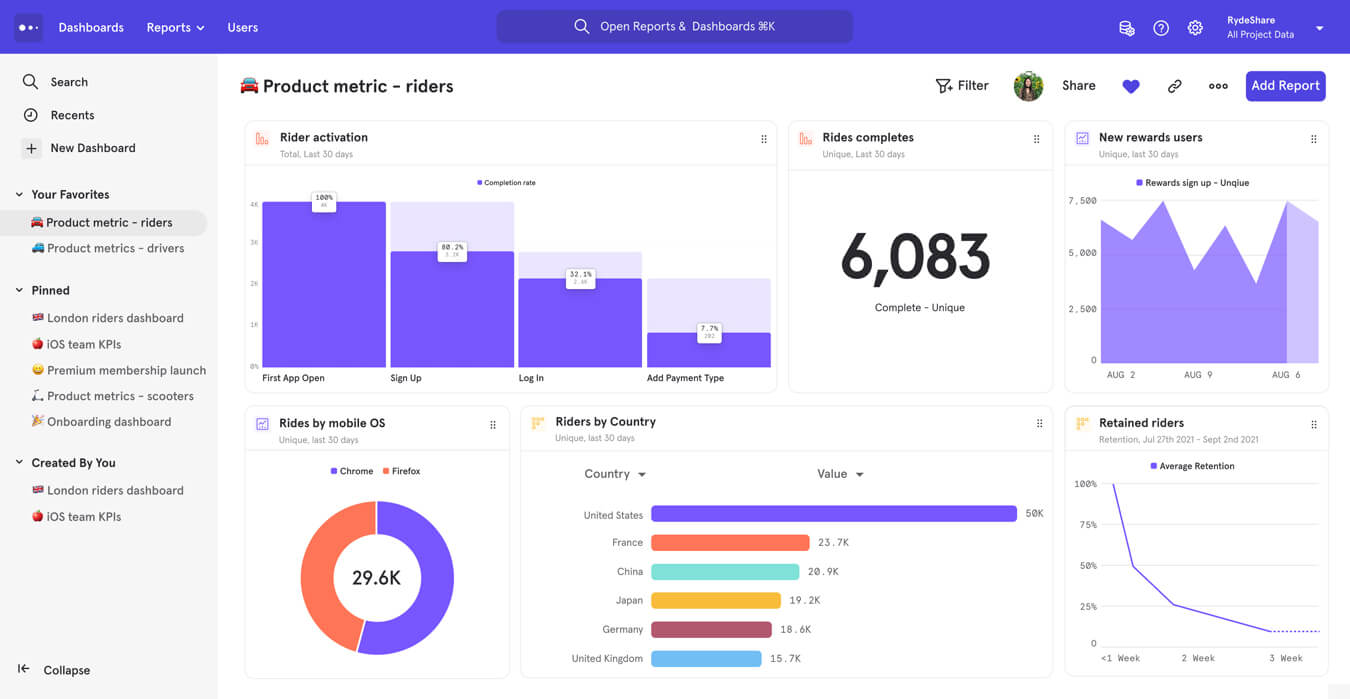 Mixpanel is a self-serve product analytics platform that helps you segment your users, customize your website and applications for them, and generate interactive user behavior reports.
Track feature adoption, analyze conversion funnels to see where your customers churn, generate retention reports that show which users stick around longer, and connect to databases like AWS, Snowflake, and Google Cloud with Mixpanel SDKs.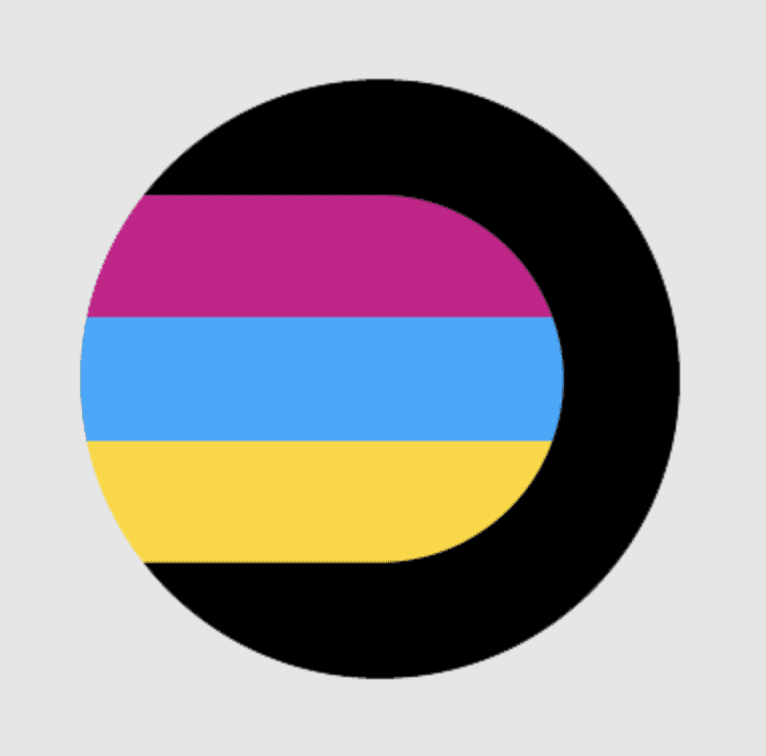 G2 Review Rating: 4.35 out of 5 stars, across 97 reviews
Price: Complicated usage-based pricing; Capterra suggests it starts at $4,000 per user per month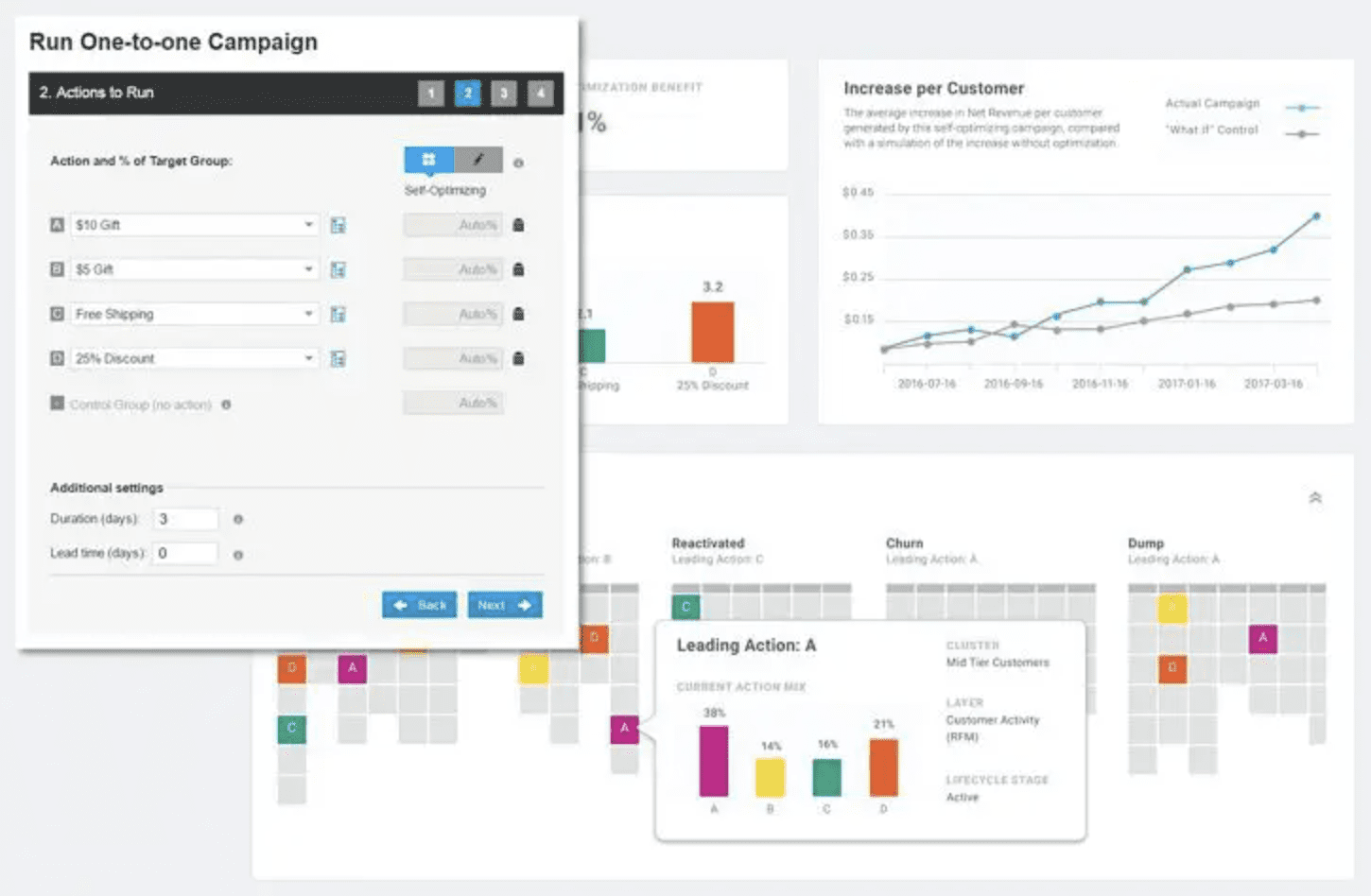 Optimove helps marketing and sales teams personalize their user experience using customer data and AI-led orchestration. Improve campaigns with personalized recommendations, segment users into hundreds of cohorts and engage them with targeted campaigns, and attribute conversions to the right channel so you can assign your growth budget to where it's most effective.
SaaS companies need to rethink customer retention
When business leaders — whether product, marketing, or growth experts—think about customer retention, they assume by default that they need to go above and beyond and 'wow' users with extra perks apart from their product's main functionality. It's a commendable, beautiful idea; it's also very wrong.
In 2011, a team of researchers at Gartner discovered that going above and beyond doesn't significantly impact loyalty, repeat purchases, or positive word-of-mouth. Instead, customers tend to be loyal to businesses that offer effortless experiences or anything close to that.
Or, like The Effortless Experience, Gartner's book on the subject puts it, "loyalty is driven by how well a company delivers on its basic promises and solves day-to-day problems, not on how spectacular its service experience might be. Most customers don't want to be "wowed"; they want an effortless experience."
And the differences it makes are quite shocking:
Customers are 94% more likely to patronize a business when they encounter a low-effort interaction during the process, whether it's at checkout or when they want to contact support, and

Low-effort experiences cost 37% less and reduce repeat calls (40%), escalations (50%), and channel switching (54%).
Gartner's research team also found that 96% of customers who had to jump through hoops to engage with a business become disloyal, compared to 9% of those with low-effort experiences.
That's where Whatfix comes in—a customer retention software like Whatfix shows how your users engage with your product.
That way, you can remove the hoops users have to jump through to buy from you, get help, fix issues, and connect with someone on your team. Among others, Whatfix helps product and customer service teams to:
Engage with customers and collect their feedback with NPS surveys

Automatically translate product docs, explainers, and guides into your users' preferred language from one version—Whatfix supports localization in 70+ languages

Track which resources users view and understand how you can make them better using our product analytics functionality

Engage users with non-intrusive pop-ups and notifications

Embed your product docs, explainers, and guides right inside your product's dashboard

Walk users through how your product works with step-by-step guided tours, tooltips, and alerts
Gain insight into your customers, improve your product, and make data-driven decisions with Whatfix.
Like this article? Share it with your network.
Subscribe to the Whatfix newsletter now!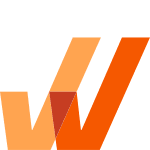 Software Clicks With Whatfix
Whatfix's digital adoption platform empowers your employees, customers, and end-users with in-app guidance, reinforcement learning, and contextual self-help support to find maximum value from software.