Customer relationship management (CRM) software is the brain behind modern sales operations. They're a powerful tool for engaging prospects at scale, as they can be programmed to carry out specific actions when certain conditions are met by customers.
As a result, CRM software eliminates manual sales work, increase your SDRs' efficiency, provide insights into your sales processes and customer relationships, and move leads through the pipeline faster.
CRMs achieve this using workflows that automate sales and customer support tasks, such as:
Follow-ups

Lead scoring

Account management

Support ticket management

Lifecycle management
CRM workflows are a powerful sales acceleration tool for sales leaders looking to increase productivity across their sales department, as they cut down on countless manual tasks in the sales process and equip SDRs to double down on creating a frictionless sales process and closing deal.
In this article, we'll dive into the essence of CRM workflows, explaining:
How to create and automate workflows in CRM software

The several types of CRM workflows, and

How you can empower your salespeople for success beyond automated workflows
Types of CRM Workflow Automation
Lead scoring
Sales process automation
Account management automation
Customer support ticket assignment automation
Lead drip campaign workflows
Lead assignment automation
Customer lifecycle management
CRM workflows are a sequence of actions designed to be automatically executed in a customer relationship management system when certain conditions are met.
CRM workflows achieve this using custom "if-this-then-that" (IFTTT) sequences that trigger automated actions when customers complete an action item such as submitting a form, opening an outreach email, or going inactive for a number of days.
How a CRM Automates a Workflow
Your customer relationship management software contains all your company's prospects who are navigating different stages of the sales process. At each stage of the sales process, sales reps have to engage with prospects to get them to the next stage, until they convert.
Depending on the number of opportunities your sales team is processing, this can get overwhelming very quickly and as a result, leads fall through the cracks and prospects grow cold and churn.
That's where CRM workflows come in.
Customer relationship management software can customize workflows processes for enterprise sales teams using if-then sequences that automatically carry out tasks when preceding actions are completed, such as when:
A deal is created

A prospect engages with an outreach email

A deal is assigned to an SDR

A record field value changes

A deal is closed

A prospect is inactive for a number of days

A prospect meets certain lead scoring criteria
7 Types of CRM Workflow Automation
CRM software doubles as a huge control center where you can manage leads, prospects, existing customers, brand evangelists, and past customers. Since their needs are all different, you need different workflows in your CRM that are designed to nurture each category.
More specifically, there are different types of CRM workflows a sales team can design to qualify and convert leads, educate and delight customers, and nurture churned leads back to conversion.
Here are seven types of CRM workflows you can start deploying to help streamline your team's sales operations and offer your leads and prospects a richer journey through the funnel.
Lead scoring lets salespeople rank leads based on criteria such as deal value, likelihood to convert, and job title so they can prioritize higher-value opportunities. A lead scoring workflow can be programmed to assign a score to each lead for specific actions or inaction.
2. Sales process automation
Sales process automation workflows keep prospects engaged throughout the sales cycle without needing SDRs to manually execute action items – like following up on cold leads, sharing prerecorded demos and sales collateral, and adding dormant opportunities to a warmup email sequence.
Sales process automation workflows use "if-then" logic to automatically carry out the next action when a prospect takes a certain step or when a specific condition is met.
If

a prospect visits your website for the first time,

then

have your website automatically invite them to sign up for your newsletter with an exit-intent message.

If

a prospect goes silent for 36 hours after receiving a quote from one of your agents,

then

schedule an automatic follow-up email or move them into an SDRs queue to call them up.

Assign leads to different SDRs depending on the acquisition channel.
Sales process automation workflows use situational logic to help you manage large volumes of leads, engage prospects at scale, and guide potential customers through your sales process with minimal manual input.
This helps sales leaders to scale best practices across the entire team's interaction with prospects without having to manually micromanage SDRs.
3. Account management automation
If you ever signed up for a SaaS product and received a welcome email in seconds — you were looped into an account management workflow.
Account management workflows are deployed for existing customers and are designed to respond to their actions or inaction depending on their account status.
Time-based triggers execute a programmed action after an amount of time elapses.
If

a new user doesn't start using their account within 36 hours after they sign up,

then

send them a re-engagement email offering them a walkthrough with a product advocate.

If

a customer uses your product for 90 days,

then

send them an NPS survey to gauge their satisfaction with your product.
Event-based triggers execute specific steps in response to a customer's action.
If

a user signs up for an account,

then

send them a welcome email.

If

a customer upgrades to a paid tier,

then

email them an offer for a walkthrough with a product advocate.

If

a customer downgrades or closes their account,

then

email them a survey to understand why they're leaving.
Account management workflows are designed to parse your customers' sentiment towards your product and engage with them once there's any change, offering help and collecting feedback to refine your customer experience.
Given that 70% of the customer journey is based on how customers feel they're been treated, an account management workflow helps you gauge customer sentiment and provide an experience tailored to your customers' needs over their account lifecycle.
4. Customer support ticket assignment automation
According to consultancy giant Bain & Co., only 1 in 26 unhappy customers ever reach out about a negative experience with a brand. The rest (96.1%) just churn.
Even if you're not seeing churn rates in the double digits, an agile customer service experience can be a powerful tool for retaining existing customers and acquiring new ones by word of mouth. After all, 94% of American customers will recommend businesses whose services they consider "very good".
Customer support ticket assignment workflows ensure that customers don't get passed across departments and have their issues resolved quickly and reliably, helping to create a support ticket queue system that works.
On your end, ticket assignment workflows are useful for vetting customers to ensure paying customers are given priority and that customers are connected with the ideal customer advocate for the issue they're facing.
Connect customers to feature experts, depending on the issues they flag in their service request.

Prioritize paying customers on your support queue to reduce churn.

Share helpful support documentation via chatbot automation that points customers to easy fixes for their support issues. For example,

if

a customer opts to reset their password on your helpdesk, a ticket sequence can be programmed to

then

point them to your doc on DIY password resets.

Design a support ticket assignment workflow that immediately queues up tickets for idle reps.
Customer support ticket priority and assignment workflows supercharge your customer support experience by connecting users to experienced reps faster, prioritizing paying users, and clearing up your support queue for more complex issues.
5. Lead drip campaign workflows
Drip campaigns send a sequence of emails to your audience based on the actions they take, their inaction, their status within your CRM, or how much time has elapsed since their last interaction.
They're the perfect example of CRM workflows since drip campaigns can be designed to change the sequence sent to one or more recipients if they convert, visit your website, or request more information.
They can also be a significant revenue boost for your sales team: clickthrough rates for drip campaigns are 3x higher, bringing in 451% more qualified leads compared to generic follow-ups.
Lead drip campaign workflows are designed to nurture prospects through your funnel and send individual leads customized messages depending on the actions they take — a great tool for personalizing the sales process and boosting conversions.
If

a lead submits a form via the contact us page,

then

loop in the right agent for the items they specified in their submission.

If

a prospect doesn't open a quote after 72 hours,

then

assign an agent to follow up to know if they have any objections.

If

a new customer checks the pricing page after signing up for a free tier of your product,

then

enroll them for a drip campaign explaining your product tiers and offering a discount on your premium plans. Checking pricing after signing up for a free trial often points to a customer wanting to upgrade after justifying a product's value.
Drip campaign workflows nurture prospects as they progress through the funnel, and streamline potential customers' journeys by customizing their experience depending on their needs.
6. Lead assignment automation
Lead assignment aims to assign incoming leads to the appropriate SDRs, based on their expertise and bandwidth. In other words, lead assignment assigns opportunities to the sales reps most likely to close new accounts.
In that light, lead assignment workflows streamline this by automatically qualifying new leads and routing them to the appropriate sales rep. This might be whoever has more bandwidth, or the domain expert for whatever product or service a lead is interested in.
Lead assignment automation ensures that:
Leads are contacted and qualified quickly

so they can begin their journey through the funnel; according to

HBR

, companies are 7x more likely to qualify leads if they're contacted within an hour after the first touch.

You're

putting your best foot forward

by pairing leads with domain experts who can understand their pain points and recommend the best solution.

You're

distributing workload equally

across your team since your CRM can be programmed to distribute new opportunities depending on each SDRs bandwidth.
Lead assignment automation could range from automating the initial response to reassigning leads if whoever is assigned doesn't contact a lead after a certain amount of time.
Below are some examples of lead assignment workflows you can design to manage deal flow to your SDRs.
If

a sales representative doesn't contact a lead within 24 hours,

then

reassign to the next available SDR.

If

a new lead specifies certain product features in their form submission,

then

assign them to the domain expert for that feature.
If a new lead specifies their budget (say, $5,000 – 10,000), then prequalify and assign them to the SDR responsible for that budget bracket.
7. Customer lifecycle management
Customer lifecycle management assigns a stage to your customers depending on how much a connection has been made between your brand and them. This lifecycle is spread across five stages of engagement with your brand:
Awareness

Education

Purchase

Post-purchase engagement

Advocacy
Lifecycle management tracks these stages of a customer's journey and assigns metrics for each milestone.
Here are a few examples of lifecycle management workflows you can create in your CRM to help segment prospects and customers based on the actions they've completed.
If

a visitor signs up for your newsletter after reading your blog,

then

update their lifecycle stage to "education".

If

a newsletter subscriber upgrades to a paid version of your product or service,

then

update their status to "purchase".

If

a paying customer stays subscribed to your newsletter and engages with your blog and emails for a specified number of times after their purchase,

then

upgrade their lifecycle stage to "post-purchase engagement".

If

a paying customer signs up for your partner marketing program or shares your marketing emails a specific number of times,

then

update their status to "advocacy".
A lifecycle management workflow measures a customer's sentiment towards your brand and makes it easier to tailor your engagement with them to continue building trust and ultimately, convert them into loyal brand evangelists.
Empower your sales team with guided walkthroughs right in your CRM
With an 871% ROI on every dollar spent on CRM software, they're no doubt a secret that's fundamental to winning in sales. Automating your workflows can help you eliminate repetitive tasks and empower your SDRs to focus more on closing leads.
But, while you can automate a prospect's journey with email sequences and conditional triggers, how do you ensure your SDRs understand how they can make the most of your CRM and the workflow automation tools at their disposal?
That's where Whatfix comes in.
Using Whatfix, you can create guided walkthroughs that take your sales reps on a step-by-step journey through your CRM software so they can learn how to streamline the sales process and work more efficiently with workflows.
Learn how Whatfix can transform your team's productivity by eliminating manual busy work in your sales process.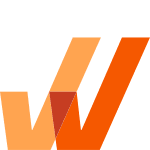 Request a demo to see how Whatfix empowers organizations to improve end-user adoption and provide on-demand customer support
Subscribe to get new content delivered directly to your inbox.