Customer success teams are in a challenging position. A lot of work goes into ensuring your customers are satisfied and fully utilizing your product. There are dozens of complex customer success metrics to track, analytics to study, and onboarding flows to create and optimize. If you don't find solutions for managing all these tasks efficiently, you'll find it impossible to deliver value to your customers and, by extension, meet your business goals.

To achieve long-term growth, customer success teams need dedicated software that accurately paints a comprehensive picture of customers and their needs. Using these tools helps you stay on top of the above tasks more effectively than performing them manually, as they prevent errors and slowdowns. As your teams grow, adopting customer success software becomes more important to ensure everyone is on the same page and meeting their objectives.

When you aren't spending most of your time collecting data and manually calculating complex formulas, you'll have more time to build more meaningful relationships with customers, which is what your team would rather be doing.
What is Customer Success Software?
Customer success software is specialized software that takes the customer data you have in your existing tech stack and automates the process of combining it to give you a 360-degree view of your customers. These platforms provide a holistic view of your customer's experiences and reveal important clues that show you if your current strategies are working and where you need to make adjustments.
This type of software offloads the heavy lifting of tracking and managing your metrics by uncovering actionable insights you can use to increase adoption and drive growth. By collecting accurate data and comprehensive information about your customers, you can improve customer retention, uncover additional sales opportunities, and boost your customer health scores.
With the right customer success software in place, you'll be able to automate your onboarding and customer journeys, optimize product adoption, instantly check on the health of your customers, and accurately track and report on the metrics that align with your company's goals.
Importance of Choosing the Right Customer Success Software
The customer experience has never been more critical in the business world than it is today. As the market becomes increasingly saturated and competitive, the difference between a loyal, satisfied customer and a lost opportunity often boils down to the quality of the customer journey. Choosing the right customer success software can significantly enhance this journey, cementing your relationship with customers and driving your business forward.
1. Improve customer relationships
Customer success software allows businesses to engage with their customers in a consistent, proactive, and personalized manner. By using customer success software, businesses can anticipate customer needs, resolve issues before they arise, and deliver tailored experiences that result in increased customer satisfaction and loyalty.
The right customer success software automates and streamlines many manual, time-consuming tasks associated with managing customer relationships. By reducing the administrative load on your team, they can focus more on strategic tasks, leading to increased productivity and efficiency.
3. Gain valuable insights
One of the most critical components of customer success software is the analytical capabilities it offers. By tracking and analyzing customer behavior, preferences, and feedback, businesses can gain valuable insights into what drives customer adoption, satisfaction, and retention. These insights can guide strategic decision-making, helping to optimize their offerings and approach to align with customer expectations.
When businesses prioritize customer success, they're more likely to keep their customers for the long term. This not only saves money compared to constantly acquiring new customers, but also encourages loyal customers to refer new business. By using the right customer success software, businesses can foster these valuable relationships.
Top 18 Customer Success Software in 2023
With hundreds of customer success software options out in the market, it can be challenging to figure out which tools offer what type of features and benefits. Here are the top 17 customer success software options that can help your team build a solid tech stack for your customer-facing teams:
9 Tips for Choosing the Best Customer Success Software for Your Team
Once your team decides it's time to implement customer success software, you need to lay some groundwork before rushing into selecting a platform.
1. Check on software integrations
Make a list of your tech stack and have it handy when doing your research. If the software solution you purchase doesn't fully integrate into your existing tech, you won't realize any benefits. Specifically, look into integrations with your CRM, live chat, marketing automation, and customer onboarding software tools.
2. Collect advice from team members
It's also helpful to pull in the people who will be implementing your integrations to make sure you don't miss any potential conflicts or shortcomings.
3. Determine must-have features
Before you start demoing platforms, take the time to figure out which features are must-haves and what goals you expect to achieve by implementing software.
4. Conduct scenario workshops
An effective way to align your needs with the right software is to build out several scenarios that walk through the process of accomplishing that goal inside a particular platform. For example, if you want to get an alert when a customer becomes a churn risk, determine what data you need to signal that risk, how various software would find the risk and trigger the alert, and how and when your team will receive the message depending on which you select.
5. Thoroughly evaluate potential vendors
When selecting a software vendor, it's important to assess their reputation and customer support reliability. It's also crucial to check if they regularly update and improve their software while taking their customers' feedback into consideration. Your vendor should be a partner that's committed to helping you succeed.
6. Consider pricing and scalability
When selecting a customer success software, it's important to consider its pricing structure and value for money. It should be affordable and offer good value while also being scalable to accommodate the growth of your business. This means it should be able to handle an increased workload without requiring a complete system overhaul.
Choosing user-friendly software is critical for your team's daily productivity. Complex navigation and difficulty in using the software can lead to frustration and decreased productivity, so look for software with intuitive interfaces, clear navigation, and an easy learning curve.
8. Take advantage of trial periods or demos
To make an informed decision about your next customer success software choice, try out the trial periods or demos offered by most providers. This way, you can test the software's features, functionality, and user-friendliness in a real-world setting. Use this opportunity to evaluate whether the software is suitable for your business needs and easy for your team to use.
9. Consider security and compliance
Depending on your industry, there may be certain security standards or regulations you need to comply with. Check that the software you're considering adheres to these standards to protect your customers' data.
Drive ROI from your software stack with Whatfix
Choosing the right customer success software is a decision that impacts every aspect of your business, from day-to-day operations to long-term growth. As you navigate the complexities of this decision, remember that the goal is to enhance customer relationships, streamline processes, and ultimately drive your business forward.
Whatfix emerges as a powerful contender in this landscape, offering a comprehensive suite of features and an intuitive interface that empowers your team to deliver exceptional customer experiences. Tailored to meet the needs of businesses of all sizes, Whatfix brings scalability and versatility to your customer success operations. With Whatfix, create interactive, in-app guidance and notifications to provide your customer success team with on-demand support to get the most out of their customer success software.
Elevate your customer success strategy with Whatfix and witness a transformation that goes beyond software today.
Subscribe to the Whatfix newsletter now!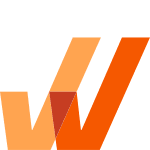 Software Clicks With Whatfix
Whatfix's digital adoption platform empowers your employees, customers, and end-users with in-app guidance, reinforcement learning, and contextual self-help support to find maximum value from software.