Sales is a demanding industry. Running between meetings, making phone calls, drafting emails, and the constant incoming text messages become a part of your daily routine. And managing all these tasks becomes even more daunting as your list of prospects and customers grows.
Sales automation helps sales teams streamline these manual and repetitive processes to focus their time on other core sales efforts and close deals.
What is Sales Automation?
Sales automation is the use of technology and tools to reduce repetitive manual tasks involved in your sales process. By automating tasks, you can reduce the workload on your sellers so they can focus more on the essential tasks that close sales – ultimately generating more revenue.
Sales automation empowers companies to automate the connection between marketing and sales teams, keep ahead of the curve, and nurture client relationships in a meaningful way.
Sales automation vs marketing automation
Marketing automation streamlines communication-centered efforts including emails, social media, and other marketing campaigns. When implemented properly, marketing automation measures and analyzes marketing activities to better qualify leads before they are assigned to individual sales reps. 
Sales automation streamlines your sales process activities including bidding, closing deals, and nurturing clients. It supports sales acceleration by ensuring that real opportunities and qualified leads don't fall through the cracks.
Both automation types have similar qualities, but they apply differently. Having both marketing and sales automation software can be the pair you need to accelerate your sales.
7 Types of Sales Automation Examples
Here are seven types of sales automation:
With the right sales automation tools, sellers can use key criteria to filter out the most promising leads based on the insights gathered from data. Prospecting automation also offers customized notifications when a new prospect matches your ide
When you capture a new lead, they need to be added to your CRM so you can start their onboarding and tracking. However, there can be a gap between capturing the lead's information and putting it into your CRM due to the tedious nature of the task. But with the right sales automation tool, sales teams can link lead capture forms so form fills can be automatically synced to your CRM, saving time and managing the lead more efficiently.
Lead enrichment is the process of filling in the gaps in your lead data, like a missing email address, first/last name, or other essential contact information. This can be an incredibly tedious and time-consuming approach to data entry. Automated lead enrichment provides sales reps with a complete prospect profile so they can nurture their relationship and move the connection forward.
Email has remained a go-to, cost-effective sales channel. Sales teams can use sales automation tools to send automated cold emailing campaigns, nurture leads, and more. The most effective sales emails are set up as sequences based on prospects' interactions, responses, and CRM data.
Scheduling a sales meeting can feel like a game of tennis – you send one proposed time to meet, your prospect answers with another suggested meeting time, you counter with a third, and so it continues. This is time-consuming, tedious, and can hamper the momentum of your sales process.
Using a meeting-scheduling sales automation tool can give prospects direct access to your calendar and allow them to schedule the meeting during any free opening. Many sellers add custom scheduling links to their email signatures for even easier scheduling.
With deal management automation software, deals can be easily distributed to individual sales reps. Create rules based on certain criteria so that every time a new deal is added, the assigned team member automatically gets notified about it.
7. Contracts and RFP generation/management
An increasing number of proposals and contracts are sent, processed, and signed electronically. Many e-signing solution tools offer analytics features that can aid in proposal creation and management. For example, you can see when a contract has beenn opened by your prospect or create a workflow where a sent proposal is followed by a friendly reminder to sign if the initial proposal hasn't been answered within a designated amount of time.
10 Benefits of Sales Automation
Here are 10 benefits of sales automation:
When you remove the burden of tedious tasks from sales reps, they're in a better position to focus on what they're best at: selling. With sales automation, your sales team's productivity and performance will improve, and as a result, you will be able to close more deals.
Automating tedious and low-value activities like lead scoring, reminders, reporting, and scheduling helps sales teams save hours each week. They can then use that time to make meaningful connections with prospects.
Automation makes your entire sales process move efficiently and intentionally. Salespeople can depend on sales automation software to provide leads with the appropriate sales collateral at the right time to move them along their decision-making process.
4. Keeps sales data consistent
Sales automation means your data will be consistent every time. Your sales data needs to stay consistent to minimize the risk of duplicates or discrepancies. With the help of sales automation, these errors and inconsistencies can be corrected. There are fewer human errors when you automate tasks, which positively impacts your sales operations and organization overall.
5. Better deal management
Deals flow easier with automation. Automation lets you track every interaction and pick up where your sales reps left off and keep your entire sales process moving smoothly. This means no rogue sales reps, missed steps, or customer service issues falling through the cracks.
6. Focus on high-quality leads
Sales automation takes on the tedious task of filtering out unfitting leads from promising prospects. By doing so, sales teams only pursue those who have a true interest in and need for the product or service offerings.
7. Better communication and collaboration
Sales automation empowers sales reps to collaborate more effectively. When everything is hosted in one place and available at the time of need, it's easy and painless for salespeople to communicate with each other. They also benefit from simplified communication with their managers when reporting sales activities or issues that require immediate attention. 
What's even better is that increased collaboration helps everyone perform better – managers can make more informed decisions in real-time while sales reps have a better sales process and more access to information.
Keeping your teams updated at all times is essential for seamless flow of your sales process. As such, instant notifications, alerts, and reminders are impactful elements of your sales automation. Choose a tool that enables you to set up custom reminders for team members to keep them updated on recent changes or developments.
Sales automation helps ensure sales reps never miss a meeting, call, or appointment. Sales automation tools help manage sales schedules for you by automatically filling up your sales calendar to minimize downtime and conflicting meetings.
Sales reporting can be complex. But when automated, sellers can report to managers with the help of CRMs. You won't have to create manual reports, and that alone can save a lot of time.
3 Challenges of Sales Automation
Here are the top three challenges of sales automation:
One of the biggest challenges in sales is striking a balance between automation and human touch. Digitization can help scale sales and marketing initiatives, but it also can lead to impersonal communications and poor service.
Passionate sellers prioritize and value the attentive service they provide customers. In fact, creating a great experience for customers is of the utmost importance to most sales teams. However, when it comes to sales automation efforts, many fear this will cause the experience to become depersonalized and stale.
According to Marketo, 66% of customers expect personalized brand interactions.
3. Adoption of sales automation tools
Sales automation streamlines tedious tasks and allows sales reps to conserve resources while delivering more impactful campaigns that generate higher ROI. But in order for this impact to be felt, your sellers have to be committed to learning how to use sales automation software the right way.
To avoid sales automation software adoption hiccups, select tools that focus on your team's success through thorough onboarding and sustained support throughout your quest to sales automation maturity. Whatfix is a Digital Adoption Platform (DAP) that enables organizations to create in-app onboarding, training, and support content to drive enterprise software adoption, support digital transformation, and find true technology ROI.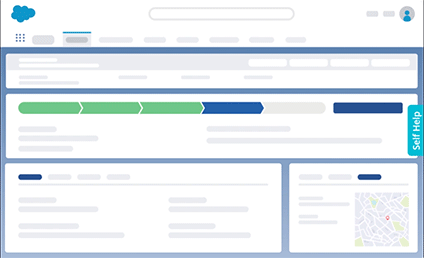 Create personalized learning & training flows for your sales automation tools with Whatfix
5 Best Practices of Sales Automation
Here are five best practices to boost sales automation success:
1. Invest in the right sales automation technology
Once you know which sales processes and tasks you want to automate, decide which automation tool(s) work best to fit your needs. Explore your sales automation software options, compare their capabilities, and include all stakeholders in your decision-making discussions.
2. Regularly test your automation
The success of your sales process is all about proactivity vs. reactivity, and the same holds true for your sales automation. Every now and then, it's crucial to check your client information and contact database. Consider using verification measures to reject fake emails and phone numbers in your forms. By running frequent tests to identify any roadblocks, you'll be better equipped to stop problems before they start and ensure smooth operations.
3. Don't feel obligated to automate everything
Companies that rely too heavily on technology and over-automate processes put themselves at risk. While some sales tasks are a better fit for automation, others benefit from human touch and personalization. Many sales teams find the most success by incorporating both automation and personalization in their sales process and learning to balance the two.
4. Label and clean your data
If your database accumulates fake or weak leads, duplicates, or outdated data, it can negatively impact your ability to reach new leads and nurture existing client relationships effectively. 
Duplicates can appear when a contact who is already in your database submits a form using a different email address, name, or other identifiers. You can manage this by merging duplicates to keep your data clean.
Fake contacts may also enter your database when someone completes a form with a fake email address or phone number. If this is the case, your automated emails will go to an address that doesn't exist which will impact your open and click rates, and your calls will go to a nonexistent line. Avoid this by putting verification measures in place to identify fake emails and phone numbers.
For any good system to be implemented, it's crucial to properly train your sales team. If not done properly, it may be difficult to achieve your desired automation impact.
Regular training about software and application updates should be scheduled so your sales reps can use your sales automation software to its fullest capabilities. Whatfix offers contextualized guidance, relevant walk-throughs, and self-help materials based on the individual sales reps and where they are within your sales automation software.
How Whatfix can support your sales automation initiatives
Many sales teams are either unaware that they aren't tapping into their full sales automation potential, or know they need to make improvements and are ready to take the next step. The right configuration and implementation could mean the difference between order and success or chaos and deal loss, and that's where a digital adoption platform can help.
Whatfix removes the barriers between your sales reps and their true productivity by automating sales processes, providing step-by-step guidance, and empowering sales reps to become self-reliant and more efficient with their time. Sales teams can automate tasks and workflow steps using Whatfix Flows to transform manual user interactions like clicks, typing, and field selections into automated workflows. 
Learn more about how Whatfix can support your sales automation initiatives today.
Subscribe to the Whatfix newsletter now!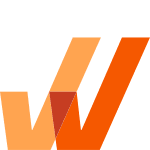 Software Clicks With Whatfix
Whatfix's digital adoption platform empowers your employees, customers, and end-users with in-app guidance, reinforcement learning, and contextual self-help support to find maximum value from software.