The COVID-19 pandemic has revealed opportunities for insurers to increase productivity, improve customer experiences, and reduce operating expenses by 40% in the coming months and years, according to McKinsey.
The early months of the pandemic put insurers in survival mode. CIOs had to put projects on hold that could have capitalized on emerging insurance trends. But now, insurers face increasing pressure to innovate over the long term.
CIOs will play a crucial role in how insurers respond to COVID-19 challenges and opportunities. In 2021, you can capitalize on six key insurance trends to drive digital transformation in your business.
1. Remote Servicing Is on the Rise
Remote servicing has become a necessity in the P&C sector with the pandemic. Customers aren't comfortable with in-person visits from adjusters, and you want to keep your employees as safe as possible. With remote servicing comes increased flexibility for customers and productivity for your employees—and there's no reason to give up these benefits even as you bounce back from the pandemic.
Remote servicing allows customers to submit virtual claims from anywhere at any time. Instead of having to call an agent, sit on hold, and wait for an adjuster to visit in person, customers get faster service that's more convenient.
And remote servicing is more productive for your employees for the same reasons. Traditionally, your field adjusters would travel from site to site and assess property or auto damages. Giving adjusters the freedom to work remotely cuts all that travel time out of the equation and enables them to handle more customers each day.
Supporting this model beyond the pandemic will give you a competitive edge in customer experience that protects your bottom line. Not only that, but greater support for remote work increases the productivity of your staff and widens your talent pool for hiring moving forward.
CIOs can support remote servicing on two fronts. First, you can increase investments in the communications and collaboration tools that enable claims adjusters and other employees to do their jobs remotely. And second, you can continuously improve digital customer experiences, especially as consumer adoption of these channels increases.
2. Use Cases for RPA Are Expanding
Any opportunity to automate labor-intensive back-office tasks is a win for insurers, which is why robotic process automation (RPA) use cases are expanding.
P&C insurers have mainly applied RPA to claims processing at this point. But the pandemic put a spotlight on emerging use cases that insurers can embrace to maximize efficiency, including:
Underwriting: RPA speeds up tedious data collection, historical analysis, and data entry processes that have always slowed underwriting down. Faster underwriting leads to faster policy delivery, which improves customer experiences.
Compliance: RPA eliminates the potential for human error during compliance tasks. Automating things like name screening and data validation will prevent unnecessary compliance penalties that could cost your company millions of dollars.
Policy Administration: RPA can automate things like policy cancellations, payouts, and form registrations to help you cut costs.
In 2021, CIOs should take the time to identify specific opportunities for RPA to automate processes and improve workflows in legacy systems. The technology is readily available, but you need to put plans in place to make it work in your unique infrastructure.
3. Personalized Pricing Is Improving Customer Satisfaction
Personalized pricing helps insurers maximize customer satisfaction and reduce churn. Customers are always looking for the lowest insurance prices. Personalizing policies ensures you're always providing the most competitive price possible.
The pricing wars aren't new for insurers. But the pandemic has intensified the competition. According to a survey from Bain & Company, more consumers are switching insurance providers for lower prices during the pandemic than in years past.
Taking a more innovative approach to pricing can give you a competitive advantage in the P&C insurance market. For CIOs, that means creating a data infrastructure that enables AI-powered systems to generate more personalized policies.
With the right data infrastructure in place, automated pricing tools can speed up your time to market for individual policies, which improves customer experiences and increases customer loyalty.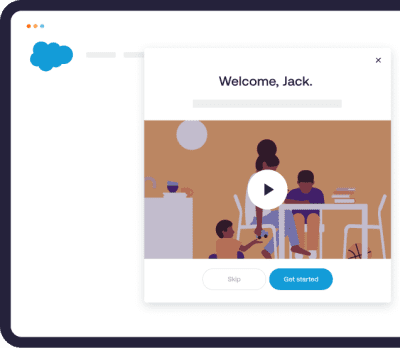 Unlock the true value of your enterprise software.
4. Insurance APIs Continue to Create New Growth Opportunities
Insurance APIs make it easier to work around the complex manual processes and legacy systems that have held digital transformation back. In the wake of the pandemic, APIs give P&C insurers ways to capture new business while also cutting backend costs.
Yet, Accenture research found that "Most insurers still have a long way to go if they want to match the use of APIs by their counterparts in other financial services sectors."
Many of the early use cases for insurance APIs revolve around usage-based models, like when sensors track driving behavior to help personalize auto insurance. But there are other opportunities for API-driven digital transformation that can drive premium growth, improve customer engagement, and cut costs:
Claims Processing: Third-party APIs give insurers access to real-time data, creating opportunities to offer more value to customers. Auto insurers, for example, can use third-party APIs to access GPS data and track driving behavior more closely. With this real-time information, you could prefill virtual claims in the event of an accident or break-in.
Risk Evaluation: External APIs give underwriters a larger pool of data to analyze during the risk evaluation process. With the right analysis tools and automations in place, all this extra data can increase both the speed and the accuracy of underwriting processes.
Ecosystem Distribution: APIs are the backbone of ecosystem partnerships, giving you new avenues for connecting with potential customers. Building APIs that integrate with partner platforms means your products can become add-on offerings for a separate purchase. For example, auto insurers can partner with dealerships to streamline quote delivery and new policy creation at the point of sale.
In 2021, CIOs should focus on creating API strategies that break down silos in IT infrastructure that could slow down future digital transformation projects.
5. InsureTech Partnerships Are Accelerating Digital Transformation
Partnerships with InsureTechs offer a lower-risk way to speed up digital transformation. Instead of investing all the resources in the long process of developing new products and services, you can integrate with InsureTechs that already offer the services or experiences your customers need.
Traditional insurers have typically viewed InsureTechs as threats. These disruptive startups are smaller, faster, and able to offer more modern customer experiences. Insurers have responded with record-breaking M&A activity in recent years—but the economic impact of the pandemic limits your M&A options.
Now, InsureTech partnership models are streamlining digital transformation initiatives. One example is the partnership between Nationwide and Bold Penguin, a commercial insurance exchange platform. According to Nationwide's Chief Innovation and Digital Officer Chetan Kandhari, "What you look for is how to take our products and try to simplify them. Through the Bold Penguin interface, we've got these APIs that allow agents to do a lot more. We want to make it easier to do the streamlined quoting process."
CIOs should monitor the market for potential InsureTech partners that fit into their overall digital transformation goals.
6. Blockchain Is Becoming a More Practical Technology
Increasingly practical applications give insurance CIOs new opportunities to leverage blockchain. Like RPA and APIs, blockchain is another technology that can minimize inefficiencies and bring automation to traditional manual, time-consuming processes. But the use cases aren't always as clear for blockchain as they are for those other insurance trends.
Tracking real-world examples of how P&C insurers are using blockchain could spark ideas for how this technology could impact your own business.
One practical example of blockchain in the insurance industry comes from a State Farm/USAA partnership. Together, they're using blockchain to transform subrogation processes. According to USAA VP of innovation Ramon Lopez, the technology "helps us automate a manual process securely and creates a permanent transaction record of each payment which can easily be verified for accuracy. It also has the potential to decrease the amount of time for consumers to receive their deductible reimbursement."
CIOs should take a more serious look at blockchain in 2021. Consider how practical applications can add financial stability to your organization as you recover from the pandemic and get a bit creative in how you implement the technology.
Help Your Employees Make the Most of These Insurance Trends
Each of the trends listed here has the potential to help you cut costs, increase revenue, and improve customer experiences—but only if the rollout strategy helps employees get the most out of new technologies.
The reality is that the typical success rate for digital transformation projects is less than 30%, according to McKinsey research. This sounds bleak. But effective digital adoption and change management strategies drive success.
Digital adoption and change management strategies empower your users to take full advantage of the new technologies you put in place—and a digital adoption platform (DAP) like Whatfix can help. Get a free demo of Whatfix, and see how you can train your employees on the latest enterprise technologies.
Increase end-user adoption with Whatfix
With Whatfix's Digital Adoption Platform, create in-app learning flows, contextual training and onboarding, and self-help knowledge bases. See it in action below.