In the dynamic landscape of modern business, customer interactions and experiences have taken center stage. Gone are the days when businesses could rely solely on the quality of their products or services. Today's customers demand more, and successful organizations are delivering through the strategic use of customer portal software.
This software is not just a tool for providing customer support. It's a powerful platform that bridges the gap between businesses and their customers, facilitating seamless, personalized, and interactive experiences. Customer portal software does more than handle queries or complaints—it engages, educates, and empowers customers, creating a stronger, more resilient relationship between companies and their clientele.
Regardless of the size or nature of your business, an understanding of customer portal software can open up new opportunities for customer satisfaction and loyalty. Join us as we unravel the many benefits of this indispensable tool in today's digitally-driven business world.
In this blog, we'll explore the immense potential of customer portal software and the profound impact it can have on the way businesses operate. From streamlining communication to integrating various service touchpoints, the capabilities of this software are far-reaching and transformative.
7 Features of Customer Portal Software
According to CX research from PWC, 42% of customers would pay more for a welcome-friendly experience. It's up to you to choose the right tools to help personalize that experience to suit the nature of your customer relationships.

Depending on factors like your customer's pain points, communication style, project scopes, and support volume, you want to build a portal that prioritizes the features they're most likely to use. Use this list of features to compare and assess your must-have elements in a one-stop digital shop for your customers.
% of customers that would pay more for a welcome-friendly experience
1. Advanced, secure file exchange
Nobody likes seeing a slow-moving progress bar signifying a long wait before business files are successfully transferred through email servers or company databases. A client portal lets your team and customers request and share important files for easy collaboration and review.
You don't have to worry about customers sending files through unsecured networks and communication channels. File management features tend to include security measures set up for businesses to store sensitive information and manage access permissions so customers only see relevant data.
Consumers say customization is the most important aspect of an organization's customer experience. This starts with affiliating all your customer experiences with an interface they recognize, like your logo, domain, website, and colors. Instead of funneling your clients through disjointed systems to submit and receive information, use client portal software to create a seamless journey that maintains the look and feel of your brand. Not only does this consistency increase brand recognition by up to 80%, but it also reflects your company's professionalism and attention to detail.
About 40% of consumers say they would pay for easy payment experiences. It's an expected standard in an age of digital wallets, automated payments, and instantaneous transactions. Instead of having clients rummage through a packed inbox for invoices, you can use client portals to streamline billing information and give customers a convenient way to make payments.
% of consumers that would pay for easy payment experiences
4. Knowledge management and community aspects
Your client portal is a hub for clients to easily locate tutorials, FAQs, and other important information that can aid their processes and projects. A client portal software allows you to arrange content so it's easy to navigate different content formats and topics.
A community forum is an even more engaging channel to promote customer education and drive product adoption. You can use client portal software to set up these forums to create productive spaces for customers to learn from each other and receive an additional layer of support.
Customer support is changing rapidly. Gone are the days when you could get away with lengthy response times and blame it on bandwidth. Today, client portals are tailored specifically to make resources available for clients 24/7 with customer self-service support. Features like advanced ticket management, AI-powered chat and call, mobile app functionalities, and more give you the power to build more productive user journeys without stretching your customer support resources thin.
With a digital adoption platform  DAP) like Whatfix, customer success teams are empowered with a no-code editor to create in-app customer education, training, and support content that overlays directly onto any application.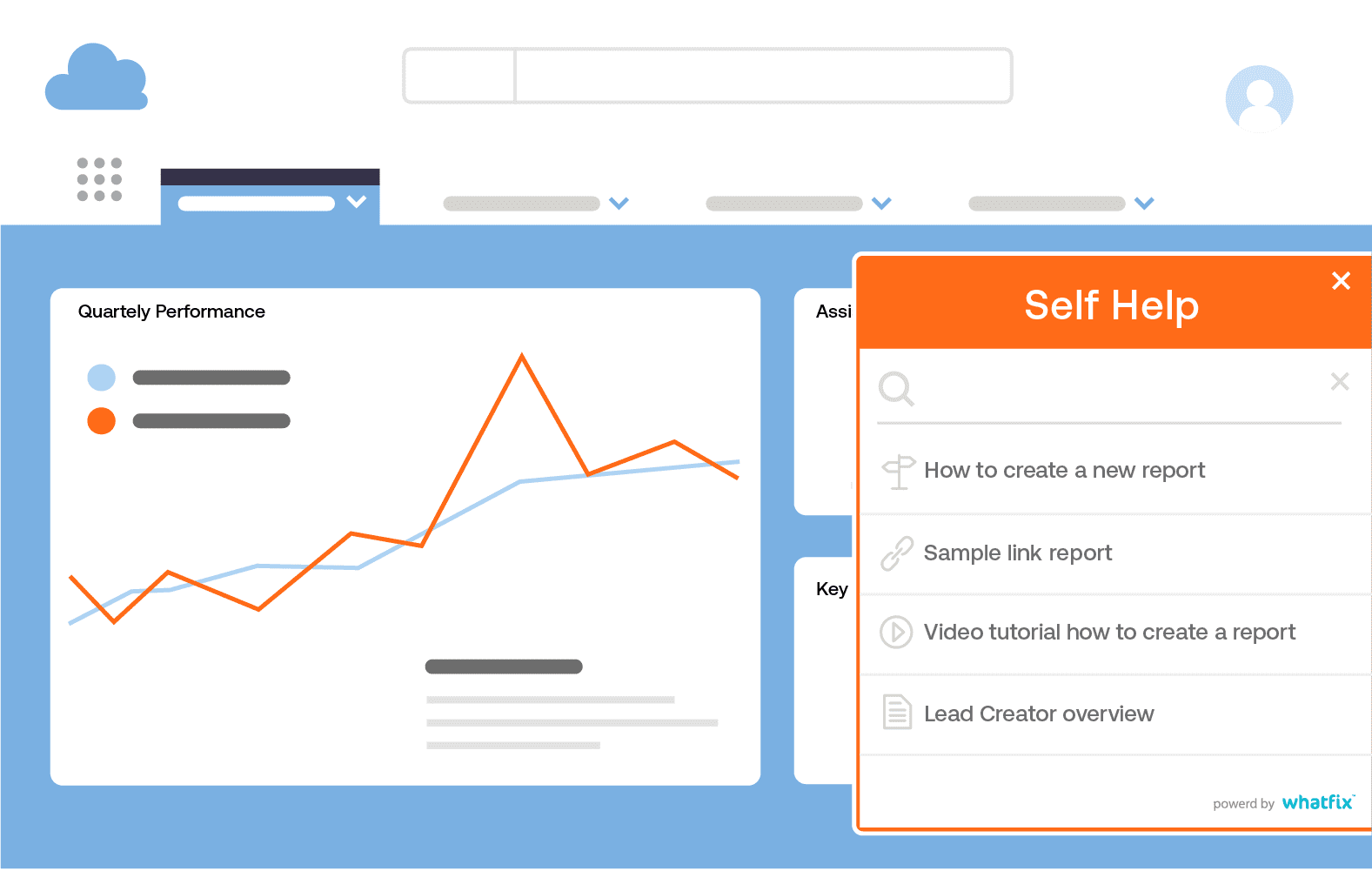 Besides providing multiple avenues for self-service client support, client portal software also makes cross-team collaboration more convenient and detail-oriented. You can use features like automated workflows, dashboards, and tagging systems to make tickets, projects, and important messages more visible to specific stakeholders. This is especially useful for large enterprises or customers that use your service across different departments.
7. Real-time support chat
Your client portal can be personalized with intelligent automation to point customers in the right direction even when support agents on your team aren't available. Over 40% of customers expect a response within an hour or less. Email is becoming less of a first choice for quick questions and queries. If a customer has an urgent need, they're more likely to click on a support chat icon and wait a few seconds for a familiar "Hi! How can I help you?"
% of customers that expect a response within an hour r less
8 Benefits of Client Portal Software
A client portal software is feature-rich, making it even more important to align your team and stakeholders on the benefits you'd like to achieve from the experience.
If you're looking to build a business case for a new client portal experience, here are a few examples you can bring back to your team:
1. On-demand information and support for customers
As responsive as you want your support managers to be, it isn't possible to get right on a support ticket at any given time. Customers interact with your business in different time zones and working hours, navigating their own crunch times and emergencies. You need to empower your users with resources that help them get the most value from your product during the moment of need. 
Airtable's support center embodies exactly what on-demand information should be: organized and intentional. It's designed to prioritize useful information, like FAQs, popular articles, trending topics, product areas, and newly released features. By covering all bases, they don't have to risk losing trust in their brand when a customer finds themselves stuck while using the product.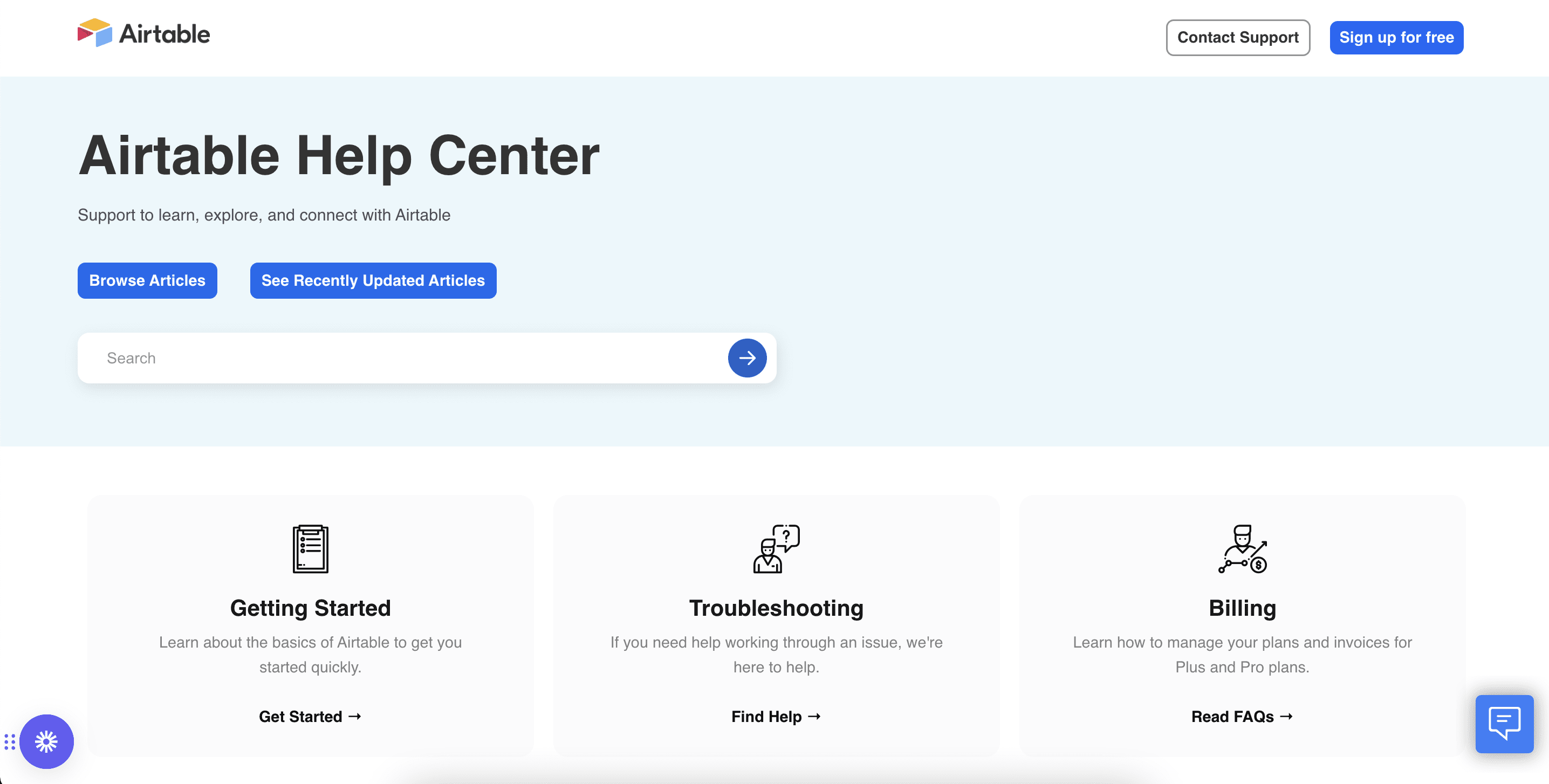 2. Reduces internal workload by deflecting support tickets and questions
Customer-facing roles are demanding, so building a customer experience that protects relationships outside and within the organization is crucial. This means using the right tools to help account managers prioritize business-critical tasks without filling their entire calendar up. 
Teams can save over 250 hours by putting the right processes in place. Ticket management systems are a must-have because it takes the onus off of organizations to track, assign, and organize support requests manually. This simple shift in a workflow can significantly free up time that is otherwise spent on repetitive tasks by deflecting support tickets.
3. Enhanced overall client experience
By managing your most important customer interactions in one place, you're helping them offload a massive chunk of stress from operating a business partnership. This streamlined system lets your company elevate customer relationships to their highest potential and provide a good customer experience. You'll always have access to the most accurate information for understanding customer needs during the most turbulent phases of their user journey.
4. Improved efficiency and productivity
Automating routine tasks like scheduling, reporting, and information retrieval can improve productivity and streamline tedious processes. By doing so, valuable time and resources can now be allocated to more strategic initiatives.
The use of client portal software allows for easy sharing of information and documents between a company and its clients. This enhanced transparency can foster better teamwork, leading to better results and increased customer satisfaction..
Using client portals is a secure and effective way of exchanging sensitive information, which reduces the risk of data breaches. It also helps businesses comply with data protection regulations, ensuring that confidential data is kept safe and protected. Using a secure space like a client portal can give businesses peace of mind that their confidential information is being handled with care and diligence.
Client portals are often self-service, which means customers can access information on their own without the need for customer service representatives. This helps reduce both labor costs and the expenses associated with paper-based processes.
Client portal software is designed to scale and adjust according to your business needs. It can efficiently handle the growing number of clients and ensure a smooth experience for both new and existing clients.
8 Challenges of Client Portal Software
Like any software, implementation is the most successful when you take the right steps toward fully integrating new processes into your customer's day-to-day activities. The last thing you want is to have your client portal add extra work and complications to their existing workflows.
Here are a few challenges to address so your client portal software offers the best experience:
Your customers likely already have a tech stack they log into and work with daily. Adding another system to the mix can add unnecessary friction. That's why it's important to have your client portal be an extension of the usual systems your customers use to interact with your brand. 
If your customers log in through your business website, make sure your portal can be easily found there. You should also opt for a tool that integrates with your customer's business apps so your self-service resources are always visible and top of mind.
2. Poor data organization
Data hygiene can make or break the entire experience. You want to keep these criteria in mind as you feed your client portal with information:
Your customers want user-friendly interfaces in line with the standard of popular digital collaboration tools like Jira, Notion, Monday.com, Confluence, and more. Keep your portal clean and visually appealing so you're not giving customers a dense and slow business platform.
3. Low adoption of new customer portal
The more features there are, the easier it is for customers and internal teams to miss out on capabilities that create the most value. Ensure that all customers and their account managers know how the portal should be used for daily activities. Customers are more likely to resist change when it comes to new systems and processes if they don't feel supported during the transition or are not confident in your team's guidance. 
To ensure the success of your new customer portal, be sure to invest in proper application onboarding, continuous training, and on-demand support resources. With a digital adoption platform like Whatfix, organizations can create in-app guided content and on-demand support like product tours, interactive walkthroughs, smart tips, onboarding task lists, and self-help wikis – all with a no-code editor.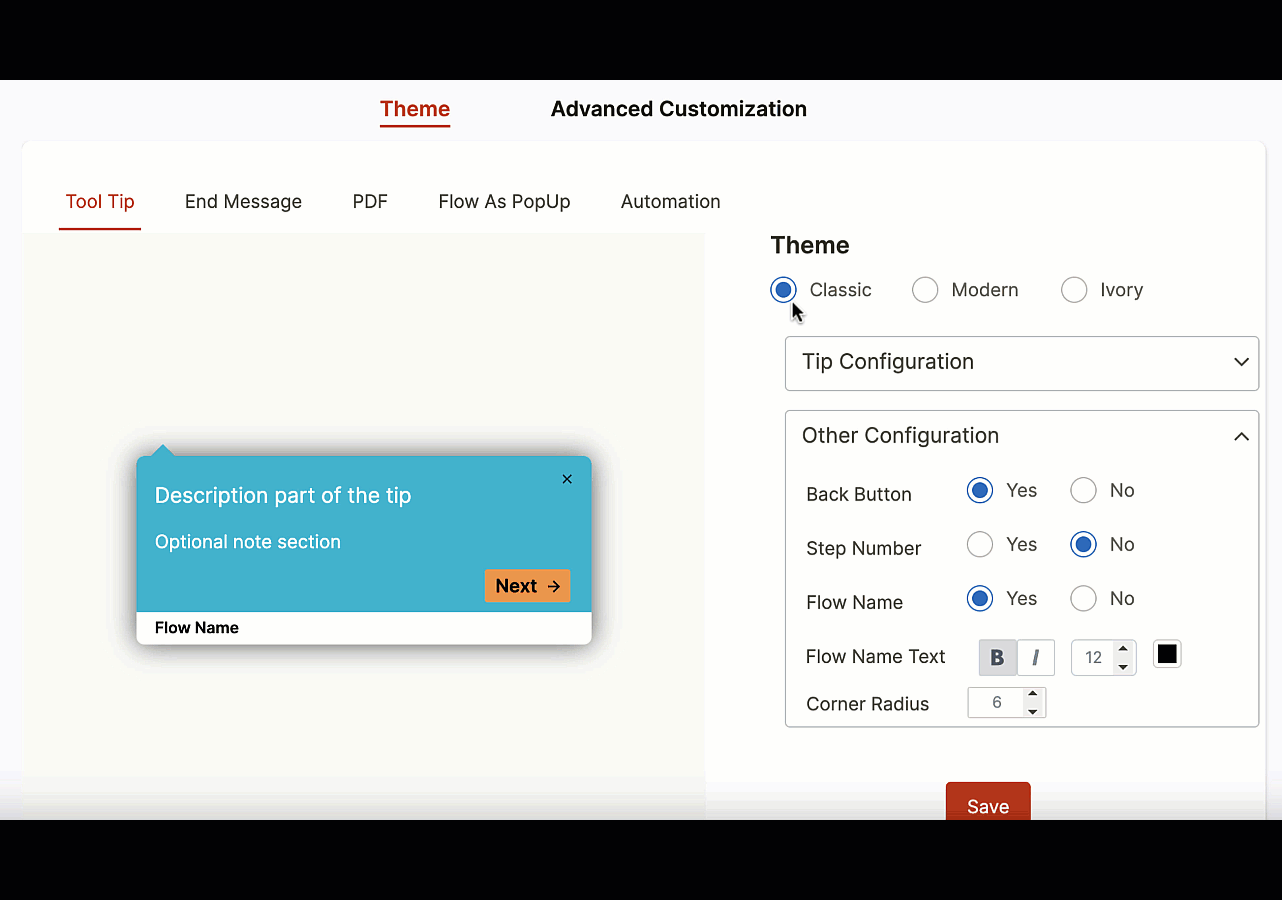 4. Interrupted search & navigation
Important information can easily be left unfound if customers can't search through your portal intuitively. Your software should allow you to create navigation paths with minimal clicks and screens. If you have to tap ten buttons across multiple tabs just to review progress on a support ticket, you'll find a portal more exhausting than convenient. You want to keep your most popular features front and center. 
For example, Salesforce recommends its customers use the following questions when designing their account homepage.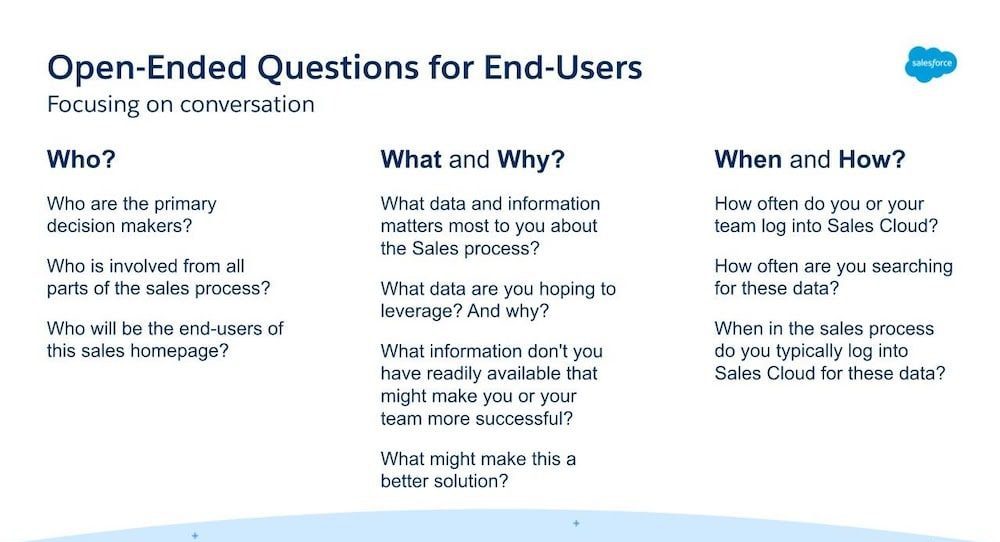 This automatically points teams toward tabs they want to keep open. The same intentions should drive how you design and arrange elements in your client portal.
Efficient and consistent data integration is crucial for client portals to operate seamlessly within your organization. Poor integration can lead to operational inefficiencies and data inconsistencies, which can negatively impact the overall performance of your systems. That's why it's essential to ensure that your client portals are designed to interact seamlessly with other systems in your company, enabling smooth data flow and optimal performance.
6. Security and privacy concerns
Although client portals are typically safer than conventional communication methods, they can still be susceptible to cyber threats. Because of this, it's essential to implement strong security protocols to safeguard confidential information.
Some ways to protect your client portal data include:
7. High implementation costs
While client portals can provide significant cost savings in the long run, it's important to note that the initial implementation can involve significant expenses. These expenses may include the cost of acquiring the software itself, as well as expenses associated with training staff and clients on how to use it.  There may also be costs related to customizing the software to ensure it meets the specific needs and requirements of the company in question. 
While these costs may seem daunting at first, it's important to keep in mind that the benefits of implementing a client portal can be substantial and may ultimately outweigh the initial costs incurred.
8. Maintenance and support
To ensure the seamless operation of your client portal, it's important to conduct regular maintenance and updates. Neglecting to provide adequate support can result in unwanted downtime, glitches, or other complications that can significantly impact the user experience. That's why it's essential to prioritize proactive measures to keep the portal functional and user-friendly.
16 Best Client & Customer Portal Software in 2023
Level up your client portal software implementation with Whatfix
Client support portals come in many forms, from point products solely dedicated to consolidated communication to separate modules of a full-blown helpdesk solution. But the effectiveness of these portals largely depends on how well users can navigate them.
With Whatfix, companies are empowered to create in-app guided content and on-demand self-help support to provide customers with contextual help in their moment of need. This ensures the successful implementation of a new client portal by driving adoption across your customers.
Learn more about how Whatfix can support your client portal software adoption today.
Subscribe to the Whatfix newsletter now!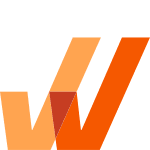 Software Clicks With Whatfix
Whatfix's digital adoption platform empowers your employees, customers, and end-users with in-app guidance, reinforcement learning, and contextual self-help support to find maximum value from software.