To maintain a profitable business, you need to think strategically about how to select and purchase your goods and services. What if an organization can't ensure a timely supply of goods and services critical for business operations? It inevitably lags behind the competition. 
An effective procurement process is a way to avoid the problem. It lets you reduce business expenses, invest in high-quality software and services, save employees' time, and ensure higher transparency.
So what does procurement mean for your business, and how do you implement it successfully? Read on to find out. 
Procurement is an act of sourcing and obtaining goods and services necessary for maintaining business processes. It involves purchase planning, specification determination, research, sourcing, pricing negotiations, making purchase decisions, and further supply control.
The ultimate goal of procurement is investing in high-quality, cost-effective supplies that deliver the highest possible value for the business.
Procurement vs Purchasing
Are procurement and purchasing the same? They seem similar but are actually different.
Procurement involves multiple steps from identifying the need to keeping the records. Purchasing focuses on transactions and is a part of the procurement process. 
Let's look at the key differences between procurement and purchasing:
| | |
| --- | --- |
| Procurement | Purchasing |
| Long-term, strategic approach | Short-term, transaction-focused |
| Starts long before the purchase decision and continues after the transaction happens | Limited to the purchasing process |
| Aims at getting the highest value out of the solution | Aims at identifying the solution with the best price |
| Builds long-lasting relationships with vendors | Doesn't involve vendor relationship management |
| Proactive approach: identifies the need | Reactive approach: fulfills the need that's been identified previously |
Simply put, when you're looking to invest in a new CRM software, you'll be involved in procurement management, as you are looking for a vendor to supply you with a CRM. 
If you buy a new piece of equipment – say a new monitor or desk – for a team member, it's purchasing. This could turn into procurement once you decide to find a vendor supplying you with those new monitors or desks to scale and streamline that purchasing process.
Procurement vs Strategic Sourcing
If you dig deeper into the topic of procurement management, you'll notice it often goes hand in hand with strategic sourcing. Indeed, these are very similar and interrelated concepts. Instead of opposing these two, it's best to consider strategic sourcing as a part of a larger concept, which is procurement.
But what exactly is strategic sourcing?
Strategic sourcing is the process of developing the supply chain infrastructure ensuring the lowest-end costs for the business. It involves proactive and continuous evaluation of the sourcing activities within the organization aimed at optimizing its supply base. Procurement, on the other hand, leverages the existing supply chains to ensure a steady flow of supplies. 
Sourcing uses insights from procurement for managing supplier relationships, while procurement builds on that foundation to obtain requisitions. 
One example of strategic sourcing would be negotiating a longer contract with a software vendor with a lower monthly rate. This way, strategic sourcing can be viewed as an extension of the procurement process. 
There are three types of procurement processes:
Direct procurement

Indirect procurement

Services procurement
We'll look at the specifics of each procurement type below.
Direct procurement is the process of looking into obtaining goods or services that directly affect the company's bottom line. 
For example, for a smartphone manufacturer, direct procurement would mean procuring resources such as chips, processors, screens, and so forth that are directly related to the offering of the business.
Indirect procurement is the act of sourcing supplies necessary to successfully perform everyday business operations. By reducing production costs and optimizing processes, this type of procurement affects business profitability indirectly.
One of the examples of indirect procurement is looking into investing in CRM software that will allow your company to streamline the sales process and facilitate customer relationship management. Your company can still deliver products or services without this software, but it won't be half as effective as the company using a sophisticated CRM solution.
Services procurement is aimed at sourcing contractors or agencies to obtain the expertise necessary to optimize processes, develop end-products, or reach any other goal. It can be referred to as strategic outsourcing. 
For example, signing a contract with a marketing consultant who will help you set up paid advertising campaigns is a part of the services procurement process.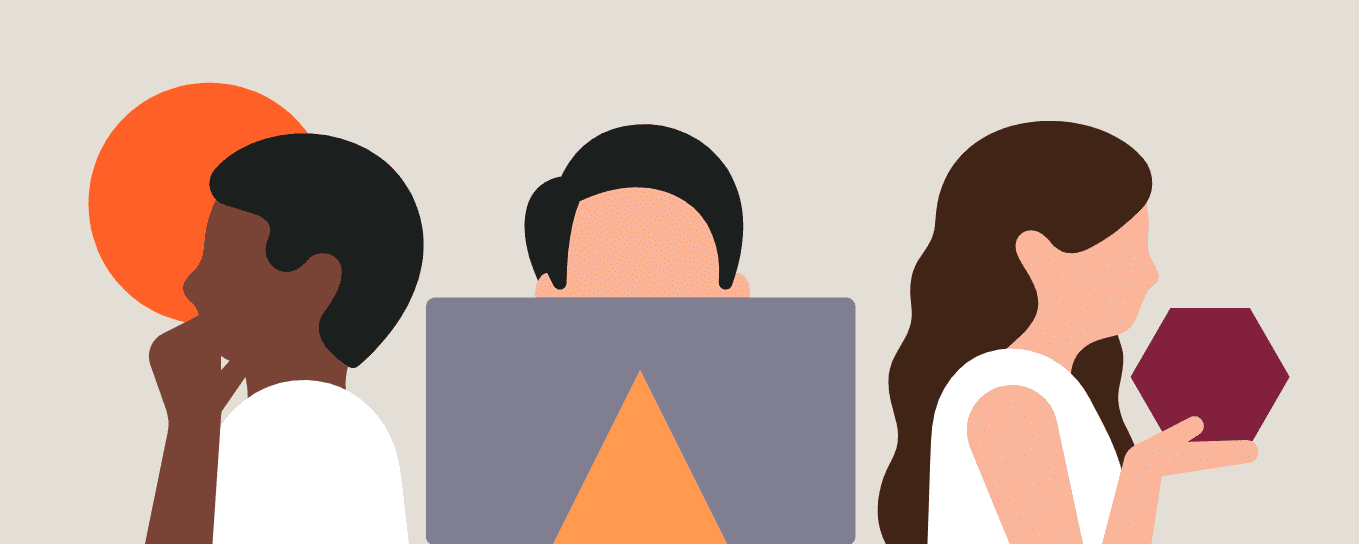 Unlock the Full Potential of Your S2P Applications with a Digital Adoption Platform
How Does Procurement Impacts Business
To fully experience the benefits of procurement, companies hire procurement managers or even build dedicated teams. What makes them do it? Why should your company bother procurement management?
1. Increases Cost Savings
Apparently, the time and effort spent on procurement can be justified by the resulting cost savings.
The procurement process itself lets you identify and source the most cost-efficient resources possible. But there's more. Establishing an effective procurement process involves developing a centralized approach to supply sourcing, cost management, e-invoicing, and tracking. A resulting central database provides all the tools for receiving timely reports, tracking vendors, and, most importantly, identifying cost reduction opportunities in the long term.
2. Improves Supplier Relationship Management
Supplier relationship management (SRM) allows you to not only get more lucrative deals but also maintain an uninterrupted supply of goods and services critical to organizational functioning. 
Procurement builds a ground for successful supplier relationship management by setting clear expectations with suppliers. The strategic approach focuses on building mutually beneficial relationships with vendors, thus ensuring both sides are interested in the continuous partnership.
3. Improves Process Efficiency & Automation
Procurement technology is a powerful driver of organizational efficiency. It automates and streamlines strategic sourcing processes, reduces supply chain risks, and optimizes repetitive tasks, like research and reporting.
4. Standardized Contract Lifecycle
An established procurement process creates a standardized contract lifecycle management procedure. What does it mean, and why is it important for you?
The contract lifecycle management includes all the key stages from contact creation to termination or renewal. Without a standardized procedure, contract lifecycle management can become another costly item of expenditure for your organization. 
Procurement drives the standardization of contract lifecycle through developing contract templates, using predefined language, and storing all the data – that can be retrieved and/or reused – in a centralized system.
8 Steps in the Procurement Process Flow
First, you recognize the need for a solution. It's best to identify one before it becomes an organizational blocker. It's what differentiates strategic procurement from scarcity-driven buying decisions.
Once the need is recognized, you need to determine the specifications, budget, objectives, and an approximate timeline. It's also good to research vendors providing products and services that meet your requirements to have a better understanding of the market. 
When the key information is documented, the request can be submitted for review.
Next, a person or team responsible for approving purchases – it can be a department manager, office managers, or the financial team – reviews the specifications as well as budget availability and approves or denies the request.
If the purchase request is approved, the selection process starts. Based on the previous research, you need to identify a few vendors that best meet your criteria.
To choose one vendor, ask the shortlisted suppliers to send quotations your way. When you have all the data at your disposal, you can make an informed decision.
6. Negotiation and contract
There are typically things to discuss with suppliers before signing the contract. You might need to negotiate delivery time, discount, or anything else to get the best possible deal.
After receiving the goods or services, the company evaluates how the supply meets the requirements being discussed. 
8. Supplier relationship management
If you choose to continue your relationships with the vendor, you'll need to stay in contact with them. Keep them updated on your supplier experience and notify them of any issues with the product or services received.
Get your procurement process checklist now!
✓ Thank you, the checklist will be sent to your email
Mini Case Study: The World Bank
The World Bank introduced a procurement framework promoting tailored procurement approaches that emphasize choice, quality, and adaptation with the goal of determining the best value for the money invested. 
The framework consists of four points:
A Project Procurement Strategy for Development (PPSD) is used for analyzing the needs and risks of a project. This analysis reveals the ways for an organization to engage with prospective suppliers in the most effective way.

All procurements financed by the World Bank are powered by the Value for Money principle. The focus shifts from suppliers providing the lowest quotes to the ones that offer the best total cost and value in the long term.

Any concerns during the procurement process are resolved before the contract is signed.

The World Bank assists contract management of procurements with high value and high risk to resolve possible problems quickly and ensure the best business outcomes.
KPIs & Metrics for Monitoring the Procurement Process
Measuring the effectiveness of the procurement efforts is the key step toward building a solid process. Here are 4 major KPIs that you should be measuring:
Purchase Order Cycle Time: Purchase order cycle time

is the average time it takes from getting started with processing requisitions to transmitting purchase orders to vendors. 

Supplier Lead Time: Supplier lead time

is the average time that passes between sending a purchase order and receiving supplies.

Supplier Defect Rate: Supplier defect rate

is a KPI

measuring supply quality. It's the number of procured products or services that don't meet quality specifications out of the total number of supplies.

Fulfillment Accuracy: Fulfillment accuracy

measures the number of accurately fulfilled orders out of the total number of orders.
5 Best Practices to Optimize the Procurement Process
How do you nail procurement? We've highlighted the 5 best practices for optimizing the procurement process:
1. Risk Identification & Mitigation
Mind the risks involved in making a purchase decision and implement risk management processes to predict and prevent possible issues. Price fluctuations, inaccurate forecasting, supply disruptions, and many more problems can impact your supplier relationships and put your organization at risk. To mitigate those risks, develop a response strategy that involves diversifying suppliers, implementing supply chain management software, defining clear terms for terminating contracts, etc.
2. Inventory Optimization
Inventory optimization is the practice of controlling the amount of inventory and ensuring that it meets your current and future needs. The tricky part is balancing between preventing stockouts and avoiding overstocking.
3. Strengthen Your Vendor Management Practices
If you want to build long-term relationships with vendors, spend time establishing a vendor management strategy. It involves streamlining the practices of invoice processing, communication, and vendor monitoring. Creating a single system for managing vendor relationships will help to keep open communication and ensure accountability of both sides.
4. Establish a Custom Workflow
There's no one-size-fits-all strategy. You need to develop a workflow that works for your specific needs. With a structured procurement workflow in place, you'll be able to spend less time managing the process and more time researching the information necessary to make an informed decision.
5. Automate Procurement Process with eProcurement Solutions
Performing the procurement process manually is a take-consuming task that's also prone to errors. Automation allows you to optimize supply chains, relieve staff of routine tasks, and free up for more important processes, like improving vendor relationships or finding more cost-effective supplies.
5 Best Procurement Software Tools in 2023
Streamlining and automating the procurement management process would be impossible without technology. These five best procurement software tools will help you build a more effective procurement flow:

Pricing: Feature-based pricing
G2 Review Rating: 4.1
Coupa – A procurement management solution, Coupa aims at simplifying purchase requisition and order processes for all users. Inside a central repository, procurement managers can easily store and manage contracts, mass update terms, and terminate contracts in bulk.

Pricing: Custom-pricing
G2 Review Rating: 3.9
SAP Ariba provides procurement and supply chain solutions enabling more effective collaboration on contract management, control of suppliers, invoicing, etc. It's a sophisticated solution for large companies and enterprises willing to automate the entire procurement lifecycle.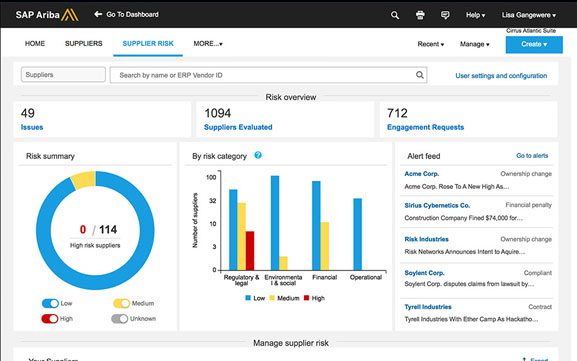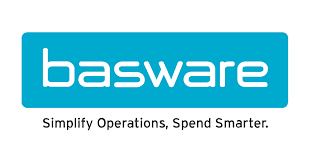 Pricing: Custom-pricing
G2 Review Rating: 3.7
Basware is an ultimate procure-to-pay solution for enterprises willing to eliminate manual procurement processes. An AI-powered e-procurement platform reduces manual handling of invoices, mitigates supply chain risks, and increases supplier collaboration.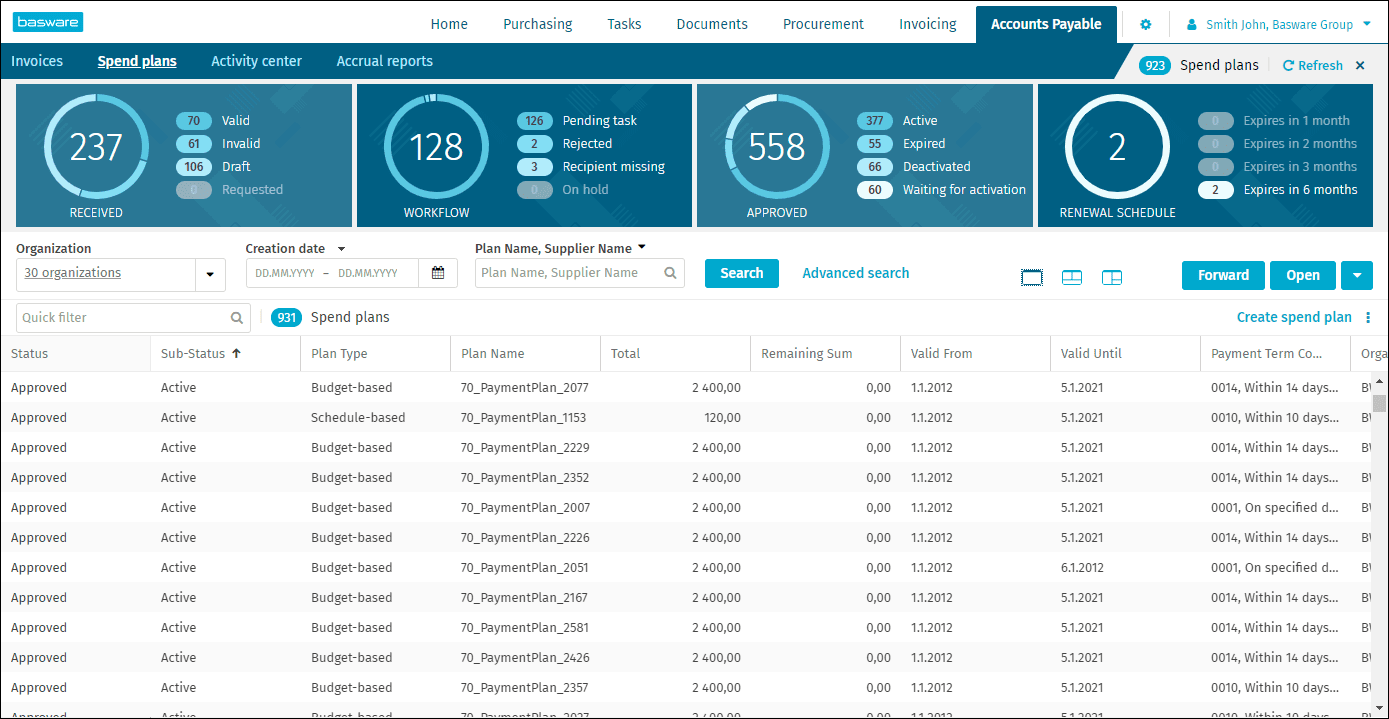 Pricing: $35 for less than 20 users
G2 Review Rating: 4.8
Precoro is a procurement software tool that helps small and mid-sized businesses to manage orders, automate approval workflows, control spending, and receive real-time data in one place.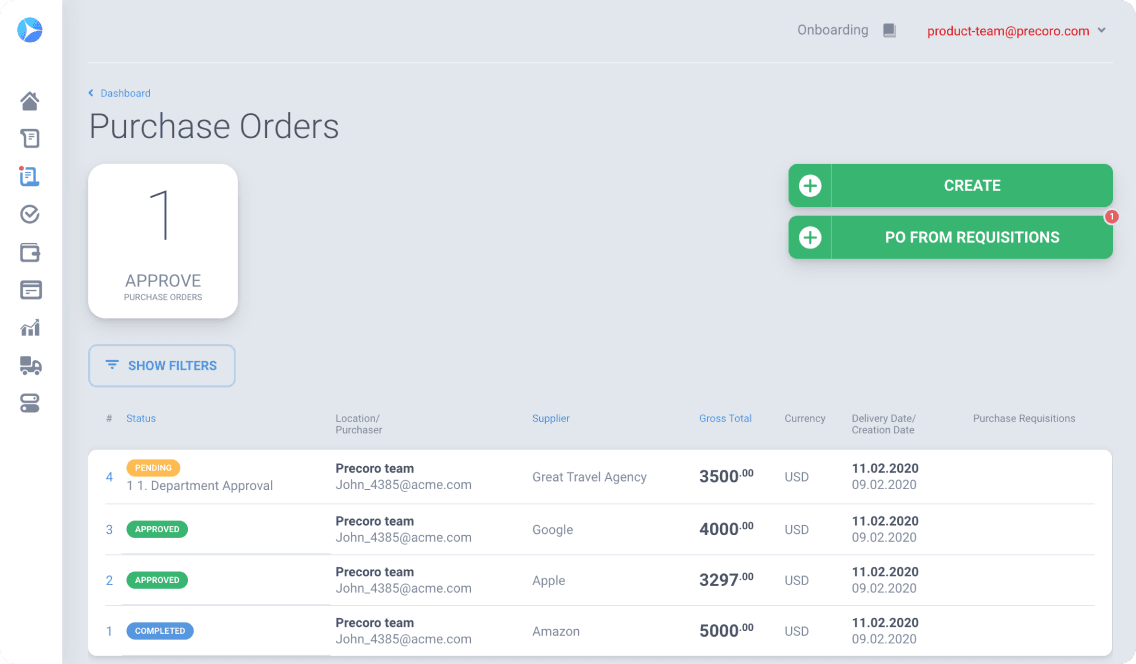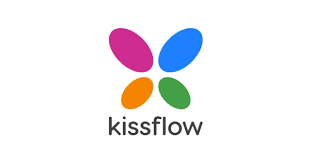 5. Kissflow Procurement Cloud
Pricing: custom-pricing
G2 Review Rating: 4.8
Kissflow Procurement Cloud is a flexible procurement software for mid-sized companies. The platform streamlines all the key procurement flows from purchase requisitions to invoicing.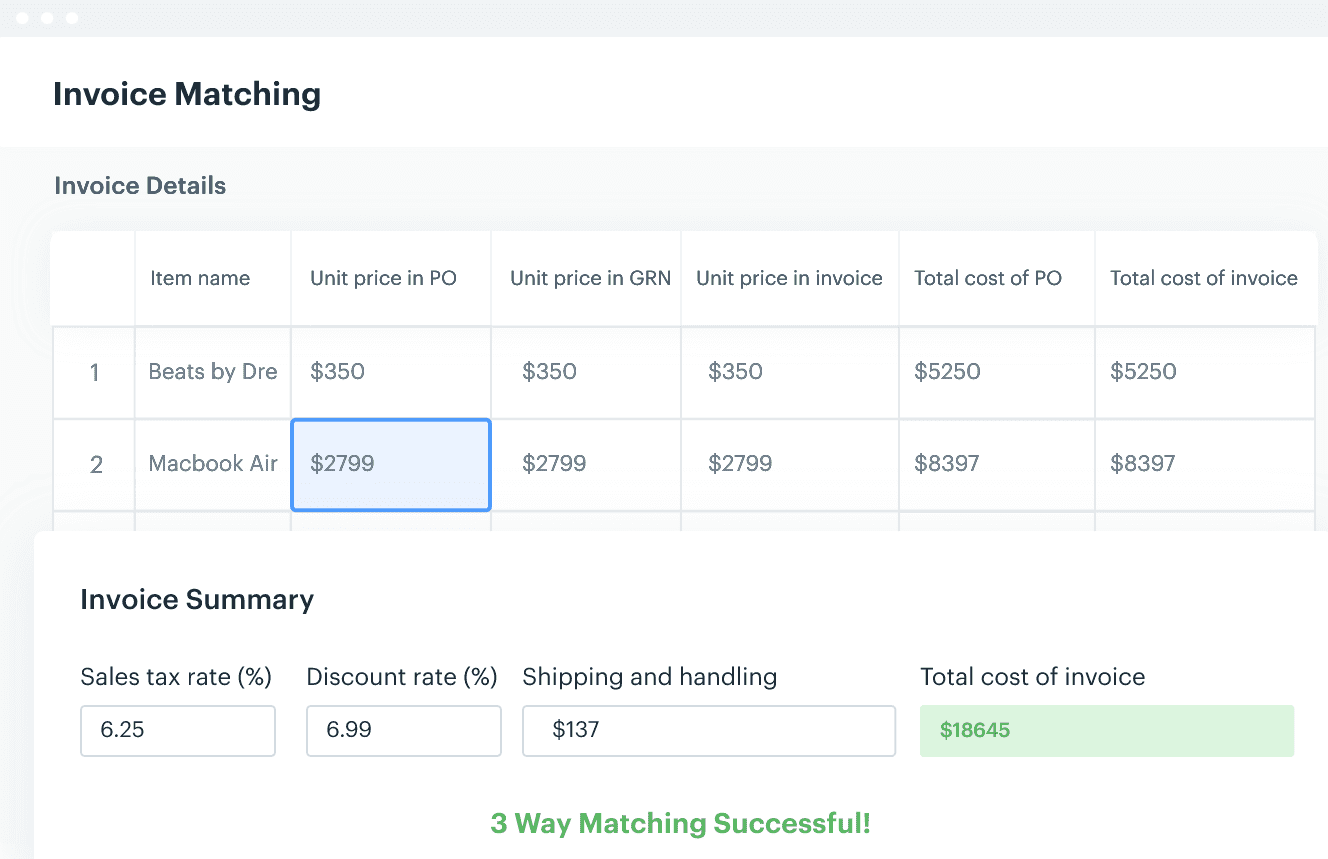 Drive adoption of your procurement process and software with Whatfix's in-app guidance
A comprehensive procurement software delivers unparalleled value to enterprises by working on the pain points of both sourcing and procurement teams. It becomes a single source of truth to minimize human errors and streamline the overall procurement process. 
Given the inherent benefits of a procurement solution, it has associated product adoption challenges and change management risks. Procurement tools are complex and challenging applications, and it's difficult to train employees to perform even simple tasks such as participating in an e-auction, submitting their RFx responses, and raising a purchase requisition. 
Employees may find it difficult to memorize certain clicks and flows to complete required tasks. Digital adoption platforms such as Whatfix are constant in-app companions that drive procurement and S2P application adoption through engaging and intuitive content such as interactive walkthroughs, task lists, and self-help widgets.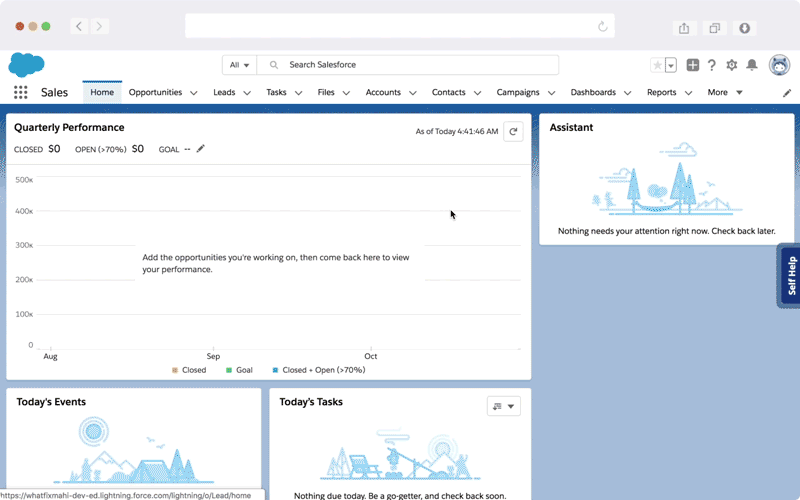 Whatfix is power-packed with features such as beacons, smart tips, and data validation to accelerate digital transformation initiatives like digital procurement. Organizations are able to track how employees are using their new procurement technology with behavioral analytics, and use that data to create new training content and improve existing flows.
To learn more about how Whatfix can help your organization embrace digital procurement, schedule a demo with our experts today!
Subscribe to the Whatfix newsletter now!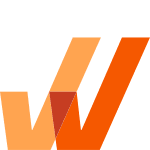 Request a demo to see how Whatfix empowers organizations to improve end-user adoption and provide on-demand customer support