Think about the last time you planned a trip, whether it was a big international trip, domestic business travel, or a quick staycation. 
How much of your trip planning and bookings were done through digital means? 
Living in the digital age, the answer is probably all of it. From flights and hotels to browsing for fun things to making restaurant bookings, and using credit card rewards, there's a whole ecosystem of apps and services that we can use to make each part of our trip quick and easy. 
Integrating digital solutions into the hospitality industry isn't an entirely new occurrence. But the desperation of hospitality organizations during the pandemic sent many into a frenzy for the latest tools in the market. The result of this shift is an industry that is now spoiled for choice when it comes to digital platforms, with many making rash decisions due to short-term pressure. 
Nick Liddle, commercial director at the restaurant software, Vita Mojo, tells Computer Weekly that the uptick in digital solutions for hospitality organizations meant more "people cobbled things together and created a Frankenstein-like mess that requires a lot of manual work."
This sudden acceleration toward digital transformation has undoubtedly resulted in disjointed systems, confused employees, and inefficient customer experiences. But optimizing technology channels with a clear and systematic approach to digital adoption can help organizations maximize their systems without stretching resources beyond their limits.
What Is Digital Adoption In Hospitality?
In the context of the hospitality industry, digital adoption refers to the integration and utilization of digital technologies and tools to enhance the overall guest experience, operational efficiency, and business processes.
Digital adoption in hospitality encompasses the implementation and utilization of various digital solutions, such as mobile applications, self-service kiosks, online booking systems, digital menus, contactless payments, and guest management platforms. 
By embracing these digital innovations, hospitality businesses can streamline operations, provide personalized guest services, improve communication, and gain valuable insights through data analytics. Digital adoption in hospitality is becoming increasingly crucial in meeting the evolving expectations of tech-savvy guests and staying competitive in the modern hospitality landscape.
Digital adoption tactics go beyond the technology itself, enabling organizations to think about how technology fits into broader goals at an organizational level. Technology alone won't deliver the ROI," says Tristan Gadsby, founder of the hospitality experience platform, Alliants, in an interview with Skift. 
Investments made into adoption initiatives are meant for the long-term, whether that's through unlocking revenue growth, inspiring a particular work culture, building trust with customers, or gaining a competitive edge in the market. 
"It's essential for the entire organization, including the operations, marketing, and technology teams, to fully adopt and embrace the new solution. These experiences cannot come to life without their involvement, as hospitality remains an inherently human business," he adds. 
Opportunities For Digital Adoption In the Hospitality Industry
Digital adoption unlocks opportunities for the hospitality industry across all functions and bottom-line goals, including: 
Sales:

Solutions like electronic point of sales (EPoS), mobile ordering and paying, and click and collect are some of the many ways hospitality businesses use digital channels to simplify sales and make products accessible to a broader audience. These solutions open up more avenues for companies to conduct higher volumes of sales without putting the buyer experience at risk of long wait times and low-quality service.

Marketing:

Data collected from digital channels help hospitality businesses better understand their customers and how purchasing decisions are made. Customer activity on mobile apps, booking platforms, websites, and social media gives businesses a holistic look at their ideal customers. Beyond surface-level demographic information, these interactions help pinpoint more specific characteristics of buyers — like when they're more likely to make bookings, what on-page elements they click the most, their order history, and items or bookings they've abandoned during the buying process.

Customer retention: Beyond booking and purchasing data, businesses can capture how customers move through digital channels to understand engagement levels. Simple interactions such as page scrolls, hovers, and clicks can accurately depict how customers enjoy digital platforms. For example, pages or buttons with low engagement can signal a visibility or navigation issue that prevents customers from discovering a product they might want. Hospitality businesses track these analytics with digital adoption platforms to identify opportunities to increase customer retention by optimizing their technology solutions,
Employee training: Implementing digital adoption platforms like Whatfix enables hospitality organizations to scale technology training and employee onboarding. As technology opens the doors for higher volumes of transactions and interactions across different channels, smooth internal operations are critical for businesses to maintain the speed and quality of services. Food and beverage technology company,

BeerBoard

, used Whatfix to help its clients — made up of retailers, brewers, and distributors — to better utilize its SmartBar platform for real-time insights and analytics. " By shortening the learning curve for our users, Whatfix has helped our clients achieve the benefits of our SmartBar platform much quicker," says Sundar Ravindran, Chief Technology Officer at BeerBoard.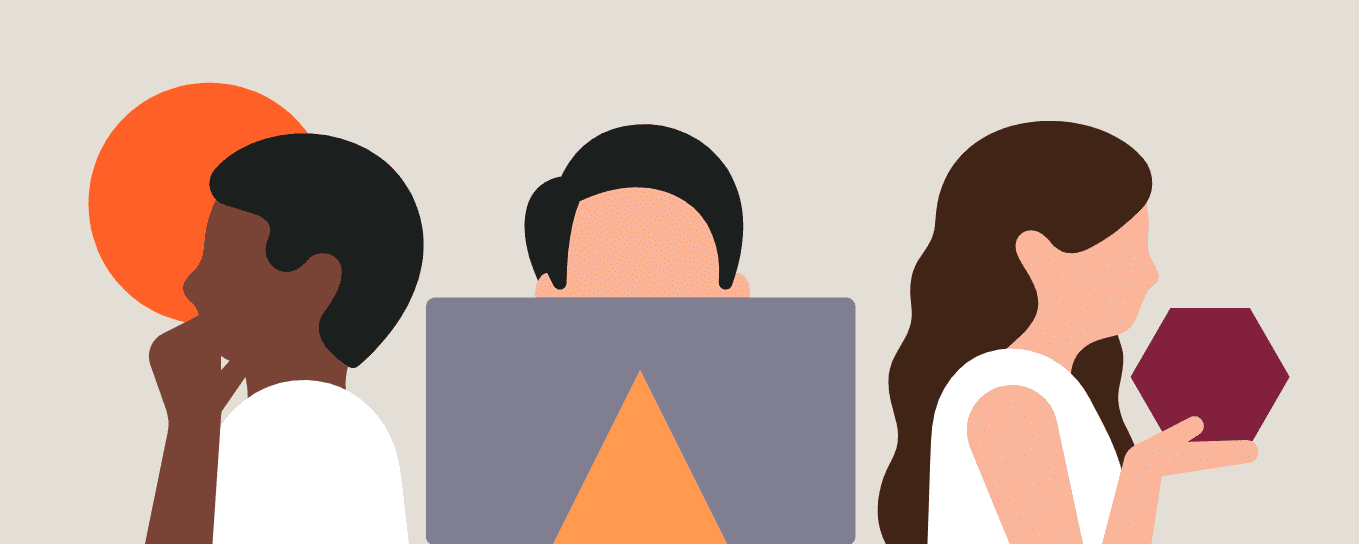 How integrating Whatfix's Digital Adoption Solution with BeerBoard's SmartBar platform improved employee training
Benefits of Digital Adoption In Hospitality
In a world where everyone and everything is online, can hospitality organizations really get away with half-baked digital transformation strategies? 
The answer is no. There are simply too many great examples across industries for customers to draw a comparison and lose confidence in a brand. 
With digital adoption top of mind, the hospitality industry can emerge as a leading disruptor by carefully deploying the right tools to: 
1. Build a genuine customer experience
Digital adoption in hospitality plays a pivotal role in building a genuine customer experience by seamlessly integrating technology to enhance every touchpoint of a guest's journey. From the initial booking process through mobile apps or online platforms to self-check-in kiosks, digital adoption streamlines the guest experience, reducing wait times and enhancing convenience. 
Personalized recommendations and tailored services based on guest preferences are made possible through data-driven insights gathered from digital interactions. Moreover, guest feedback is actively sought through digital feedback mechanisms, enabling hotels and restaurants to respond promptly to any concerns and continuously improve their offerings. By embracing digital tools, hospitality businesses can create a seamless and delightful customer journey, fostering genuine connections with guests and leaving a lasting positive impression.
2. Improve operational efficiency
Investing in digital adoption tools helps your employees work quicker and manage operations at scale without compromising quality. This is especially beneficial in understaffed industries like restaurants, bars, hotels, and casinos in the US that had nearly two million unfilled openings early this year. 
Digital adoption helps organizations better utilize technology to reduce staff workload on manual and repetitive tasks. For example, automated processes for customer check-ins, billing, inventory management, scheduling, and cross-functional collaboration give employees less to worry about with administrative operations and allow them to focus on delivering customer experiences that meet expectations. 

3. Increase revenue generation
The diversification of purchasing and customer acquisition channels not only contributes to more revenue generation but also makes revenue streams more reliable. 
Hospitality organizations use digital channels to facilitate higher volumes of transactions in different places while consistently reaching new customers through personalized and targeted marketing campaigns. Another major avenue for revenue generation lies in how digital adoption allows businesses to explore untapped revenue pools. This opportunity is especially prominent in the food and beverages industry, like how the Azurri Group used the pandemic to create virtual brands from existing kitchens and introduce new products to retailers. 
A report by McKinsey also highlighted how the effective integration of food delivery services into restaurants empowers businesses with data they can use to create custom menus for each consumer. These personalized menus consider food preferences, allergies, and tailored recommendations, giving companies a set-it-and-forget-it approach that proactively encourages customers to increase their total order value.  
4. Practice data-driven decision making
Trailing behind the need for better customer experiences, 74% of hospitality business operators say they use digitization to gather more data and insight into their business. More digital channels mean more avenues for companies to analyze both customer and employee interactions.
The procurement platform, Marketboomer, used Whatfix's digital adoption platform to help its clients in the hospitality industry accelerate effective training programs and technology onboarding. Whatfix gave their team visibility into how employees interacted with in-app self-help content to address their questions and concerns. They discovered that employees could use Whatfix's content for support 98% of the time, decreasing the volume of customer support tickets. Deeper data could also show them the exact content that was being engaged and where in the product it happened, giving businesses a better idea of employee friction within existing technology platforms.
5. Establish agility and adaptability
In the wake of the pandemic, many businesses in the hospitality sector have been turning toward agile methodologies — rooted in the idea of agile software development — to adapt to travel and leisure disruptions. Melissa Jurkoic, Chief Experience Officer at the hospitality software Thynk.Cloud writes about three principles hospitality businesses can follow to embrace this agile mindset. 
Look at unexpected challenges as opportunities instead of setbacks

Build projects around engaged and motivated people instead of processes

Reflect on progress regularly 
The role of effective technology adoption in enabling these principles is imminent. Accurate and timely data about your customers and employees are crucial for organizations to equip teams with the right tools, processes, and overarching strategies.
Whether managing limited resources, meeting new customer demands, or optimizing products for new audiences, proficiency in managing and maintaining processes across different platforms allows hospitality businesses to pivot without putting their operations at risk. 
Guidelines For Implementing Successful Digital Adoption In Hospitality
Although digital channels aren't a stranger to the hospitality industry, some organizations fail to recognize the importance of using technology intentionally to generate results. Common mistakes include: 
Saying yes to too many services

Being overly dependent on technology for customer communication

Not understanding how technology contributes to overall KPIs 

Not instilling a data-driven culture to support new technology implementation
Prioritizing these digital adoption guidelines can help companies avoid these pitfalls: 
1. Assess your current state
Before implementing digital adoption tactics into different business functions, understand where your organization currently stands in its digital capabilities. You'll want to evaluate existing factors, such as:
User experience

: Do your customers and employees face any bottlenecks with current digital tools and systems? Identify each pain point or bottleneck that inhibits these technology users from doing their best work. 

Data quality

: Is the data flowing in and out of your systems accurate and actionable? Data hygiene and maintenance can easily fall out of order as teams and technology stacks grow. If you're dealing with inaccurate, outdated, or incomplete data, you wouldn't want to introduce new data sources until you've addressed these issues.

Digital literacy

: Do your employees and customers have the digital proficiency required to adjust to more elaborate digital initiatives? Your technology is only as impactful if it empowers people to do more, better. Before committing to new digital initiatives, ensure there aren't any digital literacy gaps preventing users from getting any benefits. 
2. Find a suitable digital adoption strategy
A digital adoption strategy will help hospitality organizations avoid the pitfalls of poor technology integrations, which have proven to negatively impact businesses that rushed into going digital during the pandemic. Kim Teo, co-founder of Mr. Yum, tells Computer Weekly that companies that made hasty decisions during the pandemic ended up with more manual work due to technology instead of streamlined processes.
Hospitality businesses will benefit from guiding principles defining how their digital adoption efforts should tie into their culture, goals, and resource availability. McKinsey outlines a few ways companies can think about their strategy in a digital world: 
Differentiating themselves in the market by using technology to improve their products, services, and experiences before competitors

Abandoning legacy systems and traditional business operations to become more agile and cost-effective than some of the most established companies

Rethinking capital expenditure by investing in new types of technology assets or relying on partnerships and external technology providers

Accelerating abilities to track and manage resources for better reallocation or prioritization
3. Invest in a digital adoption platform
Digital adoption platforms (DAP) help hospitality businesses integrate technology into their day-to-day operations faster with less technical workflow. Whatfix is an example of a DAP that streamlines efforts to upgrade the user experience and amplify user support channels without any code. 
With a DAP, businesses can provide technology use with a variety of pre-built UX elements that guide users through new technology platforms, digital workflows, and troubleshooting efforts.
DAPs help companies automate new user training and integrate content directly into an in-app experience. This increases information retention with hands-on experience and gives companies a set-it-and-forget-it approach that they can scale quickly across multiple workflows and user segments.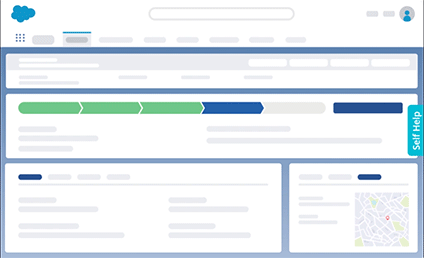 Create personalized learning & training flows for your enterprise apps with Whatfix
4. Measure your end-user and customer experiences
Manual data collection methods take a lot of work to scale. It becomes difficult to capture interactions that don't require form fills or are more behavioral-driven, like content engagement, product drop-off rates, mouse clicks, scrolls, and more. 
For example, companies use heatmap software to capture exactly how website visitors or application users interact with different on-screen elements. These interactions give businesses insight into how their digital channels are being adopted and if customers are enticed by what they see. On the other hand, Whatfix DAP empowers businesses with data on how users are progressing through different user journeys and engaging with support content. 
Marketboomer used Whatfix to deploy guided product flows, links, pop-ups, and videos and tracked over 3,500 user engagements across all this in-app content. These measurable interactions can be sliced and diced to show companies where users need the most support and which users need the most help.
5. Dedicate resources to your technology infrastructure improvements
Before adopting new digital solutions, assess your technology stack's ability to support the integration of new and improved workflows, goals, and tools. Your digital infrastructure and networks should be able to scale alongside any change initiative your business introduces without compromising service reliability, security, and quality. 
During the pandemic, a major challenge businesses faced were integrations. In the same interview with Computer Weekly, Teo says that the data coming in and out of different applications called for hospitality companies to decide between building their own integrations or purchasing solution providers off the shelf. In his business, Mr. Yum, would dedicate 20% of their team's time to ensure their integrations were working. Evaluating your available resources and ensuring you have the capabilities to manage the different tools you're using is crucial. 
6. Provide comprehensive training programs
A 2023 digital adoption survey by Whatfix discovered that although 93% of respondents used at least three different software applications, 78% felt they needed more expertise to use these tools effectively in day-to-day operations. 
For instance, introducing a new feature-rich customer relationship management system that employees don't know how to navigate will only result in messier data, more discrepancies in customer transactions, and a slower customer experience. 
Training programs aren't just another box to check off. Adopt a dynamic approach to your training by delivering content in engaging new formats. Instead of just relying on video tutorials, modules, and live sessions, leverage just-in-time training that makes information accessible to users 24/7, whenever they need it most. Self-serve training is a great way for companies to scale training across a wide user base without stretching their budgets and bandwidth. 
7. Monitor and adapt with product analytics
Consistency is key. 
Once you've deployed your digital adoption tactics, don't forget to check on your performance regularly. Some organizations set up task forces, recurring meetings, or entire departments dedicated to maintaining digital channels and their impact on key product metrics like user adoption, activation, and retention. 
Different cultural, economic, and sociopolitical trends can easily impact consumer behavior, impacting their purchasing decisions, app usage, screen time, and more. Use digital adoption tools to give you ongoing visibility into usage patterns and how they might change over time. 
Whatfix digital adoption platforms give companies a competitive advantage by making it easy to deploy immediate user experience improvements based on real-time data. This empowers hospitality businesses with the ability to proactively address customer concerns before it causes widespread dissatisfaction. It also gives teams historical data that they can use to run innovative new product experiments. 
Case Studies: Successful Digital Adoption in Hospitality
What does digital adoption look like when implemented successfully? Let's take a look at two examples: 
BeerBoard helps businesses in the food and beverage industry optimize their operations according to real-time data like sales performance, user engagement with digital channels, and inventory. Despite having powerful technologies to help restaurants and bars increase their revenue, they discovered that success was only possible if they could engage retailers effectively and educate them on maximizing its platform features in end-to-end operations. 
BeerBoard used Whatfix to fill the digital literacy gap and help customers get up to speed with their feature-rich platform faster. Within BeerBoard's platform, SmartBar, the team deployed in-app guidance to help retail employees operate the platform and answer support questions independently and immediately after a problem arises. This was especially helpful for retailers who were prone to high employee turnover but found it difficult to constantly provide sufficient training for all incoming employees. 
Crescent Hotels and Resort
Crescent Hotel and Resort is a hotel management company with an extensive portfolio of hotels around the country, including those from brand partners like Marriott International, Hilton, and Hyatt.  
Since 2015, the company has moved all its paper-based operations to digital platforms — like payroll, audit compliance, and procurement. Rob Smith, CFO at Crescent, tells Hospitality Net about an impactful change they made to their night audit packs. Typically, Smith's team would put together a routing sheet with names and signature slots that get manually passed along to each person involved. This document would only make it back to Account days later. Today, this process is centralized in the MyDigitalOffice platform, so reports can be authorized quickly.
Drive Digital Adoption With Whatfix
With Whatfix, hospitality organizations can deliver a best-in-class software user experience without the hassle of having to invest in new engineering resources or accommodate prolonged development timelines. 
Digital adoption platforms provide step-by-step guidance and real-time support to both staff and guests, ensuring a smooth transition to digital solutions. For employees, DAPs offer interactive walkthroughs and training modules, empowering them to become proficient in using new tools and processes. This enhances their confidence and efficiency in delivering guest services.
Additionally, DAPs facilitate seamless guest experiences by providing on-screen instructions and interactive features, allowing guests to navigate self-service kiosks, mobile apps, and other digital touchpoints effortlessly. The data analytics capabilities of DAPs also enable businesses to gain valuable insights into guest behavior and preferences, leading to personalized services and improved customer satisfaction. Ultimately, DAPs streamline digital adoption in the hospitality industry, creating a more tech-savvy and customer-centric environment.
To learn more about Whatfix digital adoption solutions, schedule a free demo with us today!
Like this article? Share it with your network.
Subscribe to the Whatfix newsletter now!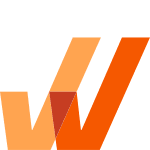 Software Clicks With Whatfix
Whatfix's digital adoption platform empowers your employees, customers, and end-users with in-app guidance, reinforcement learning, and contextual self-help support to find maximum value from software.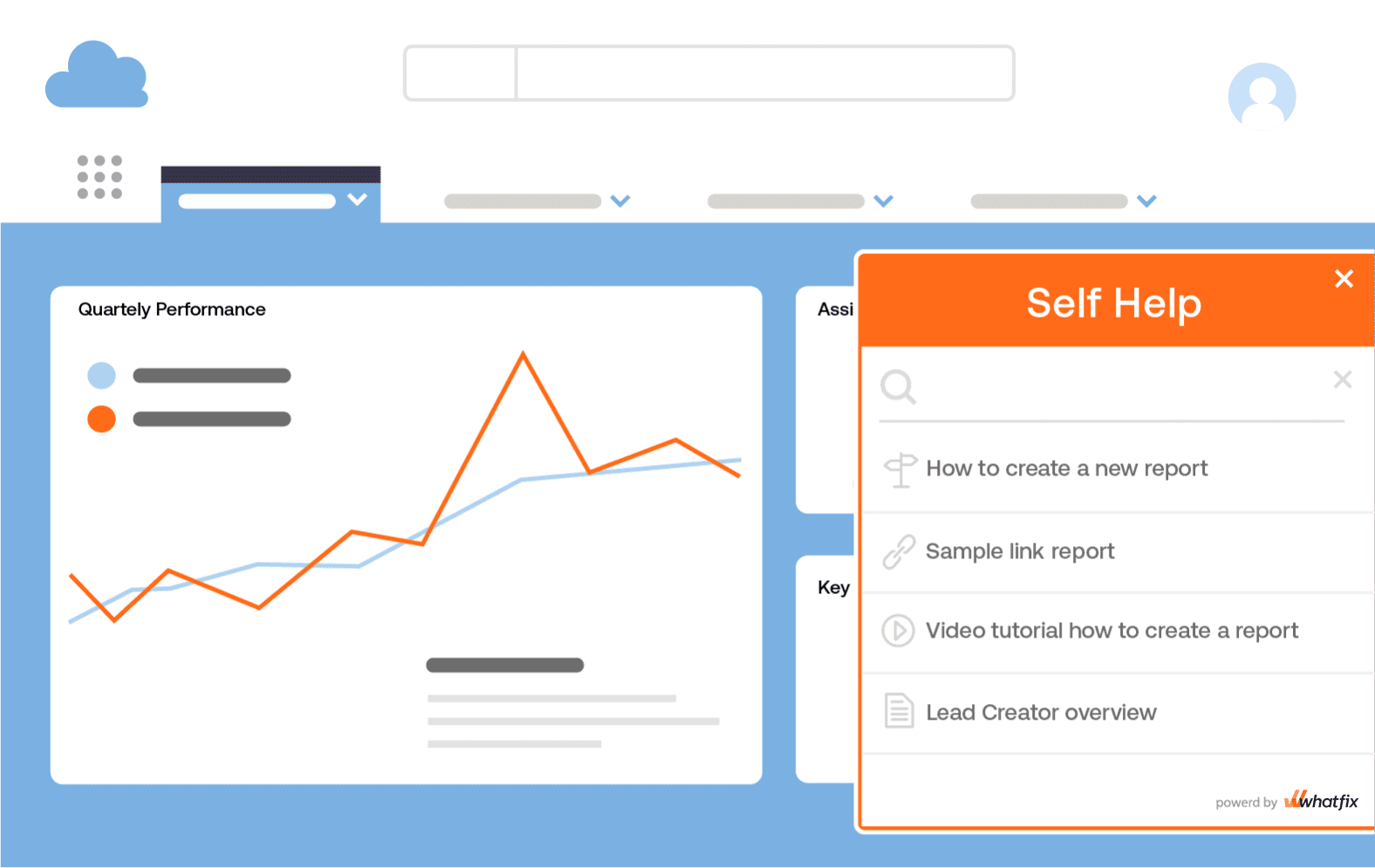 11 Best DAPs in 2023 - Ultimate Comparison Guide