Organizations invest in new software applications and technology with the expectation that digital processes and automation will improve employee engagement, productivity, and efficiency. However, it's not as simple as signing a new contract and providing your employees with a login. 
While new software and technology can provide the infrastructure and tools to improve your organization's performance, key metrics, and overall growth, companies will fail to find ROI in these investments without proper adoption. Without a user-centric digital adoption strategy that is contextual to your organization's culture, expected outcomes, and workforce, your employees will fail to realize the value of these new applications, become less productive due to changes in their workflows, put up resistance to new processes, and have a general lack of understanding of how new tools benefit them.
To find ROI in your software investments and enable your employees to maximize their day-to-day efficiency, organizations must create a digital adoption strategy that works for them – and then actively measure their digital adoption rates to analyze its success, set and benchmark adoption KPIs, and work to improve it.
What are the six steps to measure your digital adoption rate?
Invest in a digital adoption platform (DAP) with analytic capabilities
Benchmark your current level of adoption
Collect and analyze quantitative end-user behavior data, as well as qualitative user feedback data
Set your digital adoption goals

Take data-driven action by building and testing new in-app guidance and other product adoption experiences

Analyze its impact on adoption and test again
How to Measure Digital Adoption
Here are six steps to empower your organization to measure your level of digital adoption with a flywheel framework based on collecting adoption-related data to benchmark, test, and improve your overall level of application engagement, usage, and overall adoption.
1. Invest in a digital adoption platform with analytic capabilities
If you're dedicating enterprise resources to understanding your digital adoption, you should invest in a digital adoption platform with product analytic capabilities. 
A digital adoption platform (or DAP) is a platform that overlays on top of your digital tools and allows you to create in-app guidance and on-demand help content right inside your applications – all with a no-code editor. For example, you can create onboarding flows, task lists, tooltips, self-help wikis – all right in your applications.
You can see an example of Whatfix's in-app guidance on Workday below: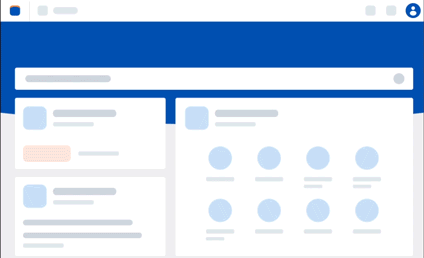 For organizations looking to measure digital adoption, DAPs like Whatfix include powerful user behavior analytics and tracking capabilities that provide insights into end-user behavior, engagement, and overall adoption. These analytic features empower you with the data to understand the success of your onboarding flows and help content, identify friction areas, what processes or features need additional guidance, what type of users are adopting the platform, and more.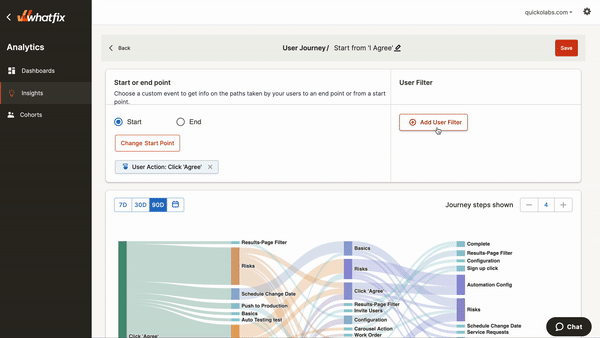 With these digital adoption analytic capabilities, you're empowered to create more contextual, role-based training and support for your end-users through intelligent segmentation and user cohorts, helping you to drive overall adoption.
2. Benchmark your current rate of adoption
The next step on the journey to measuring and improving your software adoption is to understand how your application users are currently engaging and using their core software. 
Start by identifying a few of your organization's most critical software investments such as your CRM, ERP, or HCM. Document the number of seats you have for these tools, and integrate your DAP onto the applications.
You can start to collect data on how your end-users are engaging with and using these tools with a DAP's analytic capabilities, which will empower you with data to start analyzing and understanding your baseline adoption level, providing you with a benchmark data point to improve upon.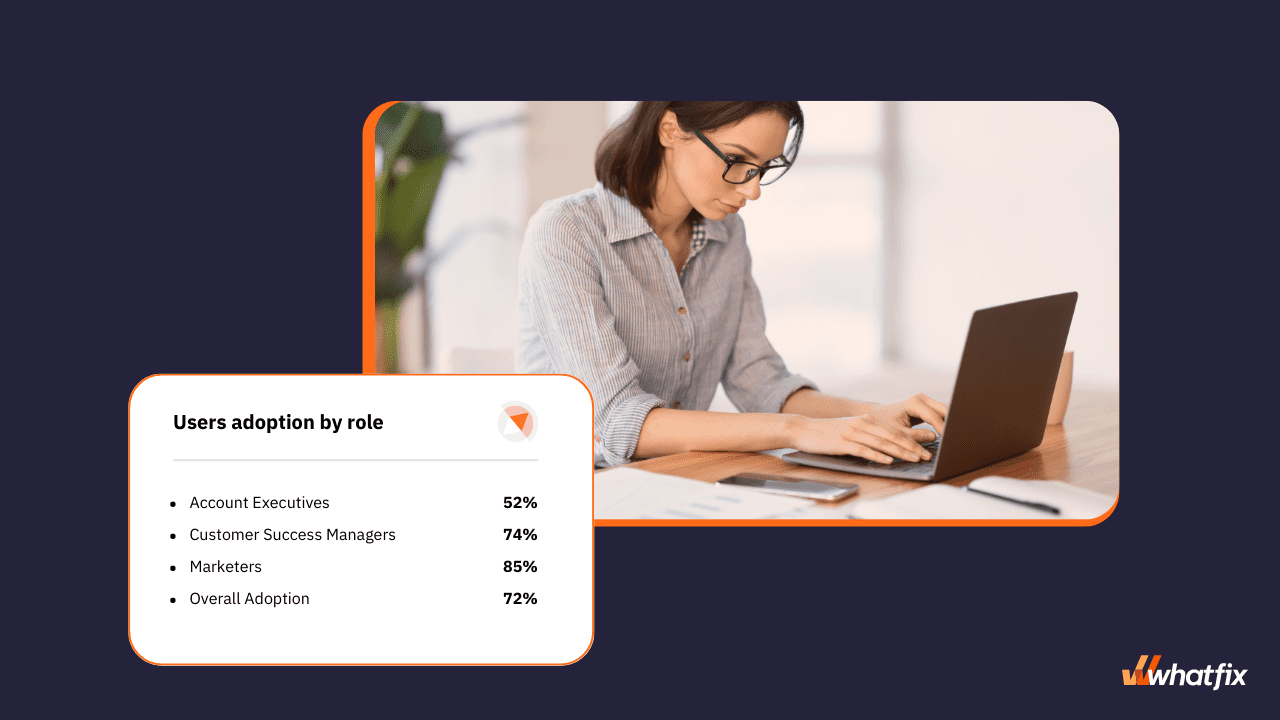 3. Collect and analyze quantitative end-user behavior data, as well as qualitative user feedback data
To gather a complete understanding of the "why" behind low user adoption, you'll need to not only collect quantitative end-user data, but you'll also need to collect qualitative data in the form of employee feedback.
This will provide nuanced insights from different roles and end-users on what is causing them to not adopt a platform, what they're finding useful, where they're struggling, and what they need to help support them.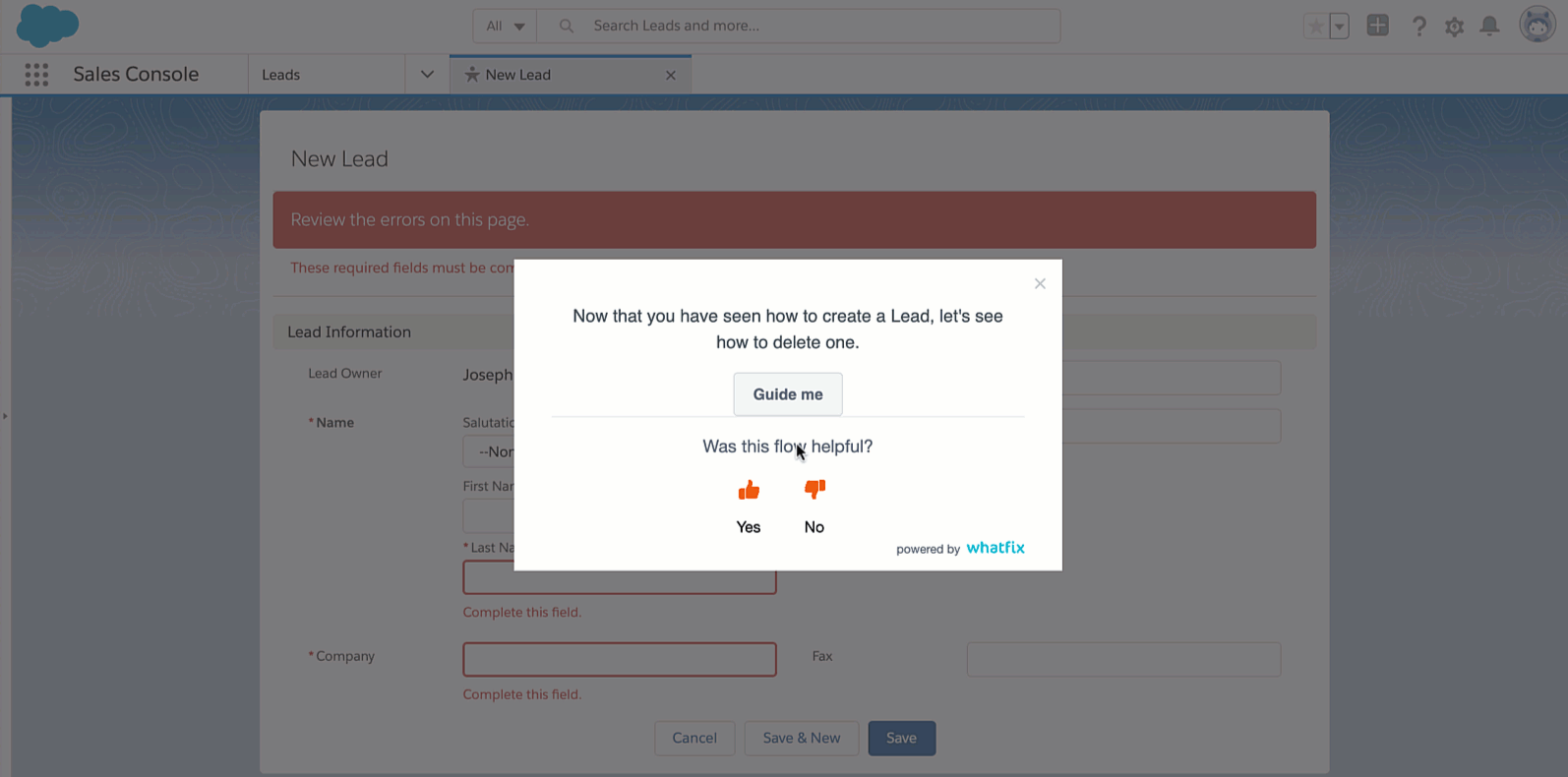 With a DAP like Whatfix, organizations can collect feedback in real-time, without leaving their applications. This feedback can be simple NPS surveys, or detailed open-form survey questions such as feedback on certain in-app guidance, what users are struggling with, and more.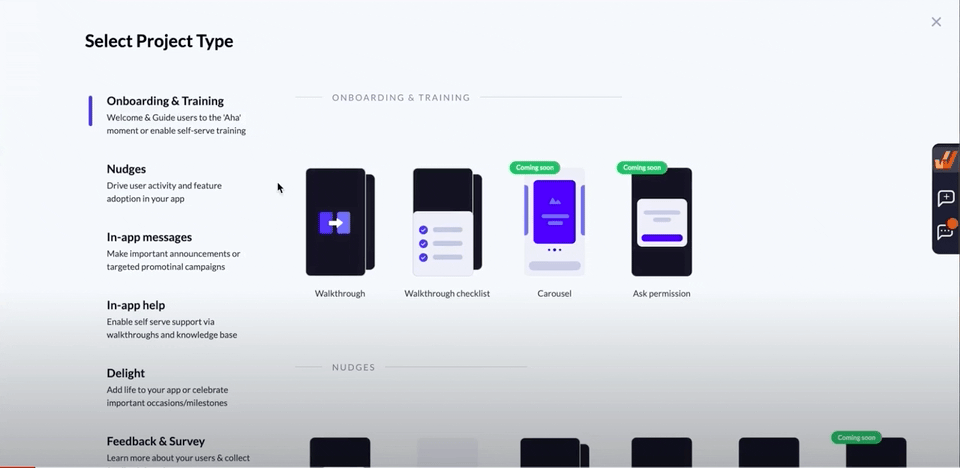 By pairing this qualitative data with the quantitative data set from your product analytics dashboard, you can analyze your employee experiences and make data-driven hypotheses on the reason behind your poor adoption and action plans to counter these challenges.
4. Set digital adoption goals
Once you have benchmarked your digital adoption rate and analyzed your end-user behavior data and feedback, you're ready to start making data-driven, actionable digital adoption goals and recommendations.
We recommend tracking various KPIs to track that all influence your digital adoption rate, such as:
Number of daily active users (DAUs), weekly active users (WAUs), and monthly active users (MAUs). 

Frequency of usage.

Onboarding completion rate.

Help content consumed.

Tasks failed.

Dropoff points.

Goal completion rate.
These KPIs all roll into your digital adoption goals, such as:
Overall rate of digital adoption.

Employee NPS

Number of users actively using an application.

Reduction in IT support tickets.
5. Take data-driven action by building and testing new in-app guidance and other product adoption experiences
Now that you have created goals based on the user insights you've analyzed, you can start to take action by creating new in-app guidance and help content designed to support your end users and help them realize a product's total value. 
With Whatfix, organizations can create in-app guidance with a no-code editor, allowing non-technical team members to create in-app alerts, pop-ups, task lists, tooltips, feature walkthroughs, and more – all tailored to your adoption goals and needs.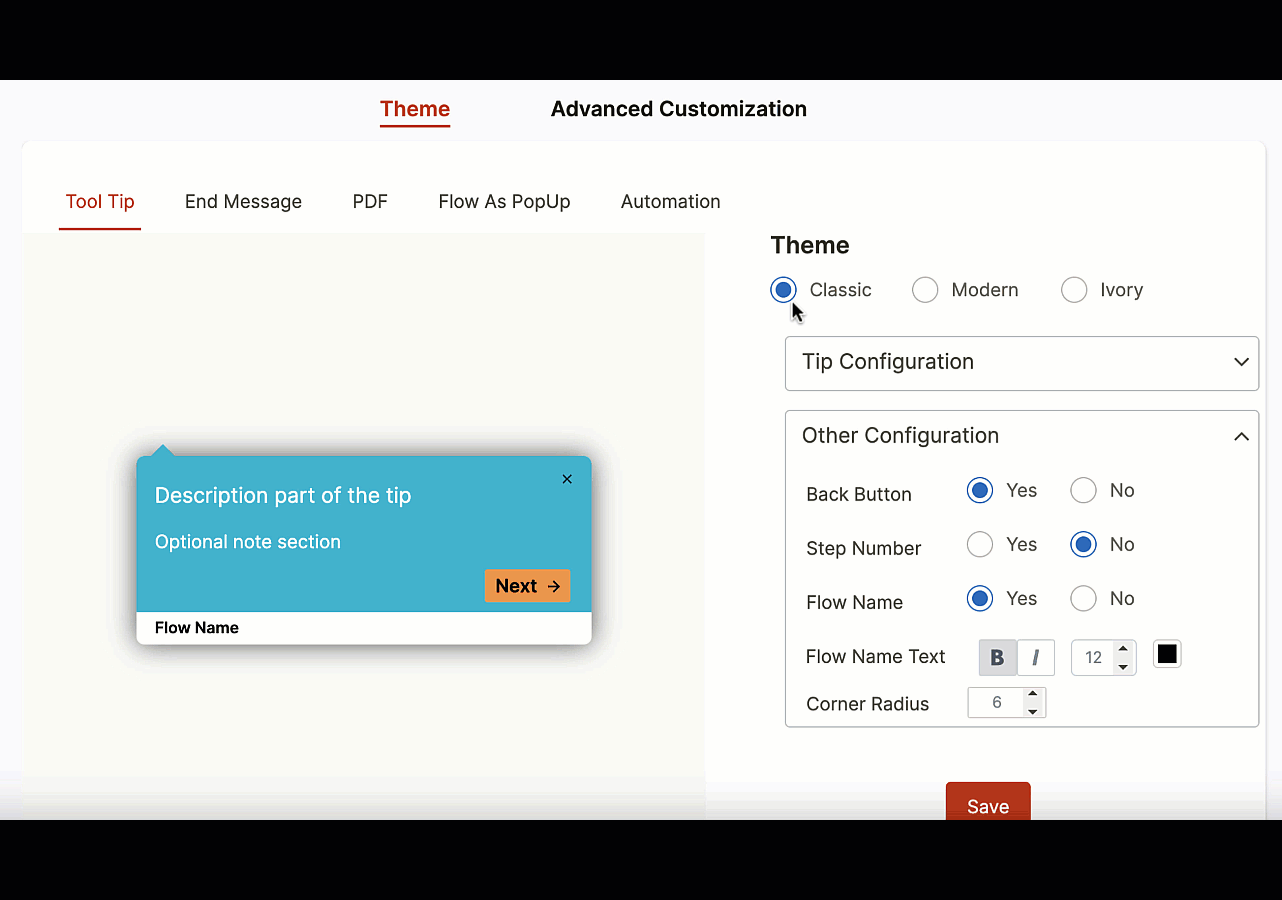 With Whatfix's cohort and segmentation features, you can also build contextual, role-based experiences and user flows targeting your different end-users to help provide highly-relevant information to help drive adoption.
6. Analyze the impact on adoption and test again
Your digital adoption journey is never "finished". New technology will be implemented, changes to existing processes will happen, and certain employees will always need a little extra support.
Think of your digital adoption journey as a flywheel. You collected data, analyzed it, set goals, and launched tests and changes to improve it. From there, you start the process all over again by analyzing the impact your changes made to your digital adoption and the various KPIs and metrics relevant to your business's adoption journey.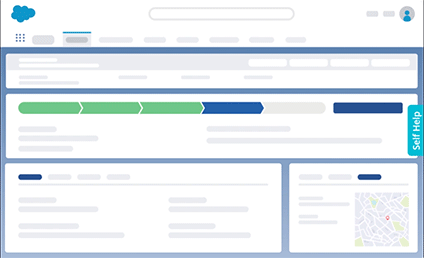 Analyze, build, and deliver better in-app experiences to enable your employees
10 Examples of Digital Adoption Metrics to Track
Onboarding completion rate

Daily active users (DAUs)

Monthly active users (MAUs)

Weekly active users (WAUs)

Frequency of usage

Tasks failed

Goals completion rate

Application engagement rate

Help content consumption

Dropoff rate
Analyze your organizations level of digital adoption and create better employee experiences backed by end-user analytics with Whatfix
With Whatfix, organizations can scale success with software adoption by analyzing end-user engagement, creating contextual in-app experiences and help content, and building better overall application experiences to help bridge the gap between users and applications – helping to fully realize the value of enterprise software and drive organizational success.
You can see Whatfix in action for yourself by requesting a demo today!
Like this article? Share it with your network.
Subscribe to the Whatfix newsletter now!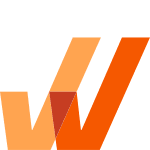 Software Clicks With Whatfix
Whatfix's digital adoption platform empowers your employees, customers, and end-users with in-app guidance, reinforcement learning, and contextual self-help support to find maximum value from software.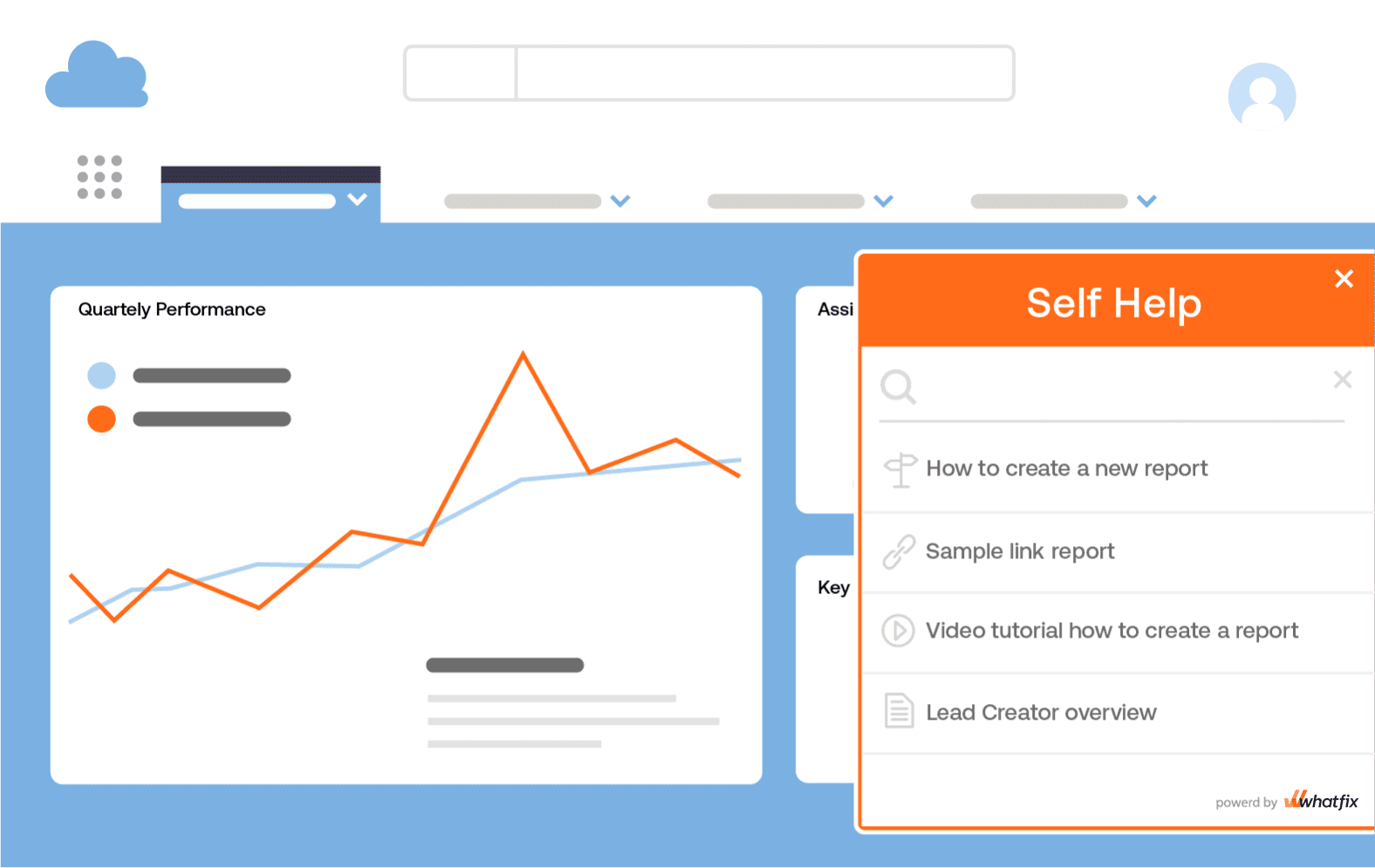 11 Best DAPs in 2023 - Ultimate Comparison Guide