The outbreak of COVID-19 brought many changes in the world such as, people wearing masks, maintaining social distancing, shopping online, working remotely, etc. Even though the cases have declined, many of these trends continue to be a part of our present and future.
The most apparent impact of the pandemic is the accelerated adoption of remote work culture. More than a mere workplace trend, the concept of working from anywhere at any time is the future of work. Here are some insightful statistics to support the growth of remote work culture in the future. A survey by EduBirdie found:
Remote employees save an average of 40 minutes daily from commuting.

After COVID-19, 92% of people surveyed expect to work from home at least 1 day a week and 80% expected to work at least 3 days from home every week.

23% of those surveyed would take a pay cut to work from home.

People are saving on average close to $500 per month being at home during COVID-19.

59% of respondents said they would be more likely to choose an employer who offered remote work compared to those who didn't.
For reasons stated above and many more, embracing the remote work culture has become the norm for employers. Providing their workers with flexible work arrangements gives companies the edge to attract top talent. If you are struggling to maintain a productive remote workforce in your organization, this article will take you through some essential tips for managing your remote workforce effectively.
What is Remote Workforce Management?
Remote workforce management is the practice of effectively leading and managing remote employees in the most efficient ways possible. The key to managing remote workers is practicing open communication, keeping employees engaged, monitoring your teams' productivity, and avoiding loss of efficiency. All these factors can be achieved with the right tools and knowledge, and a bit of ingenuity and remote workforce management will be a breeze.
Challenges for Managing a Remote Workforce
To understand the steps you need to take to ensure effective remote workforce management, it is important to first identify the challenges faced by virtual employees.
The feeling of being disconnected from the rest of the team often leads to loneliness and low morale for many remote workers, negatively affecting their productivity. Consider the benefits of a traditional office setting, and then think about how you can offer the same benefits to those who are in a virtual setting to offset this lack of in-person engagement.
Continuous communication is key to effective remote workforce management. However, fostering two-way communication regularly with remote employees is one of the biggest challenges for HR and individual team managers. 
Traditional email often seems like a formal tool, but it doesn't enable quick conversations. Often Slack is a great way to stay in constant communication with remote team members – but studies show Slack and similar tools have a strong negative impact on overall productivity.
Scheduling one-one meetings with remote employees is an effective way to maintain communication. But if managers fail to schedule these meetings regularly, it might make remote workers feel out of touch with the company and unsure of where they stand.
3. Slow internet connection
A remote workforce can face issues with downloading files, attending a meeting, or collaborating with their team in case they face network issues or have a bad internet connection in their home.
4. The negative blurring of home and work boundaries
Without a clear distinction between office and home, some remote workers may get into unhealthy habits and experience burnout, loneliness, and even depression. For example, taking calls during dinner, responding to emails late at night or in between personal tasks, or working long hours daily to look productive could severely affect work-life balance for employees even though they are in the comfort of their homes. 
Company culture takes time to cultivate, and it takes even more concentrated effort to develop in a remote work environment. Creating a healthy company culture with a remote workforce that reflects your business's values requires HR teams to develop a proper plan, much like any other project or initiative.
6. Tracking team's productivity and work
In a physical workplace, managers can quickly check if their employees are performing well or facing any difficulties by having a normal 5-minute conversation while having coffee. However, this isn't so easy when your employee is working from home. Managers need to have periodic performance checks and regular status checks with their remote employees while keeping in mind not to overbear and micromanage employees, which could lead to frustration.
How to Overcome the Challenges of Remote Workforce Management?
Here are some of the ways to enable remote workforce management.
1. Provide Secure and Reliable Access to Critical Tools
Productivity tools, line of business applications, communication and collaboration tools, company laptops, and mobile devices need to be made available to your remote workforce. 
In case you don't have the budget to allot devices for every employee, you can ask that workers conduct business on their personal devices. To ensure that the enterprise applications are not extracting any personally identifiable information (PII) from your employee's device, it's important to provide standard operating procedures and conduct rigorous remote testing. 
Being ISO27001, SOC2 and GDPR compliant, you may run a digital adoption platform such as Whatfix (on remote employees' devices) without any fear of compromising their private data. Such a solution can help users navigate through enterprise applications and provide immediate support within the application, avoiding the chances of Shadow IT and a risk to your organization's data.
2. Training and Support in the Flow of Work
To work from home, employees need to have strong knowledge of how to use the software applications essential to their role. It's no longer viable for sales reps to hop over to the next cubicle and ask a colleague how to create a new lead or sales report on the company CRM. And writing to the tech support team with similar 'how-to' queries wouldn't be very productive either – owing to the long turnaround time. 
Consider opting for digital adoption platforms that promote learning in the flow of work. It is the most productive way of managing remote workforce training on enterprise applications. Apart from DAPs, companies can use mentors, social learning, and LEX to train remote employees on the technology.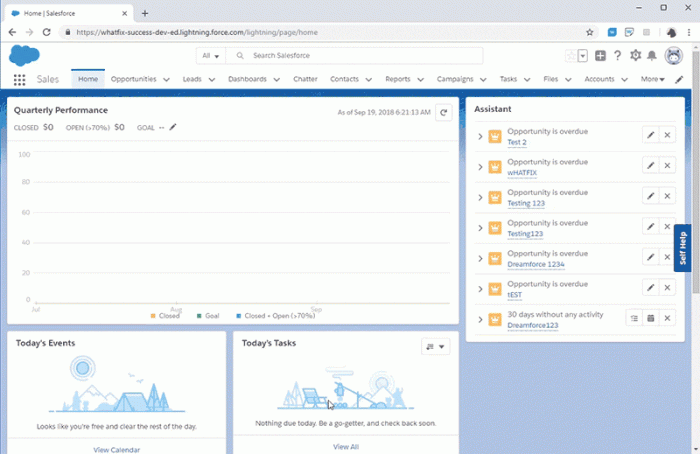 The most significant benefit of harnessing Whatfix is that its microlearning format is perfect to counter the many distractions employees face within their home environment. 
For example, if you need workers to use Slack more efficiently, Whatfix's walkthroughs, smart tips, and self-help widgets help by offering bite-sized training on the application itself. It provides targeted and contextual content (in multiple formats) that encourages remote workers to seek solutions while using the tool.
PlanetHS Reduced Its Training And Onboarding Effort Using Whatfix
3. Keep Communication Lines Open
The most important aspect of effective remote workforce management is to keep the communication lines open for employees. Here are a few ways how to build effective communication within remote teams.
Senior leadership can make use of emails, newsletters, video announcements, and virtual meetings to update their remote workforce on any new events or achievements taking place in the organization, to keep them involved and engaged with the company.

Create a separate channel in the company's collaborative tool, where users can chat with their coworkers about topics such as sports, family, or TV shows.

Encourage one-on-one (manager-reportee) check-ins daily and all team meetings once a week, via video calls to keep employees more connected to their team.

Set and communicate work goals for employees to be aware of what is expected from them.
4. Establish a Positive Environment Conducive to Remote Work
Not everyone is programmed to be comfortable working remotely, which is why it's important to create a culture of open participation, inclusion, and agility. Such a work environment is fostered through online soft skill development sessions or group activities such as online icebreaker games to welcome new joiners. 
Also, be sure to prioritize the mental and physical health of the distributed team. Significantly to offset the symptoms of cabin fever, prescribe engagement activities such as home fitness or meditation sessions.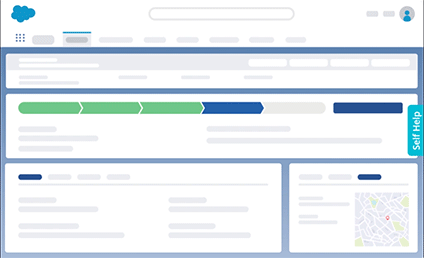 Enable remote training with personalized learning flows for your enterprise apps with Whatfix
8 Tips for Remote Workforce Management
Here are some tips, tricks, and tools to overcome the challenges of remote work.
1. Approach Change with Empathy
A vital part of remote workforce management is approaching your employees with compassion and empathy. The remote workplace requires you to practice empathy more than the in-person office. Listening is a cornerstone of empathy. It allows managers to understand any challenges their employees face and provide appropriate solutions.
It's important to schedule regular check-ins with remote workers and be thoughtful about the questions you ask, as each employee might be facing unique challenges based on their identity and circumstances. Make them feel valued and heard and make efforts to avoid isolation.
2. Develop a Remote Work Policy
Developing a remote work policy is a significant part of understanding and building a solid digital workplace strategy. It helps employees understand what is expected of them as they work remotely. 
Use your remote policy to clarify company's rules regarding working from home, including:
What positions are eligible

What process is to be used for requesting to work from home

How productivity will be measured (e.g., amount of time spent on a project, or numbers of customer meetings)

What times of day employees are expected to be available
Having expectations and policies laid out clearly prevents confusion and helps employees be more productive.
Get a customizable copy of Remote Work Policy template now!
✓ Thank you, the template will be sent to your email
3. Implement Tools to Aid Remote Workforce Management
There are various tools available to foster effective communication and collaboration for effective remote workforce management. Implementing these remote work tools helps your teamwork productively and collaborate on projects, even though they aren't in the same physical location, through a fully digital workplace model. For example, Microsoft Teams offers a secure workspace for sharing files and creating team-specific chatrooms. Taskade allows for real-time collaboration on files and has features for creating meeting agendas and task lists.
Communication tools are a great way to combat the isolation accompanying remote work. You can also use platforms like Zoom and Google Meet for video calls, and Slack for instant messaging and written communication.
4. Recognize the Top Challenges for Remote Employees
Even with the best tools and policies, employees will face challenges during remote work, such as learning new technology, the uncertainty of expectations, and adjusting to work in a different environment. The key to effective remote workforce management is that both HR and team managers recognize these challenges and take appropriate actions to make employees feel valued, engaged, productive, and fully equipped with the resources required to work successfully.
5. Make Communication a Priority
To enable effective remote workforce management, communication is key. Employers that invest in delivering clear lines of communication rapidly build trust amongst team members, leading to increases in productivity, output, and morale in general. Here are a few ways to improve communication:
Make sure everyone is on the same page by touching base with your team all together once a week or bimonthly, and meet with employees during one-on-ones at least monthly.

Set aside a specific time in your team and one-on-one meetings to ask about how employees are adjusting to the remote workplace culture.

Video calls are a key component of remote team communication. They allow you to see facial expressions and hear tones of voice, which can be strong clues to how your employee is really doing.
6. Encourage Employee Engagement
Part of remote workforce management is keeping employees engaged and making sure they still feel and act like a team while working remotely.
To keep employees engaged with their team, organize team-building activities and encourage virtural employee engagement by setting up ways for team members to communicate socially with one another.
Team-building activities keep employees engaged with other team members and help them feel connected, as they would if they saw each other in an office every day.
7. Learn from Experienced Remote Managers
Figuring out remote workforce management is an ongoing process. Some of your best resources are managers who are seasoned at managing remote teams. They have already experienced the transition and can offer insights into best practices and pieces of advice that were helpful for them or that they wish they had been given.
For example, Josh Ho, founder and CEO of Referral Rock, says, "Remote work required putting processes in place much earlier so employees don't waste time hunting for resources or constantly messaging you or other employees about where to find things. Employees can no longer have the quick "how do you do this" conversation, as they could in an office environment. Set up processes to make resources and information accessible."
8. Show Your Team You're Learning Together
As you help your team learn how to work remotely, you are learning about managing remote teams simultaneously. If you find that certain tools or habits help you adjust more easily, share them with your team, and show them that you are there for them as a resource as well as a manager.
Encourage them to communicate with you, whether it's asking for advice, sharing concerns, or simply clarifying expectations. This will help keep them—and you—from feeling isolated, and it will help all of you continue to function as a team.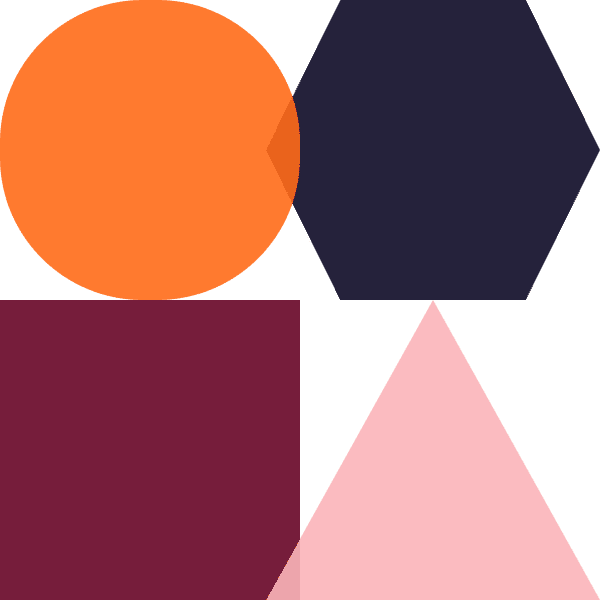 Achieve "Work From Home" Success with Remote Training Powered by DAS
10 Best Tools for Remote Workforce Management
Here are some remote work tools for you to enable remote workforce management ensure workforce productivity.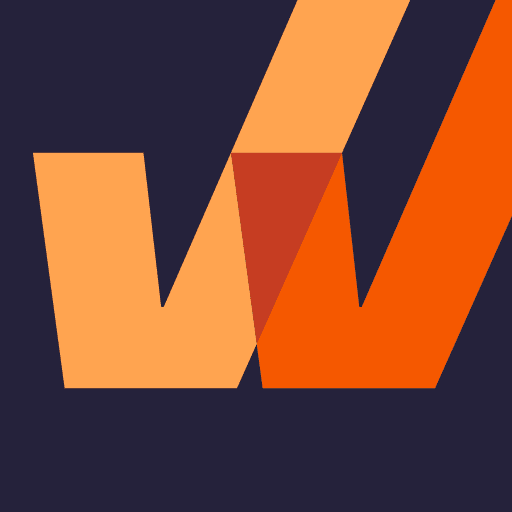 Digital Adoption Platforms provide employees with in-app guidance, allowing them to learn in the flow of work. Whatfix's interactive on-the-job eLearning solution augments your training by helping employees in learning while doing, within the business application.
While using the application, users will view pop-ups that walk them through how to complete specific tasks within the tool, such as creating a new opportunity in Salesforce or adding an emergency contact in Workday.
Whatfix helps increase employee productivity for remote workers by providing 24*7 support, saving their time in looking for information and by reducing errors. And also automatically monitoring employee's progress and sending reminders to complete pending tasks.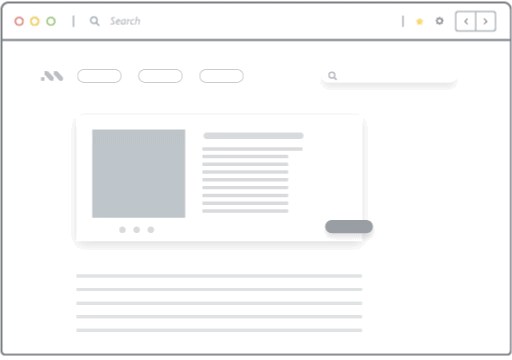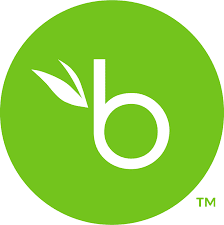 Digital onboarding tools such as Bamboo HR are crucial for onboarding new hires in a remote environment. It enables HR teams to set up their virtual onboarding flows easily and relieves them of repetitive tasks. This allows HR managers to spend more time getting to know the new hire and introducing them to the overall culture and practices of the company. Bamboo's overall user experience makes it easy for the HR team to track progress and focus on the bigger picture of the digital onboarding process.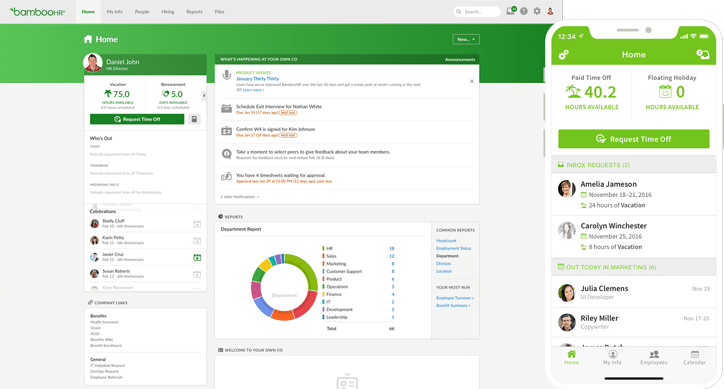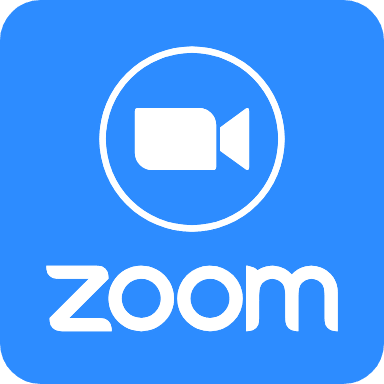 While there is a multitude of video conferencing tools available, Zoom is the tool of choice for many enterprise organizations due to its scalability. The tool allows remote workers to chat or meet face to face via video calls while they work from home. Zoom is also a lot useful for managers to make regular check-in calls and update their employees with progress reports, review individual goals, or discuss ideas. Whether you need to schedule a meeting or have a private chat with a team member, this tool helps you stay connected and foster team building.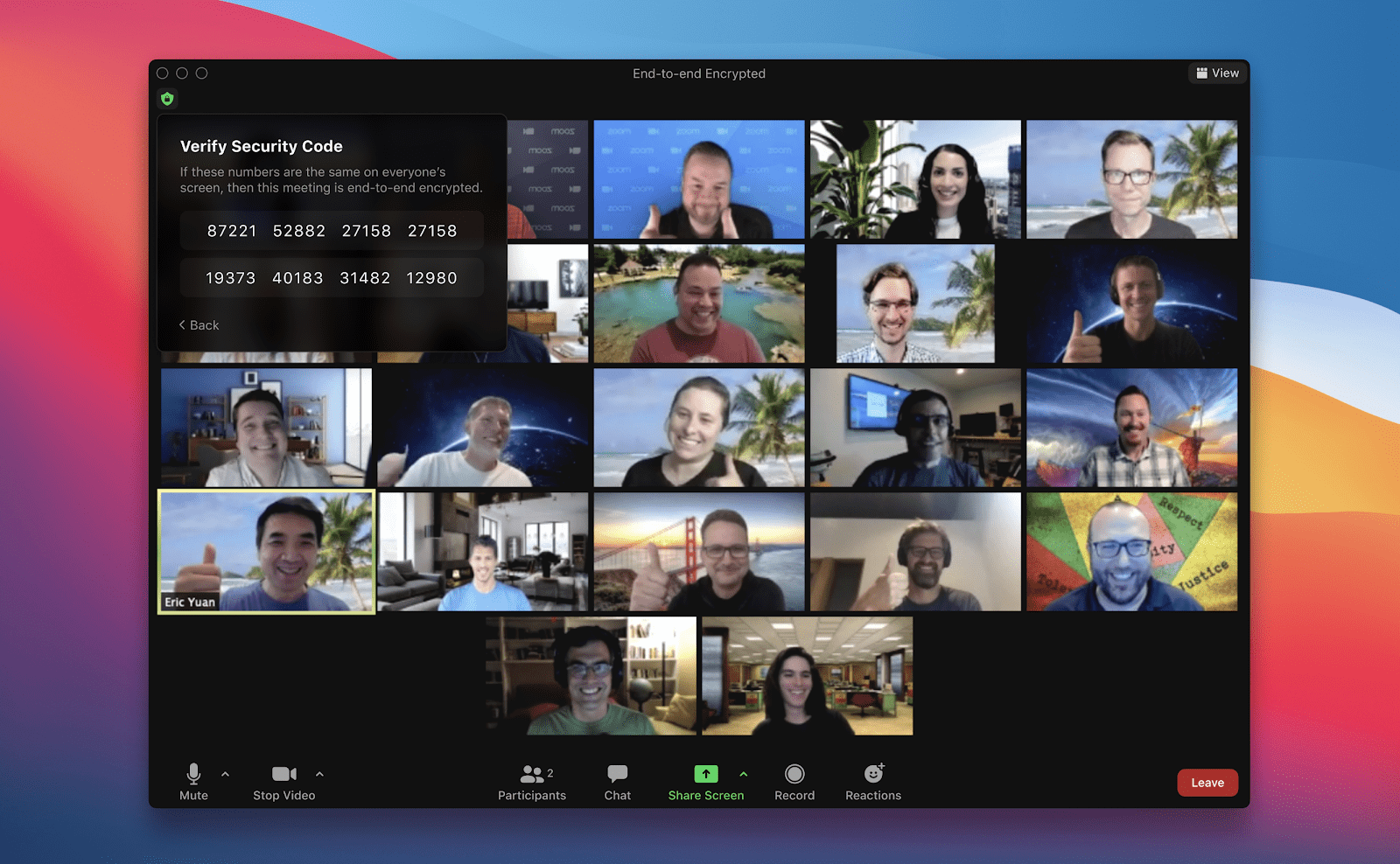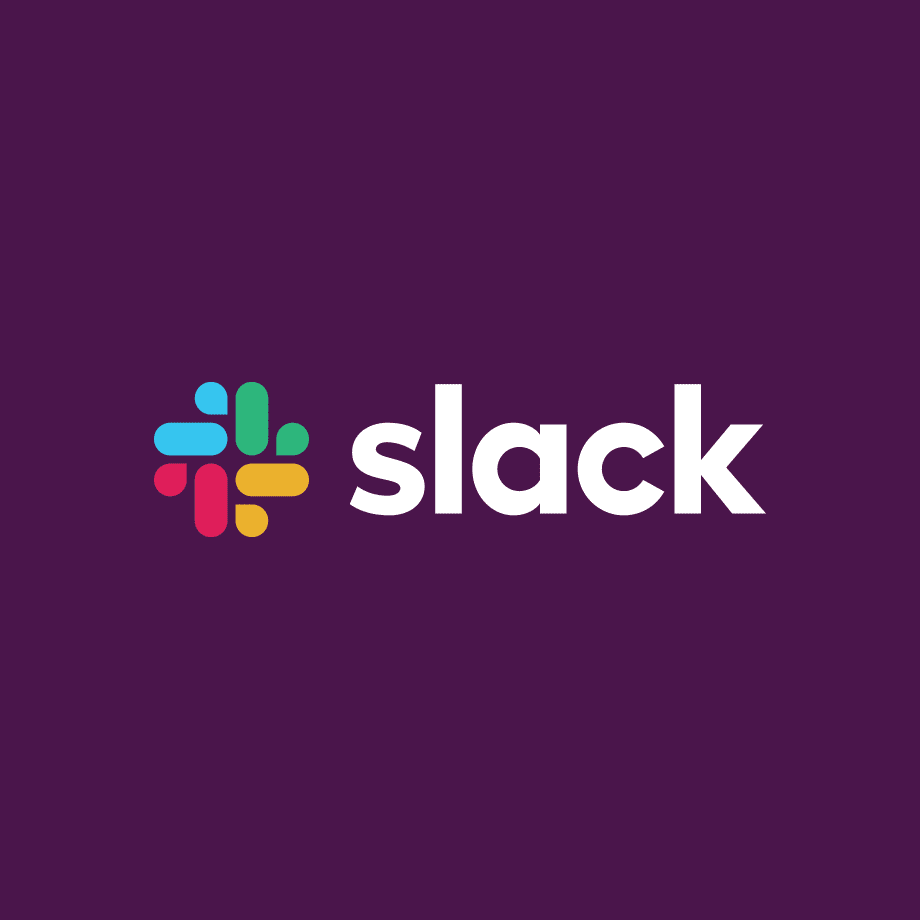 Slack is one of the most common, well-crafted, and flexible messaging communication tools used by the remote workforce. Its private or open chat channels, reminder settings, searchable archives, and numerous slackbots enhance instant communication within the remote team. Slack provides voice and video calls along with screen sharing and also has a search feature to make it easier for users to search for any information.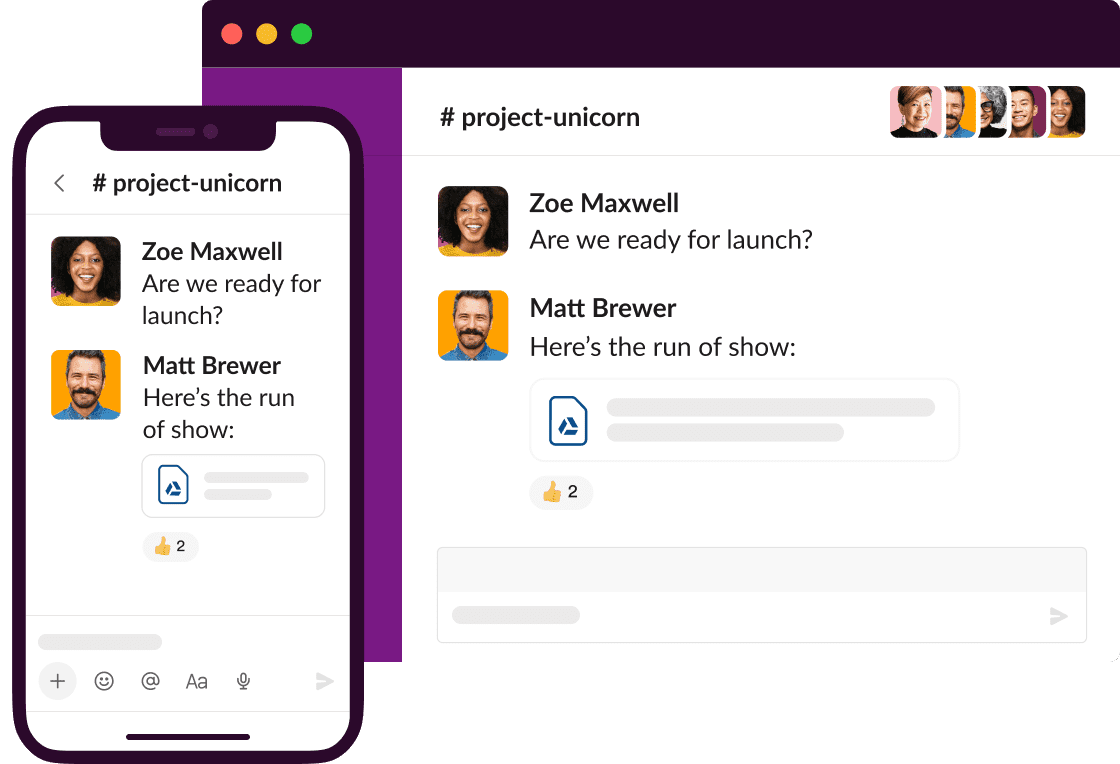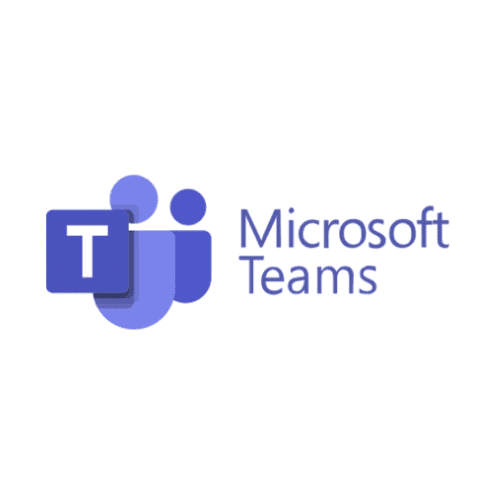 Microsoft Teams is a hybrid communication and collaboration tool that enables remote workforce management by helping team members share files and create chatrooms for real-time collaboration. The tool enables communication by chat messages in private or group conversations, voice calls and video meetings, pictures, and documents.
Since Microsoft Teams is designed to integrate with Office 365, it keeps your files, meetings, conversations, and apps linked together in one program.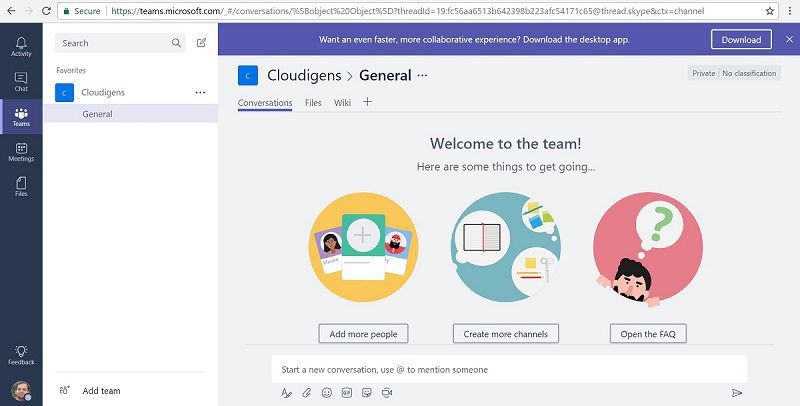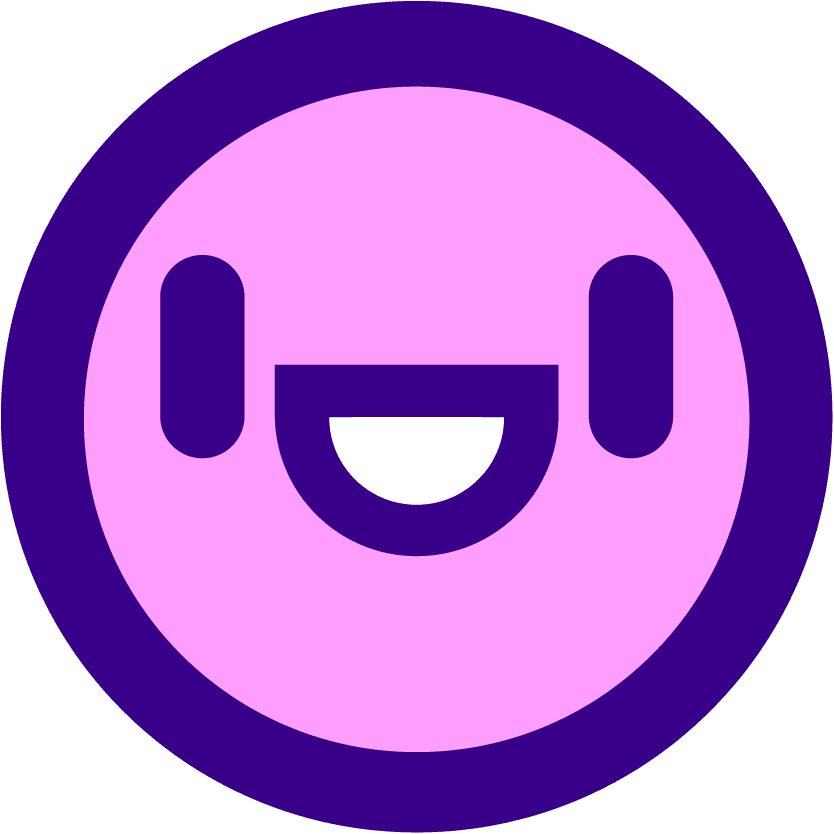 Remote workers often struggle with loneliness due to working individually and a lack of socialization. Donut addresses this issue by facilitating casual conversations by randomly pairing up employees for virtual hangouts. This remote work tool is a great way to connect employees across departments who may otherwise not get a chance to get to know each other.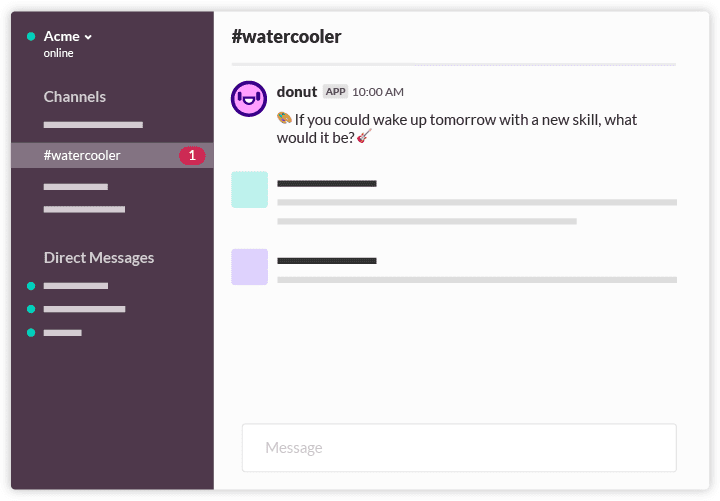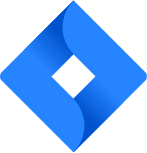 JIRA is one the most powerful project management tools that enable remote workforce management by helping employees work in a well-organized controlled manner and stay efficient.
It provides useful features like boards with different categories like to do or in progress or done, real-time insights reports, roadmaps to assign work and manage the activity of all team members. JIRA helps all your team members to plan, track, and release great projects.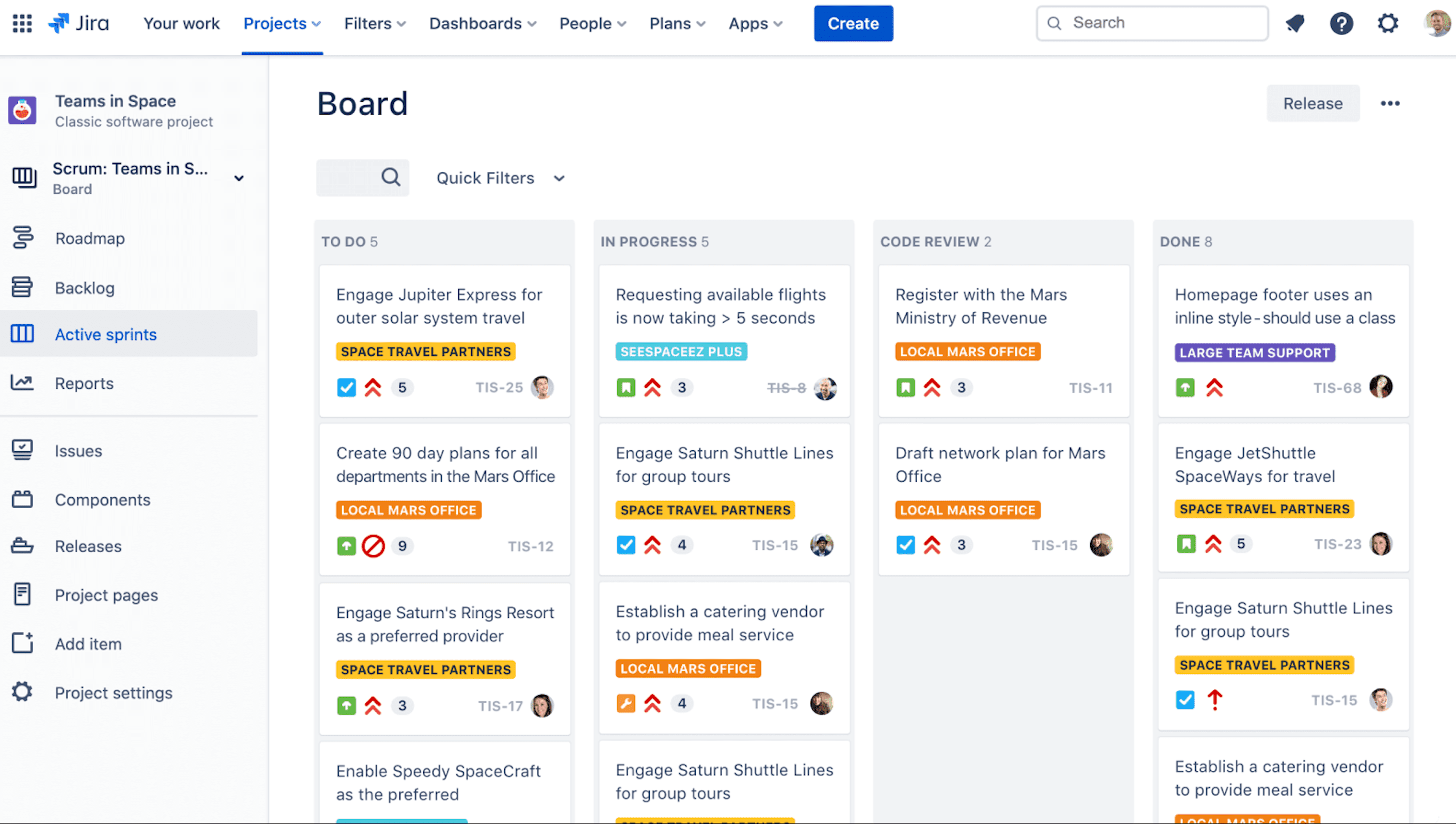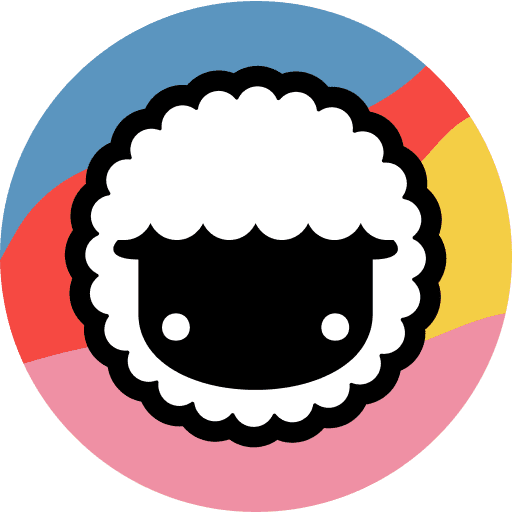 Collaborating on projects remotely is simpler with Taskade. This tool can be leveraged to edit files and chat with collaborators in real-time. You can create meeting agendas and task lists, and build scrum boards either from scratch or based on Taskade's templates.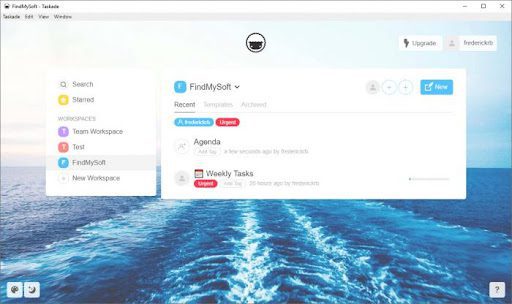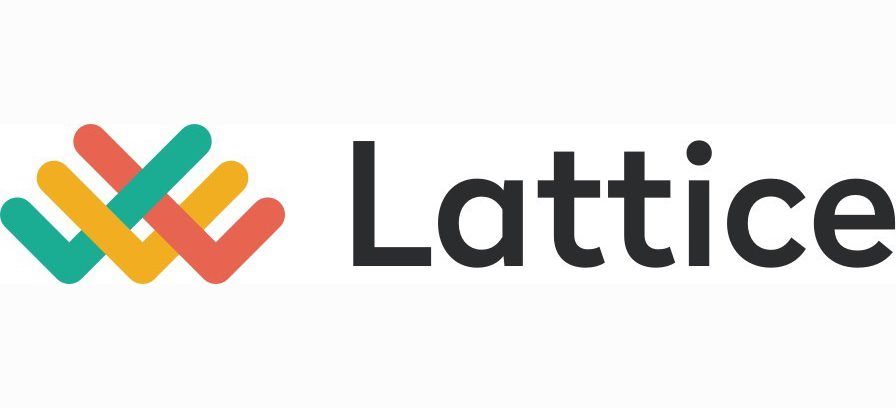 All employees deserve to be appreciated and recognized for their accomplishments, even more so in remote environment as employees need constant motivation to perform their best. Lattice makes celebrating wins, setting goals, and providing feedback on employee performance simple. Use this tool to set and update specific employee development goals and keep a record of overall performance, allowing both employees and managers to review past achievements quickly.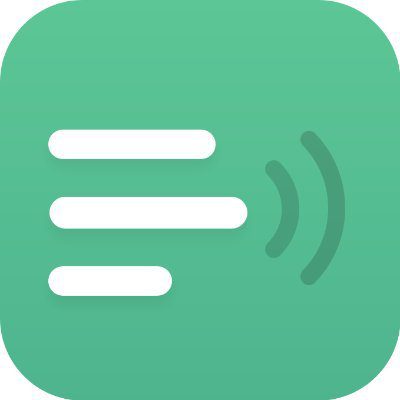 Etherpad is a customizable open-source online editor that enables collaborative editing in real-time for remote workers. It is a simple, free to download editor that helps many people work on the same document simultaneously.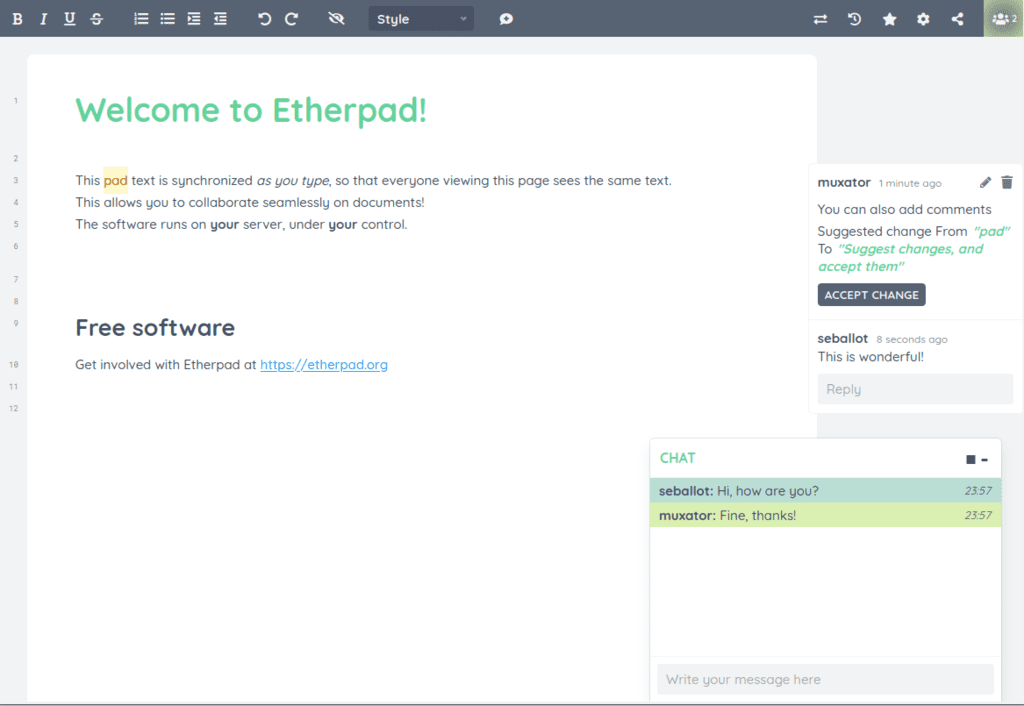 Streamline Remote Training with Whatfix
It's easy for your remote workforce to feel isolated and overwhelmed without the physical office environment they were used to working in for many years. However, adopting the right technology enables successful remote workforce management and keeps your remote workers efficient and productive in their jobs.
Implementing a digital adoption platform can make it easier for remote employees to learn while working from home. Whatfix helps increase employee productivity for remote workers by providing personalized onboarding, in-app software training, and 24*7 support. Managers can also track their employees' progress and follow up when needed, ensuring that their whole team makes the most of their remote professional-development opportunities.
Subscribe to the Whatfix newsletter now!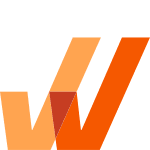 To learn more about how a DAP can help your organization with remote learning, schedule a demo with our experts.