If performance reviews are the bane of every employee's existence, employee development plans are their bliss. 
In this guide, we will take you through the step-by-step procedure of creating an effective employee development plan for your organization that will provide real value for your employees' growth.
What Is an Employee Development Plan?
Employee development plans are proactive, forward-looking action plans for employees to acquire new skills and competencies. They're driven by a set of goals employees wish to achieve to become better at their jobs and move up in their careers.
Investing in employee development helps you drive profitability and stay competitive in your industry. However, despite their many benefits, most employee development plans collect dust in a tucked-away spreadsheet usually because they're generic and offer no real value to employees.
Benefits of an Employee Development Plan Strategy
Here are some of the most important benefits of implementing an employee development plan strategy within your organization:
Discover New Talents (and Weaknesses)
When you hire new employees, you do not immediately discover their talents and weaknesses. Employee development plans help engage team members during new employee training and enable managers to understand them better by closely observing their potential. This also allows managers to discover skills new hires lack, allowing them to set up upskill training in order to help them do better in the future.
Maintain Employee Engagement
Engaged employees are always more productive and motivated to do jobs in the best way possible. You can boost employee engagement in your team by offering professional development courses and material. Regular learning and development initiatives create a culture of engagement, make individuals feel valued and invested in their work, prevent workplace contentness, and keep employees productive.
Increase Productivity and Satisfaction
Providing learning and development opportunities for your employees make them feel supported, inspired, and satisfied with their role in the company. This in turn  increases their confidence, boosts productivity at work, and allows them to do their jobs more efficiently.
Attract and Retain Talent
According to Linkedin, 94% of employees would stay with you longer if you invest in learning and development opportunities. To attract new talent as well as keep your current employees satisfied, you need to show them that your company values its workforce and invests in their development. Employee development plans make potential employees feel that they're getting more than just a paycheck and give them a sense of security about their future with your organization.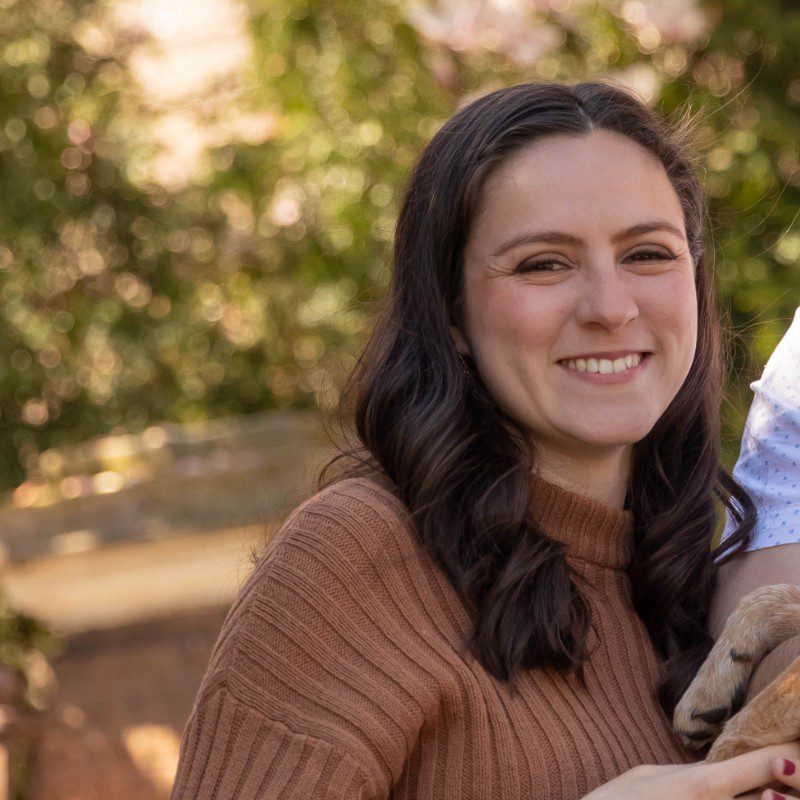 Tempus thinks about employee development in terms of personal AND professional aspects. While we're still focused on employee training to improve important day-to-day skills, we're also investing in resources that directly impact employees' overall wellness - like mental, physical, and financial health. By supporting both, we're aiming to help employees feel happier and more engaged not just within their careers, but in their personal lives too.
Julie Rudnik
People Operations Partner – Talent Development, Tempus Labs
5 Types of Employee Development Methods
Let's discuss some of the most common employee development methods: 
The coaching method involves a senior-level colleague who mentors or coaches new employees on specific job tasks and responsibilities. Mentors help employees with their personal and professional development and provide valuable advice and wisdom.
On-the-job training enables active participation for employees by allowing them to learn in the flow of work. This method is best suitable for training on a technical skill such as a new software application or process via interactive walkthroughs to help users navigate effortlessly through different features and tasks within the application. This is a very popular way to employee development as companies usually don't have the time to train every employee individually on every single application used within the company.
Whatfix's interactive on-the-job eLearning solution augments your training by helping employees learn while doing, within the business application.
Job shadowing allows employees to follow and observe other professionals working in different job functions to gain insight into their work area. It is a great way for employees to learn critical elements of other jobs, while developing extra skills of their own. It also provides opportunities for employees to explore potential career opportunities internally or outside of their current teams.
Simulation training lays out different scenarios that allow employees to practice tasks that mimic the actual work of their specific job's role. For instance, learning how to diffuse an irate and confrontational client in person, or responding to an emergency situation. Simulation training can be implemented for employees working in high-risk or high-stakes fields such as pilots or doctors. 
Workshops are ideal for developing soft skills or learning concepts that help employees grow and develop as an individual. These are also a great way to share ideas, network, and collaborate with colleagues. Some examples of workshops that can be included in an employee development plan are:
Mindfulness and meditation workshops

Financial wellness

Emotional intelligence training

Diversity and inclusion workshops
✓ Thank you, the template will be sent to your email
Download a customizable copy of an employee development plan template!
3 Most Common Employee Development Challenges
Let's discuss some of the most common challenges faced by L&D teams while building employee development plans:
Organizational change is challenging and overwhelming for your workforce. Although the employee development plans are built for your employees' own benefit, they still might not get on board with it if they're not confident in their own abilities to adapt to it. When people feel threatened by their own shortcomings (real or imagined), they protect themselves from failure by resisting the change.
To avoid change resistance, you need to show the value of the development plan to your workforce. Educate your employees on how the new changes and developments will make their lives better.
It's a huge challenge for L&D teams to get learners to attend, actively participate, and follow the employee development plan because some employees lack engagement on the cognitive, emotional, and behavioral levels. The root cause of this problem is that employees might find some programs unnecessary and irrelevant or the training content might not be engaging or interactive enough to hold the learner's attention.
L&D teams need to find increasingly creative ways to address the paradox of employees who want to learn, but struggle to keep themselves motivated and engaged in the training and development process.
Hectic employee schedules
When work, family life, politics, and a slew of other demands are draining employees' energy, development training sometimes  adds too much to their stress, which makes them resist development training. Traditional employee training methods such as instructor-led classroom training demands a lot of time from an employee's already hectic schedule, which most of them are not willing to invest.
The solution here is to embed the development training within your employees' daily schedule via self-paced learning. Self-paced learning enables employees to access learning materials and go through training at their convenient time and at a speed that works best for them. 
Whatfix enables self-paced learning for your employees via interactive walkthroughs and video training. Whatfix's self-paced and interactive on-the-job training solution augments training by helping employees in learning while doing, within the business application.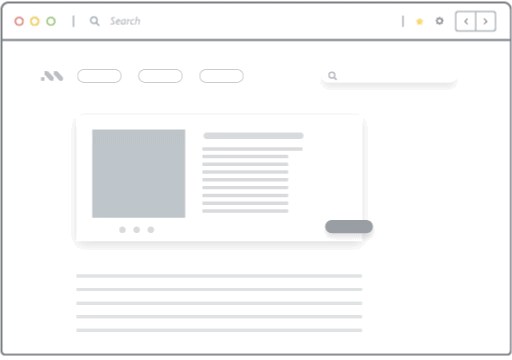 Create personalized learning & training flows for your enterprise apps with Whatfix
How to Create an Employee Development Plan
The employee development plans that work is personalized, goal-oriented, relevant, and resourceful. Here's a five-step guide that explains how you can check each of these boxes and launch the rare, effective employee development plan:
Step 1: Conduct a Skill Gap Analysis
The first step in creating an employee development plan is to figure out what your employees are missing. Conducting a skill gap analysis helps you determine the skills your employees already have, skills that are missing (or underdeveloped), and skills that need more improvement. 
To help you conduct an effective skill gap analysis, we have created a free template for you to customize according to your requirements
Step 2: Personalize Each Employee's Development Plan
An effective employee development plan is designed to meet every employee's unique development needs and aspirations. Personalize the development plan according to the results of skill gap analysis, employee's past experiences, present skills, and future goals. 
Considering these three distinct categories:
Hindsight – ask employees about their career background and accomplishments.

Foresight – take into account the skill gap analysis results, priorities of the business, and future expectations.

Insight – A combination of the first two categories and how these intersect and align in terms of your employee and the business determines the planning for their development plan.
An effective employee development plan bridges the gap between an employee's past experiences and future goals with an actionable roadmap. It provides them with immediate goals for their next career move, as well as educational resources and mentorship opportunities to grow.
Step 3: Define Clear Progression Paths
The next step is to outline progression paths for employees to move into senior and advanced roles within the organization. Well-defined progression paths give employees goals to strive toward and keep them invested in their development plan.
Employee development paths focus on grooming employees to take up managerial roles and develop advanced and strategic skills to move on to manage larger and more complex teams.
Many companies, especially tech, offer alternate development paths for those who may not see themselves as people managers but want to progress nonetheless. This is known as the individual contributor (IC) track. Individual contributors progress by taking up new initiatives and projects while regularly sharing insights with the rest of the team.
Apart from providing linear progression opportunities, encourage employees to move laterally across teams so they know they're not tied to a specific role or department. For example, you can allow marketers to move into product management, or business development reps to take up customer service roles.
Step 4: Make the Plan Actionable
For creating an effective employee development plan, make sure it's actionable for employees to use. An actionable development plan consists of resources that help employees acquire key skills and achieve their progression goals.
It's best to provide a mix of theoretical and practical resources, so employees learn the fundamentals of skill and the practical knowledge of implementing it in their work.
To help employees better understand the practical aspects of a skill, consider offering in-person or virtual practice sessions. If they need to use certain tools to apply their skills, walk them step-by-step through all the navigations and processes within these tools.
A digital adoption platform (DAP) is a good resource to help employees learn new tools while using them. It provides real-time guidance in the form of step-by-step walkthroughs, pop-ups, and tooltips. DAPs help employees master different types of software such as sales tools, HR platforms, marketing tools, and more. They can be integrated right into a specific tool and gradually introduce employees to different features of an app without overwhelming them.
Step 5: Measure the Results
Since you've spent ample time working on the perfect employee development plan, take time to monitor the success of your efforts and make a plan to remedy any trouble spots.
Meet with your employees regularly to get their feedback on what they would like more (or less) of. Identify the challenges that make it hard for them to follow through, like not enough hours in the workday or interruptions. 
Make sure that you have a dedicated team to monitor the success of your employee development plan. 
DAP Helps You Achieve Employee Development At Scale
A well-trained, dynamic and motivated workforce is crucial to any organization. The best way to raise employees to such standards is to invest in their continuous development to foster an engaged workforce, which is proven to be productive, profitable, and motivated.
Invest in digital adoption platforms like Whatfix to get the maximum ROI on your employee development programs. Using DAPs as your training software empowers employees to upskill themselves on the latest tools, applications, or processes without disrupting their workflow and productivity. It's the best resource to make your employee development plans future-ready and valuable.
Want to see how Whatfix can transform your employee development plans into powerful drivers of growth? Sign up for a personalized demo today.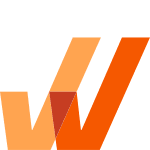 Request a demo to see how Whatfix empowers organizations to improve end-user adoption and provide on-demand customer support
Subscribe to get new content delivered directly to your inbox.