Whether managing a remote workforce or leading a distributed team in a hybrid workplace, using the right tools and apps help you keep employees engaged and productive – regardless of their location.
We've put together a list of top remote working tools designed to improve training, communication, collaboration, employee development, and productivity for your remote workforce.
What Are Remote Work Tools?
Remote work tools are digital applications that include communication and networking systems such as video chat tools, messaging tools, cloud storage, project management apps, etc. These tools help remote workers collaborate, communicate, and work in tandem with their managers and colleagues from any location.
Types of Remote Work Tools
Remote employee training tools: Online remote work tools for training need to be equally engaging and effective. Just because you can't be in the same room as your employee doesn't mean the training has to be any less useful. With robust employee training software, you can provide learning and development opportunities that help employees master new applications and software to make your work-from-home initiative a success.
Remote employee onboarding software: Employee onboarding software are digital platforms that empower HR departments to ease their load and facilitate smooth and simple onboarding for new remote hires. These software are designed to streamline the tasks associated with onboarding and facilitate a completely digital completion of onboarding tasks like documentation requirements, colleague introductions, and training planning.
Remote collaboration and communication tools: Whether you need to schedule a team-wide meeting or chat with someone one-on-one, there are several remote work tools that keep team members connected, ensure you keep every colleague in the loop, and foster team building in your organization.
Remote project management tools: Project management tools help managers to quantify, objectify, segregate and delegate tasks properly and proportionately to their team members to ensure smooth remote working.
Remote productivity and performance support tools: Team productivity and performance support tools are used by organizations to manage and monitor their remote workers, improve work quality, and avoid distractions.
Remote time management apps: Time management tools help remote workers plan, organize and track their time — so they get the most out of their day.
31 Best Remote Work Tools in 2023
Here are the best tools to enable remote workers in 2023:
Whatfix For Effective Remote Employee Training
Managing a remote workforce can be a little daunting as they can feel isolated and overwhelmed without the physical office environment they were used to working in for many years. However, adopting the right technology enables successful remote workforce management and keeps your remote workers efficient and productive in their jobs.
Implementing a digital adoption platform such as Whatfix makes it easier for organizations to train remote employees effectively and increase employee productivity by providing personalized onboarding, in-app software training, and 24*7 support. Managers can also track their employees' progress and follow up when needed, ensuring that their whole team makes the most of their remote professional-development opportunities.
Intrigued to learn more about how Whatfix empowers your remote training efforts? Click here to schedule a free demo with us today!
Subscribe to the Whatfix newsletter now!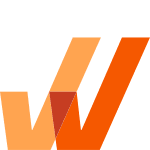 Software Clicks With Whatfix
Whatfix's digital adoption platform empowers your employees, customers, and end-users with in-app guidance, reinforcement learning, and contextual self-help support to find maximum value from software.