What Is the Digital Workplace?
The digital workplace is an always-connected environment that provides instant access to personalized, role-based services, as well as data, applications, and collaboration workspaces employees need to get their tasks done from anywhere, on any device, at any time. In the post-COVID world, workplaces are location-agnostic, with work happening at any time, on any device. Implementing a digital workplace model allow for the acceleration and success of flexible work, especially with the rising popularity of remote and hybrid workplace.
Overview Of the Digital Workplace
COVID-19 brought about a shift is the way people work and where they work from. Due to the immense shift towards remote and hybrid work post-COVID, the workplace is no longer a physical space, an office, or a desk that employees occupy during regular office hours. Today's always-connected, instant-access environment has blurred the difference between the physical office space and the place where work is done.
Dispersed workforces, rapid developments in internet-enabled devices, and the changing needs of the modern workforce are the primary reasons workplaces are becoming digital. And as workplaces become more digital, employees communicate and collaborate in unprecedented ways. In order to reflect their staff's changing work ways, leading organizations are starting to implement a new working environment called the digital workplace.
Benefits Of a Digital Workplace
Millennials comprise the largest block of the U.S. labor force, and a digital workplace is key to attracting, retaining, engaging, and motivating this generation. This is because the digital workplace allows employees to work on their choice of devices and also allows for flexible working hours to facilitate the modern workstyle.
The flexibility provided by digital workplaces lays a greater work-life balance for the employees, boosts employee engagement, and enables them to work remotely with optimum productivity.
2. Improved communication and collaboration
Digital workplaces don't need employees to hold on-premise meetings to collaborate with their team members. Communication and collaboration tools such as Asana, Zoom, Slack, etc. enable asynchronous and synchronous communication for employees to stay in touch with each other at all times, even when they are outside the office. Additionally, team members can quickly share and access information such as project documents, messages, and other files from their mobile devices, creating a more seamless digital workplace experience.
Have you ever wasted time looking for a doc your colleague emailed you last month or the dropbox folder you put your sales pitch in?
Searching for information at the time of need can be tricky since all your important work documents are scattered over Google Drive, OneDrive, email attachments, intranet portals, and PC folders.
Digital workplaces solve this challenge by allowing team members to gather all their content and information in one place. A central location for all files, documents, web links, and other rich media makes it easier for employees, irrespective of their location, to access information from any device whenever needed.
Did you know that work overload can decrease productivity by 68% because employees don't have enough hours to complete their tasks?
Since running a successful business is all about being efficient and achieving more in less time, a digital workplace is the need of the day. Digital workplace tools enable employees to get more done in less time and increase their productivity by eliminating commute times, time spent searching for information, time spent waiting to resolve IT requests, etc.
5. Knowledge management and sharing
Imagine your operations director with years of experience decides to switch to another place or retires. They take valuable knowledge with them, and it becomes an uphill battle for you to lay the foundation of an efficient workforce.
Fortune 500 companies lose roughly $31.5 billion a year by failing to share knowledge, according to Bit.AI.
A digital workplace uses knowledge management systems that preserve the valuable knowledge and experience of senior managers even after they are no longer a part of the organization. With these systems, your employees can easily access this information in the time of need and continue working without any hiccups.
The Digital Workplace Framework Checklist
Here's a checklist for creating your digital workplace roadmap.
Assess the current state of a workplace – This includes the assessment of technical capabilities, skill level of workforce, and organization's capability to adapt to change.
Stakeholders & buy-in – Identify senior sponsor, key stakeholders across all functions, and current stakeholders for tools and services defined in the scope.
Design a digital workplace roadmap – Define clear, achievable organizational goals, assign fixed timelines, create metrics to offer insight into the progress of the change project, and address any potential roadblocks within the strategy.
Governance – The roadmap should have clear ownership and governance. Your digital workplace can only reach its full potential once your information lifecycle, along with the governance rules that support it, is codified and executed.
Build your toolbox – A digital workplace must adopt the right tools and technology employees need to complete their jobs. Tools will vary for every organization, depending on its business needs.
Implementation – Determine the approach to roll out services and apps.
Change management – Engage the change management team.
Measurement – Establish success metrics and KPIs to measure the success of your digital workplace roadmap.
What Are the Different Components Of a Digital Workplace?
Here are the different components of a digital workplace.
The successful transition to a digital workplace ultimately comes down to "people" because employees are the most valuable asset of an organization. A digital workplace empowers employees to drive knowledge management, collaborate in ways that make sense, work in flexible schedules, and access information anytime from a cloud-based server or application.
Here are some ways to achieve measurable employee value in a digital workplace:
Provide applications that help employees identify cross-selling and up-selling opportunities.

Supply tools and technologies to help research, develop, and deliver new products quickly.

Enable employees to find the required information easily to serve their customers better and improve the overall

customer experience

.

Provide tools and technology that help employees execute business processes and functions as currently designed.

Provide the right tools for employees to do their jobs at the right time.
Digital workplace tools aim to improve the quality of work life, employee experience, and employee productivity by equipping them with the resources to work from any device across all geographies and allowing them to connect, collaborate, and communicate. Some of the digital tools that every modern workplace needs to incorporate are: 
Communication tools – Slack, Zoom

Collaboration tools – Google docs, Quip

Project management tools – Jira, Asana

Knowledge management tools – Confluence, Guru

CRM systems – Salesforce, SAP CRM

HCM software – Workday, SucessFactors
Communicating, that is, interacting and collaborating in real or near-real time from one or several locations, is critical for the success of any digital workplace. Communication and collaboration tools that support two-way communication help enable effective communication in a digital workplace.
Analytics is one of the essential components of a digital workplace. Detailed and intelligent analytics tools turn a massive amount of dissonant data generated in a digital workplace into actionable insights to help you make important decisions and sharpen a competitive edge.
A digital work environment demands having a system to track every project, especially when team members are spread across multiple locations. Doing so likely requires the following: 
Project management – establishing policies, procedures, and principles for successfully taking a project from conception to completion phase.

Case management – processing information through a combination of digitized workflows and human decision-making to execute unpredictable and non-routine business processes.

Process management – create, edit, and analyze internal processes to assess the organization's current state and identify improvement areas.
Advantages Of Building a Digital Workplace
Here's why organizations must consider building a digital workplace.
Providing flexible work schedules and freedom to work from anywhere caters to the changing dynamics and requirements of the modern workforce. Hence, digital workplaces attract potential talent that values work-life balance.
2. Lower operational expenses
Installing elements of a digital workplace can cut down many physical workplace expenses, such as monthly real estate, power, furniture, etc. Additionally, replacing traditional meetings, conferences, or training sessions with virtual interactions translates to significant savings in terms of airfare, hotel, meals, car rentals, etc.
3. Improve customer experience
Facilities such as live chat enable customers to access customer services within minutes, helping them get the information and assistance they need without waiting days.
This drastically improves the overall customer experience and makes clients more likely to come back in the future.
Pushing more of the workflow into digital space delivers deeper insights into day-to-day operations, helping businesses identify future successes and opportunities for improvement.
Combined with other cost savings, digital models deliver more agility that accelerates business opportunities and helps companies reach the market faster.
In fact, according to Avanade's definitive digital workplace research, organizations have seen a 43 % increase in revenue by implementing digital workplaces.
6. Prepares for the future
Organizations need to change the way employees work in order to embrace the changing dynamics of the workforce. They must become more versatile to increase adaptability to customer requirements, business goals, brand awareness, workspaces, frameworks, usability, and IT trends. Additionally, to attract the new-generation workforce, organizations must build a more flexible working and a decent work-life balance. 
A digital workplace helps organizations prepare for the upcoming changes in the work environment. It is purposefully designed keeping in mind the employees and all the digital tools and systems they use that make it easy for them to seamlessly connect with people, ideas, and expertise within and outside and empower them with any service, anytime, anywhere, with any device. Also, the flexibility to work from any location provided by a digital workplace helps cater to the new-generation workforce.
Digital Workplace Challenges
Some of the digital workplace challenges include:
Employees are usually resistant to anything new if they do not believe the change would make their work life easier. It might be hard for employees to transition from traditional working methods to a more digital work environment.
However, as far as organizations are concerned, the pandemic allowed them to move towards a digital workplace structure and reimagine more effective working methods. But for them to be successful, it is important to overcome employee resistance which could otherwise end up defeating the purpose of the digital workplace.
To overcome resistance and successfully introduce a digital workplace in your organization, it is important to explain the value it can provide employees to improve their work efficiency.
2. Adoption of digital workplace tools
The plethora of digital tools for users to complete their tasks efficiently can be overwhelming. Numerous software packages, all trying to improve the digital employee experience, might add to the complexity, inefficiency, and end-user confusion. 
To increase productivity and efficiency on digital tools, enterprises must adopt a software adoption strategy personalized to the needs of their core user. Some of these strategies include:
Building contextual, role-based onboarding flows, task lists, and other in-app guidance to help users learn about the different features and actions that are most important to them.

Showcasing your most critical, core features in your initial product tour.

Providing on-demand help content inside your software or application that provides users the information they immediately. 

Collecting feedback from users to identify growth and adoption tactics for your product.
Organizations can achieve all of this by investing in a digital adoption platform (DAP). A DAP like Whatfix provides companies with a no-code tool to build, launch, analyze, and improve in-app guidance and on-demand support such as:
Product tours

Step-by-step guides

Interactive walkthroughs

Task lists

Smart tips and beacons

Field validations

Self-help wikis

Pop-ups

Feedback surveys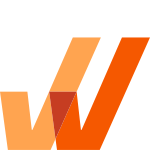 Take charge of digital workplace with Whafix's digital adoption platform.
3. Cyber and information security
With continuous phishing scams and customer and employee data breaches worldwide, cybersecurity and information security have become the most significant challenges of a digital workplace. CIOs are under intense pressure to ensure protection against these attacks. Although many organizations have robust information security policies, enforcing them across the workplace can take time and effort.
The best way to overcome this challenge is by using a digital workplace platform that can comply with all data security guidelines. Or conduct end-user security awareness seminars that help employees understand the importance of data security and best practices to follow while accessing confidential data from their devices.
4. Issues with employee productivity
You might experience a dip in employee productivity for the first few weeks after implementing the digital workplace. It can take time for your employees to get used to the new work environment.
Post-implementation, productivity depends on the effectiveness of training and upskilling programs provided to the employees to leverage the new platform. The L&D strategy and process design needs to be focused more on end-user performance and productivity.
How To Implement a Digital Workplace
Implementing a digital workplace can be difficult, especially for organizations that have not yet taken the first step to digital transformation. Here are a few things to consider while embarking on your company's digital workplace journey.
Before building a comprehensive digital workplace, leaders must figure out two significant factors – why it is required to transition to a digital workplace and how the digital workplace will align with their existing business goals and digital transformation strategy. 
Also, it is vital to engage business and IT team leaders throughout the organization to agree on a common goal and clear vision for its adoption.
Before you start building or making any changes, ensure your strategy and goals are in place. To create an effective strategy, assess your current digital workplace footprint and determine the strengths and weaknesses of systems currently in place. This evaluation can be conducted via employee surveys to understand the tools currently in use, their opinions of current software, their expectations on improving the job workflow, and roadblocks. The digital workplace should be focused on removing those roadblocks and making employees' jobs much more manageable.
A well-defined digital workplace strategy answers questions like – how will your team build the digital workplace? Will your digital workplace enhance your employees' hard work or make their lives difficult? Will your digital workplace help improve the employee experience?
To work efficiently and collaboratively, your strategy must help align initiatives, research, marketing, sales, customer support, and all elements of your business.
Communication should be a critical element while rolling out a digital workplace strategy. Leaders and HR teams can utilize messaging, intranet, wikis, and enterprise social media tools to keep their employees updated on the status of digital workplace rollout. It is critically important that leadership is very transparent about the process, highlights what problems the change will solve, and how everyone will work together towards a common goal.
Collaboration is key to any digital workplace. When building your digital workplace strategy, ensure your digital tools help facilitate communication and collaboration. This is especially important if you have a geographically dispersed workforce.
Building a secure digital workplace means implementing procedures to prevent data leaks or cybersecurity crimes. Getting IT teams involved in your digital workplace strategy as early as possible is critical so they can help avoid any mishaps in the future. 
Furthermore, employees must be properly trained to handle data and internal documents securely and safely to avoid leaks or data breaches.
6. Encourage employee feedback
There's no better analysis of the digital workplace than receiving direct feedback from your employees. Since they are constantly using it, they will know which functions are working well and can make suggestions for improvements.
7. Implement adaptive learning solutions
As your software advances, so does the training needed to operate it. While you may have extensive initial training for your staff, expecting them to remember everything when they start working with the system is unfair.
Adopting a digital adoption platform like Whatfix can help here. DAP can be adopted as a digital workplace solution for your organization to bridge the gap between humans and technology by prioritizing user adoption. The platform integrates learning into application environments to serve employees the right information whenever needed. You can create and embed interactive walkthroughs within an application that guide users through every step of a workflow in real time. It enables employees to learn while working on the tool to understand it better, thereby reducing digital fatigue.
Here are some upcoming trends in a digital workplace.
Recent research suggests that 96% of organizations are moving IT to the cloud to boost employee productivity. And 81% of enterprises already have a multi-cloud strategy in place.
Currently, enterprises have many innovative technologies to choose from to help them with every business process across roles. And these new technologies are getting more sophisticated each year.
Due to the many advantages of implementing cloud systems, enterprises are already rethinking the use of their outdated legacy systems and working to adopt enterprise-wide cloud solutions.
Eighty-four percent of enterprises with 1000+ employees have a multi-cloud strategy. Even though these strategies solve big business problems and streamline work, clouds are complex and challenging to manage. This is especially true regarding moving workloads from an application between different cloud environments.
More organizations are turning to API-led application development and containerization to make it easier to migrate between multiple clouds. APIs can help unlock data and unique features of apps in various cloud environments. And containerized apps (e.g, apps led by Kubernetes) help applications run reliably from one computing environment to another, making it easier for enterprises to use their applications across multiple cloud platforms.
It is also expected for companies to start building API support. As API support grows, companies will have access to better and real-time data and gain a more comprehensive view of their customers.
3. Digital adoption platforms (DAPs)
Digital workforce transformation comes with a handful of business solutions as well as challenges and high hopes for adoption.
Thankfully, with the help of digital adoption platforms (DAPs), it's easy to realize digital transformation goals quickly. Digital adoption solutions use innovative training methodology, microlearning, and in-app, contextual, on-demand, and personalized training to promote digital literacy across all roles, and all generations of employees.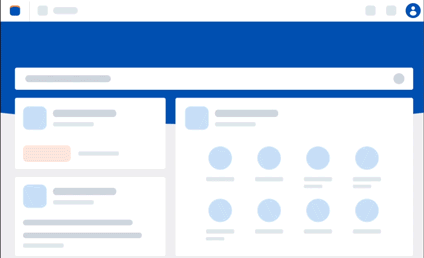 As organizations invest in DAP, they will be able to:
Reduce onboarding times
Start skilling up all employees upon go-live (regardless of varying technical skill and proficiency levels)
Reduce IT requests by providing in-app and ongoing training support
Count on software to help employees navigate new challenges in the moment of need
Overcome resistance to change
The majority of digital change management initiatives that fail do so because of employee resistance. In other words, when employees tasked with using new technology don't understand how to use it or integrate it into their daily workflow, digital transformation is doomed.
Additionally, enterprises risk losing employees to competitors that emphasize creating a sophisticated learning experience for their employees. 46 percent of experienced, middle-aged tech workers consider changing jobs due to a lack of enterprise software usability, according to an IFS survey.
As IT adopts new software solutions, they work hard to boost employee experience. This can be accomplished using tools supporting company-wide in-app software training, real-time and global communication, and ongoing support.
5. Keep up with the tech-savviness of younger generations
As technology improves, businesses welcome a younger and more tech-savvy generation of workers. This younger/millennial generation is more demanding regarding expectations of digital innovations.
To cater to the needs of the new-age generation, enterprises must find ways to match their innovative demands while still optimizing the work and expectations of older generations. Keeping everyone on the same page requires using personalized, in-app, on-demand, and contextual software training tools. Gartner recommends digital adoption solutions.
10 Must-Track Digital Workplace KPIs & Metrics to Analyze
Here are some important digital workplace KPIs and metrics to analyze and track for an effective functioning.
Workflow efficiency: Workflow efficiency is the amount of time taken by employees to complete business-critical workflows such as preparing a purchase order, filling out the form, reviewing the details, etc. To boost workflow efficiency, the first step is to decide how to measure it as it helps define quantifiable metrics and establish a baseline.
Employee satisfaction: Employee satisfaction and overall experience is a critical component of a digital workspace strategy. When introducing a new tool or technology, assess how it impacts employees' life in the workplace, and whether they feel more empowered to achieve their goals with the new tools.

Employee satisfaction is measured through a combination of HR and IT metrics, often collected via surveys or interviews. Elements to investigate include the evaluation of changes to work processes, ease of use, challenges, satisfaction, and the impact on broader employee experience within the workplace.

Net promoter score: Net Promoter Score (NPS) is a way of measuring how employees feel about their company. An NPS survey asks one simple question – "On a scale of 0-10, how likely are you to recommend this company's products and services to others?"

NPS gives you richer insight into what is driving employee engagement, especially when analyzed alongside other metrics. It also helps boost employee morale by showing them that you value their opinion.

Software ROI: Return on Investment (ROI) measures or evaluates the profitability of your business and investment. For any digital workplace tool or software to generate a good ROI, it should make or save an organization more money than spent.

Calculating ROI shapes the direction of business development, makes purchases more appealing to stakeholders and decision-makers, compares the merits of different potential purchases, and much more.

Employee turnover rate: Employee turnover rate is the percentage of employees that leave your company after a certain period of time. This leads to a loss in productivity, lost knowledge, high costs involved in recruiting, hiring, and training, negative workplace culture, etc.

It is of utmost importance for organizations to keep a check on the turnover rate and constantly work on minimizing it by adopting retention strategies, enabling two-way communication, investing in continuous learning and development programs, etc.

Internal content consumption: All enterprise applications and software have internal help content and support documentation to enable effective user adoption. This content includes "how-to" articles, FAQs, knowledge bases, in-app guidance, and more.

But creating the content is not enough. It is important to track your content consumption rate, that is, how often is this content being consumed? What type of help content is being used the most? Are users searching for a piece of help content that doesn't exist?

Tracking the internal content consumption rate will help you understand how the end-user support content is being consumed, how effective is the product adoption, and what you need to add to your help center.

Mean time to resolution: MTTR metric indicates how long IT takes to resolve an issue for the user. Quicker resolution minimizes downtime and improves employee satisfaction. On the other hand, if a technician cannot resolve a problem and has to escalate it to a higher level, the user will have to wait longer, and the IT costs will increase due to the involvement of multiple agents.

The MTTR metrics tell you about the IT efficiency and the quality of the end-user experience. If employees are submitting a growing number of help desk tickets, it means they are facing several difficulties that are impacting their digital experience and productivity. Users' satisfaction and productivity are compromised if they wait longer for resolution.

Application adoption: Application adoption metric measures how many users engage with a specific application or software in the digital workplace. It helps determine whether the application serves a business-critical purpose and is a significant indicator of company success and performance.

Application adoption is reported over time by the number of monthly active users (MAU), weekly active users (WAU), or daily active users (DAU).

Employee proficiency: Measuring employee proficiency shows how well your users can take advantage of the new tools they have at their disposal. Proficiency can be evaluated through a mix of pre and post-training assignments to test knowledge, interviews to analyze behavioral change, fewer IT support tickets, increased customer satisfaction, etc.
Onboarding completion: Onboarding completion rate tells you the number of users who reach the end of your onboarding process. Identifying the weak points of the onboarding process helps create a more engaging system that converts more users.
10 Must-Track Digital Workplace KPIs & Metrics to Analyze With Whatfix
Why Choose Whatfix As Your Digital Workplace Solution?
Digital workplaces are moving forward, but success relies on employees of all proficiency levels using the latest technology to its full potential. The answer to every challenge lies in training—not old-school, traditional in-class instruction, but promoting digital literacy within the app through a digital adoption platform.
A digital adoption platform like Whatfix helps bridge the gap between humans and technology by prioritizing user adoption. The platform integrates learning into application environments and enables effective training via interactive in-app walkthroughs and product tours, guiding users through every step of a workflow in real time.
DAPs help employees understand the functionalities in real time and reduce end users' time-to-competence, thereby improving their overall performance.
Whatfix can help your organization build a human-centered approach to meet employee expectations and grow an effective, digitally-enabled workplace. To learn more about Whatfix, schedule a free demo with us today!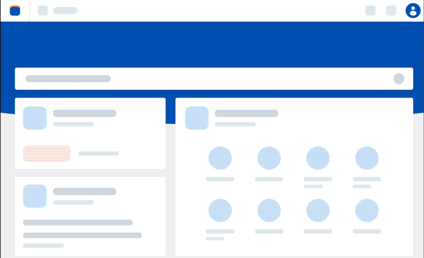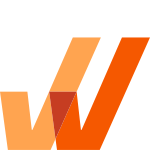 Request a demo to see how Whatfix empowers organizations to scale enterprise-wide changes, improve user productivity, and drive user adoption fast.