Employee Training Methods
Microlearning is an approach to learning new knowledge that breaks learning content down into small, bite-sized information modules. Smaller learning sessions provide all information necessary for learners to achieve a specific training objective in a short window of time, making microlearning valuable in business contexts.
Microlearning is effective because learners apply the skills they've acquired before they lose attention, thus improving knowledge retention. This is also referred to as real-time learning.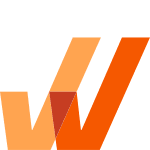 Request a demo to see how Whatfix empowers organizations to improve end-user adoption and provide on-demand customer support
Subscribe to get new content delivered directly to your inbox.