As an HCM enthusiast with over two decades of corporate experience that spans across top solution providers in this space, I've been able to witness numerous challenges when it comes to its implementation. Software implementation in itself can be a long and cumbersome project that would require detailed planning and allocation of your best resources to tackle any hurdles that come your way.
However, many HR Leaders struggle at multiple points in the process making HCM ROI very elusive.  In fact, 92% of organizations have seen their HCM solutions underperform time and again, according to a survey run by Deloitte that featured in HR Magazine(May 2014).
As a front runner in the HCM software industry, challenges with implementing Workday are a common issue for most large enterprises. Hence in this article, I've listed out 6 Workday implementation challenges that I've noticed to be commonly faced by a majority of the organizations, along with a few tips to tackle each of them. 
6 Common Workday Implementation Challenges in 2021
Finding the Right Implementation Partner
Existing HR Practices/ Processes
Lack of Proper Documentation
Challenges During the Testing Phase
Major Updates During Implementation
Data Migration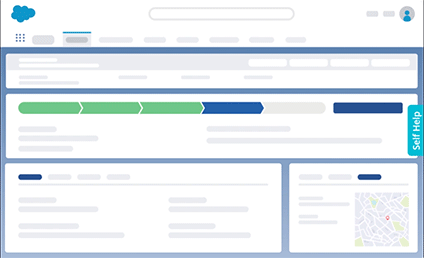 Improve your organization's Workday adoption and implementation process with Whatfix
Workday Implementation Challenges
Let's dig deeper into the Workday implementation challenges.
1. Finding the Right Implementation Partner
As compared to any other ERP, Workday rollouts are expected to be faster and more iterative. Since Workday is an application that impacts significant employee processes in the organization, you ought to be partnering with the right implementation service provider.
Picking the right one becomes a challenge that costs companies a lot of time and money. The alternative to this i.e carrying it out in-house is not an option either. The reconfigurability element with Workday can pose a tough task for most organizations. Not to mention the multiple updates that are rolled by the Workday, which makes the process even more daunting. In fact, consulting firms and/or service partners carry out 75% of all Workday deployments.
While partner firms possess strong functional and technical knowledge of the software, they lack the expertise to understand HR processes and the space in general. What develops is a mismatch between your current HR practices and the default setup in Workday.
How to Choose a Workday Implementation Partner
Enterprises either look for an end-to-end implementation partner or a support partner to assist them in a specific phase of the process, say, specifically for integration.
While scouting for any of the above two, here are some of the major criteria to follow while choosing the perfect Workday implementation partner:
Firstly, the obvious, your partner must have an in-depth know-how of the entire software along with the expertise in the HR/HCM domain
A proven track record of successfully carrying out multiple implementations for enterprise clients where the setup, security aspects, and requirements are far more complex
As I mentioned above, Workday rolls out updates frequently. Your preferred partner should be on top of these updates starting from the announcement itself. Workday has up-to-date rolled out 32 updates with 2-3 major updates in a year
Working knowledge of various change management methods and models along with a plan in place that can be applied when necessary rather than having a purely reactive approach to when things don't work out as expected
An accessible 24/7 support staff would be a critical need for at least the first 16-18 months of launching the application. An onsite Workday cum HR consultant would also be an added benefit
2. Existing HR Practices & Processes
Every organization would have a different set of practices when it comes to payroll, employee benefits, leave management, or any other functions under HR. This is where the problem arises. The default setting in Workday might not match your existing way of running the vertical, which can call for an unexpected requirement to customize the software setup. Unless you've accounted for this expense, your budgets will have to be massively raised to solve this challenge.
Even if you've budgeted for such a surge in the cost, the time to go live gets extended due to multiple customizations and frequent testing by creating your own scripts. In the majority of the cases, the time extension due to this contingency is not included in the plan and hence the failure to meet deadlines to go live.
A by-product of this situation could be the lack of software competency post-implementation in case you choose the change your practices to match that of Workday's default setup.
3. Lack of Proper Documentation
Workday implementation is quite a difficult process with multiple steps and numerous possible customizations. Because of the complexity, comprehensive documentation is necessary at every point in the procedure. This would come in handy during testing, future change management, employee onboarding as well as employee training.
A crucial element of the documentation is the 'Standard Operating Procedure' which elaborates how your company would be effectively using Workday and for what use case.
As a shortcut, many companies and/or implementation partners refer to a generic Workday training and implementation guide for any future re-configuration.
As I mentioned earlier, your company might have a different way of and reason for using Workday which highly influences the implementation & training. Hence, the lack of proper documentation tailored to your company is a commonly overlooked but expensive challenge when it comes to Workday.
A way around this roadblock could be to assign or hire a dedicated consultant to manage documentation during the implementation and keep it up to date as and when Workday releases its major updates. They would also manage the distribution of this document with relevant stakeholders.
Another possible barrier is the storage or the placement of the documentation. Here, you need to identify where your team would navigate to, in order to find assistance. As a recent Gartner identified category, digital adoption solutions such as Whatfix provide the capability to add these within the Workday application as an overlay or within your organization's intranet for easy access and delivery.
4. Challenges During the Testing Phase
A common Workday deployment model follows a 5 step methodology: Planning, Architecture and Build, Configuration & Prototype, Re-configuration (if applicable), Testing, and Final Deployment.
Especially for software like Workday and Salesforce, the testing phase is one of the longer and more complex steps that require an exhaustive plan for that one step. You need high-level plans in place for multiple testing scenarios run by a strong team of folks with technical skills as well as an understanding of various use-cases from an end-users POV.
For smaller companies that aren't heavy on technical resources, this poses a major challenge. The testing phase also includes the development of testing scripts and demands quality tech folks to join the process. Testing Automation tools are an option for those organizations with deeper pockets. For many Medium-sized businesses, it can be too expensive an approach.
You could hire a testing partner if you are looking to test for pre-set or general scenarios. Before the testing phase takes place, a comprehensive requirement list needs to be created consisting of both generic and custom scenarios that would be handed over to your team.
I would also suggest that you get your business analyst or HCM specialist involved in the design and testing steps. Ideally, they would be at the forefront of the process but in case you are working with a Workday admin or a service partner, make sure to involve them in these stages.
5. Major Updates During Implementation
Workday time to production, for large enterprises, can take about 4-6 months which is certainly not bad for organizations of that size. However, Workday announces two major updates annually which will now probably increase to three. There is a high chance that you might have to accommodate 1-2 of these upgrades during or just after the launch.
In such a situation, your initial metrics will experience a significant dip, especially if you're integrations are still in process.
The implementation project for Workday doesn't end with achieving go-live on time. However, for many organizations, this becomes the key milestone to achieve, causing a misalignment in the process or when such diversions occur.
This challenge is closely linked to the element of documentation. When major updates are anticipated and documented, it eases out this particular issue. It also circles back to the planning stage. A well-thought-out change management plan with realistic resource allocation is necessary to be ready for these semi-annual updates.
Data migration and conversion is a daunting task with any enterprise software. When it comes to Workday, the problem lies with matching your existing data format with that of the application. In this process, a number of issues would be identified that can delay your project:
Incorrect data and/or missing information
Duplicated data that needs to be cleaned up
Data points that might not be recognized in Workday
Let's take one instance of loading benefits onto Workday from another software – let's say PeopleSoft.
A common hurdle you will encounter is with regards to loading the event date, coverage date, and the hire date for possibly numerous benefits offered to thousands of employees. This is due to how Workday identifies an employee's eligibility for a particular benefit as well as identifying and loading the closing date for the same.
Workday Implementation Doesn't Have to Be a Nightmare
As difficult as it can be to get Workday up and running, you would be happy to know that the platform works great after that. The solution seems to have garnered many positive reviews. Another advantage is that, as compared to other ERPs, you would face fewer difficulties that require your tech team to jump in. The crucial bit is the planning phase, where you need to clearly account for the above-mentioned challenges and for a couple of unforeseen roadblocks. Once this is taken care of and the plan is diligently followed, the execution is a cakewalk.
Keep in mind, a successful implementation isn't determined by going live on time. It's a continuous process that exists even post the user onboarding phase. At this stage, the focus is on the effective adoption of Workday. As I mentioned above, Gartner has recently recognized 'Digital Adoption Solutions' as a new entrant into the Digital Workplace and CRM Sales Hype Cycles, implying a dire need in these markets to boost the effective usage of enterprise applications in order to maximize the ROI derived from it.
As one of the leading solutions in this space, Whatfix has helped top Fortune companies achieve maximum Workday adoption by enhancing the user experience by offering contextual, interactive, and multilanguage in-app guidance. 
Subscribe to the Whatfix newsletter now!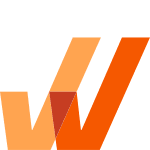 Learn more about our Workday implementation and adoption capabilities.