A successful change management implementation brings higher levels of productivity and overall transformation for organizations, a failed change implementation can set organizations back months and harm overall business processes, productivity levels, and revenue streams. Most organizational changes encounter barriers to change, which can be negated with an effective implementation project scope and strategy plan – with proper change management exercises and change management models. 
With that in mind, organizations need to view effective change management as a risk mitigation strategy and cost avoidance technique to stay relevant as an organization and competitive in their industry. 
Before we deep dive into the strategies for a successful implementation plan, it is important to know the repercussions of a failed change implementation.
What are the best strategies for organizations to successfully implement change?
Get buy-in from the entire organization  
Identify your change scope clearly
Hire people who are enthusiastic about change
Create a cross-team change management project team
Prepare for the change with open communication
Build a change implementation plan
Get feedback from your employees
Launch small-scale pilots for the change 
Set deadlines for the change
Document the process for the next change project
Train your staff on how to manage change for next time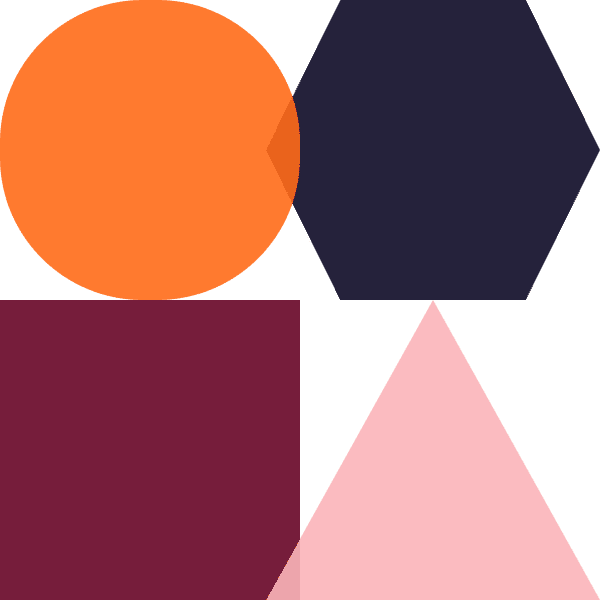 Are you starting a change initiative?
Download our pack of six change management templates to kick-start your change initiatives.
What Is the Cost of a Failed Change Implementation?
A failed change implementation can result in a colossal expense and risk exposure for an organization. The impact of this failed cost is felt both on an organization level, as well as a project level. Apart from the loss of investment in the core change initiative, there are other costly expenses as well, such as: 
Organization Level Costs
Costs due to reduced employee productivity
Employee turnover costs
Costs due to poor work quality
Program Level Costs
Cost of a delayed project  
Design rework costs
Resource waste
Budget overruns
In addition to these costs, an organization is also exposed to risks that affect revenue such as poor customer service, a tainted reputation, and a legacy of failed change initiatives that could cause reluctance in future digital innovation. 
For example, in 2001 McDonald's terminated its 'Innovate' project resulting in a loss of $170 million (about $250 million in 2021 due to inflation), as well as a turnover of 200 employees and suppliers due to the failure. The project aimed to integrate real-time data from its stores across all 121 countries it operated in to provide a customized 'made-to-order' customer experience. 
However, the company failed miserably and incurred losses due to unclear project scope, budget issues, and poor stakeholder involvement. Initially meant to provide a better customer experience niche, wait time for assembling a burger increased, hindering its ability to keep up with its customer demand, increasing customer wait times, and increasing its store operational costs.
11 Strategies for Successful Change Implementation in 2022
A change failure rate of over 70%, highlights that a successful change implementation requires a skilled change practitioner, as well as a strategic approach to prioritize the people aspect of change. Here's a list of 11 change implementation strategies to help support your new change initiative.
1. Secure buy-in from your entire organization
A report from Mckinsey suggests that ownership and commitment to change across all levels within an organization is one of the most significant factors that determine an implementation outcome. It is essential to include all key stakeholders, from leadership and management to executives, to minimize an organization's resistance to change. This will help employees feel heard, included, and valued, – allowing for any conflicts to be aired out early in an implementation project and quickly resolved.
For example, within Toyota's organization is a process called the Toyota Production System that emphasizes the culture of Nemawashi (translated to "laying the foundation".) Before any change is implemented, all key information on the change implementation project is shared with all employees to inform them of the project, as well as obtain consensus and feedback.
2. Identify your change scope clearly
Before implementing any change, a clear identification of its need, prioritization, barriers to implementation, and clear goals are critical for the overall success of a change's implementation. Organizations should also have the foresight to follow all relevant industry trends in their business niche to adapt accordingly. 
For example, Motorola failed to retire its analog models post-digital innovation and lost its battle with its main competitor Nokia, who seized the opportunity. Ultimately Motorola lost its leadership position in its niche and was left with a poor market share of 14%.
3. Hire people who are enthusiastic about change
Kaizen, which means 'continuous improvement' or 'change for the better', is at the heart of any change management initiative. By looking at brands that invest in culture-driven change such as Shopify, which drives innovation and improvement through its culture, you can support your changes by focusing on your business's foundation and hiring a workforce that is self-sufficient and thrives amidst ambiguity. These types of employees are easily able to get on board with the idea of new changes that are for the betterment of an organization.
4. Create a cross-team change management project team
Each change management implementation plan will have multiple, smaller projects that each will require a focused, cross-functional team to handle each specific responsibility and task. When team members have clearly defined roles, the ownership and commitment to that change plan increase, bringing the required expertise to address each unique issue – which allows an implementation plan to build the new infrastructure from the ground up.
5. Prepare for your change with open communication
Before implementing a change to your processes, it is recommended to communicate clearly with your employees to explain why the change is happening, how the change will benefit the organization and the individual benefits of accepting change for your employee's day-to-day. Transparency in change management communication is critical, as it prepares your workforce for accepting change at an individual and company-wide level.
6. Build a change implementation plan
A successful change implementation requires a detailed plan to highlight critical milestones systematically. For an effortless rollout, you need to plan for the following aspects: project scope, integrations, resources needed, communication, time, cost, procurement, and risks. A practical implementation plan accelerates the pace of implementation by anticipating and overcoming barriers and resistance to change before they happen.
7. Get feedback from your employees
48% of employees believe that their organization has no process to identify the root cause of problems in their company or how to resolve them. You can rectify this situation by obtaining feedback from your team members on the upcoming change and if your employees are experiencing change fatigue or have overall concerns. In time constraints, leverage survey tools to streamline employee feedback instead of in-person feedback sessions.
8. Launch small-scale pilot launches for your change
Instead of rolling out a change that directly impacts the entire organization at once, you should launch small-scale pilots to test if there are technical issues with the change or if your employees or customers face issues as a result of the deployment. Look to leadership  and early adopters among your organization to drive your change by championing the initiative. This buy-in is reflected in a top-down approach and trickles acceptance of the change throughout the organization.
9. Set deadlines for your change
During the pilot test, you may encounter obstacles or modify your solutions to best suit your business requirements. However, this process can be endless if left unmonitored. Therefore, setting a realistic and practical deadline for your pilot testing and the full launch is essential, and should be communicated to all of your employees.
10. Document the entire process for your next change project
It's critical to document what went right the first time to replicate the success when it's time to drive a future change implementation plan. Standardizing best practices and processes for change initiatives helps create a proven system that your organization can rely on. Documenting the process also serves as a guideline for new employees to operate efficiently during change activities. 
11. Train your staff on how to manage change
Corporate training programs built around how to manage change – and the fear and anxiety that comes along with it – are a great way for organizations to support future change implementations.
You should leverage a variety of employee training methods (such as blended learning, hands-on training, e-learning), as well as tools such as digital adoption platforms to train and onboard your employees for increased adoption. For example, Sophos, a leading global cybersecurity company, leveraged the Whatfix digital adoption platform to drive change management on Salesforce.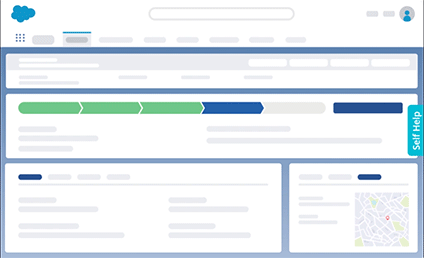 Create personalized learning & training flows for your enterprise apps with Whatfix
Whatfix enables effortless change rollout by empowering employees via features like interactive walkthroughs, pop-ups, and beacons. It reduces the time and effort required to create training content and reduces support tickets by fostering a self-help culture amongst its end-users. 
Schedule a demo with our experts to know more about how Whatfix can be your partner in change. 
Subscribe to the Whatfix newsletter now!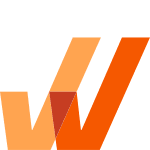 Request a demo to see how Whatfix empowers organizations to improve end-user adoption and provide on-demand customer support