Bringing a project to life can be tough, and it's even tougher to get it right. If you don't have a plan that outlines the exact path you need to take to achieve your goal, it can quickly become an overwhelming task that may never get off the ground.
Creating a solid implementation plan can make all the difference in turning your change management strategy into a reality. Building an actionable, realistic, and thorough implementation plan is an excellent way to ensure your projects succeed and your best ideas don't fizzle out.
What Is an Implementation Plan?
An implementation plan is a comprehensive outline explaining each step you need to take to accomplish an objective or strategic initiative. For example, if your company needs to launch a new department by the end of the year, your implementation plan details how you'll get from where you are now to having your new department up and running. Think of an implementation plan as a roadmap for executing a strategic plan that tells you who's driving, which roads to take, how much money to set aside for fuel, and which landmarks and potholes to watch out for.
The Benefits of a Well-Crafted Implementation Plan
Whether you're deploying a new piece of software, launching a new product, or rolling out a company-wide initiative, developing an implementation plan is a crucial step for transforming ideas into actionable goals. Without a clear direction to guide you, your project runs a higher risk of failure.
Clarifying your goals and developing a clear plan for achieving them adds structure and clarity to processes with a lot of moving parts. Gaining that clarity can provide the following benefits:
Planning all of your steps in advance will keep you organized throughout your project
Having a detailed set of action steps will free you up to think strategically throughout your implementation
Time frames defined in advance can help you better manage deadlines
Knowing your financial limitations in advance will help you stay on budget
Setting milestones to track your progress toward achieving your desired outcomes
When leadership can review your plan, you'll get more buy-in for your project

When you can hold stakeholders accountable, they're more likely to complete tasks on time

Making sure everyone involved is on the same page avoids misunderstandings and prevents scope creep
How to Create an Effective Implementation Plan in 2022
Creating a thorough implementation plan requires quite a bit of planning. The process may seem excessively methodical, but being detailed and thoughtful during the early stages of implementation planning helps mitigate issues down the road. Your implementation plan is the foundation of your project, which is why it needs to be as comprehensive and in-depth as possible.

Make sure your implementation plan includes everything you need by following these steps:
1. Create a Project Scope
To create your project scope, make a complete list of tasks, resources, deliverables, and anything else that needs to happen to complete your project. This gives you a clear picture of what your project involves — anything outside your scope will be off-limits. By establishing clearly defined boundaries, project scopes help you avoid scope creep when you're in the execution phase.
Your new strategy needs to identify the goals you expect to achieve — it's hard to create a strategy and measure your success without knowing what you hope to accomplish. For example, if you are creating a new department inside your company, your goal should be centered around the reasons why you're building a new team — like increasing your profits by a certain percent or expanding your services to a new market.
To define your goals, list every positive benefit that your project will realize and how it will help others inside your organization. It's also beneficial to include how your goals align with your company's vision and mission.
3. Uncover Potential Risks
It's important to have a good idea of what might go wrong during your implementation so you can get ahead of potential issues. While some risks may be unknown, you can mitigate them ahead of time if you know what may not go as planned, such as confronting internal resistance to change head-on with better communication and roll-out strategies.
To get insight into possible risks, talk to others — inside or outside of your company — who have managed a successful implementation. Anyone who's been through an implementation should be able to provide valuable information regarding the risks they didn't spot ahead of time and which risks will change the trajectory of your project.
Project assumptions are foreseeable events or situations you can expect during your implementation. All projects operate on a set of assumptions — for example, most projects estimate how much a project will cost to complete. The point of determining your assumptions is to create awareness of them so you can predict their potential impact on your project.

To identify and create a list of assumptions, interview stakeholders and key members of your implementation team. You can also bring in someone outside your project to identify assumptions you may have missed.
5. Define Key Stakeholders
Building the right team is important for the success of your project. You need to make sure you have representation in every key area so that you will have subject matter experts on hand to guide you through your implementation and solve issues as they come up.
Your plan should define the project sponsor and owners of specific tasks or milestones and explain what each person is responsible for. It should also list everyone who will serve as points of contact and their contact information.
6. Allocate Your Resources
To create an implementation plan that works, you need to figure out how much money and time you need and how many people will be involved. To allocate your resources properly, identify your current resources, and the resources you need to acquire, and then note how you will get those additional resources. This step helps determine your budget and ensures you don't run out of resources before you complete your project.
7. Create an Implementation Rollout Schedule
Your implementation plan should include a rollout schedule with specific timelines so you can measure your progress as you execute your plan. A schedule allows you to keep track of progress and provides visibility so stakeholders can easily find out where the project is at any given time.
To create a schedule, develop milestones for each phase of your project so your teams know what they should be working on at any given time.
8. Go Live with the Change
After you have developed your implementation plan, reviewed it for accuracy and completeness, and are confident you have every step covered, you can begin executing your plan.
9. Monitor the Implementation
To ensure smooth sailing on your project's execution, make sure to establish a process for monitoring your implementation throughout the execution phase. Closely monitoring your launch as you roll it out gives you a chance you discover issues before they become major problems. It's also a good idea to continue monitoring your implementation after your launch so you can track and measure your goals.
10. Create a User Adoption Strategy
While you're developing your implementation plan, set aside time to create a digital adoption strategy so you can get everyone on board with the project you're rolling out. To encourage adoption, you need to develop a user adoption plan that minimizes disruptions while your people transition to a new process or system. Your plan should include education to make sure your users know how to navigate any changes. For example, you can build a knowledge base to answer questions and help your people learn new procedures.
You should also leverage a digital adoption platform such as Whatfix to support your change implementation. With Whatfix, you can create interactive onboarding and training flows, in-app popups and beacons, and self-help resources to bring your internal employees or end-users help and guidance right when they need it.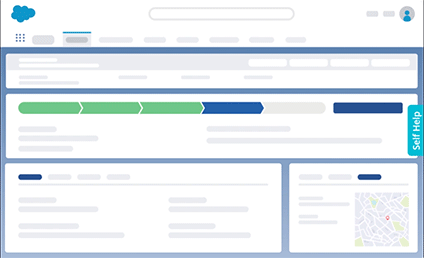 Collect feedback from stakeholders and anyone involved or impacted by the implementation to get different perspectives on what went right and what you may be able to do better next time. For example, include post-launch meetings in your implementation plan and use those meetings to map out where your plan worked and where it fell short. You can use this feedback to make your next implementation project run more smoothly.
Implementation Challenges to Watch
While creating an implementation plan has many benefits, you need to keep your eye out for some potential challenges. Some typical bumps in the road can include:
Underestimating how long the implementation will take. To counter this challenge, make sure your plan includes specific timelines. If you start missing deadlines, review your timelines early to make needed adjustments.

Overlooking details. 

Resist the urge to shortcut your implementation plan. Take the needed time to ensure your plan doesn't skip any steps and account for every dollar spent.

Not allocating enough resources. Coming up short on resources is the result of poor step-by-step planning. To avoid this project-destroying issue, take a close look at your implementation plan to make sure every step is included.
Lack of clear authority or accountability. Accountability is a key principle for the success of any project. Make sure someone is accountable for every step of your plan and assign others to manage each step to keep your project on track.
Taking on too much at one time. Working on multiple projects simultaneously can spread your company's resources too thin. Don't try to tackle all of your company's issues at once. If you don't want to overstretch your team, you should limit your team's concurrent projects.
Unrealistic deadlines. Deadlines that are either too tight or long can throw your implementation off track.
Don't Shortchange Your Implementation Plan
The success of your implementation plan rests in the quality of your research and the effort you put into it. If you don't take the time to include highly detailed and accurate information, your plan has a much lower chance of success. Planning everything out in advance may seem like a huge undertaking that's not worth the effort, but having clearly defined goals and directions is one of the top factors when determining the success of a project.
Subscribe to the Whatfix newsletter now!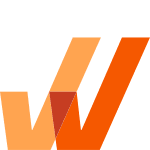 Software Clicks With Whatfix
Whatfix's digital adoption platform empowers your employees, customers, and end-users with in-app guidance, reinforcement learning, and contextual self-help support to find maximum value from software.