Organizations are linking digital transformation strategies to goals around the adoption of a cloud-first approach for cost optimization and risk management. Gartner suggests that by 2024, over 45% of the IT spend will be towards the cloud. 
However, with cloud migration such a complex change management exercise, it requires dedicated cloud change management strategies to ensure minimum incident occurrences. 
In this blog, we discuss cloud change management, its impact on the business, and how to solve the associated challenges. 
What is Cloud Change Management?
Cloud change management facilitates changes to IT systems to minimize risks to the production environment while adhering to change management policies, audits, and risk controls. 
Organizations leverage cloud change management for the following use cases:
Data migration to the cloud

Maintaining updated compliance requirements

Accomplishing IT change goals
How the Cloud Impacts Change Management
Change management is a continuous process and delivers value to an organization only if dealt with agility. Cloud change management allows change leaders to anticipate and accommodate the upcoming change for better preparedness and reduced downtime.
Here are the key benefits of considering cloud change management:
1. Facilitates faster change implementations
Cloud technology allows organizations to adopt an agile approach to change management. Automation and high velocity characterize cloud change management and route changes through a centralized repository for prioritization and approval.
For example, after implementing the cloud, an organization doesn't need to rely on the quarterly releases and can now continually roll out new updates.
2. Reduces time lag due to lengthy approval process
Since changes in the cloud are self-managed, they require fewer approvals, thereby decreasing time lag. The approach shifts from change control to change enablement, thereby reducing the complexities associated with planning and execution.
3. Allows IT & business to work in sync
A cloud management plan enables organizations to leverage infrastructure as code to plan business and IT activities effectively with mutually aligned goals. 
4. Change in leadership style
Cloud change management requires a more autonomous style of leadership by encouraging peer reviews, unlike the lengthy approval process followed by the Change Advisory Board (CAB) for traditional change management.
An IBM report suggests that change is the biggest reason for service outages. With an increasing number of enterprises shifting to cloud deployments, the rate and volume of changes have increased significantly. 
Manual risk assessment for such a vast volume of changes isn't an accurate way to go. Change management in the cloud automates this risk assessment process for higher convenience and accuracy. 
Get your change management guide now!
✓ Thank you, the ebook will be sent to your email
ITIL vs. Cloud Change Management
ITIL change management offers a set of best practices for delivering incident-free IT services during change projects. It helps enterprises manage risk management, establish cost-effective practices, strengthen customer relations, and create a stable IT environment that allows growth, scalability, and effective change management. 
The prime objective of change agents is to align the IT goals with the organizational goals. However, cloud change management takes a holistic approach to change, and here are the key focus areas:  
Business:

IT strategy isn't separate from the business strategy but is seen as an integral part of the business and is closely linked to all the digital transformation initiatives within the company. 

People:

Change leaders

encourage their team members to adopt cloud skills. 

Type of Deployment:

Cloud change

management process depends on the type of deployment. For a private environment, the process is simple; however, the customers' impacts are large for a shared environment, making it complicated.

Platform:

According to your business goals, you strategically build your principles, policies, and tools—driving your

change implementation

and how your company uses cloud technologies. 

Security:

It is critical to focus on non-compliance areas and develop controls for increased security. 
Challenges Faced During Cloud Change Management
Like all change initiative, cloud change management faces challenges. Here are a few commonly encountered challenges of cloud change management:
Change management in the cloud is a complex process. To enable your team members to understand the architectural differences better, change practitioners must use visual aids. 
To keep pace with the regulatory requirements and avoid penalties, IT teams must be up to date with the compliance changes. Every industry has a different set of compliances. 
For example, the healthcare industry is governed by HIPAA, which makes stringent guidelines and security protocols mandatory for certain kinds of patient health data.
3. Multi-Functional Teams Required
Every change initiative requires cross-functional expertise. To improve flexibility and speed up the process, you can establish pre-approval for specific tasks and scenarios such as DNS updates. Change leaders can also consider using the RACI matrix for clarity in roles and responsibilities.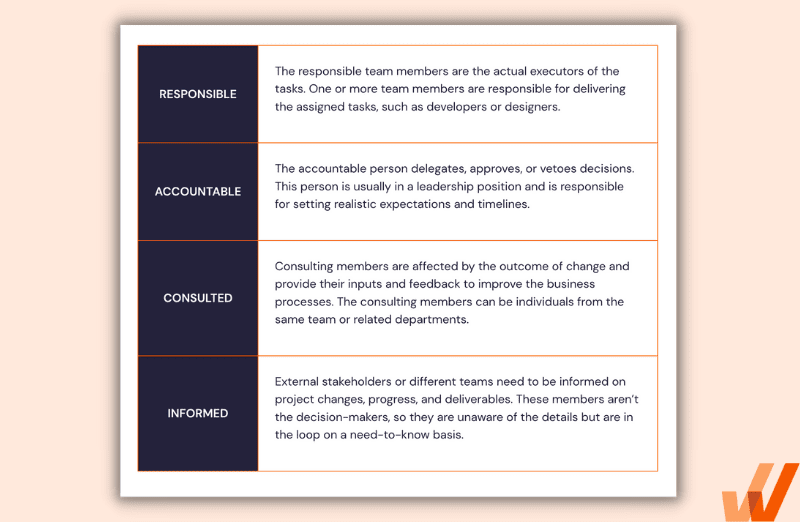 4. Cloud Resource Management
Several companies shift to the cloud to increase their data storage capacity. However, if your employees use it for storing their personal information, there will be a misuse of cloud resources. Consider establishing clear processes & policies for managing cloud usage with transparency.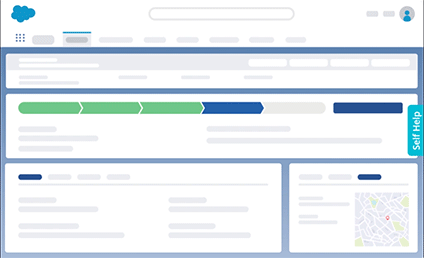 Create personalized learning & training flows for your enterprise apps with Whatfix
The Process Flow of Cloud Change Management
Given the complex nature of cloud deployment, here is the process flow of cloud change management to ease your transition:
1. Configuration in Cloud
Change leaders must decide on the configuration requirements and a cloud service provider. Additionally, there must be leadership buy-in for cloud-based tools to undertake configuration changes and track the management approval process.
2. Initiate Change Management Process
Create a robust change management plan with clear implementation timelines. Use a sandbox environment for pilot testing and then scale the initiative after making required changes. 
3. Automate the Deployment
An optimized cloud configuration will automate the deployment process, ensuring repeatability and consistency across multiple environments and enabling automation of testing procedures. Automation does not guarantee a successful change implementation; it reduces risk and brings standardization. 
For example, if an automated security test is pre-approved for deployment purposes, there is no security review requirement during the change approval process.
4. Use Change Management Tools to Drive Change
With every change initiative, employee upskilling and reskilling becomes a challenging task. Implementing digital adoption platforms(DAP) alongside your cloud implementation will take you a step closer to effortless change roll-outs. 
DAP such as Whatfix acts as an overlay over your application to provide contextual, in-app guidance and allows your employees to learn in the flow of work. 
5. Review & Record the Process
Since cloud change management is a continuous process, organizations need to schedule regular feedback mechanisms, make required iterations and document the process for future reference.
With more organizations shifting towards the cloud, organizations must focus on the right implementation partners to support their IT strategic planning and cloud change management. You can make your cloud change management more bulletproof by leveraging a digital adoption platform such as Whatfix. 
Whatfix helps organizations drive IT change and modernization projects with an adoption strategy powered by in-app guidance, embedded self-help support wikis, and change management features such as beacons and task lists. 
Schedule a demo with our experts to discover how Whatfix can help you roll changes effortlessly.
Subscribe to the Whatfix newsletter now!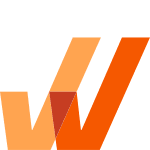 Request a demo to see how Whatfix empowers organizations to improve end-user adoption and provide on-demand customer support