For many companies, moving to the cloud is no longer a "future" endeavor — it's a major application modernization and enterprise digital transformation initiative to help prepare for the future, keep up with today's market demands, and meet evolving customer expectations.
According to McKinsey, adopting cloud technologies has contributed to more than $1 trillion in value for Fortune 500 companies alone, and Gartner predicts that total worldwide spending on cloud technologies and services will surpass $597 billion in 2023 alone – up 21.5% YoY. 
According to a 2023 TechTarget Enterprise Strategy Report, 47% of organizations are already deploying a cloud-first technology strategy, with another 27% taking a hybrid approach. The other ​​26% are still deploying on-premise applications and IT services, but these technology adoption laggards overwhelmingly state they're considering a migration to a cloud-centric approach in the near future. 
But actually taking the steps to transition to the cloud can be incredibly challenging. An enterprise cloud transformation initiative involves intensive planning, project and IT management, tracking, technical implementation, and more – and it can feel daunting for CIOs and IT managers.
In this article, we'll break down cloud transformation, the benefits of moving to the cloud, how to build a cloud transformation governance strategy, and more.
What Is Cloud Transformation?
Cloud transformation is the total process of moving from on-prem data storage and desktop application to cloud applications and services to improve business processes and operations, drive revenue, meet evolving customer experiences, and build organizational resilience.
The five largest cloud marketers based on IT spend are cloud management and security solutions, business process as a service (BPaaS), cloud infrastructure as a service (IaaS), Cloud Platform as a Service (PaaS), and cloud application services (general SaaS products).
Cloud transformation is complex and could require your organization to completely reimagine your IT infrastructure. Cloud transformation initiatives include: 
Migrating data from a local server to the cloud.

Modernizing and optimizing data storage and management.

Modernizing legacy applications for modern cloud SaaS applications

Implementing analytics.

Securing data in the cloud to defend from cyberattacks and other IT risks.
6 Parts of a Cloud Transformation Strategy
Here are the six parts to fuel your cloud transformation engine.
1. Cloud transformation strategy and IT plan
The goal: Identify short-term and long-term IT goals and objectives for cloud transformation, and how to achieve them. 
Considerations: Cloud transformation is about discovering new value, not just moving data from one place to another. In order to achieve a successful cloud transformation, you need to view your IT strategic plan in terms of how to increase value, innovation, and efficiency.
Questions to ask: 
What value can the cloud deliver to my company, team, business units, customers, and shareholders? 

Who does the cloud benefit most? In what ways? 

Who needs to be convinced of the short-term and long-term value of the cloud?

What is the target state a cloud transformation will allow us to achieve?

What business units and individual team members will be most impacted? How will we overcome change-related challenges?
2. Program management, ownership, and value assurance
The goal: Determine transformation leaders, timeline, and value-assurance steps. 
Considerations: Moving to the cloud requires time and cross-functional commitments, and change needs to occur from the top. Understanding that the transformation will be a long-term process, identify leaders and managers who will be responsible for overseeing the cloud migration process and outline how they will work together.
Questions to ask:
Who will be responsible for the cloud transformation program?

How will leadership work together to ensure initiatives are moving forward? 

What steps and phases will be followed throughout the implementation process? 

How will we measure value throughout the transformation process?

Who are the internal

change agents

who can champion and evangelize this transformation process?
3. Business processes and department transformation
The goal: Prepare departments and business processes to undergo transformation. 
Considerations: A cloud transformation will change the way your teams work and the processes they follow. To drive more business value, departments must be prepped on how to get the most from the cloud, and processes and workflows need to be evaluated and adjusted to meet new expectations.
Questions to ask:
How will leaders engage their teams throughout the transformation process? 

What role will team and business leaders have in decision-making or implementation plans? 

What behavior or process changes need to be made to reflect cloud transformation?

How will we provide IT support to our employees?

Who will be responsible for creating new

process documentation

?

How will you measure

process efficiency

?
4. Deployment, migration, and user adoption
The goal: Migrate all data and processes to the cloud and enable end-users to quickly adapt to new cloud processes and tools.
Considerations: As apps and data are migrated to the cloud, users must quickly become familiar with new processes and application interfaces. This includes ensuring data remains secure and that processes can scale in the cloud as the company grows.
Questions to ask: 
How will applications and data be migrated from on-prem to the cloud?

Who will map legacy business processes to new cloud processes?

How will we ensure data is moved securely?

Where does automation fit in the deployment and migration process? 

What is the best way to ensure end-user

software adoption

as quickly as possible?

How will we

measure digital adoption

?
5. Cloud services, architecture, and operation models
The goal: Define cloud service providers and the architecture required for your organization's contextual needs and workflows.
Considerations: To efficiently power workloads in the cloud, your developers need the right structures and architectures to build from. Create standardized products and operation models to eliminate complexity and drive value from your cloud investment(s).
Questions to ask: 
What standard patterns will support applications and workloads?

What metrics will be used to measure productivity?

Who will own IT operations?

Do we need to consult with IT cloud service companies and architecture specialists?
6. Cloud risk assessment, security management, and cost optimization
The goal: Keep data stored in the cloud secure and keep cloud IT stack cost-effective.
Considerations: Maintaining regulatory compliance and protecting against cyber attacks is crucial for effective cloud transformation. Implement new standards and expectations to ensure risks are appropriately managed and costs are controlled. CIOs will also want to ensure that cloud IT investments are driving ROI, meaning IT teams will need to monitor user adoption and optimize software license usage.
Questions to ask: 
What existing policies and standards need to change? 

What new policies and standards need to be created?

How has the risk landscape changed? 

How will you measure cloud ROI?

Who will monitor and optimize your cloud application licenses?
What Are the Key Benefits of Cloud Transformation?
Cloud transformation is daunting — but it's an absolute necessity for enterprises that will drive major long-term benefits. Here are a few of the most significant benefits of enterprise cloud transformation:
Future-proof business practices and processes:

Adopting cloud transformation helps businesses keep up with technological advancements that allow them to maintain competitiveness in their industry, take advantage of new technologies, and meet evolving customer expectations. It provides an agile environment that can quickly adapt to changing business needs or market trends, ensuring business operations and practices remain relevant and efficient in the face of future changes.

IT cost efficiency and reduction:

Cloud computing offers a pay-as-you-go model, eliminating the need for businesses to invest heavily in purchasing and maintaining physical servers. This results in significant cost savings, reducing IT costs and allowing for better control over operational spending.

Scalability and flexibility:

Cloud transformation offers scalability that traditional IT infrastructure cannot. As a business grows or experiences fluctuating demand, it can easily scale its cloud resources up or down. This flexibility minimizes the risk of system overload, unnecessary expenses on unused resources, or downtime from overloading servers.

Better collaboration and remote access:

With cloud computing, employees can access data and applications from anywhere, facilitating seamless collaboration between in-office, hybrid, and remote team members. This increases productivity for all team members and allows businesses to tap into global talent, regardless of location.

Enhanced data security and process compliance:

Cloud applications and service providers offer security features such as encryption, access control, and regular security updates. This, coupled with adherence to compliance standards, helps protect sensitive enterprise data and ensures business processes comply with all relevant local laws and industry regulations.

Disaster recovery and business continuity:

Cloud transformation enables simple and rapid data recovery in the event of an IT or other digital disruption, minimizing business downtime. This is crucial for maintaining business continuity and protecting against data loss.

Faster time-to-market:

With the ability to quickly deploy and scale cloud applications, businesses can reduce the time it takes to launch new products or services. This competitive advantage allows enterprises to respond to market changes swiftly and effectively. Consider COVID-19 as an example of a market disruption, with organizations that had migrated to cloud technologies and services having more agility and scalability to handle an increase in server load and virtual experiences.

Improved customer experience:

With its high availability, speed, agility, and ability to handle large volumes of data, the cloud can significantly enhance the user experience. Businesses can utilize the cloud to provide personalized, efficient, self-support, and reliable services to customers.

Automation and streamlined operations:

Cloud transformation enables businesses to automate repetitive tasks and streamline operational processes. This leads to increased productivity and allows the workforce to focus on strategic tasks rather than administrative ones.

Business innovation:

The cloud provides businesses with the opportunity to experiment with new technologies such as AI, machine learning, big data, and IoT without significant upfront investment. This fosters innovation, helping businesses create new products, services, or processes that can drive growth.
How to Build a Cloud Transformation Strategy
Here's how to get started with your own cloud transformation strategy.
1. Assess and benchmark your current infrastructure
Do an audit of your existing infrastructure. How does this compare to your long-term cloud goals? When you know where you're starting, you can begin to set realistic cloud transformation goals.
2. Align business goals and strategies to cloud IT
Your cloud transformation should deliver value to your business. What existing goals or strategies can be improved or achieved with the help of the cloud? Match your business goals and digital strategy to your cloud IT to develop a focal point for your transformation.
3. Overcome resistance and downtime with change management
Change management can bring your team on board for upcoming changes and reduce downtime. Effective change management can make the transition smoother and minimize wasted time and money.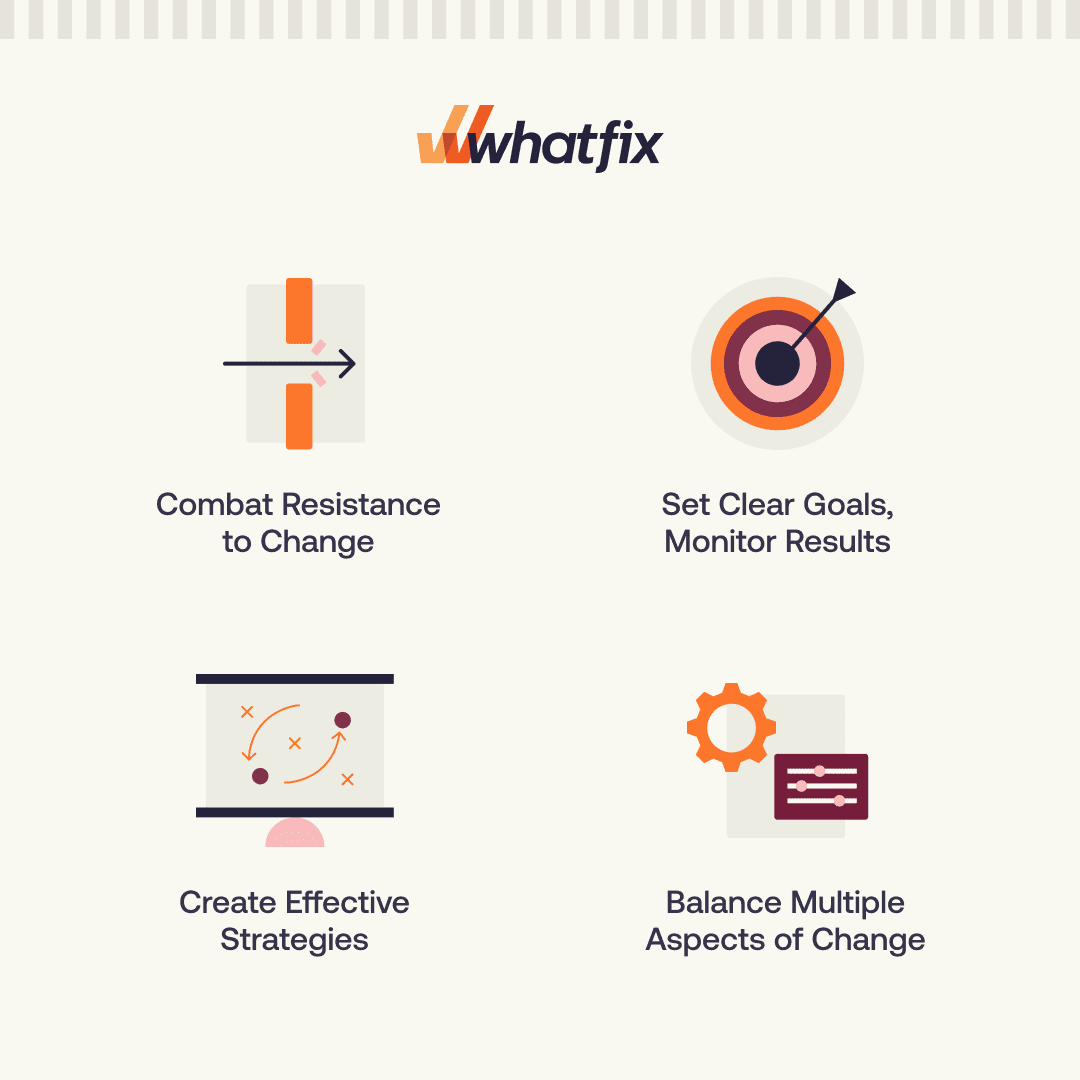 4. Map all business processes that require transformation
Identify the processes that will change and how. What new steps will need to be taken after the cloud transformation, and who will be responsible for overseeing that those changes are made?
5. Prioritize application and data integration
How will data and applications move to the cloud, and once they are moved, how will they integrate with one another? Create an integration plan to ensure your apps are properly connected and data can flow freely.
6. Hire consultants to manage migration
Depending on your enterprise's digital maturity, you may need to work with professionals to ensure your data, applications, and workloads are appropriately shifted to the cloud. A consultant can oversee your migration and help minimize any problems or challenges that might arise.
7. Drive adoption with reskilling and upskilling
Ensure your team understands how to get the most value from the cloud with reskilling and upskilling. Proper ongoing education and performance support can improve user adoption, improve efficiency, reduce frustration, and deflect IT-related support issues.
8. Monitor and optimize post-migration
After applications and data have been moved to the cloud, identify areas where you can optimize processes post-migration. What can your team now achieve by working in the cloud?
9. Maintain regular backups and security audits
Keep data secure with regular backups and audits. Regular backups will give you a strong starting point if you ever need to restore your data, and security audits allow you to identify threats or risks quickly and eliminate them.
10. Invest in new IT support
As your team gets used to the new technology, they'll likely have new challenges or questions they need support with. Investing in a new IT support team or training for your existing team will ensure your employees have the resources and solutions they need.
11. Continuously review and optimize your cloud IT strategy
Your cloud transformation should be ongoing. Continuously reviewing and optimizing your strategy will help you stay on top of trends and keep your cloud infrastructure current.
Challenges and Risks of Cloud Transformation
Undergoing any big change will come with some challenges and risks. Understanding what they are can help you stay prepared. 
Here are the biggest challenges and risks of cloud transformation.
Security and privacy concerns.

The cloud requires extra security measures to ensure data doesn't fall into the wrong hands. 

Data migration complexity.

Moving apps and data to the cloud requires ensuring data isn't lost in the process and all workloads continue to function as they should. 

Compliance and regulatory issues.

Data stored in the cloud will have different compliance requirements and regulations to abide by. 

Technical challenges and integration issues.

Technology is far from perfect, and introducing new tools can lead to complexity or new issues for your team. 

Potential downtime during migration.

Moving to the cloud can involve some waiting, which means downtime you'll need to work around. 

Vendor lock-in concerns.

Once you've chosen your cloud vendors, there is potential to become dependent on their tools. 

Adoption challenges and cultural resistance.

It's crucial for your team to get on board with your new changes, but they may be resistant to making changes. 

Potential cost overruns.

Introducing new technology can become expensive, and sometimes, costs may be more than anticipated. 

Skill gaps and training needs.

Preparing your team to handle new cloud-based workloads and challenges can present new skill gaps and training needs. 

Legacy system modernization challenges.

Moving away from legacy systems can be complicated, expensive, and time-consuming — but still necessary for moving forward.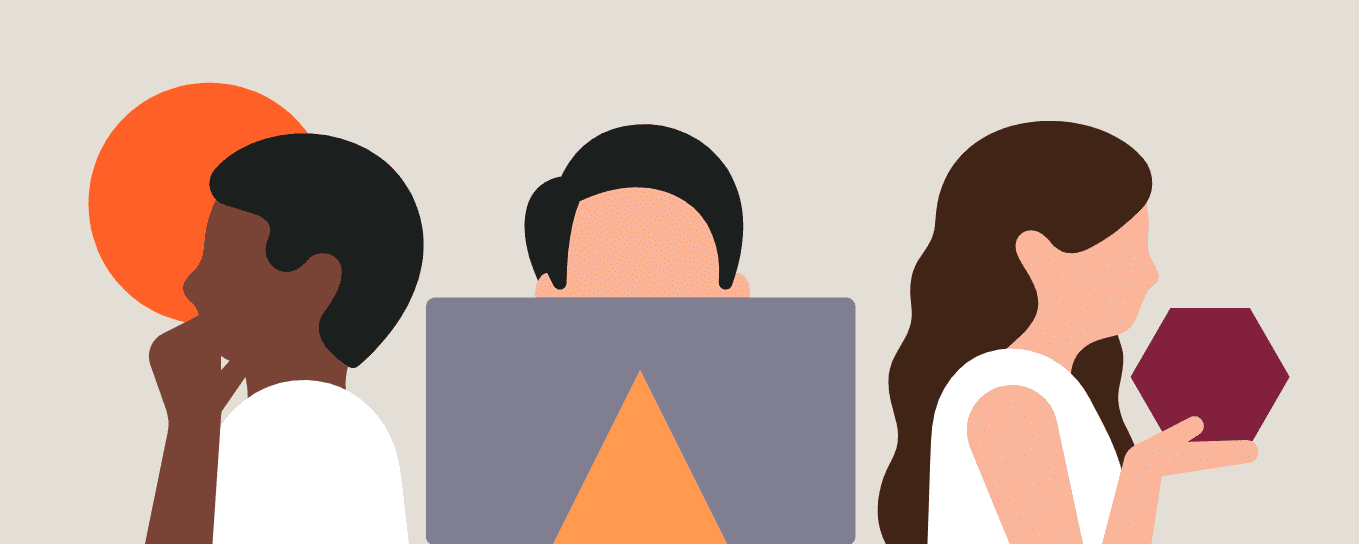 How to Overcome Digital Maturity Challenges for Enterprise Transformation
Cloud Transformation FAQs
How Whatfix Accelerates and Enables Your Cloud Transformation Journey
As you move applications and workloads to the cloud, you need systems in place to keep your team informed and trained on changing processes and tools. A digital adoption platform like Whatfix supports cloud transformation by providing contextual, in-app support and guidance that enables end-users with moment-of-need performance support and self-help support resolution.
With Whatfix, IT teams can overlay in-app content on any cloud application, providing step-by-step walkthroughs, user guides, tours, smart tips, pop-up videos, task lists, field validations, and more – all enabling end-users to adopt new technologies quickly.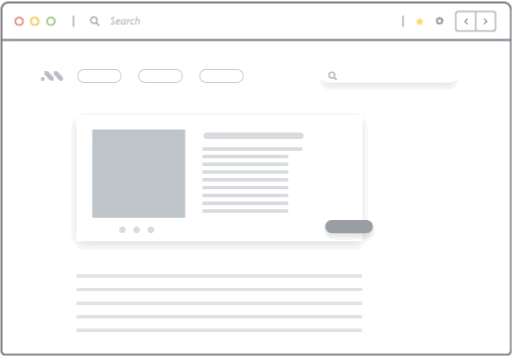 Whatfix Self Help integrates with your enterprises knowledge repositories, from your LMS, knowledge base, intranet, videos, process documentation, FAQs, IT support portal, and more – aggregating this documentation and knowledge into a searchable help center that overlays on any cloud application.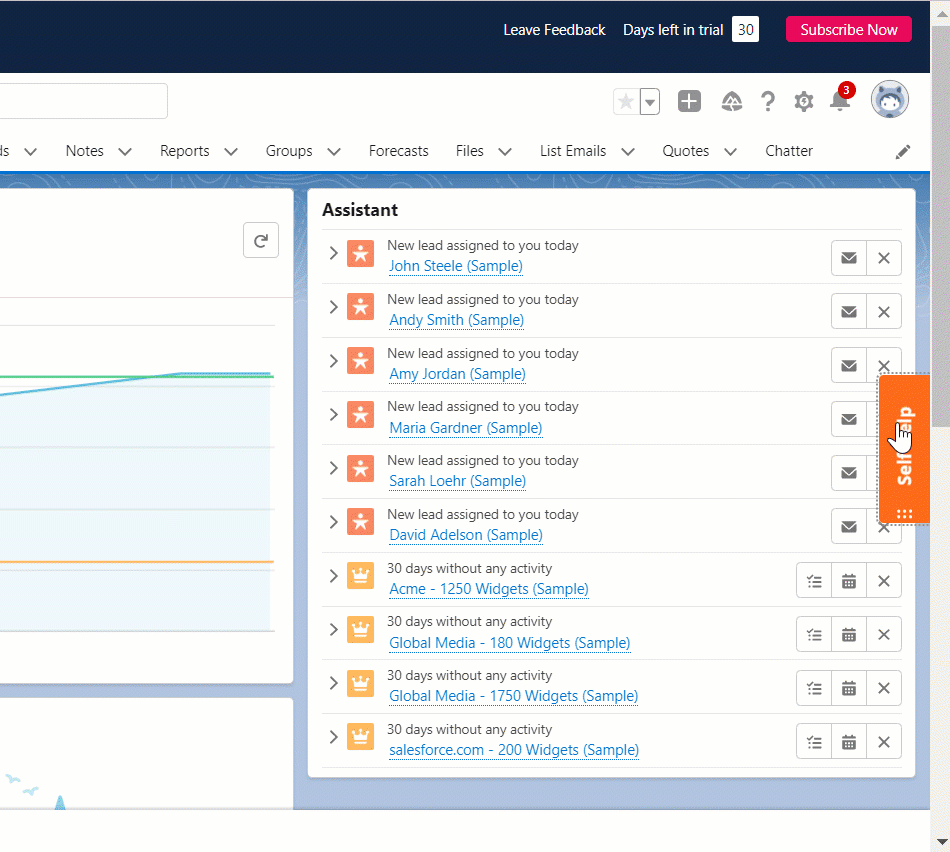 Whatfix Analytics allows IT teams to analyze how new cloud technologies are being engaged with, identify friction areas, build user cohorts, understand how features and workflows are being used, track software license usage, and monitor overall adoption.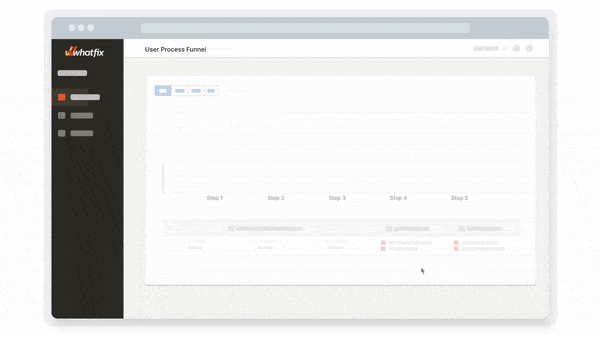 Get started with a demo to see what Whatfix can do for your cloud transformation journey. 
Dive deeper with more digital transformation content.
Are you looking to become a more data-driven product manager? Explore our product analytic-centric content now. Whatfix is a digital adoption platform that provides organizations with a no-code editor to create in-app guidance on any application that looks 100% native. With Whatfix, create interactive walkthroughs, product tours, task lists, smart tips, field validation, self-help wikis, hotspots, and more. Understand how users are engaging with your applications with advanced product analytics.
Like this article? Share it with your network.
Subscribe to the Whatfix newsletter now!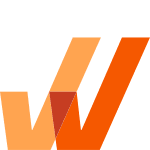 Software Clicks With Whatfix
Whatfix's digital adoption platform empowers your employees, customers, and end-users with in-app guidance, reinforcement learning, and contextual self-help support to find maximum value from software.