HR management has become an invaluable aspect of any organizational operations. On top of recruiting top talent and onboarding new hires, HR management is also responsible for developing and sustaining a high-quality workforce in the organization. 
HR leaders use HR analytics to make informed talent decisions, streamline workforce processes, promote a positive employee experience, and improve business outcomes. Adopting an ideal HR analytics software is a crucial step for an organization. So what HR analytics software should you implement for your organization?
In this article, we'll explore the key features of HR analytics software and the top HR analytics software to consider.
5 Key Features of HR Analytics Software
Here are some key features of HR analytics software:
The most important feature of any HR analytics tool is the ability to conduct compensation analysis by offering further drill-down analytics, interactive charts, and dynamic filtering options. This keeps your HR department constantly updated with the latest insights at their fingertips.
A good HR analytics tool offers actionable insights into the employees based on the data it collects. These insights help make data-driven decisions. 
A good HR analytics software comes with smart, interactive visualizations of vast and complex data that help to understand trends better and quicker. This feature is key because complex data can't be adequately represented with simple charts and graphs.
Since the cloud is the new destination for enterprise data, the ideal HR analytics software should be available on the cloud. Having a cloud-based analytics tool provides greater accessibility without heavy IT integrations and also gives you the autonomy to use the tool as and when you need it.
Your ideal HR analytics software should be as easy to use as your everyday consumer apps. It should offer an intuitive UI to navigate complex analytics easily and not have a steep learning curve.
Top 15 HR Analytics Software in 2022
Here are the top 15 HR analytics software for you to implement in 2022.
Make the most of your HR analytics software with Whatfix
Implementing a digital adoption platform like Whatfix to adopt your ideal HR analytics software within the organization allows your HR team to function at its fullest potential. Whatever HR software you choose for your business, Whatfix helps you onboard and guide your employees through your new solution. 
Whatfix drives user adoption to get the maximum value from your software application without skyrocketing support costs. Whatfix provides a personalized onboarding & training experience on your HR analytics software with customized pop-ups, smart tips, and interactive walkthroughs – ensuring faster learning and an accelerated onboarding experience.
Learn more about how Whatfix can support your HR analytics software implementation today.
Subscribe to the Whatfix newsletter now!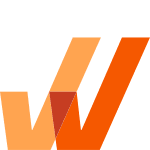 Software Clicks With Whatfix
Whatfix's digital adoption platform empowers your employees, customers, and end-users with in-app guidance, reinforcement learning, and contextual self-help support to find maximum value from software.