A comprehensive and well-planned employee onboarding process provides organizations with a strategy to get new hires acclimated with their new role and team, reduces their anxiety on entering a new work environment, and sets them up for long-term success.
An effective new hire onboarding strategy also allows organizations to turn their new talent investments into high-performers and future company leaders. It's a win-win for both the employee and company, helping to cement a healthy and supportive worker-employee relationship.
The employee onboarding journey has become more complex in recent years, with learning and development leaders implementing onboarding that lasts up to a year. However, we've put together this in-depth guide to provide you with an employee onboarding checklist that ensures onboarding managers complete all necessary steps to get new hires productive and effective in their roles, fast.
The Importance of New Hire Onboarding
An employee's first 90 days on the job is a crucial transition period for both the company and the new hire. During this window, both parties are assessing and evaluating how day-to-day practices align with what was promised during the interview process. 
If the new hire doesn't feel like they belong, they're not afraid to quit. In fact, 33% of surveyed employees quit their jobs within the first 90 days of employment. 
New hires want to feel welcomed, supported, and engaged with their new position and the team they'll be working with, and companies want to ensure the person they hired is capable of delivering. But in order to ensure high employee engagement from day one, there needs to be a set onboarding process in place. 
An onboarding process acts as a roadmap for new hires, breaking down exactly what is expected of them and how they can do their job most efficiently. It provides resources, tips, and support on how the new hire can adjust (both socially and professionally) to help them hit the ground running on their very first day.
Benefits of New Hire Onboarding
A well-planned new hire onboarding process has some long-lasting benefits as well, including: 
1. Improves new hire productivity
Properly onboarding new employees helps them get comfortable and confident in their new roles faster — but the productivity boost doesn't stop there. A solid onboarding process can relieve stress from other team members by reducing the amount of time they need to spend teaching their new team members, correcting mistakes, or doing the tasks the new employee isn't prepared to do. 
When onboarding is done correctly, the entire team — not just the new hire — can work more efficiently.
2. Integrates new employees with company culture
It's easy for a new hire to feel disconnected from the company (and therefore, detached from its success). This is especially true in remote-first environments where it's even harder to cultivate strong company culture. 
Investing in new employee onboarding can help new hires feel more connected to their work and teams, so they assimilate into the company culture easier.
3. Drives employee retention
Unengaged employees are quick to leave and turnover is an expensive affair. It's not only a bad look, but it can have a serious impact on your bottom line. 
Providing proper employee onboarding can help new hires feel more connected to their new positions, increasing engagement — and with it, employee retention rates.
4. Makes talent acquisition easier
Great employees want to work for great companies. If employees feel taken care of, they'll tell their friends, family, and past coworkers, helping to build a positive image of your company. 
Onboarding is just one step in creating a positive work environment, but it's arguably one of the most important. Setting the right foundation from the very beginning gives your employee what they need to feel successful and fulfilled in their role — something they'll want to share.
New Employee Onboarding Checklists
Most companies treat employee onboarding as a one-time affair. They focus on onboarding documents and paperwork, as well as other admin tasks. Proper onboarding involves much more than only signing contracts and completing forms. 
An effective employee onboarding strategy should focus on educating and engaging new employees before they begin their new position and through the first year. To help get you started, here are easy-to-follow checklists you can use to effectively onboard new hires at various stages of their new role.
1. The Pre-Onboarding Checklist
Get prepared to onboard your new employee before they even step foot in the office. These tasks should be completed anywhere from 1-2 weeks before the employee begins.
Here's a checklist to set you up for a successful onboarding process: 
Send an email to your company announcing the new hire, including their name, position, and start date.

Set up an employee record portal to collect and store important new hire information. 

Prepare all HR onboarding documents.

Prepare, order, and test all IT support items and admin essentials, including laptop and other technical equipment, company email and/or phone number, desk essentials, business cards, building ID or keys, software subscriptions, etc. 

Connect with department heads or supervisors to ensure they're prepared for the new hire.

Schedule onboarding meetings and events with all applicable parties. 

Create a welcome package including company swag.
2. New Hire Welcome Email Checklist
Welcome your new hire to the team with a welcome email. Your welcome email should be sent at least a few days before the new employee is scheduled to begin. 
Here's an example new hire welcome email checklist: 
Welcome them to the team and express excitement to start working with them. 

Confirm the start date, time, and location. 

Provide phone numbers and email addresses of contact persons. 

Give directions and arrival instructions if they're meeting at a physical office.

Provide a schedule of their first day. 

List documents or information they should bring with them (such as I.D., Social Security Number, etc.) 

Share the company dress code or attire expectations. 

Share a copy of the

employee handbook

.

Share company background/overview, etc.
3. First Day Employee Onboarding Checklist
It's your new employee's first day on the job! The steps you'll want to follow during this onboarding process will look pretty different depending on if your company meets in-person or if you work remotely. 
If you operate out of a physical office, here is a checklist to get you started: 
Greet the new employee upon arrival. 

Show the new employee to their desk or workstation. 

Introduce the new team member to colleagues, focusing first on the employees they'll be working with closely. 

Give an office tour, including kitchen, restroom, break rooms, phone booths, conference rooms, etc. 

Explain office policies and rules for shared spaces. 

Ensure laptop and other equipment is working properly. 

Ensure the new employee can access all software, apps, and tools. 

Explain go-to resources or team members are available for assistance or support the new employee through the onboarding process. 

Outline company and employee goals and KPIs in an

employee orientation

meeting

Establish a 90-day plan with projects, goals, and check-ins to set expectations 

Introduce the new hire to their

onboarding buddy

.

Host a group activity with the new employee's team or department, such as a lunch, happy hour event, or welcome party 

Reconnect one-on-one at the end of the day to gather feedback, answer questions, and provide additional support 
For virtual onboarding, your checklist steps might look like this: 
Schedule a phone or video call first thing to welcome the new employee to the team. 

Ensure laptop and other equipment is functioning properly. 

Ensure the new employee can access software, apps, and tools. 

Explain policies and rules for working remotely, such as availability expectations, requirements for taking breaks, and communication preferences. 

Host a meeting introducing the new hire to their supervisor, department head, and other important members of their new team. 

Explain where the employee can find resources or additional support materials. 

Outline company and employee goals and KPIs. 

Establish a 90-day plan with projects, goals, and check-ins to set expectations. 

Host a virtual group activity, such as a lunch, game, or happy hour through a video call so the employee can meet other employees 

Schedule regular check-ins throughout the day to ensure the new employee feels supported. 

Reconnect one-on-one at the end of the day to gather feedback, answer questions, and provide additional support. 
Pro Tip: While we label these as "first-day" checklists, don't feel like you need to cram every task into one day. If the day feels rushed or like you need to cut steps short, it's okay to push some meetings or conversations off until the next day. It's more important your new employee retains the information they're given than to get through everything on day one.
4. First Month Employee Onboarding Checklist
After one month on the job, your employee should start to feel more comfortable in their new position but they're probably not completely up to speed quite yet. This is the time to touch base on how the employee is performing in their role and iron out any lingering issues or challenges. 
Here's what that first-month employee onboarding checklist might look like: 
Create and send feedback surveys for the new employee, the new employee's supervisors, and other crucial team members. 

Schedule a touch-base meeting with the new employee. 

Revisit the 90-day plan created on the new employee's first day and assess goal and project progress. 

Get feedback from the new employee on feelings and comfort level with the new job. 

Identify areas of misalignment between day-to-day activities and the new employee's expectations of the position. 

Address issues or give praise based on supervisor or team survey findings. 

Work together to identify any necessary adjustments to the original 90-day plan. 

Work together to identify any necessary skills or software training to improve productivity. 

Discuss opportunities for the new employee to get further involved with the company culture, including participating in activities or group outings. 

Set a regular schedule to continue to touch base on the rest of the 90-day plan.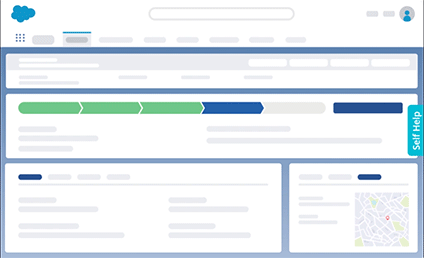 Create personalized learning & onboarding flows for your enterprise apps with Whatfix
5. First Year Employee Onboarding Checklist
Onboarding continues long beyond a new employee's first few days in the office. While the initial onboarding processes are designed to bring your new hire up to speed as quickly and efficiently as possible, ongoing check-ins can set your employee up for a long, successful career at the company. 
Here is an employee onboarding checklist to cover a new hire's first year: 
Create and send continuous employee onboarding surveys to your new hire and those working closely with the new position. 

Schedule once-a-month meetings to check in, answer questions, review survey findings, and realign on goals. 

Ask the new employee their ideas for the future of their position or where they see themselves in three months/six months/one year. 

Work together to identify areas of improvement for both the employee and the company as a whole. 

Work together to list action items and ongoing new-hire training to address gaps or weak spots.
✓ Thank you, the template will be sent to your email
Download a customizable copy of employee onboarding pack!
Improve Employee Onboarding Checklist with a Digital Adoption Platform
Harnessing a powerful Digital Adoption Platform (DAP) can make the onboarding process easier on new hires and your existing employees. A DAP (such as Whatfix) sits on top of the tools and platforms you're already using to guide employees through tutorials and how-tos in an engaging way. 
Plus, the contextual walkthroughs and 24/7 in-app a DAP provides helps take some of the pressure off your HR team. When they know new hires have access to the information they need quickly and easily, they can shake the need to be constantly available. Employees undergoing the onboarding process have the autonomy and confidence to solve problems themselves. 
Subscribe to the Whatfix newsletter now!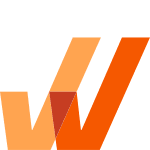 Request a demo to see how Whatfix empowers organizations to improve employee onboarding and training via interactive walkthroughs and on-demand customer support.