Employee engagement has emerged as a critical driver of business success in today's competitive marketplace. It is becoming a top priority for businesses because high levels of engagement promote employee retention. And talent retention directly translates to hiring cost savings which can potentially turn the HR team from a cost center into a profit center.
40 Best Employee Engagement Ideas to Try in 2021
Create an engaging onboarding experience
Give continuous feedback to your employees
Show recognition and appreciation
Have effective, open communication
Prioritize work-life balance
Invest in employee development
Don't micromanage
Celebrate professional and personal milestones
Create a welcoming work environment
Engage in team-building activities outside the workplace

Provide easy access to information

Set up an active anonymous feedback system

Promptly act on employee feedback

Invest in employee wellness programs

Offer flexibility in working hours and locations

Build spaces for socializing and recreation

Allow employees to define their own roles

Express genuine trust, respect, and gratitude

Ask employees for opinions and advice

Encourage volunteerism

Hire well-rounded managers

Show appreciation through meaningful gifts

Encourage employees to work on "pet projects"

Get to know employees on a personal level

Create a success roadmap

Involve employees in the hiring process

Conduct regular brainstorming sessions

Host "Lunch and Learn" sessions

Incorporate gamification at the workplace

Start hobby clubs for employees

Allow for lateral career moves

Conduct "stay" meetings with employees

Conduct social events and special days

Build a good knowledge-sharing system

Show employees how they contribute to the company's growth

Promote diversity and inclusion at the workplace

Set up a buddy system in place for new hires

Encourage employees to take time off

Refresh workplace seating arrangements regularly

Facilitate cross-training for your employees
What Is Employee Engagement?
Employee engagement can be defined as how well your employees are engaged with the organization. Engaged employees are committed to their organization's goals and values and motivated to contribute to organizational success.
Employee engagement is based on trust, integrity, two-way commitment, and communication between the employees and the organization. Employee engagement helps increase the chances of business success as it contributes to organizational and individual performance, productivity, and well-being. 
Why Is Employee Engagement Important?
When employees are engaged, organizations see high levels of productivity that are conducive to growth. Here are a few of the biggest business areas that a strong employee engagement strategy impacts:
Productivity Levels: An engaged employee would work hard and scale the extra mile to fulfill the given job. Engaged employees are 44% more productive than workers who merely feel satisfied.
Profitability: Businesses with the highest levels of employee engagement are 23% more profitable than those with low levels of engagement. 
Employee Retention: Engaged and satisfied employees do not feel the need to look for other options. Employees who find passion and purpose at work are more than three times as likely to stay with their organizations as those who don't. 
In order to move the needle on employee engagement, you need to create a strong company culture and be open with your employees. If you're trying to boost engagement in your organization, here are a few employee engagement ideas for you to help your employees feel more involved and be more productive.
40 Actionable Employee Engagement Ideas for Your Organization in 2021
While there are countless strategies for driving a more engaged workforce, here are seven actional ideas you can take in 2021.
1. Create an Engaging Onboarding Experience
Onboarding is the first step in the employee engagement lifecycle. A new hire's experience on their first day sets their mindset for the rest of their employment. 
Effective onboarding can improve employee engagement, increase employee productivity and ultimately, lead to a higher retention rate. 
It's up to the HRs and managers to jump-start new employees' engagement by making them feel welcomed. 
Here are some employee engagement ideas for managers to drive engagement from the very first day:
Use a comprehensive employee onboarding checklist to walk new hires through the company's processes.
Make employees feel that they are contributing and adding value to the organization as early as possible in their employment.
Establish clear performance expectations to engage employees.
Create a strong internal social network to engage employees.
Automating your onboarding program can streamline the entire process and give your new hires a more personalized and effective onboarding experience.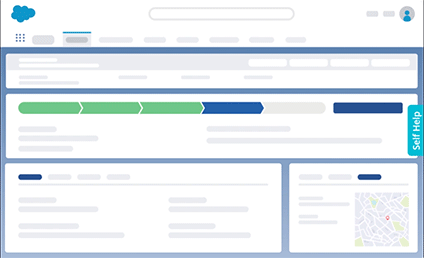 Create personalized learning flows for your enterprise apps with Whatfix
Whatfix empowers your users with contextual flows and self-help widgets, improving productivity and proficiency while cutting training and support costs.
2. Give Continuous Feedback to Your Employees
One of the most result-bearing employee engagement ideas is to give your employees ample opportunities to share and discuss their thoughts or ideas with their managers or HRs.
Here are a few ways for gathering feedback from your employees:
Workplace chatbots: Chatbots ask questions tailored to your organization and follow up directly with employees on reported concerns.
Manager one-on-ones: Bi-directional feedback can happen between an employee and their manager on a weekly basis. The managers can give their proactive feedback around employee performance and employees in turn can give proactive feedback about any challenges or suggestions they have.
Employee survey: Most employees feel hesitant while sharing any negative feedback or issues they have in the organization because of the fear that it might leave a negative impact on their manager's mind. Hence, conducting anonymous employee feedback surveys is a good option in such cases to encourage honesty and make employees feel more confident and open about their feedback. The catch is in designing the questionnaire in such a way that can determine which of the following keys is driving or inhibiting employee engagement and understand how to take action to improve.
Meaning – Do employees find meaning and purpose in their jobs?
Autonomy – Do employees have freedom and ability to make choices about their work?
Growth – Does the job provide development and growth opportunities for employees?
Impact – Do employees see that their effort makes a difference and contributes to the success of the organization
Connection – Do employees have strong connections with the people they work with?
However, focussing only on collecting employee feedback isn't enough. If companies want to optimize employee engagement, they need to use this feedback and take action on it to let employees know that they are being listened to and their input is valuable to the organization.
3. Show Recognition and Appreciation
Employees can quickly become disengaged if they feel like they're invisible. Lack of recognition is one of the top reasons employees consider leaving their employer. 
Building a culture of employee recognition and appreciation is one of the most important employee engagement ideas for an organization. When people feel valued for their work, they are motivated to keep delivering and feel inspired to work harder.
Hence, acknowledging and recognizing your employees' hard work shouldn't just be a once-in-a-year practice, rather an everyday habit. Meaningful and consistent recognition is a reliable driver of employee engagement. 
Here are some suggestions for your organization to show employee appreciation and recognition:
Giving employees Reward cards
Providing due praise
Simply saying, "Thank You!"
Posting a message on your company portal
Publicly acknowledging an employee's achievements
Recognize your star employees on  social media
Celebrate employee appreciation day
Give regular peer-to-peer recognition
4. Have Effective, Open Communication
Effective communication in the workplace is an essential element of a business's progress. The most effective way to keep your employees engaged, focused, and motivated is to constantly communicate with them. 
Maintaining constant communication is not very easy when your entire workforce is working remotely in the midst of a pandemic. Therefore the current conditions need more remote employee engagement ideas like fostering an open, two-way line of communication between employees and managers.
Keeping open communication within teams is critical during this remote work period. To improve employee engagement, your main focus should be to keep all possible channels of communications open so your employees can reach out to you with any concerns they may have.
When it comes to communicating and keeping employees engaged, the role of a leader is to:
Communicate frequently with employees.
Help employees know and understand the business goals and strategy.
Provide information and feedback on performance.
Inform employees on how their role fits into the organization's overall future direction.
Encourage sharing of ideas or any challenges.
Listen to employees to make them feel an important part of the organization.
5. Prioritize Work-Life Balance
For better employee engagement in the longer run, work-life balance is essential. Employees need some time to disconnect from work and pursue activities in their personal life that can help calm their mind, for their own long-term health and wellbeing.
Employers also bear this responsibility for their employees' work-life balance and can show their support by prioritizing programs that support this balance. 
Encouraging flexible hours, telecommuting, and allowing employees to work when and where they feel most productive can be a big step towards supporting your employees' work life balance. Implementing flexible work hours is one of the  most critical and relevant employee engagement ideas during this pandemic in order to accommodate the life needs of your employees. Flexibility in working hours can have a positive impact on an employee's health and overall wellbeing.
6. Invest in Employee Development
Providing new skills training and enabling professional development is one of the most practical employee engagement ideas to boost your engagement rates. 
When employers invest in their employees, provide tuition reimbursements or allow them to attend online classes during work hours, it encourages them to stay loyal to the organization and invest in its mission in return.
Every company may not be a technology company but every company needs to be a learning company. Employers can offer professional development opportunities for their employees by leveraging digital technology and online training to provide flexible training schedules.
Also, the training mechanism is one of the critical areas of consideration. Companies must choose a delivery mechanism that aligns with user expectations. On-demand training and precise support at the moment of need are foremost among user demands. 
A robust platform for successful training content development and delivery is imperative for companies. Modern training and support technologies like the one provided by Whatfix empower companies to redefine the way their employees and application users learn.
You cannot engage your employees by restricting their freedom of working. Although it is important for managers to provide a clear direction and guidance for their employees, employees need to be encouraged to perform their job independently while asking questions as needed to perform tasks. This would make your employees capable and independent and increase their morale. 
According to a business survey, 68% of employees said that their morale was dampened and 55% said that it led to a decrease in productivity. 
Micromanaging can be damaging to your business. Hence, employees need to be encouraged to work on their own and develop their own ways to problem solve and engage with the work.
8. Celebrate professional and personal milestones
Recognizing life milestones such as birthdays, weddings, and parenthood is a great way to show your employees that they are valued and cared for. It fosters a sense of community at the workplace and encourages employees to remain at your organization. Genuine appreciation of career milestones helps employees feel more connected to the organization and inspires them to add more value in the years to come.
9. Create a welcoming work environment
A positive and vibrant workplace setup uplifts the moods of employees and motivates them to give their best.
Offer necessities such as a microwave, refrigerator, healthy snacks, and a pantry area to meet the immediate needs of your employees. Keep all areas safe and clean, and ensure that employees are comfortable and have all the resources they need daily. A positive working environment is known to improve employee morale, productivity, and team collaboration.
10. Engage in team building activities outside the workplace
Hosting activities outside the workplace helps employees interact on a more personal level, strengthening mutual trust and goodwill. 
Team building activities foster a sense of community and belonging within the team, encouraging them to contribute in the workplace too. Look into outdoor activities, games, team lunches, nature hikes, volunteering, and charitable events, ice-breaker sessions, virtual board games, happy-hour gatherings, or even annual work trips.
11. Provide easy access to information
Giving your employees easy access to relevant information may be a great way to boost productivity and engagement at the workplace. The ability to quickly retrieve information saves employees precious time and energy to help them make informed decisions at work. Employees will feel more connected to the organization and will foster a feeling of trust and credibility.
12. Set up an active anonymous feedback system
Giving employees an opportunity to express their frustrations anonymously and grievances in writing offers them a safe place to do so without the fear of being judged. This is a good way to address issues that the employee may otherwise find difficult to address face-to-face with their manager. 
Anonymous and unfiltered feedback can help the company immensely by letting them see things in a better light and helping them address unidentified issues proactively. Anonymous employee surveys can also be sent out to employees from time to time for honest, unbiased feedback.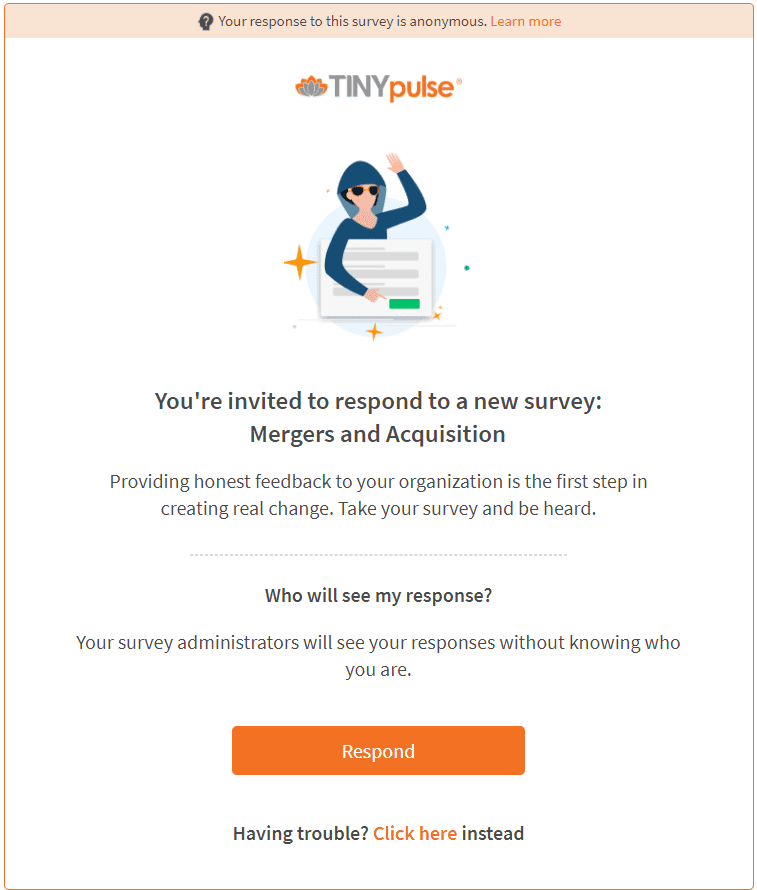 13. Promptly act on employee feedback
While it is essential that a company gathers employee feedback regularly, it is even more important to take constructive steps upon receiving this feedback. Taking prompt action on feedback makes employees feel understood, valued, and respected for their inputs. Taking action facilitates a two-way dialogue, which can boost engagement significantly. 
14. Invest in employee wellness programs
Happy, healthy employees are more likely to contribute to organizational success in the long run compared to employees with an unhealthy body and mind.
Corporate wellness programs aim to encourage employees to follow a healthy lifestyle with a holistic focus on their physical and mental health. Such programs create win-win situations for employers and employees can bring about a positive ripple effect in an organization's success. Excellent wellness initiatives include workplace gym or fitness center, paramedical services, counseling services, yoga classes, wellness challenges, and healthy snacks.
15. Offer flexibility in working hours and locations
Workplace flexibility has numerous benefits for employers and employees. A flexible work schedule gives employees the convenience of catering to family needs and responsibilities. It gives them the freedom to work in conditions that suit them the best, helping them enjoy their work and accomplish more. Workplace flexibility gives employees better control over their personal and professional lives and reduces the chances of employee burnout. Consider adopting a hybrid workplace model for a better balance of in-office and remote work.
16. Build spaces for socializing and recreation
Recreational spaces within office premises should not be underestimated. Design spaces to lift employee moods and help them get rid of stressful moments at work. Break rooms help employees refresh themselves, socialize with workplace buddies, and revive their energies whenever needed. Creative furniture, puzzles, and indoor games can be great additions to office recreational rooms.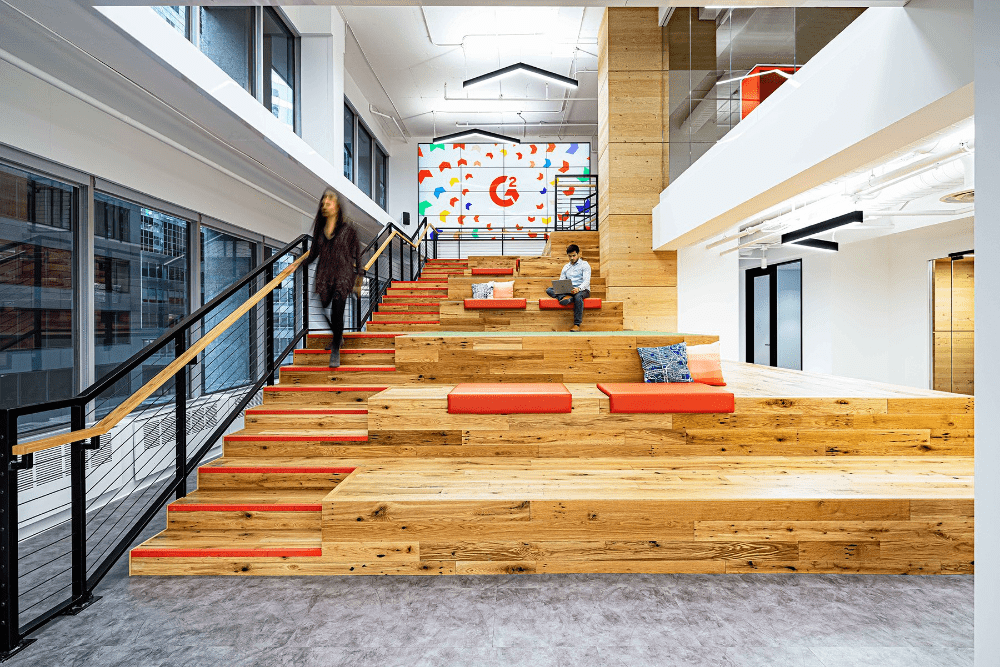 17. Allow employees to define their own roles
More and more employers are allowing their employees to self-define their responsibilities at work. Giving your employees a chance to personalize their job descriptions allows for greater employee accountability and involvement at the workplace. Instead of asking employees what to do, letting an employee speak for themselves boosts morale significantly. It allows employees to focus on their strengths and perform the kind of work they are good at.
18. Express genuine trust, respect, and gratitude
Employees give their best when they feel trusted, respected, and valued for their contributions.
Showing employees that you trust them can help them feel more connected to the company and increase engagement. A company must follow up on its commitments and exhibit transparency to win employee trust. Delegating important responsibilities, keeping employees well-informed, encouraging feedback, and avoiding micromanagement are good ways to foster trust and mutual respect at the workplace.
19. Ask employees for opinions and advice
Asking employees for their opinions in business decisions can help them feel involved, valued, and respected.
A bottom-up system of incorporating organizational changes can spur employee engagement. Give out questionnaires and surveys to employees to understand their concerns and opinions on the change. Inviting employees to be a part of the change early in the process can bring about a sense of entitlement and security in the organization.
20. Encourage volunteerism
Coming together as a team for the greater good can work wonders to boost employee retention.
Participating in volunteer programs helps employees leverage their skills and strengths to make a difference in the community. Working in community volunteer programs takes team rapport to a whole new level and strengthens the internal workplace culture. Volunteering brings satisfaction and self-worth, which positively impacts an employee's performance at work.
21. Hire well-rounded managers
Boost employee engagement rates significantly by hiring well-rounded and competent managers to lead your teams.
Efficient managers know how to encourage, mentor, and keep employees motivated. They play a major role in keeping employee esteem high, understanding the needs of your team, and driving the team's productivity and performance.
22. Show appreciation through meaningful gifts
What better way to show employees you care than through thoughtful gifts and incentives?
Choose gifting options that align with the company's mission and are unique and memorable. Corporate gifts can be sent out on occasions such as festivities, professional and personal milestones, work anniversaries, consistent performance levels, and retirement.
23. Encourage employees to work on "pet projects"
Letting employees choose a "pet project" in an area that interests them can dispel dullness and promote creativity.
The pet project can help employees learn something new and exciting outside the bounds of their work and thus impact overall job satisfaction levels. It encourages an entrepreneurial spirit, and gives them an opportunity to explore, further their skills, and indulge in something that may benefit the company in the long run.
24. Get to know employees on a personal level
A significant aspect of great workplace culture is celebrating employees for being who they are.
Approaching employees as humans and not as mere resources can increase loyalty and overall satisfaction levels. When companies take the effort to understand employees on a personal level, it helps them better recognize individual strengths, talents, and limitations.
25. Create a success roadmap
Employees are more engaged and connected with the company they are working for when they have a clear picture of where they stand. 
Chalking out a career advancement strategy for employees can provide them the necessary reassurance that they are growing with the company. Knowing that there are enough growth prospects within the company can inspire them to stay longer in the organization.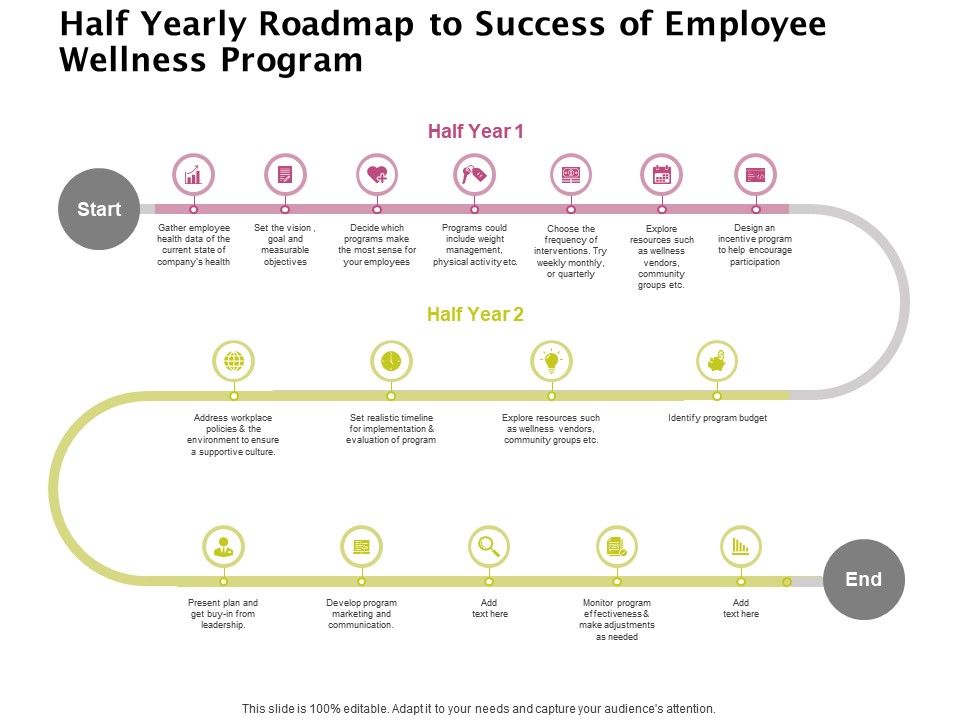 26. Involve employees in the hiring process
When you involve employees in your company's hiring process, you show them how valuable they are to you. 
In addition to uplifting employee self-esteem, adding an employee to the interview panel brings a whole new level of perspective during the hiring process. It also helps an employee understand the hiring process better and reconnect with the expectations of their employer. 
27. Conduct regular brainstorming sessions
Conducting regular brainstorming sessions is another great way to engage employees and teams. A brainstorming session should encourage the free flow of thoughts and ideas and open contribution. Seeing their perspectives help the company can help employees feel regarded and assured. These sessions are best conducted in a conducive atmosphere where employees can feel free to express their honest opinion.
28. Host "Lunch and Learn" sessions
Lunch and learn sessions are great opportunities to help your teams grow both professionally and personally. Sharing ideas over lunch helps teams bond better and, in turn, build a stronger work culture. These sessions serve as platforms to interact on a deeper level with colleagues, and assist in understanding and appreciating each other's roles.
29. Incorporate gamification at the workplace
Make daily work interesting and more enjoyable by setting up tasks and challenges. Gamification applies game mechanics to work, leading to increased engagement and productivity. Through instant recognition, meaningful rewards, and gratification, employees are inspired and challenged to give their best. Apart from daily work, gamification can also be applied to wellness programs, training activities, and various other aspects at work.
30. Start hobby clubs for employees
For the longest time, companies have been leveraging hobby/social clubs to bring the workforce together and increase employee retention. These hobby clubs can bring employees across the workforce together in the pursuit of common interests. Apart from building work relationships, they foster inclusiveness, diversity and bring a sense of belonging amongst the employees.
31. Allow for lateral career moves
Allowing lateral career moves can benefit both the employee and the employer in several ways.
When employees transition to roles they thrive in, the organization can reap benefits in terms of higher levels of productivity and employee satisfaction. Allowing lateral moves helps employees carry their valuable experience and knowledge into other departments resulting in better outcomes and benefits in the long run. Giving dissatisfied employees a chance to assess different roles within the organization that suit them best will help improve employee retention.
32. Conduct "stay" meetings with employees
"Stay interview" is an effective strategy employed by companies to increase retention and job satisfaction at the workplace.
Stay interviews are named in contrast to exit interviews and are held to ensure that employees stay engaged. These meetings involve an honest discussion of an employee's challenges, pain points, and satisfaction levels in the organization. Hold stay meetings annually to drive improvement and engagement at the workplace.
33. Conduct social events and special days
Social activities at the workplace encourage employees to keep their spirits high and do something fun outside of work.
Apart from ensuring increased happiness, exciting events encourage employees to think creatively and outside the box. They foster new friendships among colleagues and are one of the biggest drivers of employee engagement. Social events may include team building activities, team lunches, monthly or quarterly parties, CSR events, weekly fun routines, and theme days.
34. Build a good knowledge-sharing system
A good knowledge-sharing system can make a world of difference to employees' lives, especially the new hires.
An organization shares a tremendous amount of information and knowledge amongst employees regularly. Storing helpful information on a universally accessible knowledge base or internal wiki can positively impact everyone across the organization. Readily accessible information helps the company save time, costs, and perform knowledge transitions much more efficiently.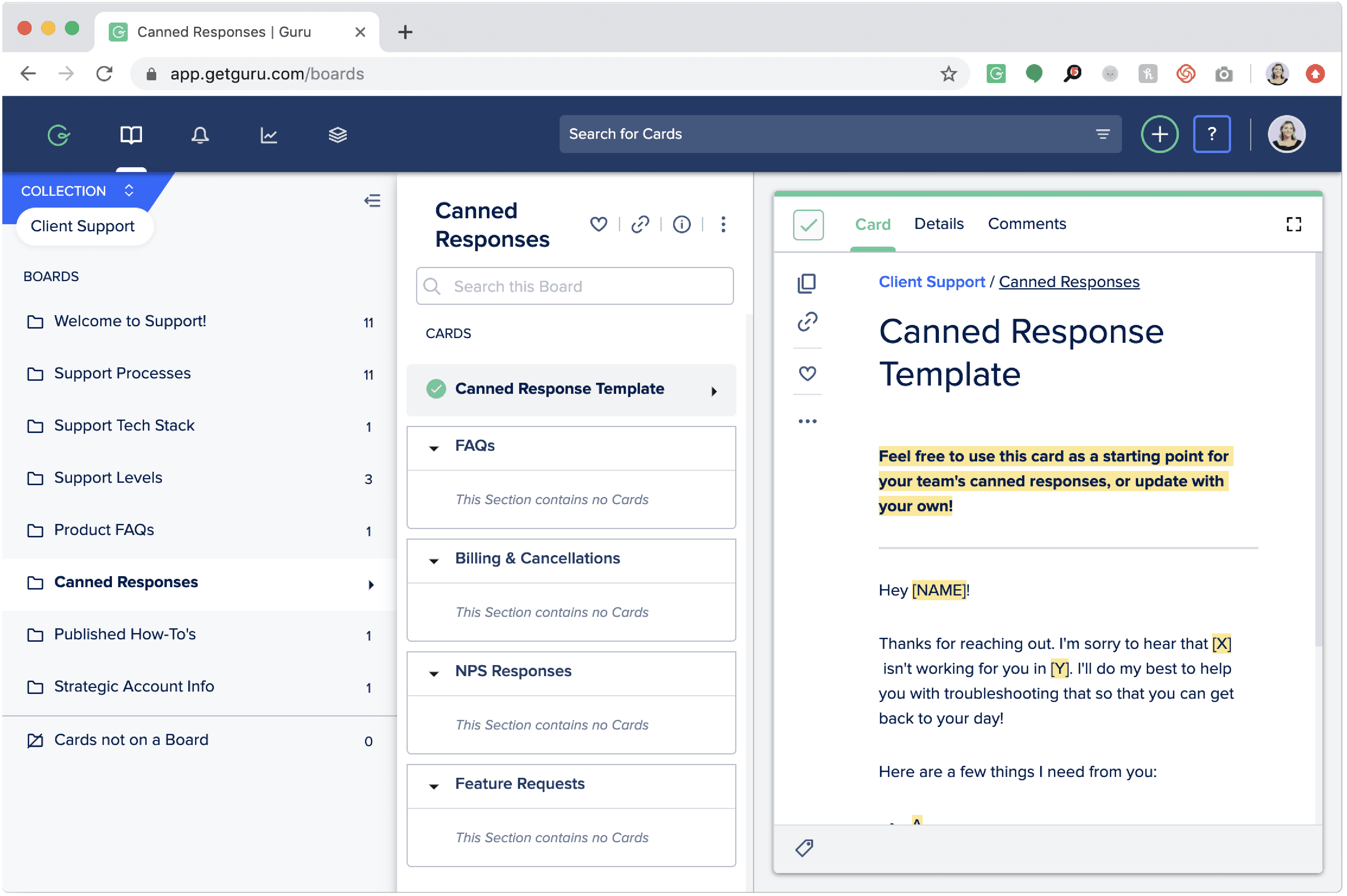 35. Show employees how they contribute to the company's growth
Demonstrating how individual contribution impacts the company's growth, can be an enlightening experience for an employee. When an employee sees how their work impacts the business, they are motivated to work harder and make a difference. Seeing the big picture gives employees a sense of direction, adding meaning and perspective to their day-to-day tasks.
36. Promote diversity and inclusion at the workplace
Promoting diversity and inclusion at your workplace can help build a strong organizational culture.
A diverse and inclusive workplace appreciates and accepts employees fully for who they are. Employees feel more accepted and connected to the company, leading to greater levels of engagement. A diverse work culture brings a host of benefits for any organization, the major ones including access to a larger talent pool, newer perspectives, increased innovation, and higher profits.
37. Set up a buddy system in place for new hires
Setting up a personal buddy in place for a new hire can make a big difference in their onboarding experience.
A buddy system is even more critical today, where virtual onboarding is becoming the norm. This helps employees clarify queries and receive directions through a single point of contact, saving precious time and energy. The employee onboarding experience becomes easier and smoother – and gives the new hires enough time to focus on essential training activities to get started in their new role.
38. Encourage employees to take time off
Employees should be encouraged to take time off to relax and recharge themselves. Giving employees time away from the daily grind will ensure that they stay happy, healthy, and productive in the long run. Well-rested employees are more likely to perform better and positively impact everyone else in the team. Many attractive companies even offer employees an unlimited PTO policy.
39. Refresh workplace seating arrangements regularly
Reshuffling seating arrangements once in a while can be a good way to encourage collaboration and communication at the workplace. Sharing space with different sets of colleagues can be a welcome change and help foster new workplace friendships. Additionally, employees are not confined to the same corner of the office for years and have the chance to explore other areas within the office.
40. Facilitate cross-training for your employees
Cross-training is a fantastic tool to strengthen teams and build competencies across your organization. Regularly training employees for skills outside their scope of work helps them understand and appreciate the contribution of other team members at the workplace. 
Cross-training also reduces the dependency on a single team member, ensuring that the job is easily taken care of in case of absence or emergency. Employees feel more confident when they are able to learn multiple skills, boosting their morale and satisfaction levels.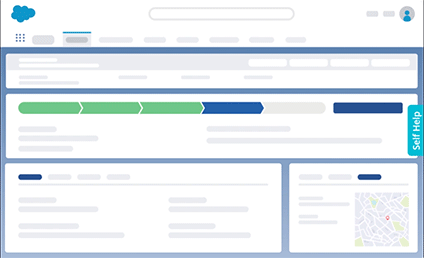 Create personalized learning flows for your enterprise apps with Whatfix
Whatfix empowers your users with contextual flows and self-help widgets, improving productivity and proficiency while cutting training and support costs.
Best Employee Engagement Tools
Organizations should invest in software technology to improve their employee's engagement levels – specifically with communication tools, survey tools, and recognition tools.
Best Communication Tools for Employee Engagement
Slack: The most common, well-crafted, and flexible messaging communication tool used by remote teams. Its private or open chat channels, reminder settings, searchable archives, and numerous Slackbots enhance instant communication within a team.
Microsoft Teams: Microsoft Teams enables communication by chat messages in private or group conversations, voice calls and video meetings, pictures, and documents.
Zoom: Whether you need to connect with a massive number of colleagues through video conferences or run a webinar with many guests, Zoom is the best option for you.
Best Feeback and Survey Tools for Employee Engagement
SurveyMonkey: Helps you to learn what's working and what's not directly from your employees by creating employee engagement surveys.
Connecteam: An all-in-one employee engagement app that helps boost engagement and streamline communication. Through Connecteam, you can analyze your team's feedback and review insights to improve your business in real-time.
Zoho Survey: Create your own survey, share it with your employees on social media or through email, and get a customized report on the results.
Best Employee Recognition for Employee Engagement
Bonusly: An online platform for rewarding, recognizing, and generally celebrating your employees. It enables everyone to recognize anyone. Peers can recognize each other, managers can recognize direct reports, and so on and so forth.
Blueboard: World's top rewards and recognition platform that enables organizations to recognize their employees at scale. The platform makes it easy to send employees unique and personalized in-home or out-in-the-world experiences for anniversary awards, employee referrals, spot recognition, sales incentives, etc.
Snappy: A virtual gift-giving platform that allows employees to choose from a vast catalog of rewards. The platform can accommodate peer-to-peer gifting, bulk gift sends, virtual gifts, etc.
Conclusion: Investing in employee engagement
Now it's your turn to get started on building an engaging, people-first culture for your organization by firstly finding out what your workforce needs to feel truly engaged and then forming an action plan for implementing the employee engagement ideas accordingly.
Learn in the Flow of Work with Whatfix
See how Cardinal Health learns in the flow of work and invests in its employee development with the Whatfix Digital Adoption Platform