The early days of the pandemic made nearly all organizations adopt and transition to a remote work culture – introducing dramatic changes in the way people work.
But now as the pandemic is waning, the prospect of returning to old office routines appears more possible. But with people now adept at working from home, will they want to flock back to the traditional office space even when it's safe again?
According to a Flexjobs survey, 95% of the people had a higher productivity rate than before the pandemic. They also reported having fewer distractions, more efficient meetings, and a more comfortable work environment – all of which contribute to higher productivity, satisfaction, and engagement.
Well, the answer to that would be "No". Why? Because the changes wrought by COVID are so broad and so pervasive that they would affect how work evolves even after the pandemic ends. As much as some employees will crave the return of in-person social connections in the office, many have become accustomed to the flexibility that comes with virtual work—from less time to commute to more time with family. 
Hence, it is important for employers to accommodate the changes to work patterns in the post-COVID era and come up with smart solutions that pair the safety of remote working with office work efficiency. And this paved the way for a new workplace model – The hybrid workplace. 
What is a Hybrid Workplace?
A hybrid workplace is the new-age workplace model that includes a combination of time in the office and work from home. Employees are given some degree of choice on whether they want to work from home or report to the office as long as they are consistent in accomplishing their tasks and meeting goals.
A US workplace survey shows that over half (52%) of the U.S. workers prefer a hybrid solution that includes a combination of time in the office and remote working. 
And these stats definitely make sense because a hybrid workplace prioritizes your employees, encourages a stronger work-life balance, and helps ease anxiety employees might have related to their well-being on returning to the office.
Transitioning to a hybrid workplace means rewiring your company's processes in order to meet new employee expectations, encompass flexible work policies, connect a more distributed workforce, and provide tools for employees to create, innovate and work together to solve business problems. All of these factors help unlock greater productivity and flexibility for employees which in turn boosts employee engagement. 
A hybrid approach aims to provide an optimal balance of productive work and engagement with reduced stress, less commuting, and a work-life balance.
Here is another interesting fact – a research study among business leaders across Western Europe stated that almost nine out of ten leaders (88%) expect a more hybrid way of working in the longer-term
3 Types of Hybrid Workplace Models
A hybrid workplace is in itself a hybrid model. It blends together two different types of workplaces – remote and in-office. This means there will be small variations in nearly all hybrid workplaces. However, here are the three most consistent models.
1. Remote-First Model
The remote-first hybrid model means that the company's operations will closely mirror those of a fully remote company, with a few exceptions. While most employees would work remotely, some won't be allowed the same flexibility if their job requires physical presence.
The main principle of remote-first is that the company should act like a remote company with employees working across different time zones and collaborating online, keeping in mind that their productivity is not compromised.
2. Occasional-Office Model
Some companies that aren't sold on remote work are eager to get back to the office for many reasons like they don't want to lose money on unused office space, or they fear being left behind their competitors who have already brought their remote employees back to the office. These businesses may set up a hybrid model that can be described as office-occasional.
The idea behind this model is that employees come into the office a few times a week. Depending on the company's requirements, this can be quite a loose policy or there could be more firm guidelines. The core of this model is that the company isn't going fully remote-first, rather they choose to keep an office and require employees to spend some time working in the office space.
3. Office-Prefered, Remote-Allowed Model
The office-first, remote-allowed model was a common setup for many organizations before the pandemic hit. In this model, both office and remote work options are kept open but the office is designated as the primary place for working. And the company offers remote work policies to the employees according to the requirements. This approach is particularly common if the entire leadership team is working from the office as the rest of the company is then likely to become office-centered by default.
However, a drawback to this approach could be that remote workers might end up feeling like second-class citizens. They also often have fewer career opportunities and recognition from their supervisors. This combination, if not handled carefully by the employer, could turn out to be bad for employee engagement, productivity, and retention.
Do you think the hybrid work model will be more effective than the traditional way of working?
3 Advantages of the Hybrid Workplace Model
Here are three of the most obvious advantages of a hybrid workplace model.
1. Reduced Operations Cost
A hybrid workplace can help businesses save millions on real estate costs while improving their agility and workplace effectiveness. This is why leaders see compelling business value in maintaining a more hybrid approach to work.
In fact, 56% of leaders expect remote working to deliver cost savings as they will be able to take steps such as reducing their office footprint and the spend on business travel.
Also, by not having to maintain a physical building, employers can dramatically cut costs of rent, office supplies, utilities, etc., and can reinvest cost savings for growth.
2. Increased Productivity
As companies raced to support remote and flexible working, there was widespread speculation about how this would influence productivity. However, in a research on the pandemic impact on the performance of companies across Europe, 82% of leaders indicated that their companies were at least equally productive as before.
The hybrid workplace model gives employees the freedom to some extent to choose the working environment they feel most productive in. Having said that, it is also worth noting that in order to ensure the success of a hybrid work arrangement, leaders have to build a context of place and time that accentuates productivity.
Leaders can use data insights to understand changes in employees' work styles and habits as compared to previous insights to conclude who is thriving at home versus the office. These insights can also help identify employees that are struggling to adapt to the new culture.
While working towards implementing a successful hybrid workplace, It is critical for leaders to look at individual employee patterns in order to make the best decisions on who should work where, and how to optimize work performance. Providing employees with the best work environment according to their needs and goals can help reduce their stress and improve productivity.
3. Increased job satisfaction
Since the pandemic, there has been a lot of work to be done by employers to improve job satisfaction. And hybrid workplace could be one solution to increasing employee satisfaction within an organization.
Employees working in a hybrid model are more satisfied with their jobs than those who work from home or office exclusively. A survey concluded that 65% of the employees who could work from home and office at-will were satisfied with their jobs, while only 53% of those working from office exclusively and only 57% of those working from home exclusively were satisfied.
The workplace flexibility associated with a hybrid work environment gives a sense of freedom to the employees which lead to increased productivity and hence increased job satisfaction.
3 Disadvantages of the Hybrid Workplace Model
While the hybrid workplace has advantages, there are still a few underlying disadvantages as well.
1. Remote training issues
Deploying a new software or technology in an organization requires effective employee software training and ongoing technical support for employees to use it to the full potential. 
However, conducting effective training for a hybrid workforce could be a challenge for the L&D teams as it would require building two separate training schedules for two different types of workforces. Also, keeping the workforce engaged throughout the training sessions and providing continuous support could be another challenge. Hence, L&D leaders need to adopt the right training solutions to effectively conduct both virtual and in-person training sessions.
2. Potential employee burnout
If left unchecked, a culture of overworking can slide into the hybrid workplace model. Your remote staff, in fear of being perceived to be slacking off, might overwork themselves by working for longer hours, taking shorter breaks, and making themselves available outside traditional work hours.
This overcompensation might lead to more work, stress, and ultimately burn these employees out. Therefore, it's up to managers to carefully cultivate a company culture that de-emphasizes simply being logged in to the system and focuses more on the output of the work done.
3. Managing the hybrid culture
The biggest concern almost 30% of leaders have is how to maintain the organization's culture when some employees are working in the office and others are working remotely, according to a research by Gartner. As many organizations are anticipating a continued hybrid workforce, they are unsure about how to measure and live out their desired culture when employees cannot physically be together.
Other common concerns concluded from the survey are sustaining productivity, creating parity between the remote and in-office experience, enabling collaboration, and providing a seamless employee experience.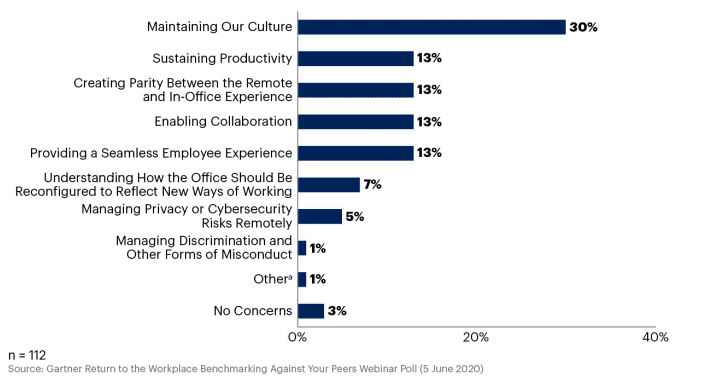 Source: Gartner
The biggest concern almost 30% of leaders have is how to maintain the organization's culture when some employees are working in the office and others are working remotely, according to a research by Gartner. As many organizations are anticipating a continued hybrid workforce, they are unsure about how to measure and live out their desired culture when employees cannot physically be together.
Other common concerns concluded from the survey are sustaining productivity, creating parity between the remote and in-office experience, enabling collaboration, and providing a seamless employee experience.
How to Implement a Successful Hybrid Workplace Model
Here are a few tips to successfully implement a hybrid workplace model for your team.
1. Have clear, transparent policies
Implementing a hybrid workplace means implementing flexible work policies according to an organization's requirements. 
But what does this flexibility mean for employees? Does it mean that people can work one day a week from home if they like? Can they adjust their office timings in a way where they're meeting responsibilities and also making time for their personal things? Can they work from home at will? Do they have to notify the supervisor before coming to work?
To avoid any mismanagement while implementing a hybrid model, clarity in the workplace policies is of utmost importance. 
In fact, approximately half of employees (49%) rated remote working policies important when seeking a new job. Hence, businesses looking to attract top talent need to ensure both clarity and transparency with their flexible work policies.
2. Support your employees
To effectively manage a hybrid workplace, managers need to take out the time to interact more with their employees, share personal news or even conduct some exercises to foster mutual trust, care, and respect for one another. 
Managers can hold socially distant meetings with the employees that come to the office and one-on-one virtual sessions with remote employees. These sessions can be dedicated to understanding any challenges that employees might be facing adjusting in the new work model and managers can make efforts to curb them accordingly.
Managers are expected to motivate employees through meaning and purpose and connect their work to a larger sense of what the company is trying to accomplish in order to maintain employee engagement and productivity.
3. Don't forget about learning and development
With so many complex applications being adopted by organizations every day, employee learning and development is expected to be an ongoing activity by today's talent. Training your employees consistently ensures that they have the most relevant skills and helps create a culture in which people are more receptive to new ways of doing things. This is incredibly powerful for companies looking to stay innovative.
However, traditional training methods like conducting group training are neither feasible nor convenient for employees working in a hybrid workplace since not every employee would be present in the office at a given time. Also, conducting online training sessions for a geographically dispersed workforce, working in different time zones could be another challenge. 
The solution to overcoming the hybrid workforce training challenges and enabling continuous training for employees lies in self-paced learning. Self-paced learning enables employees to access learning materials and go through training at their convenient time and at a speed that works best for them. 
A Digital Adoption Platform such as Whatfix enables self-paced learning for your employees. It creates interactive walkthroughs and videos to train your employees on any enterprise application. Whatfix's self-paced and interactive on-the-job training solution augments training by helping employees in learning while doing, within the business application.
4. Manage the inflow of employees
As in a hybrid model, different employees would come to the office or work from home on different days, it could be difficult to manage their inflow and outflow. One solution to this is "flex desking," where employees book their desks every morning before they come into the office. Hybrid workers can book desks when they need them, and keep them open for other employees to use when they don't. 
Flexible desking helps maximize resource usage in the workplace since you don't need one desk for every employee, rather only for those who are in the office at a given time.  Prior notification from employees helps supervisors control the number of employees in each location, make arrangements for them, and easily monitor them.
5. Embrace tools that support flexibility and encourage accountability
A hybrid work environment expects employees to work closely together with their team rather than working individually. Hence, the most critical choice for powering hybrid teams is choosing the right collaboration tools in order to improve the collaboration activities of a physically dispersed workforce.
Teams working in a hybrid workplace need to communicate, assign tasks, discuss projects and share their knowledge with other team members and online collaboration tools help with just that. They improve the process and the outcome of teamwork while saving time, money, and energy. This is why more than 60% of executives are planning to increase budgets for virtual collaboration tools. 
6. Effective measure workplace satisfaction
When it comes to workplace satisfaction, companies are usually judged by their capacity to nurture collaboration, problem-solving, and knowledge transfer. To implement a successful new-age hybrid workplace that works for people as well as profits the business, organizations need to be able to measure results and make data-based decisions. 
Regular workplace satisfaction surveys combined with technology that gathers hyperlocal occupancy data like – identifying underused areas for cost savings, highlighting elements valued by employees in the workplace, revealing whether the intended purpose of workspace aligns with its use in practice, can help in collecting valuable data. Data insights like these give you the information you need to match resources with demand, and thereby keep improving the overall workplace experience.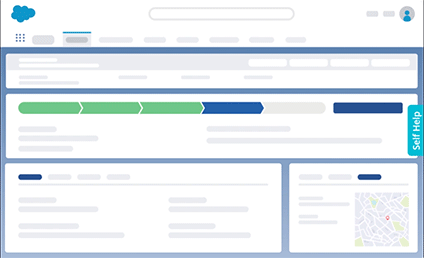 Discover how Whatfix can help your organization train remote employees on new tools, with high levels of employee adoption and increased productivity.
A hybrid workplace is the new-age workplace model that includes a combination of time in the office and work from home. Employees are given some degree of choice on whether they want to work from home or report to the office as long as they are consistent in accomplishing their tasks and meeting goals.
Remote-First Model
Occasional-Office Model
Occasional-Office Model
Advantages of Hybrid Workplace model:
Reduced Operations Cost
Increased Productivity
Increased job satisfaction
Disadvantages of Hybrid Workplace model:
Remote training issues
Potential employee burnout
Managing the hybrid culture
Conclusion: The evolution of the workplace
The post-pandemic workplaces have evolved beyond a collection of desks to dynamic working, interacting and engaging. A hybrid workplace empowers employees by giving them some freedom to work where and how they feel most productive. However, it is the responsibility of the employer to unlock the potential of their employees by developing and implementing a living plan for a hybrid workplace that enables the organization to thrive and evolve.
Regardless of what constitutes "the office", the most important question is how well your hybrid workplace is supporting your employees. Because keeping your employees productive and engaged no matter where they work is the most important goal of effective hybrid workplaces.
So ask yourself questions like – Is your workplace fulfilling employee requirements? Are they as engaged with their work while working remotely as they are in the office? Do they have the meeting spaces or collaboration tools they require to be productive while working? Are the employees satisfied with their work?
Understand that it is all about putting the needs of your people at the heart and you would know that you're going in the right direction.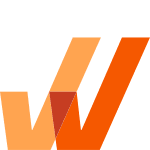 Request a demo to see how Whatfix empowers organizations to improve end-user adoption and provide on-demand customer support
Subscribe to get new content delivered directly to your inbox.