Besides having world-class products, services, and exceptional customer support, successful businesses need to focus on managing internal processes including their most important asset – the employees. Having high-performing employees empowers organizations to find their true potential, and maximize profitability.
As for how you can create such a dedicated workforce and develop sustainable performance levels, that's where workforce management comes in. Workforce management (WFM) is all about using your workforce in the most effective way to optimize productivity and reduce risk.
What Is Workforce Management?
Workforce management means recognizing the top priorities of an organization and anticipating human capital challenges to mitigate liabilities and maintain efficiency. WFM involves an integrated set of processes that organizations use to maximize the productivity of their employees, such as:
Human resource management

Talent management

Labor management

Field service management

Leave management

Workforce analytics

Workforce planning
Challenges Of Workforce Management
As a business owner or manager, here are some major workforce management challenges that you need to overcome in your organization:
Demographic changes, growing demand for talents, and lack of suitable employees require companies to constantly search for and hire top talent. However, with the ever-increasing demand for skilled workers, hiring managers struggle to attract candidates with the right skills or experience, which poses one of the most significant challenges of workforce management.
Successful organizations need highly competent and productive employees. This makes employee training crucial for organizations to grow and thrive. But it's easier said than done.
Employee training is a complex challenge requiring L&D managers to be ahead of the game when identifying current and future skills needs. Organizations need to create a robust learning and development strategy that adequately addresses employee training challenges and enables the workforce to rise to its potential.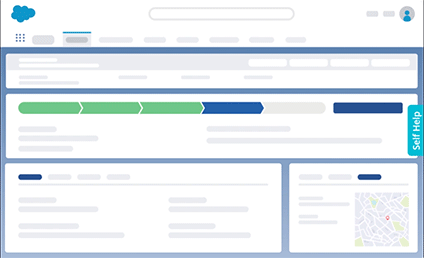 Create personalized onboarding & training flows for your enterprise apps with Whatfix
Contractor and freelancer management
Today, freelancers and independent contractors are vital to modern businesses. However, managing freelancers, independent contractors, consultants, and agencies is an overwhelmingly complex and time-consuming responsibility. 
There are a number of obstacles associated with freelance hiring that slow down the pace of work and create heavy administrative burdens for your staff. These may include:
Getting budget approval

Providing system access to contractors or freelancers

Managing invoices

Exposure to unnecessary risk
Compliance issues include tracking required certifications and training for specific roles, missed breaks, labor standards, family/sick leave requirements, union agreements, etc. Compliance tracking is one of the most complicated and potentially costly areas of workforce management, as non-compliance with state, federal, and local employment laws can result in fines and employee lawsuits. 
Time and attendance tracking
The main issues surrounding tracking employee time and attendance typically result from paper-based tracking, with employees manually logging their in- and out-time. Paper-based time and attendance tracking is prone to inaccuracies.
Key Components Of Workforce Management
Let's discuss a few major components of workforce management.
An essential component of a good workforce management system is organizing and executing tasks. Whether employees work in-house or online, delegating work and ensuring that it gets done in a timely manner is crucial for a business's success.
Effective workforce management incorporates processes and technology into the company's standard operating procedures (SOPs) to make distributing tasks across the team, prioritizing the right tasks, and coordinating complicated tasks much simpler for employees.
Get a customizable copy of SOP template now!
✓ Thank you, the template will be sent to your email
One of the essential components of managing your workforce is communication. Whether you talk to your employees in person or send instant messages and emails to update them with policy changes, the communication structure should be effective enough to enhance communication across the organization. 
An efficient workforce management strategy helps improve communication across teams. It provides a solution that makes connections between tasks, processes, and systems that can change the way teams communicate.
An efficient workforce management system makes payroll more reliable, as it analyzes hourly labor and identifies both patterns of overtime and extended leaves of absence. 
Employee performance management
A workforce management system provides a better understanding of how teams function together – including engagement, teamwork, and cohesion. This helps both HR and managers better understand employee engagement levels so they can focus on what drives employee productivity.
Forecasting is the act of predicting future developments, challenges, workforce supply, and demand based on historical data and customer requirements. These trends are used to forecast future workloads — weekly, daily, hourly, or monthly — so HR teams can easily manage their workforce and make informed staffing decisions.
Tracking time and attendance using workforce management tools and processes reveals attendance patterns, helps predict demand changes, and manages unplanned staff absences or leaves.
Scheduling means managing your workforce capacity to distribute efficiently across the workload. Effective workforce management means creating work schedules that consider each employee's skills, contracted work rules, and calendar items to put the right people in the right place at the right time. Scheduling employees for their optimal time slot makes for more engaged and productive workers, which helps ensure quality work.
If not appropriately managed, local, state, and federal compliance can be a significant speedbump for businesses. Workforce management systems help ensure that owners, managers, and employees contend with operational compliance, payroll compliance, employment compliance, internal-process compliance, and all others.
Benefits Of Workforce Management
Here are a few benefits of effective workforce management in your organization:
Employee efficiency and productivity
An effective workforce management system reduces manual processes and provides better management of a full array of organizational policies governing time and attendance. With improved visibility into the number of hours worked by employees, availability of workers, and safety incidents, overall workforce efficiency and productivity are enhanced.
Overstaffing, excessive overtime, and other costly expenses can be minimized using technology to forecast labor needs. Advanced workforce management solutions provide more visibility into employee availability and budgeted hours, ensuring the accuracy and authenticity of time worked and absences taken, thereby decreasing staffing expenses.
A workforce management system promotes a culture of workforce safety and compliance while effectively managing environmental health and safety incidents. 
By streamlining and automating the entire process – from reporting incidents to capturing critical information – workforce management systems ensure that the information is accurate, encourage employees to notify any safety issues, and help prevent future risks.
Workforce management processes help improve employee morale by encouraging better transparency and well-informed manager and employee communications.
Increasing operational agility and productivity
With an automated approach to workforce management, more data and context can be put in managers' hands to help them with staff positions and needs. Assigning the right people, with the right skills, at the right time, and at the right cost directly supports an organization's ability to respond to fluctuating production goals without compromising quality.
4 Best Workforce Management Software
Workforce management software is a digital solution designed to support the day-to-day operations of your HR teams and employees. It helps managers plan, track, and manage every aspect of employee operations, and takes care of the common HR management tasks such as timesheets, labor-management forecasting, performance management, absence management, task management, job scheduling, and more. 
Here are some of the top workforce management software to ensure workforce productivity: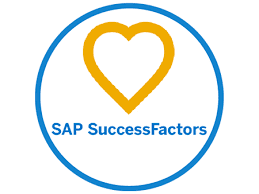 SuccessFactors HCM Suite delivers a complete set of talent management solutions, as well as robust workforce analytics and planning with a next-generation core HR solution that improves executive insight and decision making. Major features of SAP SuccessFactors include:
Employee experience management

Global HRIS solutions for core HR, cloud payroll, time tracking, benefits administration, and HR service delivery

Integrated software for recruiting, onboarding, performance, compensation, learning, succession, and development

Data-driven insights for improving strategic workforce planning

Workday HCM is a cloud-based, enterprise-level HCM solution that centralizes all operations across HR management, recruiting, compensation, benefits, payroll, and learning into one single platform. Key features of Workday HCM include:
Automate time-consuming, repetitive tasks

Provides insights and analytics into the workforce

Personalized experiences for workers

AI-driven schedule generation

Voice-activated time-off requests

Full view of schedules, time balances, and pay

Automated approvals and reminders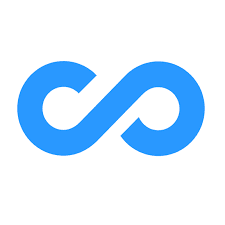 Connecteam's workforce management software is suitable for companies across different industries such as retail, food and beverage, transportation, construction, and healthcare. It helps boost engagement, increases transparency, gathers measurable feedback, and offers communication features. Key features of Connecteam include:
Reliable employee time tracking

Employee scheduling

Automated workflows

Task management 

Employee communication

Customizable mobile training courses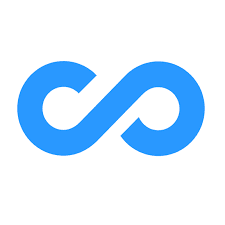 ​​NICE workforce management software helps organizations achieve effective workforce planning, scheduling, and optimization – all in a single, cloud-powered platform. It enables a multi-pronged approach to increase engagement and unlock highly accurate planning. Key features of the NICE platform include:
Leverages AI to understand complex challenges

Drives employee engagement with powerful scheduling tools

Machine learning-based simulation for efficient schedules

Powerful reforcast and re-simulation

Intelligent automation and self-scheduling
How To Choose A Workforce Management System
Here are a few points to consider before choosing your workforce management system.
1. Enhanced functionality
Opt for a workforce management system that provides enhanced functionalities and unique features such as forecasting and budgeting, time and attendance tracking, automated reporting, performance management, customer engagement, etc. Assess which features will benefit you the most and choose your software accordingly.
2. User-friendly and responsive design
A good workforce management system enables easy access to all the data you need and provides the ability to use it on any device.
Given that a workforce management system alone cannot provide all the services within the organization, it should be able to integrate with other human resource systems to offer a complete suite of functionality.
Consider a workforce management system that offers detailed, real-time reports such as job status, employee performance, customer feedback, accounts collection, etc.
Enable your employees with better workforce management
Workforce management is a set of processes that helps your business maximize employee performance and reach your company's predefined goals.  Ultimately, its objective is to optimize productivity and reduce risk. 
For organizations looking to streamline their work processes, increase productivity, stay compliant, and have satisfied customers and clients, effective workforce management is a must-have. Just choose the right workforce management software  to make understanding and managing your workforce vastly easier and streamlined.
Software clicks better with Whatfix's digital adoption platform
Enable your employees with in-app guidance, self-help support, process changes alerts, pop-ups for department announcements, and field validations to improve data accuracy.
Subscribe to the Whatfix newsletter now!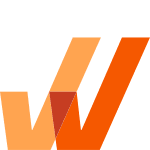 Request a demo to see how Whatfix empowers organizations to improve end-user adoption and provide on-demand customer support