Once you acquire a new insurance client, there are two customer touchpoints determining your future relationships: client onboarding and the claims process.
Of course, you wish a new policyholder won't have to make a claim in the foreseeable future. With that in mind, the onboarding process may be your only chance to provide service that strengthens customer loyalty and makes a new client stick to your agency for years to come.
But how do you build such a powerful onboarding program? Fear not, we've got you covered.
In this article, we'll:
offer more evidence on why a seamless onboarding experience matters to your insurance company;

and share seven best practices for building a strong insurance onboarding program in 2022.
7 Best Practices for Onboarding New Insurance Clients and Policyholders
Use digital applications and tools to manage the onboarding processse digital applications and tools to manage the onboarding process
Provide clarity on their new insurance coverage and plan
Create a personalized experience
Provide documentation and tutorials on any client self-service online portals
Have an omnichannel communication strategy
Show your policyholders you understand their concerns and needs
Reach out on a consistent, regular basis
What is the Importance of Insurance Client Onboarding?
Only 28.5% of customers report a positive experience with the after-sale service provided by their insurance agency. Apparently, the majority of insurance companies haven't understood the importance of proper client onboarding yet. 
The truth is – insurance client onboarding translates into significant benefits driving tangible business outcomes (read: increasing revenue). Here are the three most important perks of creating a seamless onboarding process for insurance customers.
1. Onboarding eliminates policy misconceptions
Insurance policies are usually complex, implying a lot of terms and conditions. An insurance agent should do their best to communicate all the subtleties of a chosen policy to a customer to avoid misinterpretation. Otherwise, it might cause serious problems with future claims processing.
A proper onboarding process mitigates risks of policy misuse by providing policyholders with information on the contract rules and limitations, key processes, and other critical aspects of the customer-insurer relationships.
2. Onboarding fosters insurance upselling and cross-selling
While onboarding new clients, agents might identify upselling and cross-selling opportunities and earn additional profit for the company.
During the onboarding process, customers share more information about their needs (explicitly or through behavioral signals), which might be used to qualify them for more relevant offers. For instance, you may discover they also have family members with whom they might share a more extensive plan.
3. Onboarding increases customer retention
Of course, the major long-term benefit of great insurance client onboarding is increased customer retention. 
You never get a second chance to make a good first impression. Your onboarding program is your company's chance to make this first impression and build strong long-lasting customer relationships. Customers having a positive onboarding experience are more likely to stick to your agency in the long-term perspective and even refer other people to your organization.
7 Best Practices for Onboarding New Insurance Clients and Policyholders
The only way to win more lifelong customers is by providing an onboarding experience that convinces people they've made the right choice. Below are seven tips you should follow to build an effective onboarding process for your insurance customers.
1. Use digital applications and tools to manage the onboarding process
41% of buyers admit they're likely to switch insurance providers because of a lack of digital capabilities. And while 50% of insurers still heavily rely on traditional mail for customer communications, digitalization may become one of your strongest competitive advantages.
Today, you can't afford to ignore digitalization in every sphere of your insurance business. Your customers already book doctor appointments online and manage their bank accounts with mobile apps – they'll appreciate it if their insurer doesn't make them drive to their office to sign a bunch of papers.
So your first step toward a smooth onboarding process is digitalizing customer experience. You can do it by taking the following steps:
Choose an online channel for customer communications.

First of all, you need to offer your customers an online channel where they can communicate with agents:   email, live chat, messengers, etc. It's best to ask customers about the channel(s) they'd prefer to use. It can be one or a few channels at once – just make sure your agents are capable of managing several channels equally effective.

Implement a CRM system to manage customer relationships.

Next, you also need to digitalize the customer relationship management (CRM) experience for your agents. A CRM system will allow your staff to manage all customer interactions in one place, store customer data in a centralized repository, and automate a lot of manual tasks. 

Use an online contract signing tool.

Let customers receive, read, and sign contracts online. Compared to traditional paper signing, it's more convenient and gives customers more time to familiarize themselves with document contents without pressure.

Hold virtual meetings with customers.

Need to meet with new clients in person? Consider switching to virtual meetings to save both your agents' and customers' time.

Build a self-service portal for clients.

74% of insurance companies

offer a self-service app for customers. If you haven't built one yet, you're missing out. A self-serve portal not only takes the burden off your agents but also greatly facilitates onboarding by enabling new customers to access everything they need from one interface.
2. Provide clarity on their new insurance coverage and plan
During the onboarding process, an insurance agent should inform a new client of the coverage, rules, and limitations of the chosen policy. 
Alongside preparing an in-depth contract with a ton of formalities, it's good to create a digestible brochure where all the critical information is summarized.
The brochure may include:
An overview of the chosen insurance plan

The key process walkthroughs

(e.g. communications, FNOL, claim processing, etc.)

Visual elements to support the points made

(e.g. graphs, illustrations, etc.)

Self-service portal guidance

A list of helpful links

FAQs
Your welcome brochure will set the right expectations with your clients and prepare the ground for strong customer relationships. Share it along with your contractual agreements to enable new customers to navigate their insurance policy without being overwhelmed by complex terminology.
3. Create a personalized experience
While you definitely need to standardize your insurance onboarding program, you should leave space for personalization. 
Today's consumers are more willing to share their personal data in exchange for more personalized services than ever before. They want insurers to target them with more relevant offerings, personalize customer communications, and tailor processes to fit their specific needs.
How is it relevant to your onboarding process? The onboarding process is where you can show that you're ready to create a personalized customer experience during the entire customer journey. 
And how can you achieve it?
Talk to sales reps to learn about new customers' concerns and pain points 
Survey customers to learn about their preferences and offer a personalized service experience

(e.g. what communication channels they prefer, how they want to submit reports, etc.)

Use your CRM system to automate personalization

(for instance, you can use customer data to automatically send personalized emails)

Monitor behavioral signals to trigger personalized recommendations

(for instance, when new self-serve app users navigate your app, behavioral signals might notify you they got stuck with some feature and/or trigger in-app assistance)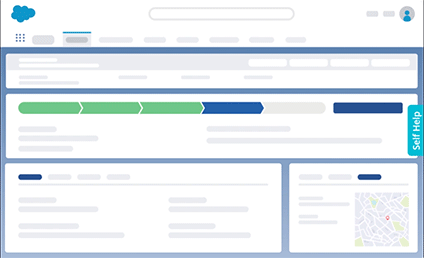 Create personalized learning & training flows for your insurance platforms with Whatfix
4. Provide documentation and tutorials on any client self-service online portals
It's time to forget about long call center waits. To provide a smooth onboarding experience for new customers, you should empower them to navigate their policy via a self-serve model.
Do you have an insurance app? Perfect! Then you can carry out the entire onboarding process right through the app. Just make sure you offer detailed guidance on the app interface. This is where a digital adoption platform like Whatfix will come in handy.
The most effective way to onboard new clients to your self-service portal is by offering personalized in-app guidance. In this setup, tips, feature descriptions, and use cases pop up right within the app interface when users need them. 
Interactive app walkthroughs will guide your new clients through the key workflows in real-time, without the need for any human intervention. With Whatfix's Task List, you can even create a checklist for new customers to go through before they complete the onboarding process.
Alternatively, you can also build comprehensive documentation and host it on a knowledge base platform, like Notion or Help Scout, or publish it right on your website. You can fill your documentation with how-to guides, a glossary, customer stories, video tutorials, and other content formats. Make sure you link to your documentation in the most prominent places across your app.
5. Have an omnichannel communication strategy
If you have the capacity to support multiple communication channels, go for it. Fifty-one percent of companies use at least eight channels to communicate with their customers, and for good reason.
It might be convenient to use email for sharing contracts, but it's definitely not the best channel for resolving urgent issues. Moreover, as people tend to ignore most of the emails they receive (75% of all emails are never read!), you'll have to implement an omnichannel communication strategy to reach your clients with important updates. When you spread the news on social media, through messaging apps, and via email marketing campaigns, the chances of people missing a critical message are very low.
6. Show your policyholders you understand their concerns and needs
When turning to an insurance company, a person has one motivation – they want to protect what's valuable to them. To win their trust and turn them into loyal customers, you need to show them you understand their concerns and truly want to address them. 
You can express it by:
Setting up behavioral triggers on your website or app to quickly react when they express interest in some specific topics

Running customer surveys (especially for new customers) to collect information on their needs and concerns

Reaching out to customers with personalized offerings based on the data collected

Offering exceptional support experience

(for instance, by assigning a responsible agent who's always there to answer their questions or resolve arising issues)
All these methods allow you to clearly communicate to your new clients that you care about their experience and are going to deliver quality, personalized service as your relationship develops.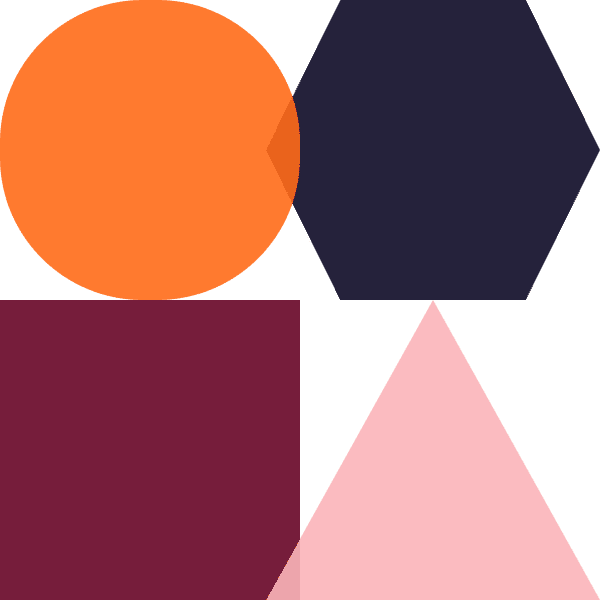 Unlock The Full Value of Digitized Insurance
7. Reach out on a consistent, regular basis
When a customer has all the resources at hand and knows how to use them to maximize the value of their plan, it's time to… keep in constant contact with them. 
Right, there's no point where you can put your customer relationships on pause. You need to continue to support your clients through your communication channels with reactive and proactive messages.
Here are some of the best practices for effective insurance customer communications:
Follow up on the customer onboarding experience shortly

Provide a consistent experience across multiple customer service channels

Implement a live chat or/and chatbot widget resolving customer requests 24/7/365

Collect customer feedback through proactive surveys

Handle customer complaints promptly

Keep clients updated on the company news, discounts, policy adjustments, etc. with the help of targeted marketing campaigns 
A proper customer onboarding process followed by a consistent communication strategy will inevitably create happy, loyal customers that not only stick to their plans but also make upgrades and bring in referrals as your relationship evolves.
Subscribe to the Whatfix newsletter now!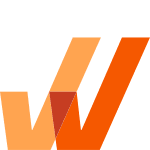 Request a demo to see how Whatfix empowers organizations to improve end-user adoption and provide on-demand customer support