What are the keys to a successful Guidewire implementation project?
Involve stakeholders and gather feedback from across your organization
Define your business goals
Create an onboarding and training plan
Reduce your reliance on legacy servers
Clean up your data and purge outdated information
Transfer your data to Guidewire
Provide on-demand application support for your Guidewire users
Without a well-structured Guidewire implementation process, your agents' jobs become more difficult due to improper data mapping or modeling, misconfiguration, poor onboarding and training, and a lack of application performance support.

If your company is considering implementing Guidewire, consider the reasons you're looking to invest in a new P&C workflow solution and set goals that align with those needs. You'll also need someone to run it and train your team on the product before it's implemented. With the right guidance and foundation, you can make your insurer's lives easier with an innovative tool that provides easy access to all the information they need — all on safe, reliable software.
7 Best Practices to Successfully Implement Guidewire in 2022
Guidewire implementation projects are huge investments that take dedicated time, resources, and planning.
By following these seven steps, you'll help lay the foundation for a successful software implementation strategy, leading to high adoption levels and overall software ROI.
1. Involve stakeholders and gather feedback from across your organization
A core component of any successful change management project is to overcommunicate. Too many times, executives and leadership will come to a decision without involving the various end-users that their decision will impact on a day-to-day basis.
Creating a change management communication strategy provides any type of organization undergoing a digital transformation or change project with the ability to get ahead of the implementation rollout – helping to cut down on any resistance to change that may bubble up across the organization.
It also provides personalized, detailed feedback on how various different departments and roles used a current process or tool, what's currently working, what could be improved upon, and where agents and employees will need extra support during the onboarding rollout.
2. Define your business goals
When you have a clear understanding of your objectives, you'll go into the process with a better understanding of what you want to get out of Guidewire. A clear goal will help you stick to the roadmap you've put into place.
For example, if your goal for implementation is to improve your policyholder time-to-resolution, then your objective might be to set up Guidewire in a way such that all of your customer data is easily accessible to your insurance agents. When your team understands what the priorities are, they'll have a better chance at meeting your expectations.
How might you achieve that? Use the SMART method for goals that are Specific, Measurable, Achievable, Relevant, and Time-Bound.
S – Transfer all of your data from your legacy servers over to Guidewire
M – ALL data must be transferred (100%)
A – Transferring 100% of the data in the time frame is possible
R – It's relevant because transferring all data will mean we can USE Guidewire
T – Complete this objective within six months
Perhaps one of your objectives may be to make sure your employees are well informed on Guidewire before it's implemented.
3. Create an onboarding and training plan
Guidewire is a complex P&C software application and using its features to the fullest requires an advanced skill set, which means your rollout could be more involved than some stakeholders may realize. If you have people who you know will be working with Guidewire, you may want to invest in training courses or certifications while the implementation is underway to make sure they understand how to use the new system before it goes live.
Alternatively, you can use Whatfix, the official digital adoption partner of Guidewire, to create in-app guided content to support your onboarding and application support.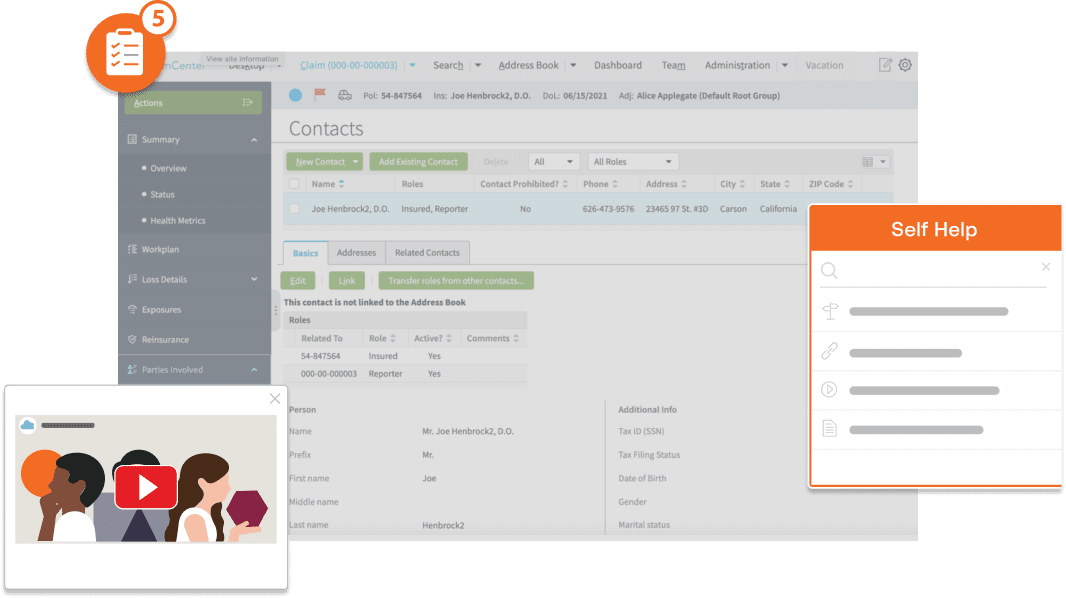 With Whatfix, agents and end-users will be trained on Guidewire using in-app content such as guided walkthroughs, task lists, tooltips, and more – helping agents, end-users, and policyholders to become Guidewire experts.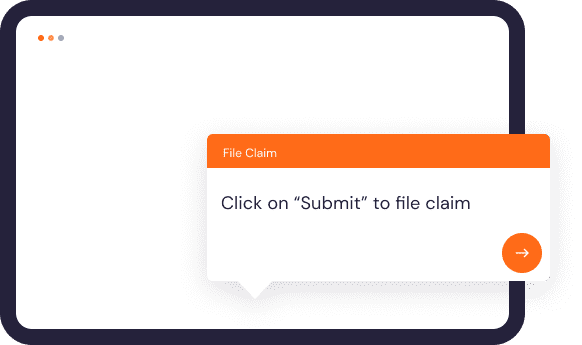 Create personalized learning & training flows for Guidewire with Whatfix
4. Reduce your reliance on legacy servers
Outdated legacy systems make it difficult to add features. They aren't compatible with new tools or integrations. Plus, they're not scalable, so they restrict your ability to take your business to the next level. Inadequate security features also leave you exposed to potential cyber-attacks.
You may have dealt with an outdated system for years simply to keep your business running. The legacy servers got the job done, but now that you're implementing a new system, you need your staff actually using Guidewire. That means reducing your team's reliance on legacy servers and software with the intent of eventually eliminating it altogether. The best way to ensure a complete transition is to set a clear end-of-service date as one of your long-term objectives.
However, to avoid significant disruptions in the short term, you don't want to abruptly stop using your legacy servers. Ideally, there should be a way to roll back to using the original system if something should go horribly wrong — which is a very real possibility. Approximately 83% of all migrations fail (or exceed the budget or timeline), so make sure you're making copies of your original data and not deleting data from your old system as you transfer it.
One way to limit downtime and ensure accurate data transfer is to use a phased approach such as trickle migration. You'll transfer data and implement Guidewire gradually but stop your training for the old system immediately while you start using Guidewire.
5. Clean up your data and purge outdated information
Before you transfer data from your old server, get rid of as much repetitive, obsolete, inconsistent, or outdated information, such as old billing statements or old clients, as possible, so you're not transferring irrelevant or incorrect data into your Guidewire system. This is a part of data migration known as cleanup.
The quality of your data can have a vast effect on how efficient your system is, so make sure your data quality is up to par. Data should be accurate, complete, and relevant in order for you to get the most out of it.
Depending on the age and size of your current systems, manually decluttering your data may not be a realistic possibility. Many tools exist to help you clean up your data, such as Segment or Amplitude.
With only relevant information in your database, transferring your accounts from your legacy servers will take less time and storage space, making your system more efficient. Most importantly, you'll eliminate inaccuracies in reporting, billing, and claims because your database only contains current and accurate information.
6. Transfer your data to the Guidewire Cloud
After your data has been simplified, it has to be organized (configured), formatted properly for its new database home, and mapped. Then the data can be deduplicated and transferred to the Guidewire Cloud.
According to the Guidewire Developer Guide, "configuration is possibly the most essential skillset developers should master to be proficient with Guidewire."
Usually, the technical staff handles this step; however, Guidewire suggests getting your business users involved in the early stages of migration, so that the project comes out better suited to fit their business needs. They suggest using the Insurance Common Source Template.
It could take you up to one year to fully transfer your data from legacy servers and implement it into Guidewire Cloud, depending on the size of your company, how you choose to transfer data, and how long that transfer takes. Keep in mind some steps take longer than others. The entire process generally takes about six months.
If you choose to use the big bang data migration method, where you transfer data all at once, you'll need to import data into Guidewire with an "import session," where each chunk of data is transferred into a new table to be placed in the new database. The process takes a large amount of time and manpower. It's very long and very strenuous.
There are several third-party data deduplication tools on the market that can help you speed up this process, reduce costs associated with data transferring, and help free up manpower.
7. Provide on-demand application support for your Guidewire users
Technology adoption is an ongoing project – and you'll need to provide enough support to keep your Guidewire users productive for the long haul.
In addition to onboarding your agents and various employees (and potentially policyholders using newly launched self-service portals), you'll need an admin or tech support who will be available to provide ongoing support for employees who work with the Guidewire tool on a consistent basis. With that in mind, decide if you want to hire someone who's an experienced Guidewire admin or if you'll transition an existing employee into this new role.
Alternatively, consider Whatfix and its on-demand, self-help digital adoption platform.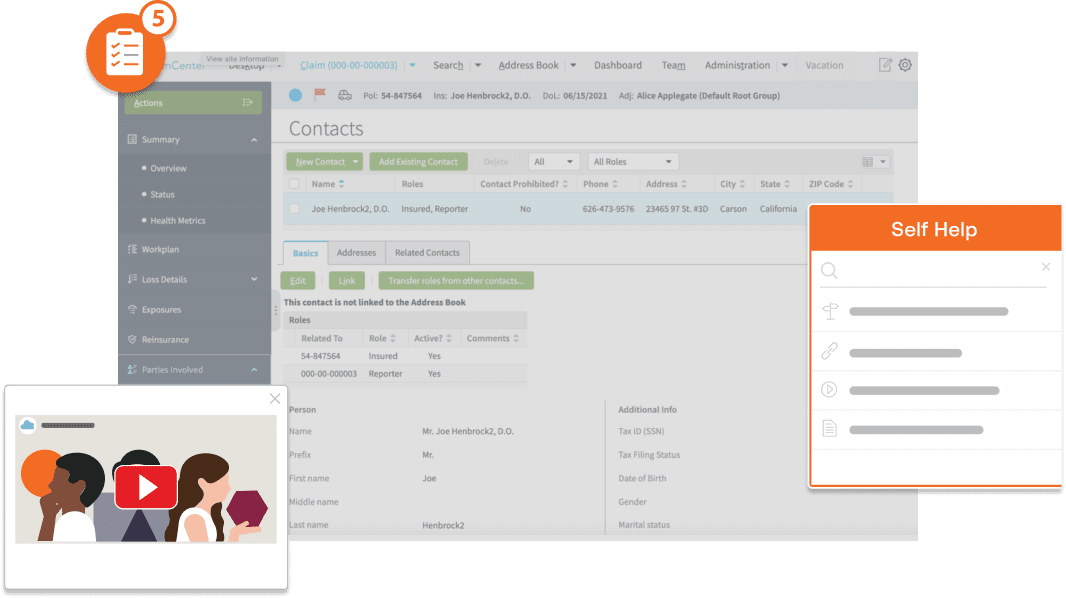 With Whatfix, empower your Guidewire users by embedding a self-help support wiki, allowing agents to look up application-related answers without leaving the app, in a smart wiki. This provides "in-the-moment-of-need" support to your users, improves productivity, and reduces the need for an internal or external Guidewire application support team.
Drive Guidewire Adoption & Provide Continuous Application Support with Whatfix
Imagine your employee is in the Guidewire policy center, and they can't remember how to set up a new submission of a policy. Instead of emailing their manager, they can simply click on the Whatfix tab inside the Guidewire software, and they'll be presented with a how-to guide on getting through the transaction. It's simple, fast, and convenient.
Think of Whatfix as your in-app software guide that assists your employees while they're learning and using Guidewire. It guides end-users and presents them with how-tos they can use when they get stuck, ensuring employees get proper training. They'll thoroughly understand how to use the software and get more out of it in the long run.
Subscribe to the Whatfix newsletter now!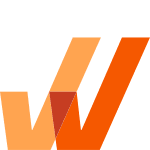 Request a demo to see how Whatfix empowers organizations to improve end-user adoption and provide on-demand customer support