Managing IT departments and delivering IT services can quickly become complicated. When teams are using so much different technologies, it's easy to become overwhelmed, unorganized, and careless. 
But when it comes to IT, there isn't room for mistakes. IT challenges can lead to sensitive data falling into the wrong hands, or compounding efficiencies that lead to long-term trouble. 
Implementing an IT framework or operating model is one way to regain control of your IT environment. Let's talk about what an IT framework is, how it works, and what IT frameworks or operating models might work for your organization.
An IT framework is a set of guidelines, instructions, or principles that dictate an organization's information technology infrastructure. An organization's IT framework ensures the technology being used by teams aligns with overall business objectives, industry regulations, and security requirements. 
IT frameworks tend to focus on maintaining order within the IT department itself. An IT framework governs IT systems and processes, but may not control how decisions are made in other departments.
What Is an IT Operating Model?
An IT operating model works closely with an organization's IT framework but serves a distinctly different purpose. IT operating models are used to manage IT resources and maintain organization and execution standards across the broader organization.
Where an IT framework applies to internal IT operations, an IT operating model might define how IT functions with the rest of the team, how it delivers unique value, and how it supports the company's larger business goals.
Components of an Effective IT Operating Model
What makes an IT operating model effective? Here are ten of the top components.
1. Structure and governance
IT operating models provide set decision-making guidelines and expectations. This helps ensure that all investments and strategies keep the organization moving closer to achieving its goals while also complying with security standards and third-party regulations – helping to achieve IT governance and better quality control across your IT operations.
2. Processes and workflows
Establishing processes through an IT operating model creates consistency and efficiency. Standardizing IT workflows helps teams be more productive and boosts reliability with employees and customers.
An IT operating model explains how teams and employees work together. It can dictate team policies and expectations, having a direct impact on company culture, employee satisfaction, and fulfillment.
Effective IT operating models identify the tools, technology, and solutions used to solve specific problems or perform certain tasks. Technology and tools outlined by an IT operating model include everything from hardware to software.
5. Service delivery and operations
Service management processes and operations should also be outlined in an IT operating model. This ensures IT services and operations are delivered effectively, efficiently, and consistently.
6. Vendor and partner management
IT operating models establish vendors and partners used to manage resources and provide services. It can also help manage third-party costs and ensure relationships with partners and vendors align with company strategies and values.
7. Performance metrics and KPIs
Key performance indicators and other metrics help measure IT quality and efficiency. Outlining through an IT operating model helps stay in alignment with business goals, drive efficiency, and improve on core IT metrics and KPIs.
8. Risk management and compliance
Establishing compliance requirements and risk management measures in an IT operating model defines policies and procedures to keep assets and data safe. Both internal security expectations and industry standards should be considered.
9. Continuous improvement mechanisms
As IT departments and technology change, IT operating models should address how the team and organization should manage those changes. The IT operating model should cover infrastructure innovation and change management.
10. Stakeholder communication and engagement
It's important for outside stakeholders to know what is happening within IT departments. An IT operating model outlines when, what, and how to communicate with stakeholders to keep them engaged.
Benefits of IT Frameworks and Models
IT frameworks and models aren't business requirements — but they can make a dramatic difference for organizations that implement them. Here are ten of the biggest benefits of IT frameworks and models.
1. Improved efficiency and productivity
The structure that comes from an IT framework or model makes it easier to streamline operations and reduces human error. When inefficiencies and redundant tasks can be eliminated, overall productivity increases.
2. Standardized processes and practices
Standardization ensures consistency across service deliveries and prevents important steps from being skipped. In addition to fewer mistakes, standardized processes and practices make operations smoother and improve reliability.
3. Enhanced risk management
Baking security and risk management into your IT framework makes managing and mitigating threats easier and more efficient. It also reduces the likelihood of a serious data breach, helping to reduce costly disruptions in business operations.
4. Better alignment with business objectives
IT frameworks and models encourage you to consider business goals and objectives when implementing technology and IT processes. Taking the time to properly match IT initiatives with business objectives ensures your investments go as far as possible.
5. Streamlined decision-making
Establishing structure, principles, and objectives improves IT decision-making by making it easier to see available resources and ongoing projects. More efficient, aligned business decisions improve return on investment and help save money.
6. Greater transparency and visibility
When stakeholders and decision-makers can see inside the inner workings of the IT department, it gives them a better understanding of how budgets and resources are being used. Greater IT transparency can lead to better decisions and improved overall performance.
7. Consistent service delivery
Inconsistent IT services can amplify frustrations and lead to unhappy employees or customers. An IT framework or model creates an environment for consistency, creating reliable experiences and improved customer and employee satisfaction.
8. Easier compliance and auditing
Frameworks include roadmaps for following compliance guidelines and storing relevant data and information. This makes the auditing process easier and ensures all applicable information can be pulled, reducing legal and financial risks.
9. Increased customer satisfaction
When IT teams can work more efficiently and deliver consistent service, customers notice. Implementing an IT framework or model can increase customer satisfaction and lead to more loyal customers.
10. Facilitated continuous improvement
Identifying new opportunities for improvement is key to maintaining successful IT departments. Frameworks and models promote ongoing improvement through regular audits, evaluations, and optimizations.
Enable your employees, drive software adoption, and accelerate digital transformation with a digital adoption platform.
With a digital adoption platform like Whatfix, enable your employees with in-app guidance and contextual self-help IT support to accelerate the adoption of new software implementations, employee onboarding, change initiates, and more. Whatfix's no-code editor enables IT teams with a no-code editor to create product tours, interactive walkthroughs,  task lists, smart tips, pop-ups, self-help wikis, and more. Analyze and measure user engagement and software usage to identify friction points, measure digital adoption, and improve employee digital experiences.
15 Best IT Frameworks and Models
Each IT framework and model prioritizes a different set of factors to bring you closer to reaching specific goals. Before making any changes, choose a framework or model that aligns with your unique business needs. 
Here are fifteen of the best IT frameworks and models to consider.
1. ITIL (Information Technology Infrastructure Library)
The Information Technology Infrastructure Library (ITIL) is a globally recognized IT framework that is seen as the universal standard. ITIL v4, the latest iteration of the framework, is designed with newer technologies in mind, including DevOps, automation, and the cloud.
 ITIL v4 considers four dimensions of service:
Organizations and people

Value streams and processes

Information and technology

Partners and suppliers
It also uses 34 practices broken down into three categories:
General management practices 

Service management practices 

Technical management practices
2. COBIT (Control Objectives for Information and Related Technologies)
Control Objectives for Information and Related Technologies (COBIT) is a framework developed by ISACA. COBIT 5 is based on five principles:
Meeting stakeholder needs

Covering the enterprise end-to-end

Applying a single integrated approach

Enabling a holistic approach 

Separating governance from management
It also recognizes seven "enablers":
People, policies, and frameworks 

Processes

Organizational structures

Culture, ethics, and behavior 

Information 

Services, infrastructure, and applications, 

People, skills, and competencies
3. TOGAF (The Open Group Architecture Framework)
TOGAF, or The Open Group Architecture Framework, is one of the most used enterprise architectures. It takes a high-level approach, considering four main levels:
Business 

Application

Data

Technology
4. Agile and Scrum Frameworks
Scrum is a type of agile framework based on three main pillars:
Transparency 

Inspection 

Adaption
At the base of these pillars is trust. Teams work in Sprints to deliver short bursts of value centered around a common goal.
DevOps is a philosophy that brings software development teams and IT teams together. Under DevOps, developers and IT operations teams collaborate to improve efficiencies, eliminate bottlenecks, and deliver better business results. DevOps operates under a continuous lifecycle with the following stages:
Discover

Plan

Build

Test

Deploy

Operate

Observe

Continuous feedback
Six Sigma for IT improves service quality, reduces downtime, and boosts performance. The Six Sigma framework is structured as DMAIC, or:
Define 

Measure 

Analyze

Improve 

Control
7. ISO/IEC 27001 (Information Security Management)
ISO/IEC 27001 defines standards for information security management systems (ISMS) to better manage risks and build cyber-resilience. The ISO/IEC 27001 three main principles of information security are:
Confidentiality 

Information integrity

Availability of data
8. PMBOK (Project Management Body of Knowledge) for IT Projects
The Project Management Body of Knowledge (PMBOK) is a project management framework that applies well to IT projects. It provides a project management framework to ensure proper planning, execution, monitoring, control, and closure. 
It also takes scope management, risk management, quality assurance, and other important components into consideration to deliver high-quality IT projects on time.
9. PRINCE2 (Projects IN Controlled Environments)
PRINCE2, which stands for Projects IN Controlled Environments, is another project management method that uses six "tolerances" to make projects more manageable. Those tolerances are:
Scope

Timescale 

Risk 

Quality 

Benefits 

Cost
10. IT Balanced Scorecard
A balanced scorecard is a business evaluation method that looks at a business according to four perspectives. An IT balanced scorecard looks at just the IT department and processes according to:
How do we look to shareholders? 

What must we excel at? 

Can we continue to improve and create value? 

How do customers (or employees) see us?
IT leaders can then use these insights to create goals, KPIs, and initiatives.
11. CMMI (Capability Maturity Model Integration) for IT
The Capability Maturity Model Integration (CMMI) improves process efficiencies and productivity. It measures maturity based on five levels, with the ultimate goal of achieving a level five in all areas:
Level 0 – Incomplete

Level 1 – Initial 

Level 2 – Managed 

Level 3 – Defined 

Level 4 – Quantitatively managed 

Level 5 – Optimizing
12. MOF (Microsoft Operations Framework)
The Microsoft Operations Framework (MOF) addresses a holistic view of IT environments, including people, processes, and technology. It uses four quadrants to organize key framework components. Those quadrants are:
Changing quadrant 

Operating quadrant

Supporting quadrant 

Optimizing quadrant
Lean IT is similar to lean manufacturing or lean services where the goal is to eliminate as much "waste" as possible. It considers five main principles when evaluating IT processes:
Value 

Mapping value streams 

Flow 

Pull 

Seek perfection
The Zachman Framework is a six-by-six matrix that helps visualize IT problems and topics. It represents six different organizational perspectives that can be used to align business objectives and technology initiatives. 
Those six perspectives are:
Planner's perspective 

Owner's perspective

Designer's perspective 

Implementer's perspective

Worker's perspective 

Beneficiary's perspective
15. FEAF (Federal Enterprise Architecture Framework)
The Federal Enterprise Architecture Framework (FEAF) is used by the U.S. federal government to manage enterprises within federal agencies and departments. It delivers standardized practices for development and implementation using the Collaborative Planning Methodology:
Identify and validate 

Research and leverage 

Define and plan 

Invest and execute 

Perform and measure
Enable Your Enterprise IT End-Users With In-App Guidance and Self-Help Support With Whatfix
With Whatfix, enable your enterprise end-users to maximize their efficiency and productivity with in-app guidance and self-help IT support. Whatfix enables organizations to maximize their software ROI with contextual end-user assistance and moment of need support, helping to drive business outcomes from software.
With Whatfix's analyze, create, and engage framework, IT leaders can analyze enterprise UX to identify areas of user friction, inefficient workflows, and optimal user paths. With Whatfix's no-code editor, enterprises can create in-app guided experiences and provide self-help user support to engage employees and extract the most from their enterprise technology investments.
Dive deeper with more IT optimization content.
Are you looking to become a more data-driven product manager? Explore our product analytic-centric content now. Whatfix is a digital adoption platform that provides organizations with a no-code editor to create in-app guidance on any application that looks 100% native. With Whatfix, create interactive walkthroughs, product tours, task lists, smart tips, field validation, self-help wikis, hotspots, and more. Understand how users are engaging with your applications with advanced product analytics.
Like this article? Share it with your network.
Subscribe to the Whatfix newsletter now!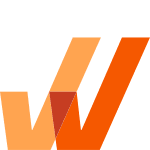 Software Clicks With Whatfix
Whatfix's digital adoption platform empowers your employees, customers, and end-users with in-app guidance, reinforcement learning, and contextual self-help support to find maximum value from software.