"Teach a man to fish, and he'll eat for a lifetime." "Teach your team to use software, and they'll double your profits." 
Software adoption should be on the agenda of every business willing to thrive. However, it's also one of the biggest challenges businesses face today.
Companies tend to overlook the importance of training when implementing new technology, apps, or tools. As a result, employees lose a lot of time trying to master business software by trial and error. 
This article will take you through the best practices for successfully driving software adoption in your organization.
Benefits of High Software Adoption for Businesses
Software adoption is critical to your business for many reasons. Let's cover them first.
1. Increased employee efficiency and productivity
Thirty-five percent of enterprise employees report they don't feel equipped to use their CRM system and need more training. 
Imagine scoring sales leads without knowing how to automate the process. Daily work hours are lost to an ineffective process because a sales rep hasn't been trained on a CRM system.
If you just look into the processes your employees perform every day, you'll inevitably find out that many of them could be improved by simply running a one-day workshop on software best practices. A lot of your employees' valuable time can be saved by creating a solid digital adoption strategy, which further translates into increased efficiency and productivity.
2. Effective workplace learning
Seventy-six percent of employees say they are more likely to stay with a company that invests in continuous learning and development efforts. If you're looking for a way to increase employee retention and loyalty, this is your chance.
A software adoption strategy fosters workplace learning, promotes employee development, and empowers employees to upskill and reach their career goals quickly.
Technology ROI measures the effectiveness of your investments in IT systems. When you underutilize the tools you pay for, technology ROI drops.
Eighty percent of features in the average software product are hardly ever used. This means you spend hundreds (or thousands?) of dollars every month on technology you don't need or don't know how to use. In any scenario, it's wasted money.
A digital software adoption strategy helps you increase your technology ROI by enabling teams to make the most of the tools they use every day.
4. Better customer experience
Lastly, if you've been struggling to improve customer experience, software adoption can be of help.
You already know that digital adoption improves productivity and speeds up routine processes. What does it mean for your customers? It means they see faster (and more quality) product and service delivery. 
For instance, take your customer support team. When they know how to use ticket routing correctly, they can promptly prioritize customer queries and assign chats to the right experts. As a result of great ticketing system adoption, customer experience improves, retention increases, and your company's profits grow.
Your company can maintain competitive prices and offer a better customer experience by enabling faster delivery. Clearly, software adoption not only improves internal processes but also helps strengthen your customer relationships.
4 Challenges of Software Adoption
All of these sound appealing, right? Wait a bit, you can only enjoy the benefits of software adoption after you overcome its challenges.
1. Employees are resistant to change
Thirty-eight percent of decision-makers say changing employees' habits or processes is the biggest challenge while implementing and adopting new software.
When people are already used to certain procedures for a long time, they are not the most enthusiastic to adapt to changes. You should consider this behavior before creating a software adoption strategy. 
The good news is that you can break old habits with a clear change management plan. Before rolling out changes, it is important to communicate why the change is critical to your business and how your employees will benefit from it. Also, offer a plan for tracking the results of software adoption and set timelines for fully adopting new software (or getting used to new features of old software).
The process might be time-consuming, but it's the only way to introduce digital changes without facing resistance.
Software adoption seems to be something you can think of after you've figured out more urgent issues. Why spend a budget on creating a software adoption plan when you still have problems with the hiring process, customer service, or sales? 
As the impact of software adoption isn't so obvious, organizations don't rush to allocate resources to it. You should clearly communicate its value and urgency to stakeholders if you don't want your initiative to get stuck halfway to success.
3. Failure to retain knowledge
One of the biggest problems preventing software adoption is failing to capture and transfer knowledge from early adopters and innovators.
Every time a new employee joins your organization, you must guide them on their responsibilities and train them to use the software they need to do their work successfully. Performing in-person training is incredibly counter-productive — especially for startups and growing companies. 
To provide adequate software training for new and existing employees, you must find a way to retain knowledge from your "software champions" and share it whenever needed. In other words, create comprehensive documentation featuring software best practices and troubleshooting guides that people can access anytime.
Retaining knowledge is a continuous process, requiring regular revisions and updates. You can't build a proper software adoption plan if you fail to nail it.
4. Assessing success metrics
Ninety percent of organizations have difficulties measuring business outcomes from software adoption. 
Most tools provide little to no data on how employees actually use business software, which features they use most often, and what problems they usually face. Without a way to collect those insights, you can neither assess user adoption nor measure its impact on your organization.
But there's a way to address this challenge. You can overcome those challenges by creating a consistent software adoption plan and sticking to it. Ready? Here's how you do it.
5 Ways to Drive Software Adoption in 2022
These are five ways to drive software adoption in your organization.
1. Make the most of your service providers' sales & support
Software adoption starts when you're only looking into buying new software. Alongside considering software functionality and pricing models, pay attention to what their sales and support teams have to offer.
Do they provide product demos?

Can they run a workshop for your company?

Do they offer onboarding services?

Is there 24/7 support?

How responsive are their support reps?

What kind of training materials do they offer?

Is there a self-service knowledge base or in-app training?
Take a deeper look behind a lucrative deal. Software providers know better how their technology best applies to your industry, what challenges it resolves, and how you can make the most of it.  Build strong relationships with your service providers to receive firsthand guidance, stay informed of the most recent updates, and receive prompt support whenever your employees need it.
2. Develop an in-app training program
Software providers usually offer in-app onboarding flows with tips and best practices for account setup. These flows are usually very basic and cover only the first steps of a new user into the product experience.
We recommend that you build a custom in-app training program for each tool in your tech stack (or at least for the most critical ones). Create personalized recommendations and tooltips based on users' roles and responsibilities to ensure every employee knows how they can make the most of the software they use every day. How can you do it?
A digital adoption solution like Whatfix can help. Whatfix's in-app guidance allows you to generate custom onboarding flows for any software in your toolkit. You can offer customized tooltips, popup recommendations, and a self-help widget that will pull the data from your knowledge base to support your employees all the way through the software adoption process.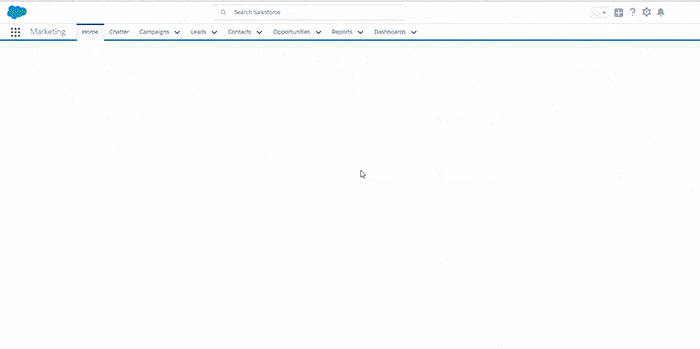 Interactive in-app training will decrease the time needed for your team to achieve proficiency in business software as well as the effort needed to onboard new employees.
3. Assign internal champions
Internal champions are employees who've mastered a software solution before everyone else and can help you train other team members on it. Typically, these are people who have realized the need and participated in making a buying decision.
Ask your internal champion(s) to help you 'market' new software to the rest of the team. Encourage them to prepare documentation and help you create a training program that covers tips and best practices from a person with hands-on experience with the software.
4. Host regular training workshops
Offline and online workshops are a good way to train your employees on your business software. It's your chance to spell out the benefits of digital adoption, demonstrate the best practices, and hear employees' concerns and fears.
It helps to encourage an open dialogue around implementing and adopting software that helps improve your business processes. Instead of forcing people into doing it, you'll be able to understand the reasons behind change resistance and address them in your workshops.
5. Monitor software usage
Lastly, software adoption is an ongoing strategy. You need to monitor software usage to see how your employees implement software and what roadblocks they face. With these insights, you'll be able to adjust your adoption strategy and offer more efficient training to your teams.
Drive Software Adoption with Whatfix
Whatfix Digital Adoption Platform helps you get higher ROI on your enterprise software through context-sensitive onboarding and personalized training.
Whatfix offers product and guidance analytics to initiate the perfect handshake between users and your new software. It also helps identify key user behaviors within apps and track how people progress through in-app training. 
Regardless of where your users are, Whatfix uniquely provides relevant, always available help, adapted from all sources across your company.
Subscribe to the Whatfix newsletter now!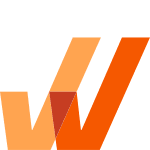 Software Clicks With Whatfix
Whatfix's digital adoption platform empowers your employees, customers, and end-users with in-app guidance, reinforcement learning, and contextual self-help support to find maximum value from software.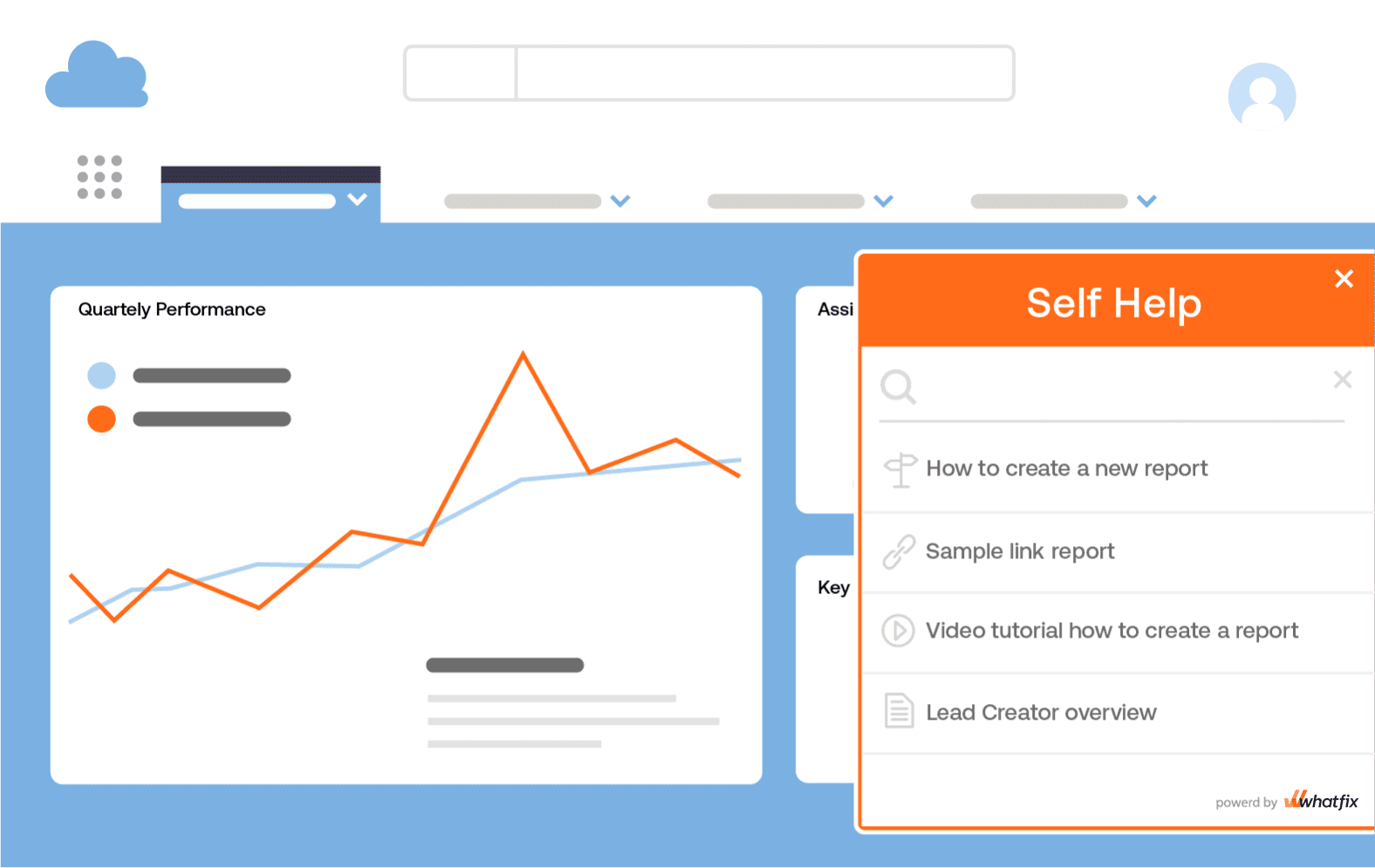 11 Best DAPs in 2023 - Ultimate Comparison Guide