Enterprise and tech companies were already driving digital transformation initiatives across their organizational departments before COVID-19, which only sped up this process. In fact, the average organization used 80 software applications in 2020, up over 500% from 2017 when a typical company used 17. The average enterprise organization is subscribed to over 288 SaaS tools, which are inherently more complex and costly.
The average number of software applications used at enterprise companies
As far back as 2016, 87% of executives said that they were aware that digital transformation was already impacting their industries, with 51% of those leaders saying their organizations had a digital transformation strategy for 2017. Fast forward to 2019, and an HBR survey found that digital transformation was the #1 concern for executives and directors in the coming year.
While executives know that digital transformation is vital to their companies' digital innovation efforts – and to get an advantage over their competition – it doesn't change the fact that enterprise software is expensive. In 2018, companies spent over $3.5 trillion around the globe on enterprise software and hardware. According to Computer Electronics, organizations spend on average 2.6% of their total revenue on their software stack budget – which is expected to increase this year.
As organizations rapidly change to meet the tech demands of a global, post-COVID world, companies must focus on driving ROI from their software investments in order to keep up with their competition and reach their potential.
Software ROI is the return on investment organizations experience from the implementation of a new technology application. ROI of enterprise software can be seen in higher levels of employee productivity, better workforce efficiency, more automation of manual processes, streamlined workflows, better data analytics and reporting, and much more.
According to Blissfully, the average company wastes over $135,000 annually on software applications that they don't use (or need.) Reasons for this include siloed teams purchasing licenses for multiple systems that solve the same problems, forgetting to stop SaaS subscriptions, not removing licenses from offboarded employees, and simply failing to ever use tools.
Software clicks better with Whatfix's digital adoption platform
Enable your employees with in-app guidance, self-help support, process changes alerts, pop-ups for department announcements, and field validations to improve data accuracy.
How Do You Calculate ROI for Software Investments?
Basic ROI is calculated as follows: (gain of investment) – (cost of investment) / (cost of investment)
However, calculating the ROI of software investments is a convoluted and complicated process. While this number will never be completely accurate due to technology applications impacting virtually every aspect of your organization – from productivity, efficiency, etc. – you can make a solid algorithm to quantify software ROI.
Do the best you can and prepare your software implementation for success by outlining what potential ROI looks like. This allows you to then go back and monitor the cost analysis and returns for these areas of the organization.
A best practice is to create two ROI calculation reports. One should be on the pessimistic side and report on the lowest amount of ROI you potentially have on software investments, while the other is the highest reasonable ROI that looks at the most optimistic of returns. This gives you a solid range to bring to your leadership team to show an estimate of what a technology ROI is.
6 Tips to Improve Your Company's Software ROI
The two easiest ways to improve your company's software ROI falls into two categories: driving adoption and reducing SaaS waste – ie. the amount of money companies waste on software licenses and subscriptions annually (which, as mentioned earlier, exceeds $135,000.)
Here are tips to implement at your organization to help drive adoption and reduce SaaS waste, ultimately improving your software ROI.
1. Implement an Onboarding & Training Plan for New Software Tools
Before implementing a change, create an onboarding plan to support your software implementation process that onboard and trains your employees on all new applications. Without proper training, organizations will have poor technology adoption rates among their workforce. 
At best, employees will fail to properly utilize advanced feature sets that drive output, and at worst team members will fail to find value in a tool and revert back to old practices that are more comfortable for them. The consequence of poor digital adoption is a full-scale failed software implementation process that can cost hundreds of thousands of dollars for enterprise companies.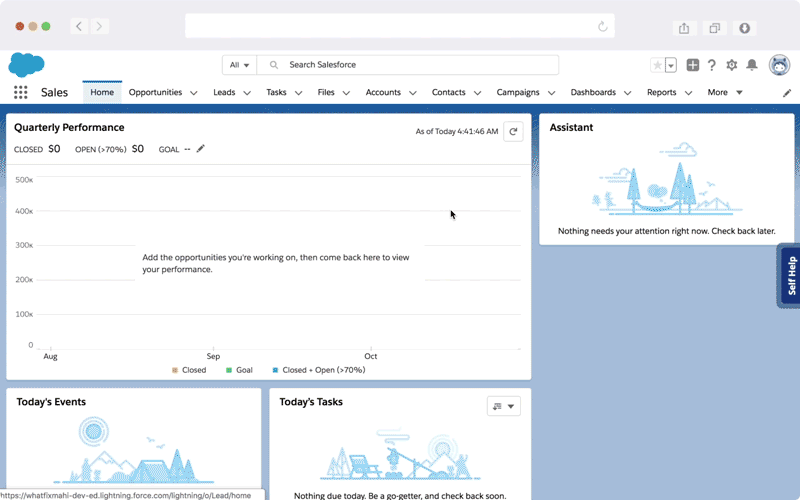 Above: With Whatfix, create contextual guidance and in-app training content to onboard your employees on your enterprise software.
2. Invest in On-Demand Employee Support for Your Applications
Your employees will need more than just a one-time training and onboarding process to fully adopt and take advantage of complex enterprise software.
Organizations should invest in an on-demand support strategy for their employees that includes strong process documentation contextual for different roles and departments throughout the organization. IT self-service portals enable team members to find questions to problems they're having with an application in the flow of work, without having to leave the app itself.
With a digital adoption platform such as Whatfix, organizations are empowered to create in-app guidance and on-demand employee support content such as walkthroughs, product tours, embedded FAQs, step-by-step flows, tooltips, and more – helping organizations and individuals find their highest potential through digital adoption.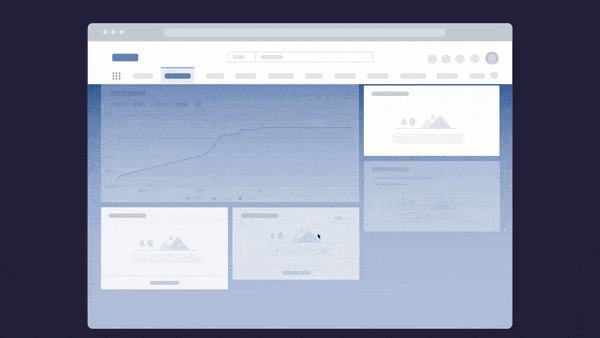 Above: With Whatfix, create on-demand employee support content directly in your applications, such as an embedded self-help widget and interactive step-by-step process tutorials.
3. Create Processes for App Purchasing
Outside of employee training and support strategies, leadership teams should create processes for purchasing new software tools. In large organizations, teams can become siloed, even within a specific department. This leads to companies purchasing multiple tools that do the same thing.
To give this clarity, consider your company. Does your team use a project or task management tool such as Asana, Airtable, Clickup, JIRA, Monday.com, Trello, or Wrike? Now, do other departments in your organization use a different tool than the one your team is using, that does the same thing? 
Implementing a documented process for app purchasing would solve this problem. Create structure around how employees submit requests to buy new software that flows upstream to managers, department heads, and finally the IT department – allowing for multiple points in the process to potentially catch and reduce SaaS waste.
4. Determine Software Ownership
In tandem with an app purchasing process is determining better ownership of software and software purchasing in your organization. Who is allowed to make purchasing decisions? Who has the best idea of the entire software stack implemented at your company?
Every time a new system is identified as a need, assign an owner to that software research and buyer process. They will be responsible for:
Creating a feature requirements list

Researching what software best fits their business needs

Obtain leadership buy-in

Leads onboarding and training

Drives adoption and provide continuous support

Bi-annually audit the number of app licenses to avoid paying for licenses that aren't being used
5. Optimize Your IT Spend with SaaS Inventory Management
There are thousands of different software tools for organizations to implement. From core systems that all B2B organizations will need such as a CRM, marketing automation systems, ERPs, HCM software, internal communication tools, etc – to vertical software built for various niche industries and team-specific solutions.
That's where SaaS management tools can help. Yes, a software tool to help reduce and manage software. Meta right?
SaaS management platforms such as Blissfully, Zylo, and BetterCloud help organizations eliminate unnecessary SaaS spending and empower companies to optimize their overall IT costs. The core features these tools provide include:
Identifying duplicate software usage across your organization's teams and departments, allowing companies to eliminate and consolidate redundant software.

Discover unused tools that had failed implementation, have poor user adoption, or are not being used frequently to justify the cost.

Monitors software licenses to help identify and recycle unused licenses.
6. Consider Your Software Spend as an Investment vs. an Expense
While software can be expensive, a successful implementation plan will bring down your operational costs in other areas of the business. This could include lowering the cost of manual labor and wages, higher productivity levels, more revenue generated, and more.
Improve Your Software ROI with Whatfix, and Drive Software Adoption & Proficiency Across Your Workforce
With Whatfix, your team members are empowered to get the highest ROI from your software through contextual guidance, on-demand support, and in-app notifications – helping your workforce to become software experts. Don't waste money on underutilized software – empower your organization to transform by finding maximum ROI from your software.
Enable your employees, drive software adoption, and accelerate digital transformation with a digital adoption platform.
With a digital adoption platform like Whatfix, enable your employees with in-app guidance and contextual self-help IT support to accelerate the adoption of new software implementations, employee onboarding, change initiates, and more. Whatfix's no-code editor enables IT teams with a no-code editor to create product tours, interactive walkthroughs,  task lists, smart tips, pop-ups, self-help wikis, and more. Analyze and measure user engagement and software usage to identify friction points, measure digital adoption, and improve employee digital experiences.
Subscribe to get new content delivered directly to your inbox.