In the past decade, software has improved the standard of living in nearly all areas of our life. From business software to personal apps, we use dozens of tools a day to improve our productivity. 
However, it's easy to become overwhelmed with the software we interact with. If you're not familiar with how to best use a software app, you can become frustrated and ultimately decide you're no longer going to use that piece of software. Many times this is because of a lack of proper training on how to best use the software,
For businesses onboarding expensive enterprise software, proper digital adoption is critical to the success of the organization. This is where a digital adoption platform can help.
What are the best digital adoption platforms (DAPs) in 2022?
Whatfix
Pendo
Appcues
Apty
WalkMe
UserPilot
ChurnZero
Gainsight PX
UserGuiding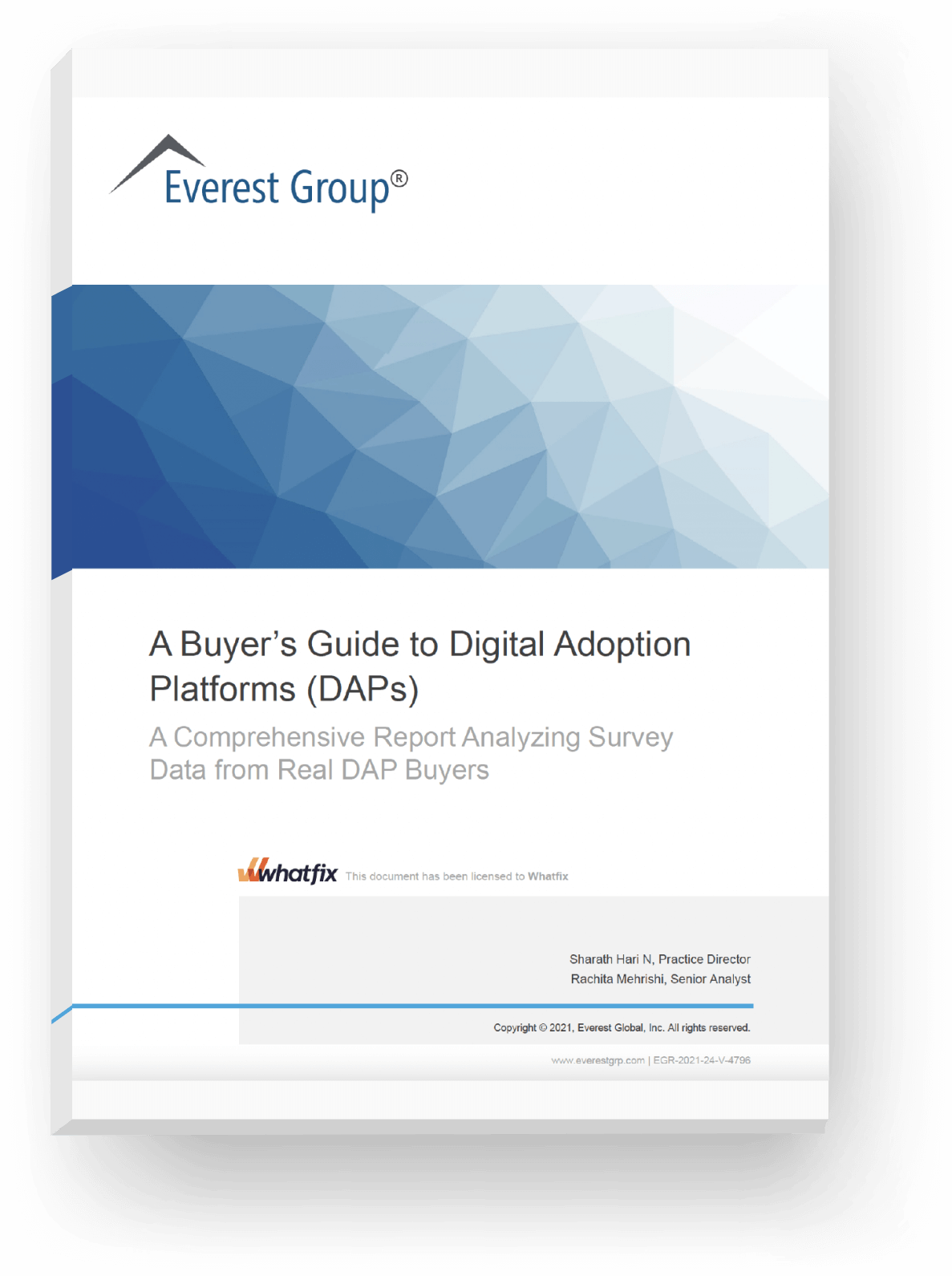 A Buyer's Guide to Digital Adoption Platforms in 2022
What Is a Digital Adoption Platform?
A digital adoption platform (or DAP) is instructional software that sits on top of another piece of software application to help train and guide users on how to use the software, directly in the app.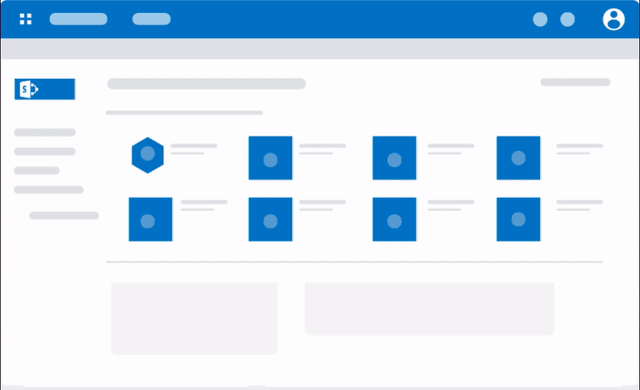 As software expands to improve business processes across organizations, so does the need for users proficient in how to use these apps. In fact, Gartner predicts that by 2025, "70% of organizations will use digital adoption solutions across the entire technology stack to overcome still insufficient application user experiences."
Some common use cases for DAP software including:
Creating better employee onboarding, training, and continuous development programs
For better change management and companies undergoing digital transformation
Improving digital adoption rates for companies
Improving user adoption rates of a software application
For new user onboarding and new feature adoption campaigns
9 Best Digital Adoption Platforms in 2022
Here are the 9 best DAP software tools in 2021 based on real-user reviews from review websites such as G2, Capterra, and GetApp.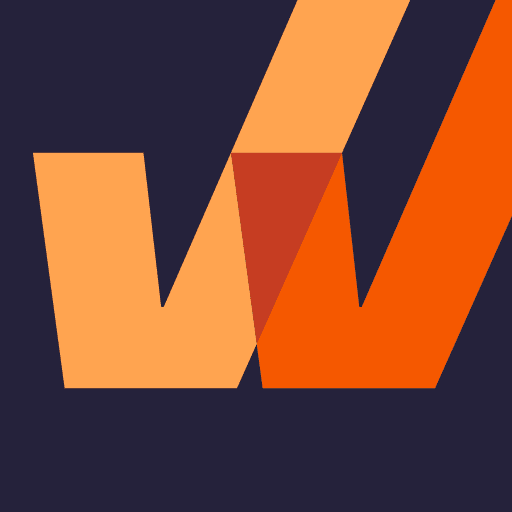 Price: Get a Personalized Quote
Whatfix is a leading digital adoption platform that allows organizations to get the most value out of their software applications.
With Whatfix, organizations can improve employee onboarding and training, lower the impact of change management and digital transformation, and get the most ROI out of their software suite with better digital adoption rates. It is also a great solution for SaaS product teams looking to improve feature and user adoption for their applications.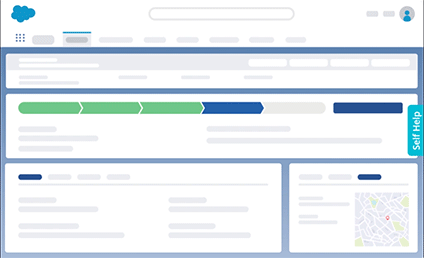 Whatfix provides many user adoption and learning features for better software adoption, including:
In-app content creation and personalized learning flows
Intuitive content creation for employee and user training, without coding experience
On the job learning tools and self-service support knowledge centers
Easy-to-create in-app guided walkthroughs, tutorials, tooltips, help desks, knowledge centers, etc. 
User training analytics to understand user usage and progress metrics
Supported by the most popular and widely used software platforms such as Salesforce, Microsoft Dynamics, Workday, and many more web apps.
Create personalized onboarding & training flows and embed on-demand self-help support wikis for your enterprise apps with Whatfix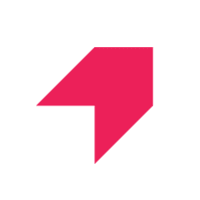 Price: N/A – Contact for a custom quote
Pendo is a product experience DAP solution aimed primarily at product teams looking to improve the adoption of their software.
With Pendo, product teams can use real-user analytics to determine where pain points are happening in an app. It also includes digital adoption features for training new employees, continuous employee development, self-service support, and more.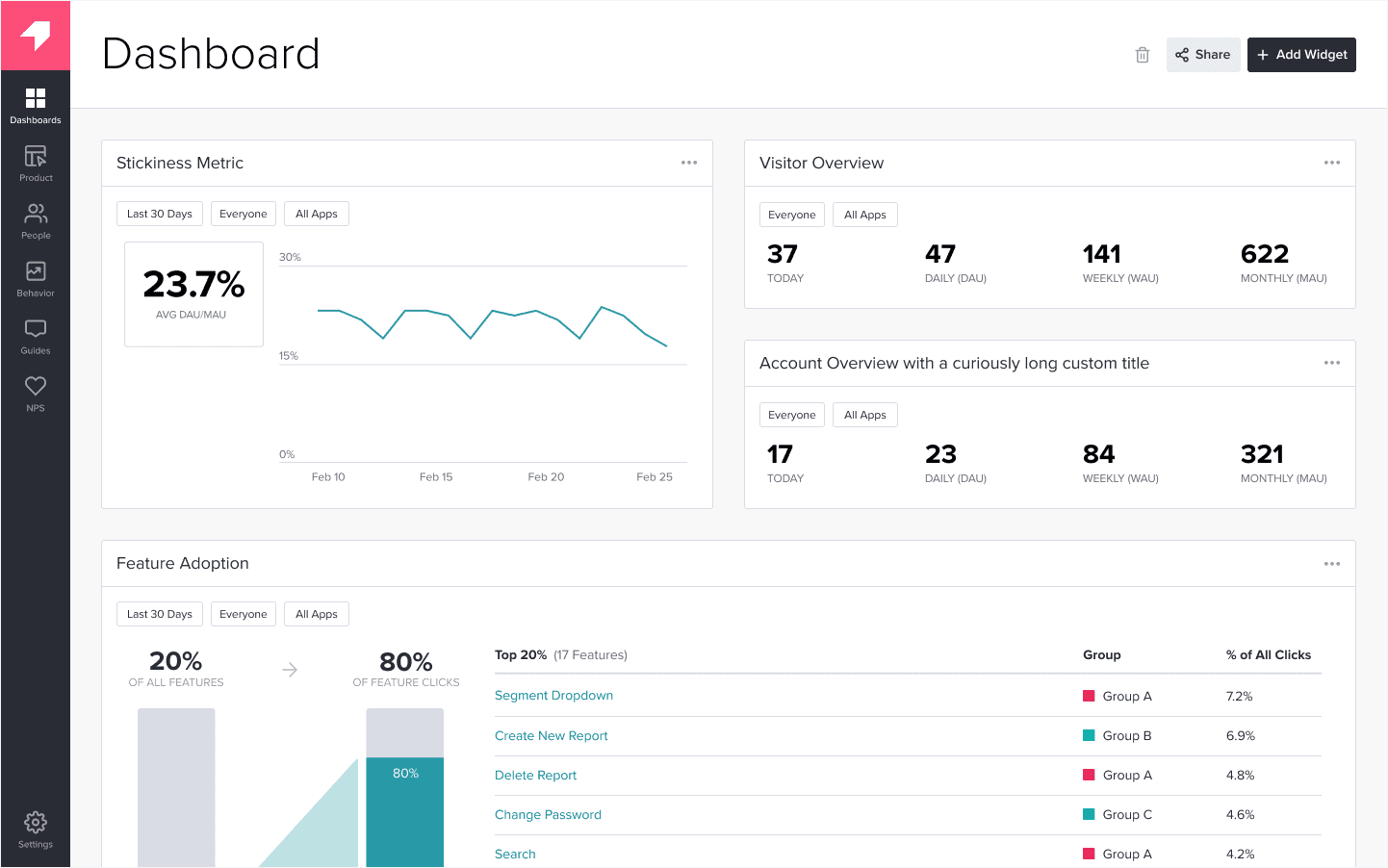 Pendo's DAP features include:
In-app training with walkthroughs
Personalized continuous training workflows
User analytics for understanding confusion points
User feedback tools for understanding feedback at scale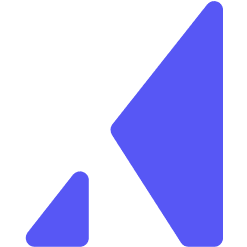 Price: Starts at $249/mo
Appcues is a DAP focused on improving user onboarding and using data to improve product adoption. One of Appcues biggest selling points – as is across all digital adoption platforms – is its ability to build and measure user onboarding flows without developers.
Appcues focuses on three problems of the onboarding process and provides in-app guidance and support tools to solve them. Those are creating personalized and branded adoption flows, delivering the right onboarding experience to the right user at the right time, and growing adoption with actionable insights and data.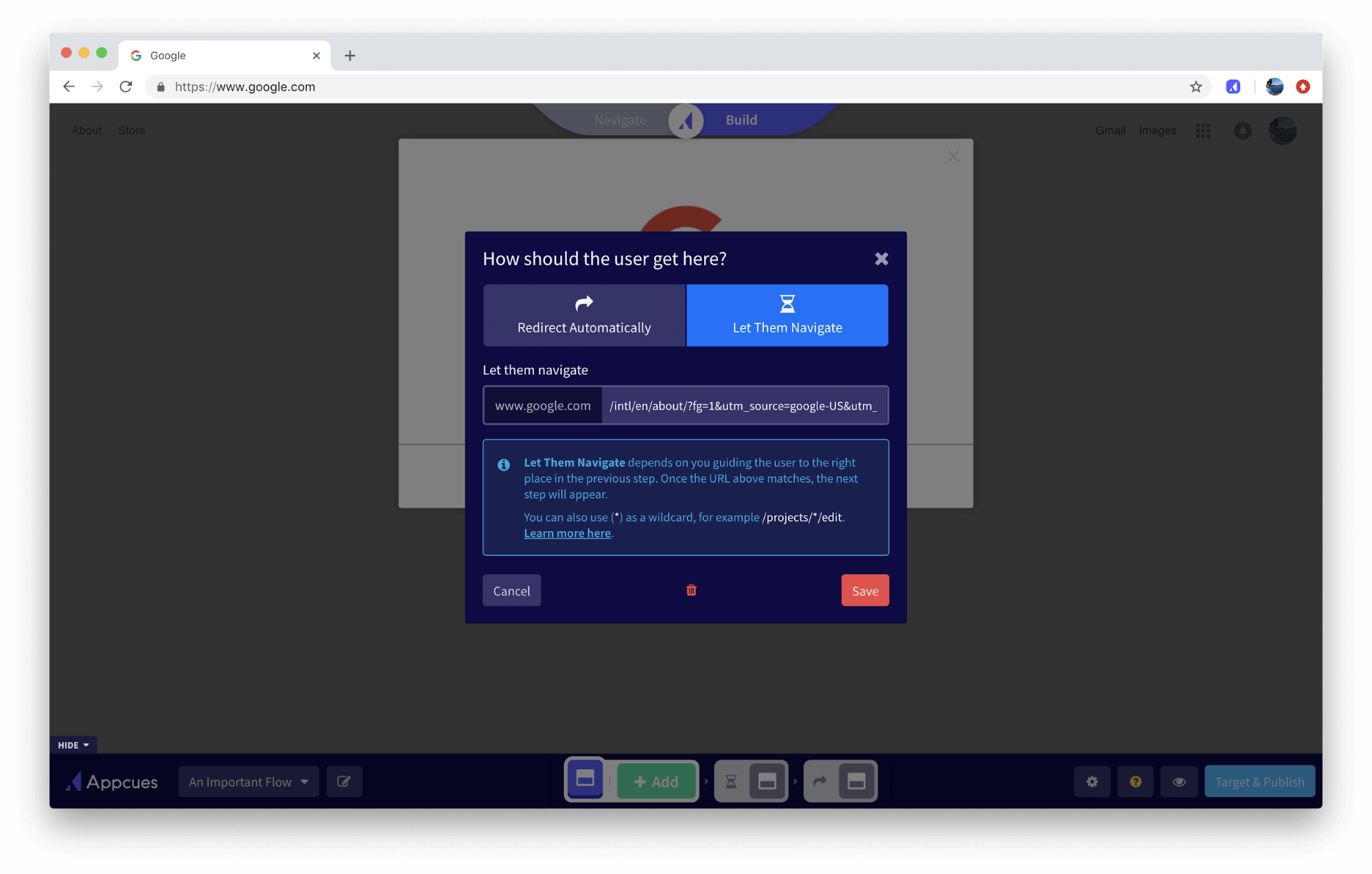 Appcues' DAP features include:
No-code onboarding and adoption workflow builder
User segmentation for contextual in-app messages based on user behavior
Custom dashboards and data visualizations to track and measure adoption processes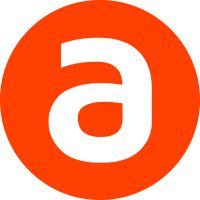 Price: N/A – Contact for a custom quote
Apty is a digital adoption platform aimed at powering enterprise software adoption. With Apty, enterprise organizations can build virtual learning workflows and self-service knowledge centers to proactively onboarding, train, and develop employees on their software stack.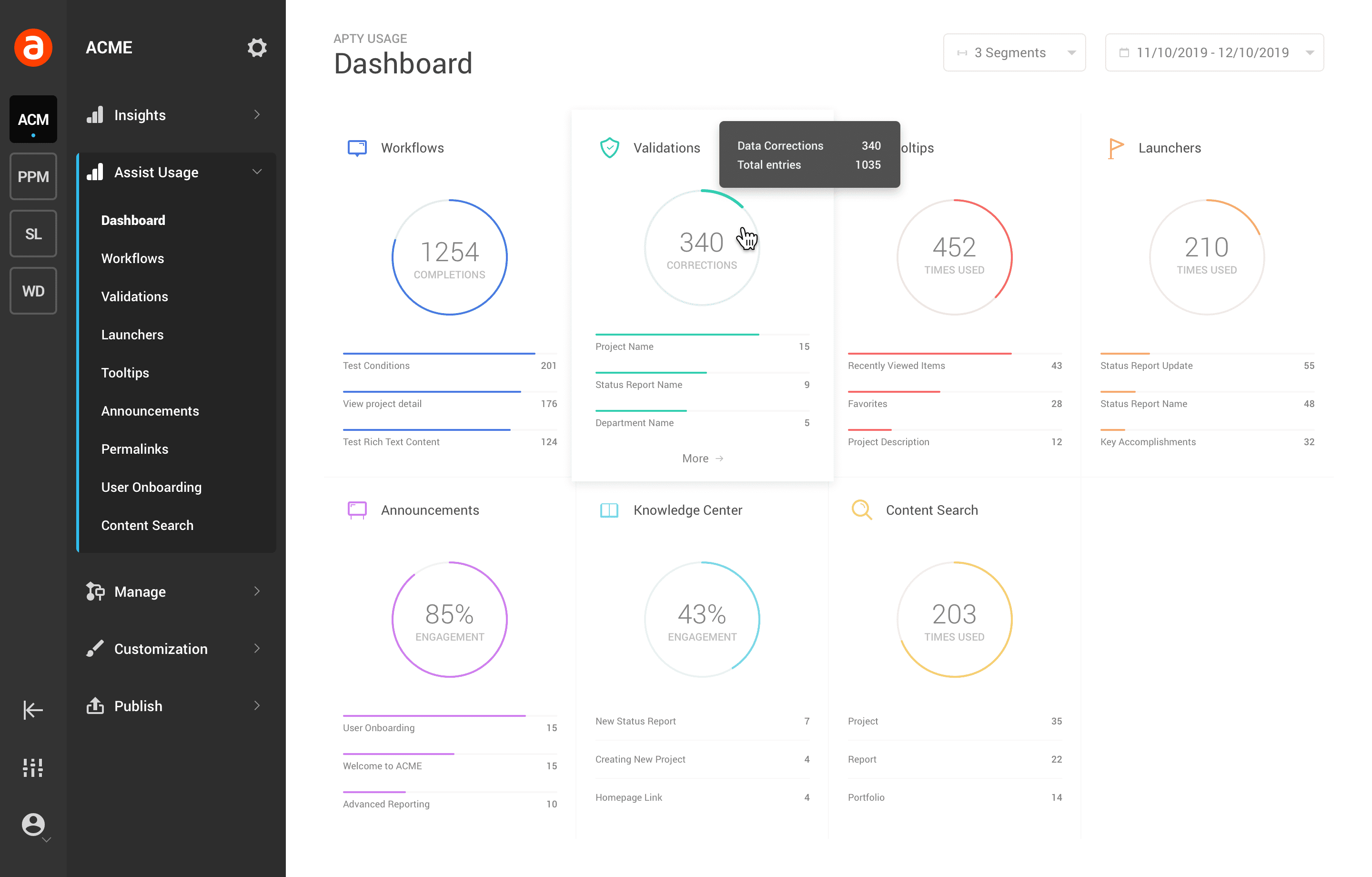 Apty's DAP features include:
Customizable in-app tooltips and walkthroughs
Training and analytics features for measuring employee adoption
On-screen guidance
Price: N/A – Contact for a custom quote
Walkme provides organizations to improve user adoption for their employees and customers with no-code user adoption and training content creation tools – without the need to code or change a program's software.
Walkme allows companies to create in-app tooltips, walkthroughs, and more, allowing end-users to learn how to use an app within the flow of work.
WalkMe's DAP features include:
On-screen guidance with the help of balloons and tooltips
Helpdesk integration
Customizable widgets, surveys, and other branded content features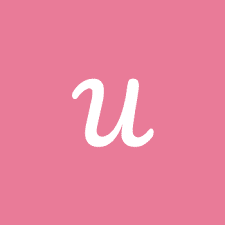 Price: Starts at $249/mo
UserPilot is a digital adoption platform specifically designed for product teams to improve the user experience and adoption of their platforms.
With UserPilot, product teams can create personalized in-app workflows and messages, helping to improve areas of issue that are giving users trouble. It also provides product teams with key insights and metrics into user sentiment, user experience, and more – allowing them to take actionable measures to improve these areas of their product.
UserPilot's DAP features include:
Product use analytics and segmentation
In-app content creation such as tooltips and pop-up messages
User feedback features to capture qualitative user data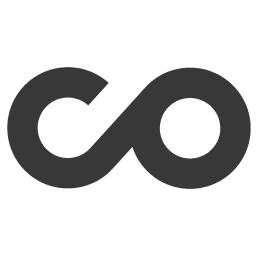 Price: N/A – Contact for a custom quote
ChurnZero is built with SaaS customer success teams in mind, and is considered a customer onboarding software designed for reducing customer churn. While it's not a complete DAP, it still provides digital adoption features that allow it to be included in this list.
Its main features are built for SaaS customer onboarding teams – with tools designed to improve customer onboarding and product adoption, ultimately leading to more customer renewal and upsell opportunities.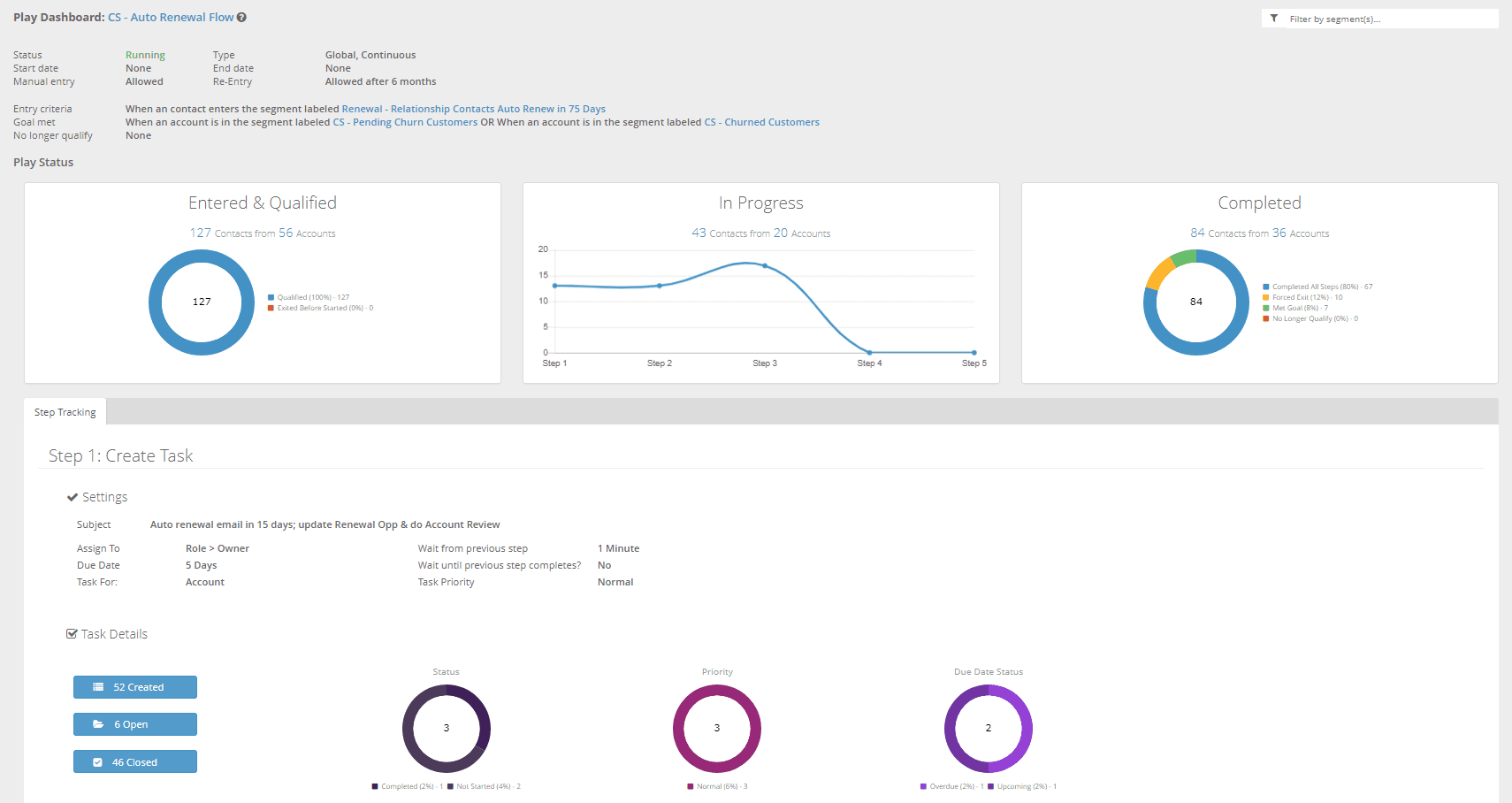 ChurnZero's DAP features include:
In-app communications and product walkthroughs
Command center featuring customer health scores and customer segmentation
Customer survey creation tools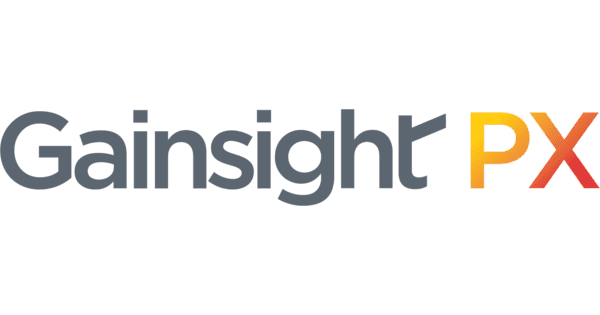 Price: N/A – Contact for a custom quote
Gainsight PX is an add-in product to the Gainsight suite and is a product experience software. Gainsight PX allows product teams to collect data to fully understand how users are engaging with their product with in-app usage analytics and surveys.
It takes this one step further by empowering product teams with the tools to create in-app engagement experiences such as product walkthroughs and in-app guides during the onboarding process.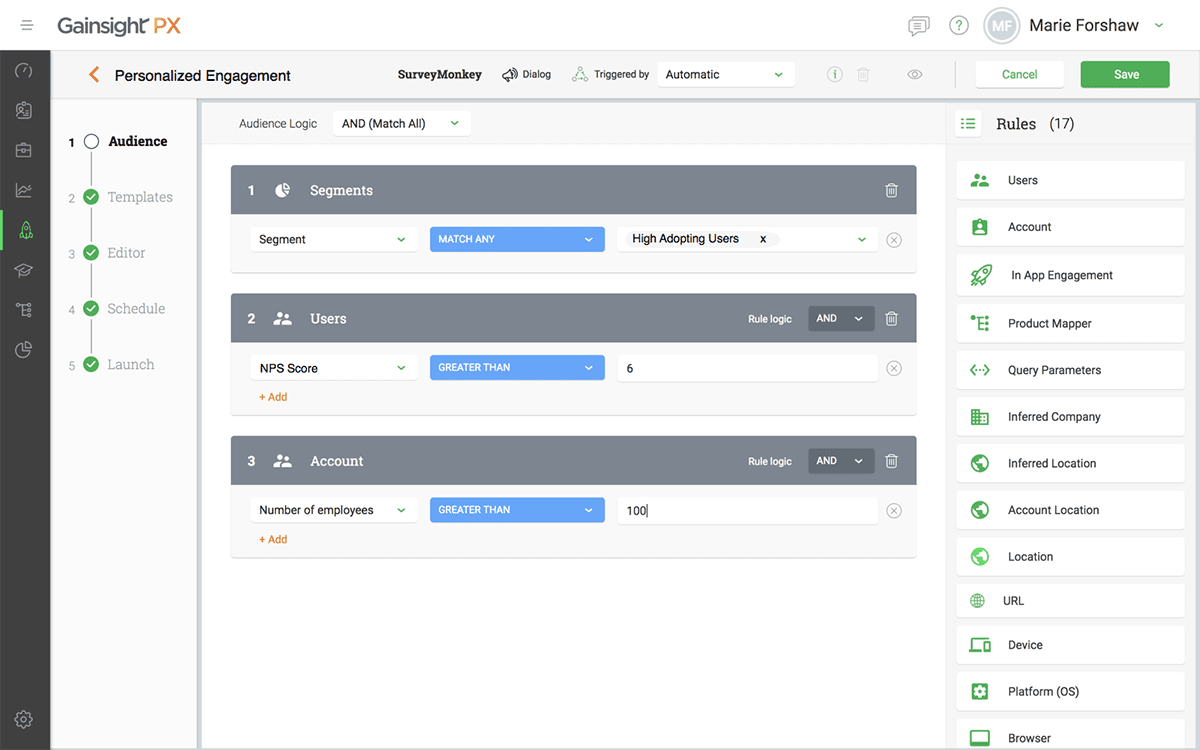 Gainsight's DAP features include:
In-app usage analytics and reporting
User surveys for collecting feedback
In-app onboarding flow creation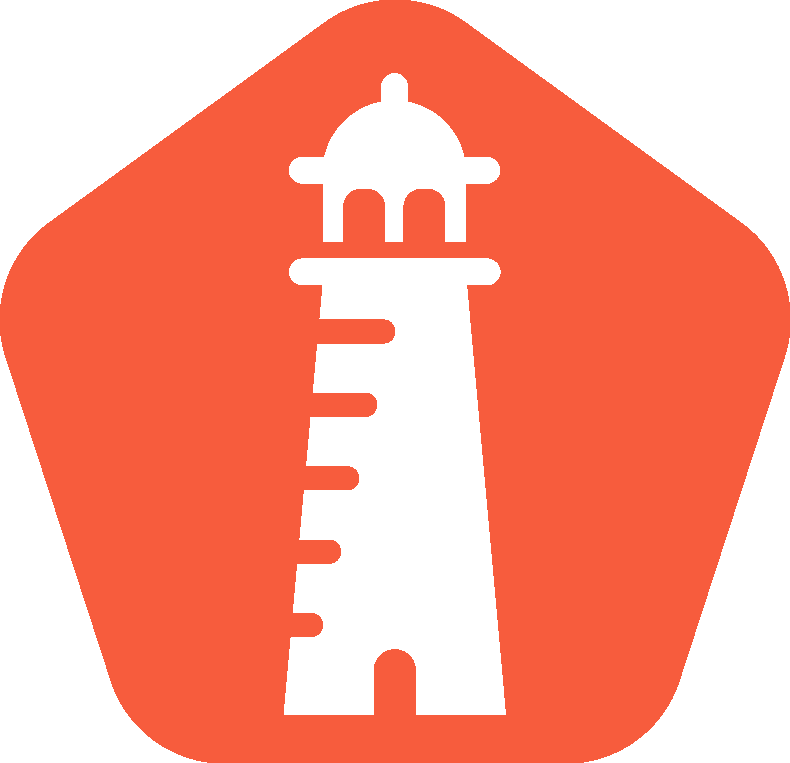 Price: Starts at $82/mo
UserGuiding is built specifically for organizations to improve their customer onboarding process by increasing user adoption and creating loyal customers.
UserGuiding allows onboarding teams to create no-code in-app flows and tutorials, personalized for different personas, such as checklists and pop-up messages.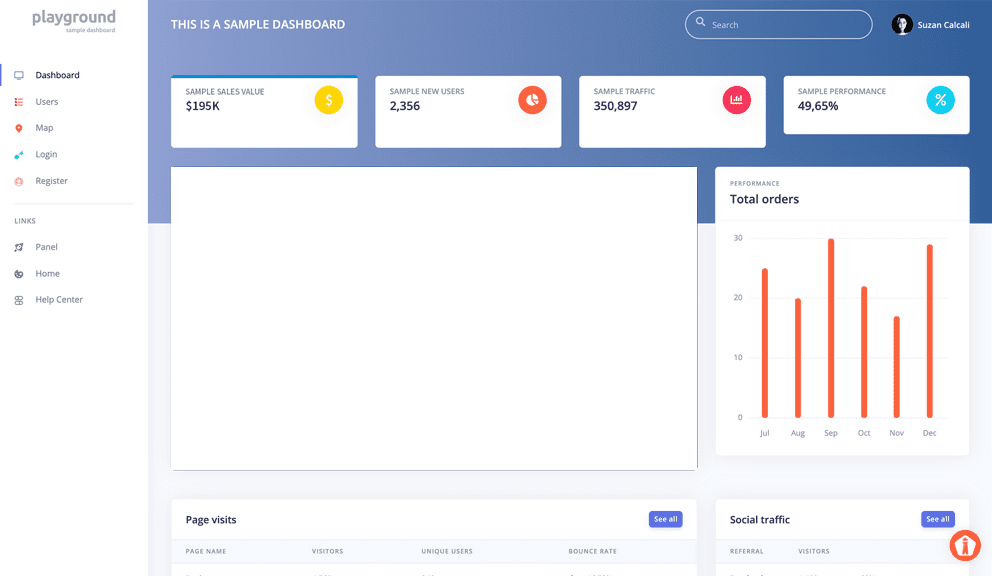 UserGuiding's DAP features include:
No-code in-app messaging creation
Customer feedback and survey tools
User segmentation for personalized content creation
Drive adoption of your internal software and end-user applications and reach your potential with Whatfix
Whatfix empowers organizations by removing the barriers between software users and productivity. With Whatfix, analyze and automate your digital processes, utilize guided walkthroughs and in-app training content, and embed on-demand self-help support wikis.

Whatfix has been used to onboard new customers, post in-app product release notes, and notify users of best practices as they use our product. Great in-product training tool that feels native, [with] analytics to give insight to how well customers are interacting with your tips and training pop-ups.
Chase P.
Product Manager at ArbiterSports
Whatfix empowers organizations by removing the barriers between software users and productivity. With Whatfix, analyze and automate your digital processes, utilize guided walkthroughs and in-app training content, and embed on-demand self-help support wikis.
See how Whatfix is empowering organizations to find true software ROI by exploring our customer stories.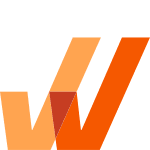 Request a demo to see how Whatfix empowers organizations to improve end-user adoption and provide on-demand customer support
Subscribe to get new content delivered directly to your inbox.