In the past decade, software has improved the standard of living in nearly all areas of our life. From business software to personal apps, we rely on dozens of tools each day to improve our productivity.
However, it's easy to become overwhelmed by the software we interact with. If you're not familiar with how to best use an application, you can become frustrated and ultimately decide you're no longer going to use that piece of software. Many times this is because of a lack of proper training on how to use the software best,
For businesses onboarding expensive enterprise software, proper digital adoption is critical to the organization's success. Enterprise software powers the digital workplace, with all employees leveraging these tools to overcome their daily tasks and responsibilities.
To overcome technology adoption challenges, business invest in digital adoption platforms to empower end-users with in-app guidance, continuous learning, and on-demand help.
What are the best digital adoption platforms (DAPs) in 2023?
Whatfix
Pendo
Appcues
Apty
WalkMe
UserPilot
ChurnZero
Gainsight PX
UserGuiding
Userlane
Spekit
Chameleon
Lemon Learning
What Is a Digital Adoption Platform?
A digital adoption platform (or DAP) is an instructional software that overlays on any software application to provide contextual, in-app guidance and self-help support to end-users. DAPs provide guidance on how to use a piece of software and its core features, processes, tasks, and workflows, all directly in the app.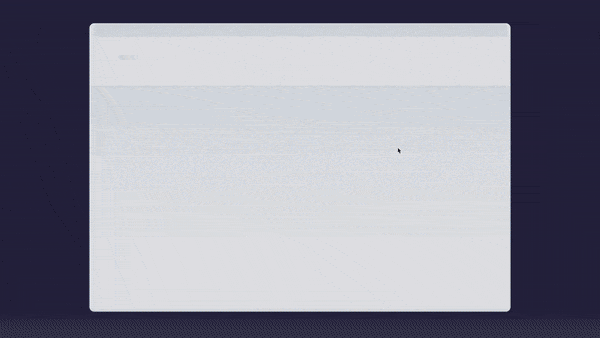 DAPs provide a no-code solution for organizations to create in-app guidance and self-help support elements on both employee-facing and customer-facing applications. With a DAP, non-technical team members can build, launch, and analyze in-app UX elements such as: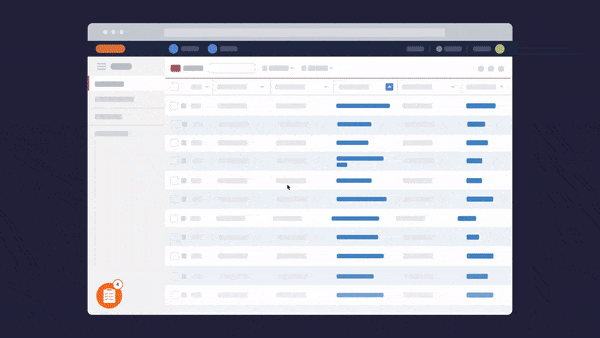 Advanced DAPs like Whatfix also provide product analytics capabilities that enable you to segment users to present contextual flows, journeys, and guidance based on a user's role, persona, use case, etc.
As software expands to improve business processes across organizations, so does the need for users proficient in how to use these apps. Gartner predicts that by 2025, "70% of organizations will use digital adoption solutions across the entire technology stack to overcome still insufficient application user experiences."
Some common use cases for DAP software including:
Employee Training & Performance Support: Creating better in-app experiences for contextual employee onboarding, training, learning, development, and performance support – as well as driving the adoption of new process changes and digital transformation projects.
Customer Adoption: For in-app customer onboarding and self-service support, helping to reduce time-to-value, retain customers, and deflect support tickets.
Product Adoption and Analytics: For capturing product analytics to make data-driven decisions for creating better user onboarding flows, feature launches, feedback gathering, driving overall product adoption, and creating better product experiences.
Software Clicks With Whatfix
Features of Digital Adoption Platforms
DAPs offer a broad and robust feature set, which most platforms offering the following as a baseline:
Overlay technology: DAPs integrate directly over all web, mobile, and desktop applications to act as an in-app digital assistant.
No-code content creation and management: The core functionality of DAPs is the ability to enable non-technical team members to create in-app learning experiences such as product tours, interactive walkthroughs, task lists, tooltips, knowledge bases, and more without the need for coding or engineering support.
Role-based in-app guidance: With a DAP, end-users of any kind are empowered to use an application more effectively with role-based tooltips, task lists, product tours, walkthroughs, pop-ups, and more.
Contextual self-help support: DAPs also provide the tools to create in-app performance and product support, allowing end-users to search an embedded self-help wiki for answers to their contextual issues, at the moment of need.
User behavior analytics: DAPs enable teams to capture product analytics on the effectiveness and adoption of products and features, helping to improve and test user flows to create better, personalized product experiences and measure overall digital adoption.
Automated multi-format content creation: With a DAP like Whatfix, organizations can automatically repurpose in-app content into various other content formats, such as videos, PDFs, slide decks, and more.
Real-time feedback: With a DAP, organizations can collect real-time feedback, in the flow of work, on their in-app content and product flows.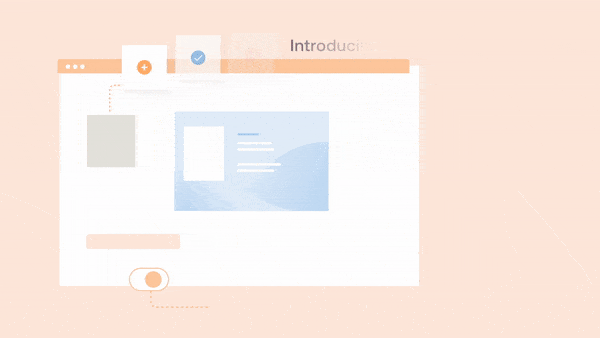 13 Best Digital Adoption Platforms in 2023
Here are thirteen of the best digital adoption platforms (DAPs) in 2023 based on real-user reviews from review websites such as G2, Capterra, and GetApp.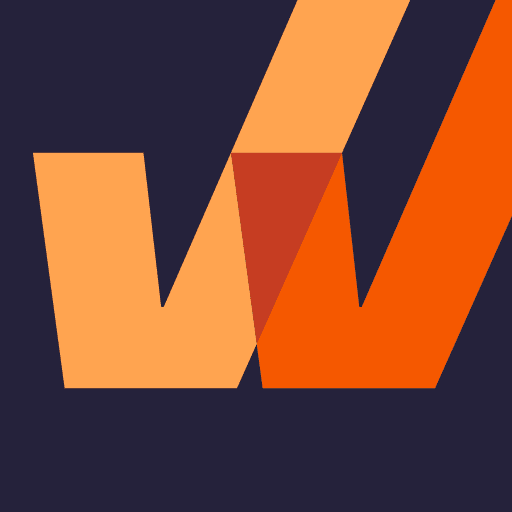 Price: Explore our pricing page
Whatfix is a leading digital adoption platform (DAP) that enables organizations to drive adoption of their enterprise software and customer-facing applications with no-code tools to create in-app guidance, provide on-demand self-help support, and analyze product and user analytics.
Whatfix's simple no-code content editor provides the tools for HR teams, IT managers, and product managers to create on-brand, contextual in-app pop-ups, alerts, and flows to guide end-users through user onboarding, process change, complex workflows, and more.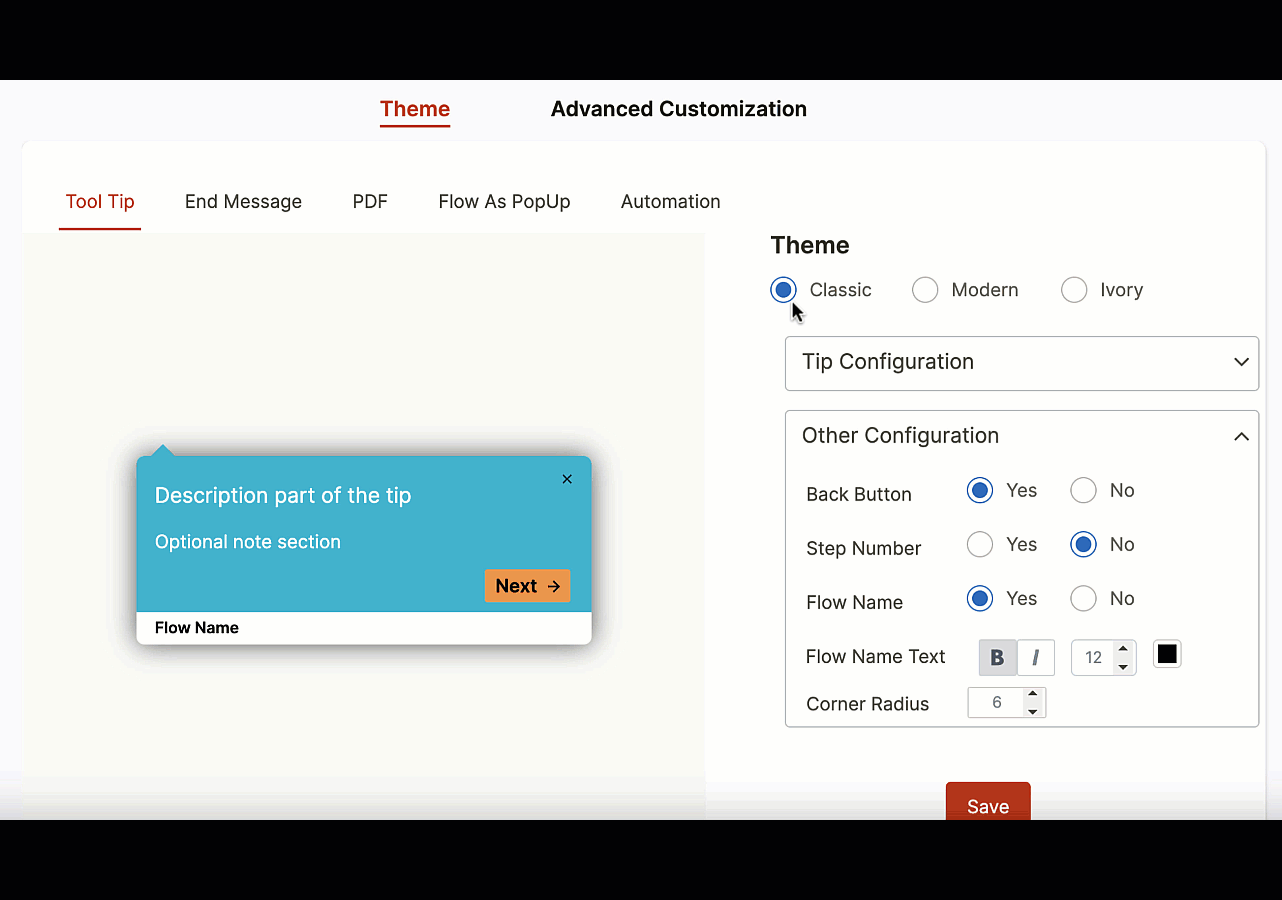 With Whatfix, organizations can provide contextual guidance to any type of end-user use case.
Organizations can use Whatfix to drive internal employee adoption of enterprise SaaS tools (think your CRM, HCM, ERP, CPQ, CLM, or any SaaS platform) by creating in-app content that provides contextual guidance to improve time-to-proficiency during onboarding, support employees in their digital tasks and workflows, provide self-help support, offers guidance during change and digital transformation projects, and overall drives ROI from enterprise software investments.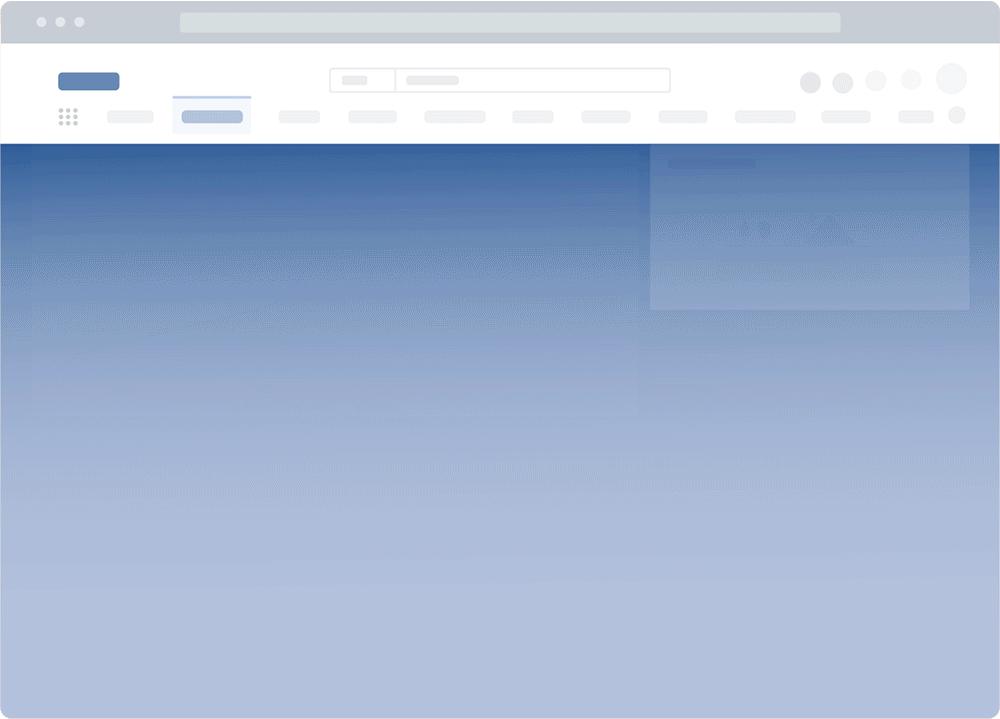 For customer-facing applications, Whatfix provides a no-code platform to create product-led onboarding experiences, segmented user onboarding checklists, product tours, tooltips, pop-ups, and a self-help center that connects to your knowledge base articles and FAQs.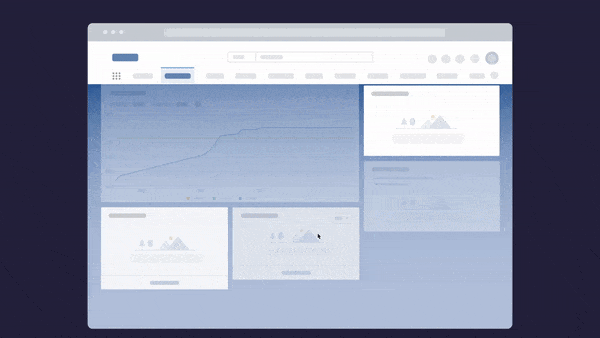 With Whatfix, organizations can also analyze their enterprise software adoption and end-user behavioral analytics to identify friction points and user flows. With Whatfix, product teams have a no-code solution to capture behavioral analytics and understand the impact of their onboarding flows, help to reduce time-to-value, announce new features, gather product feedback, and improve overall product adoption and experience.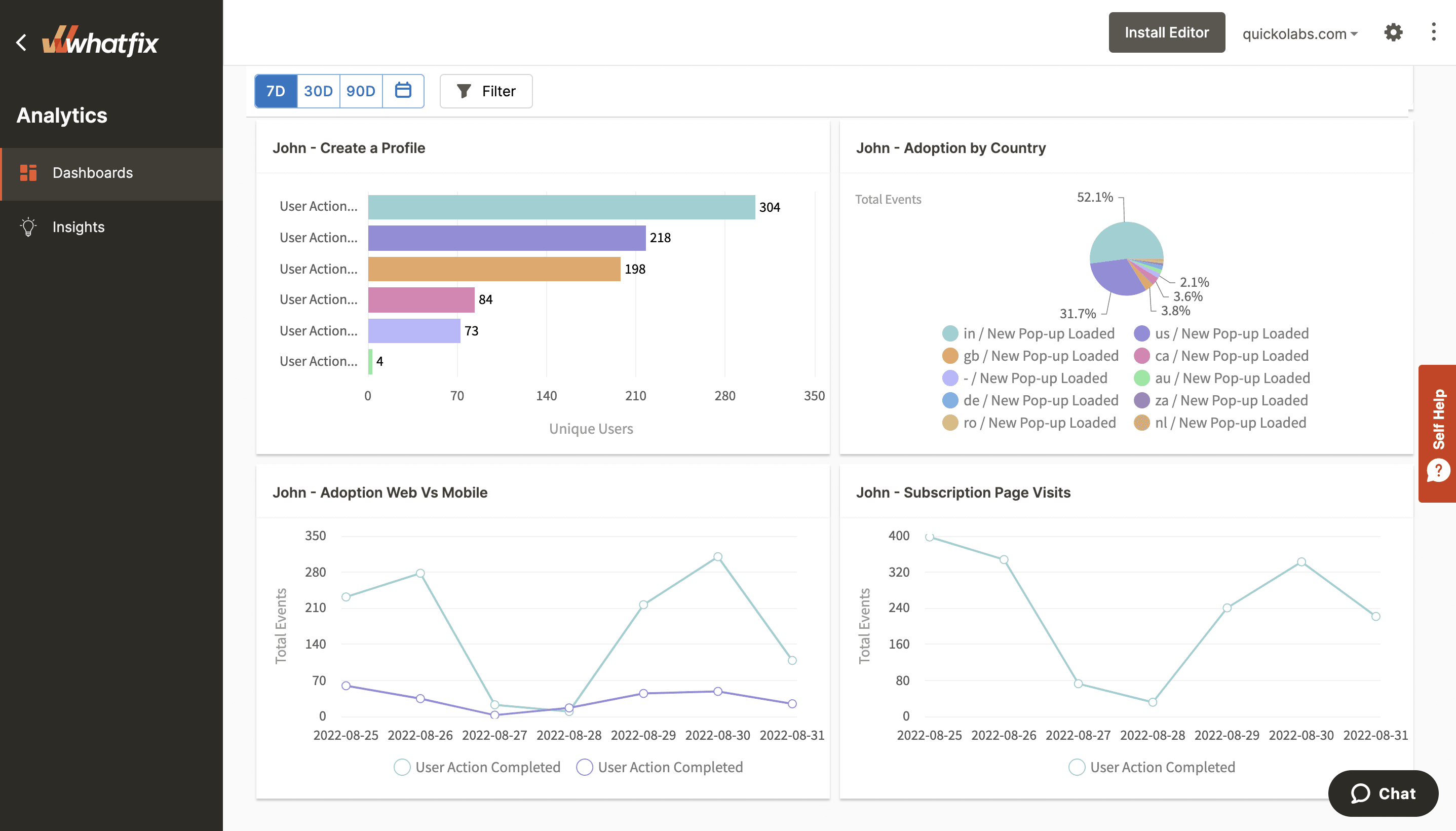 Whatfix provides many user adoption and learning features for better software adoption, including:
In-app content creation and personalized learning flows
Intuitive content creation for employee and user training, without coding experience
On the job learning tools and self-service support knowledge centers
Easy-to-create in-app guided walkthroughs, tutorials, tooltips, help desks, knowledge centers, etc. 
User training analytics to understand user usage and progress metrics
Supported by the most popular and widely used software platforms such as Salesforce, Microsoft Dynamics, Workday, and many more web apps.
Ready to get started with Whatfix?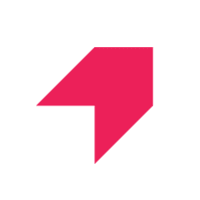 Price: N/A – Contact for a custom quote
Pendo is a product experience DAP solution aimed primarily at product teams looking to improve the adoption of their software.
With Pendo, product teams can use real-user analytics to determine where pain points are happening in an app. It also includes digital adoption features for training new employees, continuous employee development, self-service support, and more.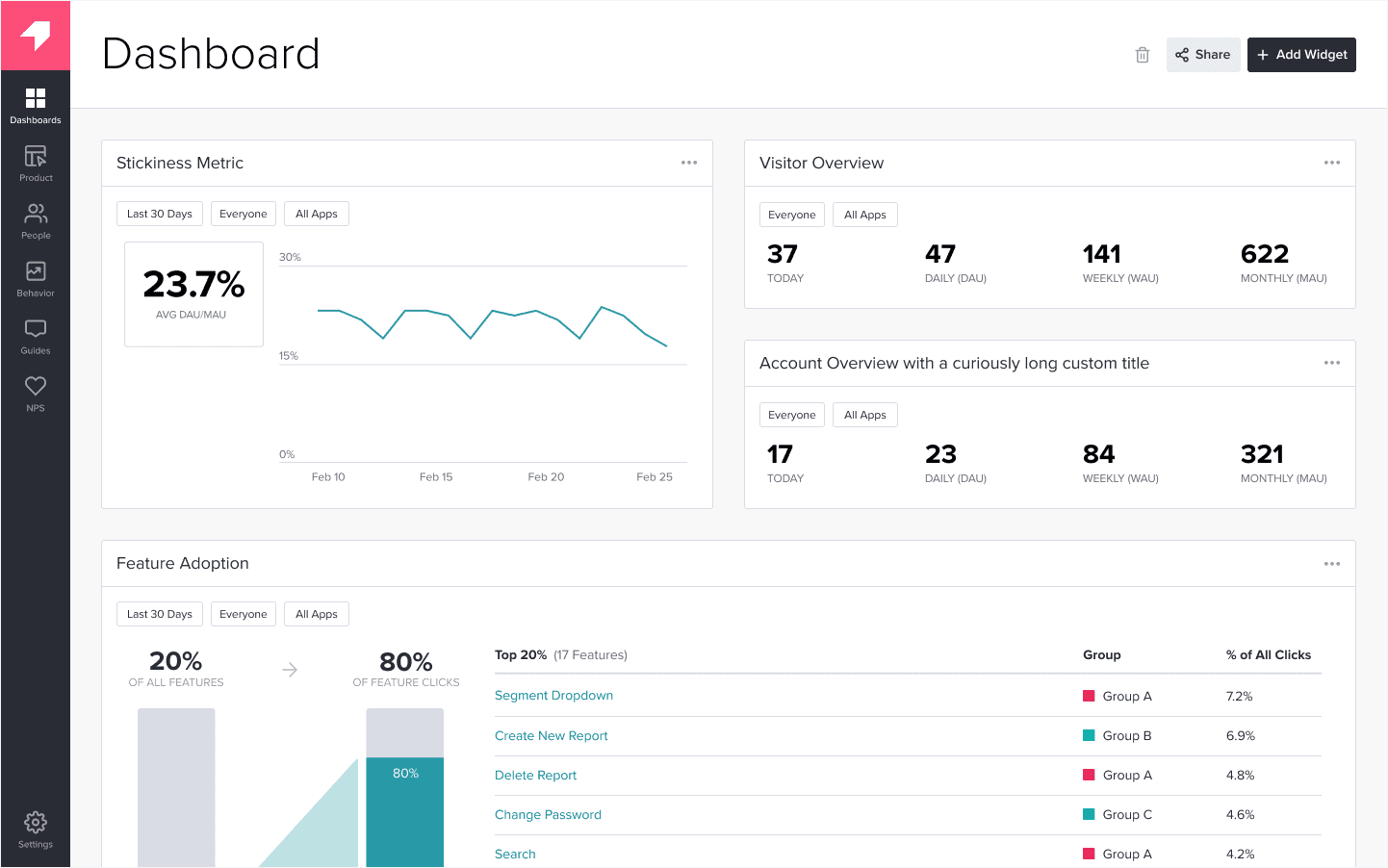 Pendo's DAP features include:
In-app training with walkthroughs
Personalized continuous training workflows
User analytics for understanding confusion points
User feedback tools for understanding feedback at scale
Explore the best Pendo alternatives now.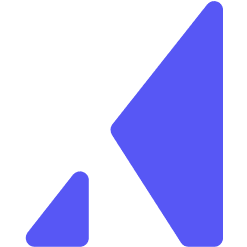 Price: Starts at $249/mo
Appcues is a DAP focused on improving user onboarding and using data to improve product adoption. One of Appcues biggest selling points – as is across all digital adoption platforms – is its ability to build and measure user onboarding flows without developers.
Appcues focuses on three problems of the onboarding process and provides in-app guidance and support tools to solve them. Those are creating personalized and branded adoption flows, delivering the right onboarding experience to the right user at the right time, and growing adoption with actionable insights and data.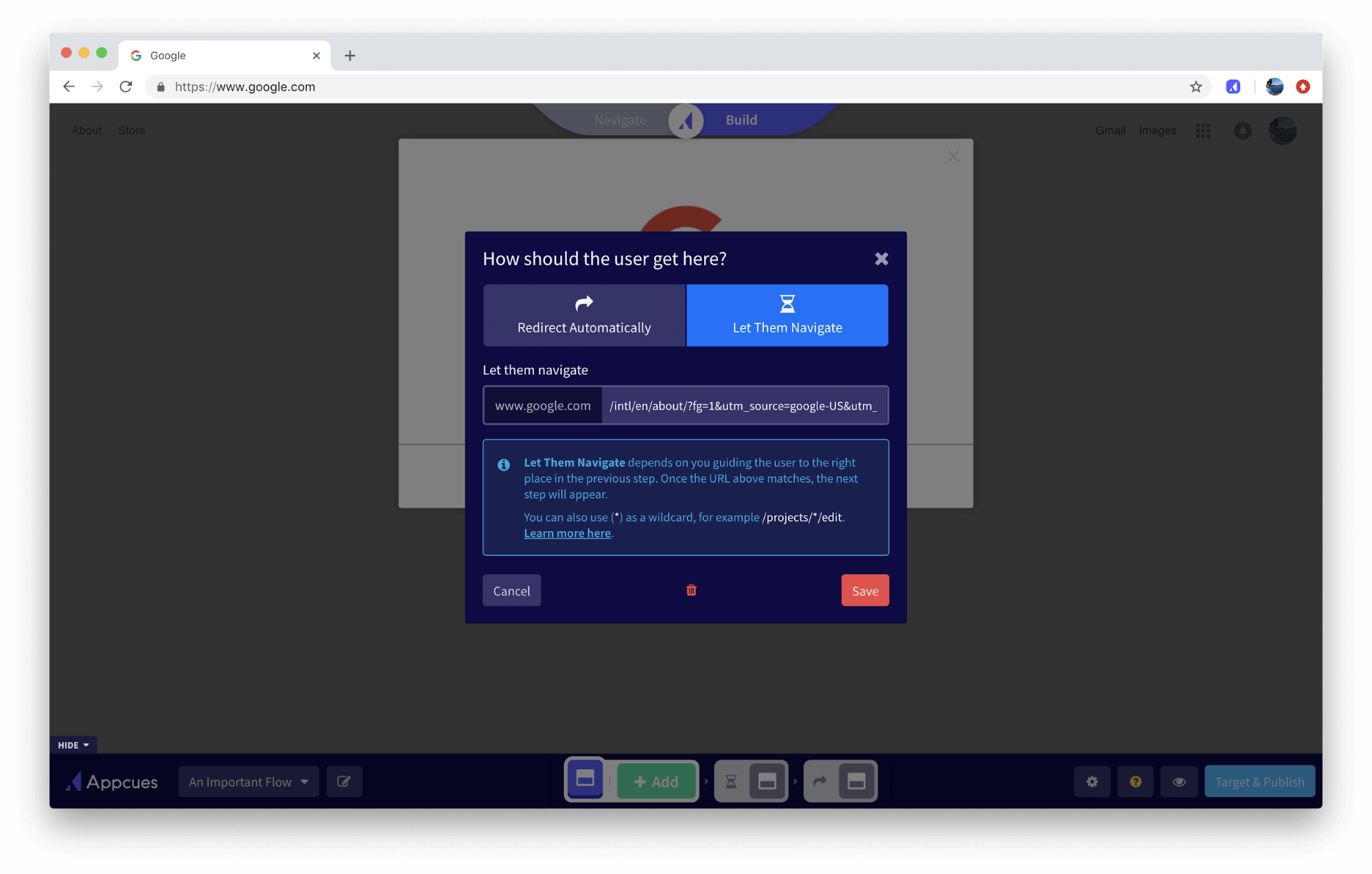 Appcues' DAP features include:
No-code onboarding and adoption workflow builder
User segmentation for contextual in-app messages based on user behavior
Custom dashboards and data visualizations to track and measure adoption processes
Explore the best Appcues alternatives now.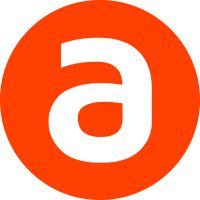 Price: N/A – Contact for a custom quote
Apty is a digital adoption platform aimed at powering enterprise software adoption. With Apty, enterprise organizations can build virtual learning workflows and self-service knowledge centers to proactively onboarding, train, and develop employees on their software stack.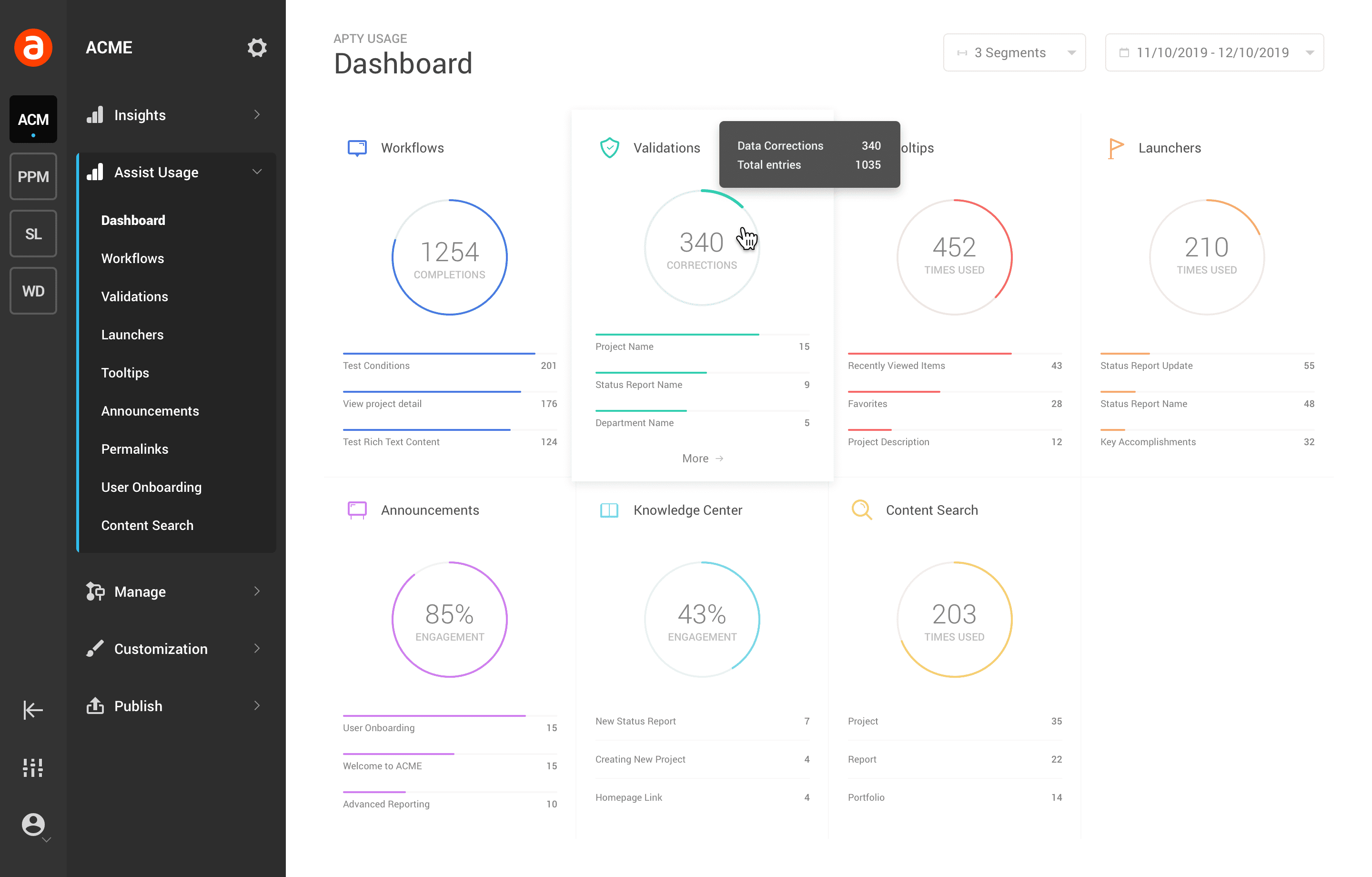 Apty's DAP features include:
Customizable in-app tooltips and walkthroughs
Training and analytics features for measuring employee adoption
On-screen guidance
Explore the best Apty alternatives now
Price: N/A – Contact for a custom quote
Walkme provides organizations to improve user adoption for their employees and customers with no-code user adoption and training content creation tools – without the need to code or change a program's software.
Walkme allows companies to create in-app tooltips, walkthroughs, and more, allowing end-users to learn how to use an app within the flow of work.
WalkMe's DAP features include:
On-screen guidance with the help of balloons and tooltips
Helpdesk integration
Customizable widgets, surveys, and other branded content features
Explore the best WalkMe alternatives now.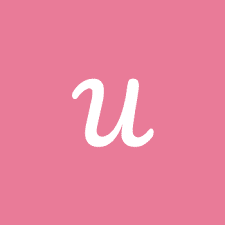 Price: Starts at $249/mo
UserPilot is a digital adoption platform specifically designed for product teams to improve the user experience and adoption of their platforms.
With UserPilot, product teams can create personalized in-app workflows and messages, helping to improve areas of issue that are giving users trouble. It also provides product teams with key insights and metrics into user sentiment, user experience, and more – allowing them to take actionable measures to improve these areas of their product.
UserPilot's DAP features include:
Product use analytics and segmentation
In-app content creation such as tooltips and pop-up messages
User feedback features to capture qualitative user data
Explore the best UserPilot alternatives now.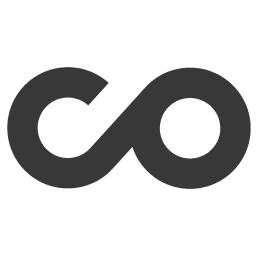 Price: N/A – Contact for a custom quote
ChurnZero is built with SaaS customer success teams in mind, and is considered a customer onboarding software designed for reducing customer churn. While it's not a complete DAP, it still provides digital adoption features that allow it to be included in this list.
Its main features are built for SaaS customer onboarding teams – with tools designed to improve customer onboarding and product adoption, ultimately leading to more customer renewal and upsell opportunities.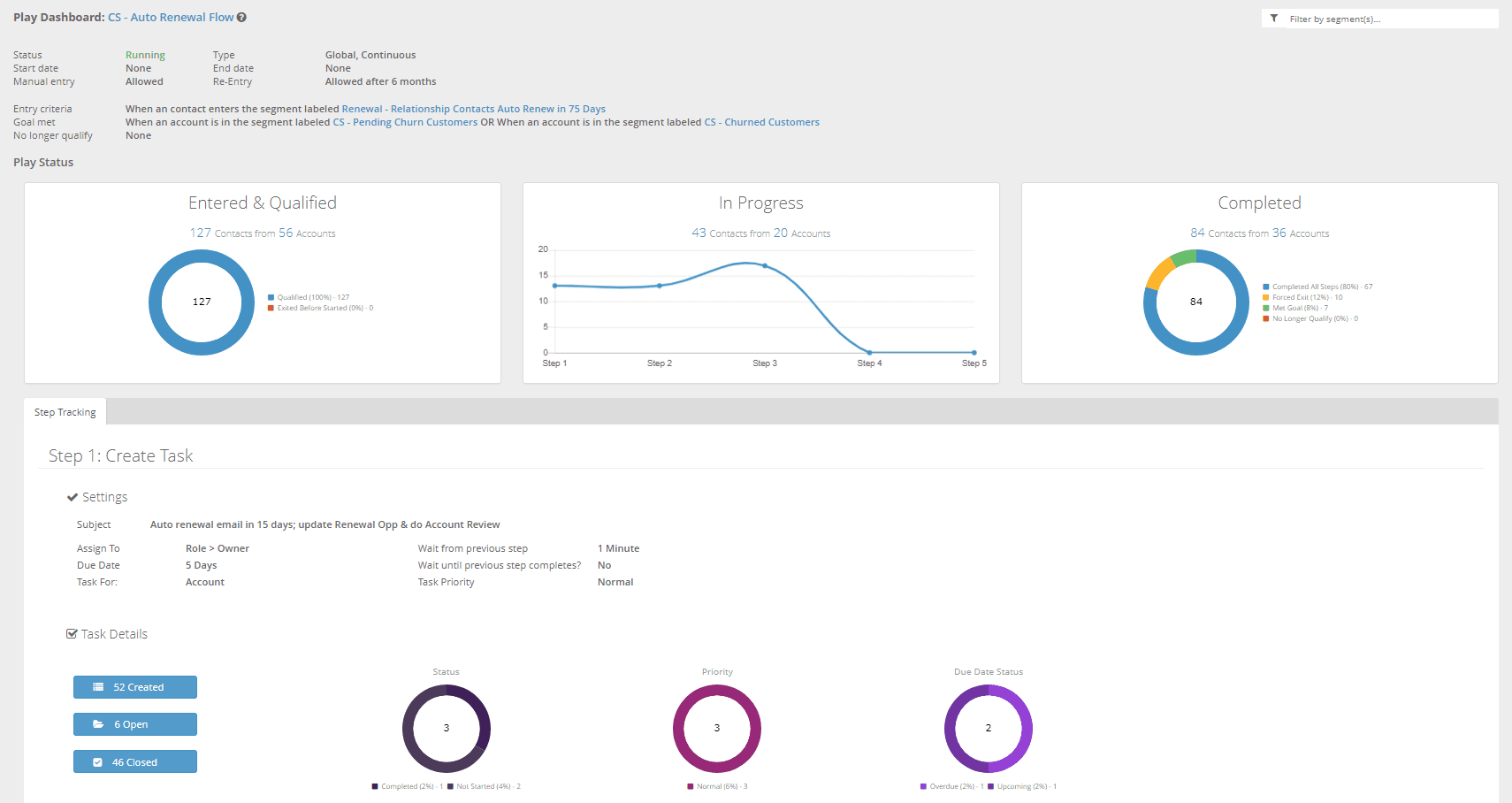 ChurnZero's DAP features include:
In-app communications and product walkthroughs
Command center featuring customer health scores and customer segmentation
Customer survey creation tools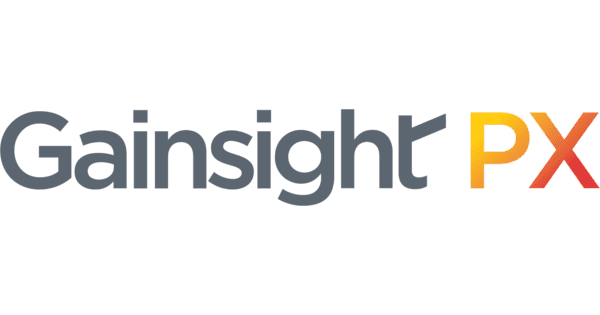 Price: N/A – Contact for a custom quote
Gainsight PX is an add-in product to the Gainsight suite and is a product experience software. Gainsight PX allows product teams to collect data to fully understand how users are engaging with their product with in-app usage analytics and surveys.
It takes this one step further by empowering product teams with the tools to create in-app engagement experiences such as product walkthroughs and in-app guides during the onboarding process.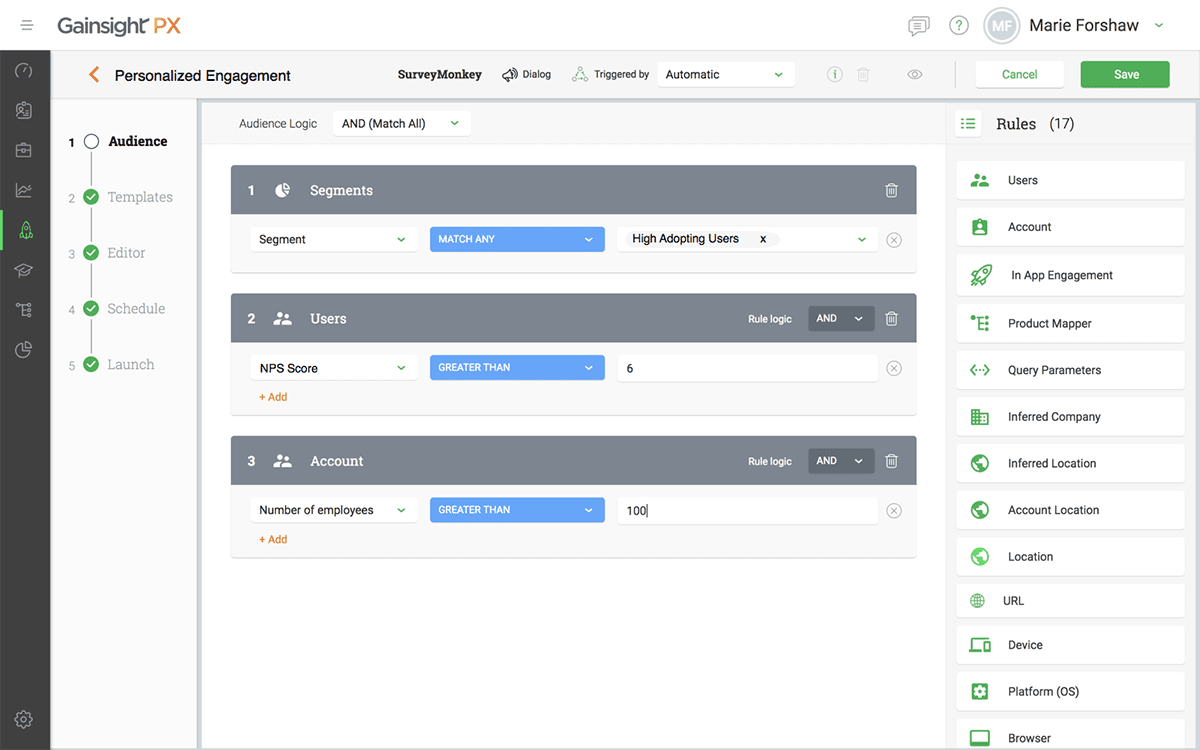 Gainsight's DAP features include:
In-app usage analytics and reporting
User surveys for collecting feedback
In-app onboarding flow creation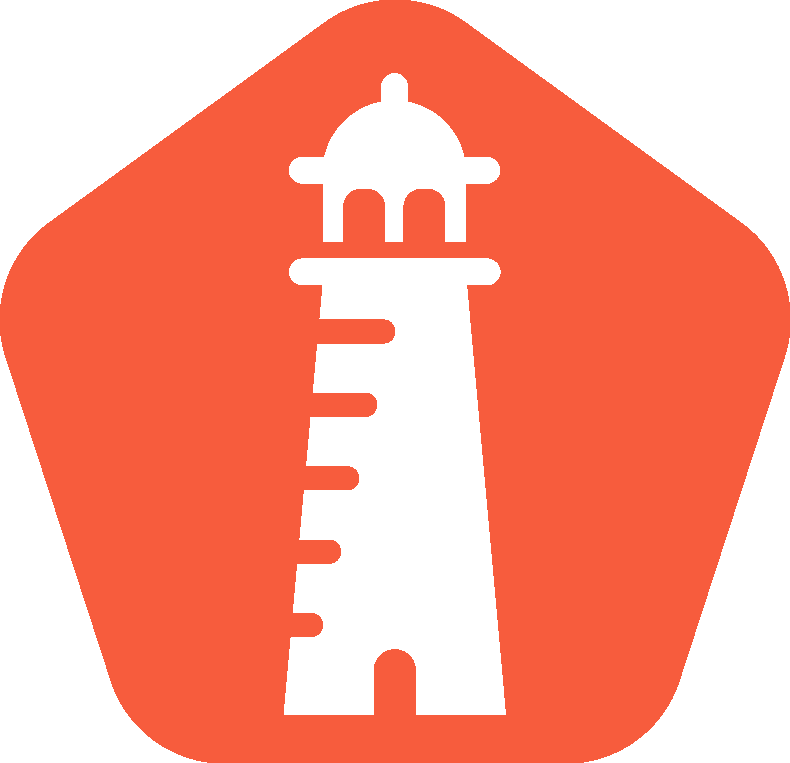 Price: Starts at $82/mo
UserGuiding is built specifically for organizations to improve their customer onboarding process by increasing user adoption and creating loyal customers.
UserGuiding allows onboarding teams to create no-code in-app flows and tutorials, personalized for different personas, such as checklists and pop-up messages.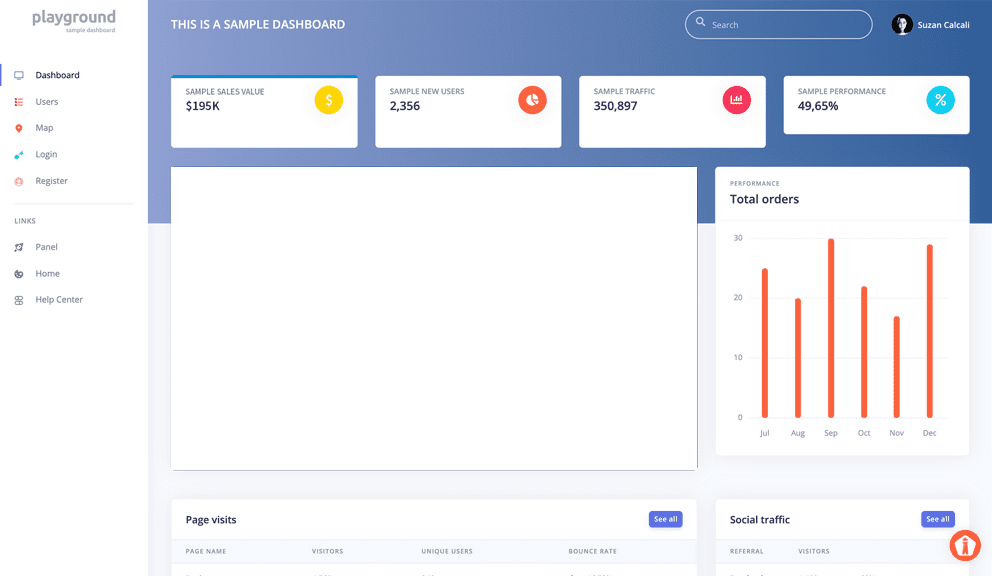 UserGuiding's DAP features include:
No-code in-app messaging creation
Customer feedback and survey tools
User segmentation for personalized content creation
Explore the best UserGuiding alternatives now!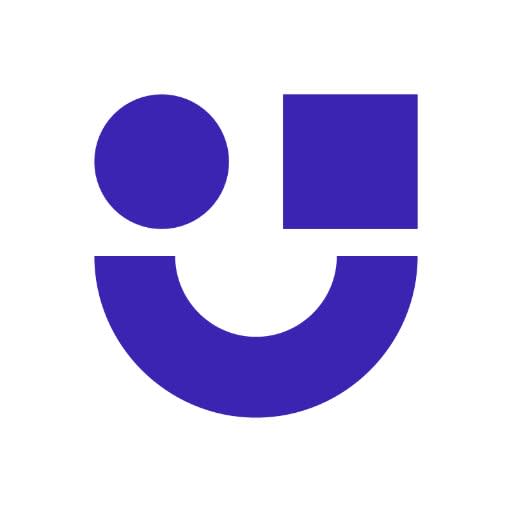 Price: N/A – contact for custom quotes for SMB and enterprise packages.
Userlane is a DAP that helps companies drive the adoption of new software investments and change projects with in-app guidance. With Userlane, IT teams can create self-help support content and in-app guidance for employees to better understand the software and utilize those technologies better.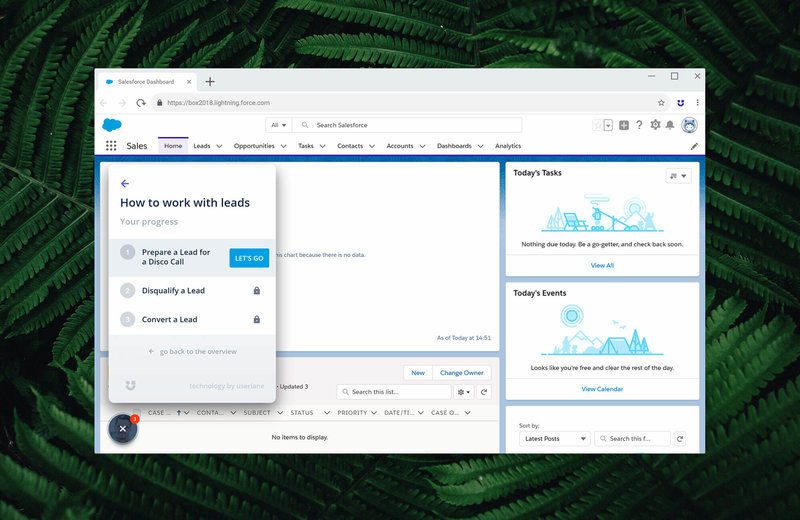 Userlane's DAP features include:
Click path recorder and editor
Interactive guides
Virtual assistants
Behavioral analytics and audience segmentation
Explore the best Userlane alternatives now.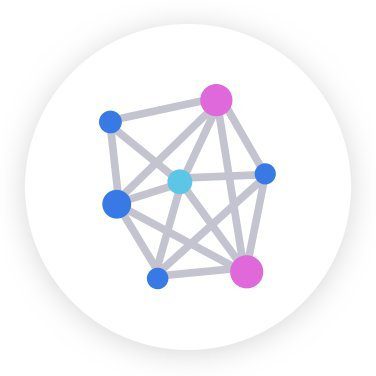 Price: Starts at $3,000/year for its basic package for companies under 25 employees.
Spekit is a digital adoption platform that was built for driving Salesforce adoption. It has since evolved into a DAP that helps companies drive the adoption of all its technology and software investments with in-app guidance on on-demand support creation tools.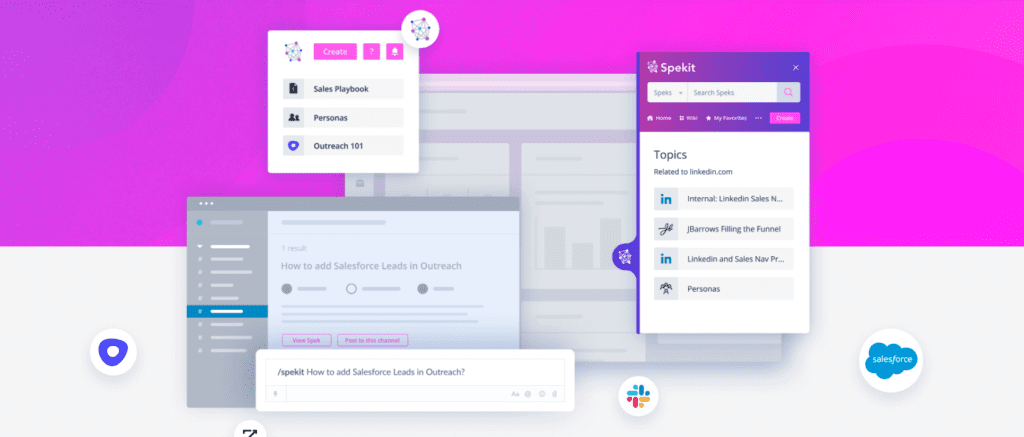 Spekit's DAP features include:
No-code in-app guidance creation for employee enablement
Employee feedback gathering tools
Self-help knowledge base creation tools
Analytics on software and feature adoption.
Explore the best Spekit alternatives now.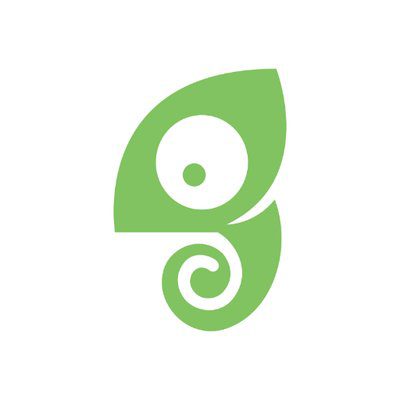 Price: Starts at $3,348/year for its startup tier which includes up to 2,000 monthly users.
Chameleon is a DAP that specifically targets product managers to drive product adoption, create better user onboarding experiences, and create a better, more engaging customer experience. With Chameleon, product managers are enabled with no-code tools to create a product-led onboarding experience with branded product tours, user onboarding checklists, embedded help centers, and more.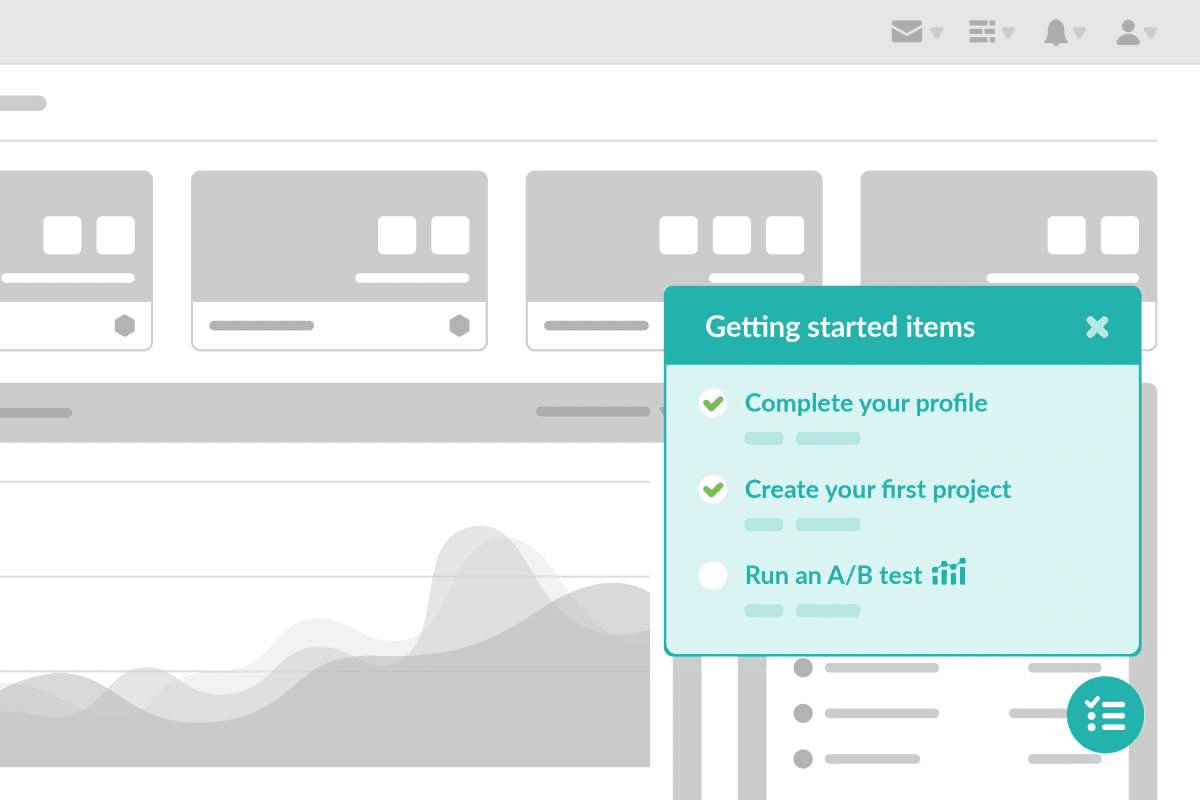 Chameleon's DAP features include:
No-code tools to create branded product tours and in-app tooltips.
Embedded self-help center.
Analytics to understand customer adoption.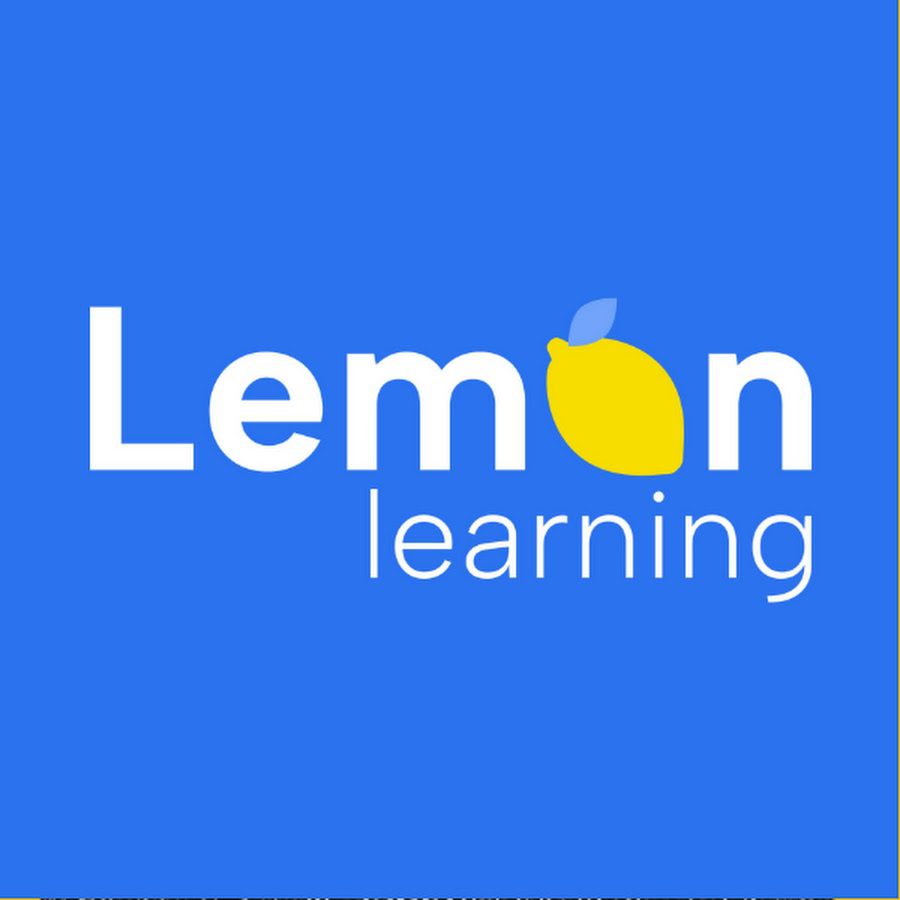 Price: N/A – contact the vendor to learn more.
Lemon Learning is a newer DAP solution that provides a centralized solution to driving software adoption across your enterprise stack – from CRMs, ERPs, HCMs, and more. 
It allows IT teams to create in-app guidance such as task lists, product tour, alerts, and more – and provides the analytics to understand how your workforce is adopting and engaging with your software investments.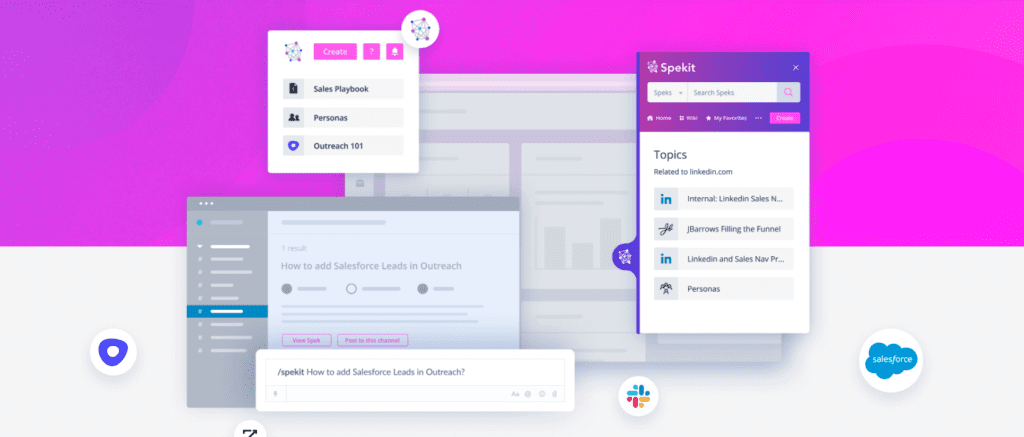 Lemon Learning's DAP features include:
No-code editor to create interactive guides, push notifications, and tooltips.
Analytics capabilities to understand adoption and engagement.
API connections and templates.
Drive adoption of your internal software and end-user applications and reach your potential with Whatfix
Whatfix empowers organizations by removing the barriers between software users and productivity. With Whatfix, analyze and automate your digital processes, utilize guided walkthroughs and in-app training content, and embed on-demand self-help support wikis.

Whatfix has been used to onboard new customers, post in-app product release notes, and notify users of best practices as they use our product. Great in-product training tool that feels native, [with] analytics to give insight to how well customers are interacting with your tips and training pop-ups.
Chase P.
Product Manager at ArbiterSports
Whatfix empowers organizations by removing the barriers between software users and productivity. With Whatfix, analyze and automate your digital processes, utilize guided walkthroughs and in-app training content, and embed on-demand self-help support wikis.
See how Whatfix is empowering organizations to find true software ROI by exploring our customer stories.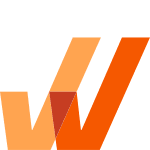 Request a demo to see how Whatfix empowers organizations to improve end-user adoption and provide on-demand customer support