According to a report by Gartner HR Research, 58% of current workers will need to learn new skills in order to continue to do their job successfully in the future.
To address this issue, learning and development teams must focus on upskilling their workforce to develop new skills for them to be effective in their roles in a post-digital transformation work environment. Furthermore, modern employees prefer working for an organization that supports their personal and professional development growth. 
Organizations can adopt L&D tools such as external online course providers to cater to their employees' upskilling and professional development requirements. These providers help create a strong employee development program to foster skill growth for the workforce. A variety of high-value courses are offered by online course providers – from soft skills such as leadership and managerial skills to technical skills in specific job areas. Organizations can assign appropriate courses to their workforce based on each employee's requirements and track engagement via quizzes, tests, and overall consumption stats.
What Is an Online Course Provider?
Online course providers, sometimes called MOOC (Massive Open Online Course) platforms, are websites that package learning content into self-paced online courses. They help professionals improve their current skillset and work on their professional growth by providing alternative paths for learning outside of traditional in-person classrooms training sessions.
Online learning providers (such as Coursera, edX, and Pluralsight Skills) create a learning ecosystem to help spread knowledge across a variety of business topics.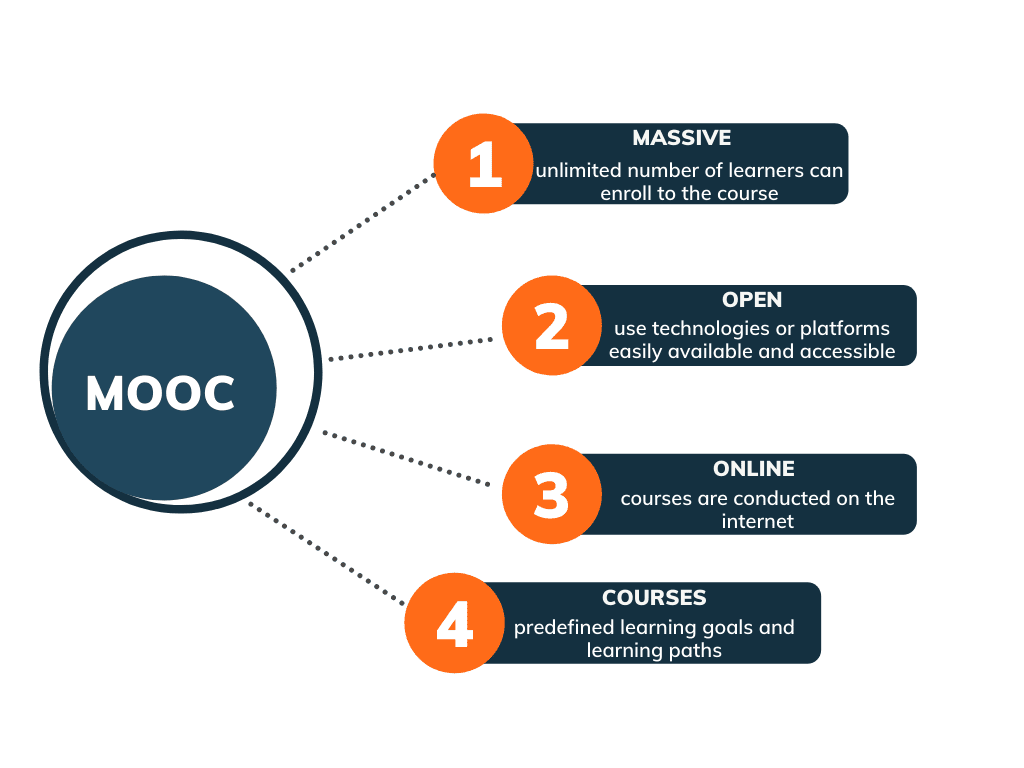 In comparison to corporate learning management systems, that provides a platform for organizations to create custom learning content for their employees, online course providers are more generic. They are designed to be accessible for professionals across different organizations to build their skillsets.
The instructors associated with the online courses providers are usually:
individual subject matter experts

groups of subject matter experts

well-known training organizations

professors from leading global universities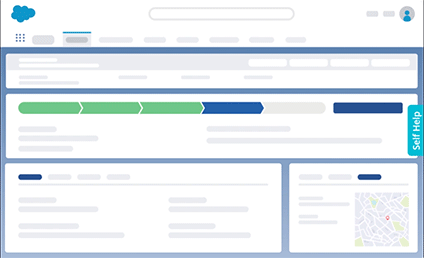 Create personalized learning & training flows for your enterprise apps with Whatfix
Most Popular Types of Courses on Online Learning Providers
Here is a list of most-commonly searched course categories that major learning platforms offer:
Artificial Intelligence (AI)

Data Science & Machine Learning (ML)

Python and R Programming

Caregiving courses

Mental Health & Counseling

Microsoft Excel

Climate Awareness and Advocacy 

Project Management

User Experience (UX) Design

SEO, Lead Generation, and Content Marketing 

Personal Branding

Growth Marketing
10 Best Online Course Providers for Employee Skill Development in 2023
Here is a list of the top 10 online course providers to enable employee development and overall organizational growth.

Udemy Business is Udemy's B2B offering that enables employee upskilling with an instant access to 14,000+ courses. The most popular courses include:
Leadership & Management skills

Tech skills

Business skills

Wellness skills
Features of Udemy Business:
Learning content in 14 languages.

Partners you the develop and implement a long-term learning strategy aligned with your training and business priorities.

Customized learning. experiences

Custom content creation in parallel with Udemy's courses.

User-level and course-level analytics and insights.

Practice tests to help learners prepare for real-world exams. 

Assessments to measure how well participants learned from the courses.

Simplified integrations with different LMS platforms.

Slack integration.

24/7 customer support and a dedicated customer success partner.
Pricing: $360 per user / yr (plus applicable taxes) for teams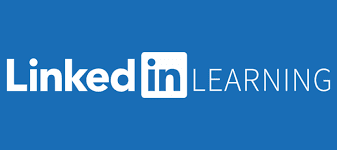 LinkedIn Learning offers online courses popular across business, technical, and creative categories. LinkedIn Learning's analytics data enables training managers to identify skill gaps and design employee upskilling programs accordingly. 
Features of LinkedIn Learning:
Provides personalized learning recommendations based on employee role.

Identifies skill gaps, employee learning activity, and learning paths for learner groups.

Offers quizzes and skill assessments to test how well leaners absorb the course. 

Provides certificates of completion after a learner finishes watching a course or a learning path.

Allows learners to search for relevant content, and share with their professional network on LinkedIn. Advanced filters can be used while searching for content to narrow down search results. 

The Q&A feature allows learners to ask questions from their course instructors and larger learning community. 
Pricing:  $29.99 monthly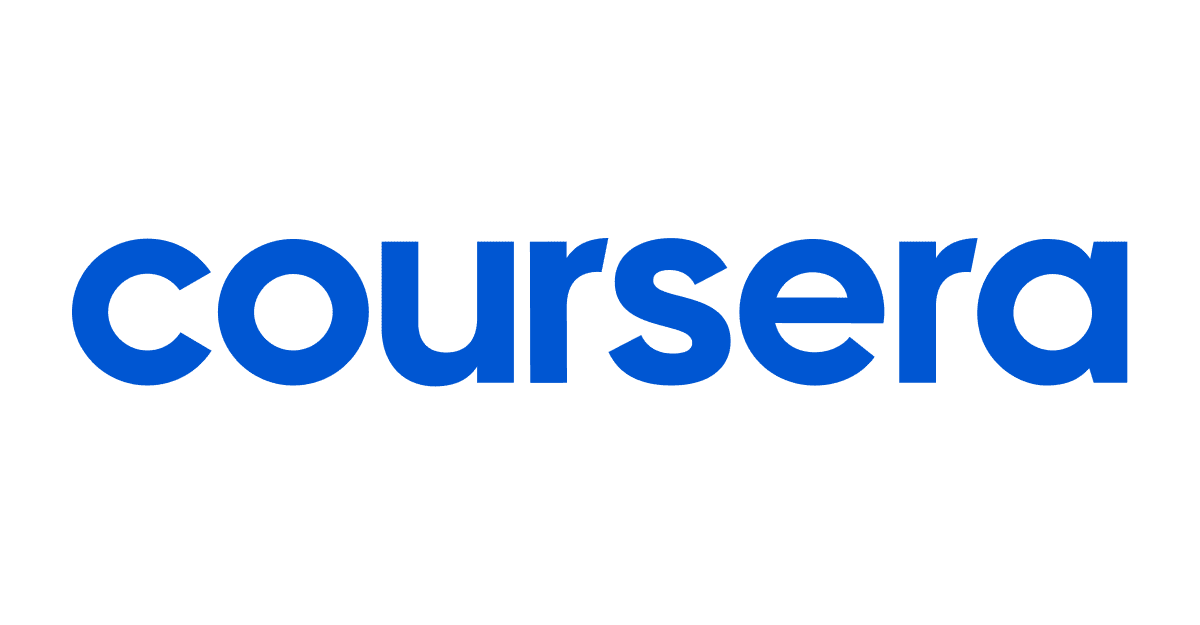 Coursera for Business is an enterprise learning platform that offers online courses, certificate programs, and degrees. Coursera partners with hundreds of organizations, institutions, and universities to deliver content to learners around the world. 
Features of Coursera for Business:
Curated content from over 170 top global universities.

High-value certifications for the real world.

A user-friendly mobile learning platform.

Tools to centrally track learners' and program's progress.

Offers flexible job-based learning programs called SkillSets and complete training for teams with Academies. 

The platform includes hands-on learning, guided projects, and targeted quizzes for the courses. 

To keep learners accountable, Coursera offers continuous assessments and timely reminders.
Pricing: $319/user/year for teams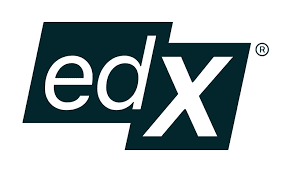 edX for Business offers essential skills pathways to upskill and train every employee with the highest quality elearning experiences, in today's most job-relevant subject areas. edX has thousands of high-quality courses available for companies of all sizes, budgets and technical expertise.
Features of edX for Business:
Powerful admin and learner dashboards provide insight into learner journeys and progress.

Integration with SAP SuccessFactors, Degreed, EdCast, Cornerstone and other or directly with the edX API.

In-demand courses across 30+ subjects, developed by the world's top universities and organizations with shareable and recognizable certificates.

MicroMasters programs: a series of graduate-level courses from top universities that provide deep learning in a specific field.

Customizable learning paths for an organization's specific needs.

Actionable learner data to gauge course success and improve employee performance.

Self-paced video modules with supplemental reading to get the most of each course. 

Peer learning and community support is available in edX discussion forums.

Graded homework assignments, short quizzes, and full assessments help keep learners track their progress.
Pricing: $349/learner/year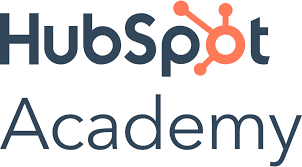 HubSpot Academy provides free online training for inbound marketing, sales, and customer service professionals. The platform offers quick, practical courses to comprehensive certifications to help employees learn everything they need to know about the most sought-after business skills. Additionally, HubSpot Academy also offers include eBooks and templates for a quick start in relevant topics. 
Features of HubSpot Academy:
Offers free educational content and certifications. 

The lessons are broken up into chapters, then divided up into short narrated video segments.

Most of the video chapters have a short quiz component at the end to test the learner's understanding of the material before the final certification exam. 

Generates personalized course recommendations or suggested learning paths based on pre-assessment results.

Contains projects based on real-world scenarios for learners to practice their skills.
Pricing: Free online courses

6. FutureLearn for Business
Organizations can enrol their employees in world-class online courses from top global universities on FutureLearn for Business. From custom courses, to learning for thousands of employees, FutureLearn works with the L&D teams to create the best learning solution according to their budget.
Features of FutureLearn:
Modes of learning include videos, audio clips, and articles.

Short quizzes keep learners accountable to their progress.

Courses on FutureLearn follow the social learning pedagogy. This means learners can take advantage of the FutureLearn community to understand a single topic from different perspectives.

 

Community help is available through discussion within comments.

Offers an admin module to invite learners for new courses and view different statistics to measure their progress.
Pricing: Not available online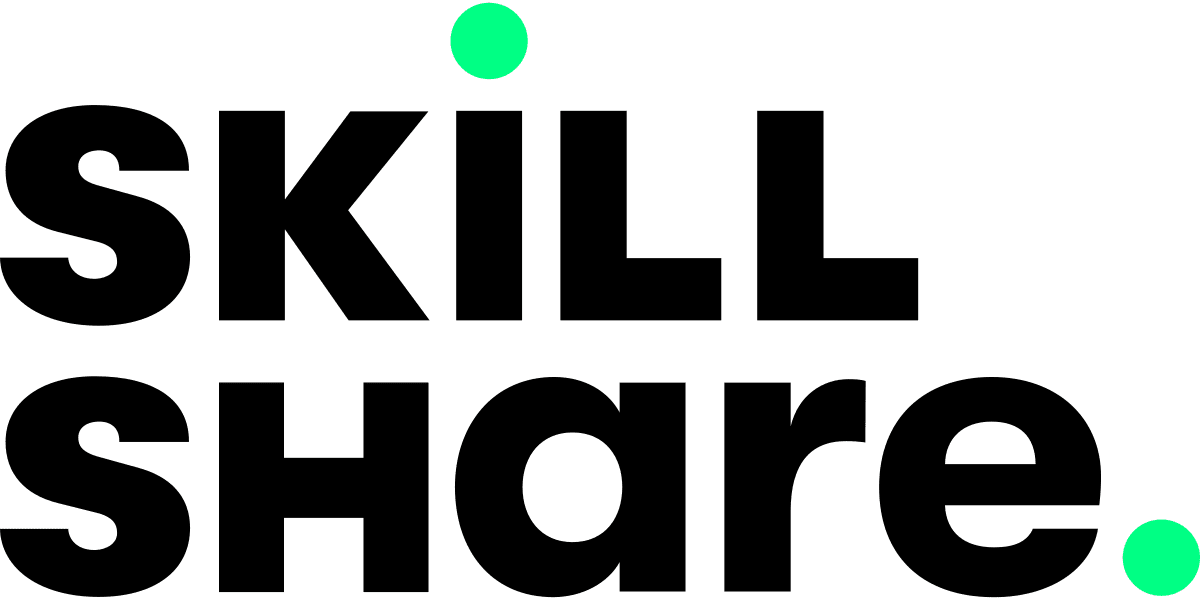 SkillShare for Teams is the B2B arm of SkillShare that empowers businesses to enrol their teams in creative courses from the most-recognized creators in the industry. Learners get to grasp new trends and keep their skills updated which, in turn, benefits the organization's creative output. 
Features of SkillShare:
The digestible, flexible, and hands-on content drives 2x more engagement than the industry average. 

As learners take more lessons, SkillShare's discovery algorithm starts personalizing its course recommendations.

Skillshare teachers are icons, experts, and industry rock stars who are ready to share their experience, wisdom, and trusted tools with the learners.

SkillShare's support team organizes digital workshops, keynote speeches and private sessions for learners.

SkillShare doesn't provide any certificates and do not have any project deadlines, quizzes, or tests to measure their learning outcomes. However, learning on Skillshare is based on the peer/learner feedback on projects that supports individual learning.
Pricing: Not available online

Alison Business offers free eLearning courses to bridge knowledge gaps. It includes courses in IT, Sales & Marketing, Management, Language, Healthcare, and other key areas. Lessons are free to learn but you will see ads in the content. To avoid ads and to get your certificate, you need to purchase a paid plan.
Features os Alison Business:
Learning material includes videos, extra reading resources & forums for discussion. 

Quizzes are available throughout some courses and collected at the end of other courses. 

Offers program management tools to engage employees in the courses and drive strong learning outcomes. 

Learners can select courses that closely match their needs and consume content in a way that fits their work schedules.

Delivers high-impact virtual training with on-demand access to over 3000+ courses.

Offers SmartSkill, a tailored business course catalogue, designed to deliver the ever changing skills and provide recommendations to the lerners to upskill in a smarter and quicker way.
Pricing: €12.99 / user/ month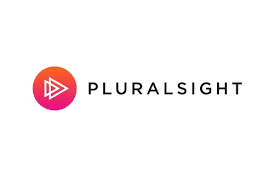 Startups can train their tech workforce on essential technologies through Pluralsight Skills. This platform is a boon for startups that want to ramp up their software production timeline and expand their delivery team.
Features of PluralSight:
A massive library of expert-authored tech courses. 

Skill assessments (including a unique Skill IQ test) to gauge employee competency level.

In-course practice with projects and lab assignments.

Sandboxes for amateur developers to play around with code.

Training managers get access to analytics module to measure the training plan and align it with the

employee development plan

.

Video training, interactive play-by-play videos, and recordings of full-fledged industry conferences. 

Interactive courses with hands-on coding challenges and guided feedback.

On-platform practice (outside sandbox) through partnerships with Cloud Labs and Google Cloud Qwiklabs.

Projects, guides, and discussion forums.
Pricing: $399.00/ user / year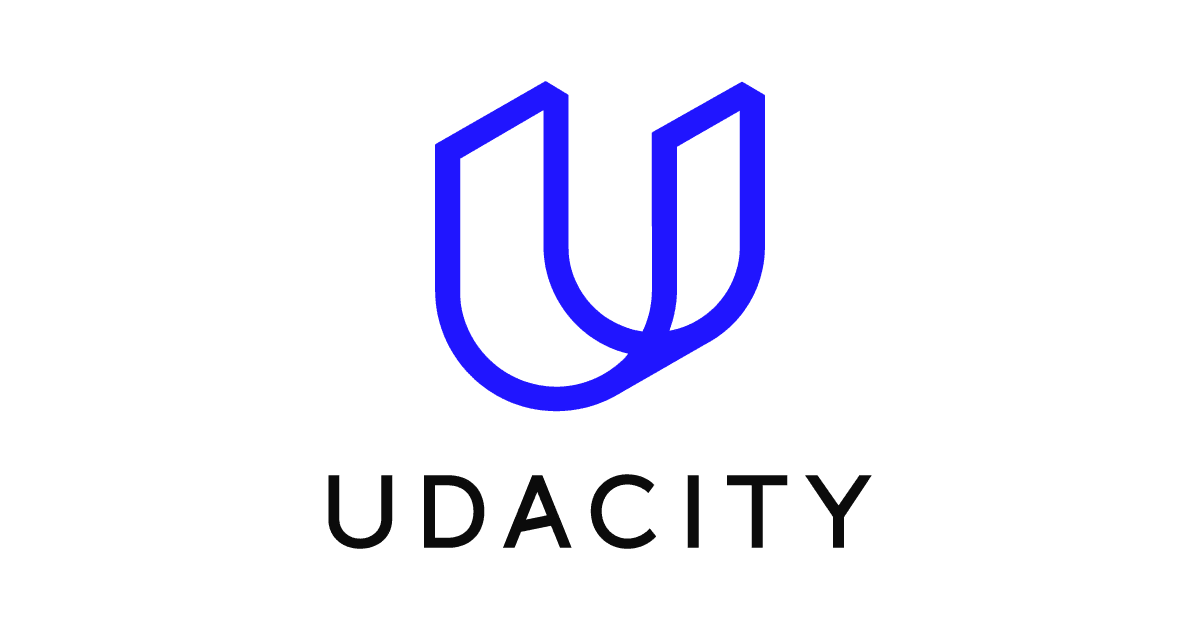 10. Udacity for Enterprise
Udacity for Enterprise offers a team of experts that work with enterprises to create a customized training plan for learners. The Udacity team helps focus on the right skills for innovation and helps revise business goals as needed. The output of this collaboration is a solid and credible roadmap to transform teams to achieve business goals.
Features of Udacity:
Udacity hosts course catalogs for several industries including Aerospace, IT, Automotive, Financial Services, and Energy sectors.

Courses include real-world projects and personalized feedback by industry professionals. 

Udacity's highly-engaged customer success team helps translate the value from training courses into directly-reportable ROI so L&D managers can secure buy-in from their C-suite team.

Video courses with full lectures.

Interviews with instructors and industry experts.

Auto-graded quizzes and exercises.

Human-graded open projects to include in the portfolio.
Pricing: Not available online
Online Course Providers Complement Your L&D Strategy
So this brings us to the end of our list on online course providers for skill development. Not all course providers will fit into your L&D strategy. Some might have a less-than-optimal course catalog while others might not suit your budget. Take your time to choose the ideal selection from the list according to your organization's requirements. 
Invest in a digital adoption platform to support your L&D strategy
With Whatfix's digital adoption platform, you create interactive, in-app L&D content such as contextual walkthroughs, tooltips, knowledge bases, and more – all improve digital adoption for your employees.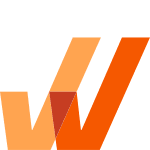 Request a demo to see how Whatfix empowers organizations to improve end-user adoption and provide on-demand customer support
Subscribe to get new content delivered directly to your inbox.