There are many reasons why organizations plan employee training programs, such as supporting the rollout of a new software or technology, to address changes in laws or industry compliance regulations, for employee upskilling and development, to aid the realignment of job functions due to restructuring, to bridge employee skill gaps, and so forth.
Plenty of time and resources are invested in structuring effective employee training programs, making it crucial for organizations to build credibility for their learning programs among stakeholders to justify the need for a training budget. 
Conducting a training needs assessment before the launch of a training program helps lay the necessary groundwork to understand an organization's real need for certain training programs, and to make decisions based on measurable outcomes to achieve better ROI.
What is Training Needs Assessment?
A training needs assessment ​​is a method of determining whether there is a need for training within the organization and if there is, what type of training will fill the needs of the requirements. Training needs assessment helps identify learning obstacles via employee surveys, interviews, observations, etc., which in turn are translated into a training need.
Conducting a training needs analysis before you begin putting together your training program is a crucial step for developing effective training materials and making the best use of your production time.
Why Conduct a Training Needs Assessment?
Here are a few reasons why organizations must prioritize conducting a training needs assessment:
1. To train the right employees with the right approaches
One of the outputs of a training needs assessment is a list of employees who are in need of a particular training so that L&D teams can tailor their training courses (and their delivery) according to different learners' requirements. 
Tailoring and personalizing training content helps ensure high levels of training effectiveness, as the more relevant the content is to the employee, the more likely they are to engage with the training program.
2. Identify any gaps in skills
Competency gap analysis allows organizations to identify trends and themes in their overall workforce. These overall gaps are further matched to employee skill gaps to help managers create overviews of each employee's strengths and weaknesses and structure training plans accordingly. 
3. Reveal new training methods or approaches
Training needs assessment helps reveal new training approaches that haven't been considered before. For instance, a survey conducted during a training needs assessment might reveal that classroom-based workshops take too much time out of employees' schedules, making them fall behind on their responsibilities. Insights such as these help L&D teams to choose different employee training methods that cater to employees' learning styles and promote higher engagement with the training programs.
4. Greater ROI from training programs
Demonstrating a solid return on investment is one of the most important tasks for a corporate learning team. But this often receives little to no attention, as it is not easy to determine the ROI from a training program from the start. 
This shouldn't deter teams from creating methodologies to derive ROI, which empowers teams to present data-backed reports to a company's executives on the impact of an L&D strategy, as well as benchmark the current levels of success a program is having which allows L&D teams to improve on their current levels of success.
Training needs assessment, however, provides answers to questions such as: 
What is the objective behind a training program? 

What metrics will be used to measure the outcome? What skill gaps are bridged with training?

 How will the employee performance goals be measured?
Understanding the need for training programs and creating a lesson based on measurable skill gaps makes it easier for learning teams to demonstrate and quantify the importance of training. Such training programs are more likely to result in learning and performance improvement, while also giving the expected return on training investment that company leaders use to justify program costs.
3 Levels of Training Needs Assessments
Let's discuss the three levels of training needs assessment.
While most organizations invest in employee training year after year, not every training program is aligned with the business goals. Training needs assessments at the organizational level help identify training programs that align with the strategic business objectives of an organization. 
It is a macro-level analysis to identify areas where the workforce lacks necessary knowledge or skills, and helps create training programs according to these requirements. 
Organizational training needs assessments answer the following questions:
Where is the training most needed – is there a specific department or a group of employees that require more attention to detail?

Why is the training program recommended as a solution to a particular business problem?

What are the measurable outcomes for a training program?
At the operational level, a training needs assessment determines the type of training that will be conducted in order to achieve a specific level of proficiency. Operational level training needs assessments to assess the knowledge and skills required for specific tasks and correlate these requirements to the workforce's actual skills. It answers the following questions:
What are the performance expectations from a job?

What are the skills required to complete the job successfully?

What is the current skill level of the workforce?
At an individual level, a training needs assessment analyzes how every employee performs in their job role. It gives you a complete picture of employee performance and whether their performance meets the expected standards. 
Individual-level training needs assessments answer the following questions:
What is the expected performance from an employee?

Does the employee have the necessary skills and knowledge to reach set expectations?

What is the gap between the expected and actual performance?

What training must be provided to the employee to meet expected performance?
How to Conduct a Training Needs Assessment
Here's your five-step checklist to conduct a training needs assessment before designing and launching your training program:
1. Determine Your Desired Business Outcomes
The first step in your training needs assessment is to identify the organization and department goals, as well as their priorities, to determine the behaviors that need to be changed to achieve those goals. 
Identifying business needs enables learning teams to discover competency and skills gaps, identify the teams that are in need of training, assess different training options, and uncover opportunities that can contribute to the success of employees, business units, as well as the organization.
Important questions that must be addressed in this stage are: 
Does the organization need this assessment

Why is it being conducted 

What is the ultimate goal that the organization is trying to accomplish 

Will a training program provide a solution to accomplish the desired business outcome
Here are a few examples of ultimate goals for an organization:
Improve customer service representatives customer satisfaction ratings

Improve customer retention by 5%

Improve employee morale through better supervision by middle management

Reduce customer support call time to under four minutes
In short, when we talk about business goals or outcomes, we focus on measurements such as financial performance, revenue, profit, ROI, and also softer outcomes such as customer satisfaction and customer loyalty.
2. Define relevant job behaviors
Once you have determined your desired business outcomes, the next step is to define the core competencies that everyone in the organization needs to develop, to some degree, in order to contribute to the organizational goals. 
Core competency is an organization's unique ability, product, or service that gives them a competitive advantage in the industry. Every member of the organization needs to have a basic proficiency level on the defined competency. 
For instance, let's say the mission statement of a company is to provide the best customer service in the industry to address a gap that none of the competitors have filled. 
The core competency here is to have the most satisfactory customer service in the industry, which becomes the ultimate organizational goal. The next step is to define relevant job behaviors that will contribute towards achieving the set goal.
| | |
| --- | --- |
| Behavior | Description |
| Persuasive Speaking Skills | Ability to speak confidently, stay positive, and offer the kind of compelling arguments that lead to conversions. |
| Empathy | Ability to understand another person's emotions and their point of view. |
| Adaptability | Ability to handle inquiries coming in via any channel – phone, email, social media, and maybe even in person. |
The third step is to define the knowledge and skills required to fulfill the defined behavioral dimensions. Here is what such a framework looks like:
Behavior
Skills

Persuasive Speaking Skills

People Skills

Interpersonal Skills 

Clear Communicator

Crisis Management Skills

Assertiveness and Directness

Empathy

Problem-solving skills

Active listening skills

Customer Advocacy and Success Skills

Adaptability

Utilize an internal suite of support tools, helpdesk, and CRM software
Now that you have the required set of skills in place, the last step is to assess the current skills in your organization, that is, conduct a skill gap analysis. 
This is important because different employees have different skillsets and thus need a different level of training. For example, employees working in a company's customer support department for 2-3 years will have extensive experience with the organization's CRM tool. Such employees might not be the ideal candidates for CRM training, while newer employees will require in-depth technical training on the tool.
A skills gap analysis helps determine whether or not your workforce's current skills meet your company's needs. It gives you a list of skills employees already have, need to improve, and need to develop. From there, you can fill in the gaps using training programs to build a team of skilled workers ready to contribute to the organizational goals. 
Once you have determined the knowledge, skills, or behaviors that your employees must develop to achieve established goals, it's now time to develop the complete training agenda. 
To create a training agenda, you need to:
Determine the targeted end date for the training program

Identify priorities for individual sessions and groups to put them on a schedule

Determine a training budget

Decide if you want to conduct the training internally or externally
5. Choose training format
If the training needs to be conducted internally, it is important to determine the best employee training method that fits according to your plan. Here are some of the most common training methods.
Microlearning

:

Microlearning

lets your employees learn on-the-job skills in quick, 15-minute format chunks that don't affect their daily schedules. These bite-sized lessons are focused on solving problems encountered in daily tasks, making the content relatable and helpful.

On-demand employee training

: On-demand employee training, like educational video onboarding or click-through, PowerPoints with voice-overs are great for complex concepts that are less urgent, so employees can work at their own pace. On-demand employee training is best conducted via

digital adoption platforms

(DAPs), that enable learning while doing, make courses more accessible, and track employees' progress.

Small team training

: In-person small group training can be held when the topic is urgent but only relevant to a small, specific group of employees.

All-staff training

: Longer-format, all-staff meetings can be logistically challenging, but are often the most efficient choice when the concept is a skills gap for most of the organization. A contemporary example may be training your whole team on how to empathize with the customer to improve the overall customer satisfaction rate for the organization.
Once you have the agenda in place, the following stages of an employee training progam cover – designing the material, developing and implementing training, and lastly, measuring the effectiveness of the training. 
All these stages are much easier to do well once the training needs analysis is completed in a thorough manner. Here's a list of articles that cover all these stages extensively:
Free Training Needs Assessment Template
To help you on your training needs journey, we've created a free training needs assessment template for you to download below:
✓ Thank you, the template will be sent to your email
Download your training needs assessment template now!
Implement Digital Adoption Platforms For Your Training Needs
Deliver your employee training programs seamlessly with a Digital Adoption Platform. A digital adoption platform enables learning via interactive walkthroughs, videos, and self-help menus to train employees on demand.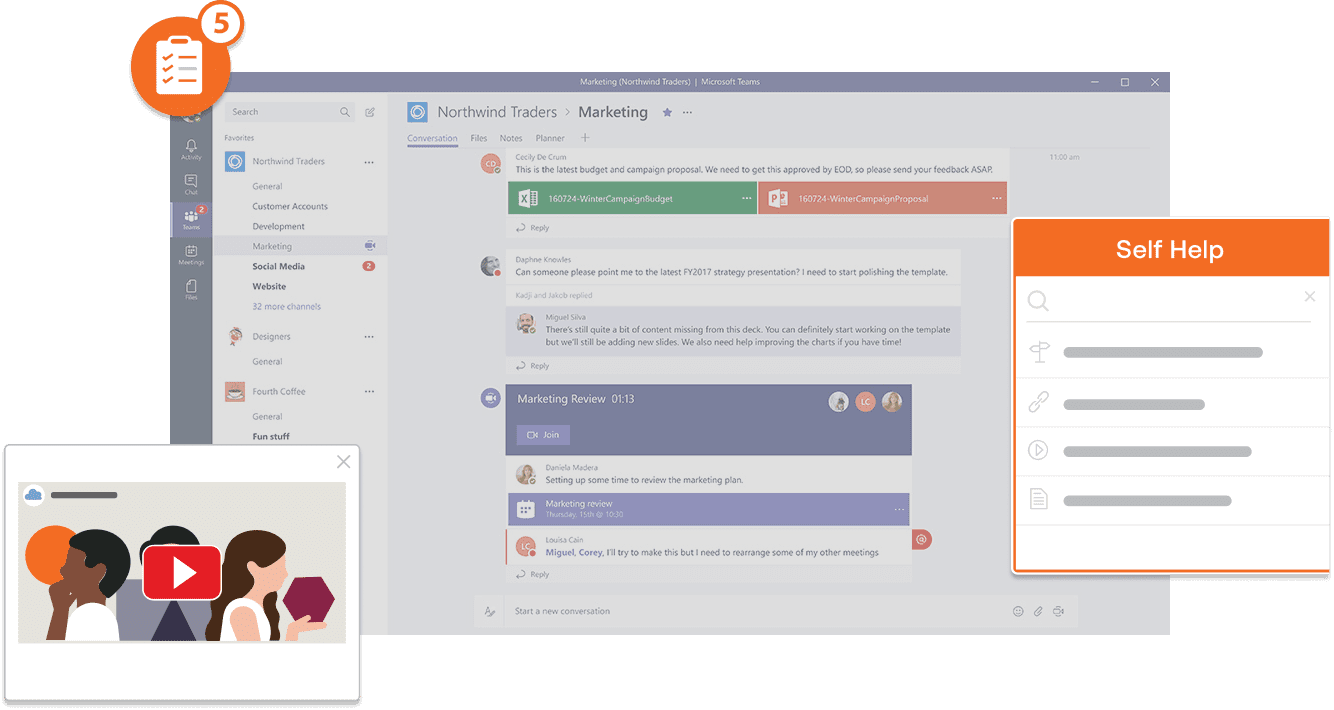 Whatfix DAP is your ideal choice to create scalable employee training flows within your enterprise applications to enable learning in the flow of work. It provides segmented, contextual training and development self-help resources to employees in the moment of need, with analytics to measure and improve your training processes.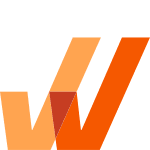 Request a demo to see how Whatfix empowers organizations to improve end-user adoption and provide on-demand customer support
Subscribe to get new content delivered directly to your inbox.