Process improvement is an iterative process requiring multiple attempts to create a streamlined strategy for implementing a change successfully. However, blockers such as organizational culture, project delays, and changing customer requirements often impact your change implementation. 
Business process improvement techniques such as the PDCA Cycle help organizations overcome these change barriers and foster a culture of continuous improvement. 
In this article, we explore the PDCA Cycle and compare it to other lean methodologies.
The Plan-Do-Check-Act (PDCA) Cycle or Plan-Do-Study-Act (PDSA) Cycle is an iterative four-step problem-solving technique used to improve business processes continuously. This technique maintains a continuous feedback loop, allowing change leaders to formulate and test change theories. 
The PDCA Cycle, also known as the Deming Wheel or Shewhart Cycle, was pioneered by American physicist and management consultant Dr. William Edwards Deming in the 1950s, who then coined the term "Shewhart" Cycle after his mentor. 
During World War II, this technique was used in the United States to improve production processes in times of war. The focus was on studying the results of innovations while keeping track of the initial plan.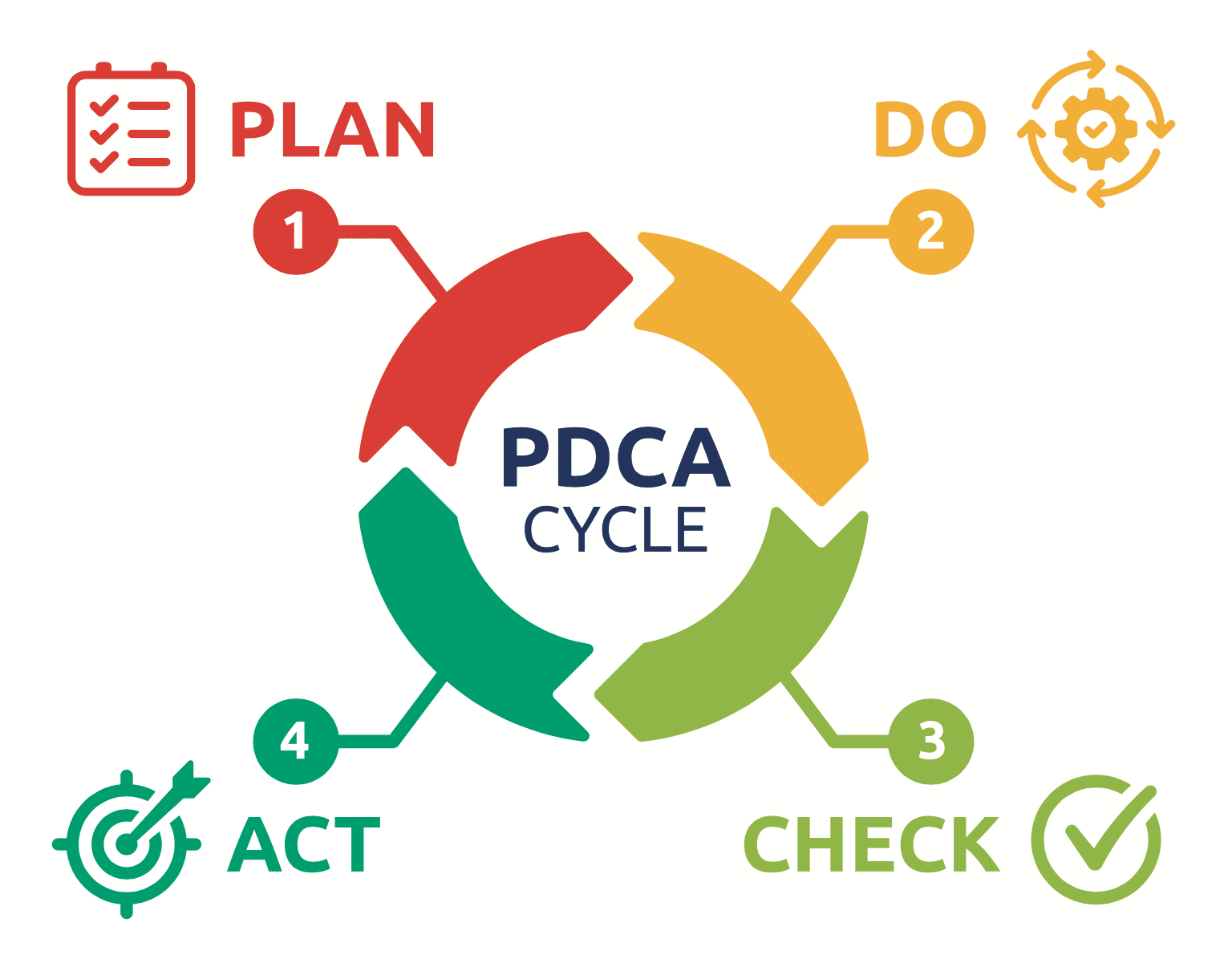 The Four Phases of the PDCA Cycle
The four steps of the PDCA Cycle form a closed loop, allowing you to evaluate all quality control processes from the start. 
As a change practitioner, you must map existing pain points and change opportunities with a proposed solution in the planning stage. Create hypotheses for the underlying issues, and test them for clear results. 
Further, you need to create a detailed project implementation plan that provides a framework for operations, reflecting an alignment between the organization's business objectives and project goals.
Execution is more crucial than planning. This stage is divided into three sub-segments: 
Training team members to bridge the

skills gap

The implementation process

Documenting the execution process for future reference. 
This stage is critical. When you run a pilot testing in this phase, it shows whether or not the proposed change results in the theorized outcomes. 
The check phase happens at least twice per project. Once the results of your pilot test are analyzed to evaluate them against the criteria you outlined in step 1 to determine if it was a success., Yu must again review the whole project implementation for identifying failures and successes to make the required adjustments for future iterations. 
The final step involves corrective action and adjustments to implement the improvement project on a larger scale. Since the PDCA Cycle is an iterative loop, the new process becomes a new baseline for future testing.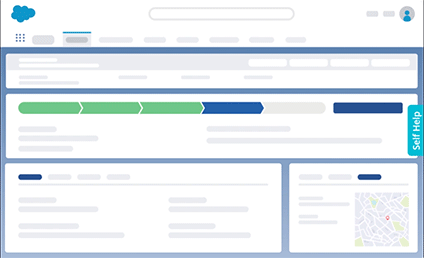 Create personalized learning & training flows for your enterprise apps with Whatfix
Benefits of the PDCA Cycle
Here are a few benefits of the PDCA cycle that directly impact your business:
The PDCA Cycle is a simple yet powerful tool that results in successful change while helping to reduce waste and increase

process efficiency

.

Repeating the PDCA Cycle multiple times simplifies processes and minimizes errors, helping to create

standard operating procedures

.

The PDCA Cycle is a versatile technique used for various use cases across industries, such as project management,

change management

, product development, and quality management.

The PDCA Cycle is an exceptionally effective methodology that gives you visibility into core processes and captures data to prove results. 
Limitations of the PDCA Cycle
The PDCA Cycle also has its limitations. Here are a few challenges for the process improvement model:
PDCA is a continuous loop and an ongoing process, meaning it requires buy-in from leadership and a firm commitment to the process.

It's only useful if carried out repeatedly, and one-time implementations would only lead to wasted resources. 

Although the PDCA Cycle is a versatile technique, it isn't suitable for time-sensitive projects.
Get your change management template now!
✓ Thank you, the template will be sent to your email
Comparing PDCA with Other Lean Methodologies
Over 70% of large-scale process improvement initiatives fail due to a lack of proper planning, making it essential to decide on a suitable process improvement methodology for your organization. 
Here's how the PDCA cycle compares to other lean improvement techniques.  
PDCA is similar to the Kaizen philosophy as both strive towards continuous improvement and anchor change into overall organizational culture. Kaizen focuses on applying incremental changes that result in significant improvements over time, while the PDCA Cycle provides a framework for identifying improvement opportunities and evaluating them objectively.
PDCA aims to create an organization with a culture of problem-solving and critical thinking by rigorously conducting pilot testing of the improvement ideas and using obtained data to make relevant adjustments.
2. PDCA vs. Total Quality Management
Total Quality Management aims to improve customer satisfaction by driving continuous process improvement adoption across the entire organization. This improvement methodology empowers employees by fostering a change culture where employees are not afraid to experiment and have a shared business goal. The results of which are determined by the levels of customer satisfaction and retention. 
Although PDCA aims for similar objectives, it is a subset of TQM. 
Six Sigma is specifically used to reduce variability and defects. It aims to minimize errors and maximize value across industries by using two approaches- DMAIC (define, measure, analyze, improve & control) and DMADV (define, measure, analyze, design & verify), to achieve the desired results. 
PDCA (Plan-Do-Check-Act), however, is a more versatile technique with multiple use cases, including project management, change management, product development, and quality management.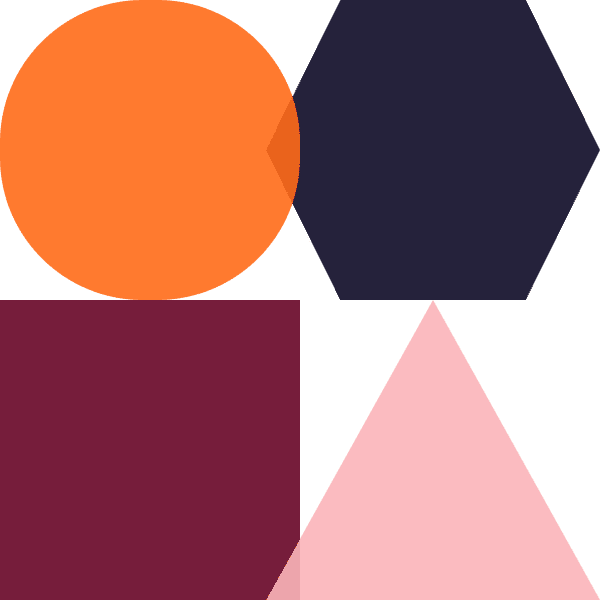 Ultimate Guide to Change Management
Examples of Companies Implementing the PDCA Cycle
PDCA is industry-agnostic, with Enterprise companies such as Toyota, Nestle, Nike & Lockheed Martin having implemented the PDCA Cycle as a part of a Kaizen approach for continuous improvement and streamlining processes. 
Let's look at some of these case studies in further detail:
Nike implemented lean methodologies to streamline its manufacturing process. However, to improve poor work conditions, it implemented the PDCA Cycle. The technique empowered Nike's employees, partners, and customers. Nike offered incentives to factories for improving working conditions and introduced a scoring system to assess the performance of its production facilities.
Nike improved work conditions, eliminated waste, and employed value-oriented managers. This commitment to lean methods and continuous improvement helped Nike double its size from $100B in 2015 to over $200B in 2021.
The Mayo Clinic is a non-profit hospital that conducted a study to gauge patients' wait time and to improve its quality of treatment. The hospital used Kaizen and PDCA in tandem to refine specific treatments, patient records management, and waiting room times. This resulted in a decrease in the median cycle time for candidacy testing from 7.3 to 3 hours and a reduction of its total inventory stock by 31%.
Nestlé aimed to reduce waste by implementing lean methodologies. It implemented the Kaizen method to ensure that continuous improvement is everyone's responsibility and used the PDCA cycle to provide a detailed framework and increased accountability.  
Nestlé Waters used techniques such as Value Stream Mapping (VSM) to illustrate the flow of material and information required to bring finished products to consumers. This process helped new bottling plants increase their efficiency.
The Key Takeaways from the PDCA Cycle
Implementing process improvement methodologies such as the PDCA Cycle is a great way to stay relevant by inculcating the spirit of continuous improvement into the soul of a company. The business processes need to be updated regularly and continuously to ensure that your organization can operate with minimum operating costs and maximum efficiency. 
When changes are made, be sure to create an implementation process that focuses on driving the adoption of new processes. With Whatfix, organizations empower their workforce with contextual, in-app guidance to onboard, train, and support employees with product tours, interactive walkthroughs, task lists, tooltips, and self-help knowledge bases.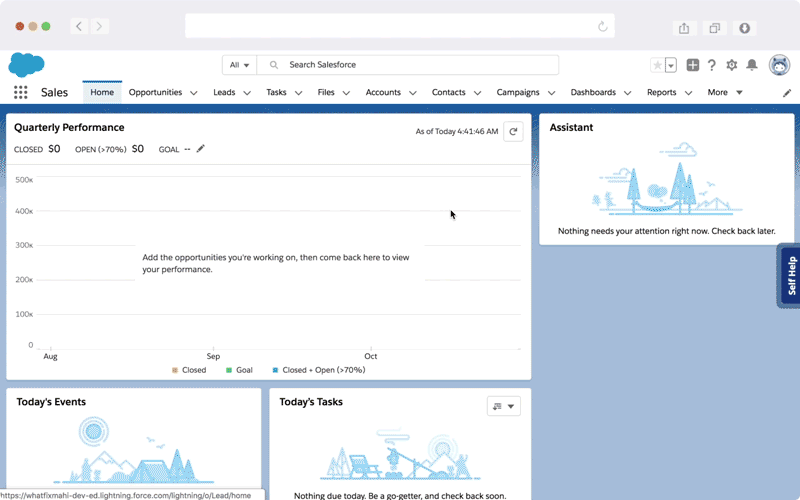 With Whatfix, organizations are able to implement change, without losing productivity or increasing strain on IT support teams by creating learning in the flow of work strategy. Learn more about Whatfix for driving change now!
Subscribe to the Whatfix newsletter now!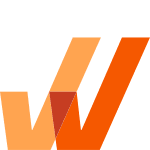 Request a demo to see how Whatfix empowers organizations to improve end-user adoption and provide on-demand customer support