With constant technology-related workplace disruptions that have been further accelerated by the Covid pandemic, it is safe to assume that the half-life of skills has shrunk even further.
The mismatch between the skills an organization needs to fulfill its goals and the skills its employees or job applicants actually possess is an increasing threat to business performance.
So, how do you ensure that employees have the skills to meet the daily demands of the modern business world?
A skills gap analysis is the best way to answer that question and understand what your workforce needs to plan for the upcoming changes in your industry.
What Is a Skill Gap Analysis?
A skills gap analysis is an assessment used by HR and L&D teams to determine whether or not their workforce's current skills meet the company's needs. It gives you a list of skills your employees already have, where they need to improve, and what they need to develop. The outcome helps organizations address skill deficiencies by investing in their employees to upgrade their skills or recruiting new employees to fill more urgent requirements and skill levels.
The Importance of Conducting a Skills Gap Analysis
Because skills gaps develop and evolve over time, there is a constant need to repeat a skills gap analysis – especially for organizations focussing on their strategic development to stay ahead of their competition.
With that in mind, here are five reasons you must conduct annual skill gap analysis tests with your workforce.
1. Prepares for digital transformation
As technology evolves, businesses continue to adopt new digital tools and processes to improve productivity and revenue. When a company begins to adapt to these changes, it is known as digital transformation. Digital transformation brings innovation to companies and allows them to grow and evolve. However, employees often fall through the cracks of these transformation efforts – and that is where a skills gap analysis comes in.
For instance, hospitals and care providers move patient records, billing info, and appointment scheduling into online EHR (electronic health record) systems for a streamlined process with better transparency for both health providers and patients. But, it creates a digital skill gap among existing workers.
Therefore, when adopting new technology, it is crucial for organizations to plan an effective employee onboarding and training plan for successful implementation and positive ROI. Conducting routine skillset tests with your workforce will help identify where your onboarding and training programs fail and which employees need more detailed training and support.
2. Helps HR teams understand the needs of their workforce
Skills gap analysis evaluations provide individual insights into individual employees and holistic insights into your overall workforce.
At an individual level, it highlights your most productive team members, high performers with expert knowledge in a particular area, and potentially the employees to be considered for promotions and raises. It also allows the HR team to identify which employees are falling behind and need additional support to meet the needs of their job.
From an entire workforce perspective, it allows companies to create cohorts of employees based on their skillsets and competencies. This allows HR teams to develop more personalized reskilling and upskilling learning paths based on the needs of different groups of employees.
3. Identifies organizational skill gap
Similar to the last point, competency gap analysis allows HR teams to identify trends and themes in an overall workforce.
For example, an organization may have recently adopted a new CRM system. After a skills gap analysis, it's revealed that employees are not using the core features of the new, expensive CRM. In this scenario, HR teams could take action items from the analysis and provide their employees with personalized CRM training and onboarding resources to start building the gap.
4. Enables investment in employee development and learning
Skill gap analysis helps HR teams to create an overview of every employee's strengths and weaknesses to build employee development plans. Employee development plans are proactive, forward-looking action plans for employees to acquire new skills and competencies. Investing in employee development shows employees that you're dedicated to them long-term and helps drive profitability while staying competitive in the industry.
5. Provides direction for employee hiring and recruitment
A crucial point in every company's growth is deciding what areas of an organization need help. A skill gap analysis helps find these areas for HR teams to build effective hiring and recruitment strategies. 
For example, an analysis may reveal that no one in the company is comfortable using Google Analytics. This will allow HR teams to adjust their open job descriptions and recruitment plans to add an emphasis on candidates with higher experience in using Google Analytics.
How to Conduct a Successful Skill Gap Analysis
While a skill gap analysis can be daunting for those new to the assessment, here are a few simple steps to get you started.
1. Identify current skills
If you notice that your workforce isn't getting more efficient, or worse, getting less efficient, with newly introduced technology, it's time to create a skills gap analysis plan.
To implement successful skill gap analysis, the first step is to identify the current skill set of your workforce to figure out the employee group suffering the most. 
You can gain valuable information for your skills gap analysis through information attained from:
Turnover rates

Unmet key performance indicators (KPIs)

Performance reviews

Conversations with key frontline managers

Exit interviews

Team assessments

Job knowledge tests

360 feedback

Behavioral assessments
2. Identify future skills
To identify future skills, ask yourself about the organization's goals for the next five years and list the skills you need to fulfill those new goals.
Understanding the key trends in your industry and what the competitive landscape will look like in 5 to 10 years can help you set the target range of skills required. 
3. Identify critical skills
Critical skills are the skills and knowledge needed for the business to meet its objectives. You can figure out the critical skills for your organization by asking questions such as
What skills are most valued by our company?

What skills do employees need to do their jobs effectively and efficiently?

What skills are currently on the rise in the industry?

Which positions could end up being automated?

Are there any new technologies in the market that the workforce needs to be skilled in?
4. Create a skill gap analysis plan
After analyzing the skill gaps, the next step is to act on the attained information.
There are two ways to fill skills gaps: training and hiring. Decide which approach (or combination) works best for each skill gap, depending on your budget and requirements.
5. Fill in the skill gaps with appropriate training methods
Once you have your employee data and identified the skills gaps, determine the right training method for improving the gap.
Training your team can take three main forms:
Offline training:

Offline training is conducted in a traditional classroom setting that could be handled either internally by someone who deeply understands the subject or by outsourcing an expert trainer to create a learning environment for your team members.

Online training:

Online training has become one of the most recognized

employee training methods

, especially in the post-pandemic world where employees are remote and can't attend in-person training sessions. eLearning enables employees to learn in the comfort of their homes, according to their individual learning styles and needs.

Online training is best conducted with digital tools, such as

digital adoption platform

(DAP). DAP enables employees to learn while doing with step-by-step interactive walkthroughs within the business application. The platform gamifies your programs, makes your courses more accessible with an internal

knowledge base

, and helps track employees' progress with analytics.

Mentoring/coaching:

Mentoring or coaching involves an experienced professional – a supervisor or veteran employee – who guides an employee on specific job tasks and responsibilities.

It is a powerful training method for targeted to smaller groups or individuals who need to upskill quickly. It provides a way to constantly motivate staff members and tap into the knowledge of other team members.
6. Analyze your training effectiveness
Resolving a skills gap doesn't end with setting up training. You must check in with your teams regularly throughout and after the training program to ensure it is effective and valuable.
Apart from the basic methods such as attendance tracking, completion rates, skill assessments, and feedback interviews, you can also consider new and engaging solutions such as Kirkpatrick's model of evaluation, Phillips ROI model, Kaufman's model, etc., to measure training effectiveness.
7. Make the skills gap analysis an ongoing activity
With constant changes in technology, the skill needs of businesses also change. For this reason, conducting a skill gap analysis once is not enough. You must run the analysis on an ongoing basis (for example, on a 3-5 year cycle).
Free Skills Gap Analysis Template
We've created a free skill gap analysis template to help you address your workforce's skill gaps.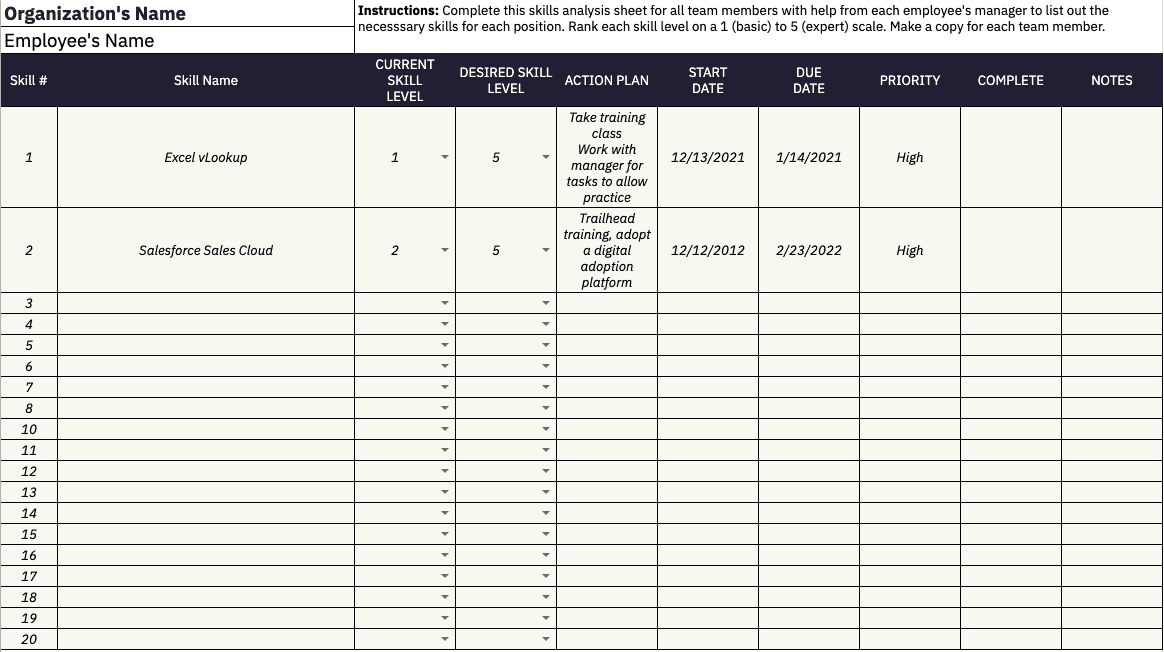 Get a free skill gap analysis template to customize for your organization now!
✓ Thank you, the template will be sent to your email
Reskill and upskill your employees with Whatfix's in-app guided learning and self-help support
A digital adoption platform such as Whatfix integrates with any new technology to guide your employees on them without wasting too much time in the learning process.
DAPs allow HR and L&D teams to create in-app learning content personalized to different cohorts of learners to address skill gap issues by utilizing in-app content such as interactive walkthroughs, smart tips, self-help knowledge bases, task lists, etc.
Enable your employees, drive software adoption, and accelerate digital transformation with a digital adoption platform.
With a digital adoption platform like Whatfix, enable your employees with in-app guidance and contextual self-help IT support to accelerate the adoption of new software implementations, employee onboarding, change initiates, and more. Whatfix's no-code editor enables IT teams with a no-code editor to create product tours, interactive walkthroughs,  task lists, smart tips, pop-ups, self-help wikis, and more. Analyze and measure user engagement and software usage to identify friction points, measure digital adoption, and improve employee digital experiences.
Get your free skill gap analysis template now!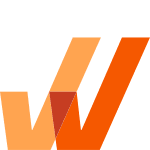 Book a free trial to see how Whatfix can help narrow your business's skills gap.