Effective sales enablement has a significant impact on revenue. With every interaction, sales reps go through the sales pipeline, following a pitch, have charge of the customer experience, relevant content sharing, sales analytics, and reporting, data updating, and more. Effective execution of these key sales activities is where sales enablement tools play a big role.
In this guide we'll review what sales enablement tools are, how they can help your sales team, and the top 20 sales enablement tools for 2022.
What Are Sales Enablement Tools?
Sales enablement tools provide visibility across the sales content lifecycle. They combine business intelligence, content analytics, customer experience, CRM, gamification, automation, sales analytics, and other smaller processes to enable sales reps to make that sale.
Implementing the right sales enablement tool will give your sales team the lift it needs to analyze key sales strategies and boost overall productivity.
20 Best Sales Enablement Software Tools in 2022
Sales enablement tools should assist in aligning processes across the sales and marketing departments as well as empowering your sales team with the necessary customer info and metrics.
Here are 20 of the most popular and highest-rated sales enablement tools in 2022.
Subscribe to the Whatfix newsletter now!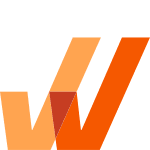 Request a demo to see how Whatfix empowers organizations to improve end-user adoption and provide on-demand customer support