It's no secret- effective sales enablement has a significant impact on revenue. 
With every interaction, sales reps go through the sales pipeline and take charge of the customer experience, relevant content sharing, sales analytics, reporting, data updating, and more. 
Effective execution of these critical sales activities is where sales enablement tools play a significant role, by empowering sales reps with the right context at the right time, helping to enable them to close more deals, faster.
In this guide, we'll explore the sales enablement software landscape, how they can empower your sales team, and provide an overview of the best sales enablement tools in 2023.
What Are Sales Enablement Tools?
Sales enablement tools empower sales teams with the right sales assets and content, across the sales lifecycle. These tools combine business intelligence, content analytics, customer experience, CRM, gamification, sales automation, sales analytics, and other smaller processes to enable sales reps to make a sale.
A sales enablement tool provides a dashboard and portal for an organization to upload, organize, and curate all sales-related content to improve visibility and provide easier access for sales teams to use the content organizations are creating. Sales enablement tools utilize properties that tag each individual piece of content with its target buyer persona, its use case, where it falls in the funnel, and additional properties that can be customized.
Sales enablement tools sales teams find and use the best content that product marketing and content teams are creating, and provide analytics on what's being viewed by prospects, and what is the most engaging and impacting on prospects. 
How to Choose the Right Sales Enablement Tool
There are thousands of sales solutions available on the market – how do you decide which is best for your team?
The first and most crucial step is to get a handle on your sales organization's unique needs. Once you have a solid idea of your unique sales enablement strategy and goals, you'll want to explore tools that offer the following: 
1. Custom content spots, properties, and tags
Sales enablement tools' main purpose is to empower sales reps with the right content, at the right time, with minimal searching. This means that an effective sales enablement tool must be able to tag custom properties for each piece of content uploaded into the software.
Examples of content tags and properties categories to set up include:
It's use case.

It's content type (ie. blog, white paper, video, webinar, etc.).

It's target buyer persona or intended audience.

Where it falls in the funnel (ie. TOFU, MOFU, BOFU).

It's stage in the sales cycle (ie. discovery, nurture, post-demo, post-RFP, etc.).

What product or service its for.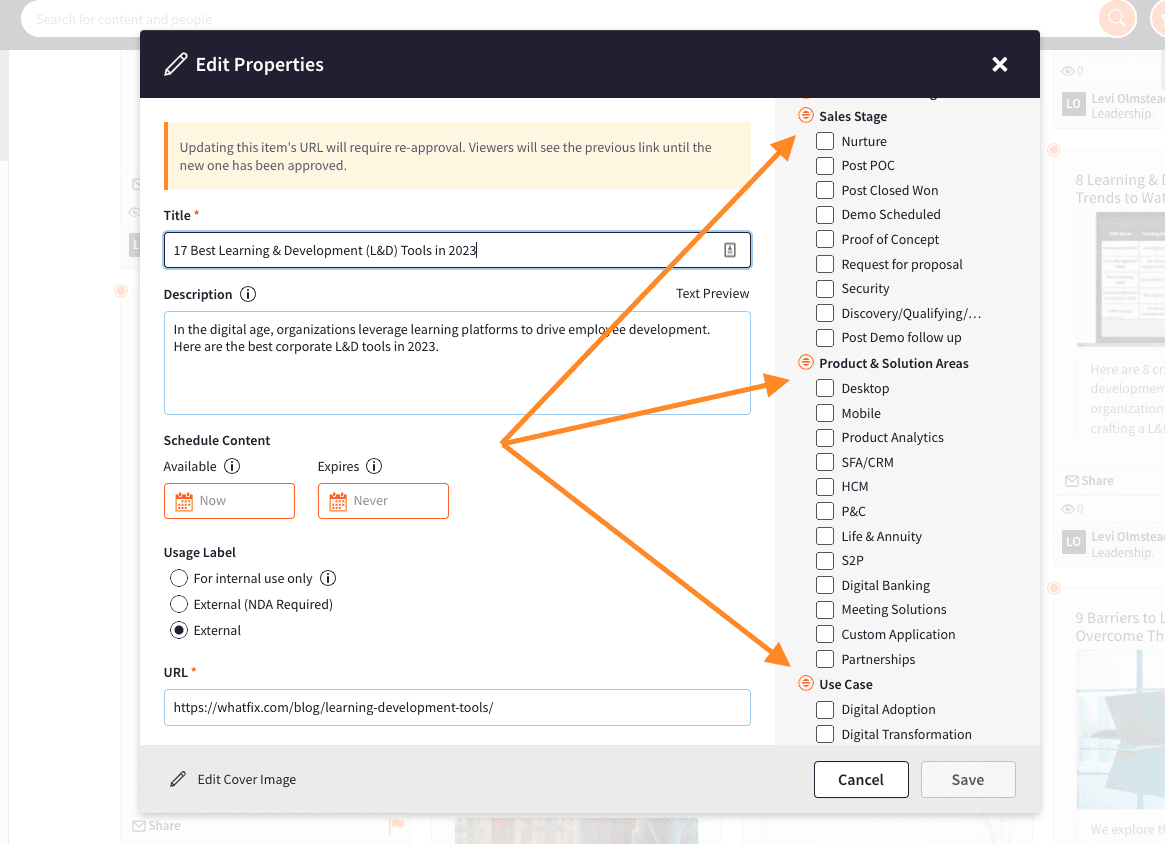 Sales enablement tools should also provide different folders or "spots" of content to easily organize your sales content. For example, here at Whatfix we have six larger areas of content that helps organize all our sales enablement content:
Analyst Reports

Competitive Differences

Customer Evidence & Social Proof

Product & Solutions

Sales Process Docs

Thought Leadership & Blog Content
2. A simple user interface
A sales enablement tool should have a clean, simple user interface that empowers sales reps to quickly locate the right sales-related content at the moment of need. Simple sales enablement tools help accelerate the sales cycle while overly complicated UIs slow teams down and will experience major adoption challenges from your sales team.
3. Robust analytics and data
Your sales enablement tool should be capable of generating insights from your sales content, empowering your sales team to assess the performance of all your sales-related content assets and understand what's working, and what's not.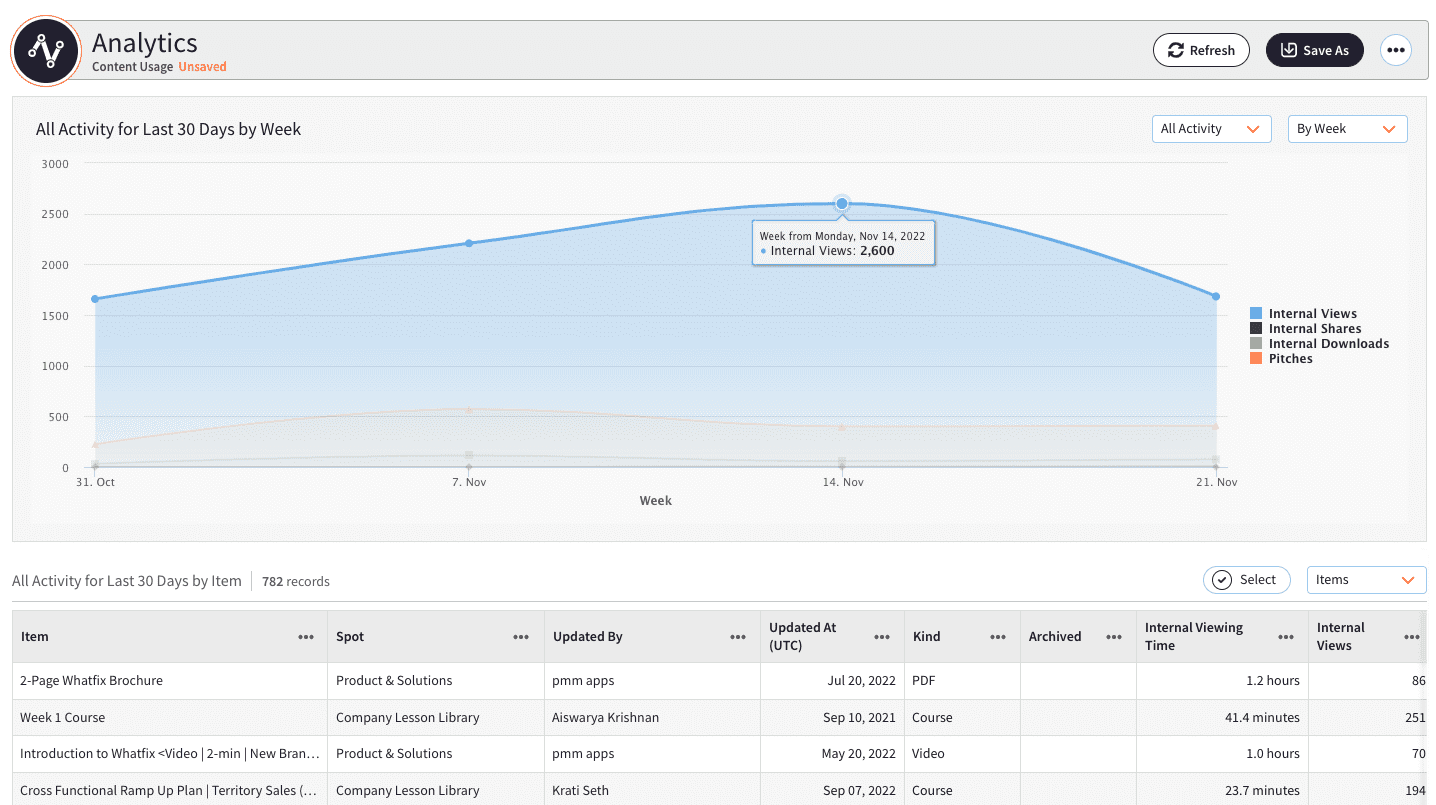 An effective sales enablement tool should be able to deliver content, training materials, and analytics right within your existing CRM to help sales reps find the information they need in one central place.
5. Content creation capabilities
Content is at the heart of sales enablement. An efficient sales enablement platform should help you effortlessly create, organize, and deliver relevant content. This can be especially valuable as you scale your impact and address the needs of new market segments.
No one has a better relationship with their devices than a sales professional on the go. Since your team will likely need to add notes and new prospects, respond to emails, and deliver content remotely, look for tools that are optimized to work on the go.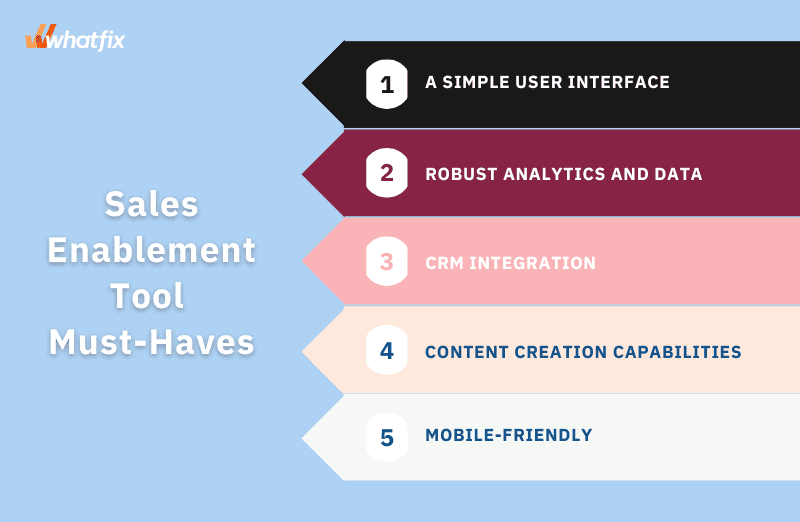 23 Best Sales Enablement Software Tools in 2023
Sales enablement tools should align processes across the sales and marketing departments as well as empowering your sales team with the necessary customer info and metrics.
Here are the most popular and highest-rated sales enablement tools in 2023.
Empower your sales team with the right documentation, enablement content, and process support at the moment of need.
Sales enablement tools are at the core of sales success. Digital adoption platforms help facilitate change, drive the adoption of new sales enablement tools, and provide on-demand training and support.
Support all your sales enablement efforts with Whatfix to provide your users with contextual, in-app guidance at the moment of need. Schedule a demo with Whatfix to make your sales teams more effective today.
Subscribe to the Whatfix newsletter now!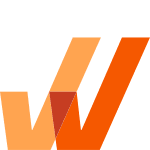 Request a demo to see how Whatfix empowers organizations to improve end-user adoption and provide on-demand customer support