What are the best Salesforce adoption strategies in 2024?
Show leadership buy-in

Understand and learn from your end-users

Create a long-term Salesforce adoption strategy

Establish training priorities

Pre-plan your Salesforce adoption training

Answer WIIFM and WDIMTM questions

Start with a Salesforce pilot run

Encourage interaction with the Trailblazer Community

Continue to drive Salesforce onboarding

Provide on-demand in-app Salesforce training

Create disadvantages to not using Salesforce

Identify automation opportunities

Recognize, reward, and repeat

Measure Salesforce usage

Track data quality and accuracy

Gather end-user feedback

Track business performance
Phase 1: Pre-launch planning
Phase 2: Overcoming the Salesforce implementation dip
Phase 3: Measuring and monitoring Salesforce adoption
Dive deeper with more IT optimization and sales enablement & training content.
Are you looking to become a more data-driven product manager? Explore our product analytic-centric content now. Whatfix is a digital adoption platform that provides organizations with a no-code editor to create in-app guidance on any application that looks 100% native. With Whatfix, create interactive walkthroughs, product tours, task lists, smart tips, field validation, self-help wikis, hotspots, and more. Understand how users are engaging with your applications with advanced product analytics.
Like this article? Share it with your network.
Subscribe to the Whatfix newsletter now!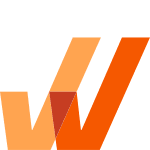 Software Clicks With Whatfix
Whatfix's digital adoption platform empowers your employees, customers, and end-users with in-app guidance, reinforcement learning, and contextual self-help support to find maximum value from software.