What are the best Salesforce adoption strategies in 2022?
Show leadership buy-in
Understand and learn from your end-users
Create a long-term Salesforce adoption strategy
Establish training priorities
Pre-plan your Salesforce adoption training
Answer WIIFM and WDIMTM questions
Start with a Salesforce pilot run
Encourage interaction with the Trailblazer Community
Continue to drive Salesforce onboarding
Provide on-demand in-app Salesforce training
Create disadvantages to not using Salesforce
Identify automation opportunities
Recognize, reward, and repeat
Measure Salesforce usage
Track data quality and accuracy
Gather end-user feedback
Track business performance
Phase 1: Planning & Strategizing
Phase 2: Tackling the Salesforce Implementation Dip
Experian Drives Salesforce Adoption Across Its Global Workforce With Whatfix
Phase 3: Measuring the Effectiveness of Your Salesforce Adoption Initiative
Subscribe to the Whatfix newsletter now!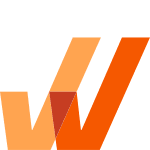 Request a demo to see how Whatfix empowers organizations to improve end-user Salesforce adoption.