Whether you're onboarding new employees or offering professional development to your current team, employee training is an ongoing and vital part of any manager's job. But planning and structuring employee training isn't always easy. How do you know you're creating the best learning setup for your team and your company?
The answer lies in self-paced learning. With self-paced learning, employees can go through training in a way that works best for them, ensuring that each team member gets the most out of their workplace education. Helping workers to learn on their own time is especially useful if you manage a fully remote team, but it's beneficial for in-office employees as well.
Here, we'll show you the best ways to foster self-paced learning in your team, such as creating permanent content and implementing a digital adoption platform (DAP).
What Is Self-Paced Learning?
Traditionally, employee coaching and professional development involve instructor-led groups. This might be at a conference or a seminar, or it might just be a group gathered in your conference room. In contrast, self-paced learning means employees are able to access learning materials independently and go through training at the speed that works best for them. A live instructor doesn't need to be present, and materials are posted online so that employees refer to them as needed.
Benefits for Employee Training
Ongoing professional development is vital for employee retention. In their 2020 Workplace Learning Report, LinkedIn stated that 94% of surveyed employees consider regular learning and development a significant factor when deciding whether to stay with a company. Enabling self-paced learning allows managers to make training consistently available to both new and current employees.
Not only that but self-guided training is preferred by 51% of employees, according to a survey from video-animation platform Vyond. Self-paced learning allows for greater flexibility, so your team can train between projects or whenever they have free time. This is especially helpful for remote teams, who may not all be working the same hours.
Another noteworthy benefit is personalization. The same LinkedIn survey found that more than 75% of professionals wanted personalized course recommendations, and more than half would invest more time in learning and training if materials were personalized. When employees are training individually, it is easier to create personalized course recommendations than it is to tailor the course for a full group.
Similarly, since self-paced learning is typically online, it is easily updated to reflect the most current industry information and practices. With traditional in-person training, you would need to update the physical presentations and host new sessions regularly.
Self-paced learning also enables employees to go back and review material they found challenging, which is harder to do in a group setting.
Finally, studies also show that being able to learn independently improves the results of training courses, resulting in greater retention and higher performance. This is reflected in the fact that the importance of autonomous learning is specifically mentioned in several of the top theories of learning.
4 Ways to Provide Self-Paced Training to Your Team
Encourage your team to engage in self-paced learning by providing organized learning materials and resources they can access anytime, from home or from the office.
1. Create permanent content
Self-paced learning relies on training content that is ready and available whenever employees need to access it. Create permanent articles, videos, and other materials that can be stored online and accessed at any time.
Having a collection of permanent content is beneficial for trainers as well as employees. According to LinkedIn's report, 45% of surveyed developers spent half their time just on content creation. Having training materials already created and stored will save time and manpower in the long run, freeing up developers to focus on other projects.
Use the information from your current in-person training courses to make permanent content, such as:
Articles for your internal knowledge base
Slideshows
If you host a webinar or training seminar, record it so it can be added to your collection of permanent training material. Having a store of permanent training materials makes self-paced learning easier for existing employees, and it means you don't have to schedule new training sessions when you hire new team members.
2. Use an internal wiki or a learning management system
Of course, simply having a lot of training content isn't enough. Employees need to be able to find what they're looking for. In fact, 22% of learning and development professionals surveyed by LinkedIn said that making sure employees could easily find and access learning materials was a top challenge.
A corporate learning management system (LMS) like Adobe Captivate Prime or 360Learning is a great option for keeping your carefully crafted content organized and searchable. An LMS enables self-paced learning by allowing employees to easily find what they need without having to ask for help. Having your training materials all together also makes it simple to update content to reflect changing company or industry standards.
Internal wikis, like Tettra, are useful organizational tools either on their own or in conjunction with an LMS. For example, you can use them to house breakdowns of training courses. Employees can browse these and easily identify which courses are most relevant to them, either to begin right away or to bookmark for future reference.
Internal wikis and learning management systems allow you to both organize your course material and save time for any team member trying to learn independently.
3. Implement a digital adoption platform
Training employees to use new technology or tools can be time-intensive and frustrating for your team if members don't learn at the same speed. According to LinkedIn, this type of training is cited as a top challenge for almost a third of learning and development professionals.
Implementing a digital adoption platform like Whatfix takes the pressure off managers and enables self-paced learning for any new technology. With a DAP, you can create walkthroughs and videos that will take users through each section of the software, helping them learn the new technology as they use it.
You can easily integrate Whatfix with your LMS to help employees figure out how to use the software and navigate to different courses.
DAPs continue to be useful even after employees feel comfortable with the new technology. As new features and updates are added, the DAP will alert users and take them to the relevant walkthroughs and self-help menus. All of this occurs without the need for live training from managers, allowing employees to learn at their own clip and on their own schedule.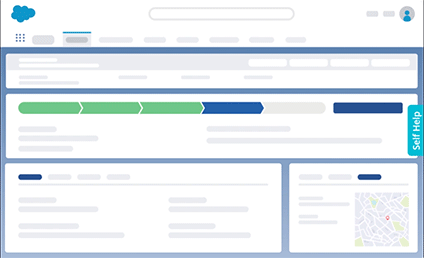 Create personalized learning & training flows for your enterprise apps with Whatfix
4. Gamify your training programs
Adding an element of fun to your training programs is a great way to encourage independent learning. Studies show that adding variety and unique features to assigned tasks increases engagement and help people feel internally and personally motivated to complete the training.
Gamification, or adding game-like elements to projects, is a rapidly growing trend in learning and development circles. A third of learning and development professionals believe gamification will have a significant impact on employee training over the next five years.
It doesn't take much to turn your training programs into a game. Here are a few gamification options:
Offer badges or points for meeting certain goals (e.g., completing a training course).
Have a shared leaderboard showing off the accomplishments of different employees.
Organize courses and training into "levels," so employees have to complete lower levels to "unlock" higher ones
There are several different software solutions you can use to gamify your training content, including options from companies like Perkville. Making professional development more fun will enhance self-paced learning and encourage employees to continue training on their own time.
Increase Training ROI with Self-Paced Learning
Self-paced learning makes employee training a mostly independent activity. This takes pressure off of managers so they can focus on other integral aspects of running their teams. Not only that but investing in self-paced learning can yield a direct increase in ROI. You can train larger numbers of employees without having to host multiple training sessions, and without having to schedule new sessions every time you onboard new employees.
But perhaps more important is that self-paced learning is beneficial for employees. By encouraging independent learning you are helping with learning retention and providing a way for employees to review materials as needed. This allows employees to learn at their own speed, ensuring they get the most out of the training materials.
To learn about how a Digital Adoption Platform such as Whatfix can help your organization with self-paced learning, schedule a free demo with our experts.
Like this article? Share it with your network.
Subscribe to the Whatfix newsletter now!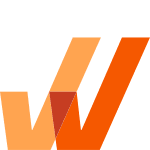 Software Clicks With Whatfix
Whatfix's digital adoption platform empowers your employees, customers, and end-users with in-app guidance, reinforcement learning, and contextual self-help support to find maximum value from software.