Workforces are made up of many personality types that all have unique styles of learning. While one person may find video training a more effective learning format, another may prefer job shadowing. It's important for L&D (learning and development) professionals to implement various types of employee training and learning programs to accommodate different styles of learning.
Infusing different employee training methods empower L&D teams to create corporate training programs that include a variety of formats and techniques, allowing employees of all learning styles to be successful in their development. This also provides the best ROI for organizations, through lower retraining costs, better development talent, and more engaged employees.
What Is Multimodal Learning?
Multimodal learning programs bring together different employee training methods to build custom learning strategies for different types of learners – increasing knowledge retention, training engagement, and ROI for training programs. This kind of learning is designed to make use of a number of human senses, including visual, auditory, and kinesthetic (VARK) – all to enhance understanding and help learners remember concepts better.
The VARK model by Neil Fleming classifies learner preferences into 4 basic categories – visual, auditory, reading/writing, and kinesthetic (VARK) and is the birthplace of the multimodal learning concept.
VARK is a valuable model to use during the development of multimodal learning material. The 4 learning modes can be used individually or in conjunction to produce maximum impact. Including diverse types of training formats in your educational content encourages mental stimulation and allows learners to absorb information better.
4 Types of Multimodal Learning
Here is a breakdown of each of the four VARK styles of multimodal learning: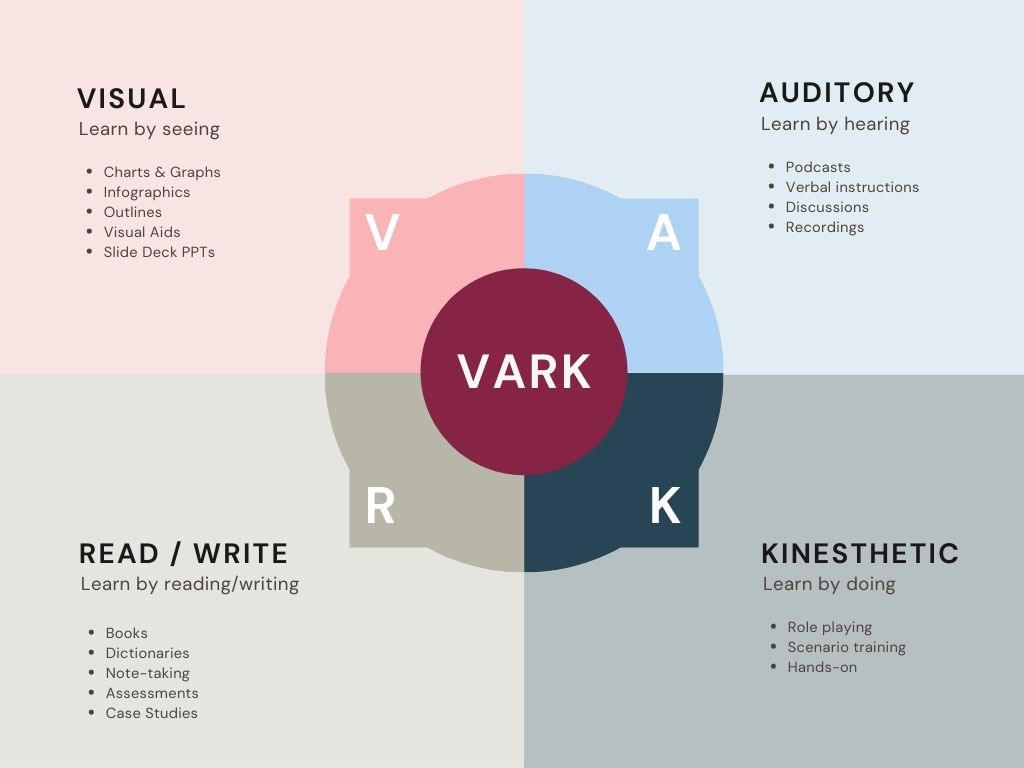 Visual learning involves learning by seeing. This mode of learning uses visual cues such as infographics, graphs, illustrations, videos, diagrams, flowcharts, and art to enhance the development and training experience. The use of different fonts, labels, stickers, and color-coded text can also be included in visual learning.
Auditory learning focuses on training the learner via audio inputs. The auditory learning mode can be incorporated into a training program via content such as podcasts, face-to-face learning, group discussions, interviews, and audiobooks. Apart from these, audio-visual content such as video training can also offer a mix of both auditory and visual modes of learning – taking a blended learning approach.
3. Reading & Writing Learning
The kinesthetic learning mode involves learning through activity. This learning mode may be incorporated into training in the form of an on-site visit, a product demo, multimedia slide-deck presentation. The kinesthetic mode is usually used in conjunction with other learning modes such as visual and auditory to provide an in-depth learning experience.
Reading and writing learning mode, as the name suggests, involves learning via the written or printed medium. This type of learning is the most traditional of the four and may be included as a part of text-based training content. Books, eBooks, documents, PDFs, and written tests are some common ways to include the reading and writing learning mode in a training program.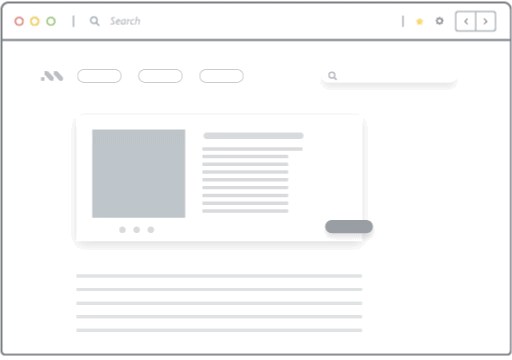 Create personalized multimodal learning & training content for your enterprise apps with Whatfix
Whatfix empowers your users with contextual flows and self-help widgets, improving productivity and proficiency while cutting training and support costs.
5 Examples of Multimodal Learning
Now that we've gone through the types of learning, let's go through some examples of types of real-world multimodal learning concepts in practice:
1. Interactive quizzes at the end of each chapter
Interactive quizzes are great ways to engage employees – as well as to measure training effectiveness – by merging kinesthetic learning with reading and writing learning. Including interactive quizzes after every learning module tests employees to ensure they have an understanding of the training content they completed. Video quizzes are great opportunities to learn, as they involve repetition of previously learned content that helps reinforce the learning process.
2. Case studies to support training
Case studies use real-world examples to introduce complex concepts. They expose learners to actual situations, simplify understanding of concepts, and promote healthy discussions. Case studies also provide a framework for your employees should handle similar situations in the future. 
3. Gamification in training
Gamification in training involves introducing learning concepts in the form of educational games. Games tend to use many multimodal modes at once, significantly enhancing the learning experience and engagement.
Introducing gamification within employee training programs makes learning fun, interactive, entertaining, and competitive. Real-time feedback and rewards such as trophies, company swag, and more motivate employees to continue progressing through their training, and help drive them to completing their development courses.
4. Scenario training & role-playing
Role-playing involves acting out real-life situations. Simulating real-world scenarios help employees build important skills under pressure. By playing a role different from their own,  employees can become better listeners, see problems from the other side's perspective, build better critical thinking skills, and become better in high-stress situations.
5. Storyboarding to organize big ideas and concepts
Storyboards help in visually organizing ideas covered in a course. Storyboarding allows learners to keep track of the course's main ideas and concepts without becoming distracted in the details. This technique helps learners focus on the big picture – ie. the goal of the lesson – and summarize already taught concepts more effectively. Storyboards act as a visual and mental map that simplifies the course, providing a learner a quicker route to their "aha" moment.
5 Tips for Implementing Multimodal Learning in Your Training
The VARK styles of learning are simple to build into your organization's L&D training programs. Here are some important tips to keep your L&D content approachable and engaging through multimodal learning:
1. Invest in eLearning Tools
Investing in a quality online learning tools is essential for organizations investing in employee development and training. These tools help create, curate, and assign employee development and training course content – as well as monitor and track both progression and effectiveness of this learning content.
There are many types of SaaS platforms aimed at empowering HR teams with the tools to create highly effective and engaging learning content for employee onboarding, development, and training purposes. The most impactful for HR and L&D teams include:
2. Create Multimedia Learning Content
Repurpose your current learning content by converting into different multimedia formats such as voice records, voiced-over screenshares, PDFs, slide-decks, and more. This is a great first step that provides a multimodal boost to your company's training efforts.
Video-based learning is proven to enhance the learning process, with statistics showing it leads to faster and longer retention of information. Videos demonstrate complex concepts and ideas in a simple, visual manner. They also offer more opportunities for learners to engage with the content being presented – and can present all four of VARKs multimodal learning types through the video medium.
While video may seem daunting, there are many easy-to-use tools that empower training professionals without video experience to easily create effective training videos for their employees in 2022.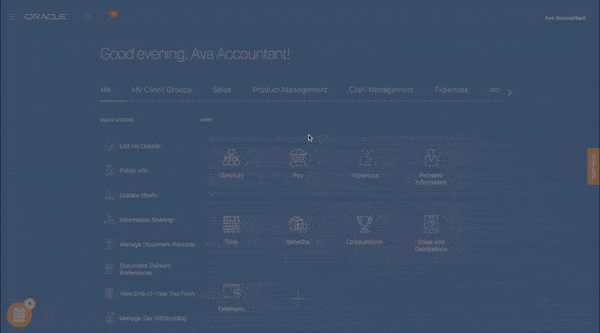 Above: Example of embedding videos in your employee onboarding training for new software applications with Whatfix.
3. Track the Effectiveness of the Different Multimodal Learning Types
It is important to continuously track and monitor the effectiveness of various modes of training used in your learning courses to continuously improve. Assessing each user's learning preferences and their receptivity to the variety of content presented allows you to redesign your course content for a better experience in the future.
4. Avoid Learner Overload
Remember not to throw too much at your employees too fast. Overloading your workforce with too much learning and development content is detrimental to information retention, negatively affects your workforce's productivity, and can cause team members to give up on completing important training tasks.
5. Gather Feedback from Your Learners
One of the best ways to check if your multimodal learning content strategy is effective is to have periodically check-in with all of your workforce to understand how information is being retained, as well survey learners to gather data on the satisfaction of our L&D programs.
Asking learners about how a course can be better structured gives you insight into a learner's mind and preferences. This data can help you redesign the course content for better receptivity and an enhanced learning experience for not only individual employees but your workforce as a whole. This also allows you to build learning profiles that provide data on characteristics of different types of learners that empower you to create templated training courses for different learning personalities.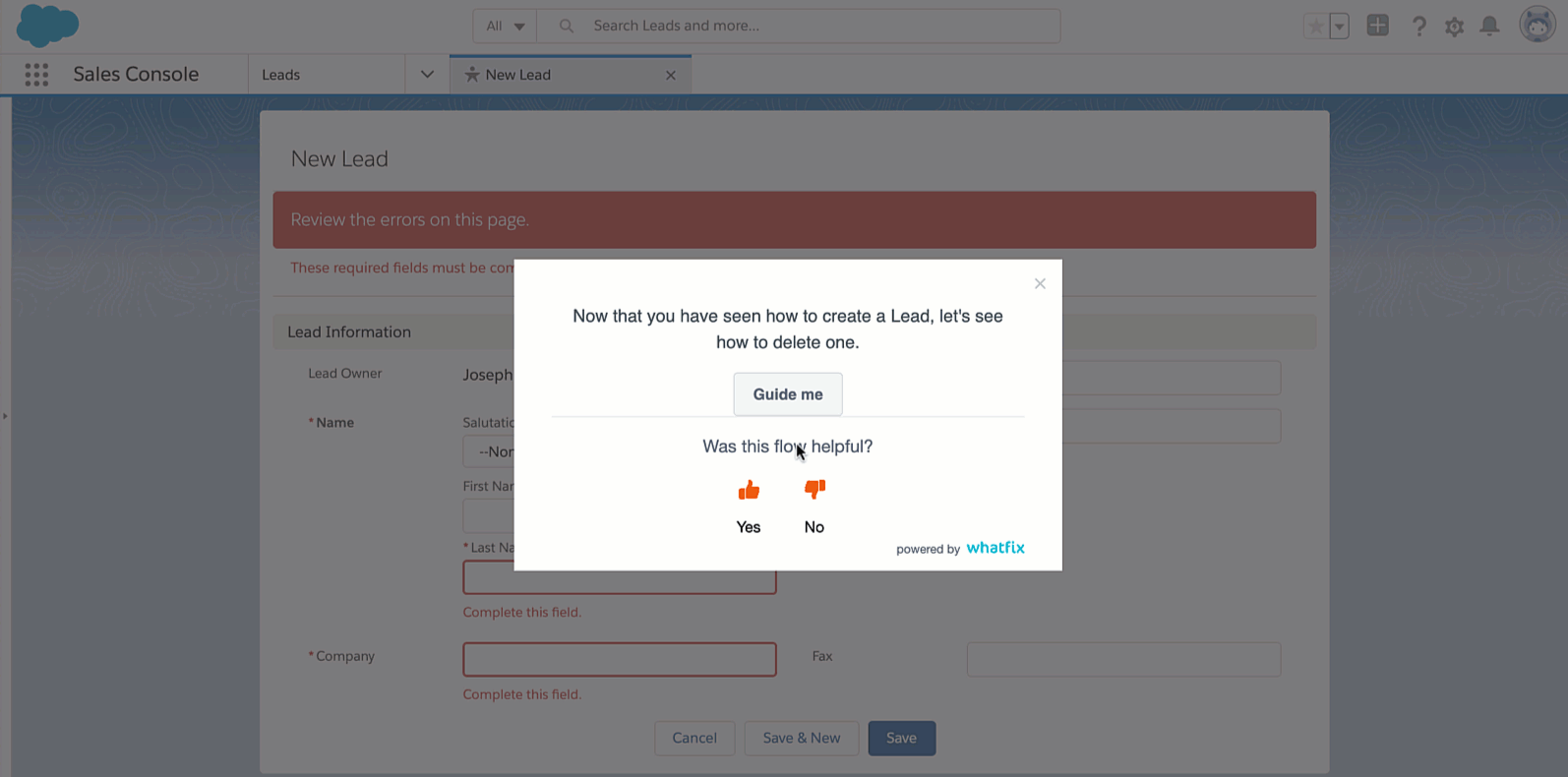 Support Multimodal Learning with a Digital Adoption Platform
The majority of professionals exclusively work in online environments, using software applications and digital processes for to be more productive in their daily tasks. Digital adoption platforms allow for L&D teams to create interactive content for these applications, including interactive walkthroughs, tooltips for advanced features, embedded videos, in-app knowledge bases, and much more – all providing multimodal learning experiences in the flow of work.
Learn more about Whatfix's digital adoption platforms by requesting a demo today!
Subscribe to get new content delivered directly to your inbox.